Not so much a set of predictions as it is a projection of our hopes, we take a look at what could make for the most intriguing group stage scenarios at the 2022 World Cup. 
Let's get something out of the way right off the top. This World Cup absolutely is hitting differently. Unlike every single other iteration, the run-up to this tournament has conjured enthusiasm best described as "barely lukewarm."
Some of this, surely, is down to this tournament's disorienting spot on the calendar. It's downright bizarre to read about, analyze, and otherwise prepare for a World Cup as the weather cools off and a club campaign is truly starting to ramp up. For as disorienting as this is, though, the actual "having a World Cup in November and December" is something that we could have gotten over. After all, there was the theoretical possibility that some future World Cup would be awarded to a country where the summer temperatures, even at night, don't dip enough to ensure player safety.
A problem, of course, is that in ensuring "player safety" from heat stroke, FIFA and UEFA (and other governing bodies for the club game) had to work out a compromise. It's as great an arrangement as you'd expect from the game's leading lights. This brought about the advent of this "mega international break," during which the top leagues are slamming on the brakes for about seven weeks, about a third of the way through the season in Europe.
In jamming this thing into the calendar, those various governing bodies have also shown the limit of their concern for the players, who are the only truly irreplaceable members of this whole enterprise. Recall, those same suits who care enough about players to keep them from burning alive in a Middle Eastern summer, proceeded to hilariously pack the schedule on either side of this tournament — muscles, tendons, ligaments, and fatigue be damned.
In this way, these organizations aren't very different from the gang that's putting this on. Years ago, FIFA sold this tournament to a human rights atrocity masquerading as a country. The controversial decision was perhaps the initial roll of the snowball that would lead to the arrests of several FIFA Executive Committee members and eventual resignation of Sepp Blatter. Since then of course, FIFA has cleaned up its act, becoming an unimpeachable beacon of morals and ethics. Oh wait…
This image from the opening game of the 2018 FIFA World Cup is chilling. Gianni Infantino, all smiles, between MBS and Vladimir Putin. Says more about the current state of football than words ever could. pic.twitter.com/C15jUbg551

— Colin Millar (@Millar_Colin) March 12, 2022
Once the on pitch action begins however, most of us, against our better instincts, will find some enthusiasm for the on-pitch product. The hope is that this isn't a zero-sum proposition in which the efforts of sports-washing bear fruit at the expense of sympathy and empathy for migrant workers who've died constructing the stadia in which these games will be played; the migrant workers remaining in Qatar, whose treatment in daily life (certainly once the world's prying eyes have departed) is nothing short of appalling; and for the female and LGBTQ fans and media members from afar or, especially, on the scene.
None of this is particularly novel. And the takes, while hot in their intensity and sincerity, aren't particularly fresh. This has all been covered, for some time, by outlets far and wide (including this very site, and quite well). I'm not so delusional as to believe that, at this late stage, I can add some eye-opening, previously-unconsidered insight to the conversation.
All of that being said, I'd be disappointed in myself if I wrote about the actual sports at this World Cup, like some half-wit, "sticking to sports" brandbot, without acknowledging the Uncanny nature of the Valley into which we're descending for the next month.
There's simply no smooth, slick or seamless way to go from where we're at into a bunch of hypotheticals about the most potentially fun and interesting outcomes for the eight groups in the World Cup. This exercise isn't so much a preview or predictions as it is a series of answers to the question: "What set of results in each group would set up the most fascinating final round of fixtures, and what's the best we can hope for in that case?"
With that in mind, let's map out the most potentially fun and interesting (and relatively realistic) outcomes for each of the eight World Cup groups.
Group A (Ecuador, Netherlands, Qatar, Senegal)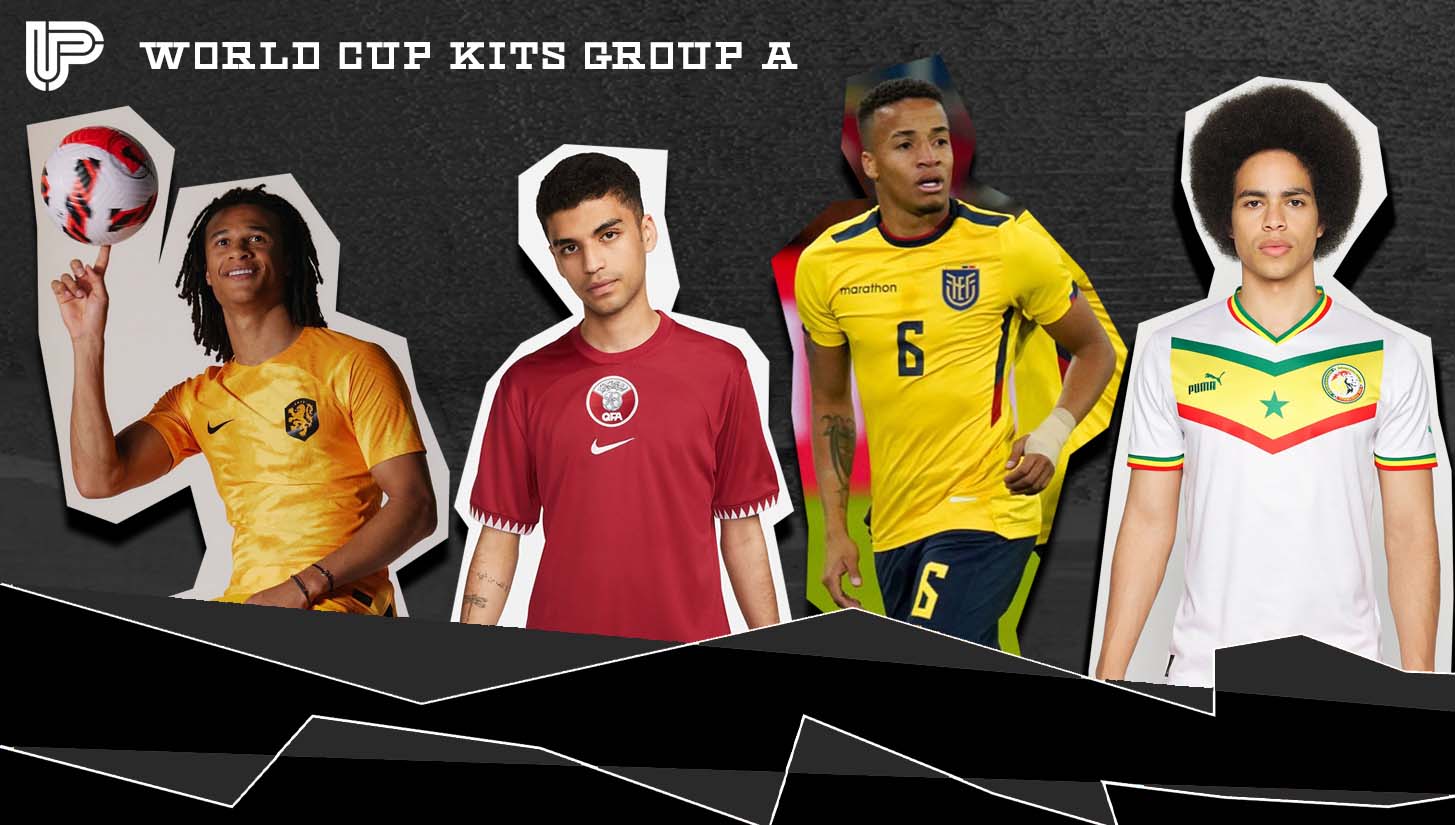 Round 1: Qatar vs. Ecuador (November 20); Senegal vs. Netherlands (November 21)
Round 2: Qatar vs. Senegal (November 25); Netherlands vs. Ecuador (November 25)
Round 3: Ecuador vs. Senegal (November 29); Netherlands vs. Qatar (November 29)
That introduction meandered a couple of steps longer than I'd initially intended. So — as every editor I've ever had bursts into a maniacal fit of laughter — I'm going to try to keep these things pretty tight.
In the tournament's opener on Sunday, Ecuador beat Qatar 2-0 in relatively dominant fashion. Ecuador had not scored multiple goals in a match since almost exactly a year ago, which is either a testament to the team's improvement or an indictment on Qatar's level.
The next day, Senegal, in the absence of superstar forward Sadio Mané led by Chelsea duo of captain Kalidou Koulibaly and goalkeeper Edouard Mendy, veteran midfielders Idrissa Gueye and Cheikhou Kouyaté and 23-year-old Krépin Diatta of Monaco, will hold the Netherlands to a draw.
In the second round of matches, Senegal similarly puts it to Qatar, while Ecuador holds the Netherlands to a second straight draw.
I know, credulity is already feeling the burn.
Another draw between Senegal and Ecuador in their group finale puts each on five points, leaving the two-point (and, in this scenario, possibly in open conflict) Netherlands to require a huge number against Qatar to get through on goal difference.
Group B (England, Iran, United States, Wales)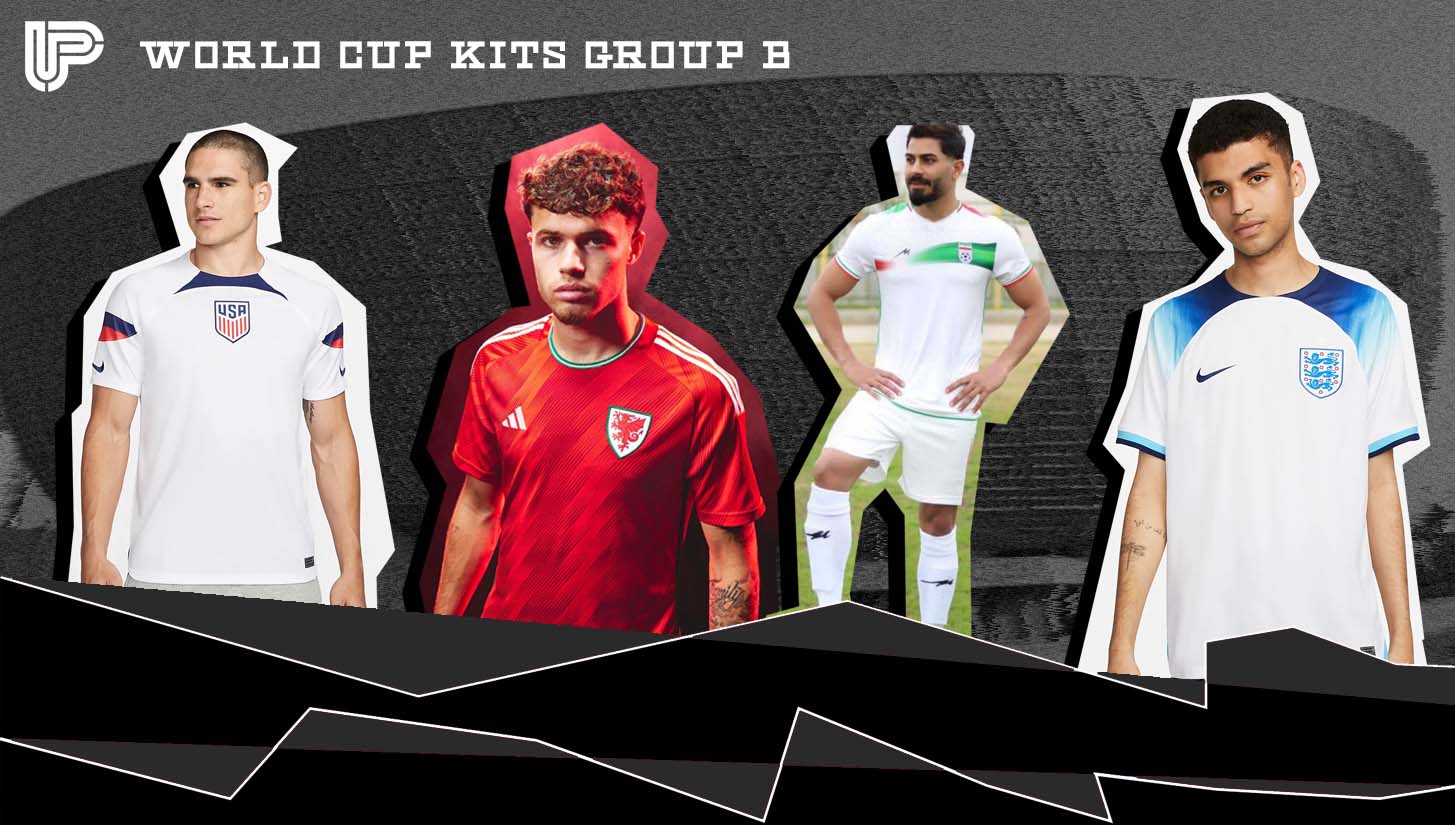 Round 1: England vs. Iran (November 21); United States vs. Wales (November 21)
Round 2: Wales vs. Iran (November 25); England vs. United States (November 25)
Round 3: Iran vs. United States (November 29); Wales vs. England (November 29)
While Group B is by no means a "group of death," no opening quartet features fixtures that are more deeply steeped in narrative.
Action in the group kicks off on November 21, with England and Iran locking horns, after which the United States will do battle with Wales.
Iran is something of a World Cup fixture, and this iteration of their team is no pushover. However, a dangerously effective England side took home a 6-2 victory over the Iranians in the group's opening match. With this information set it stone, let's assume the U.S. and Wales play to an opening match day draw, just to make things interesting.
In that Black Friday doubleheader, a narrow win for the Welsh over Iran, combined with a draw between the English and the Americans, would set the stage for a positively bonkers group stage finale, pitting Iran against the U.S. (!!) and England against Wales (!!!), in which:
Victory would see England, Wales, or the U.S. through to the knockouts.
A U.S. victory and draw between Wales and England would set up a three-way tie at five points, in which goal differential would be the ultimate decider. If you close your eyes you can see the deplorable English tabloid headlines should the Three Lions not advance, and the Twitter outrage should the USMNT head home early.
Group C (Argentina, Mexico, Poland, Saudi Arabia)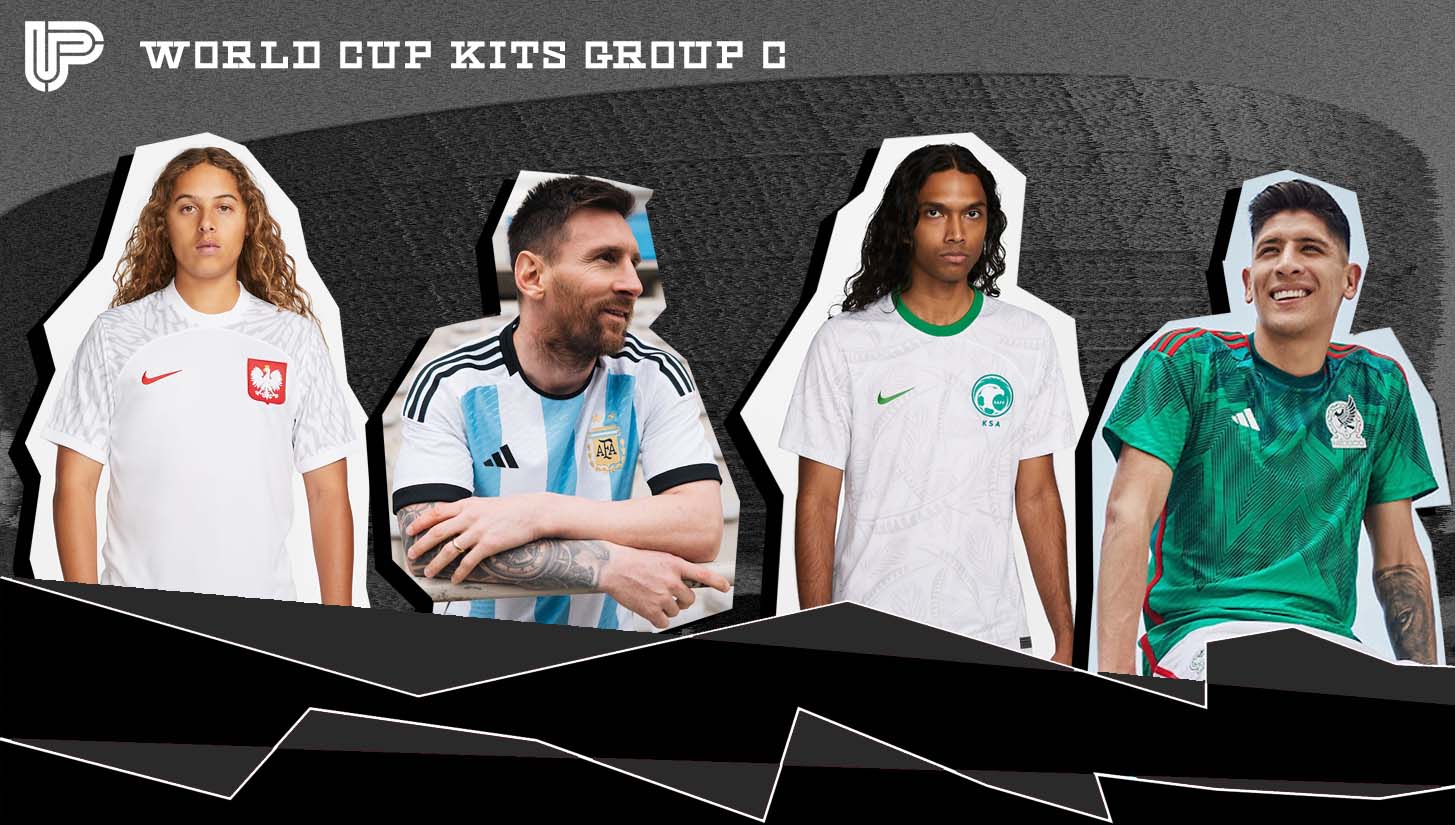 Round 1: Argentina vs. Saudi Arabia (November 22); Mexico vs. Poland (November 22)
Round 2: Poland vs. Saudi Arabia (November 26); Argentina vs. Mexico (November 26)
Round 3: Poland vs. Argentina (November 30); Saudi Arabia vs. Mexico (November 30)
The blurb for group A above is something of a template here.
The Saudis, staring down opening matches against a stacked Argentina and then Robert Lewandowski's Poland, are likely neither here for a long nor a particularly good time.
However, outside of Lewandowski, this isn't a top-shelf Poland squad, and an opening defeat against Mexico would come as no surprise.
A victory over the Mexicans in the second round of matches would send Argentina into the final group match day on six points, with Mexico and Poland each on three. Any result on that day against Poland will secure the top spot in the group for Argentina. Assuming the Argentines manage at least a draw, victory over the gone-fishin' Saudis would see the Mexicans through and, delightfully for Barcelona fans the world over, send Lewandowski home — with two, three, even four goals — for some rest, with minimal wear and tear.
Group D (Australia, Denmark, France, Tunisia)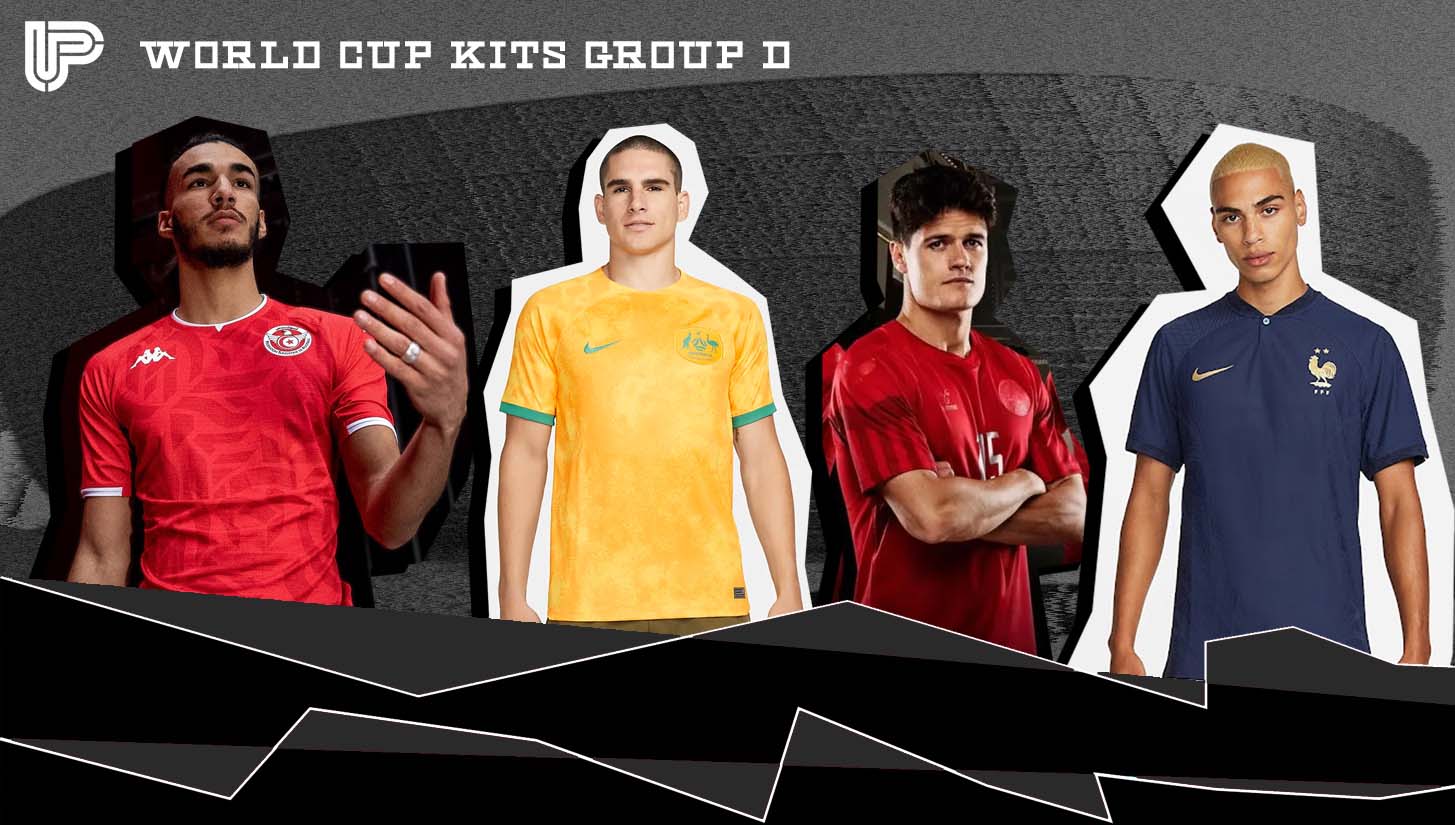 Round 1: Denmark vs. Tunisia (November 22); France vs. Australia (November 22)
Round 2: Tunisia vs. Australia (November 26); France vs. Denmark (November 26)
Round 3: Tunisia vs. France (November 30); Australia vs. Denmark (November 30)
With all due respect to Christian Eriksen, Pierre-Emile Højbjerg, Simon Kjær, Kasper Schmeichel, and the rest of this Danish side, there's really only one ideal way for Group D to unfold.
Defending champions and betting favorites France are a near-certainty to carve up Australia in their November 22 opener. Thus, the preceding Denmark-Tunisia takes on mammoth importance. With the Danes facing France in the second round of fixtures, getting off on the right foot would be massive. Unfortunately for the aforementioned Danes, we're trying to move the intrigue needle.
If you want to really cook with gas here, start with a Denmark-Tunisia draw in the opener, followed by a Tunisian victory over Australia. Toss in a French victory over Denmark and you wind up with a final group match day scenario in which the Tunisians, needing any result to secure knockout stage World Cup qualification for the first time ever, square off as gigantic underdogs against France — the nation that colonized theirs from 1881 until 1956.
Group E (Costa Rica, Germany, Japan, Spain)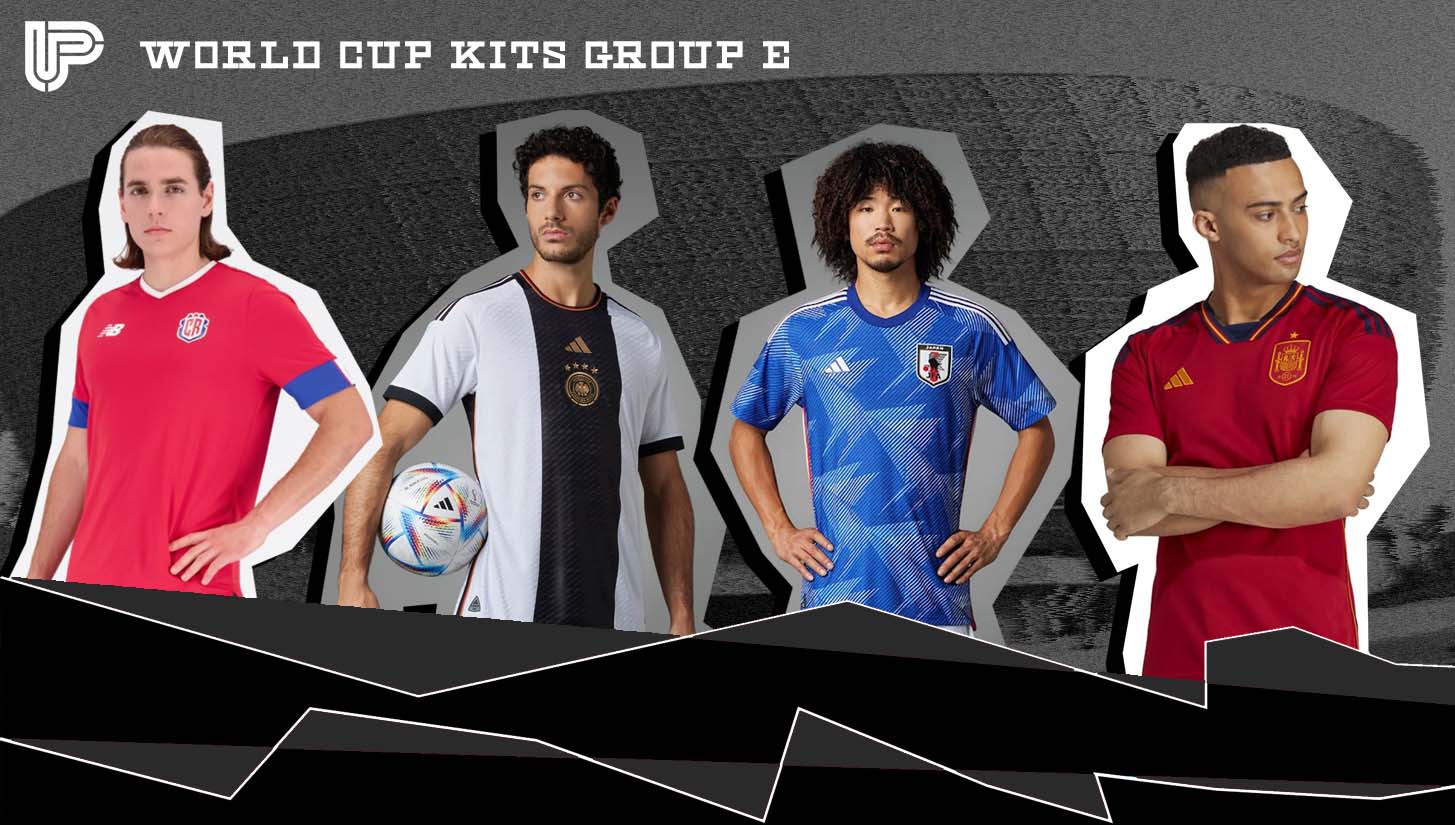 Round 1: Spain vs. Costa Rica (November 23); Germany vs. Japan (November 23)
Round 2: Japan vs. Costa Rica (November 27); Spain vs. Germany (November 27)
Round 3: Japan vs. Spain (December 1); Costa Rica vs. Germany (December 1)
On its surface, Group E is about as straightforward as it gets. Spain and Germany, even versions struggling to live up to massive glories from the recent past, are stacked with top-tier talent, both experienced and up and coming. In a group with a Costa Rica side without top-end talent besides 37-year-old Bryan Ruiz and 35-year-old Keylor Navas, and a Japanese side that, while stacked in the midfield struggles both to score goals in attack and prevent them on defense, it's tough to envision a scenario in which Spain and Germany don't both advance.
I hate to completely cop out here so…
If Costa Rica can hold Spain to a draw in the opener on November 23 and then defeat Japan four days later, they'll go into their December 1 group finale in position to qualify for the knockouts with any result against Germany. It would be heartwarming, and the chances of it coming to pass are non-zero, but don't go out of your way to wager on it.
Group F (Belgium, Canada, Croatia, Morocco)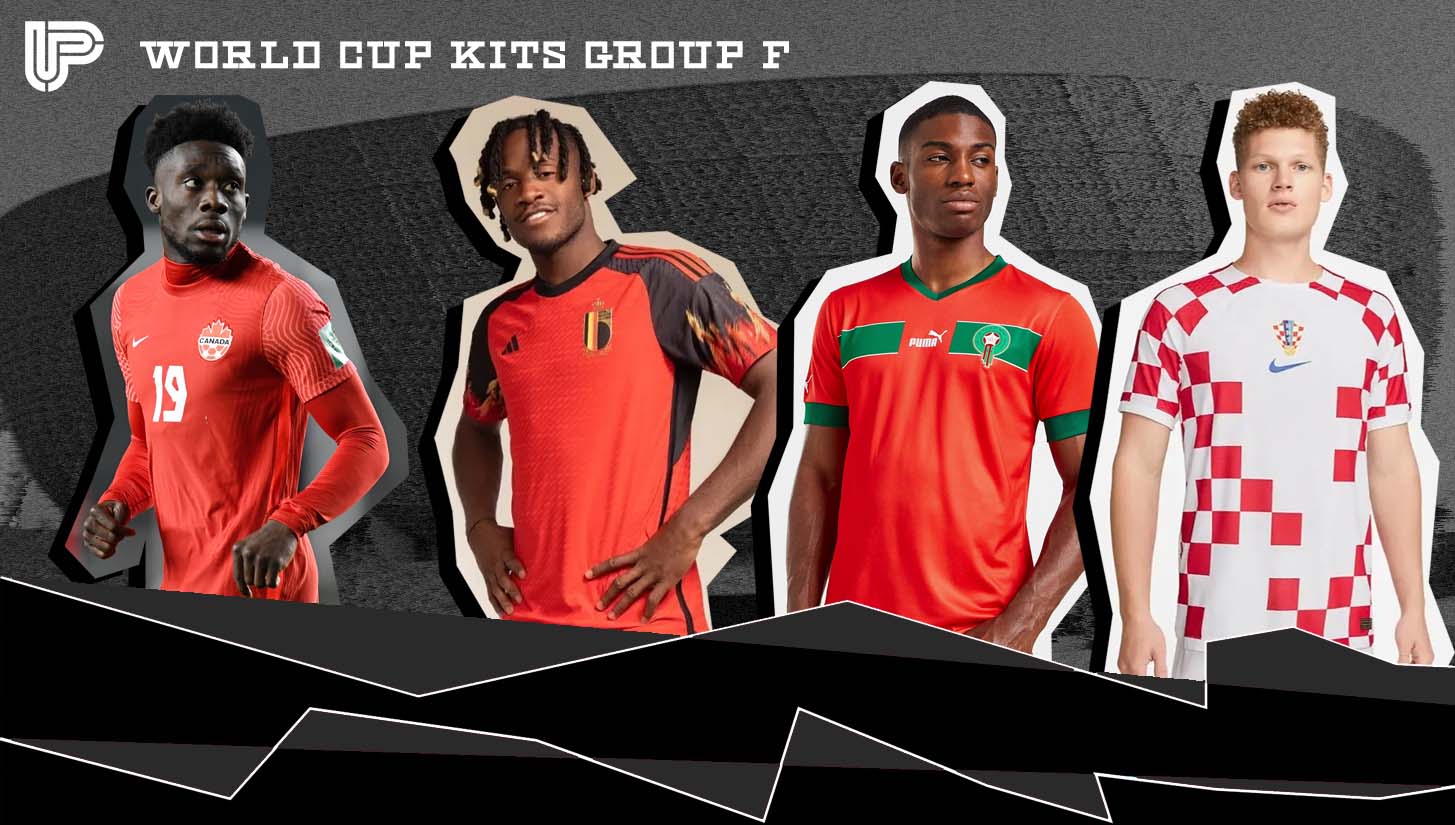 Round 1: Morocco vs. Croatia (November 23); Belgium vs. Canada (November 23)
Round 2: Belgium vs. Morocco (November 27); Croatia vs. Canada (November 27)
Round 3: Croatia vs. Belgium (December 1); Canada vs. Morocco (December 1)
Most of the groups we've discussed thus far feature either high-profile clashes — Spain-Germany, England-USA, Argentina-Mexico, for instance — or matchups infused with narrative from beyond sports — Iran-USA, England-Wales, Tunisia-France.
Here, on the other hand, we've got a group in which the participants could not be less familiar with one another.
On its face, this looks like another straightforward group. There is a brand name top-two in still-golden generation-ish Belgium and 2018 runners-up Croatia. Both of these sides, especially Belgium, will believe that a jaunt into the knockouts is in order.
However, in the wake of their Cinderella run four years ago, and the fact that they're led by the somehow-still-magical-but-now-37 Luka Modrić, Croatia may well find more than they've bargained for in not only Belgium, but also a dynamic, up-and-coming Canadian team.
Assuming Belgium handles Canada on November 23 (likely, but not 100%), and Croatia does the same with Morocco — led by super-talented Hakim Ziyech, who's just been brought back into the fold after a short-lived international retirement following a feud with coach Vahid Halilhodzic — the November 27 Croatia-Canada clash will likely decide who goes through to the knockouts.
A win for Canada in that scenario puts both sides on three points ahead of the December 1 group finales. Unfortunately for Croatia, they'll be asked to confirm their bonafides against Belgium, while Canada will be squaring off against Morocco.
Group G (Brazil, Cameroon, Serbia, Switzerland)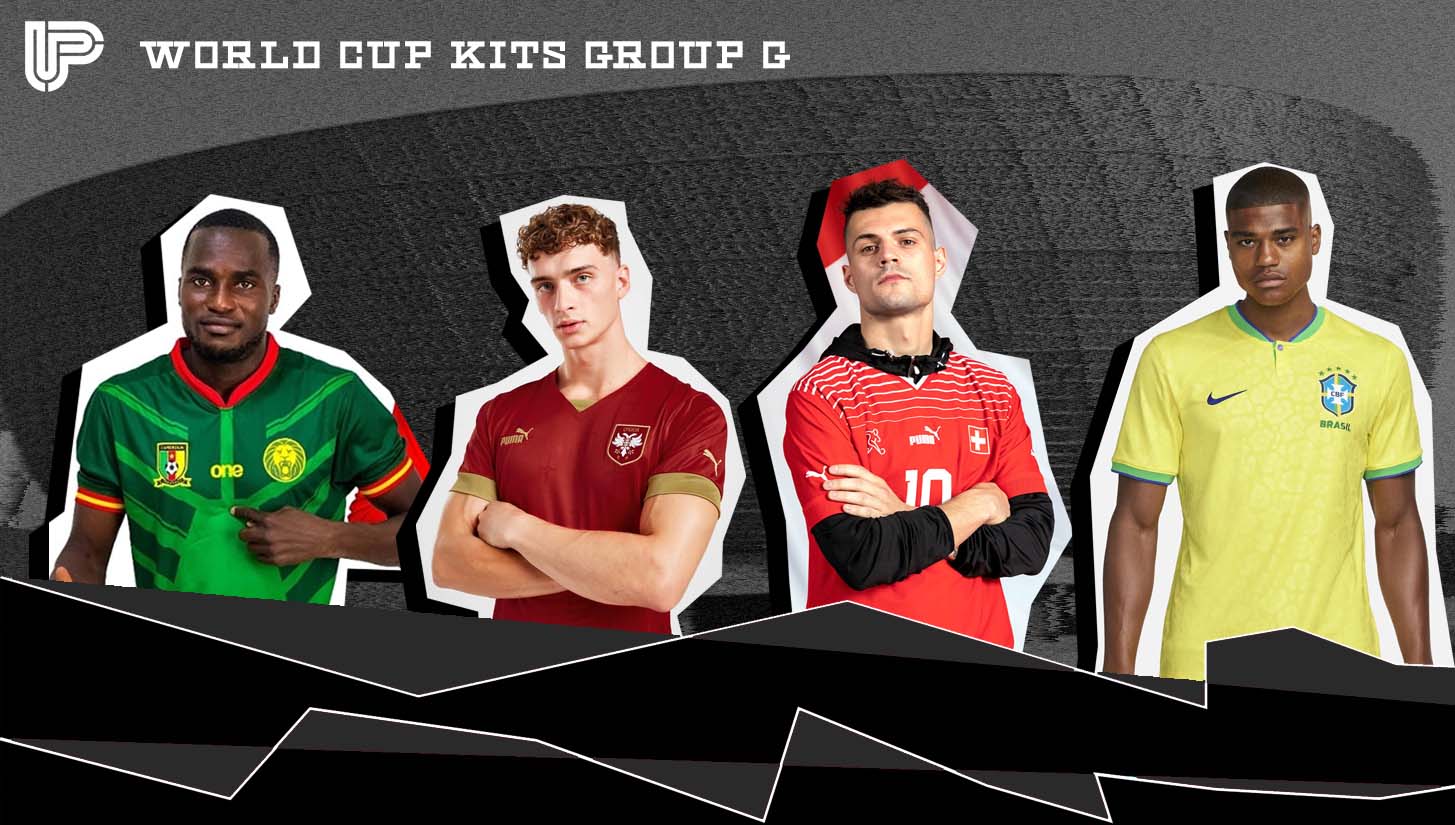 Round 1: Switzerland vs. Cameroon (November 24); Brazil vs. Serbia (November 24)
Round 2: Cameroon vs. Serbia (November 28); Brazil vs. Switzerland (November 28)
Round 3: Serbia vs. Switzerland (December 2); Cameroon vs. Brazil (December 2)
Let's be real here. Brazil, even a version that's come up short in each of the last two World Cups (though, with a Copa America victory mixed in), led by the likes of Neymar, Vinicius Junior, Marquinhos and, most importantly for some, Dani Alves, has the top-end talent, depth, and big-game experience to battle through a tricky run in a tricky group.
Starting out with matches against Serbia and Switzerland is less than ideal. However, if Brazil take at least four points from those two matches (an exceedingly safe bet), their December 2 finale against a Cameroon team that, while talented, is often in open conflict with federation president Samuel Eto'o, should make for a smooth road to seven points and top spot in the group.
That leaves Switzerland, led by Granit Xhaka and an awesome back line anchored by Manuel Akanji, Nico Elvedi, and Fabian Schär,  and Serbia, led by Aleksandar Mitrović and Sergej Milinković-Savić. If these teams come into their December 2 group stage finale within a point of one another, we will be in for one of the most exciting games of the group stage.
Group H (Ghana, Portugal, South Korea, Uruguay)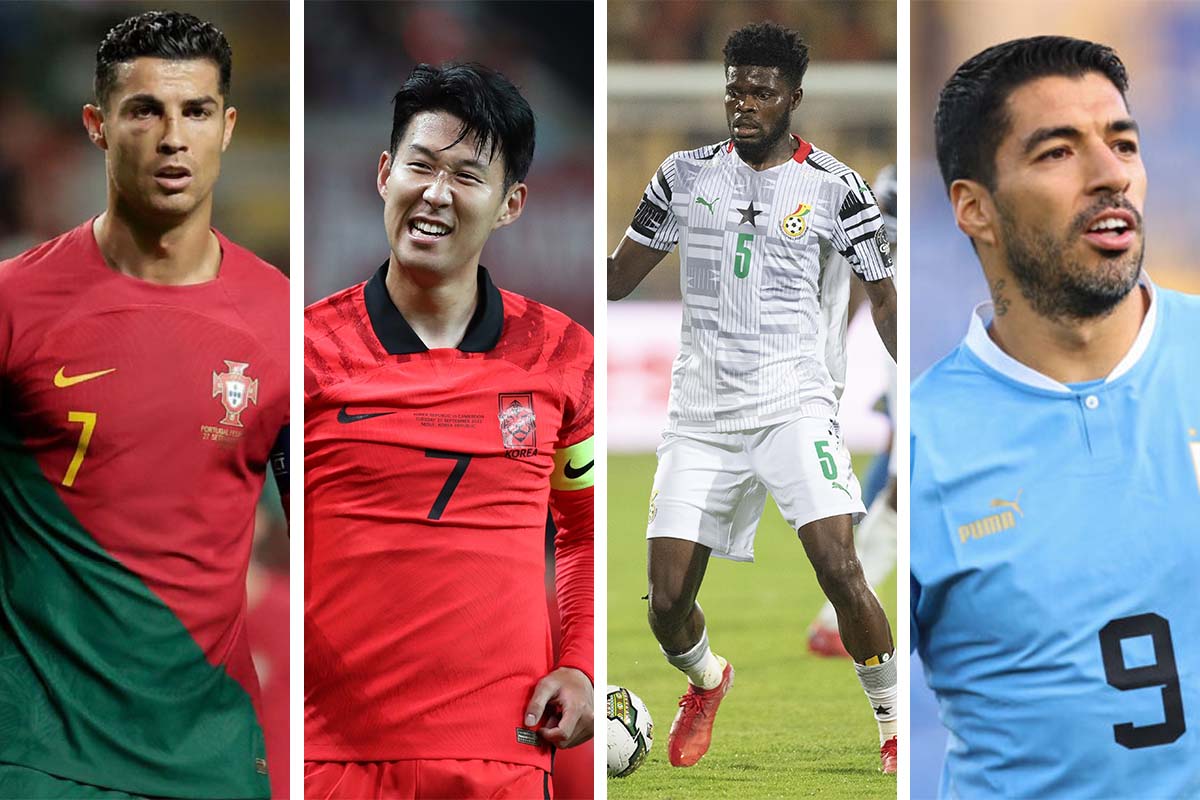 Round 1: Uruguay vs. South Korea (November 24); Portugal vs. Ghana (November 24)
Round 2: South Korea vs. Ghana (November 28); Portugal vs. Uruguay (November 28)
Round 3: South Korea vs. Portugal (December 2); Ghana vs. Uruguay (December 2)
Though the only one of these nations (Uruguay) has won a World Cup — and hasn't done it in 72 years — this just feels like a "World Cup group."
Uruguay are joined by South Korea, Ghana, and Portugal. Interestingly, both of the name brands here (Portugal and Uruguay) feature historically prolific and polarizing superstars from the past decade-and-a-half in Cristiano Ronaldo and Luis Suárez. Both of these talismanic figures are firmly in the twilights of their respective careers. Suárez, unexpectedly, has transitioned out of stardom with relative grace. Ronaldo, meanwhile, completely expectedly, clearly intends to fight the dying of the light to the bitter end, no matter how awkward it gets.
That presumed top-two will face diametrically opposite routes through the group. Uruguay open up against South Korea and finish up with Ghana, with a clash against Portugal in between. For the Portuguese, it's the reverse. So…
Let's say Uruguay defeat South Korea in their opener, while the Portuguese defeat Ghana in theirs. If then, in the middle round of fixtures, Uruguay and South Korea emerge victorious, on December 2, we'll have a single matchup, Son Heung-Min's South Korea vs. Portugal (whoever they belong to these days), with a trip to the knockouts at stake. Nice and simple.