I'll begin by saying that I am not arguing that there aren't certain issues, unscrupulous practices, or problematic cracks within the pay-to-play model — there are. However, I am affirming that having a pay-to-play system in America is far better overall than not having one. Our goal should be to improve it, not abolish it.
Pay-to-play soccer is defined as paying a fee in order to play the beautiful game. It can refer to paying to join a team or league, and it can also refer to paying for access to soccer facilities. I will discuss both types of cases.
The standard argument against pay-to-play in America for youth soccer goes along the premise that it's too expensive to play and that it should be widely available at minimal or zero cost. They often compare it to the grassroots soccer that is broadly played for free in many other parts of the world. Here are a few quotes from prominent players who have all spoken out against the pay-to-play model.
"We have alienated the Hispanic communities. We have alienated our black communities. We have alienated the underrepresented communities, even rural communities, so soccer in America right now is a rich white-kid sport." – Hope Solo
"Unfortunately the pay-to-play model, I believe, is getting worse in soccer than when I played competitive soccer [growing up]. The fact that we've made youth soccer in the U.S. more of a business than a grassroots sport is, I think, detrimental to the growth of the sport in the U.S. I'm not sure how to fix it but I think it needs to go back to looking at grassroots and seeing around the world soccer is not an expensive sport. It's actually played barefoot in many countries and all you need is a ball and goal posts, and the goal posts can be trash cans or whatever is nearby." – Alex Morgan
"It has to be said that the sport [in America] is expensive, very expensive. For example, in order for my children to play in a good football team, I have to pay $3,500 per child. It is not for the figure, but for the whole concept. I dislike it very much because not everyone has the money needed and the sport should be something for everyone, because it unites people of whatever origin. Pelé became a champion without anything, he played with a ball made of rags." – Zlatan Ibrahimovic
Sentiments such as these represent the often cited but wholly mistaken belief that, unlike the rest of the world, soccer is exclusive and prohibitively expensive in America and that it's hurting the growth of the sport. This overarching idea is categorically false.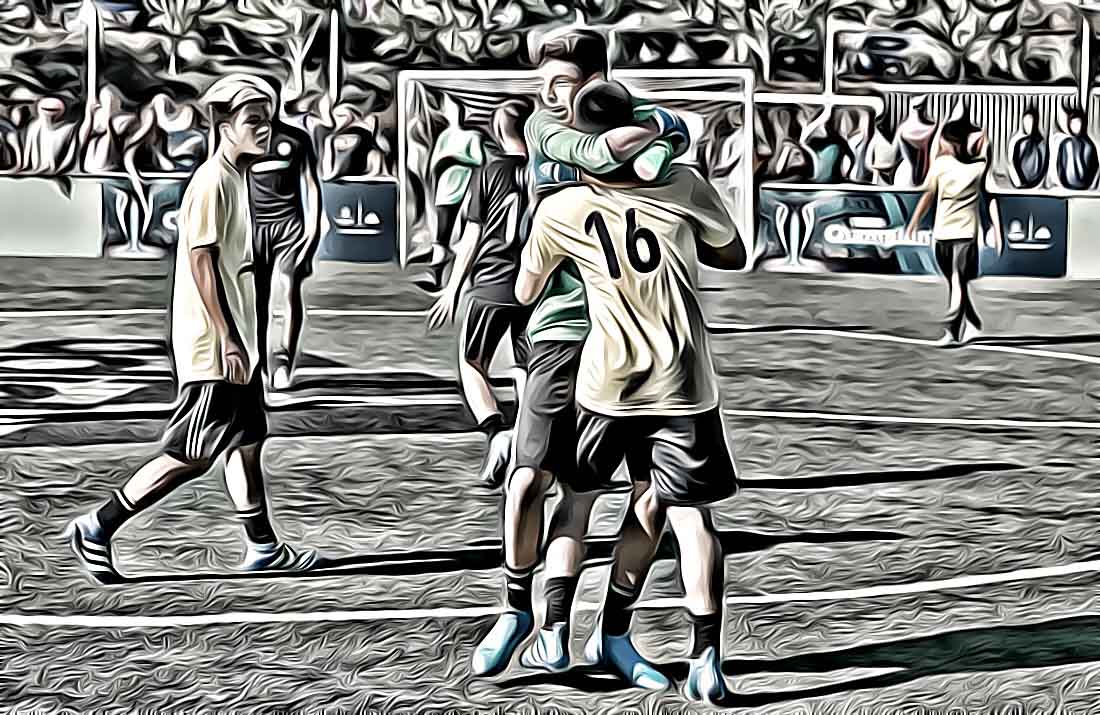 Comparing Apples to Oranges
Let's start with the first notion that soccer is innately expensive in the United States. Soccer, like all major sports in America, has both free and affordable options at the recreational levels.
Starting on the lower end of the pay-to-play system, recreational leagues such as YMCA and AYSO cost approximately $100-130 per year. Understandably, it gets increasingly more expensive as you go higher up the ladder. Competitive club soccer can run into the thousands of dollars per year, just like all of the other major youth sports.
In fact, at the highest levels, soccer may be one of the least expensive choices when compared with other team sports. In other words, all of the major sports have a similar low and high end when comparing cost. If you're going to label soccer in the U.S. as exclusive and a "rich white-kid sport" because of the hefty costs at the high end of the spectrum, you should make that assertion to all sports across the board — basketball, baseball, hockey, volleyball, and on and on down the list.  However, no one is making the foolish claim that basketball in America is for rich white kids although it has a similar pay-to-play structure that is just as costly.
Again, why are people complaining that in other countries, kids are playing for free as if we don't have that very same choice in America? Guess what? If you want to forego the various pay-to-play options and don't feel like spending a dime, you can do that here too! And not only that, I'm willing to wager that our free offering is far superior than the free offerings that are available in other countries.
We have an immense number of accessible parks with plush grass, bright lights, and public facilities. I know this may be a shocking revelation to some … but kids in America can also play barefoot for free with their friends using trash cans as goal posts. You can even play with a ball made out of rags just like Pelé too. This daft argument is the equivalent of someone complaining that people around the world get to drink water from a river for free but in the U.S. a 16-ounce bottle of Evian will cost us $2. (Pssst … you can drink river water for free too.)
As I said, most other countries have grassroots soccer where their children are playing informally in neighborhoods and parks without paying. However, should young players happen to show strong ability or promise, they may be scouted and referred to a professional team's academy. This professional training is also free to players and is paid for by the club. This is done in the hopes that the club will get a return on their investment in the future if the athlete ends up playing for their first team or is sold to another club for profit.
It is completely backwards logic to assert that America handles youth soccer as a business more so than other countries. There is much more money at stake in other countries when it comes to the potential financial gain. Foreign clubs are notorious for running afoul of FIFA regulations through the improper signing and transferring of minors by surreptitious means.
If you don't want to pay for soccer … no problem. no one is stopping you from calling up some friends to go kick a ball around for free.
Although in America we don't necessarily have pro scouts scouring the countryside looking to recruit players to pro academies (because that's how ruthlessly cutthroat of a business it is in these other countries), we do have a similar pipeline to the professional ranks. Most, if not all, MLS teams have fully-funded academies that are free for the players. In addition, many of the thousands of club teams have financial aid programs that provide partial and full scholarships to those players in need.
To add clarity, in many other countries, soccer is free with only two options — informal grassroots level, and if you're good enough, a professional academy. In America, in addition to both of those options, we have a range of pay-to-play choices in between as well as an abundance of teams to suit your individual specific tastes. Here is a side-by-side comparison of the two different systems.
Soccer Options in Other Countries
Grassroots/Informal: Free
Pro Academy: Free
Soccer Options in the U.S.
Grassroots/Informal: Free
AYSO/Recreational: Pay-to-Play
Club/Travel: Pay-to-Play
Pro Academy: Free
As you can see, the reason people are getting tangled up in their assessment is because they're mistakenly claiming we have a completely opposing system from the rest of the world — pay-to-play vs. free-to-play. That is flat-out incorrect. While other countries typically ONLY have a free-to-play system, we are fortunate to have both.
If you live in a country with a free-to-play only system and want high level coaching with organized training and games, but you're not good enough to make a pro academy, then you're out of luck. In America, we have an almost unlimited range of options in the middle rather than a fixed fork in the road that's stringently determined by a child's skill level.
I get that people don't like paying for things — especially for something that may be freely available. But the fact that America is wonderfully privileged to have multiple tiers of options in both free-to-play and pay-to-play categories is not a negative circumstance. We are a massive country with a population of over 330 million people and have never been satisfied with a "take it or leave it" approach.
When faced with such a rigid offer, we will always leave it to create more apt choices with other like-minded folks. Other countries are only offering the choice to "play with your friends using trash cans as goal posts" OR "enter a pro academy if you can make it" … but hey, both are free!
If you don't want to pay for soccer, no problem. Nobody is stopping you from calling up some friends to go kick a ball around for free. Also, if you want to upgrade with some coaching and matches with referees then there are affordably priced options available too. If your preference is for higher level coaching and training with stiffer competition, then the cost will go up.
It's unfathomable to me that anyone believes it should be an inalienable right to join a competitive, organized team and receive instruction and training by qualified and licensed coaches (oftentimes ex-pros including specialists) who oversee their growth and soccer education year after year … at zero cost. Are you serious? In the software world that's called a "freemium." You're essentially demanding a premium commercial product for free. Stop complaining that soccer is free everywhere else around the world but costs a lot here — compare "like" for "like."
To add further, if a young player in America has the ability but not the financial wherewithal, there are plenty of club teams who are willing to provide financial aid. Or better yet, if they're an elite player, they will most likely get picked up by a pro academy along with their entire soccer tab. To put it bluntly, Zlatan was paying $3,500 per child for soccer because he chose to put them in club soccer, and presumably, they weren't good enough to make an MLS academy team.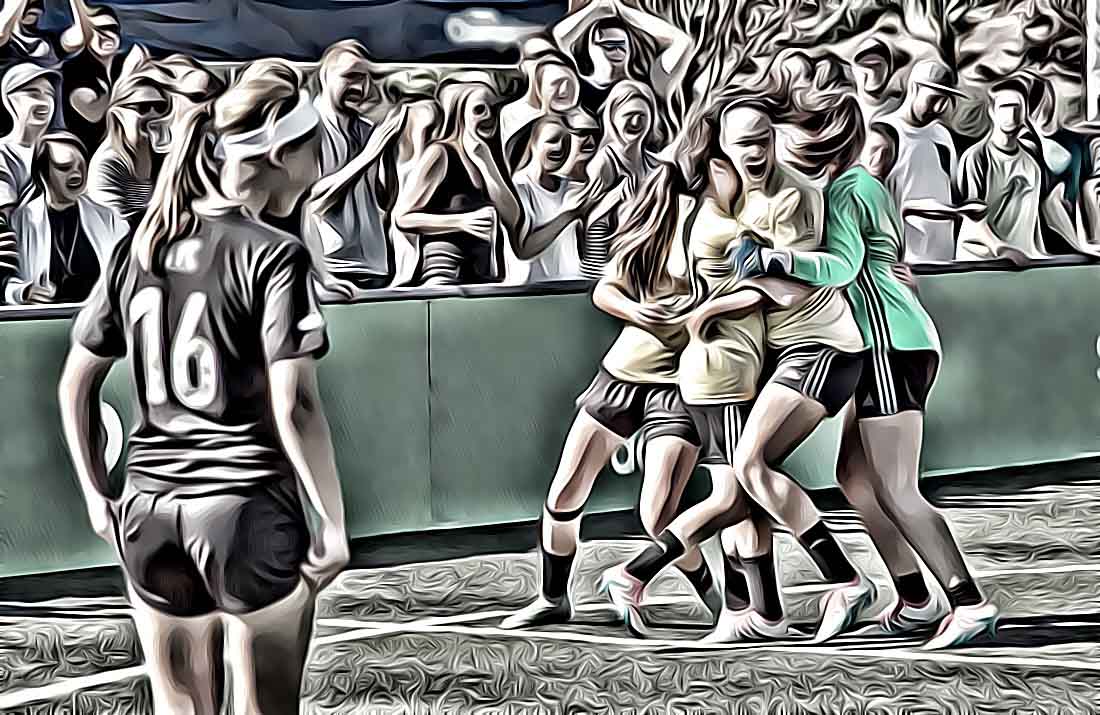 The Harshest Critics are Hypocrites
I understand that many soccer parents and fans may have been misinformed. But I find it perplexing when some of the most wantonly brash and outspoken critics of the pay-to-play model happen to be directly involved in the world of soccer. How is providing additional and varied options to those hungry to play the game detrimental to the sport?
I counter that "pay-to-view" is hurting its growth more than pay-to-play. Why don't we eliminate the high price of tickets to professional soccer matches and make it free for anyone to attend games? Wouldn't removing ticket fees altogether and making the game accessible for everyone to attend also further fuel the growth of the game? (Cue the silence from the previously vocal pro players and team executives.)
There are even people working in marketing agencies who decry the pay-to-play model so much so that they go as far as vilifying soccer facilities. One marketing executive (who shall remain anonymous) characterizes facility owners as being greedy. To him, they are there primarily to "capitalize financially on the game," and the fees they charge in order to pay rent is "getting in the way of essential youth participation."
Unspoken but implied is that his own role in soccer, which also provides his livelihood, is an altruistic, honorable gesture. But a facility owner's position is without a doubt opportunistically based and a negative scourge on the game. Mind you, this is a person whose job consists of producing commercials and branding campaigns for the biggest shoe companies in the world in order to entice kids to buy $300 cleats. Which I don't have any problem with whatsoever — minus the blatant soapbox hypocrisy.
Another bewildering irony is the person who makes a living by selling soccer apparel but takes umbrage with the pay-to-play model. That's fine as a career choice but how do you look down on someone else for providing coaching to kids or a facility for willing players? It's even more suspect if one is maneuvering within the gray area of printing unlicensed or bootleg apparel. Those that are making money from soccer shouldn't criticize others who are also working to earn legitimately.
No one is insisting anyone has to play at a pay-to-play soccer facility. If you enjoy playing pickup in public areas at no cost, that's wonderful. This is simply another higher offering that's being made available to those who love the game. Many people appreciate having a clean, safe, organized, and professionally run environment beyond playing pickup soccer on asphalt or at parks.
Let me be direct — anyone who receives compensation in any way related to soccer either from playing, performing, training others, or selling services or merchandise, but denigrates others for making a living within the pay-to-play system are shameless hypocrites. We all have to earn a living in this world somehow, and those of us who are blessed to do it through soccer in our own individual ways have chosen to do so because we are all passionate about the beautiful game.
Let's end on a positive note, shall we? I truly believe that America is the greatest country in the world because we are privileged to have so many freedoms and available choices in a free market economy.*
In the future, instead of complaining that "soccer is too expensive" in America, let's be mindful in what we're comparing against and be grateful that we have an abundance of options. Perhaps even say "thank you" to your misunderstood club or academy coach and staff (and especially the volunteers) for their dedication and hard work.
___________
*I realize the U.S. is technically a mixed-market economy which includes both free market and command economies. However, we are still considered the world's premier free-market economy.
Edit: The main point that I'm trying to drive home is that instead of thinking we should get rid of the middle pay-to-play tiers (recreational and club) we actually need to focus on growing and improving the bottom and top free-to-play tiers (grassroots and pro academy).
Next week we'll explore the hidden ugly side and politics of youth soccer.
Disclaimer: The author is the owner of The Base LA, a popular indoor futsal facility located in downtown Los Angeles.