One glance is all you need to see that the Maryland Bobcats are far from your typical sports team. From their bottom-up approach to running the club to their all-hands-on-deck mentality in the front office, we get an inside look at one of the most exciting soccer teams in the United States. 
Pretty much any soccer fan will mention the game's history as being one of the reasons they were drawn to the sport in the first place. Depending on where you are in the world, fandom is measured by generations, not just years. Few sports have the organized history that soccer does, and it's from that history that soccer culture is born.
In the United States, we're in a unique position where we can experience the culture and still get in on the ground floor. I'm 30 years old and my Seattle Sounders are closer in age to me than my father. Every year, the number of clubs in the U.S. goes up, and with it comes an opportunity to add to the greater soccer community. In Maryland, there's a club creating its own path and a new definition of what it means to be successful as a professional soccer club.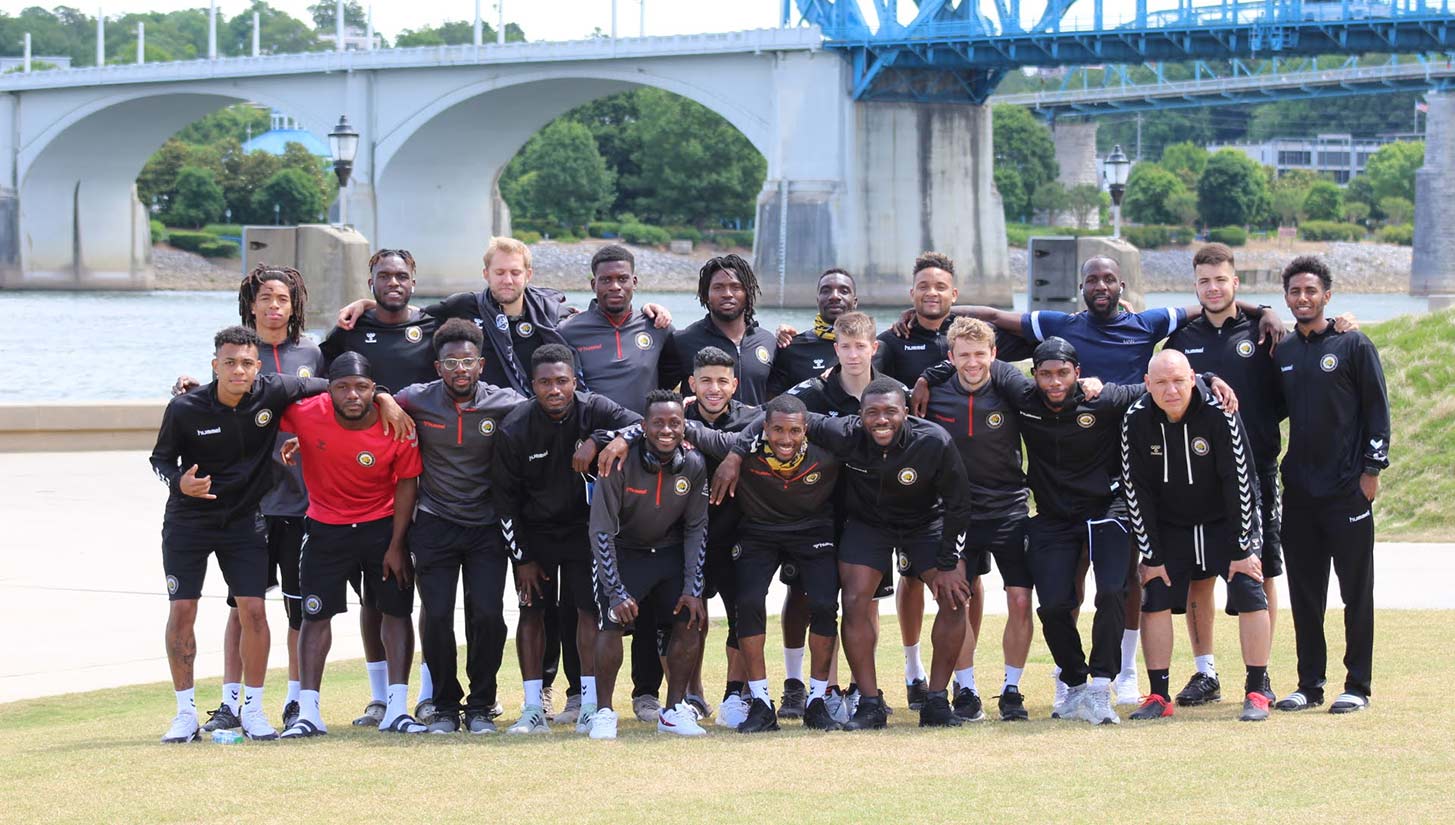 A club's origin defines its values — what it stands for and aims to be. When a club is started because it is a good investment in the long term, that is how it will be run. The way our sport is structured in the U.S., the sad reality is the majority of professional clubs are seen as long-term investments first, and sports clubs second. This is perfectly exemplified in expansion fees — after all $150 million could be better spent on youth teams, coaching staff, and facilities instead.
But what if the people starting a club are local coaches and owners of multiple amateur teams that joined forces to create a new team, only to go undefeated and become UPSL national champion in its first year?
It all starts with a dream.

It starts here.

We are MoCo. We are Maryland. We are #ForAll. pic.twitter.com/2jTlgAJ4OV

— Maryland Bobcats FC (@MDBobcatsFC) May 5, 2021
The Maryland Bobcats are different, and it's evident in everything from their coaching staff, to the players they look to sign, even all the way down to the videos they produce. More than anything else, they have an unwavering trust and belief in each other, and at the core maybe that's the difference.
Everyone I spoke to at the club was 30 or younger — there is no prerequisite for how we traditionally view experience. One of these club members is first team assistant coach and reserves head coach Phil Nana. Nana was the manager of the UPSL national champion team, but he's shifted to assistant coach as the club moved to NISA because he doesn't yet have his USSF A license.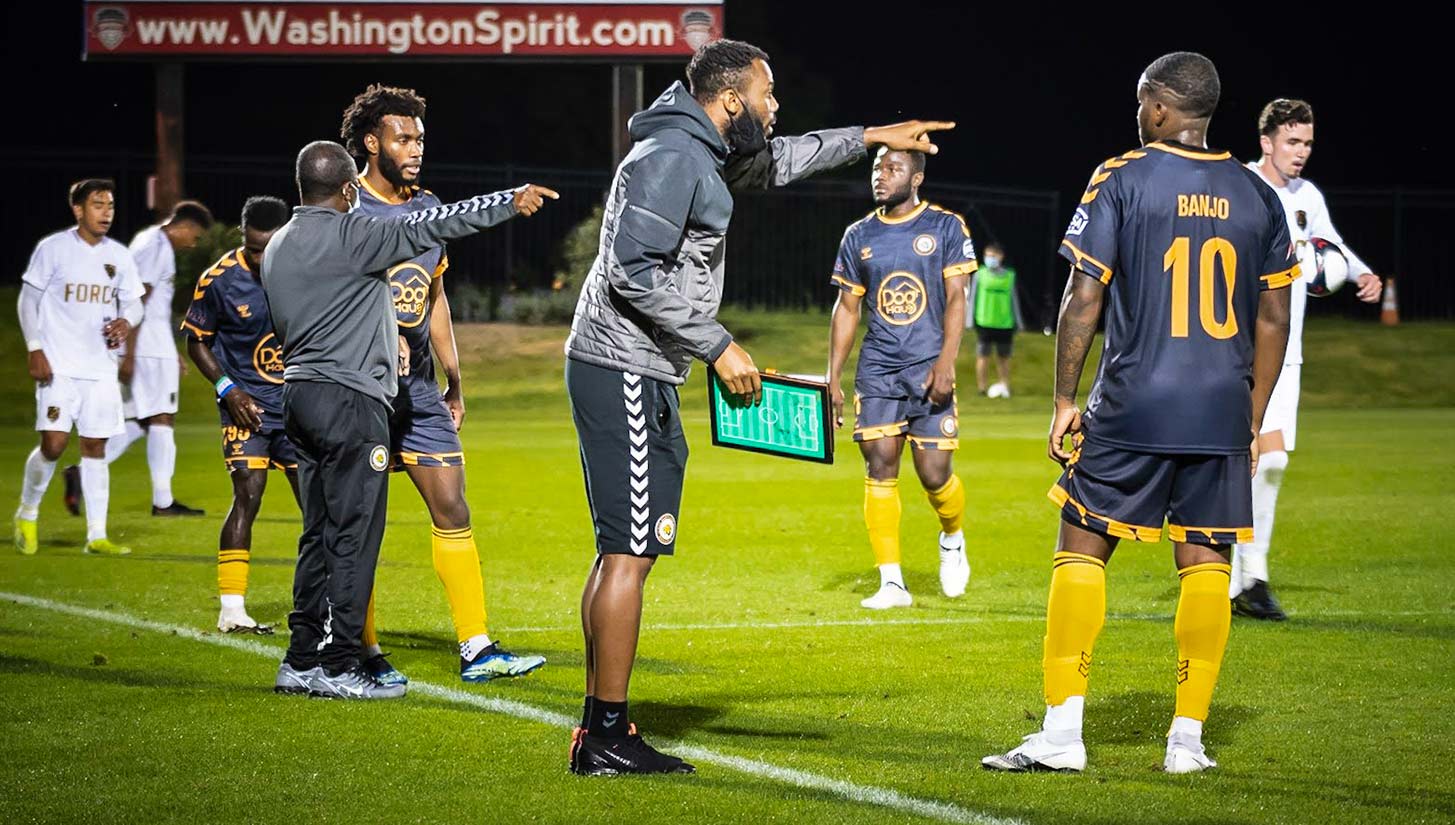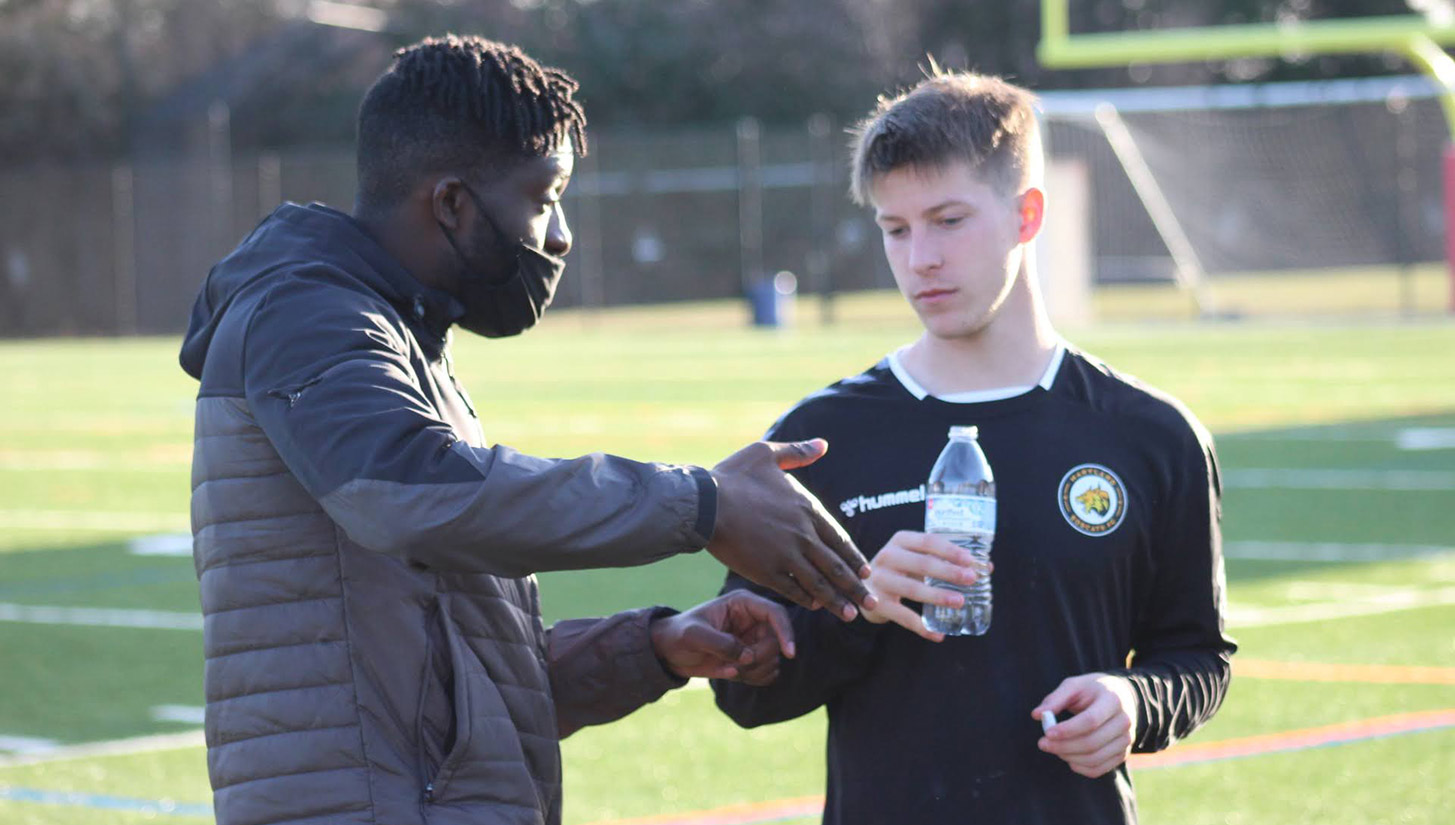 The Bobcats were still able to stay local to the DMV by hiring current head coach Sam Okpodu, which speaks volumes to not only the quality of the soccer scene, but also the club's network and mission.
Before coaching at the UPSL level, Nana was born in Cameroon and raised in the U.S., played in Europe as a teenager, and then returned to the States and eventually went back to school. It was there his coaching career unexpectedly started as a player-coach for Montgomery College.
Nana was blunt in saying that other clubs wouldn't have taken the chance on someone with his resume when starting a new club, but he kicked things off with a bang after Maryland won their region in the 2020 edition of the NISA Independent Cup. To be clear, Nana's resume may be thin as far as years under his belt, but his win-loss record as a head coach against college, semi-pro, and pro teams (faced in the NISA Independent Cup) speaks for itself.
In addition to coaches, it's evident that the club focuses on ability and character over experience in the players they sign as well, as the majority of the squad received their first pro contract from the Bobcats.
"It's in our DNA to appeal to those that are otherwise overlooked, and that starts with our players," Nana said.
Experience is just one facet of a person, and the growth of the players as men and members of their community is just as important as their growth on the field to both the coaching staff and front office. That's how the Maryland Bobcats do it, trust each other and do what feels right.
Originally, the Bobcats were planning on fall 2021 as their first professional season, but they jumped the gun and turned pro ahead of the current NISA spring season, and they recently picked up their first official pro win last weekend over Cal United Strikers.
The expedited jump to the pro ranks caused some shuffling in the front office, however. General manager Evan Raimist had another job working for an ad agency in Baltimore when the club was still in its UPSL days, and he planned to quit to go full-time with the newly minted pro club in July. The decision to join NISA ahead of the spring 2021 season made Raimist have to leave his position earlier than expected, but it's a move he was more than willing to make.
"That's the way it goes around here," Raimist said.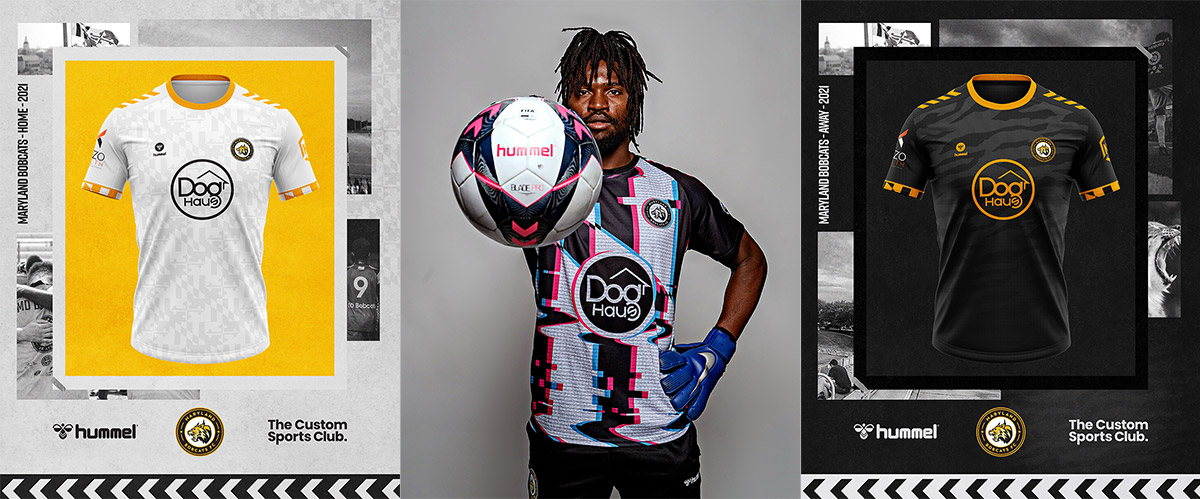 In addition to his GM role, Raimist handles several other aspects in the club as well, including leading the uniform design process with Hummel and various day-to-day operations. He's taken it upon himself to become the Bobcats' go-to guy for just about everything.
"I overheard a conversation of our owner and coach saying he wanted to do more with the club, and I raised my hand and kept saying yes and here we are," Raimist said. "I don't even get to watch home games, I'm doing so much."
The all-hands-on-deck mentality has become a bit of a norm for the Bobcats, and it's also evident through team manager Idrissa Sesay. Sesay not only supports the first team through his duties but is also a member of the reserve squad, and he's looking to get a first team contract by the end of this season. As if that's not enough, he's a coach in the Bobcats academy at the U13 and U14 age groups as well.
"The whole vision is to create a platform for ourselves," Sesay said. "We've played for numerous organizations and then you always end up getting forgotten. I know you have pro aspirations but coming into this organization is more than that."
At 30, Sesay is considered "old" but he's not looking to stop anytime soon. There's a focus on the big picture, no matter what aspect of the club comes up. Every member of the organization is treated with importance, which builds a stronger connection and community within. There's a bottom-up approach to running the club. The hierarchy other clubs use for decisions doesn't apply to the Bobcats.
"I'm not the only voice, there are 28 players and 6 coaches," Raimist said. "We want our players to have a voice. The George Floyd video the club put out last year was entirely player made."
You'll also notice this club is majority Black, from ownership through the coaching staff and into the squad. Multiple players on the team were born in Africa, and others are first-generation Americans.
The day after a group of former players, coaches, and academics created the "Anti-Racist Soccer Club," an organization focused on changing the conversation around race in the sport, the Maryland Bobcats were the first club to commit and create a 10-point list of how they will combat racism as an organization. This club is a reflection of its community, born out of it instead of trying to force its way into the social fabric.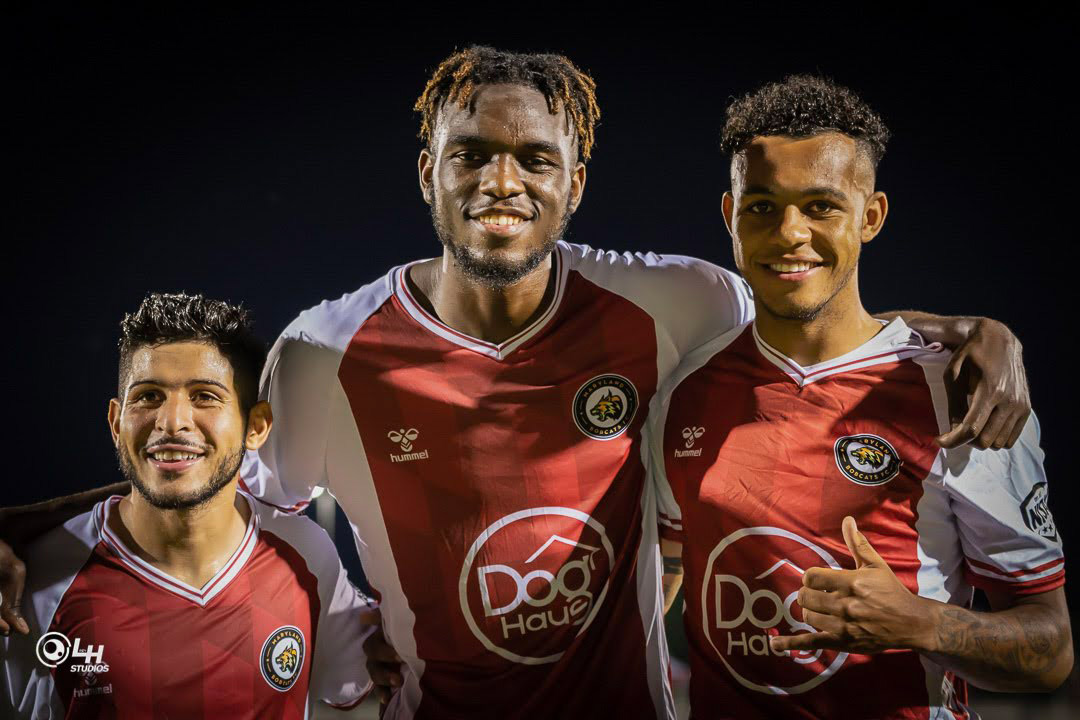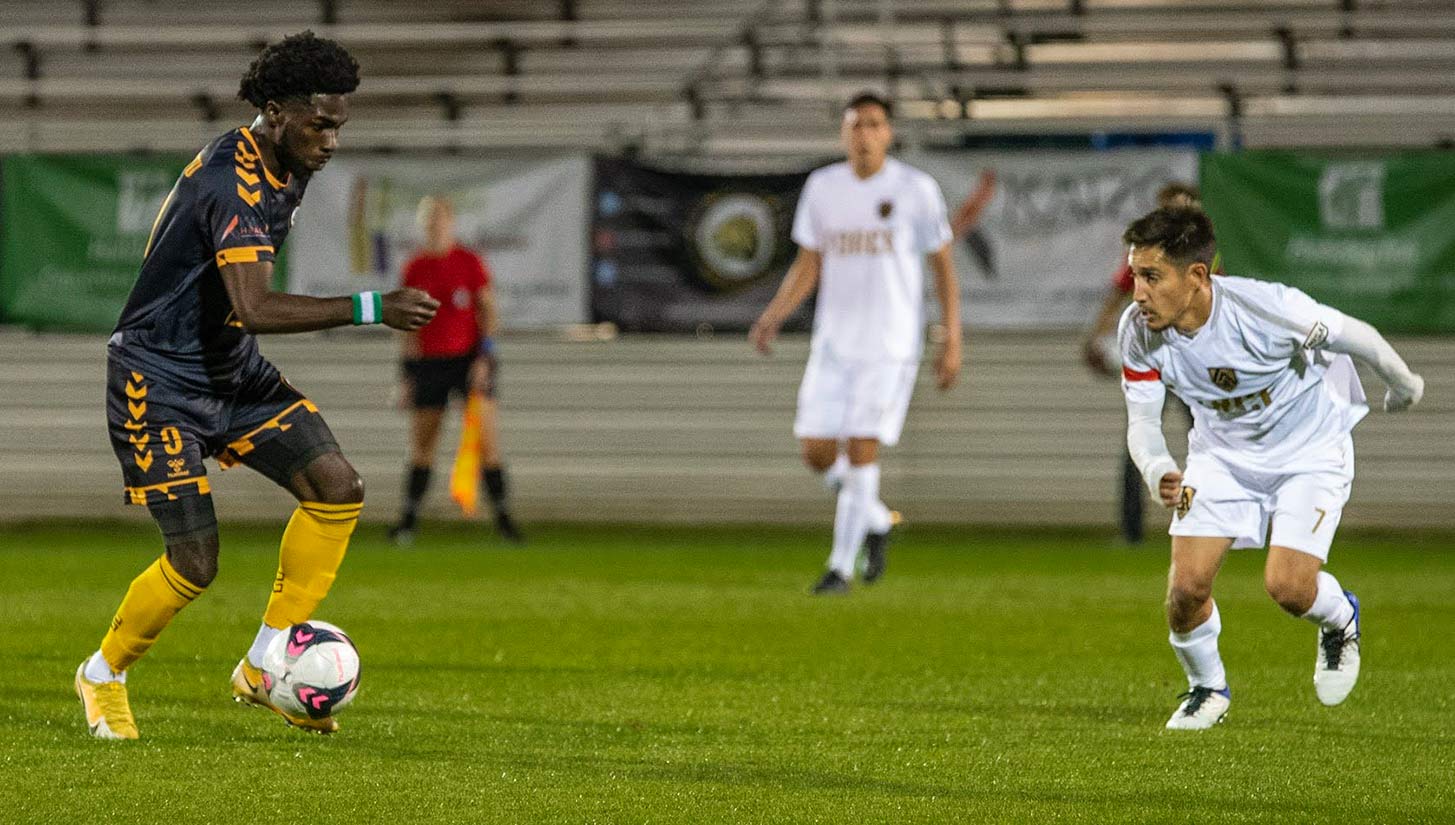 This is the future of American soccer clubs, and a group of people that I want to be a part of and support. When referring to the different eras of MLS, we call it 1.0, 2.0, and we are now in 3.0 — let's apply this to clubs. We are in a new era of how soccer clubs are formed, a modern American soccer landscape where we look out for one another and lift each other up. This is U.S. Soccer 2.0, and the Maryland Bobcats are leading the way.
Images courtesy of Maryland Bobcats FC. Be sure to follow the Maryland Bobcats on Instagram and Twitter to stay up-to-date with their latest matches, moves, and community initiatives.