Inter Miami has started yet another underwhelming MLS campaign with no real clear direction, and those in the Vice City 1896 supporters' group are beginning to wonder if the club will ever deliver on its promise to be the best team in Major League Soccer.
Inter Miami CF started with a roar — Jorge and Jose Mas along with David Beckham were the key owners of a team ready to set the world on fire. From big name player signings, to building an academy and a stadium, it looked like Miami was truly ready to become one of the biggest franchises in all of MLS.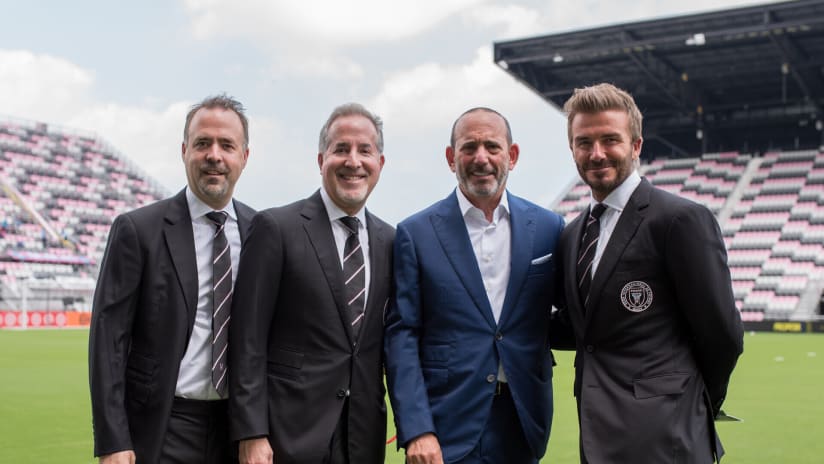 Then the wheels began to come off, long before the team ever kicked a ball. The team's plans for a stadium went from "almost" complete to stagnant, to the point that no further information or timetable has been given as to when Miami Freedom Park will be ready. For now, the Herons play their home matches at their Fort Lauderdale training facility in DRV PNK Stadium.
Their worldwide search for an international caliber coach never materialized, hiring Uruguayan Diego Alonso to very little fanfare despite a good CV out of Liga MX. The roster, which had constant rumor swirls of high caliber players anywhere from Neymar to Antoine Griezmann to Lionel Messi joining the club, never quite found its key figure, and after its first season Inter Miami won just seven games — although it still managed to reach the MLS Cup Playoffs. However, any good Alonso had done in his first season was quickly erased, as the future Uruguay national team manager was shown the door and the roster virtually blown up.
Later as the club had a dismal campaign in 2021, the organization was rocked by scandal as it became known that Inter Miami was bending the MLS salary rules to sign players, even exceeding their DP limit — a gross mistake of team management and fair play. The league sanctioned Jorge Mas and former sporting director Paul McDonough, and fined the team $2 million and reduced its allocation dollars by $2.27 million for the 2022 and 2023 seasons.
Today, all of Inter Miami's big name signings are all but gone, with the exception of aging and often disinterested striker Gonzalo Higuaín. Julián Carranza (on loan to Philadelphia Union), Leandro González Pírez (on loan to River Plate), Matías Pellegrini (on loan to Estudiantes and bought for $9 million), and Rodolfo Pizarro (on loan to Monterrey) are gone.
To supporters, the signs are there that the club is not on the right track. For Ignacio Martinez, Sebastian Moraga, and Walter Sarrafiore, members of the Vice City 1896 supporters group, it all looks too familiar. Martinez, who is from Chile and a Colo-Colo fan, was also a diehard Miami Fusion fan, and the current state of Inter Miami is unnervingly similar to him as he saw the downfall of its predecessor.
The Current State of the Club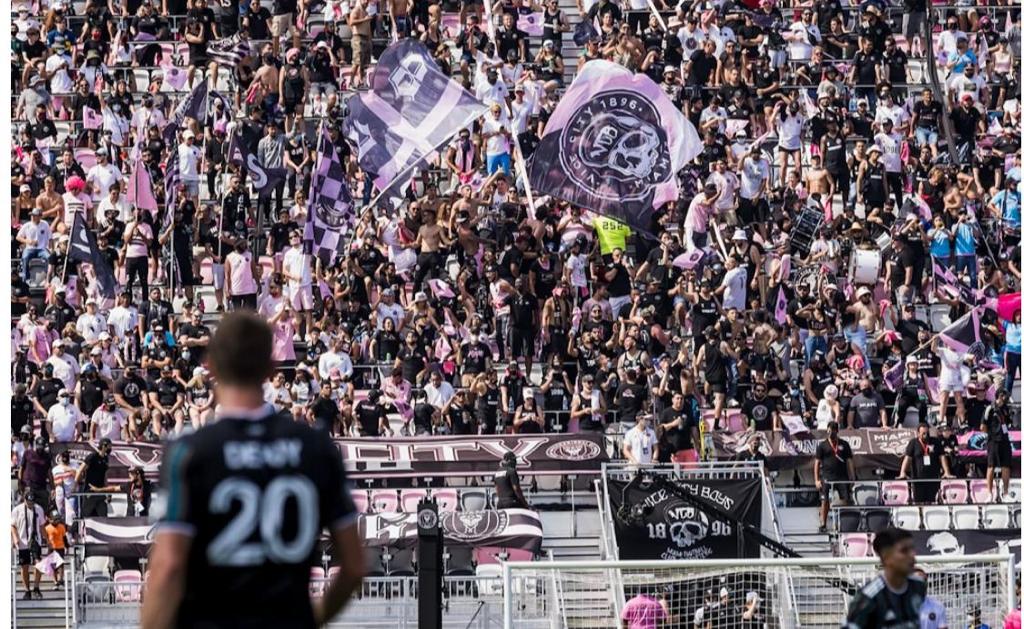 "The project is nowhere near what they promised us," Martinez said. "Miami is a hard market, it is not easy to get 18,000 to the stadium week in and week out if the club is not winning."
Moraga echoes Martinez's sentiments.
"Inter Miami is becoming a hard sell," he said. "The front office is shooting themselves in the foot. They made big promises that we'd be competing for titles and have a winning culture, and I don't think we have seen any of that from day one. At times the team looks more like a business project than a soccer project."
2022 hasn't begun on an auspicious note either. With attendance dwindling (only 11,000 were in the seats for the club's last home match, a 2-0 defeat to LAFC), Inter Miami has found themselves tied for last in the Eastern Conference so far this season, and have been outscored in their last three matches (all losses) 10-2.
"We are doing everything we can to build a stand," Moraga said. "People love what we do, but it takes everyone to do their part. Ultimately it's a sports organization — everyone wants to and needs to win."
For Sarrafiore, an Argentine fan of San Lorenzo in addition to Inter Miami, the club's lack of continuity is concerning.
"We have a long way to go," he said. "When we started, the ownership had the right mindset. They wanted the best for the team and to rock the stadium, but you cannot abandon the project at every turn.
"We started with Alonso and then dropped him for a coach that raises questions on how he got his job. If you are not a hardcore fan that stadium will not be filled. This is Miami, if the team does not win casual fans don't show up."
For Inter Miami supporters, the possibility of a better tomorrow is there. Seeing what Atlanta United did gives fans hope that the team can turn it around given its resources, but for Moraga, one thing needs to change in order for Inter Miami to truly build its own identity.
The David Beckham Dilemma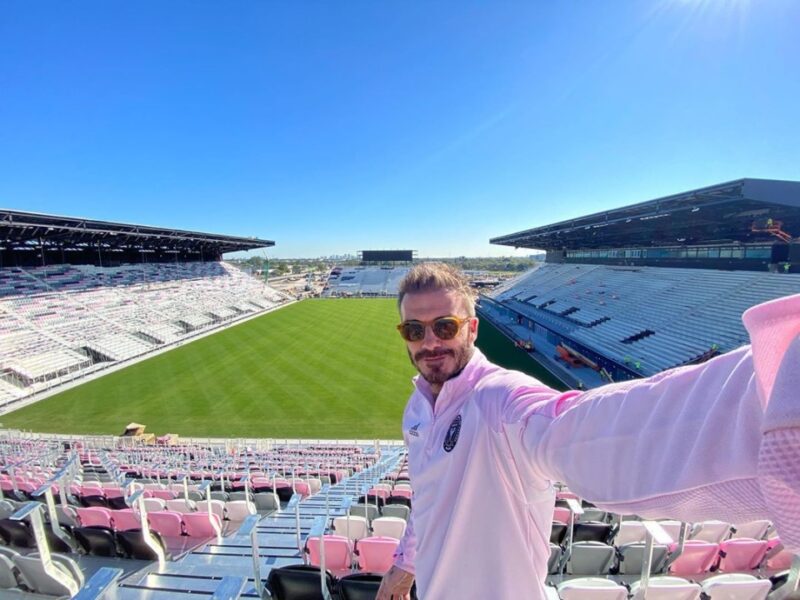 "We need to move on from Beckham," Moraga said. "He is the owner, but he is not a player. We sell jerseys with Beckham's name on it, something I don't understand. Beckham makes his brand available and is an ambassador, but we need to get rid of that culture that we are only hanging on to Beckham's fame, and living off of that. Get rid of that culture and build your own identity. It's okay to have Beckham be involved, but the club can't revolve around Beckham. Not at this point."
For Sarrafiore, the hiring of Phil Neville, a friend and former teammate of Beckham's, as manager was dubious at best.
"I think Beckham places his people there because they all want to follow one mindset, but Phil Neville is out of touch with what it takes to win in MLS," Sarrafiore said. "Even in the press conferences, you don't feel that he is a coach that is transmitting to those players."
Money Well Spent?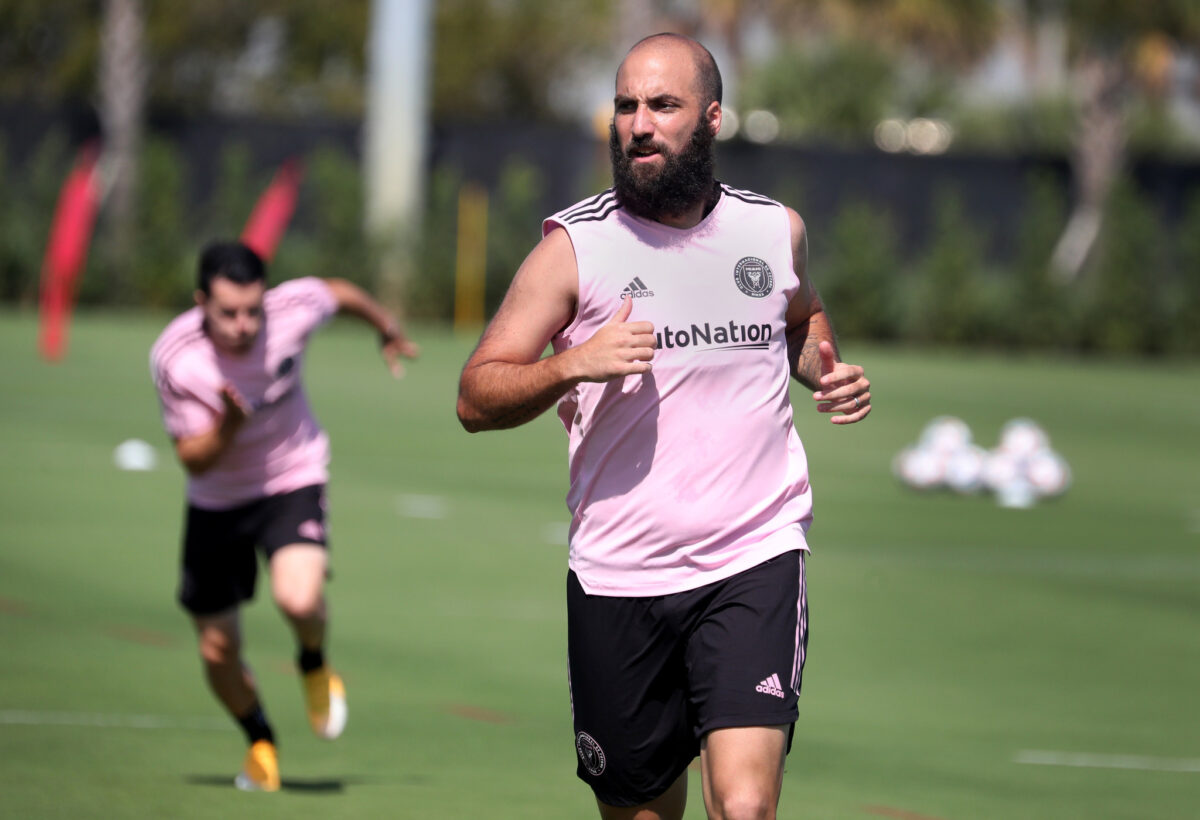 While the Inter Miami supporters are aware that all expansion teams have their growing pains, a lot of fingers get pointed on the field to Gonzalo Higuaín. In Sarrafiore's eyes the Argentine forward has lacked the leadership needed for a club just getting off the ground.
"Gonzalo Higuaín complains all the time on the field, he is not a leader at all," Sarrafiore said.
For Moraga, "Gonzalo Higuaín gets his numbers, but he lacks character and leadership. We see him at the end of the game with his family. He is not with his teammates and at times does not seem invested. Not even saying hello to fans."
For Martinez, the acknowledgement is there that the team has spent, but it has spent unwisely.
"For me it's a solid D, D-minus — some players as individuals may get a higher grade but as a whole we have not spent wisely," Martinez said.
The Future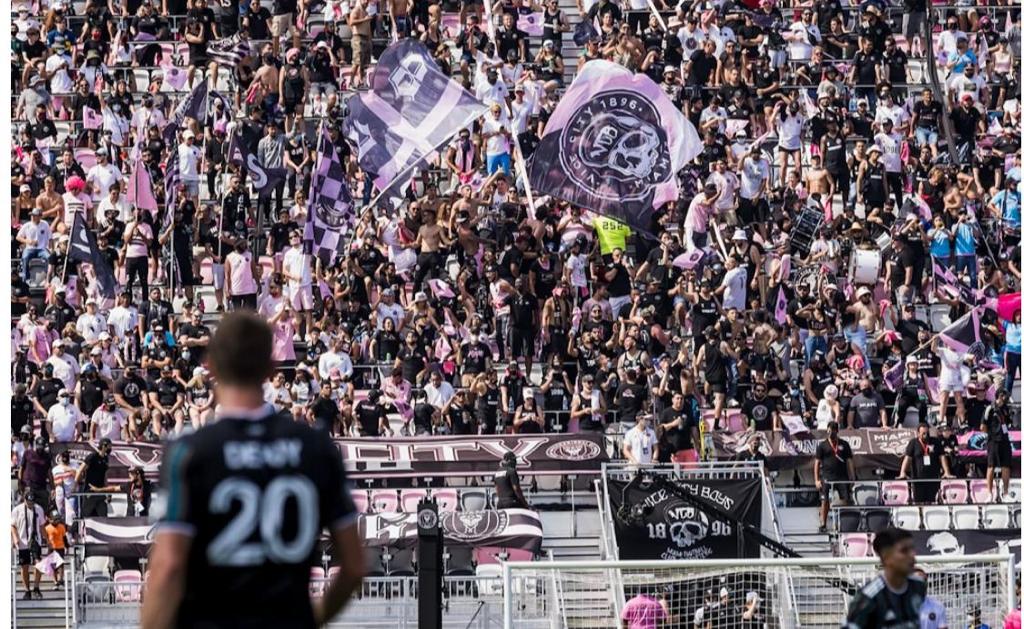 Despite their current state, Sarrafiore, Moraga, and Martinez are optimistic that the club's fortunes will turn around. But things need to change drastically. The supporters feel that while they are there week in and week out, their tribe is also decreasing. The flare of the team is fading, and for Martinez he does not want a Miami Fusion repeat.
"I saw us go from nearly heading into MLS Cup to nothing, from one day to the next," Martinez said. "This is not the Miami Fusion, MLS is different, the country is different. Inter Miami is here to stay. The question becomes, how low is too low?"
For now, on the field the team has yet to produce the hard work new sporting director Chris Henderson has done to overhaul a poorly put together roster. With the 2026 World Cup looming and Miami fighting to become the media epicenter of that tournament, Inter Miami has a good four years to pick up the steam it lost in their last two.
For Martinez, Moraga, Sarrafiore, and the rest of Vice City 1896, they're tired of all the rumors and big promises, and they don't want Messi or Neymar or the next big thing — all they want is a competitive team that does what every soccer fan wants: win. If the team wins, the rest will play itself out.