MLS first introduced the designated player rule in 2007 in order to give clubs more flexibility to sign lucrative deals with marquee players. It was informally called the David Beckham Rule after the first player signed under this rule. Ironically, while Beckham the player was responsible for its very creation, it was his Inter Miami team that was found in violation of this same regulation. But what did they actually do that was so wrong?
On May 28, MLS announced sanctions on Inter Miami CF for violating salary budget and roster guidelines during its expansion season in 2020. The league found that Blaise Matuidi and Andrés Reyes were incorrectly categorized and should have occupied designated player slots. The investigation also found that Inter Miami's violations included undisclosed agreements that resulted in the underreporting of salary budget amounts for Leandro González Pírez, Nicolas Figal, and Julian Carranza.
As a result, Paul McDonough, Inter Miami chief operating officer and sporting director at the time of the infractions, has been suspended through the end of the 2022 MLS season. Inter Miami was fined $2 million and managing owner Jorge Mas was fined $250,000. MLS also reduced $2,271,250 in allocation for the 2022 and 2023 seasons.
"The integrity of our rules is sacrosanct, and it is a fundamental principle of our league that our clubs are responsible for adhering to all league regulations," stated MLS Commissioner Don Garber. "Our rules will not be compromised. These sanctions reflect the severity of Inter Miami's violations, should encourage complete cooperation by all parties in future investigations, and will serve as a deterrent for clubs from violating roster rules."
Essentially, when adding Matuidi and Reyes as designated players, Miami had five DPs on their roster in 2020, two more than the allowable maximum of three. But what exactly is this "sacrosanct" rule as it pertains to designated players that Inter Miami so severely violated? To fully grasp this concept properly, we must first understand the MLS salary cap.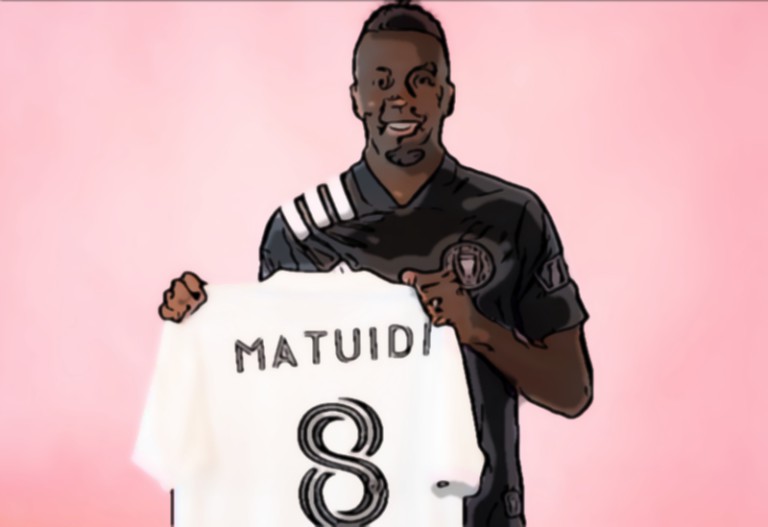 Salary Cap
MLS clubs may have between 18-20 players under their senior roster, and the salary cap covers the budget for these players. In 2021, the salary budget for an MLS club's senior roster is $4.9 million. This "budget" covers what is known as a player's unadjusted budget charge, which includes all costs associated with senior roster players competing in that particular MLS season, not just their salary.
Therefore, a player's unadjusted budget charge includes:
Any acquisition costs paid in that year (e.g., transfer and loan fees)
The player's annual salary
Any performance bonuses paid to the player
Any loyalty bonuses, marketing fees, housing stipends and/or other guaranteed compensation paid to the player in that year
Any agent fees paid to the agent on behalf of the player by MLS in that year
The $4.9 million salary budget for MLS clubs isn't a "hard" cap. Clubs may use league-set limits of "allocation money" to stay under the salary budget by buying down players' unadjusted budget charges. Allocation money can be thought of as an extension of the salary budget.
If a club applies allocation money to a player's unadjusted budget charge, it reduces that player's charge by the amount of allocation money used. So, if a player has a $600,000 unadjusted budget charge, and his club applies $300,000 in allocation money to that player, his actual budget charge counted towards the $4.9 million salary budget is $300,000.
Designated Players
The designated player assignation is the key cog in this Inter Miami violation. Each MLS club may assign up to three players with designated player tags. Any player may qualify for a designated player tag as long as their unadjusted budget charge is over the maximum salary budget charge ($612,500 in 2021). The DP tag provides clubs the opportunity to sign marquee players that can elevate their team without going over the team's salary budget.
Essentially, any portion of a designated player's unadjusted budget charge above a certain amount is not counted towards the team's salary budget. Therefore, if a club is paying a designated player $7 million total per year, only $612,500 will count towards the team's salary cap. Additional discounts are are provided for any player under 24 years of age, also known as a young designated player.
However, if a club wishes to have three designated players on their roster, it must pay a $150,000 luxury tax to the league. This means that there is an added $50,000 per-DP salary budget consequence in order to retain three senior designated players on a team. However, this luxury tax is waived if one of those three players is a young designated player.
But Was It Really So Wrong?
The idea behind limiting teams to only three DPs was presumably to control league spending and foster league parity. But now, 14 years after it was first implemented, the designated player rule appears outdated and doesn't seem to work anymore.
What is the point of limiting teams to a maximum of only three designated players? Whereas the league is continuing to promote competitive balance, MLS clubs are fighting for competitive dominance in order to grow their fanbase and increase revenue. If clubs are willing to spend out of pocket within reason in an effort to achieve greater success, why should the league prevent it?
Currently, MLS team budgets are all within $10 million of each other. Teams are supposedly prevented from egregiously outspending their opponents based on the "soft" salary cap and the three max DP rule. Yet these two current rules wouldn't prevent Inter Miami from potentially signing Lionel Messi for $100 million per year as a designated player. Does that make any sense?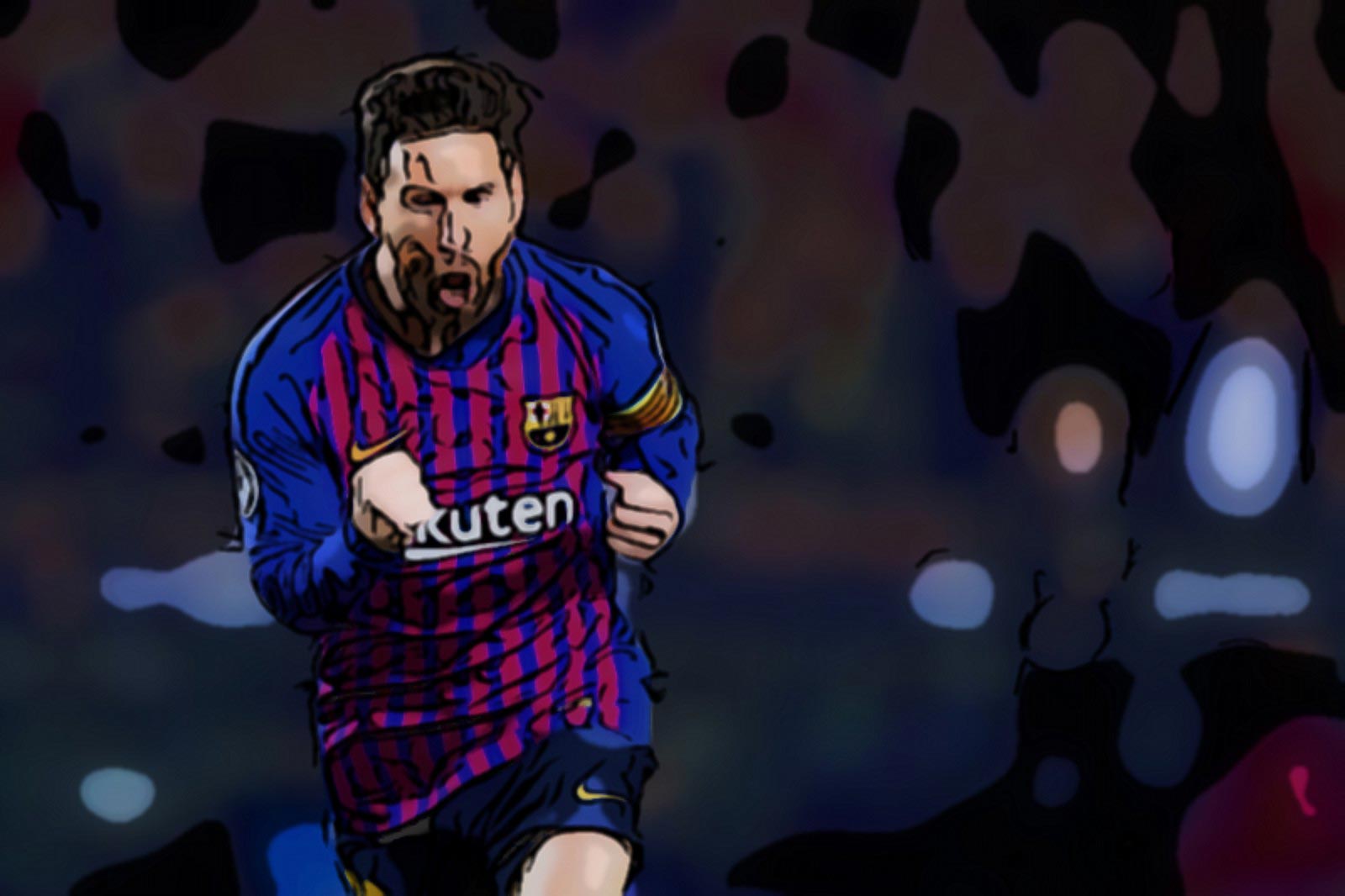 What is the difference between one team spending $10 million on three DPs versus another team spending the same amount more evenly across six DPs? Both teams would still be subject to the same salary cap and essentially be spending the same amount overall.
I propose that MLS should do away with the three max designated player rule and make it unlimited. Rather, they should set a "hard" salary cap on the total amount that's paid out. In other words, teams would still be operating under the current "soft" salary cap while being free to sign as many designated players as they wish, as long as they stayed under a "hard" salary cap. This would allow teams who wish to spend out of pocket the freedom to do so without falling prey to the outrageous spending habits that have befallen European leagues.
I think it's befitting that the man who was responsible for the creation of the designated player rule is the one who is highlighting its current inadequacies. Time will tell whether MLS will wake up soon and realize it's time to accommodate the David Beckham Rule to the new era.
___________
Have any comments or questions? Send us an email with guaranteed anonymity to be featured in our next 'Anonymous Mailbag.'