Adidas looks to provide an immersive experience for the modern-day footballer with the launch of their Red Limit collection. Highlighted by the new Ace 17+ PURECONTROL, this is the first time they have gone from the stadium to the street in one collection. This stadium-to-street concept covers all playing scenarios including professional full-field to urban street ball and everything in between.
Represented as the flagship silhouette, the ACE 17+ PURECONTROL features a blend of the traditional and new. The biggest innovation brings the brand's popular Boost technology to a football cleat for the first time. The Boost cushioning can be found in both the outsole Sprintframe and inner sock liner, resulting in a springy cushion that provides comfort and good energy return.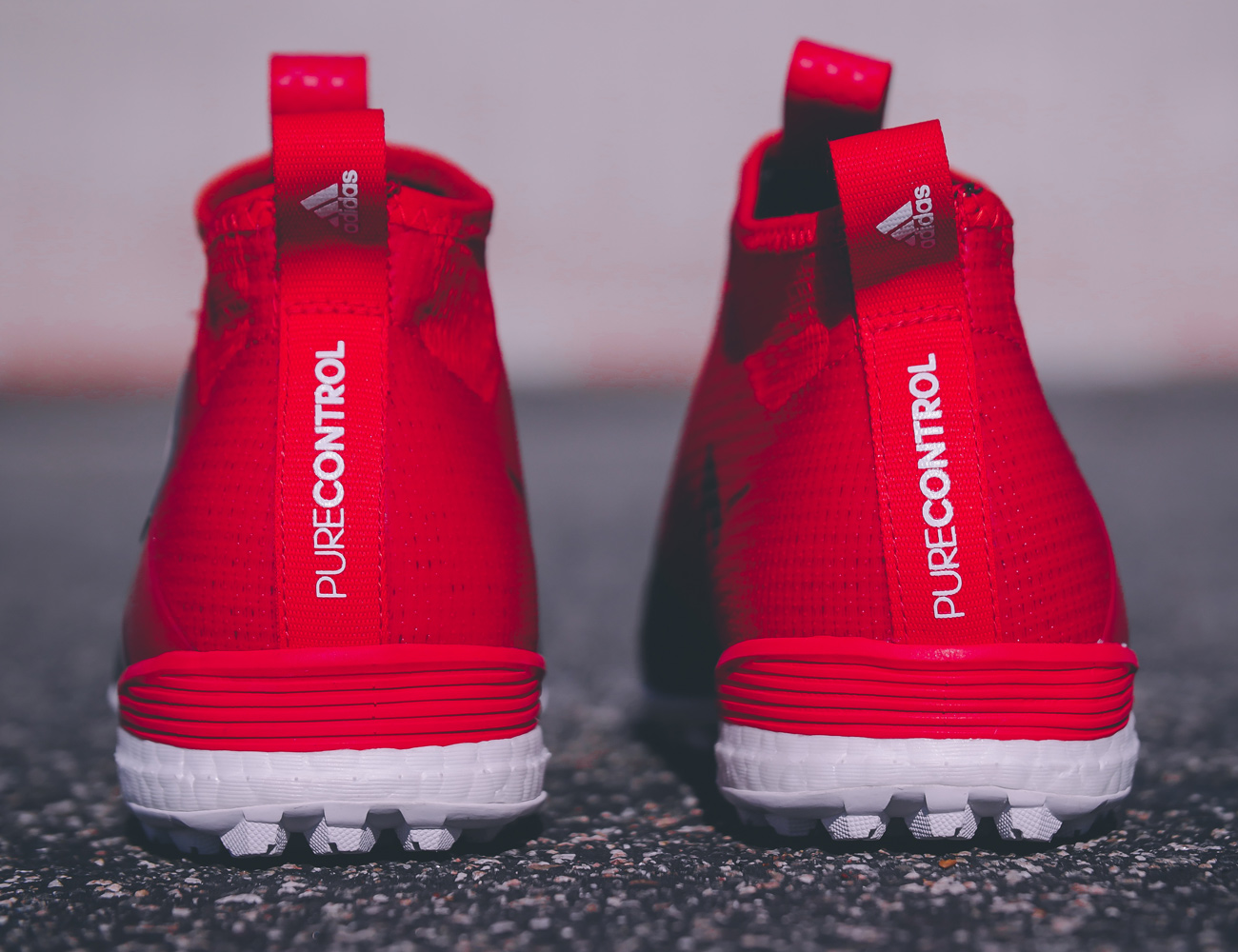 The upper is a one-piece, knitted outer shell with no seams and an ultra-thin Non Stop Grip film with a black and red colorway evoking the Predator design. The red area of the boot retains its primeknit construction but the compression fit tongue is now composed of a synthetic leather. The black toe box features a 3-D knitted dot structure for more grip, control, and friction on the ball.
This collection also features a Cage version for those venturing onto turf. Unlike the on-pitch boot, Boost technology is found in the heel only where comfort, stability, and energy return matters most on harder surfaces. The indoor court version features a similar design and construction with an outsole tailored specifically for flatter surfaces.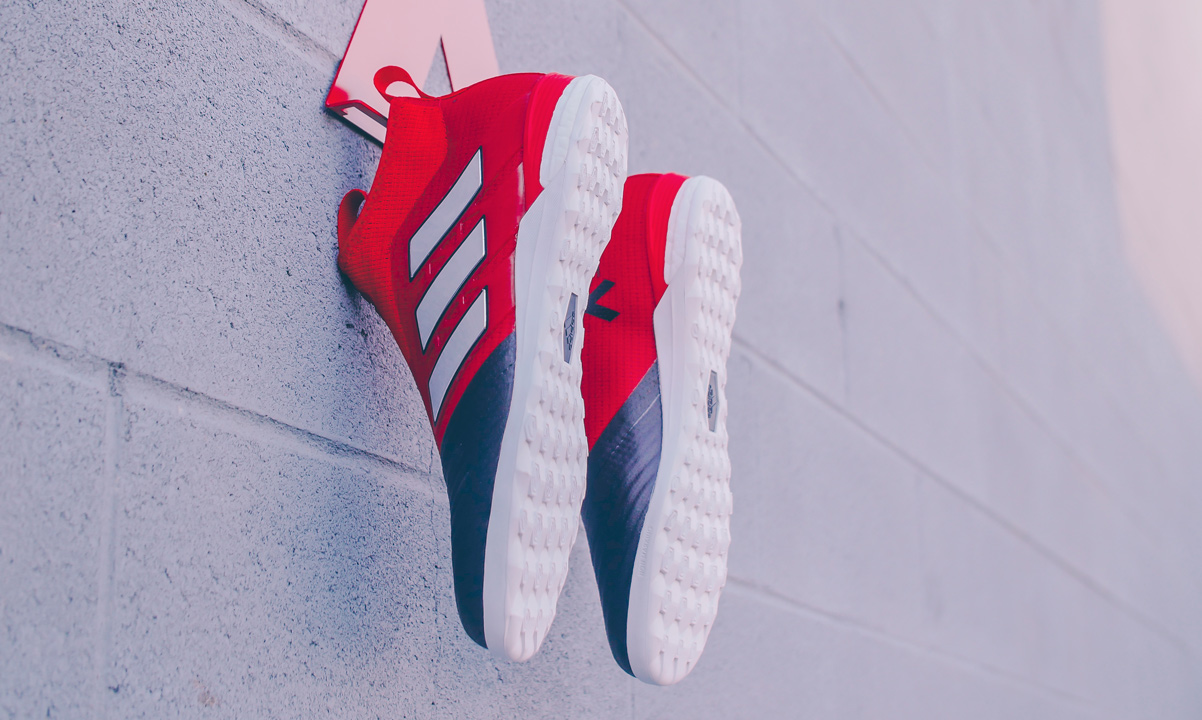 Rounding out the full spectrum of surfaces is the Street version. The street shoe stands apart with an all-black colorway, and a full-length Boost midsole is optimized for comfort when playing on urban terrain. This design also resonates into a more street lifestyle look.
The Red Limit collection reflects Adidas' hunger to innovate while addressing the needs of multi-dimensional footballers around the world. While it may be a large undertaking to keep up with the demands of an ever-shifting landscape, the stadium-to-the-street approach may just be Adidas' game-changing strategy.