A wonderkind-turned-transfer-flop has now returned to his top tier form. This is Antoine Griezmann's slight return.
Redemption stories are one of the many beauties of sport. Whether it's a team or a singular athlete, seeing someone recover from what can be considered rock bottom is motivational. In football, one player has been on a triumphant revenge tour in 2023 — Antoine Griezmann.
The Rise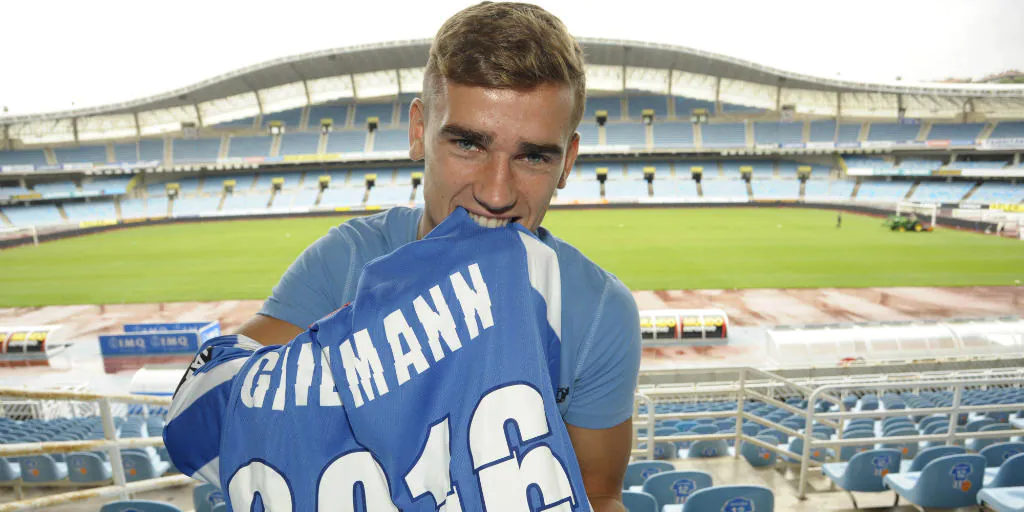 Griezmann arrived on the scene when he was at Real Sociedad at the turn of the decade in 2010. However, his ascension into top discussions did not come until his move to Atletico Madrid. Griezmann signed for the then-reigning champions of Spain in the summer of 2014 and had a successful debut season, bagging 22 goals and being selected in the team of the year alongside Cristiano Ronaldo and Lionel Messi at the forward position.
That was just the beginning, as Griezmann followed that campaign with the best season of his career where he led Atletico to the Champions League final. In that UCL campaign, Griezmann would score crucial goals against Bayern and Barcelona. Griezmann would also be the best player and highest scorer at the 2016 EUROs, which saw France lose in the final to Portugal. Griezmann would finish third in the 2016 Ballon d'Or behind Ronaldo and Messi.
2017 almost saw Griezmann move to Manchester United after a trophy-less season at Atletico, but an impending transfer ban for them saw him dedicate his loyalty to the football club and negotiated a contract to increase his release clause.
2018 was Griezmann's biggest year when it came to team accomplishments as he was crucial to France's World Cup win and led Atletico Madrid to a Europa League trophy. Griezmann was also once again a major talking point in the summer window as he was heavily linked with Barcelona, but he insisted on staying at Atletico Madrid.
The Downfall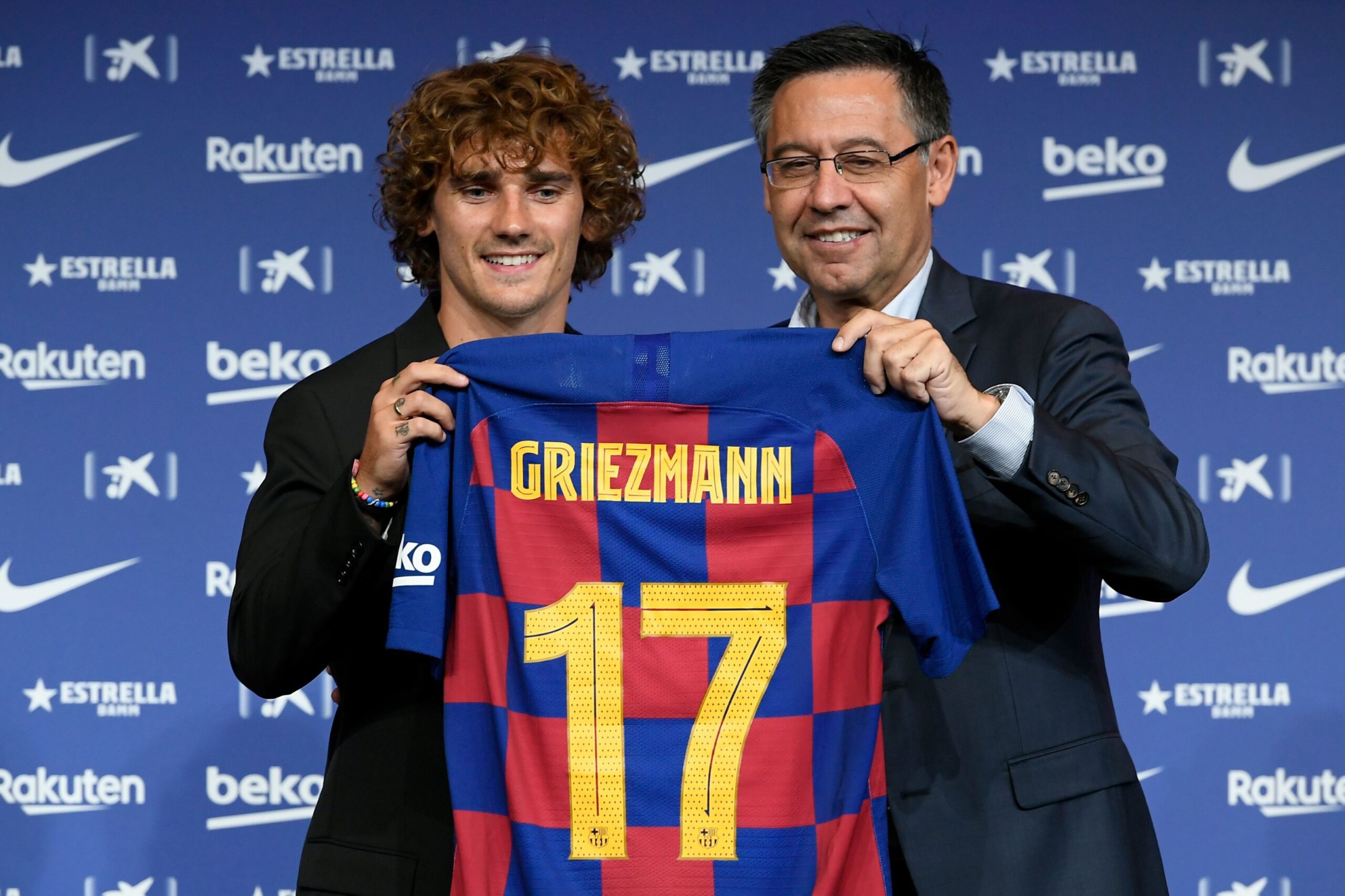 Following the influx of cash that came with the world-record Neymar transfer, Barcelona splurged all the money in the world to replace him. It started with Ousmane Dembele, and then Philippe Coutinho, and in the summer of 2019, they signed Griezmann. That was the beginning of a downturn in the promising Frenchman's career.
It was a rough start for Griezman in Catalonia as his style of play did not fit the role of his new club. Barcelona wanted him to be more of a dribbling forward as opposed to someone that connects the play and moves around. The freedom he had under Diego Simeone at Atletico was no more. That freedom went to Messi.
His relationship with the fans was rocky as well, as he had rejected the chance to join Barcelona the year before. When clubs like Real Madrid and Barcelona come calling, no is a very rare answer. The fans felt insulted that he said no to them once, which led to that relationship being mixed from the beginning.
Griezmann had issues with his position with Barcelona, and the clash with his club reached a breaking point after he played a match with the French national team in his previous role.
"The coach (Didier Deschamps) knows where to put me, so I take advantage of the situation, of this position and the confidence of the coach and teammates," Griezmann said after the match.
Griezmann had a successful second half of the campaign where he stepped up when Barcelona needed him. He had several goal contributions and most importantly he performed well away from home, something Barcelona players not named Messi struggled with in the last few years. The one thing Barcelona fans should never question was Griezmann's effort at the club, as he worked his socks off to give the club what it needed.
At the end of the day, Griezmann's time at Barcelona for most would be considered a flop based on his price tag and lack of success. The club did not win the league title in either season, and it's a trophy that has eluded Griezmann to this day. He was able to get his stats, and the second half spell of his second season at the club will shine a brighter light on him, but the public opinion on Griezmann had certainly declined.
The Return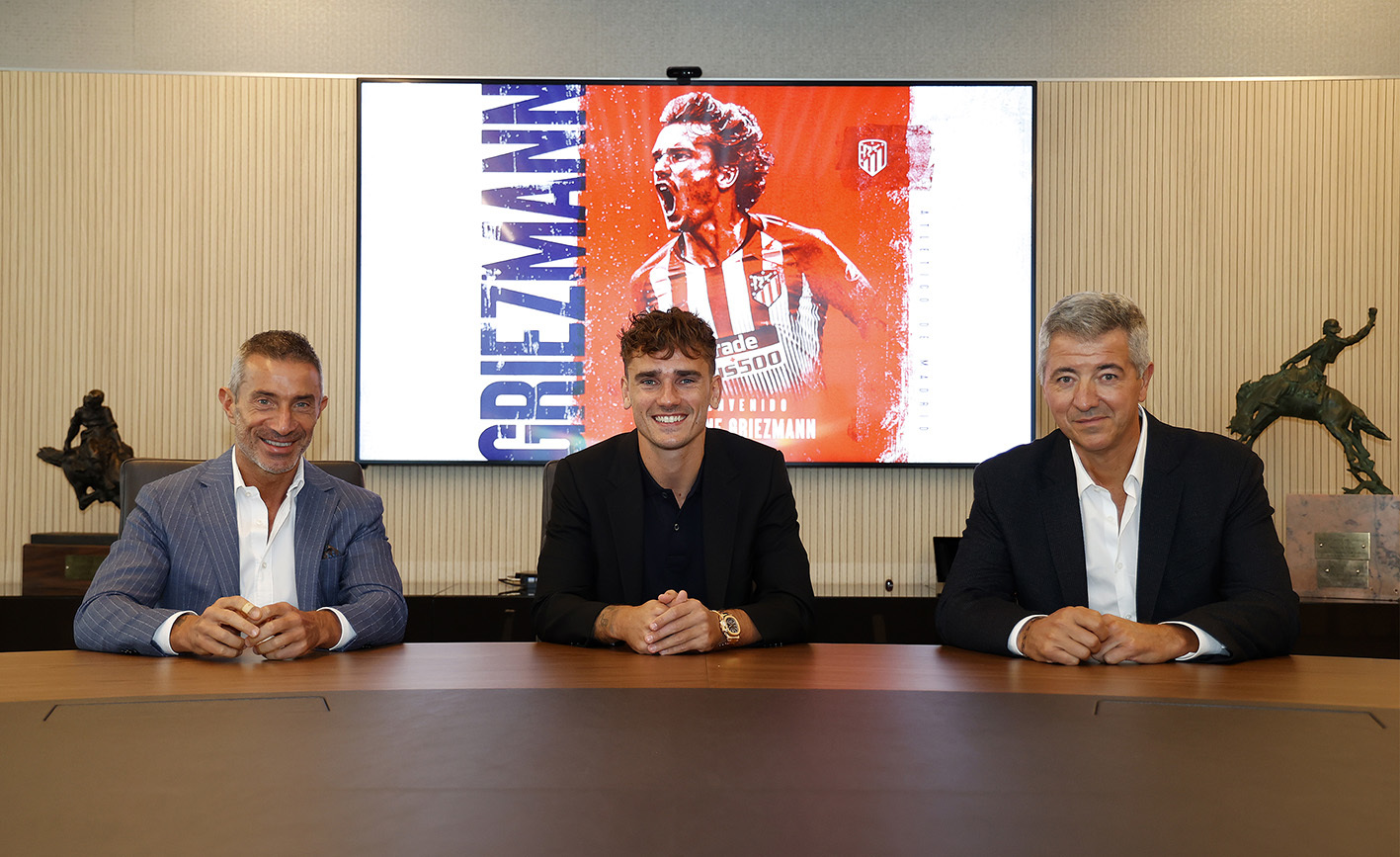 Griezmann's time at Barcelona would last two years, as the club entered a financial crisis in a failed attempt to try and keep Messi. Sacrifices would need to be made, and Griezmann's hefty contract would need to be offloaded. Who was there to pick him up? None other than the club where he made his name, Atletico Madrid.
Griezmann's return was not the homecoming he envisioned at first, however, as he struggled to adapt to his former club that had found success without him. He once again joined Atletico Madrid after they won the league title, but this time he did not hit the ground running. Injuries and illness were a factor as Griezmann missed 15 games, and it was reflected in the performances on the pitch. The goals and assists were not coming, and he struggled to link up with Joao Felix, who Atletico had signed to replace him.
The Redemption
After the trials and tribulation Griezmann faced between 2019 to late 2022, his redemption would soon arrive, and it happened to be on the biggest stage imaginable.
Messi and Kylian Mbappe took all the player headlines at the 2022 World Cup in Qatar. However, after those two, it was hard to name a more consistent player at the tournament than Griezmann. In a new role that saw him play deeper in midfield having to connect the play with Paul Pogba out, Griezmann thrived and was crucial in the way the French played. He didn't score, but had three assists and created 22 chances in the seven games he played.
The World Cup was the catapult Griezmann needed to show the world how truly good he was, and when he got back to Madrid he continued where he left off in Qatar. With Felix leaving for Chelsea on loan, it was evident Simeone was giving the keys to the attack back to the same player that led it between 2014-2018.
And just like he did in those campaigns, he delivered once again with 15 goals and 16 assists in the 2022-23 campaign. Atletico would only lose three games in the league after the World Cup, and two of the three came to eventual league winners, Barcelona. His redemption had not just been about his play, but it was also redeeming himself in front of Atleti fans.
Griezmann's linkup with either Alvaro Morata or Memphis Depay was instrumental to that run of form that Atletico had. He once again had the freedom to be at his best and help his team perform at its best. Huge credit needs to be given to Simeone, who knows how to get the best out of Griezmann and let him enjoy his football again.
What's Next
Griezmann's supreme form has carried into this current season, as the Frenchman has seven goals in 10 league games, and two more in three Champions League matches. Atletico are currently third in La Liga, but are only three points behind Real Madrid and Girona, who have one extra game played.
A league title has eluded Griezmann for nearly a decade, and a EUROs championship this summer after the heartbreak in 2016 would be the storybook way to capture his redemption story. After all, every redemption story needs a happy ending.
When looking at who the best players of this generation have been outside the obvious top two, Griezmann is rarely or never mentioned. Were he to win major honors once again this season, the narrative might finally change.