Recently announcing the proposed return of Peter Wilt and NISA Nation, a new league for amateur clubs with a path to the pro ranks — NISA has been busy of late. We give you the rundown of the big moves as well as some perspective from Wilt himself and Nebraska Bugeaters chairman Jonathan Collura. 
In a time where many are scaling back, NISA is growing. The league has recently announced two new developments that have the potential to grow its visibility and influence across the country.
First, it revealed that it had formally received an expansion application from a group in Chicago. Many (including myself) were surprised to hear this news, but our disbelief wasn't directed towards the league growing despite the ongoing pandemic. Instead, it was at the name behind the application.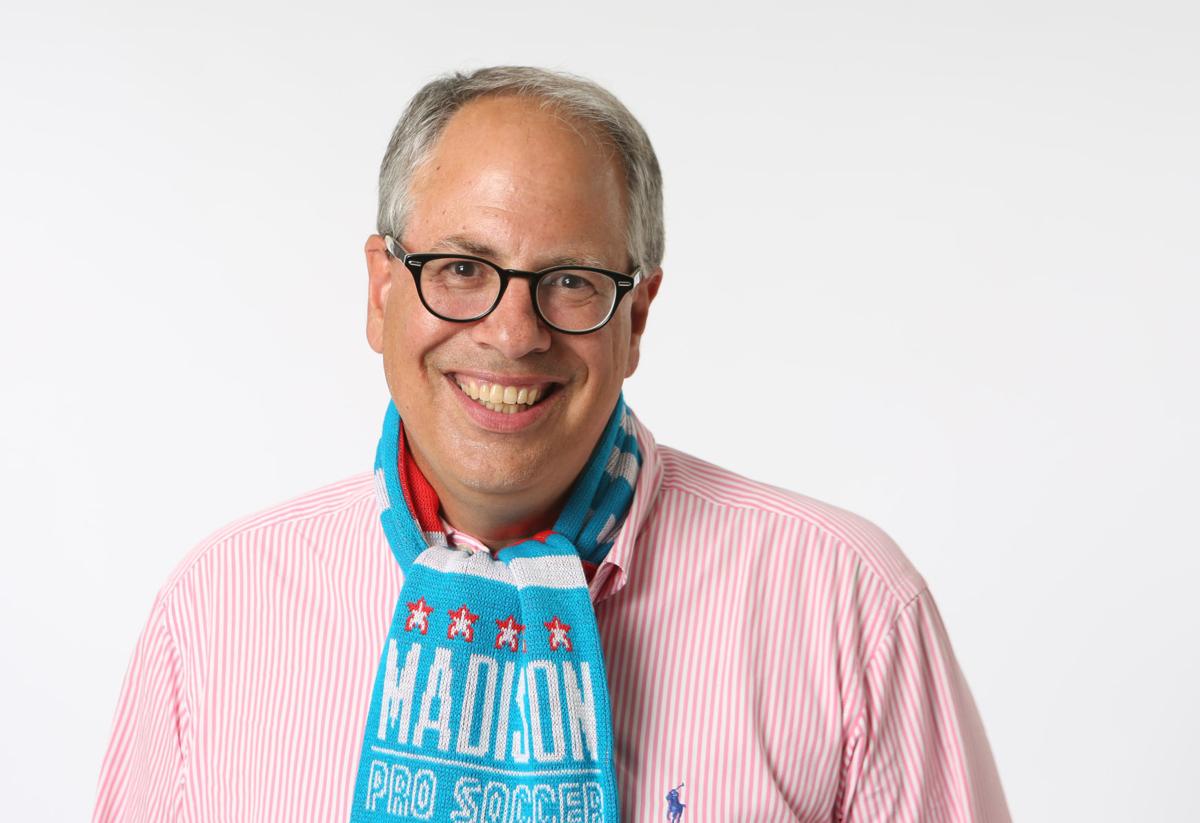 With six clubs already founded with his help, Peter Wilt is an icon in American soccer. He's helped create three clubs in Chicago alone — the Fire (MLS), the Red Stars (NWSL), and Riot (MISL) — so at face value it isn't that shocking that he'd want to create a fourth. However, Wilt was one of the creators of NISA, and he left the league in 2018 to help start Forward Madison. His unlikely return is a promising endorsement of the league and, if his stellar track record is any proof, we can expect big things from the potential Chicago NISA franchise.
Despite technically still waiting for the league to review and approve the application, it's a rather safe bet that an approval is imminent, and my conversation with Wilt operated under that assumption. However, no matter how successful he's been in the past, this will be Wilt's biggest challenge yet. NISA is a truly independent league, and not to mention there's the giant COVID-19-shaped asterisk.
Wilt told me that a main focus with his new club is a common one for him — community. Take a look at his previous clubs (we'll excuse the Fire, who are currently a mere husk of the club he started), and this is evident. His most recent ventures, Forward Madison and their USL League Two affiliate Green Bay Voyageurs, have some of the strongest merch and social media in the country — besting even many of the biggest MLS clubs.
This doesn't come from simply good hires. It's about understanding the role a club can play. These clubs have goals off the pitch and they're judged by more than a scoreline. Isn't that what draws us American soccer fans to the sport?
And Wilt is quick to point out that he's not a single mastermind pulling all of the strings.
"I just hired a COO — any success I've had in my career is because of a good number two," he explained.
To be clear, this was the first thing he said after I asked him how it's going with the expansion process. Wilt has left many of the clubs he's helped start within two years, allowing the community to control its growth. It's the belief in this process that is driving NISA's (hopefully) newest club.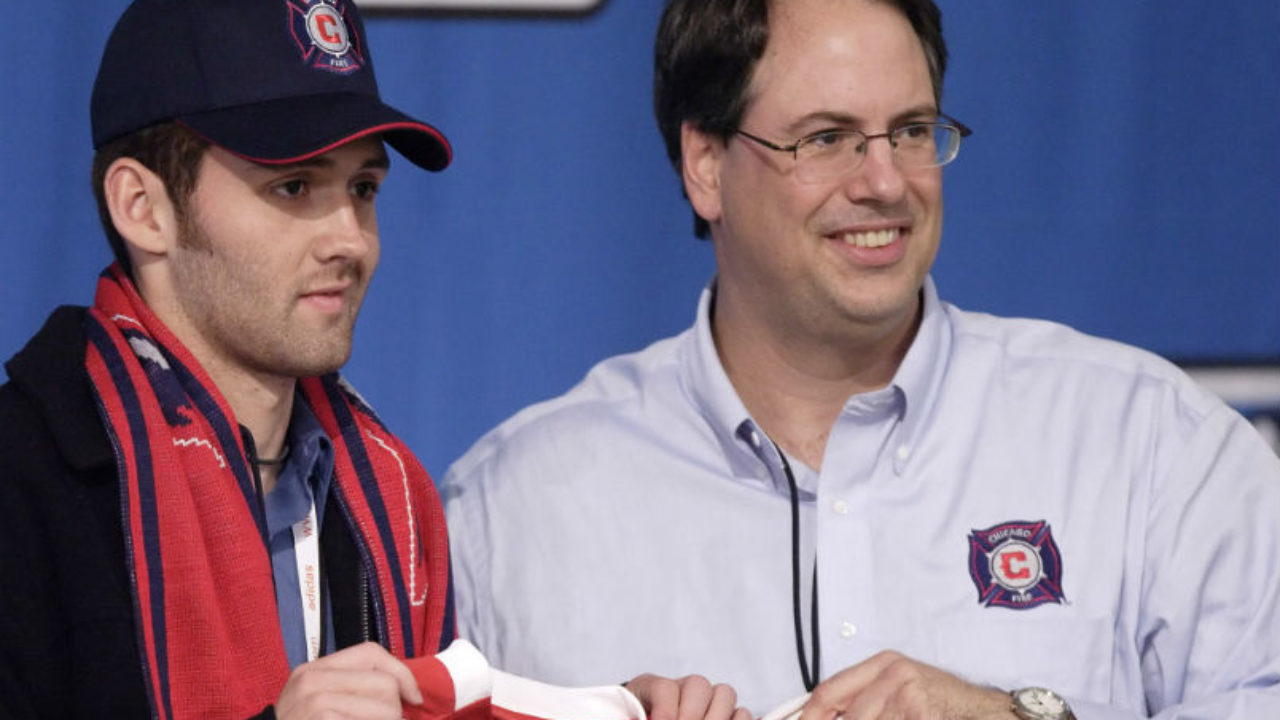 "There are over 6 million people in Chicago, you can say half of them are interested in soccer," Wilt said. "So we're at 3 million, and in a full season without COVID, the Fire get less than 100,000 fans at their games. You're going to then tell me there isn't enough room for another club?"
This goes back to what the club is trying to do. It's not trying to out punch, market or even beat the Fire on the field. Chicago NISA wants to add to the fabric of the city, and if some championships come with it great. But perhaps a bigger win would be if a local kid gets their start with the club and ends up playing for the men's or women's National team, or is able to transfer abroad and play in a European first division.
"Marketplace and timing are much more restrictive than any league or association," Wilt said. "Inclusivity in creation of the team is essential to its success — tribal mentality."
But how does this mentality that both started NISA and is the driving force behind the Chicago club turn into the league we see today — a more or less rotating circuit of eight to 10 teams?
Let's not forget that NISA officially was created in 2017, didn't play games until last year, and already three teams  — Atlanta, Philadelphia, and Stumptown — have stopped. (Although I've been told they aren't dead.) In addition, another two announced franchises — Providence and Connecticut — have yet to come to fruition.
For the record, Stumptown, Providence, and Connecticut are all still listed on the league's website, despite the last two not even having a crest. But how do we get to a point where the existence of the league isn't dependent on one or two new teams joining each off-season?
It's important to note that a USSF sanctioning is two-fold. First, NISA must keep at least eight teams, and owners also need to meet at least $10 million in value. While Soc Takes' Nipun Chopra has insinuated that the latter isn't quite met yet by some clubs, NISA has confirmed that all of its owners meet the $10 million principle owner requirement for a third division league.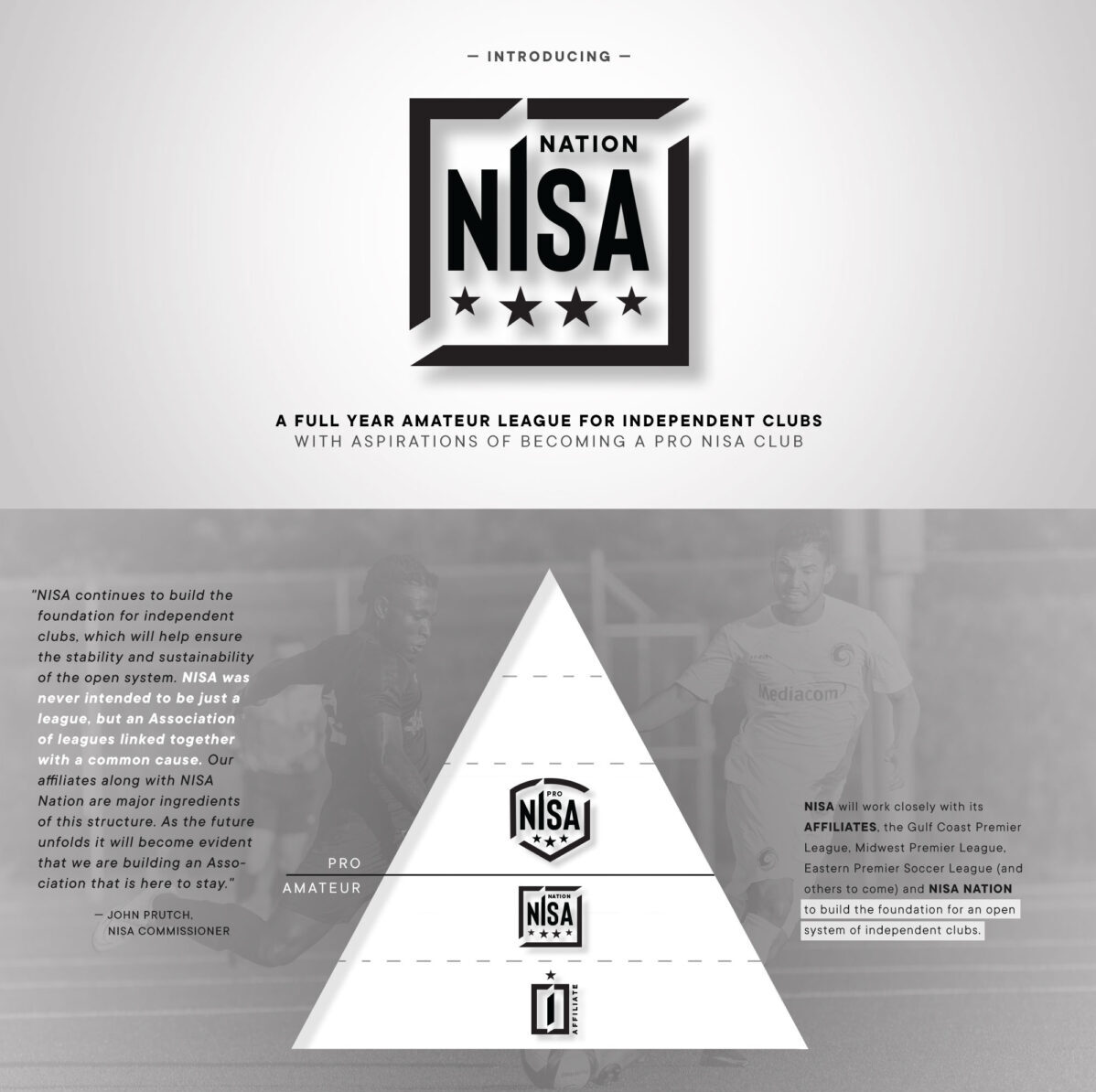 So how do we get more clubs like Chicago NISA to join the league? That brings us to the second exciting announcement — NISA Nation.
When it comes to amateur/semipro leagues in the U.S., we have UPSL and NPSL to go along with regional premier leagues across the country. NISA Nation will now add to the mix, but unlike the other leagues, it offers promotion to NISA's professional ranks.
NISA doesn't have expansion fees making it a legitimate option for clubs that want to take the next step and transition to a fully professional outfit. NISA Nation can be an incubator not only for clubs that want to grow, but also for clubs that want to go pro but are in the same markets as USL and MLS.
There are a handful of high-profile amateur clubs that NISA Nation would love to entice with the potential of going pro. The Nebraska Bugeaters, who have a solid following (along with some strong kits and a Cooligans sponsorship), would surely be a coveted target for NISA Nation.
The club has yet to find a league with the right fit, starting out in UPSL then shifting to an exhibition-only season in 2019. Even if the Bugeaters wanted to go pro via USL, they couldn't, as Union Omaha of League One already occupies the territory.
However, that doesn't mean the team is going to just waltz into NISA Nation.
"We have had a lot of challenges finding a league that we think will be a good fit," said Jonathan Collura, who is the Bugeaters' chairman as well as a director of the Gulf Coast Premier League, one of the affiliate leagues underneath NISA Nation.
Collura, who's been involved within the game since 2014 with multiple clubs in the U.S. and England, is keen on making sure that he focuses on his number one priority, which is player development.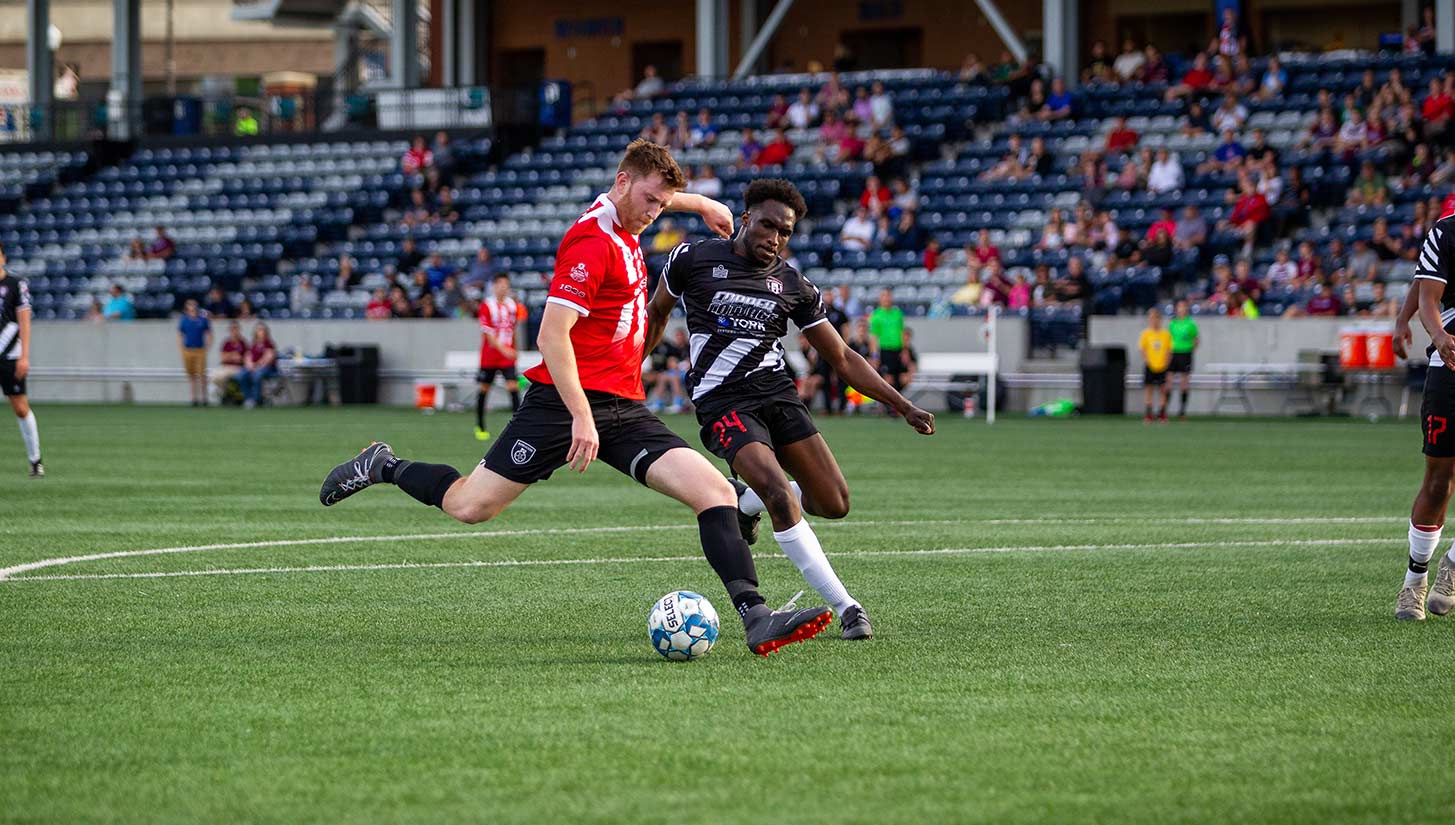 "We have looked at all of the existing options and haven't found anything that makes sense to us," Collura said. "Ideally, we want to play at the most competitive sustainable level. My club focuses on developing talent and we will want that to continue.
"We feel that the 2019 team was absolutely outstanding and could have competed with anyone. A lot of the talent that we have had has gone on to begin careers in the game.  The most notable is Danny Whitehall who is with Kilmarnock in the Scottish Premier league."
In addition to Whitehall, several other Bugeaters have went on to play abroad, and if that is a player's primary goal, the environment that Collura has created with the Bugeaters is an ideal one.
NISA Nation is the beginning of the fabled pyramid — teams will promote up but the biggest change is that they'll be doing it in steps and on their own schedule. What this league can also allow for is academies and second teams for first division clubs. This allows for a clearer path to the environment Wilt is aiming for in Chicago — joining the fabric of the community and developing an organization that also happens to play soccer.
As teams pass through NISA Nation they will have a season or two of looking at young players that want to take the next step themselves. There are affiliate amateur leagues below NISA Nation, and it should be seen as a step up from UPSL and NPSL and even USL League Two. It can become a full season amateur league, something this country needs more so than pro/rel itself. It's not quite that simple however, because a lot of clubs at this level field college players, who have seasons of their own to play back at school. A full-length season could overlap, creating unwanted conflicts.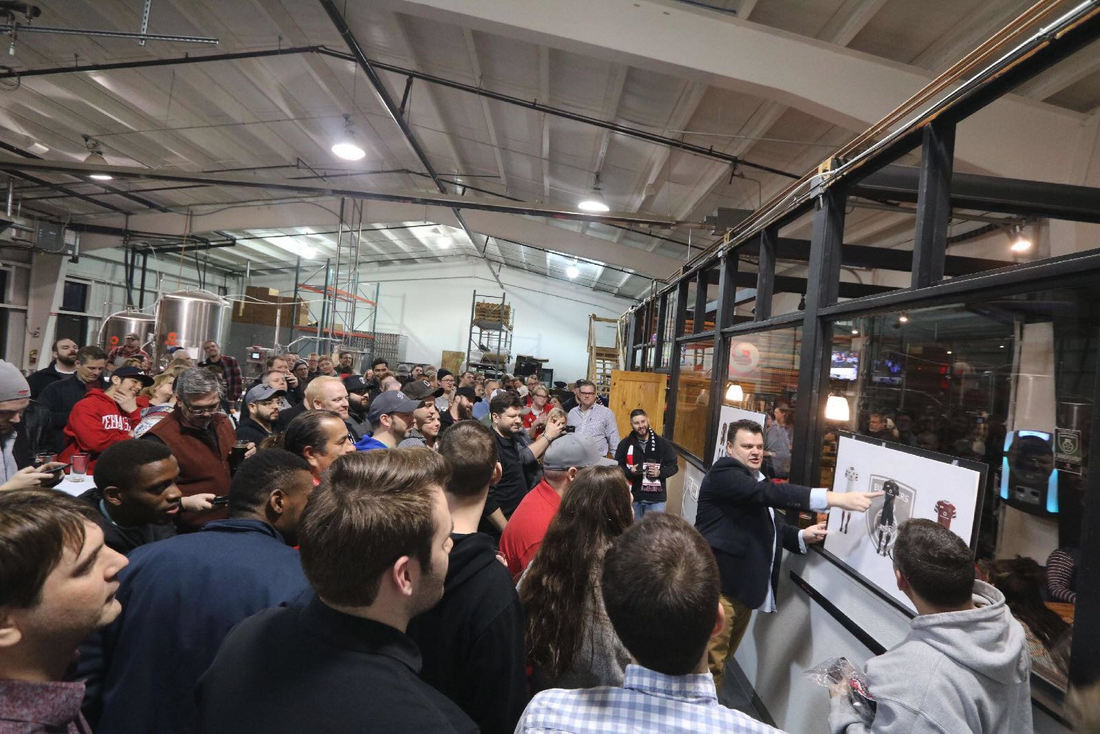 "We will evaluate every option to us going forward including NISA Nation," Collura said. "Given that we have waited so long, I don't think that we will be jumping on anything until we have the confidence that it's the absolute best option to continue the culture that we have built. As I have said in the past, we don't think that an extended season will be a good fit as we focus on collegiate level play."
There are players in the U.S. that are good enough to play in European leagues, but because MLS and USL clubs will only sell for a profit, they get overlooked. NISA Nation can be the breeding ground for every league in the U.S., and a launch pad for players whose dream it is to play abroad.
The timing of the announcement is puzzling however, coming only a few weeks before the deadline to pay dues for USPL and NPSL. Clubs didn't have a lot of time to decide, and with how COVID is going here, 2021 isn't guaranteed to have fans. As an example, both the Bugeaters and the GCPL cancelled their 2020 seasons. I can't see how NISA Nation plays in 2021 and for that matter, can anyone confidently say what NISA's roster of clubs will be next summer when Chicago is hoping to start play?
But this isn't the first time NISA has come out swinging, and last time it did, it absolutely nailed it. The Independent Cup featured pro and amateur teams facing off throughout the country for regional bragging rights earlier this summer. Most recently though, their fall playoff bubble tournament was essentially perfect. The quality of play was high, the games were close, and a team owner even got a straight red. BeIn brought a professional, well produced broadcast that was freely available online.
Even going back to March 2018, when Wilt first left NISA and its entire existence was up in the air, the league said they'd be back and they were. And now, even Wilt himself is back. This isn't the league he and Jack Cummings first sought to create, but a community-focused club in Chicago and NISA Nation definitely make it a lot closer.
Update: The original version of this article stated that some NISA club owners may not have a combined $10 million valuation as per Nipun Chopra's tweet. NISA has since reached out to confirm that all of their clubs indeed meet the requirement.