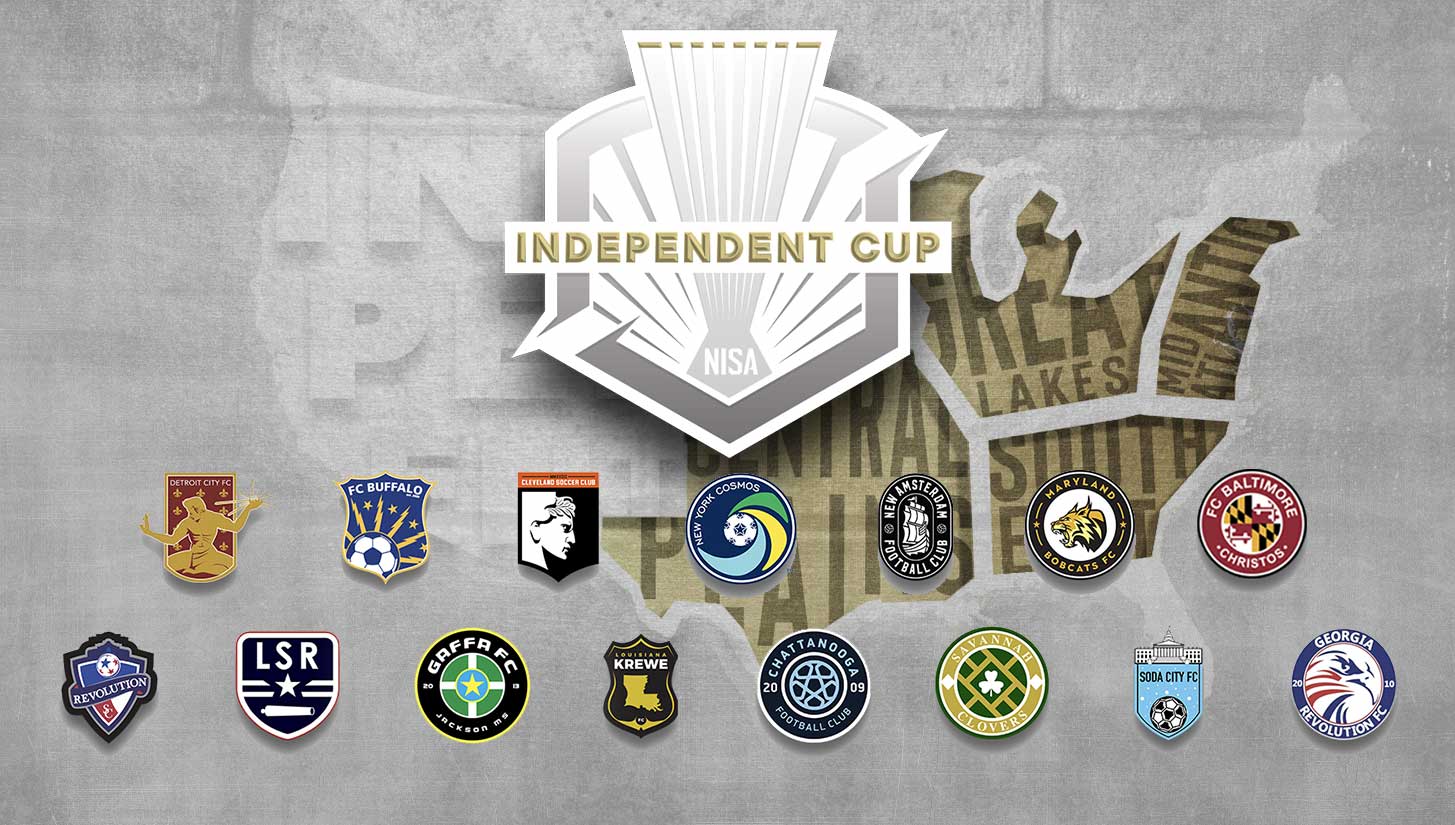 Though it may be similar to the MLS Is Back and NWSL Challenge Cup in the fact that it's a tournament, the NISA Independent Cup is truly one of a kind. From its unique structure to exciting matches, we explore why the Cup is NISA's final stand to save independent soccer in the United States. 
In February, the International Court for Sport Arbitration (CAS) effectively ended any hope of forcing MLS into a promotion/relegation structure. A win for big wig MLS owners, the ruling put a lot of question into the future of independent soccer in the United States.
In short, the CAS ruled that despite so few countries choosing to have closed leagues, FIFA does not have an obligation to require promotion and relegation when the league(s) have already existed within a closed system. Whether or not you agree with that, there isn't another court that will overrule the CAS, so it's what we as American soccer fans have to get used to. Or, more accurately, we should stop hoping for MLS to change.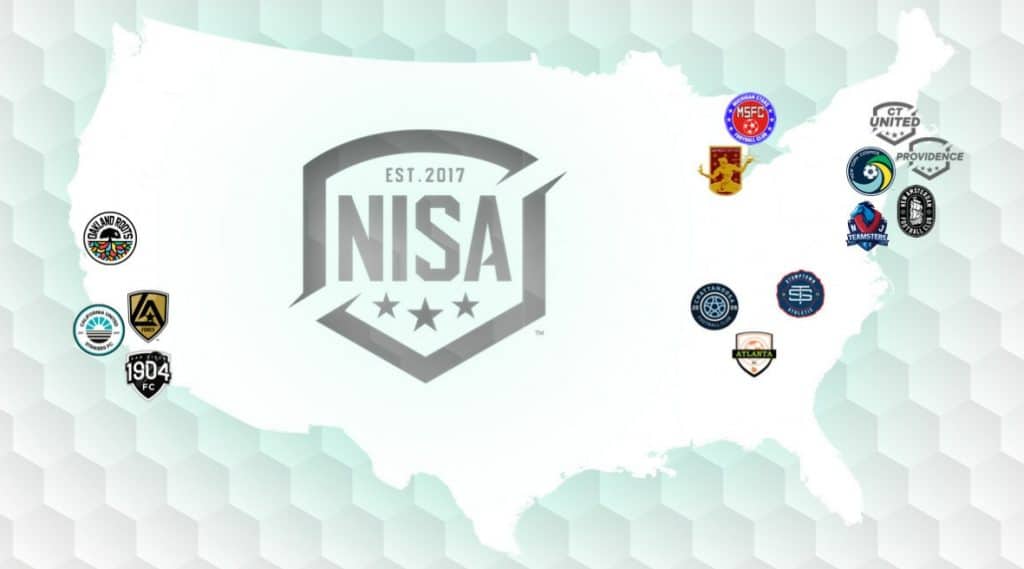 Even before this ruling was official (because let's be honest, the writing was on the wall), the National Independent Soccer Association was moving full steam ahead with its new league, which aimed to bring pro/rel to the U.S. After a successful Founders Cup, its inaugural spring season kicked off, only to be immediately cut off by COVID-19.
Every sports league in the world was stopped, but how does a league come back after being cut off in their first year of play?
Similar to MLS, NISA has gone for a tournament as a way to return to play before fans can take to the stands. Unlike MLS however, NISA isn't doing a "bubble," and in a stroke of genius they have invited amateur and semi-pro teams outside of the league to participate.
Before we get too deep into this, I need to be honest with you — I didn't think NISA would get a tournament together. I thought they would fold. Between clubs dropping out of the league and several changes within its front office, NISA has seen its fair share of instability in a relatively short amount of time, and the spring season cancellation looked to be the final straw.
But I have to hand it to NISA, the Independent Cup is a great concept, the broadcast productions have been very strong, and the quality on the field doesn't disappoint.
The Setup

The Independent Cup has 15 participants divided into four groups (one group of three, three groups of four). Each group is divided geographically between the Central Plains, Great Lakes, Mid-Atlantic, and the Southeast.
Here's where it gets a little different — each group is its own autonomous tournament. The Great Lakes and Mid-Atlantic groups are a round robin format, with the winner determined by points, and the Central Plains and Southeast are a more traditional tournament, with a championship game as its climax.
There is no play between the groups or even an overall champion — it's all regional.
This isn't risk free, however. Each state is is approaching COVID-19 differently, meaning a team (or group) could lose its ability to host games regardless if fans are allowed or not. The Mid-Atlantic group is currently having to deal with exactly that. Maryland as a state has effectively shut down all public facilities, and Maryland Bobcats FC were supposed to host the group's games.
According to a Bobcats news release, NISA is currently considering alternative locations, and a decision is set to be made this week.
Maryland Bobcats FC x @NISALeague

Knowing where we came from helps shape where we're going. 10+ years ago we set out to do what was right, give people chances they wouldn't otherwise get, & support our community as much as we can through soccer.

This is the next step.#ForAll pic.twitter.com/8Ot1Ivarcv

— Maryland Bobcats FC (@MDBobcatsFC) July 27, 2020
The news isn't all bad for the Bobcats, however. Earlier today, the club announced they'd be joining NISA after an undefeated season in NPSL last year. This is big news for the league, which surely will look to be expanding (more on that later).
While NISA is hosting the tournament, only five of the 15 teams are from the league (Detroit City FC, New Amsterdam FC, New York Cosmos, Chatanooga FC, and now Maryland Bobcats FC). The other 10 clubs hail from UPSL (Soda City FC, Savannah Clovers, Lone Star Republic, Mansfield Revolution SC), NPSL (Cleveland SC, FC Buffalo, FC Baltimore Christos), Gulf Coast Premier League (Gaffa FC, Louisiana Krewe FC), and the Atlanta District Amateur Soccer League (Georgia Revolution).
Notably absent from the tournament are the four California-based NISA teams, as well as Stumptown Athletic, which has been one of the more active and involved clubs in the entire league.
However, there is a global pandemic that has put us in the current situation, and not participating shouldn't be seen a negative or bad sign. When you embrace the restrictions put in front of you, the end result will be better than what you thought was possible.
NISA is embracing the situation — they don't have owners that can fund a bubble or viewership to get to help from networks that are starved for live entertainment. A regional tournament in places that make it easy to organize and execute is the correct approach. The upside doesn't just save the league, it also saves an entire approach to professional soccer.
What's At Stake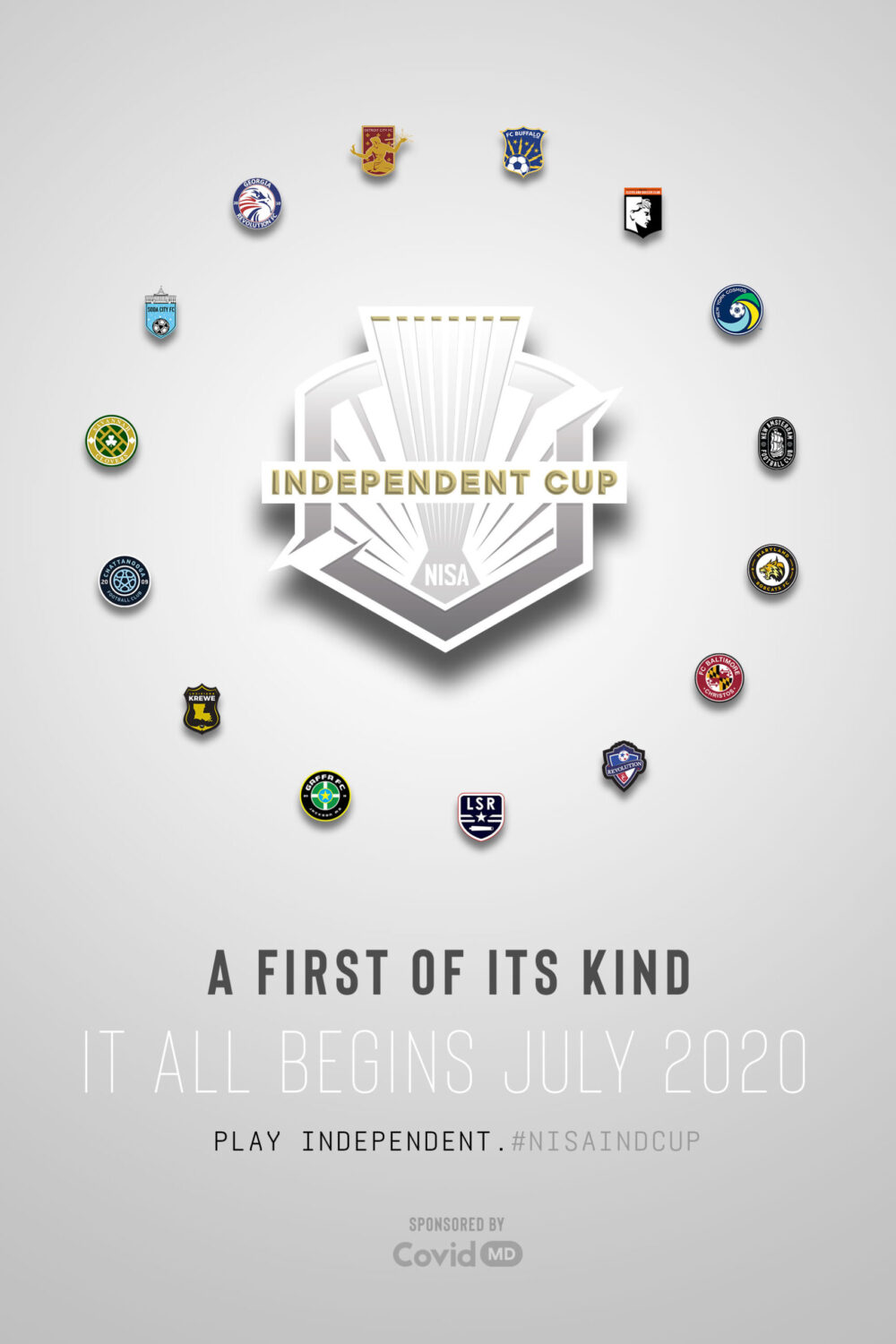 Despite its infancy, NISA represents more than just another pro soccer league. Because the chances of a new league forming in a post-COVID world that already includes MLS and three USL divisions are slim to none, this could be the last true chance for independent soccer in the U.S. Even if USL does incorporate pro/rel, it'll still be limited to clubs within those divisions.
But why is having independent soccer important when MLS seems to have finally built a solid foundation and the USL has completely remade itself in the past three years? We could list the pros and cons of the closed system that currently exists, but I want to look bigger picture. Without independent soccer there is no one that can hold MLS (or USL for that matter) accountable. Let's take a look at the teams who are already in NISA for example.
You have Chattanooga FC, a club that's entirely fan-owned, Detroit City FC, whose fans funded their stadium and got paid back years ahead of schedule, New York Cosmos, which has arguably the richest history in American soccer, and the Oakland Roots, whose impressive setup and start has showcased what's possible when a club seamlessly involves its community's culture. And that's just four.
These approaches and ideas would never get a chance in a closed system, and they are pushing the limits to what is both possible and profitable. In a league where selling one player for a couple million dollars can fund a year or more of a club's operations, the amount of successes needed are quite low. Also, what if this league is hugely successful? The U.S. Open Cup would become a premier tournament — four divisions of professional soccer plus amateur teams would make it truly world class. There are no serious downsides to a successful independent soccer league — this is not NASL 2.0. Rooting for NISA is certainly not rooting against MLS and USL.
The Payoff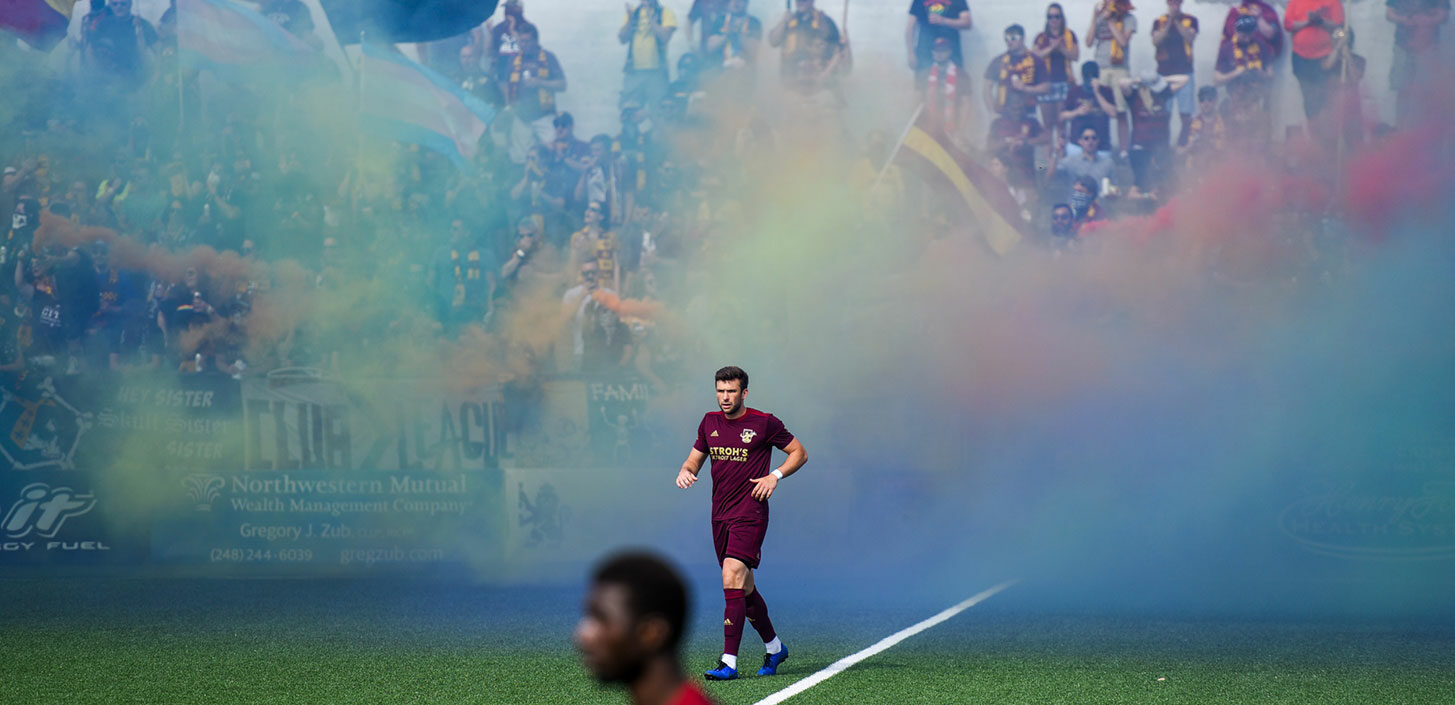 Keeping it regional makes the tournament possible, but for a league that is aggressively looking for expansion, this offers a unique opportunity for the clubs participating as well.
If the Bobcats are an example, we could see more clubs joining NISA after this tournament is up. The league has already had multiple new teams join this year, including but not limited to New Amsterdam FC and New Jersey Teamsters FC.
Many NISA clubs have stepped up from being amateur rather than having started from scratch, and while there are a bevy of challenges that present itself when going pro, it can be done. Ten out of fifteen clubs participating in the Independent Cup are not currently in NISA, and there were rumors of more clubs being invited whose leagues did not allow them to participate.
If NISA can get close to 20 clubs in a nationwide league, their ability to survive goes drastically up. Currently they are at 15 (including the corpse of Atlanta SC), meaning a good amount of the teams involved in the Independent Cup would have to join.
Is that likely? It's hard to imagine a club committing to a new league at this moment in time, but I have no idea how far along conversations were before the Independent Cup. It's entirely possible clubs want to see another successful fall season and next spring, a year from now, is when we see that the number of clubs increase.
So where does the Independence Cup stack up with the current landscape of sports offerings? There are no World Cup veterans trotting out onto the field like in the NWSL and MLS tournaments. Instead, these are young men quite possibly working another job to make sure they have the time to train and suit up. They aren't health care workers on the front line, but they are doing what's in their control and that includes giving the rest of us an escape.
Independent Cup games have been exciting, as teams are playing with an urgency that MLS could take a cue from. Does it look like they've been on a break for four months? Of course, but if you are going to complain about the crispness of a pass or how well a through ball leads a winger during a global pandemic, I don't think you fully understand what sports are about.
I have another confession to make — I didn't think soccer coming back would lift my spirits as much as it has. In all honesty the NISA approach is a little easier to swallow than the MLS bubble when considering the strain pro sports is putting on testing resources in one of the hardest hit places in the world.
I live by myself and wasn't too far out of a breakup when COVID came along, and rooting for a group of people running around and kicking a ball is exactly the break I've needed. It's not only nostalgic of the "normal" we refer to, but having something new to add to my schedule has given me something to look forward to. This tournament isn't a last ditch effort, it's thought out with the future in mind while celebrating what makes this league unique — independence. Whether or not the Independent Cup saves NISA is to be determined, but until then we can tune in and support because right now it's for more than just what's happening on the field.
Check out the NISA Independent Cup website for schedule updates. All Independent Cup matches can be watched via the MyCujoo app for free.