A homegrown star that was with the club since he was a child, Mason Mount's move from Chelsea to rival Manchester United may have shocked many. But it is another reminder that the game as we know it has vastly changed. 
The trappings of modern football make it difficult to get truly attached to a number of elements of the game, especially the players themselves.
Football marketing to worldwide audiences has become reliant on the superstardom of individual players forging digital connections with fans through social media, behind-the-scenes content, and other club-approved endeavors.
In that oversaturated space, it is increasingly rare for those connections, however well curated, to appear genuine. No amount of fine-tuning or airbrushing can safely project bona fide authenticity. Football fans, particularly match-going, season ticket-holding, dyed in the wool football fans, are too savvy. The great irony of this period of modern football is that those voices — too swiftly overlooked — are often the best arbiters of truth for their club. Which makes the Mason Mount transfer a difficult pill to swallow.
That famous video of a young Mount, seemingly revealing the secret behind Cristiano Ronaldo's knuckleball freekick before blasting one into the top corner, was supposed to be a heartfelt demonstration of his journey with the club. But it becomes difficult to square the sincerity of that video, particularly its repurposing as a way of demonstrating a long-standing affection for the club, with Mount's banal leaving announcement.
Read with all the charisma of a reality TV star, reportedly several weeks before its actual release, Mount's valedictory sermon was instantly forgettable. The decision to announce his departure in this manner, rather than the usual Instagram caption template, was supposed to convey his sadness that he was leaving the club he'd called home for 18 years. But the only thing it conveyed was the sense that Mount's image curation is more important than showing empathy and understanding to a loyal fanbase.
View this post on Instagram

That the issue of his image rights became, according to reports, a sticking point in the renegotiation of his Chelsea contract back at the beginning of the year, knocking down the first domino which led to his leaving the club, appears more significant than perhaps we first thought.
That said, it is clear that we expect too much of footballers. Their demands are ever expanding, and in-game performance is only the beginning of their responsibilities. Whether we should judge players for seeking out exorbitant sign-on bonuses and wages as a first priority over sporting achievement or on-pitch legacy is perhaps a debate for another day. After all, these decisions aren't taken alone, they're taken by committee.
Players are like politicians, surrounded by management teams, agents, publicists, business analysts, and a wide ecosystem of people pulling them in different directions. Their individuality is very much an illusion. How much of Mount's transfer was dictated by these people? How much of any transfer for that matter?
And in football matters, Chelsea are not without fault in this situation. A perilously handled transfer policy over the last five or six years, exacerbated by the new owners, has led to something of an identity crisis at the club. Any time a first team academy graduate, not to mention one heralded in some corners as a future captain, is allowed to leave to a rival, can only be viewed as a catastrophic failure on the part of the club.
Mount should not have fallen victim to the great Chelsea firesale, brought about through the incompetence and recklessness of a scatter-gun transfer policy. It wasn't supposed to end like this.
Now, for the big reveal. I am a Chelsea supporter. Mount's decision to leave the club, not least to go to a domestic rival, was initially a dagger to the heart. He represented a progressive change from the big spending years that preceded him — the most prominent, if not the finest (hello, Reece James), of a crop of talent from perhaps the best academy in the world.
Finally, the outstanding work of Neil Bath and his colleagues in fostering a generation of genuine first-team prospects had been endowed with the attention it deserved. It was something to which fans could attach a sense of identity, of belonging. It was the feeling that: "This is Chelsea now, we're the club with the amazing academy." And Mount embodied that better than anyone.
On some level, his divisiveness among neutrals, particularly in relation to his regular starts for the England national team, were a badge of honor as a fan. Seeing him play regularly for England, knowing that other fans thought him to be out of his depth or blocking the path of another talented player, only sought to tap into the most tribal aspects of football fandom within me.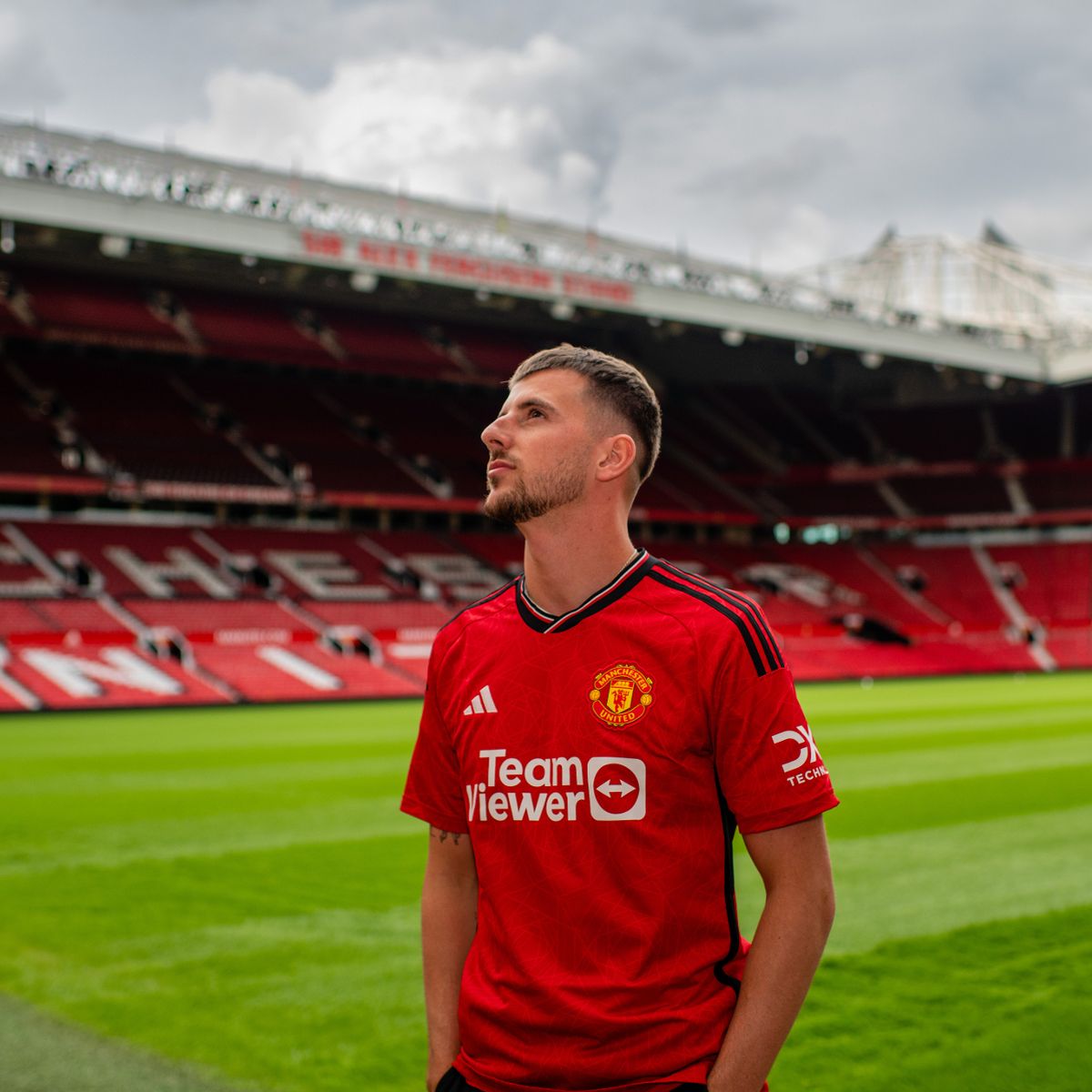 But Mount is a Manchester United player. Times have changed. I'll no longer look to Mount and what he represented in search of that sense of identity. It will be another player. Perhaps James or Enzo Fernandez. Just as life goes on, so too does football. And just as "business is business" becomes an ever present reality of how footballers choose to play out their careers, the football fan must do the same.
So, if there's a player currently tugging at the heart strings for your club, perhaps a stellar academy graduate or a frequent kisser of the badge, the age-old rule for navigating a healthy relationship applies nicely: Don't get too attached, and you won't get hurt.