Three rounds are in the bag and the latest edition of the U.S. Open Cup has not disappointed. With MLS clubs joining in the most recent round, we saw how all the different corners of the U.S. pyramid rhombus stacked up against each other. We take a look back at the previous round, while previewing what's to come in the U.S. Open Cup fourth round. 
Cupset City: A Brief Recap of the Third Round
Before we get too far, we should clear a few things up.
While MLS teams typically play their B-squads in this tournament, these players are still getting paid more than every other league in the U.S., and they have access to facilities and analytics that players on other teams don't get. MLS teams should win these games, and there is no excuse — a Cupset is a Cupset.
The biggest Cupsets in regard to league difference were the two USL League One (third divison) away victories over MLS foes. The Northern Colorado Hailstorm beat Real Salt Lake at Rio Tinto in regular time 1-0, While Union Omaha scored in the 122nd minute to tie it before ultimately taking down the Chicago Fire in penalties at Soldier Field.
FC Motown were the first team to win prize money in the tournament, despite losing in PKs to Rochester NY FC. Their draw in regular time gave them the title of last remaining amateur side. Led by Dilly Duka (yes, the former MLSer), Motown came back from a 2-0 deficit to force extra time in a game that had two red cards for Rochester NY FC.
Another Cupset that made the headlines for both good and bad reasons was the Detroit City FC and Columbus Crew match. Detroit won at home 2-1 after going down early, and basked in the smokey glory that is Keyworth Stadium. The loud and proud flag bearers of independent soccer in the United States never disappoint, and seeing them succeed in the USL Championship and Open Cup has been fun to watch. However, it has to be said that the post-game article from the Massive Report, the Crew's SBNation blog, was less than distasteful and even offensive at times. Fans from both teams and across the sport rightfully called them out.
The other MLS team that lost was Austin FC away to San Antonio in an exciting game capped off with some fantastic goalkeeper play that included an unreal double save in the 119th minute. The amount of Cupsets is similar to previous years, but there isn't a huge gap in the quality of play from most of these games. After a two-year break from the tournament, hot damn is it nice to have it back.
Next Up: The U.S. Open Cup Fourth Round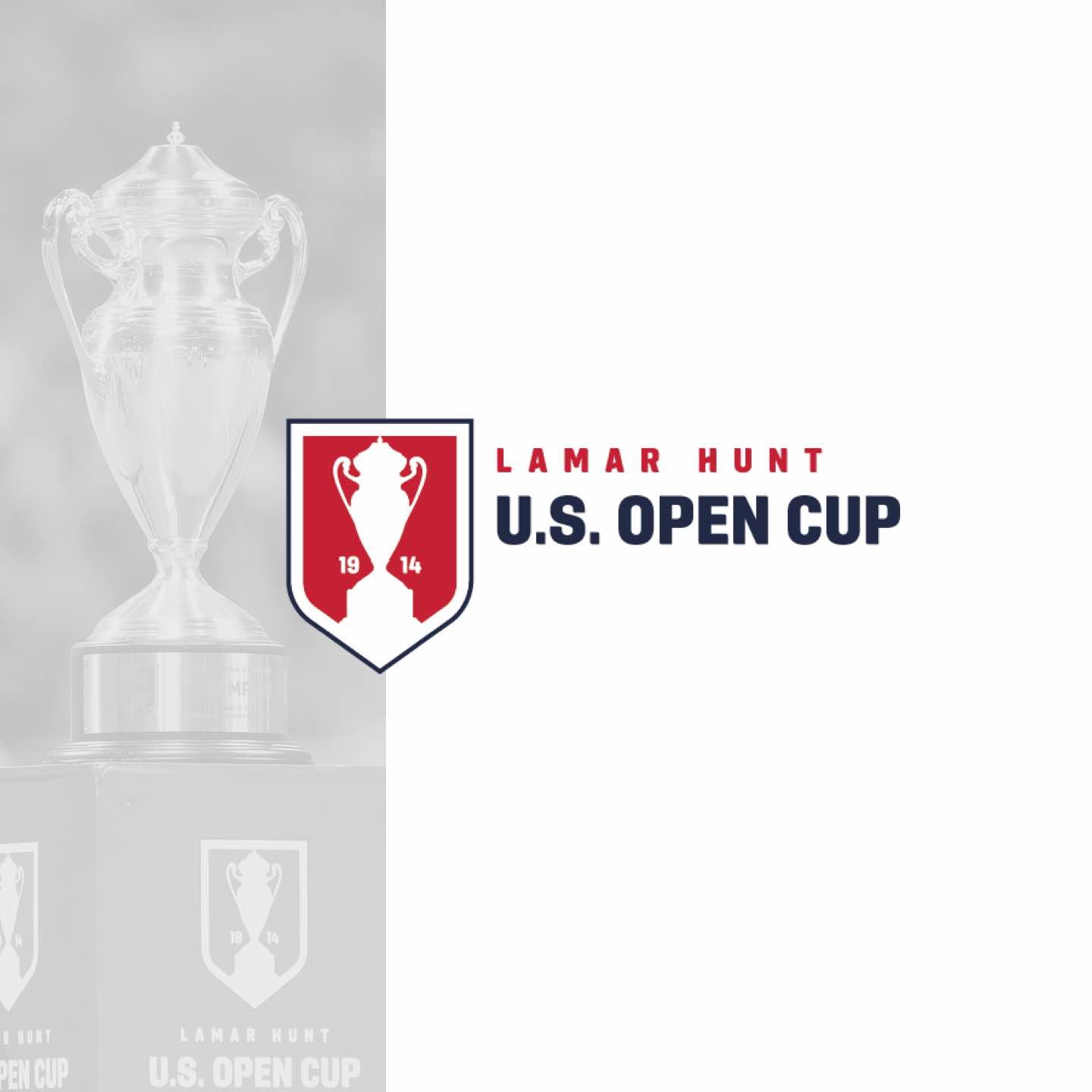 This is it — shit is getting real with the round of 32 and introduction of the last set of MLS clubs. The matchups for this round are actually quite different than that of the previous round, with only five out of 16 intra-league matches (compared to just one in the third round). The cup rules state that teams from the same league can't be matched up only when they enter the same round. With MLS teams entering last round, those that advanced are eligible to draw against MLS teams entering this round.
And that happened, in almost every matchup it could. This brings up the same question that is discussed in the elimination round of CONCACAF Champions League: Is it better to have teams from the same league matched up against each other to guarantee a team from that league goes through, or is better to have more intra-league matchups to see how they stack up against each other? Much like a Cupset is a Cupset, a win is a win and the great tournament runs are made by hot teams.
I'd much rather have it like this and get a lower league team that's on a win streak through to the next round compared to risking none. It's cool for two third-division teams to meet in the round of 32 in the U.S. Open Cup. Both teams have played multiple rounds to even get here. But for the five matches that are intra-league, we have some some Cupset potential.
Cupset Watch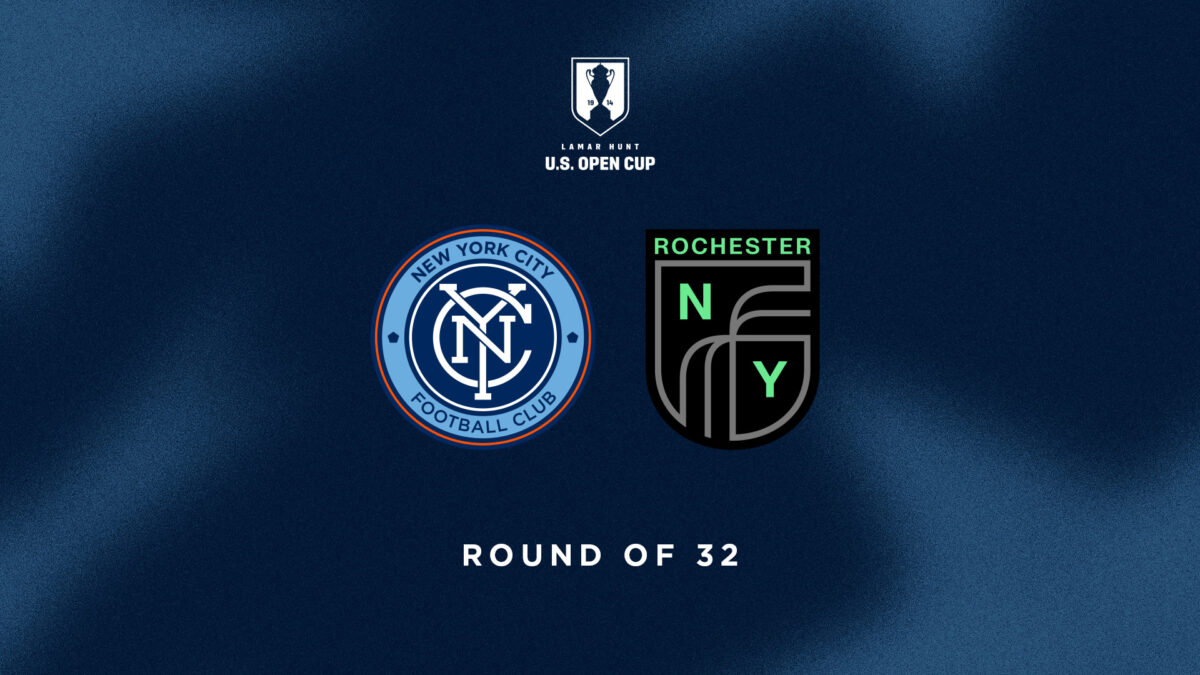 San Antonio are tied for first in the West of the USL Championship in addition last round's thrilling home win against Austin. Traveling to Houston to play the Dynamo and getting a result is completely within their reach, as Pablo Nakamura's side are currently red hot, winning eight out of their last nine matches across all competitions.
Charlotte FC have to travel to Richmond Kickers and take on the USL League One side. After a slow start to MLS life, Charlotte is finding its stride and will be forced into some interesting roster decisions as their squad depth will be tested.
NYCFC play host to Rochester NY FC as they continue their tour of every soccer stadium in the state of New York. Rochester will have to keep all 11 players on the field this time around if they want any chance of advancing though.
Two Other Noteworthy Games
In an entirely third division matchup, Union Omaha will host Northern Colorado Hailstorm. Both teams hot off beating MLS sides will be feeling great about their chances to make to the quarters.
Lastly, Detroit City FC get to host Louisville City FC. Louisville is first in the USL Championship East at the moment with Detroit only four points behind in third. An early matchup of the top of the East is always welcome, and both are great clubs with strong play. Both feel they can be standard bearers of the USL and look eye-to-eye with some MLS clubs.
With the next round of matches coming over two matchdays on May 10 and 11, we'll be one step closer to having a new U.S. Open Cup champion.