Just five months after a dramatic conclusion in Las Vegas, the CONCACAF Nations League returns with some teams looking for revenge, others a shot at glory, and perhaps most importantly, the chance to prove themselves in the toughest tournament in the Americas.
While many may still view the CONCACAF Nations League as a meaningless tournament whose main function is to up the intensity of a friendly match, the 2023-24 edition has much more at stake. With the 2024 Copa America officially moving to American soil, CONMEBOL has invited six CONCACAF teams to participate, using the Nations League as a vessel for qualification.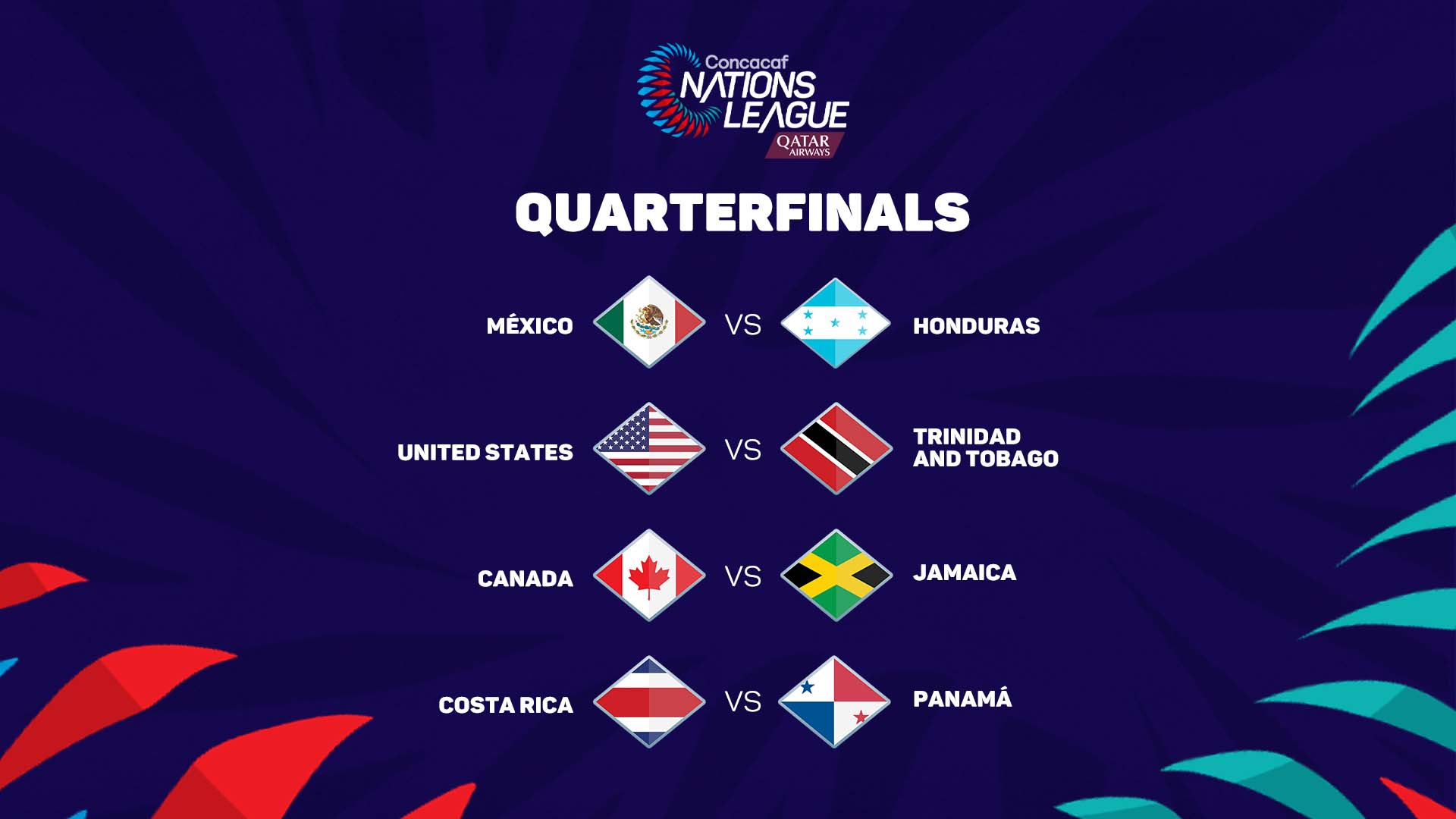 With the two-legged quarterfinals set to commence this week, you can bet all eight teams will be operating at full throttle — the four teams to advance will automatically qualify for the 2024 Copa America, while the four losing teams will compete for the final two spots in a head-to-head matchup.
However, the Copa America qualification is just the tip of the iceberg, and we're taking you with us to look at the best storylines and players look out for over the next two weeks.
El Tri's Redemption Arc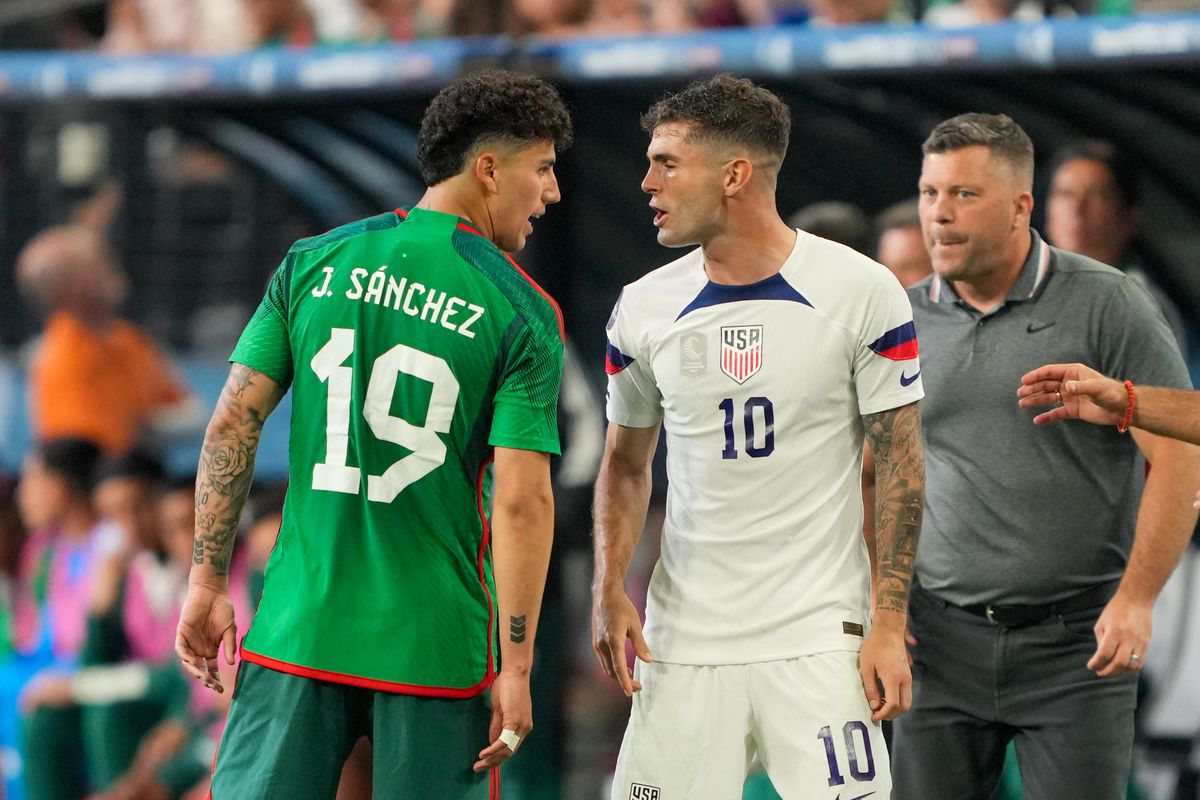 Mexico's last two Nations League appearances haven't been ones to remember. Their very first final in the inaugural tournament saw an aging squad fall 3-2 to the United States in extra time, a match that would signal the beginning of a downward spiral for El Tri. Under the guidance of Gerardo 'Tata' Martino, this era would end very sourly, crashing out of the 2022 World Cup in the group stage.
Then came June. Shortly after Martino's contract with Mexico ended, two-time Liga MX champion Diego Cocca was appointed as Mexico's next manager to lead the side to the 2026 World Cup. Spoiler: it didn't last long.
In what was probably the most uneven matchup in the Mexico-USMNT rivalry history, interim U.S. manager B.J. Callaghan tore El Tri to pieces. The game ended 3-0 in the Americans' favor, not before a classic sequence of brawls, red cards, and torn jerseys.
Now, at the turn of a new era, Mexico has been playing under fan favorite Jimmy Lozano. Coming off a Gold Cup title and a very convincing 2-2 draw against Germany, the "LamborJimmy" is in perfect condition for their Nations League quarterfinals matchup against Honduras.
Mexico's Player to Look Out For: Santiago Giménez
There is no doubt Mexico is never short of players that the crowds go crazy for; but none are as eccentric and as in-form as Feyenoord's Santiago Giménez. Fifteen goals in 11 games puts 'El Chaquito' with the likes of some of the world's best strikers, and he's generated reported interest from clubs like Real Madrid, Barcelona, and Inter Milan.
The Kings of CONCACAF?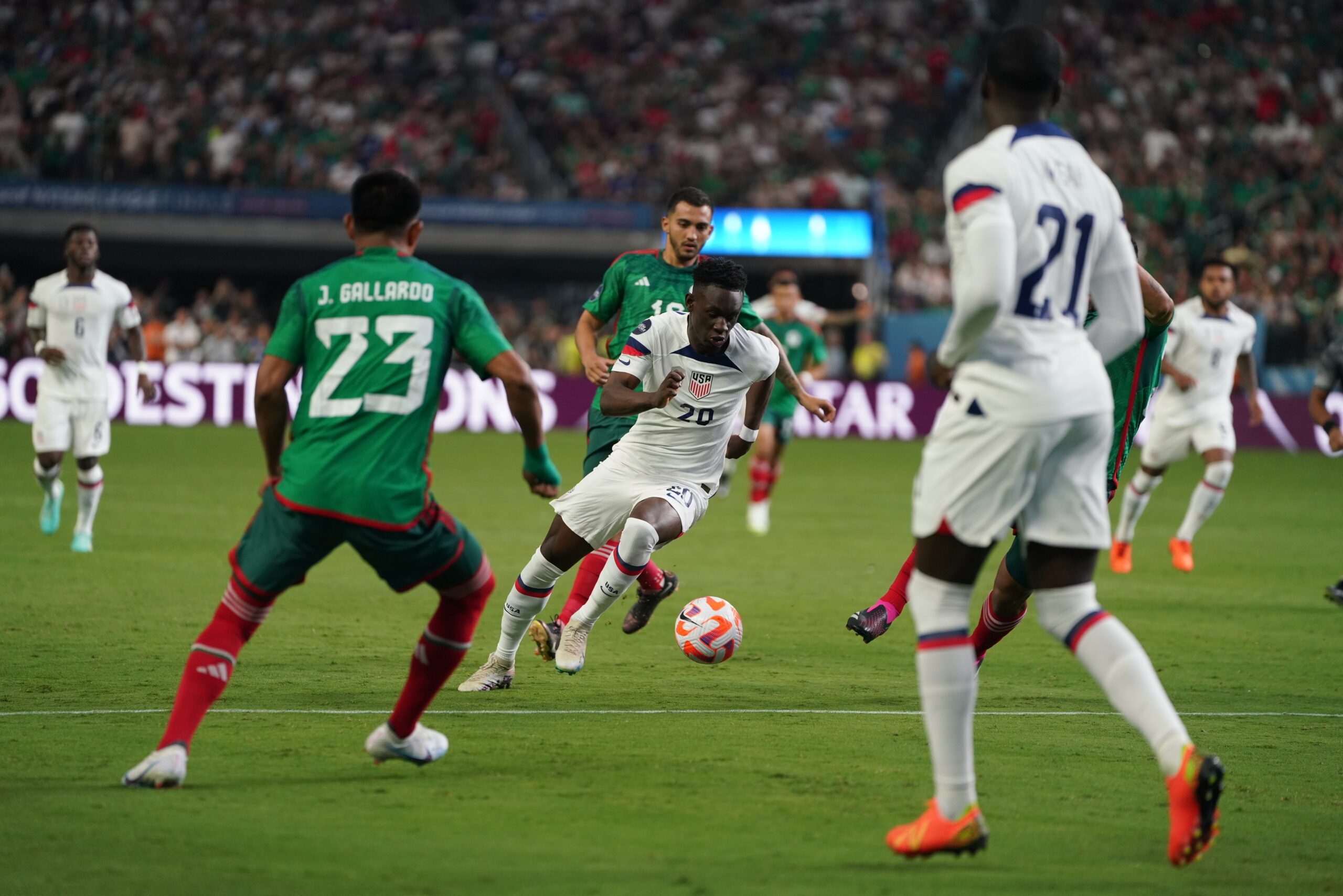 There is not a doubt in the region that the United States men's national team is the one to beat. Despite a tumultuous 2023 and the entire Gregg Berhalter saga, the USMNT has remained CONCACAF's top dogs. Since 2021, the Stars and Stripes have won three out of the four tournaments in the region. Two Nations League trophies and a Gold Cup title have ensured their place atop CONCACAF's pecking order.
With two consecutive Nations League titles under its belt, the USMNT is not just the favorite to win its matchup against Trinidad and Tobago, but also to take the whole thing for a third consecutive time.
USMNT Players to Look Out For: Weston McKennie, Christian Pulisic, Giovanni Reyna, and Folarin Balogun
The USMNT's strength is not in just one player, but in a group of trailblazers for the new generation. Players like Weston McKennie, Christian Pulisic, Giovanni Reyna, and Folarin Balogun have been crucial for their clubs across the pond, and it will surely translate to a very scary attacking front for any backline in CONCACAF. Pulisic will miss the matches against Trinidad and Tobago, but his hamstring injury doesn't seem too serious and he should return for later rounds should the U.S. advance.
The Clash of Two (Almost) Giants
View this post on Instagram
Canada and Jamaica are both in a very interesting point in their respective programs' histories.
Les Rouges made their first World Cup since 1986 last winter, and although it ended abruptly, players like Alphonso Davies, Jonathan David, and Tajon Buchanan among others have elevated Canada's status in CONCACAF.
On the other hand, Jamaica's roster of Premier League-caliber players is absolutely no joke. Michail Antonio, Leon Bailey, and Ethan Pinnock have transformed The Reggae Boyz into nothing short of a formidable opponent for any team in these playoff matches.
Which makes this Canada-Jamaica match one of the most enticing yet. Apart from qualifying for the Copa America, a potential Nations League trophy could elevate each country's respective program to new heights and could spell more parity for the region going forward.
The New Giant of Central America?
Costa Rica and Panama are playing for more than just a direct Copa America spot in the quarterfinals. It is to no one's surprise that Los Ticos and Los Canaleros have been the most formidable teams to come out of Central America.
With Honduras' and El Salvador's programs under serious reconstruction, the throne is Panama and Costa Rica's to take.
Panama is coming fresh off an incredible Gold Cup run, falling just short of the title. Despite that, Los Canaleros have been in the form of their lives under Thomas Christiansen. In fact, Panama beat Costa Rica in their match-up in the Gold Cup group stage, and will look to repeat the performance.
Players to Look out For: Adalberto Carrasquilla and Manfred Ugalde
Panama's Adalberto Carrasquilla's Gold Cup form was brilliant enough to get everyone's eyes on the Houston Dynamo midfielder. Coming off a U.S. Open Cup title with his club and in the middle of an MLS Cup run, Carrasquilla could be the difference maker for Panama.
As for Costa Rica, 21-year-old sensation Manfred Ugalde is the country's national treasure. The FC Twente forward is the catalyst for Los Ticos' newest generation.
With everything to play for, we are sure all four games will set the stage for the best edition of the CONCACAF Nations League yet.