If there's one thing that is not lacking in professional football, it is drama. From fiery derbies to player-coach feuds, there is plenty of excitement to be seen on the pitch. However, this extends to the off-pitch theatrics of football's biannual transfer window as well. Whether it is a lack of proper communication between teams, reluctant players, or international rule differences, there always seems to be some sort of mishap or last-minute change. Here are  some of the most memorable transfer window stories from recent memory. 
The transfer window in football is a time of the utmost excitement, tension and stress amongst clubs trying to add or unload players. This crazy mix of emotions also filters down to the fans as well, as we are slowly drip-fed the smallest scraps of information from a host of sources, (some more accurate than others), right up until the window shuts in the late hours on transfer deadline day.
There's no denying that the process of what goes into actually making a transfer happen has changed considerably over the years, and we don't mean just the eye-watering transfer fees and wages of today's pros.
For starters, it's a lot harder to get in contact with the player himself. (Agents, agents everywhere!) Footballers have also developed a bit of a stereotype as being "divas" and getting their own way. In addition to some of the ludicrous clauses they seek to include in their contracts, some will even go as far as going on strike to force a move to another club.
Communication has to go through so many people that it becomes unclear what is actually happening. Of course everything has to be regulated and done above board, but keeping the media out of the loop of certain aspects of potential deals and negotiations adds a whole other dimension to the minefield chaos of the transfer window.
So as it goes without saying, it's not always straightforward for all parties involved and not all transfers go to plan. That's why we've taken a look back at some of the more bizarre and entertaining transfer stories of the past, where the circumstances were at times both comical but also down-to-earth, showing that even in the crazy world of elite professional football, everyone is human.
5. Airport Power Nap
Player: Benjani Mwaruwari
Year: 2008
When Manchester City suddenly acquired its insane level of spending power, it did what any self-respecting kid in a sweet shop with a pocket full of change would do — spend like there's no tomorrow.
They offered £7.6 million for Portsmouth striker Benjani Mwaruwari, a sum that many would have described as very generous. Man City had only been made aware that Benjani was available the night before the transfer deadline, so it didn't have much time to complete the move.
Despite being a huge hit amongst the Portsmouth faithful, the offer was, "Too good to turn down," according to Pompey manager Harry Redknapp, and the last-minute deal began to gain some momentum.
Sven-Goran Eriksson, the then-Man City manager traveled down to London the morning of the deadline to apply for a work permit for Benjani, then headed back all the way to Manchester await the arrival of his new striker — but boy was he left to sweat it out.
The Zimbabwe international was due to catch a flight from Southampton to Manchester at 3:15 p.m. in order to undergo his medical. However, Benjani managed to miss that flight and the subsequent 5 p.m. flight, before the third flight at 6:45 p.m. was cancelled.
The tale is told that Benjani fell asleep at the airport, however many believe that he never really wanted to complete the move. To miss one flight on transfer deadline day is unfortunate, to miss two suggests he never wanted to go in the first place.
Eventually he did travel, and underwent his medical at Man City at 11:15 p.m. Despite a scare regarding the missing paperwork from his transfer from French club Auxerre to Portsmouth, the deal was signed in time and Benjani went on to play in 23 matches for the Blues from 2008-2010.
4. They Paid His Taxi Fare Too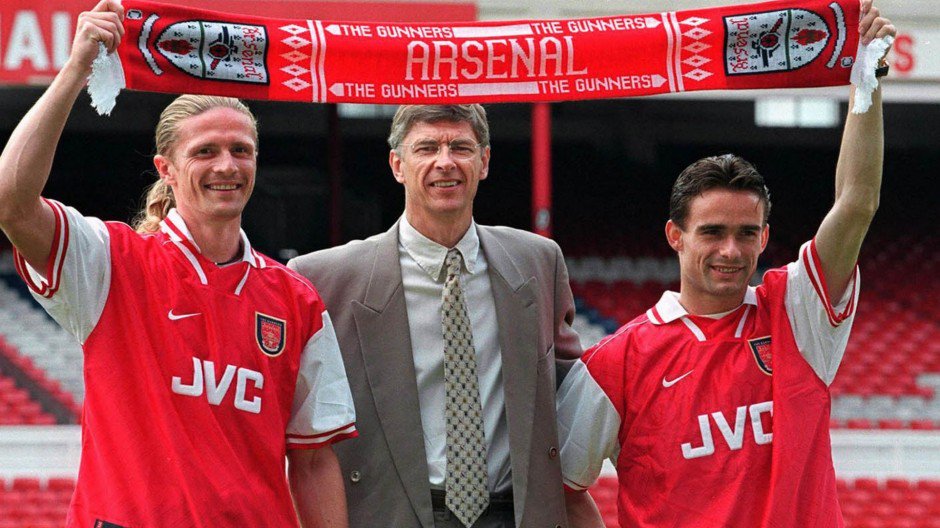 Player: Emmanuel Petit
Year: 1997
These days, £2.5 million won't get you much. But back in 1997 it was enough to get you Monaco captain Emmanuel Petit, the ponytailed Frenchman who'd go on to have a storied international and club career. Many are familiar with the urban myth about how Petit was so close to signing for Tottenham, only to pull a fast one and sign for its local rival Arsenal.
Catching the eye of many, it was Tottenham Hotspur who looked closest to signing the combative center midfielder at first. He was in North London, having arranged a meeting with the then-Spurs Chairman Sir Alan Sugar (who many will recognize from The Apprentice on BBC 1).
Having been shown around the stadium and everything looking OK in terms of a prospective move, Petit then managed to get the club to call him a taxi. Many thought he was going to the airport to head back to France, but instead he nipped down the road to Highbury, home of the Spurs' fiercest rivals Arsenal, to meet with the Chairman David Dein and Manager Arsene Wenger.
Wenger, familiar with Petit from his time managing Monaco, was able to convince Petit then and there, so much so that he signed that very afternoon. To add insult to injury Tottenham paid the £20 cab fare that basically took him to sign for their rivals.
"If they want to send me the bill I am happy to pay it," Petit joked on Sky Sports' Fantasy League program, many years later when quizzed about this famous transfer story.
3. Premature Road Trip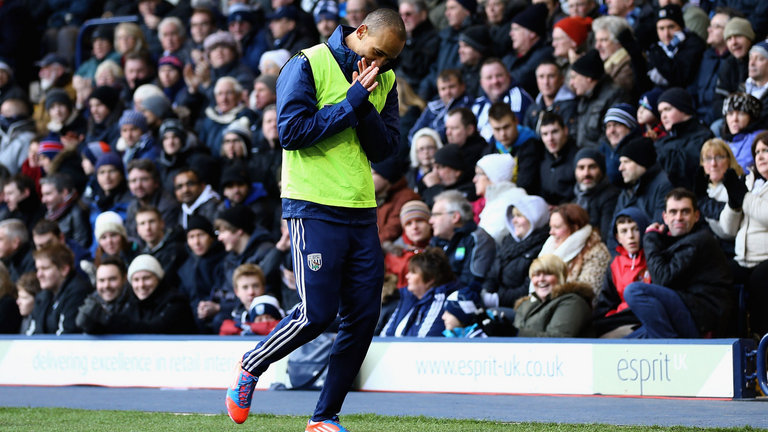 Player: Peter Odemwingie
Year: 2013
Without question one of the most infamous stories of deadline day folly is that of the effort, confusion, and humiliation for striker Peter Odemwingie.
Amongst the monumental amount of miscommunication between parties, the central figure in this tale is the Nigerian Odemwingie, who at first appeared to be going through the formalities of finalizing a move from West Bromwich Albion to Queens Park Rangers.
The striker drove himself down to London believing it was just a medical, dotting some Is and crossing some Ts. However, once he arrived at the QPR facility, he was refused entry to the ground as the clubs maintained the deal was not finalized.
As time elapsed with him still stationary outside the ground, the striker was seen signing autographs outside of Loftus Road and was also interviewed by Sky Sports News, telling reporters from his car that he was ready for a new chapter, convinced that things would be sorted out.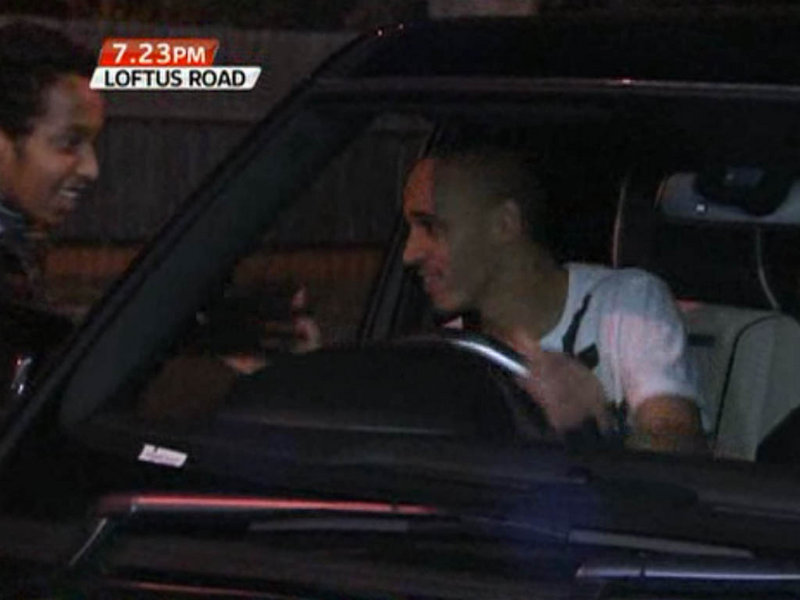 To his disbelief and dismay, the move broke down and nothing was completed, meaning he had to drive all the way back to West Bromwich, a 125-mile trip that probably felt 10 times longer. Not to mention the awkward linking up with teammates he'd already said goodbye to.
It recently emerged that the core reason why "wires had been crossed" was because the deal relied on the premise of winger Junior Hoilett going the other way and joining West Brom from QPR, something which didn't materialize. A crucial piece of information Odemwingie was not aware of until he'd made the lonely trip from Birmingham to London and it was too late.
2. They Were Still Using Fax Machines in 2015?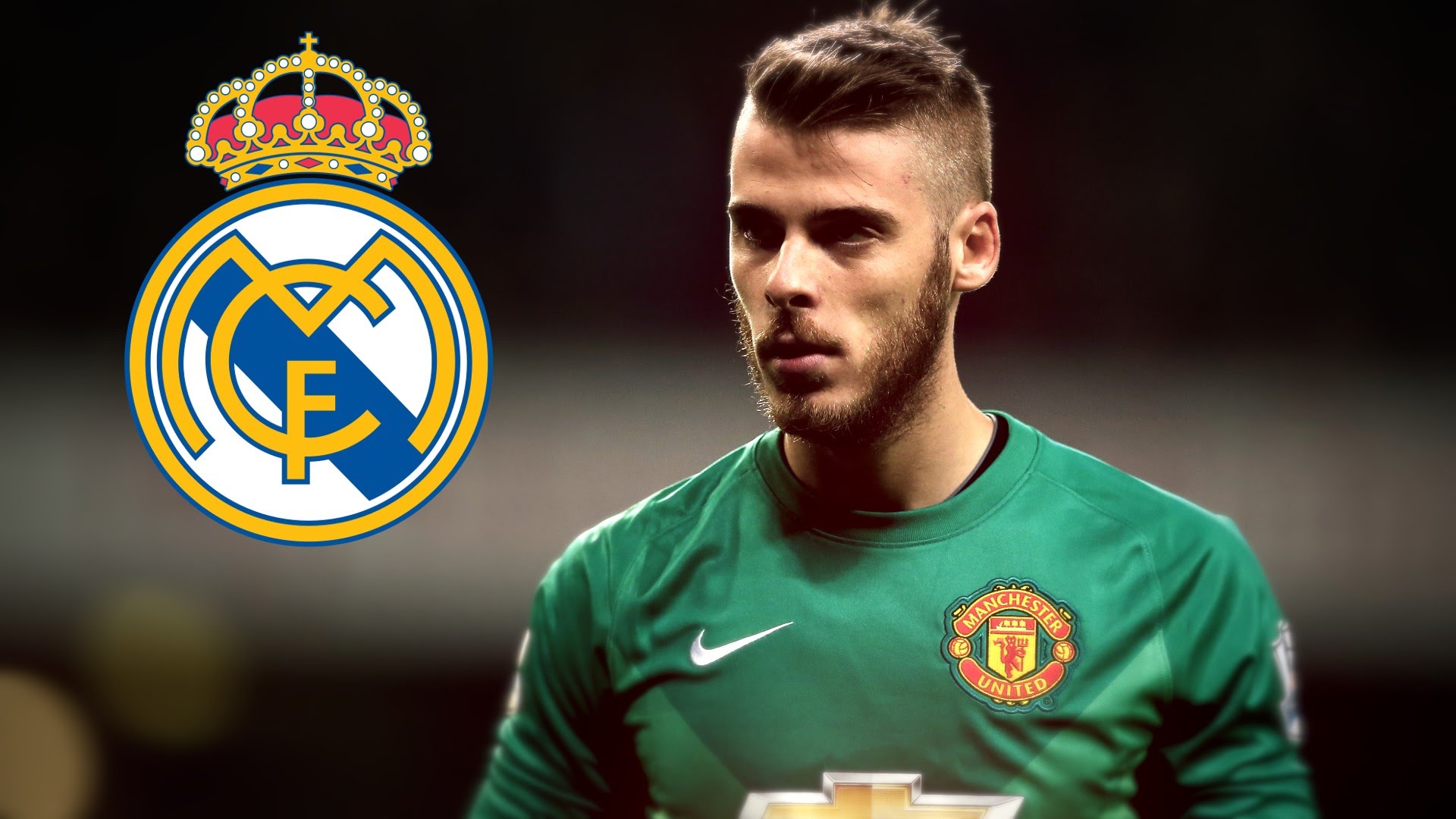 Players: David De Gea and Keylor Navas
Year: 2015
In the summer transfer window of 2015, Real Madrid came famously close to signing Manchester United goalkeeper David De Gea, only for the deal to mysteriously collapse over what they described as "paperwork."
The deal was reportedly understood to be a cash and player deal with current Real Madrid shot stopper Keylor Navas heading the opposite direction from Madrid to Old Trafford. In what can only be described as a proper shambles, it is understood that the necessary documentation of both players had not been passed on and registered before the deadline. Interestingly, in Spain, they are not able to be granted an extension to complete deals at certain stages past the deadline as is the case in England.
The details of this high-profile farce are widely reported to still be mysterious and one of the greatest cases of football he-said-she-said you'll ever see. The ensuing fallout saw the two clubs blaming each other for scuppering the deal, with both issuing contrasting statements as to what the cause was.
The real salt in the wound aspect of the De Gea transfer saga are the claims that Navas' documentation wasn't sent over to Madrid due to a faulty fax machine in the Spanish capital. Once the documents finally had come through it was too late. We'll let you make up your own mind on who's truly to blame for this one.
Navas spoke of how deadline day was "one of the worst days of his career," as he saw his move to Manchester United break down.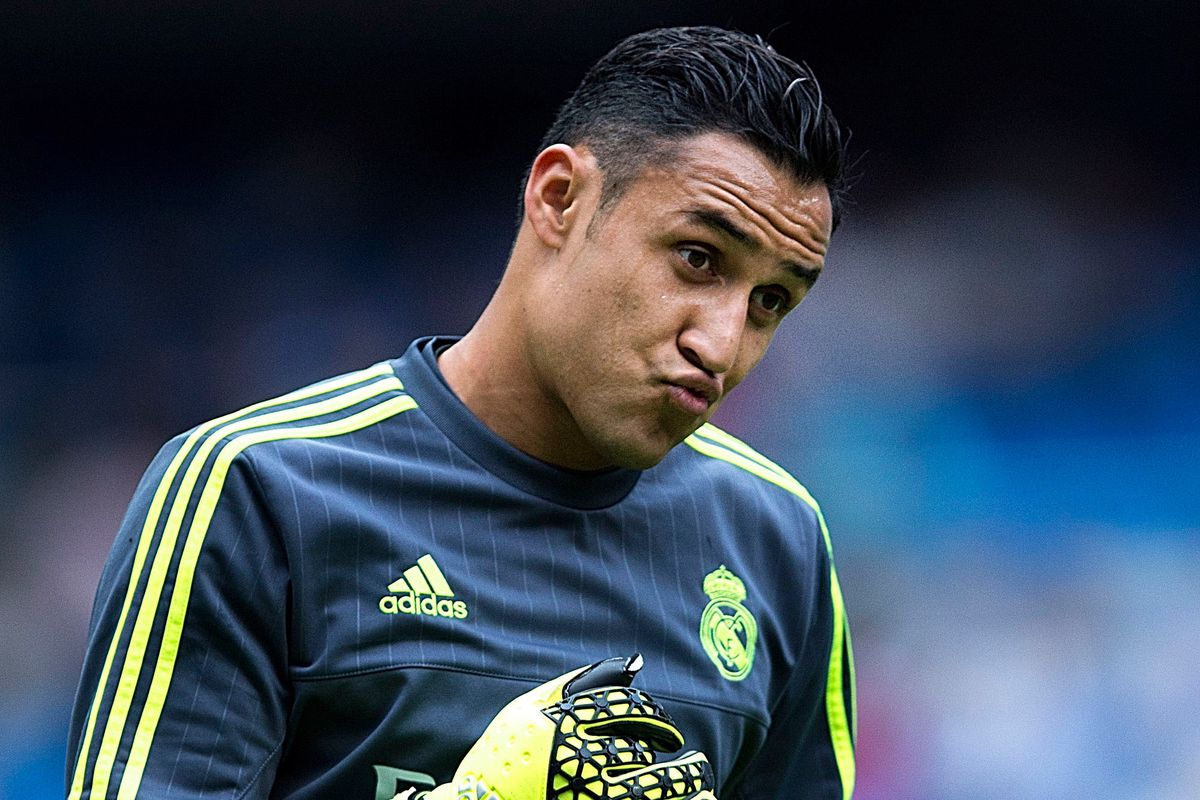 "I cried when the transfer window was closed, near my wife," said Navas. "I'm human and everything exploded. I was waiting in the airport even without suitcases. I was not on the plane, but I was near."
1. Rules are Rules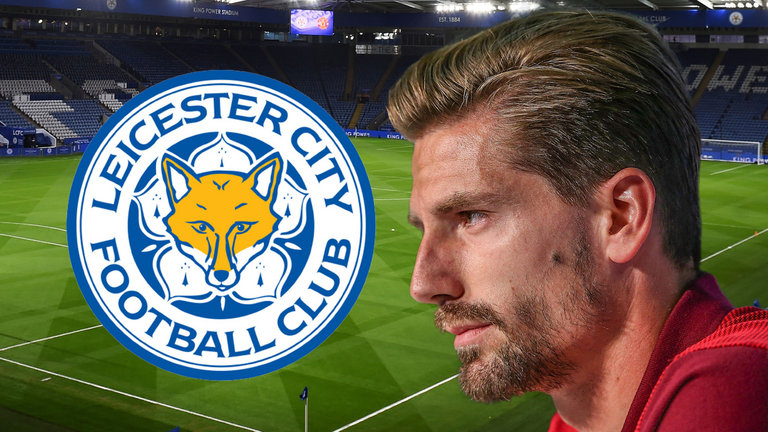 Player: Adrien Silva
Year: 2017
There's not really a lot that can be done in 14 seconds unless you are Usain Bolt or obscenely good at Rubik's Cube. However that was all the difference in Leicester City's new signing falling through the cracks.
Leicester was trying hard to sell Danny Drinkwater to Premier League giant Chelsea for as much as possible, and in the end after much haggling over the price, Chelsea announced the signing for a generous £35 million on the 2017 summer transfer deadline day.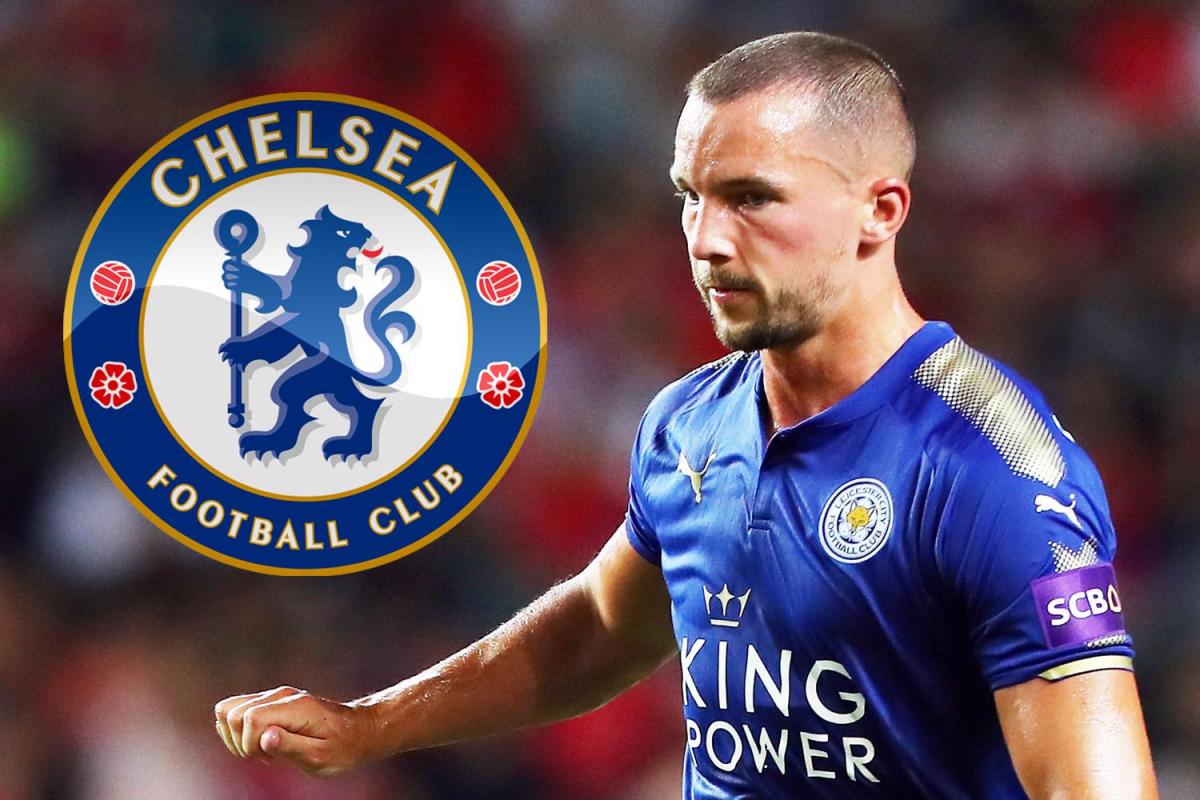 With that move done and dusted, it paved the way for Leicester to finally push over the line the signing of his replacement, Adrien Silva.
However, FIFA blocked Leicester's attempts to register the Portugal international, following a £22 million move from Sporting Lisbon, because the paperwork landed with the FA just 14 seconds after the deadline.
As a result, Silva was initially not allowed to train with his new teammates — just like getting a new toy for Christmas without batteries, only to arrive at the battery store after it has closed. By 14 seconds. And won't reopen for another four months.
Leicester even claimed to have forensic evidence to prove they had actually met the deadline. FIFA refused and were also unwilling to fast track an appeal by Leicester to the Court of Arbitration for Sport.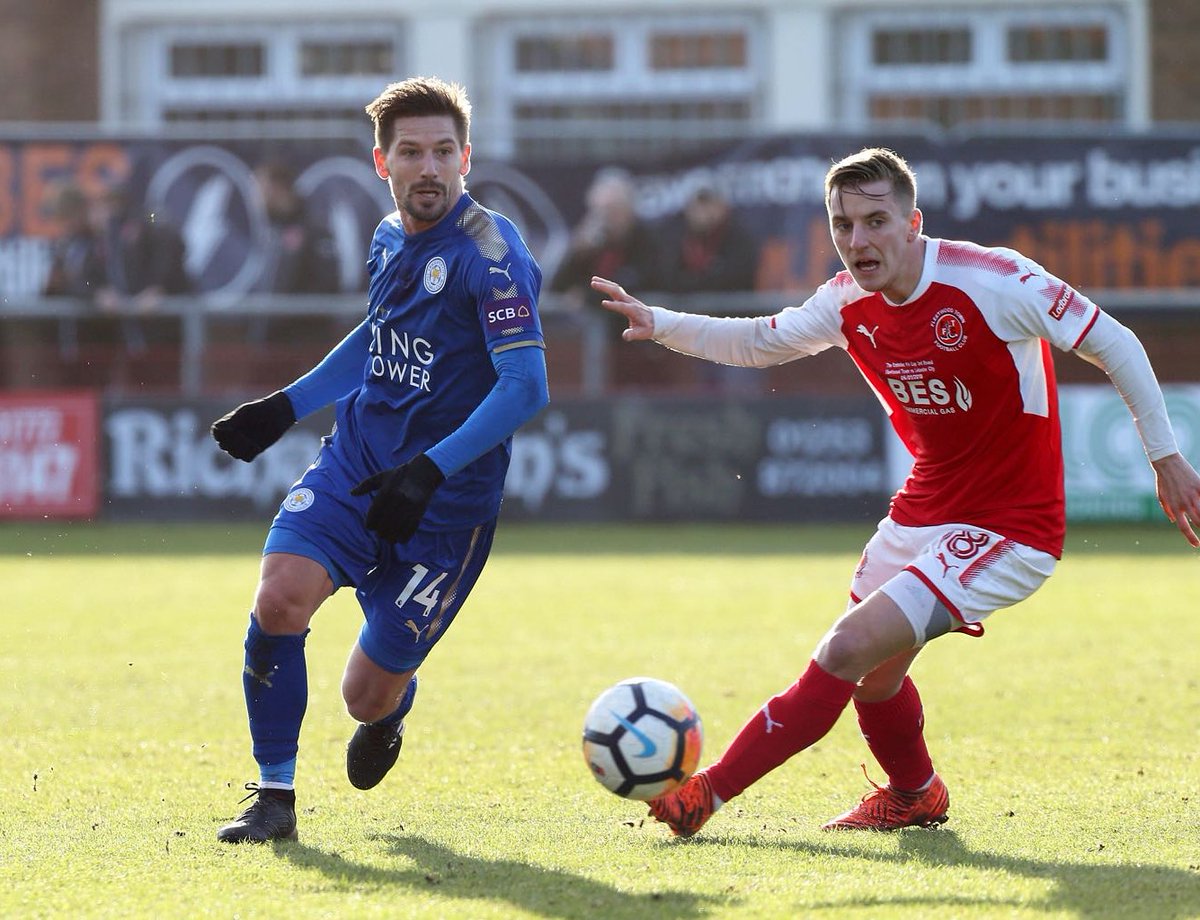 The signing was technically complete however the issue was that he was not able to be registered. Another case whereby no fault of the player, more so the people pushing the paper behind a desk.
While the midfielder ended up recently making his debut for the Foxes, the four-month wait because of 14 seconds hardly seems worth it.
Silva was, as you would imagine, left "disgusted" by the outcome. Was this harsh and a lack of common sense by the governing bodies or were they right to stick to the rules?