A brand goes deeper than just a logo and color scheme. With several MLS franchises recently undergoing rebrands, we examine the ones that both got it right and wrong, and more importantly — why. 
A purist may tell you otherwise, but a sports team's branding can play just as big of a role in its success as the actual roster it fields. With soccer's massive visibility, it's especially important for large clubs to cultivate an image and identity that aligns and connects with supporters both new and old. A good branding strategy can go a long way for a sports club — benefits can include a wider fanbase of die-hard and casual fans alike, increased revenue from merch sales and media partnerships, and most importantly, a real connection to its community both local and global.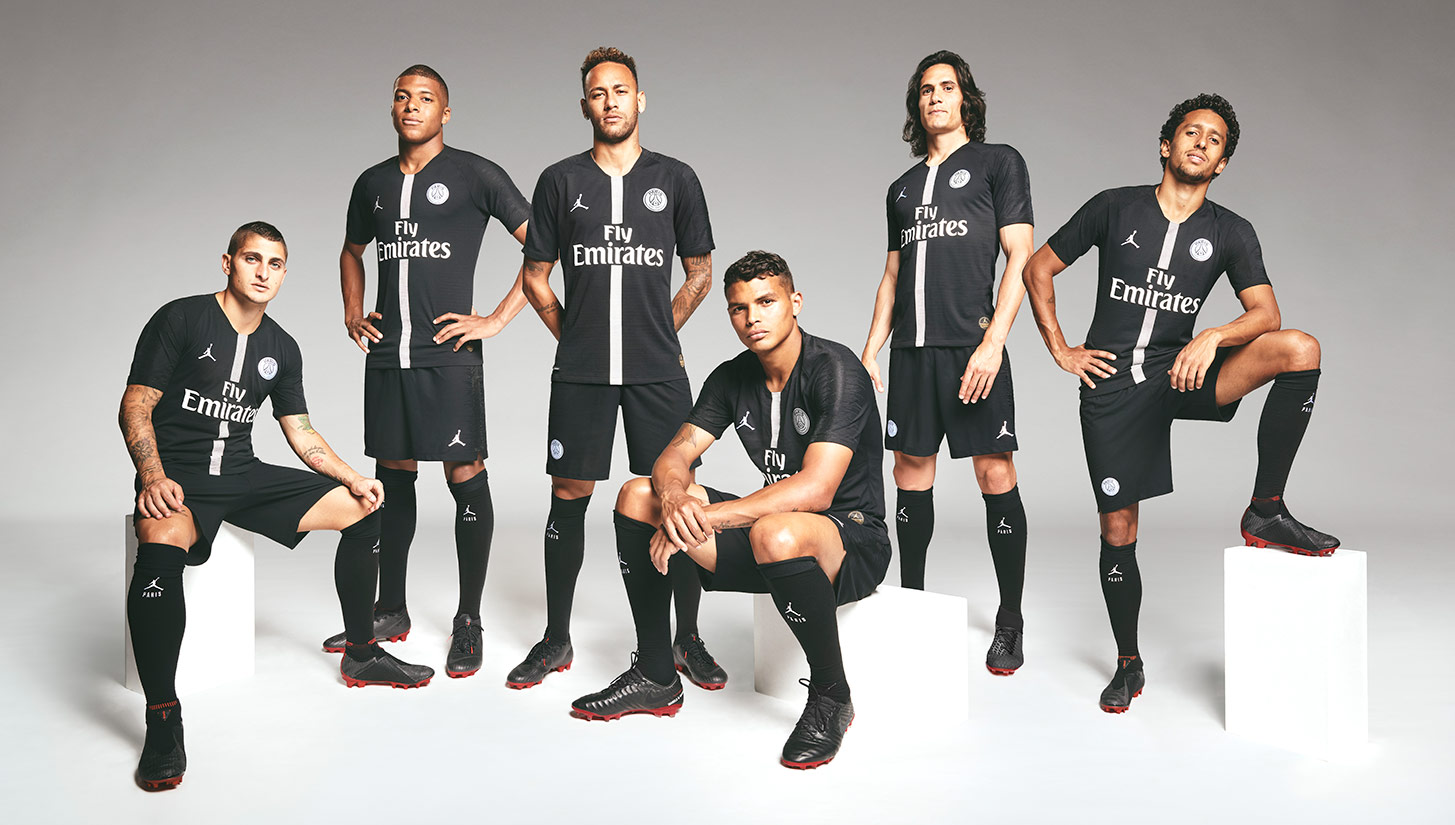 There are a lot of ways to create a team's brand, with the most simple of course, being winning. Take a look at PSG, for example. Sure the French juggernauts made an effort to embrace its city's culture by collaborating with artists and fashion labels, but what really took the club from the dregs of mediocrity was a huge influx of cash from a new ownership group that allowed it to splurge on international superstars.
But while winning may be the ultimate panacea to a sports organization's woes, it's not easy to put together a winning team from scratch, especially if you don't have billions of dollars ready to spend. In this case, a team can build a culture and brand identity through off-pitch initiatives and community engagement.
Here in the United States, teams have increasingly taken note of the importance of these two factors, creating unique merch lines and collaborating with artists and figures who have strong ties to the communities they serve. The NBA's Detroit Pistons, long removed from its heydays in the '80s and early aughts, recently appointed Big Sean as its creative director of innovation, tasking the Motown native with handling merch design, community initiatives, and other activations within the organization.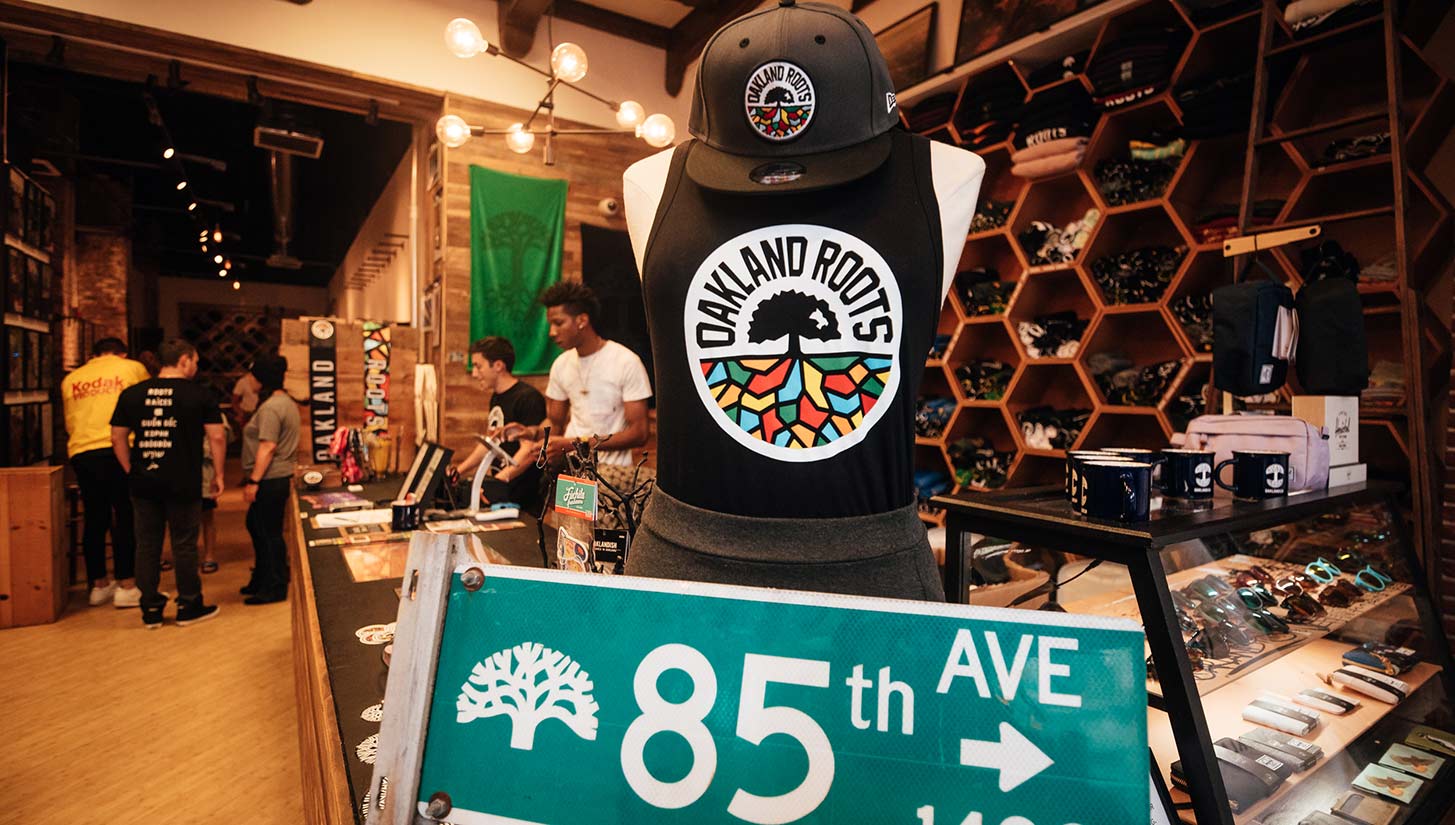 Smaller clubs without billion-dollar net worths have also taken this approach, mostly out of necessity since their smaller budgets prevent them from lavish spending. Scarcity breeds innovation, and clubs like Oakland Roots and Forward Madison of USL Championship and League One respectively, have been nothing if not innovative.
The Roots capitalized on Oakland's local pride, creating a club that stands for and properly represents its community — not to mention a dope logo and some of the best team merch of any club regardless of size.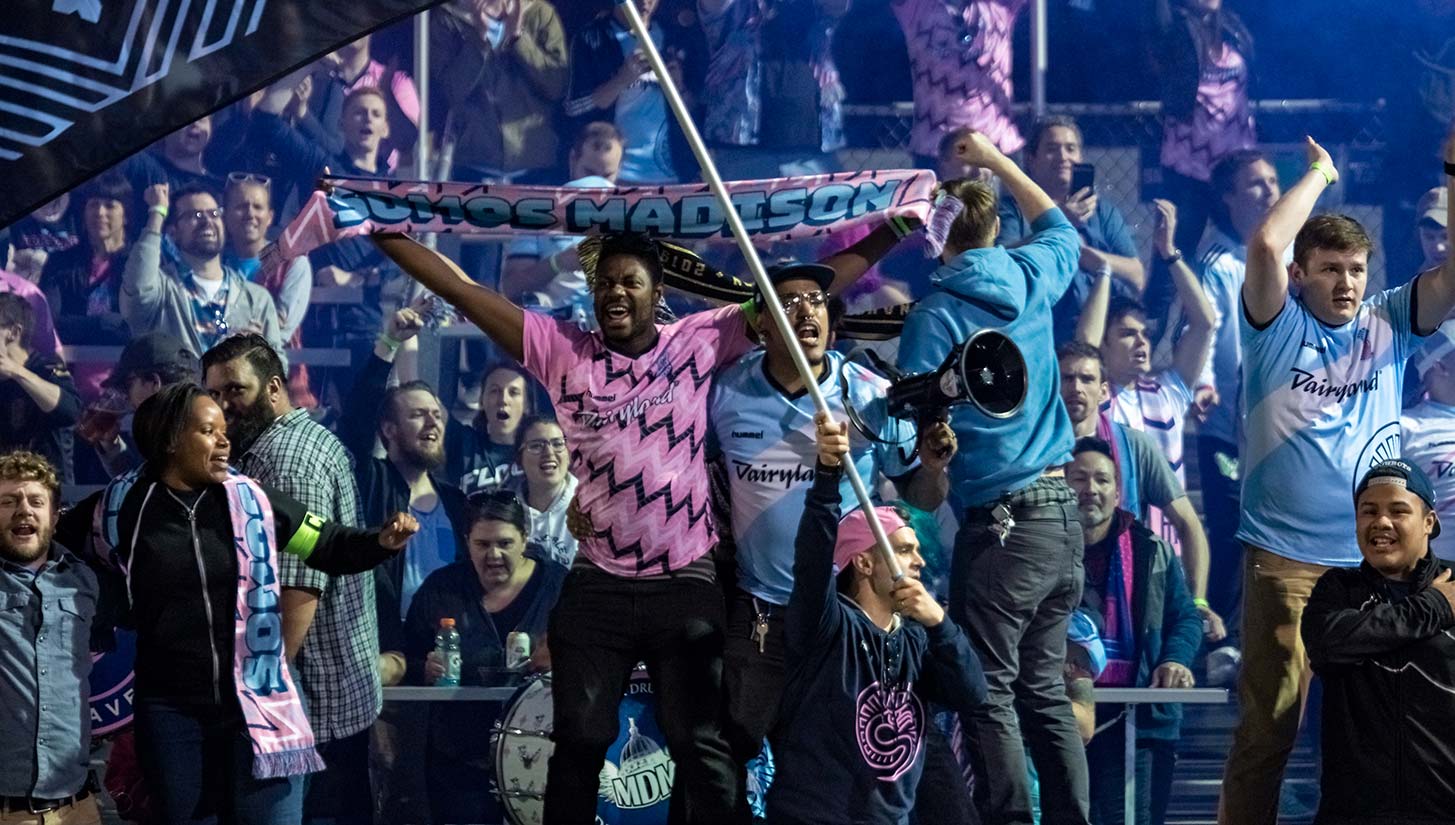 Forward Madison similarly fostered a connection with its community, building a strong supporters' group and creating bright and bold jerseys that have commanded the attention of an international audience.
With smaller clubs particularly struggling from the lack of ticket sales in the COVID-19 era, clubs like Oakland Roots and Forward Madison have a leg up on their peers thanks to the revenue stream from merch sales.
If we take our focus to MLS, there have been several rebrands throughout the league's history with mixed results. The most recent, unveiled last week, is Montreal Impact becoming CF Montreal, but we'll get to that in a bit.
It goes without saying, a complete brand overhaul for a team the size of an MLS club is an arduous task, one that takes a lot of time and money to complete. But what seems to be the biggest problem with a lot of the MLS rebrands is that they largely only focus on one thing — the overall aesthetics. Branding goes beyond just a logo and color scheme, and the more recent MLS rebrands have just retooled those two features and nothing else. No efforts to connect to the community, no collaborations with local artists or creatives, just vibes.
Look at the Oakland Roots and Forward Madison. Yes their respective crests, kits, and color schemes look great, but they're actually involved with their communities — whether it be giving back through charitable organizations or working with local brands, breweries, and artists to tell stories and create cool stuff people actually care about.
Let's take a look at some MLS clubs that have gotten their brand right and those that left us scratching our heads in both confusion and disappointment.
Expansion Successes: Portland Timbers, Atlanta United, LAFC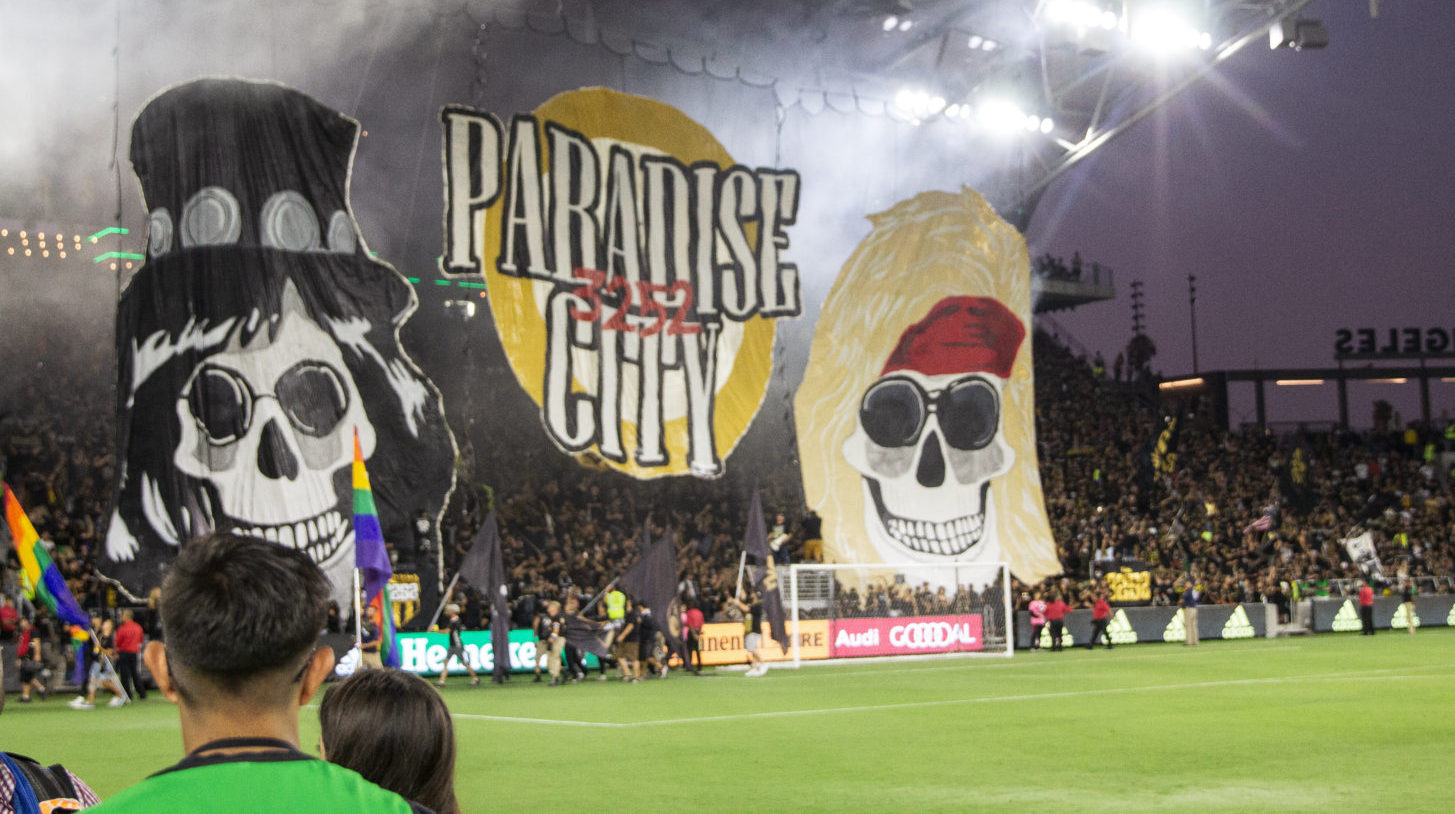 Becoming an expansion club requires a lot of money, and you best believe teams are going to want that return on their investment. Atlanta United, LAFC, and the Portland Timbers, all making their MLS debuts in the past 10 years, have been able to do so thanks to building a strong fan and community culture, quality design and aesthetics, and success on the pitch.
All three clubs consistently sell out their respective stadiums, and are among the league's most highly-valued franchises. At the base of this success is a trio of extremely passionate supporters' groups. These groups create an energy and matchday experience that only adds to the value of a team's brand. Anyone who's ever been to any sports game at any level knows that a boring game with a wild crowd can be more entertaining than an exciting game with a largely empty stadium. But you can't just create die-hard supporters out of thin air. You have to earn their passion and give them something that they can rally around.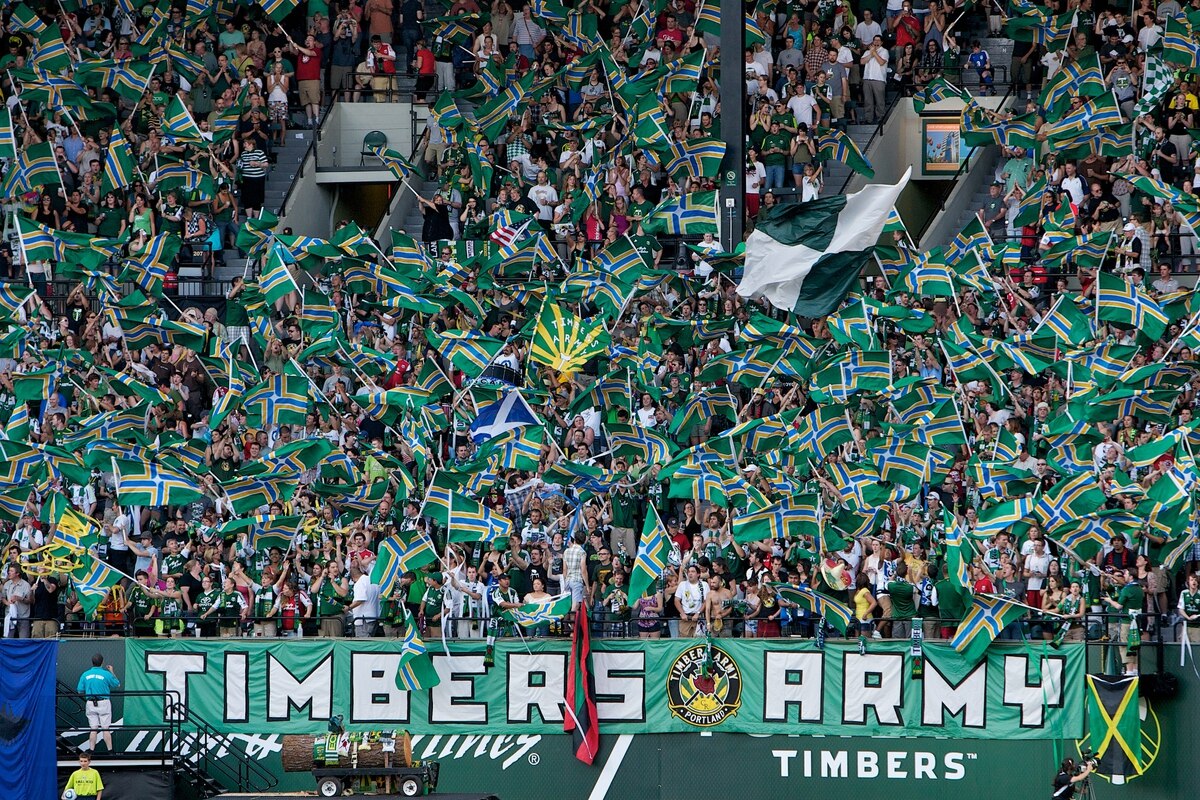 The Portland Timbers had a leg up on just about every other MLS franchise when it comes to fan support, as PDX's "Soccer City USA" moniker goes back to the '70s. Timbers Army, whose roots go back to the club's USL days, has long been the blueprint for North American supporters' groups, and it was already well-known prior to the club's 2011 MLS debut.
The Timbers Army's iconic tifo featuring Timber Jim cutting down the Space Needle during a 2009 rivalry match against the Seattle Sounders was named one of the five best MLS tifos ever — despite the fact the Timbers were still in USL at the time. In addition to this head start, the Timbers have been active in their community too. The club's Stand Together initiative features a community fund which provides grants to local non-profits, and a "Fields for All" program which works to build safe pitches in underserved communities.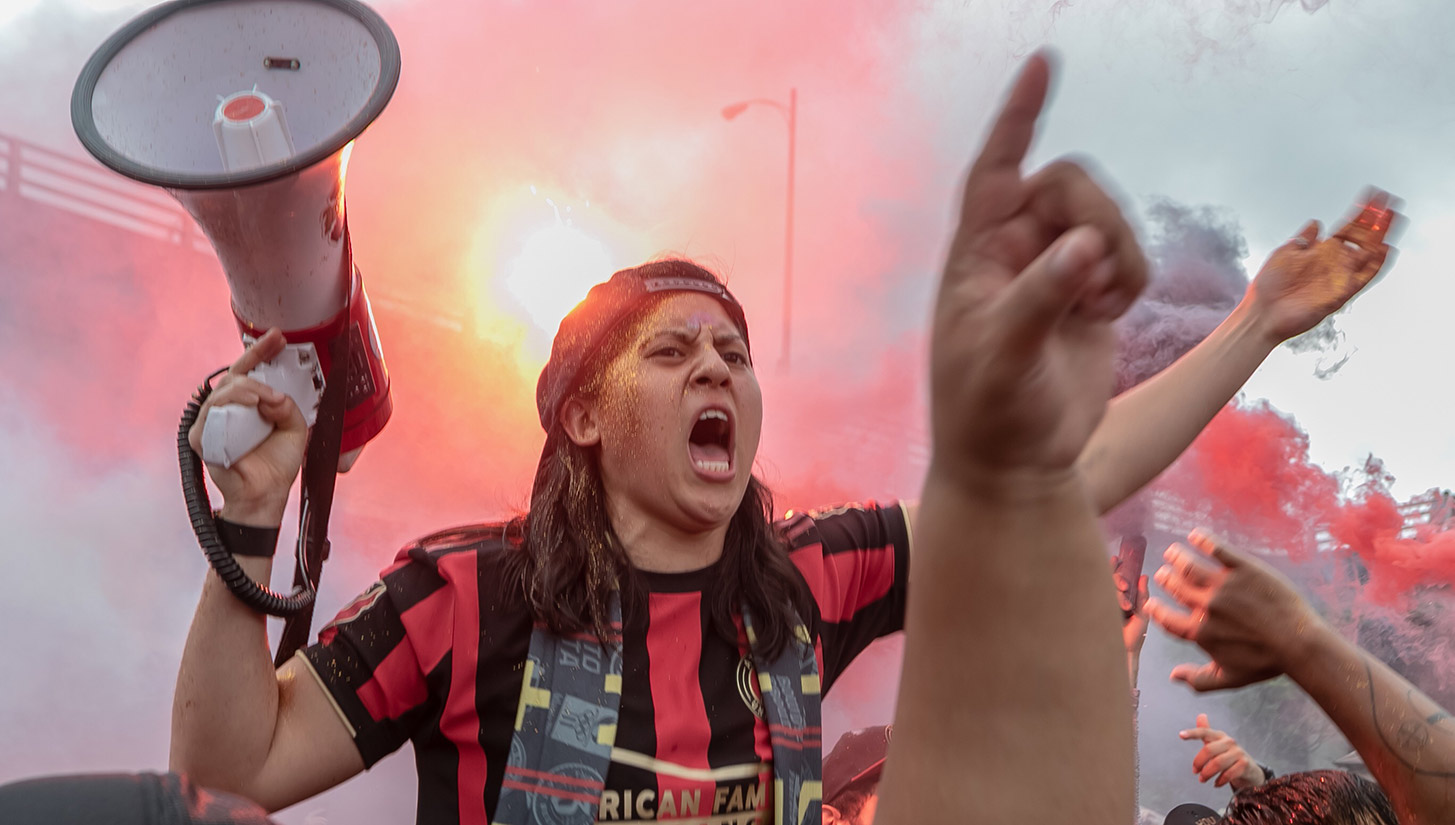 If we head to Atlanta, we find the perennial MLS attendance champions. Since Atlanta United's 2017 debut, it has been far and away the leader in league attendance, partially due to Mercedes-Benz Stadium's massive 70,000-plus capacity, but mostly because like Portland, Atlanta has become a mecca for soccer culture.
In addition to getting big time ATLien brand ambassadors like Gucci Mane, Wacka Flocka Flame, and 2 Chainz, the club has recognized grassroots innovators like Kitboys and Soccer In The Streets, who have also played a huge role in the city's embrace of soccer culture. Atlanta United partnered with the latter organization to create a series of small-sided pitches in MARTA stations, which serve as community gathering places for players and spectators alike. The matchday experience at MBZ Stadium is also an all-day affair, from pregame tailgates at "The Gulch," a parking lot just outside the stadium's grounds which oftentimes features ATL United executives in attendance, to postgame pimento cheeseburgers at The Varsity.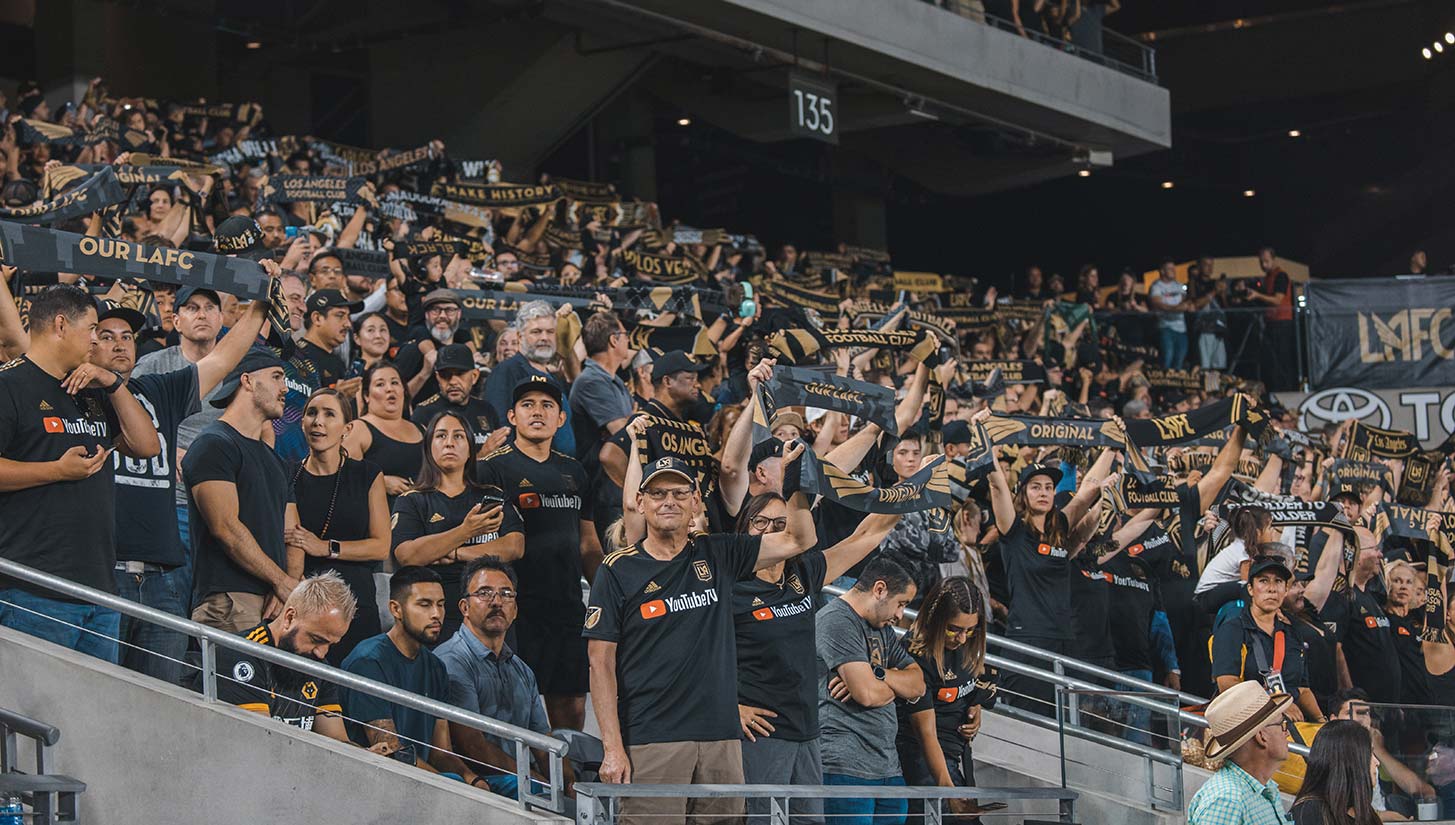 In Los Angeles, the Galaxy were long the poster child of MLS, the league's first club with an international presence thanks to hosting stars like David Beckham, Steven Gerrard, and Robby Keane. Chivas USA had a short, chaotic run in LA as well, but ultimately couldn't keep up and folded in 2014. Shortly after, there was a new kid in town.
With a celebrity ownership group headlined by the likes of Magic Johnson, Mia Hamm, and Will Ferrell, LAFC shrewdly recognized an opportunity for the foundation of its fan base in the ex-Chivas supporters. Working closely with these passionate soccer fans, the club was able to form the core of the 3252, which has quickly become one of the league's most recognizable supporters' groups.
The club also enlisted the renowned Matthew Wolff, who went on to design the iconic 2018 Nigeria kit, to create one of the best crests and color schemes in the league. Sleek branding and a series of events across Los Angeles all of a sudden made LAFC the "it" club, and a legitimate competitor to the Galaxy, who absent of any true threats to their LA kingdom perhaps grew a bit complacent. However, Galaxy has since implemented a series of campaigns and collaborations with LA artists like Cousin Feo to combat LAFC's offensive, which has only further improved the soccer scene in the city of Angels. Competition makes everything better.
Recent Disappointments: Montreal CF, Chicago Fire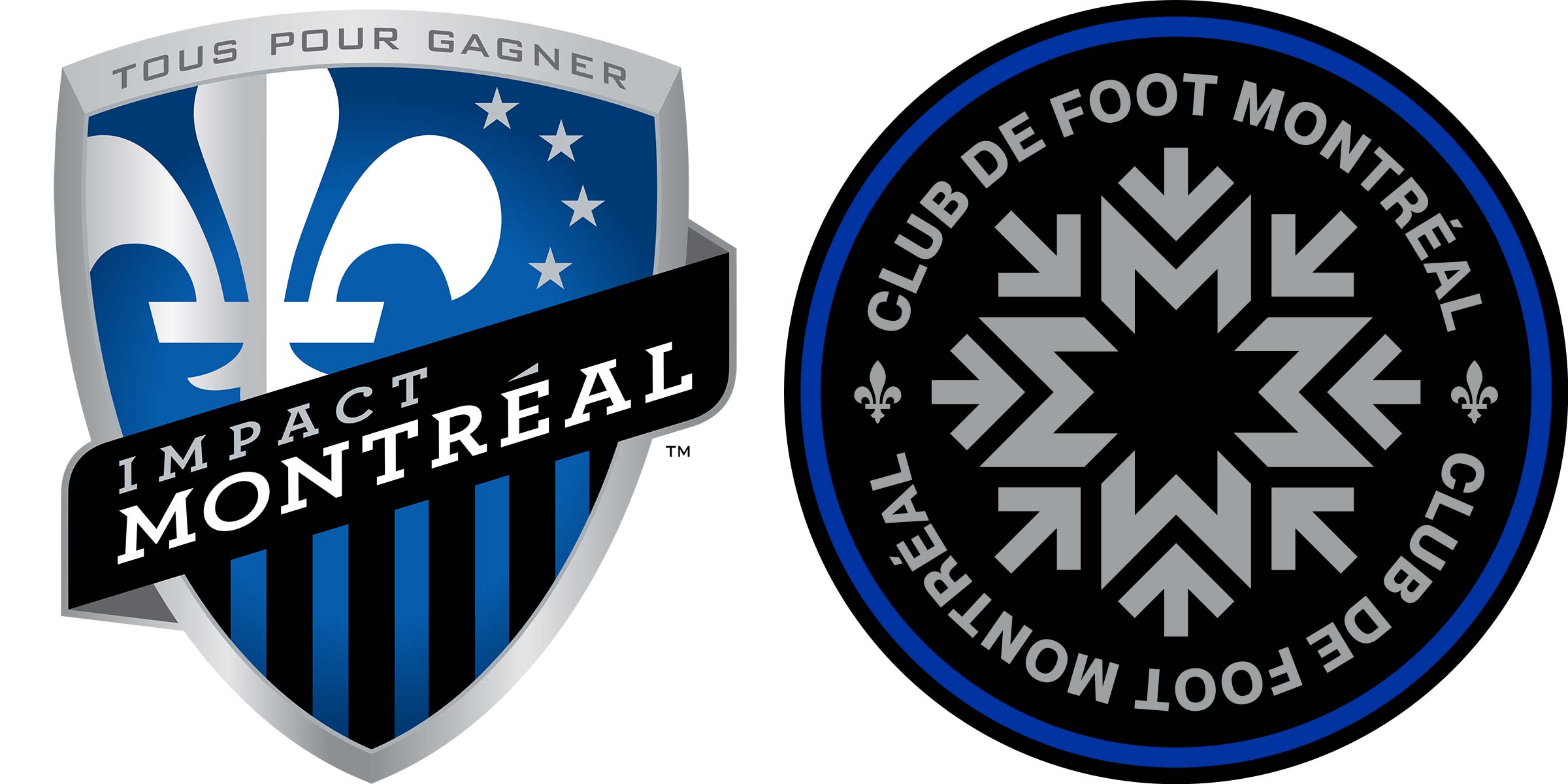 You can't have the good without the bad. In the last year alone, we've seen three major MLS rebrands, two of which have been particularly disappointing. Most recently, the club formerly known as the Montreal Impact unveiled its new crest and team name, CF Montreal.
On its own, the crest doesn't look that bad, but compared to the previous one, I found myself asking, "why?" The fleur-de-lis shield of the Impact was one of the best crests in the league, not to mention the name, "Impact," is much more unique than CF Montreal.
MLS does it again with the #authentic and #original rebrand pic.twitter.com/jps3yoVQ6J

— Zack Goldman, wearing a mask (@ThatDamnYank) January 14, 2021
Others have pointed out that the new crest looks like Canadian football culture label Ringleaders' logo, as well as…the city of Bloomington, Indiana?
Both Montreal's attendance and table positions over the past few seasons have been middle of the pack, but they at least had one of the cooler crests and names to make them stand out. Now, they're just another team with an unoriginal name and crest. Thierry Henry deserves better.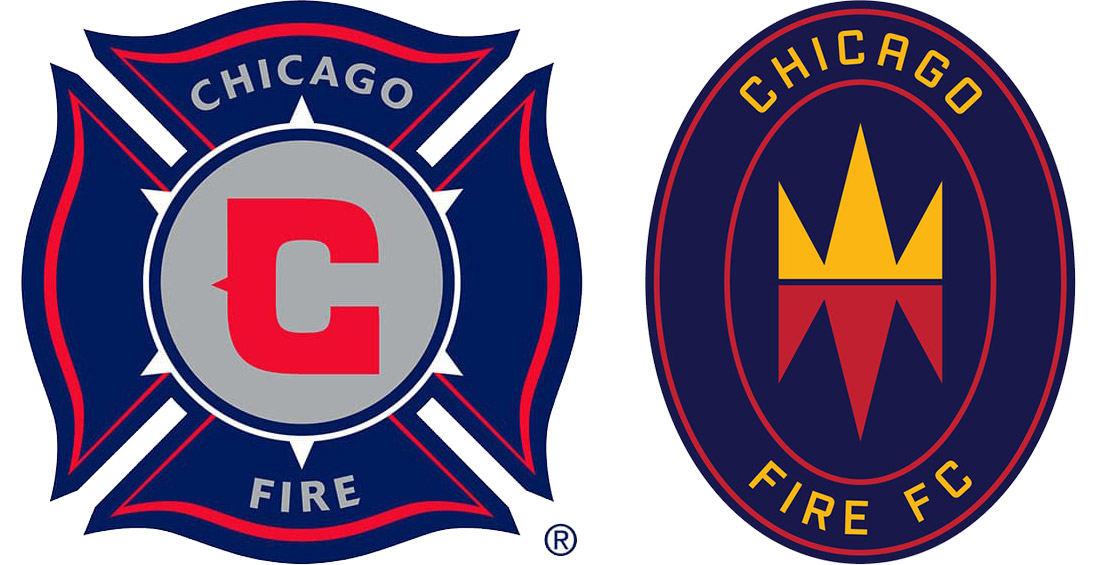 While Montreal's rebrand may not necessarily galvanize a new generation of fans, at least the club can say its overhaul isn't as bad as the Chicago Fire's. Like the Impact, Chicago originally had one of the better crests in MLS, paying homage to the Great Chicago Fire of 1871. Founded in 1997, the Fire got off to a tremendous start, winning the MLS Cup and U.S. Open Cup in its inaugural season. However, the club has since come upon tougher times, leading to a disconnect with the city most evident in dwindling attendance. Since 2016, the Fire have been at or near the bottom of the league's attendance, averaging a paltry 12,000 fans per match in 2019.
Ahead of the 2020 season, the Fire looked to reignite its fan base and bring back the glory of its early days. Instead, they broke the internet in the worst way possible. Twitter in particular was merciless in roasting the Fire's new logo, and rightfully so. For a city with so much history and talented artists, it seemed as if the Fire put together a last minute project with little to no outside consultation. Judging by the largely negative reaction upon its unveiling, the club didn't take fans' feedback or input into account well enough, and it certainly didn't reach out to enough people in the community to work on it.
The only good news to come out of this is that there are reports of another rebrand in the works, and it appears as if the Fire learned its lesson. Joe FreshGoods, a Chicago native and noted streetwear designer who in addition to his portfolio of brands has created some of the most sought after collaborations with the likes of New Balance, adidas, and Converse over the years, has tweeted that the Fire has reached out to him, so hopefully he'll be somehow involved in the next rebrand.
Most importantly however, if the club is to do another rebrand, another new logo or color scheme won't suffice, no matter how good it looks. Making an effort to connect with the community is paramount, especially with the lack of enthusiasm currently surrounding the team. Creating a lively atmosphere could also lead to more players looking to play in Chicago, which by its location alone makes it an attractive destination, and on-pitch success could very well follow next. But the club must remember — a new logo doesn't mean anything if there's nothing else behind it.