It's that time again. As 2022 comes to a close, we take a look back at some of the best the year had to offer, starting with kits. 
From the World Cup to European Championships and beyond, it's been an interesting year of football to say the least. As always, the football world has been replete with drama both on and off the pitch. We've had intense battles for both league titles and relegation, and player transfer sagas ranging from Cristiano Ronaldo to Kylian Mbappe (yes, that was this year).
In cohesion with the usual antics, the kit scene has been booming as well. Over the past 12 months, we've seen some high flyers and some spectacular duds — and while it might not be the best kit year ever, it can certainly be held in a good light.
Let's highlight the best 2022 had to offer from clubs both large and small.
Athens Kallithea Home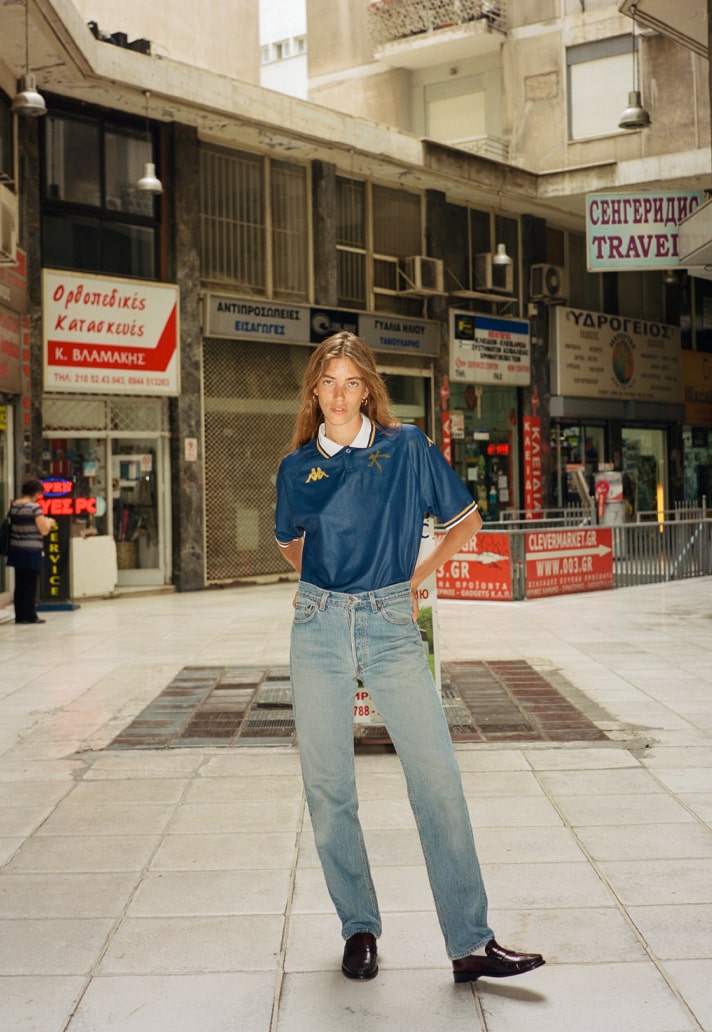 Following a slick rebrand, the Greek-based Athens Kallithea were kitted out with some fresh threads as designed by Bureau Borsche, the infamous Germany-based design house responsible for Venezia FC's recent makeover. The club even worked with Venezia creative director Ted Philipakos on the release.
The shirt has a deep blue base combined with a white, classic style collar and gold trims around the sleeves. Match this with the gold Kappa logo and the rebranded crest and you've got a shirt oozing elegance.
Venezia Third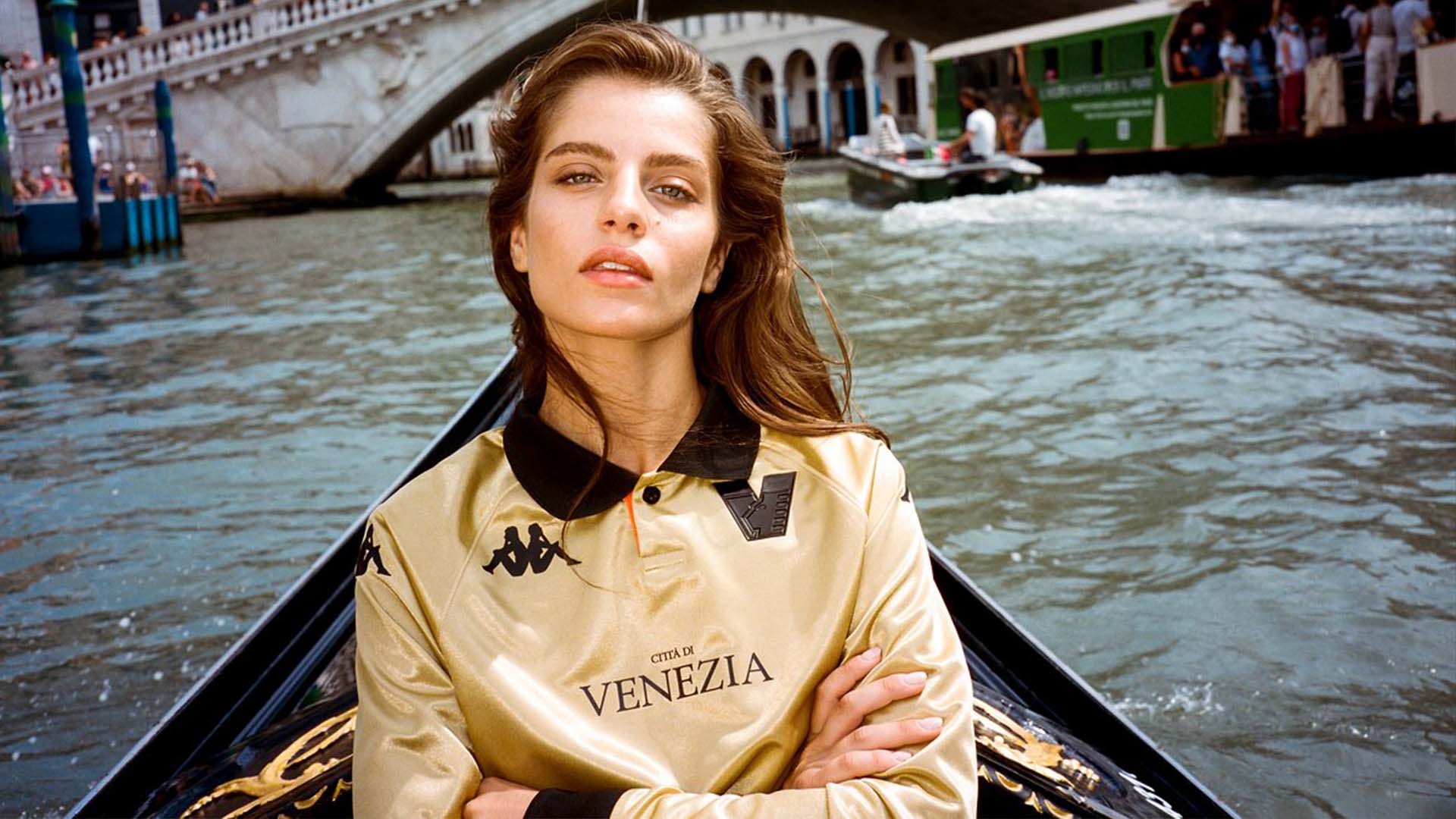 Venezia, as I and many others have said plenty of times before, is the coolest football club on the planet. Everything the club does has an effluence of attractiveness. So, when it released a trio of kits that could fill the top three of many best kit lists, everyone perked up and listened. The pick of the bunch, though, is unequivocally the gold third shirt, which embodies class, luxury, and magnificence. The beautiful shiny gold base combined with black accents elevates Venezia's style to a level I didn't know existed for a football club. Bravissimo!
Norwich Third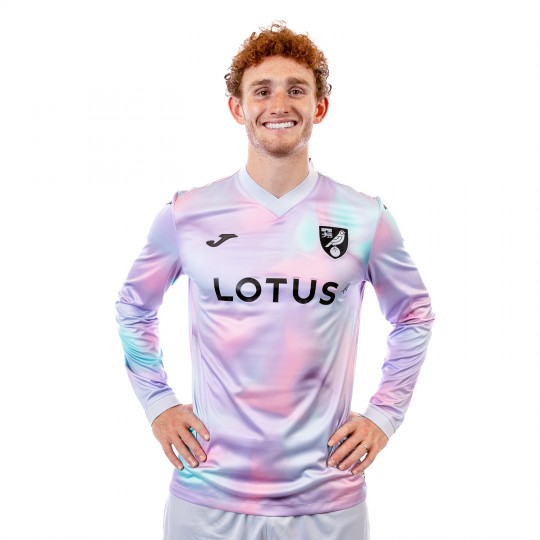 Sometimes a surprise package comes along and lifts your spirits. I'm not sure I would have ever predicted a Norwich City shirt would make my top 10 list, but this season's third kit from the East Anglian-based club is nothing short of brilliant. It's loud and vibrant and will upset a lot of the core English football supporters. With its tie-dye base, this shirt takes part in the resurgent trend using pastel colors and a metallic shimmer. This combination from Joma has Norwich kitted out beautifully this season.
Corinthians Third Japan Special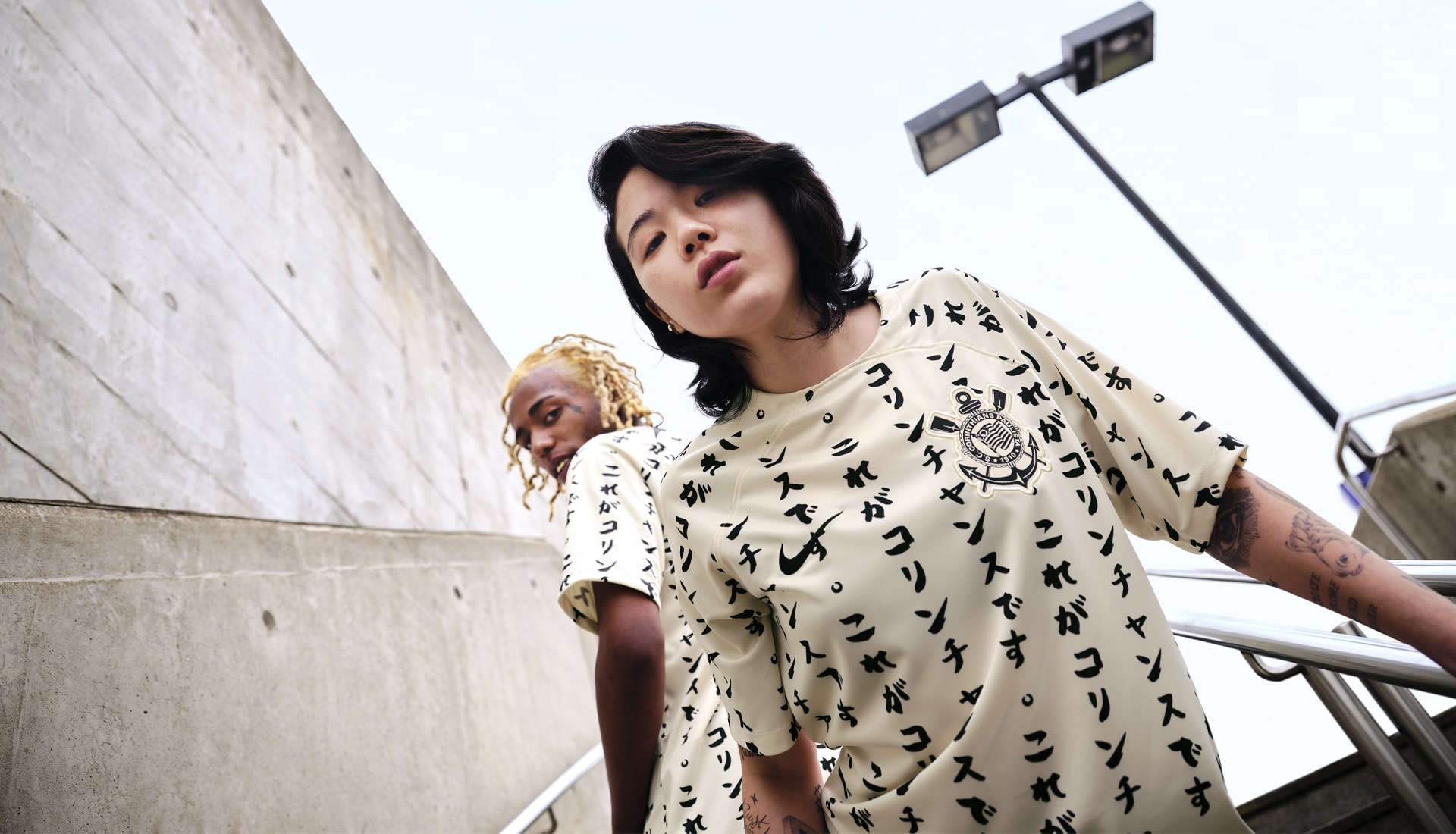 To celebrate the 10-year anniversary of its Club World Cup title over European champions Chelsea, Corinthians released a special edition shirt that caught the eyes of many a kit aficionado. The Japanese-influenced design cues are a nod to the host country of the 2012 Club World Cup. A simplistic yet stylish shirt base overlaid with a striking and unruly design gives a fantastic aesthetic for a football shirt.
Roma Home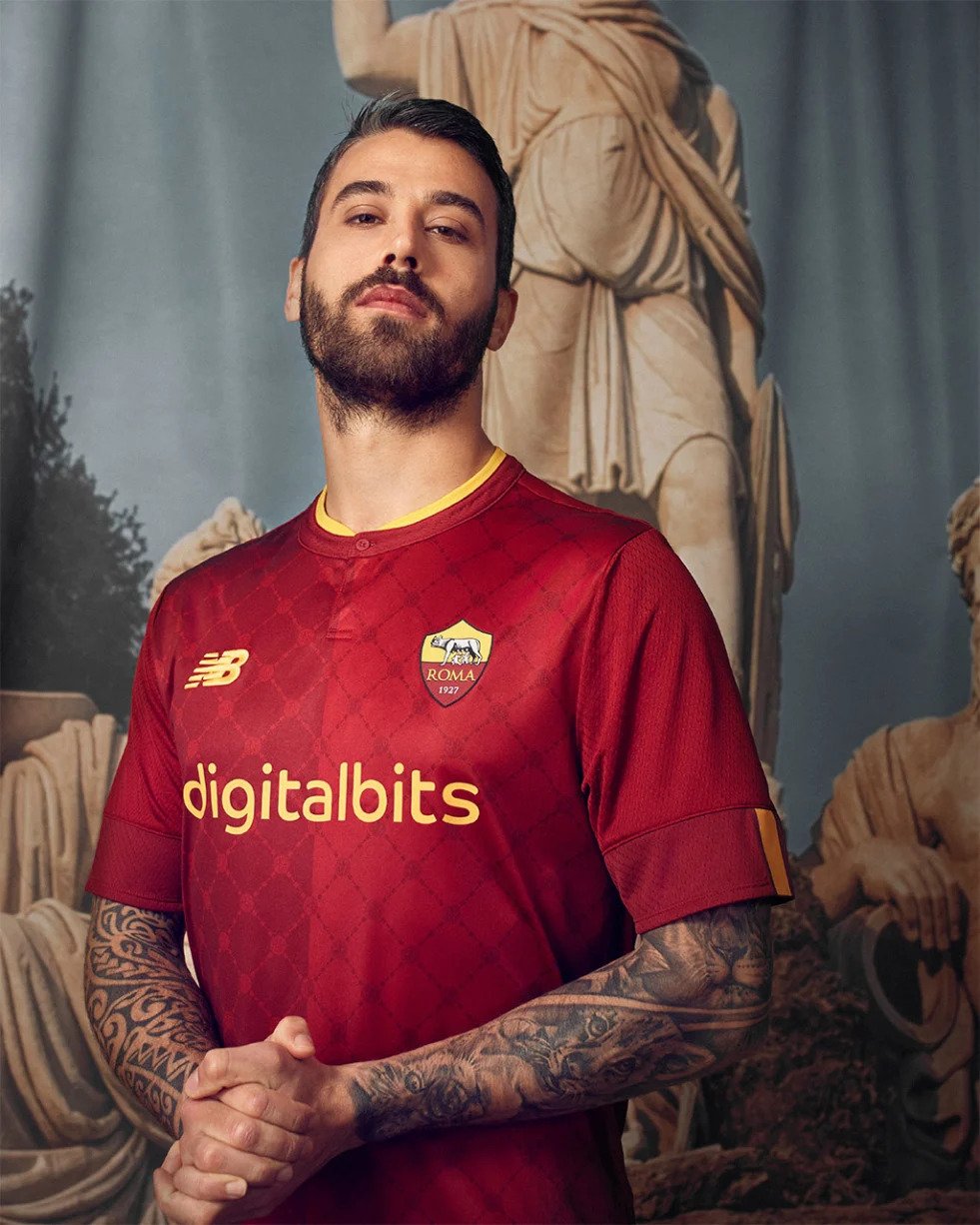 I'm not sure whether or not this is a bold choice for one of the best kits of 2022, but I am sticking to it and backing myself. This kit embodies the classic Roma look with the maroon and orange combination providing a delightful shirt. Looking at this shirt gives me a sneak peek into Roman history through its grandeur. It commands a majesty worthy of an emperor, which is how I imagine the players feel wearing it.
Real Betis Fourth
Revealed towards the (very) back end of 2022, this Real Betis fourth kit jumps straight into this top 10 list with good reason. An unintentional (I imagine) tip to Ajax, this special edition fourth kit features a thick green middle section with white on either side. A subliminal pattern inspired by ceramic tiles made in Seville is blended into the white sections, which with closer inspection adds another dimension to the shirt. Combine that with the collar, the huge gold numbers on the back, and the fact it is made by Hummel and you have a spectacular football shirt.
England Women's 2022 European Championships Home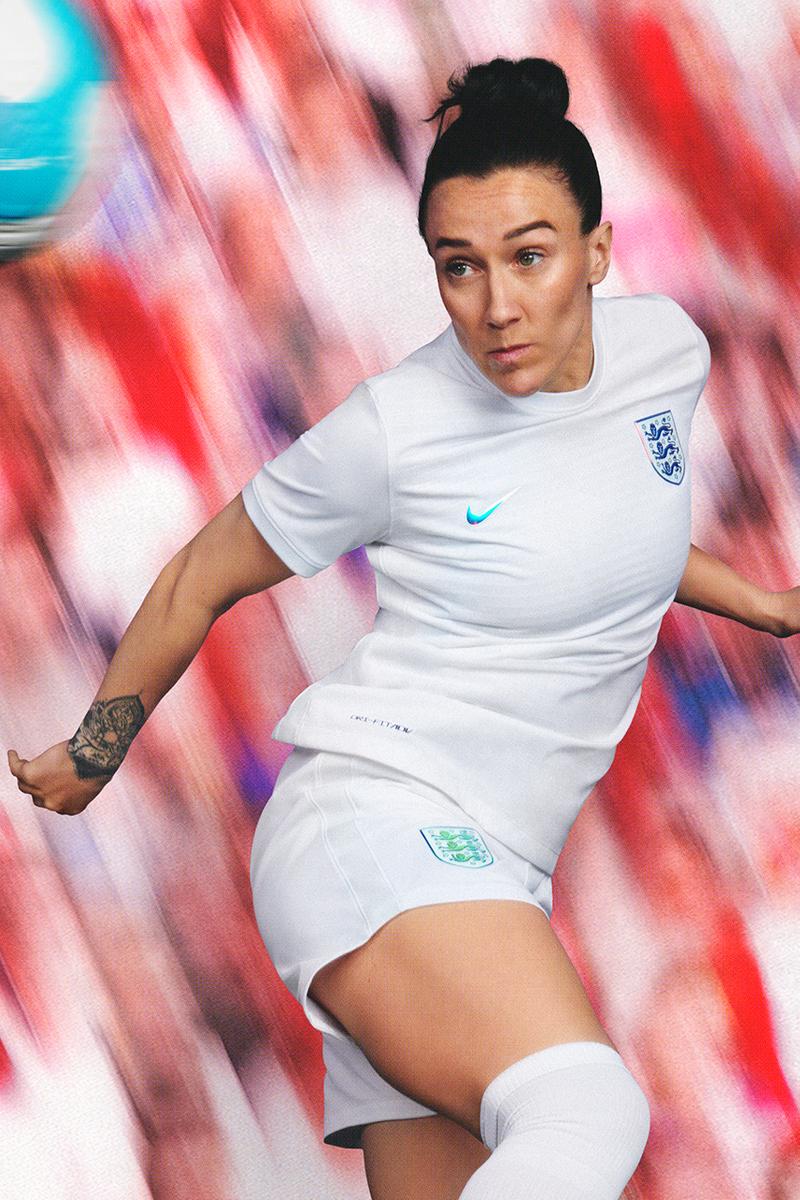 With the eventual disappointment of the England men's home kit, this Lionesses home shirt remains a breath of fresh air. A white base made up of a bespoke knit pattern consisting of triangular shapes adds a dynamic element to the kit, whilst the Nike swoosh and England logos are featured in iridescent logos. England went on to win the European Championships and I'm not sure there is a better kit they could have accomplished that in.
Vasco da Gama Third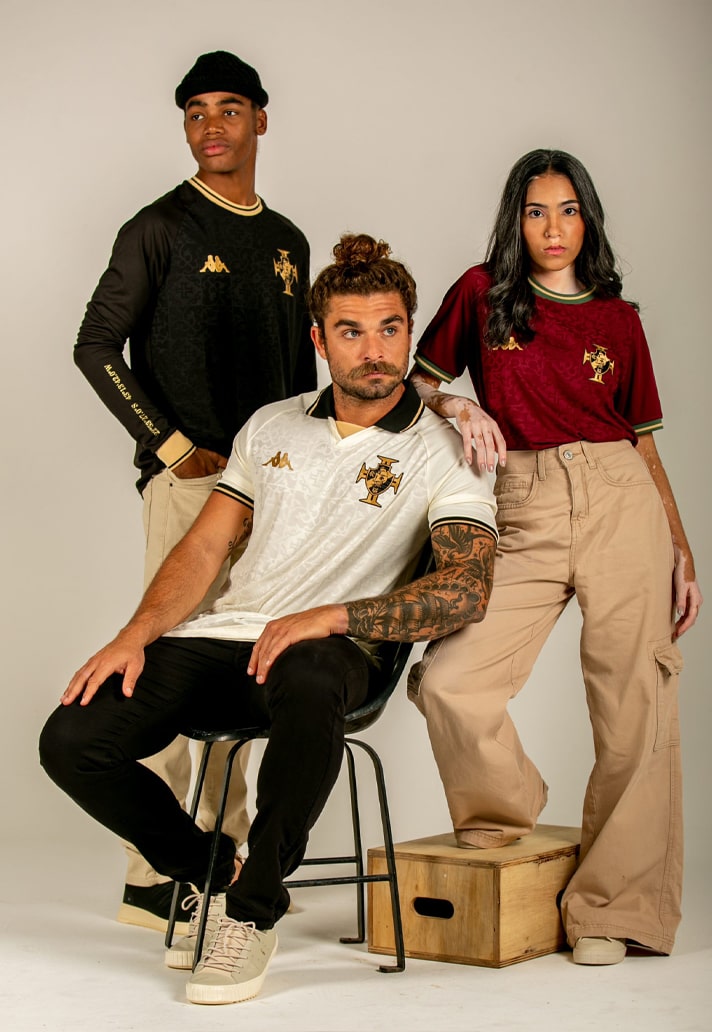 As you can probably tell from this list, I am a sucker for a subliminal pattern on a shirt. Something that takes a closer look to see, something that intrigues and chronicles. This Vasco da Gama third kit certainly follows suit. Combining the ever-so-classy collar with gold, black, and white colors, it fits right into the 2022 best kit list. The kit is also accompanied by two goalkeeper shirts, one black and gold and one wine and green, which collate to become a beautiful trio. However, the third shirt leads the pack and carries itself into a deserved spot in this top 10.
SSC Bari Home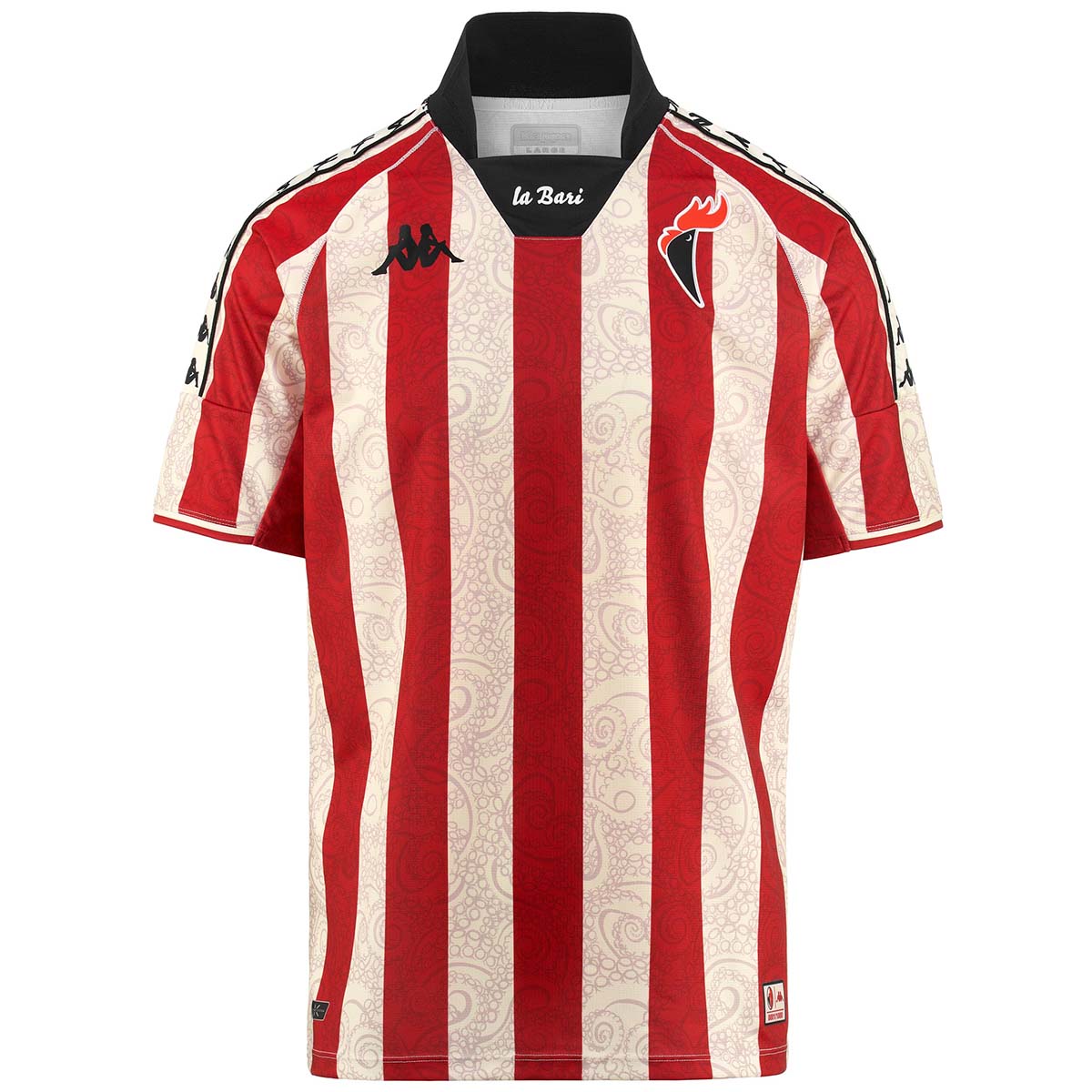 A special edition shirt in collaboration with designer Leonardo Colacicco, the 2022-23 SSC Bari home kit leads us on a nostalgic trip back into the 1990s. The red and white Kappa shirt features, you guessed it, a subliminal pattern of octopus tentacles that pay homage to the creature as a symbol of the city of Bari. You've also got the classic collar paired with the team name underneath. Kappa tape runs down the sleeves and a big stripped-down version of the crest sits on the chest. And for added attention to detail, the red stripes have been made darker in order to give off an even stronger retro vibe.
SPAL Home
A shirt that looks simple and perhaps unremarkable in design at first glance, a deeper investigation of SPAL's 2022-23 home shirt reveals a beautiful design that plays on historical influence. Macron has smashed it with the Serie B side's bespoke home kit. A blue and white striped concept, the shirt features three thicker center stripes that pay tribute to the meaning of the abbreviation SPAL. The name of the club, Società Polisportiva Ars et Labor, is repeated across those three stripes providing another layer to a subtle yet spectacular design. Combine that with the button-up collar and you've got a nice way of concluding this definitive top 10 list.