For the past month, we have been infatuated with the world's biggest sporting event, which came to an end in spectacular fashion over the weekend. Now that it's over here's what both new and established football fans can do with their newfound spare time. 
Upon conclusion of the incredible maelstrom that was the 2022 World Cup final, many of us looked in the mirror and saw completely different people: Beards that weren't there a month ago, bags underneath the eyes from constant early wake up calls, and perhaps a few extra pounds from the matchday snacks.
This tends to happen every four years. For a month-long span, we become glued to our TVs, eagerly awaking at ungodly hours to consume the world's greatest sport on the world's biggest stage. 2022 was no different.
It didn't help that the on-field product was perhaps the best it's ever been, almost in defiance of the rocky prelude to this World Cup that included human rights protests and a lack of infrastructure. Since November 20, we were reminded of why we love the game, no matter what Dana White thinks.
But now that the World Cup is over, you may find yourself confused, almost as if you are lost at sea with nothing to fill your days and dreams. So, you have turned to us, Urban Pitch, veterans of the game, to figure out what to do with your newfound free time.
Knowing that there are two factions of fans after the World Cup, I decided to break this up into two separate sections: one for fans that are new to the game, and the other for established fans.
For the New Fans
Pick a Team
Recently, one of my friends at work got fully invested into the world of football after watching the World Cup. And, as one of his few friends who had been a fan for quite a while, he turned to me to help him select a Premier League club to support. As I always suggest, if you don't have any familial connections to a football club, pick one that fits your aspirational personality (that reference is for all the people who took an intro to psychology course in college).
The Premier League has such a wide variation of teams with different personalities. In my friend's case, he chose Brighton & Hove Albion as he wanted an innovative club, still an underdog, with good looking jerseys. Choose a club in the Championship (the English second division) if you want an even bigger challenge. That way, you can lord it over all of your friends when your team eventually gets promoted to the Premier League and becomes every hipster's new favorite team.
Pick a Favorite Player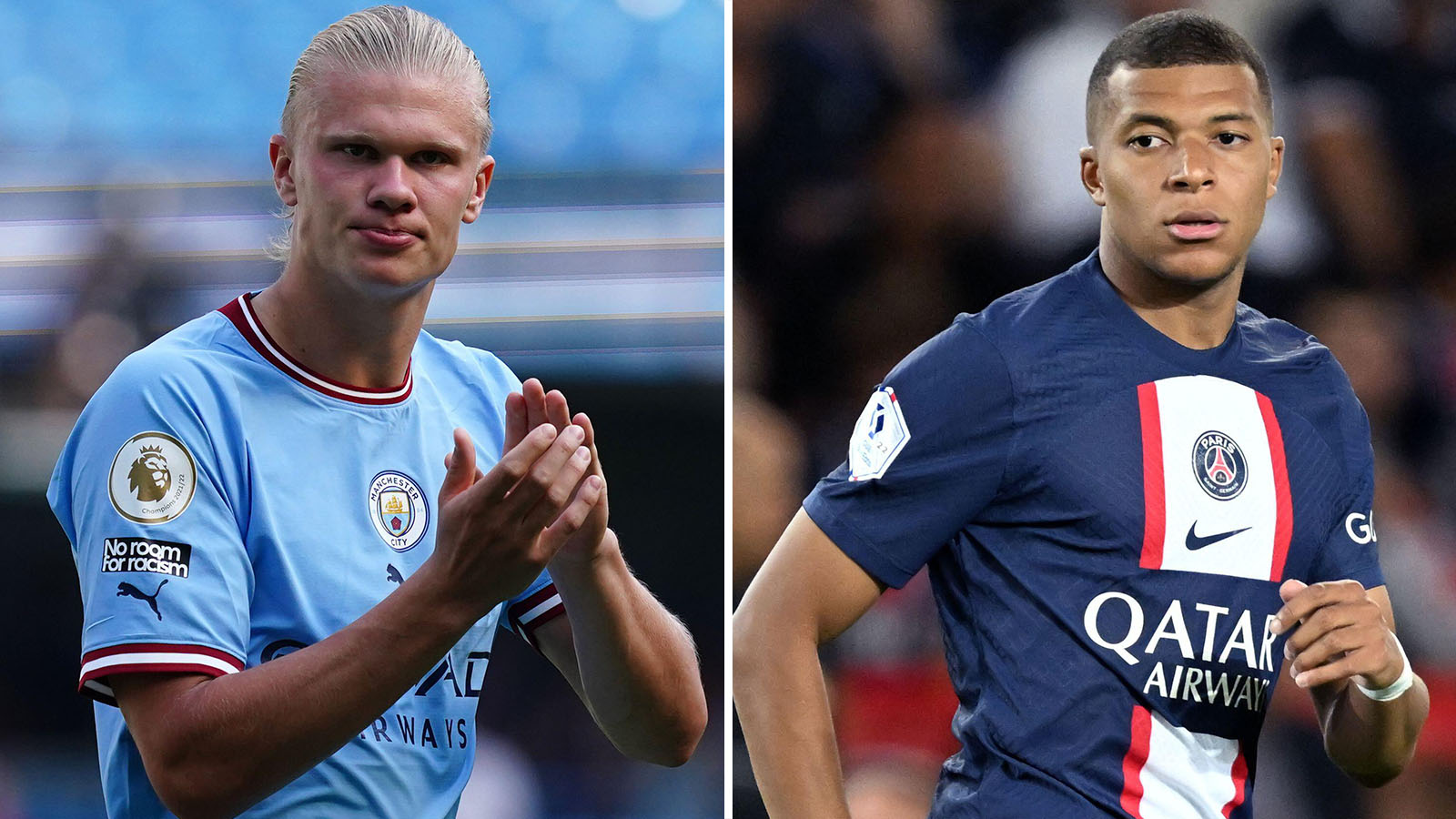 Typically, a lot of new football fans will pick their new favorite team because of their new favorite footballer. If that isn't the case and you are willing to cross enemy lines, here are my suggestions for how to go about picking a player to stan over. Firstly, decide what type of fan you want to be. If you want to be pretentious (like me), try and find a midfielder who "flies under the radar," or a wily center back who doesn't get the credit he deserves.
If you want the next Lionel Messi or Cristiano Ronaldo, there are two legitimate options for you in Kylian Mbappe and Erling Haaland. Both of them have their defining qualities and have already blossomed into exquisite footballers at 23 and 22 years of age respectively. If you want ruthless, robot-like efficiency, go for Haaland. If you want a gifted beyond-belief, goalscoring machine, Mbappe is your new man.
And while these two players are great options, the world of football is currently going through a huge revitalization of talent, and there are endless options for you to fanboy over.
Brush up on the History and Language of the Game
Football has been around since the late 1800s, so there is lots to learn, and by all means, you don't need to know all of it. But, for the sake of yourself and your newfound football friends, try and learn about some historical figures and clubs. And while typical history can be drab and boring, the history surrounding football tends to be pretty colorful, with some exotic twists and turns.
Another recommendation is learning some common football terms that are bandied about like they are in everyone's base vocabulary. Whether it be the number system that people use to describe a player's position, or terms to describe someone's playing style, these new terms will help you understand the jargon of football talk. In case you were looking for inspiration, my favorite footy term is when someone is described as a "tekky little winger," which loosely translates to a small, attack-minded player who plays on the outside and uses skill and trickery to beat their opposition.
Look Into Your Local Club
Finally, the most important thing a new fan can do is interact with the game on a local level. Sure, you don't need to volunteer at a youth football club, but find the highest level of the sport you can (could be MLS, USL, CanPL, or semi-pro) and go out to support. Seeing football in person is the best experience you can have and will quickly teach you about how varied the game can be at different levels. And while the local level might not be as glamorous as the World Cup, there is a beauty in lower league football that can't be matched.
For Established Fans
Check In With Your Family
This might seem like an odd suggestion, but hear me out. The world didn't stop when you decided to devote your entire life to watching Morocco push for a World Cup final. So, some of your responsibilities had to take a backseat, and typically, family is one of the first to go.
You should go armed with an apology (even if you don't mean it) to help smooth over the damage of any missed obligations due to scheduling conflicts.
In your defense, family obligations don't score last-minute winners or bicycle kicks.
Check if You Still Have a Job
While sneaking glances at your phone to watch a stream of the game is exhilarating, what isn't thrilling is how much your job performance dropped this past month. And hey, the job market is cyclical (just like the World Cup), so if you lose your job every four years, it might be worth it. You were probably due to look for new opportunities anyways.
And with the holidays coming up, you have just enough time to devise a plan to rebuild your reputation in the office come January.
Educate Newcomers on Twitter
One of the many upsides to being an experienced football fan is educating new fans, especially without justifying why your opinion matters more than theirs. You've earned the opportunity to lecture anyone who doesn't know what a double pivot is, and you, the greatest footballing mind since Cruyff, have a fresh batch of students ready to listen to your doctrine.
In all seriousness, half the joy of being a football fan is the ability to exchange opinions on what could have changed the outcome of the game, who is the better player, or even which jerseys look the best. And while the World Cup gave you an excuse to tweet exclusively about the beautiful game, you may as well keep the ball rolling and become a full-time football personality.
Realize Your Club Team Has No Chance of Winning the League
Unless you are a fan of a few select clubs, you are back to reality. No longer does your team (or adopted one) have a legitimate chance to win the World Cup (or, in this case, the league title). As the majority of leagues around the world are midway through their seasons, the real contenders have shown themselves.
Your weekends will return to starting with false hope and ending with the stark realization that even with a big win against your rivals, you are still 10 points back of first place.
The World Cup is over. Football is no longer appealing to a lot of people. And you can't get away with watching it at work. Set the timer for three-and-a-half years, because it will be back, and we will celebrate the beautiful game once again.