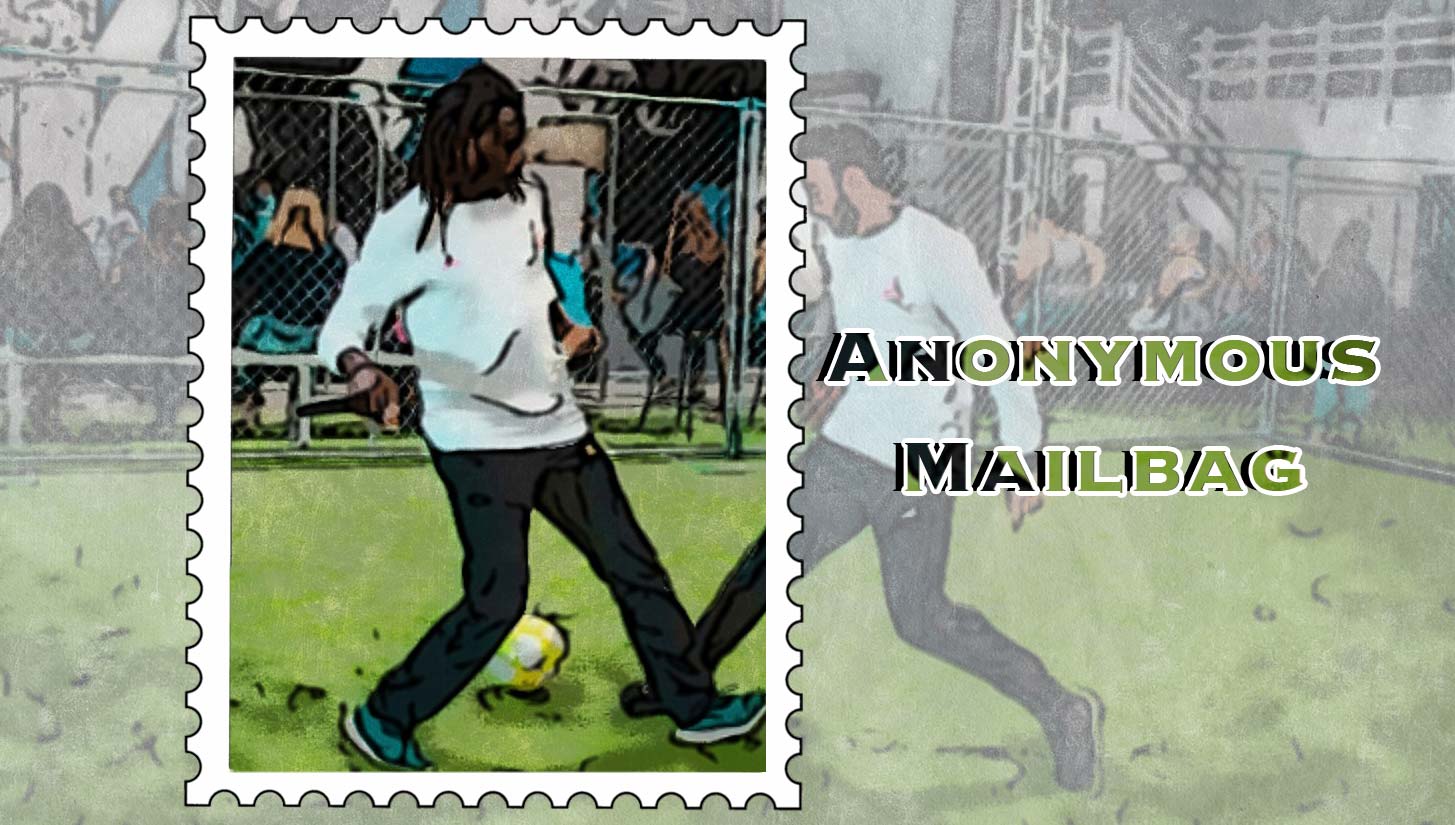 Here is our latest Urban Pitch Anonymous Mailbag, where we answer your unfiltered questions and replies to our stories or any particular issues and topics in soccer and culture today. 
This week, MLS announced that the 2021 season will begin April 3 and all clubs will play 34 matches. This season will feature 27 teams with the addition of the expansion franchise Austin FC beginning play this year. It looks like it's still up in the air if and when fans will be able to watch in stadiums across various states. MLS revealed it lost nearly $1 billion in revenue in 2020 due to coronavirus.
On a personal positive note, I was happy to hear the news that my good friend and stud goalkeeper, Abraham Romero, will be joining Orange County SC! It competes in the USL Championship and is pretty close to me here in the OC. I've always been vocal about the importance of showing support to your local teams and this gives me greater incentive to root OCSC on this year.
As always, you can send any questions or comments on any topic with your anonymity guaranteed to: [email protected].
Here is the latest Anonymous Mailbag:
Re: I Quit Corporate America to Pursue My Passion (This is What I Discovered)
Always wanted to hear this story. Thank you for being so brave in choosing to chase your passion. Thank you for sharing. — Friend in California
I appreciate you supporting and following my journey with respect to leaving the corporate world in order to pursue my passion rooted in soccer. Although I did go into some of the lessons that were learned, I didn't really delve into the actual reason and the spiritual journey behind why I had to take the leap of faith. I plan to go deeper into that someday which is a much more deeper reason.
Re: I Quit Corporate America to Pursue My Passion (This is What I Discovered)
In a good and a bad way I can relate to it. Well written and also it's the hardest thing in the world just about being an entrepreneur especially when you can take the easier path. — Fellow Entrepreneur
I'm always interested in meeting a fellow entrepreneur and hearing their own story which I always find so very interesting and unique. I don't think anyone can understand the true nature of the difficult journey and level of insanity it requires to be an entrepreneur unless one goes through the process themselves. With that said, I have the utmost respect for anyone willing to follow their own independent path.
Thanks for reading Urban Pitch's anonymous mailbag. Send your comments and questions with anonymity guaranteed to: [email protected].