He's not a business man, he's a business, man. Jay-Z and his Roc Nation entertainment agency shook things up last week when they announced a new partnership with AC Milan. In honor of their alliance, we dug through Hov's archives to match some of his bars with memorable moments in the club's history.
As the old adage goes, "all athletes want to be rappers, and all rappers want to be athletes." AC Milan has made a big move to help bridge that gap and attract the most prominent names and sponsors in the world of football. The club secured ties with Jay-Z's entertainment media agency Roc Nation for a strategic partnership to help grow the AC Milan brand and help it return to the glory days of the past.

Jay-Z works closely with PUMA (also the current equipment sponsor for AC Milan), and Roc Nation manages some of the world's best footballers, notably Kevin De Bruyne, Romelu Lukaku, and Marcus Rashford. Of course, these partnerships do not guarantee that these players will move to AC Milan, but Jay-Z's undeniable star power will certainly pull some exciting brands and world superstars to the Rossoneri.
To celebrate this landmark partnership, we've paired up some of Jay-Z's best lyrics with historical moments from one of the most illustrious Italian football dynasties.
"Generational wealth, that's the key" — "Legacy," 4:44 (2017)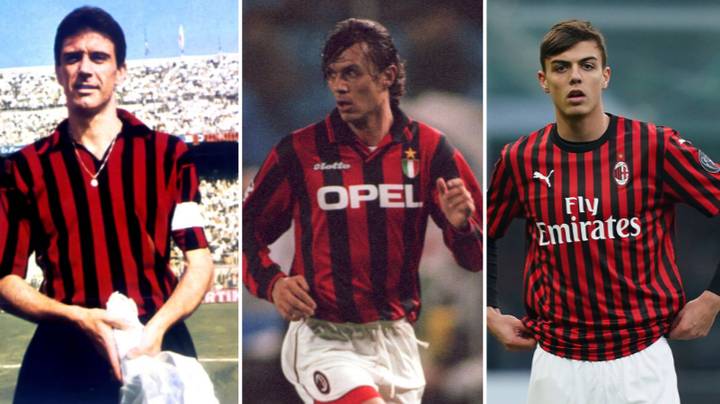 How can we start talking about AC Milan without talking about their most historic family? The Maldinis have now had three generations play for the Rossoneri. It looks like the heir apparent, Daniel, will buck the defender trend that his grandfather and father set, as he is an attacking midfielder. So far, the youngster has only had one appearance, but the future looks bright for the young and creative Italian.
Moving one generation up, we have the most successful Maldini to date. Paolo Maldini is unquestionably one of the best defenders of all time. He holds the club record for appearances, with 902 of them over a 24-year career, while also securing 25 major honors. Paolo's career is one of the few that could contend with the success of Jay-Z.
Finally, we have Cesare. The first Maldini to lace up for the Rossoneri. A strong defender, he suited up 412 times for AC during his 12-year career with the club.
AC Milan will hope that this generational wealth will help to build on the generational fandom that they may have lost during their recent, turbulent period of football.
"Life is a trip so sometimes we gon' stumble/You gotta go through pain in order to become you" — "Power (Remix)," GOOD Fridays (2010)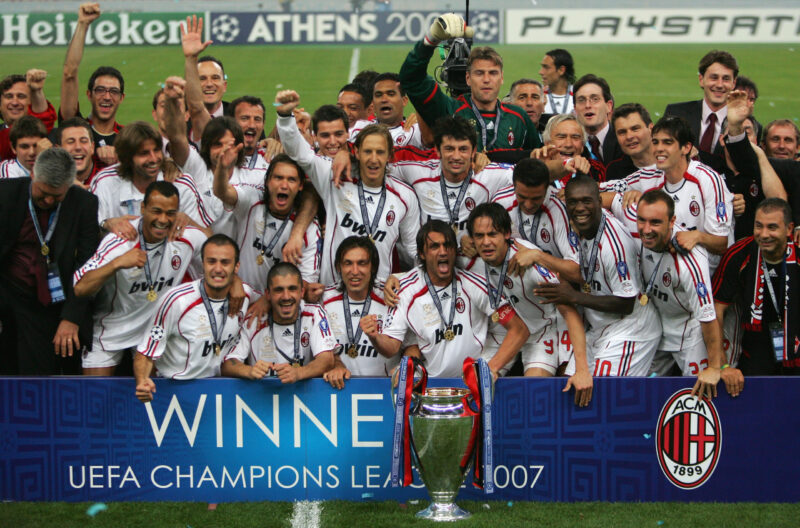 AC Milan is a team that has had immense success, but they have had many failures as well. The 2005 Champions League loss to Liverpool being one of those dark moments. This defeat is what made their 2007 UCL title all the more special for an incredible group of players.
Here are some of the names that featured for this world-class squad: Dida, Maldini, Alessandro Nesta, Gennaro Gattuso, Kaka, Andrea Pirlo, Clarence Seedorf, Filippo Inzaghi, and Ronaldo Nazario.
Many of this squad had to go through the heartbreak of losing in 2005 to realize that they have the heart of a champion.
"Success is like lust, she's good for the touch/She's good for the moment but she's never enough" — "History," More Than a Game (2009)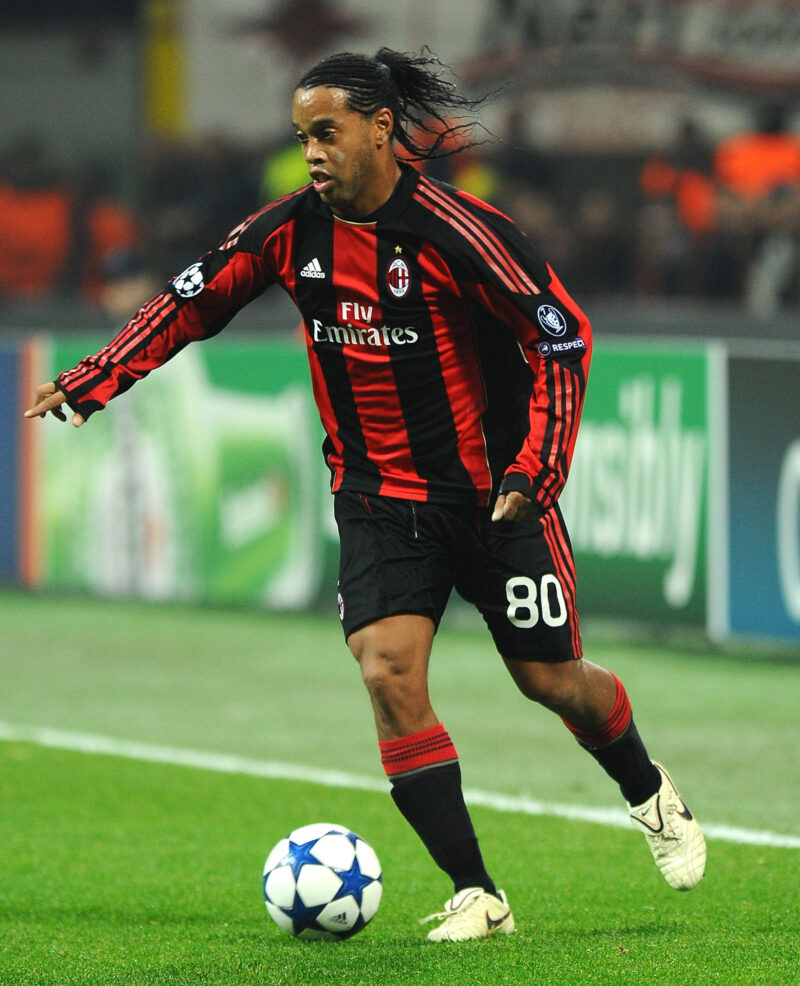 Between 1986 and 2011, winning was something that defined AC Milan. But it wasn't just the winning, it was how they won — we're talking eight league titles and three Champions Leagues. It wasn't enough though. The thirst for success is unquenchable, and Milan were hardly satisfied with each trophy they won.
Addicted to winning, they needed to be better than ever. Having players like Kaka, David Beckham, and Ronaldinho gave the Rossoneri a sophisticated style that few clubs could ever hope to match. If you want to be great, you must be the gold standard. AC Milan chased it constantly during their two decades of dominance.
"Time waits for no man, can't turn back the hands" — "Regrets," Reasonable Doubt (1996)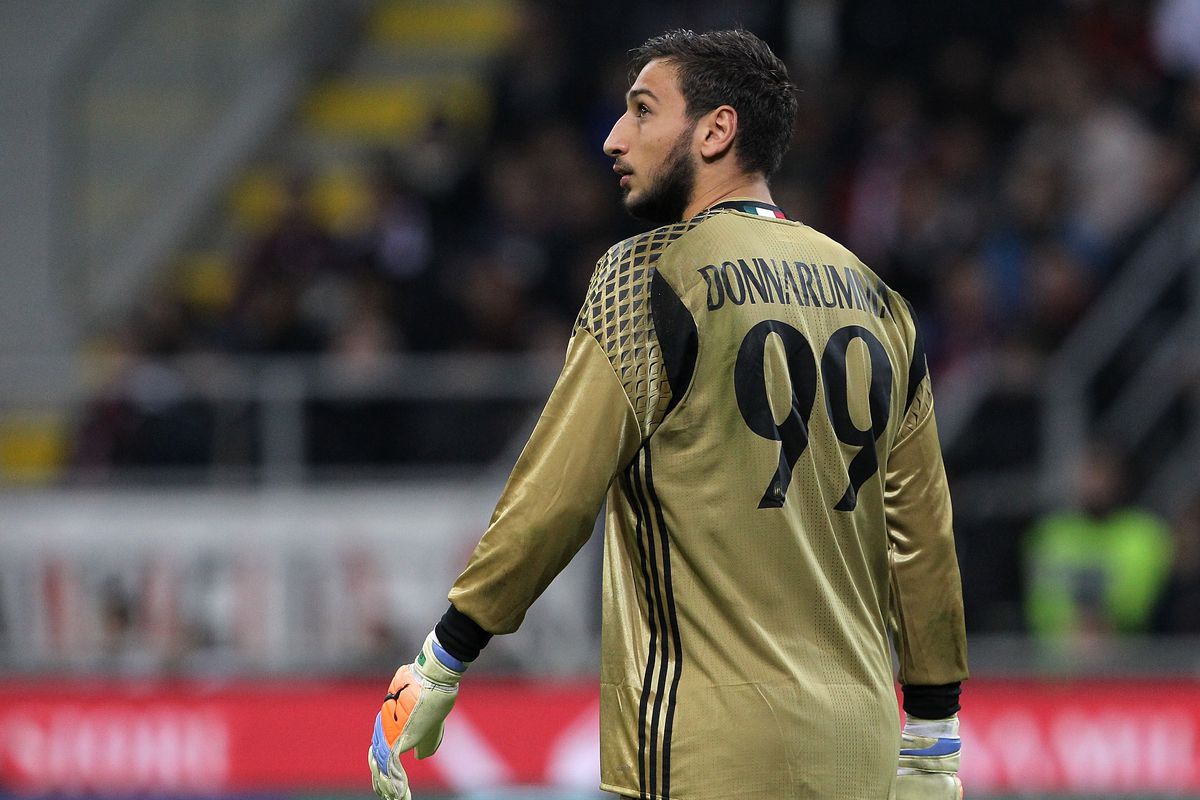 If time waits for no man, then it certainly did not wait for possibly the next great Italian goalkeeper. Gianluigi Donnarumma already has 197 appearances in the net. He's 21. Having made his debut in front of the sticks at 16, Donnarumma may be the lead contender to challenge Maldini's appearance record.
"Fear not when, or fear not why/Fear not much while we're alive/Life is for living, not living uptight" — "Young Forever" Blueprint 3 (2009)
One of the most famous moments from AC Milan in their recent history is an excellent goal scored by Philippe Mexès. This goal and lyric show what the authentic AC Milan is — fearless. The world of football celebrates the brazen, the passionate, and the intelligent.
If the partnership between Roc Nation and AC Milan is to be successful, they must live without fear and instead return to what made AC Milan such an incredible dynasty, which is a confidence that you are making the right decisions.
Will Jay-Z and Roc Nation usher in a new era for AC Milan? Let us know in the comments below.