With their latest winter collection featuring a pair of football-inspired knit shirts, we take a look at different times Palace Skateboards dipped its feet into the world of the beautiful game. 
Palace Skateboards has grown into a streetwear behemoth, and like many others before it, has regularly turned its attention to football for inspiration. The crossover between football and fashion has certainly ramped up in recent years and Palace are all on board. Their latest collection looks to the beautiful game to celebrate a pair of champions — Argentina and Napoli.
With the brand venturing into the sport's waters multiple times in the past, let's take a look back at some of the more notable Palace football collections.
2022: Palazzo Inter-Inspired Shirts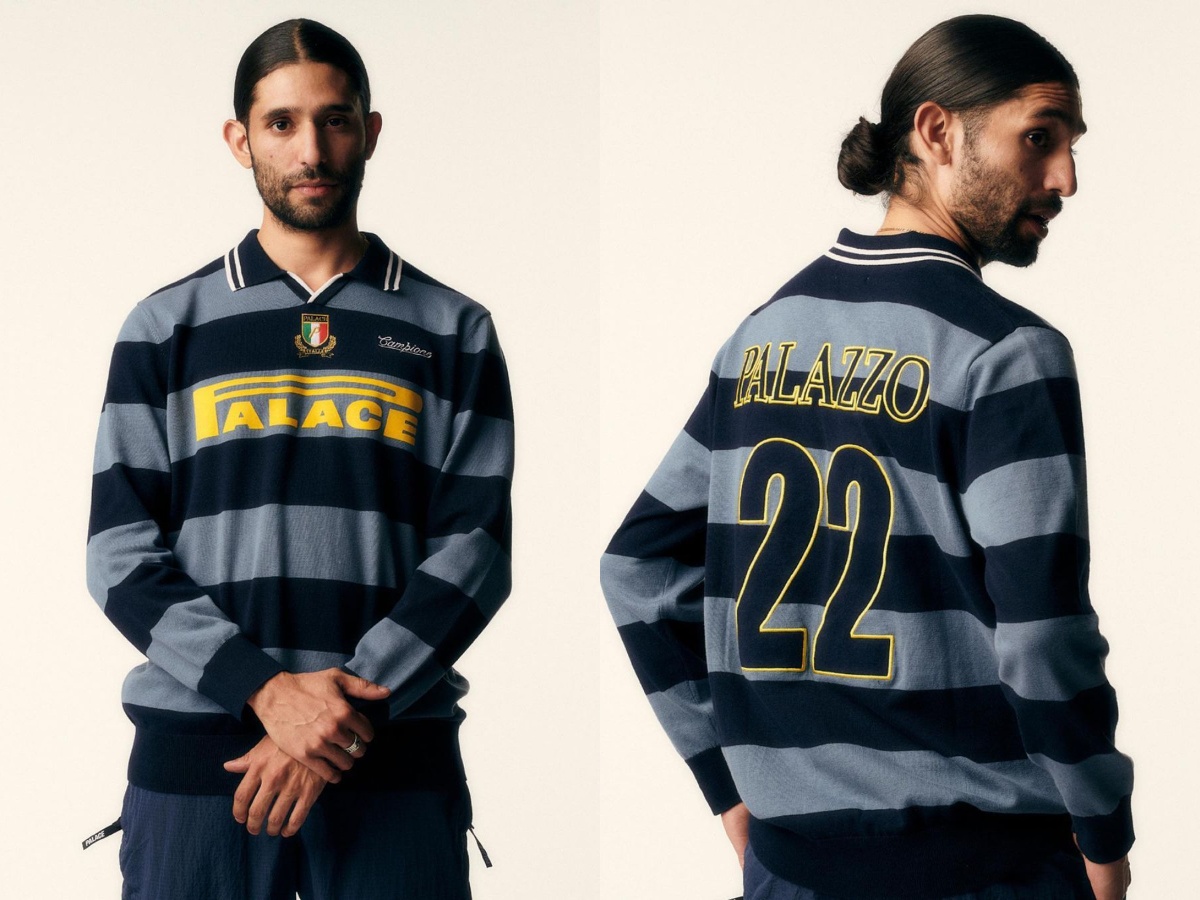 When I see this kit, I instantly think of Il Fenomeno. Brazilian Ronaldo rocked this shirt, donned with Pirelli across the chest and the No. 9 on his back. Palace have run with this color scheme and design, changing Pirelli to Palace and adding a "22" to the back as an ode to the year it dropped. Not only that, but it's a lovely knit number adding a bit of class to the iconic look. It's one of Inter's best kits and one of Palace's top pieces.
2022: Palace x Gucci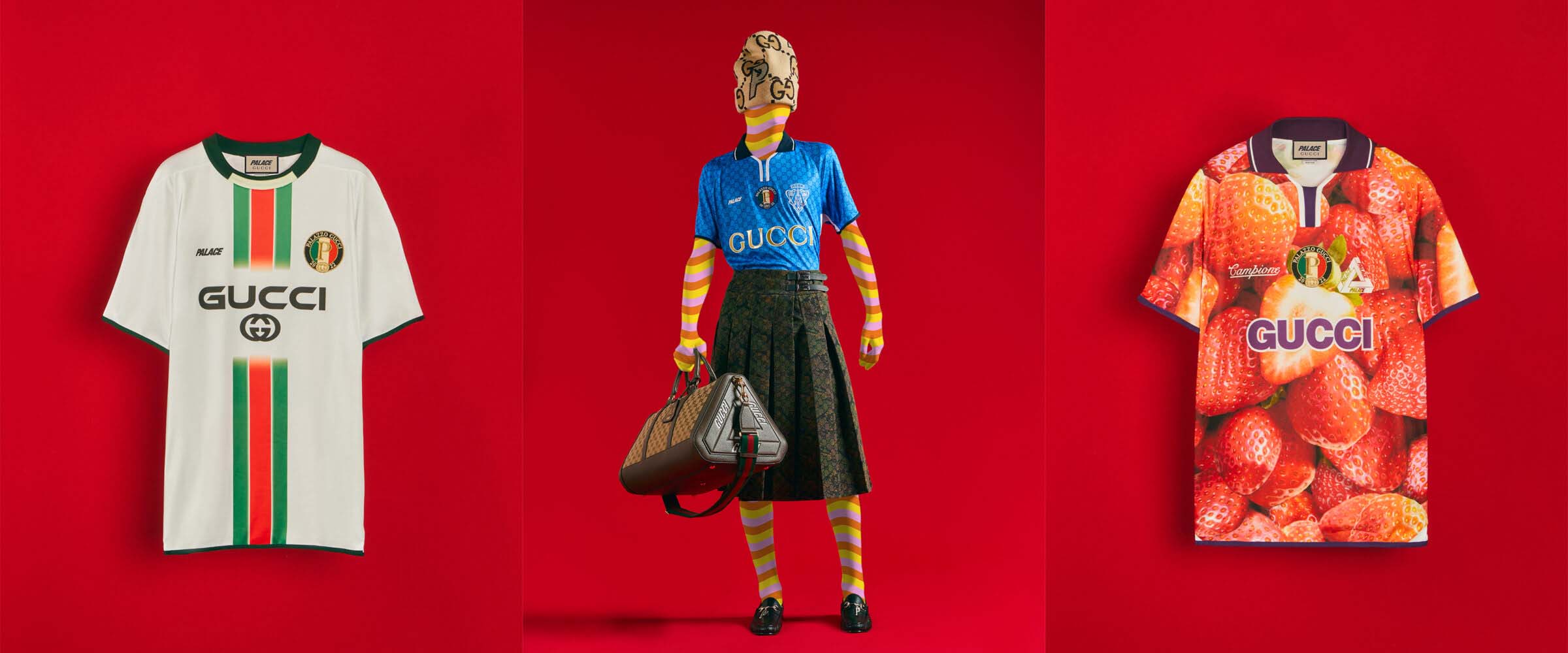 Also in 2022, Palace teamed up with high fashion giants Gucci to release a trio of jerseys that mixed traditional kit elements with the maximalist design cues we've come to expect from haute couture. Whether you love them or not, these shirts are bonafide head turners that will get plenty of attention no matter where they're worn.
2019: Palace x Juventus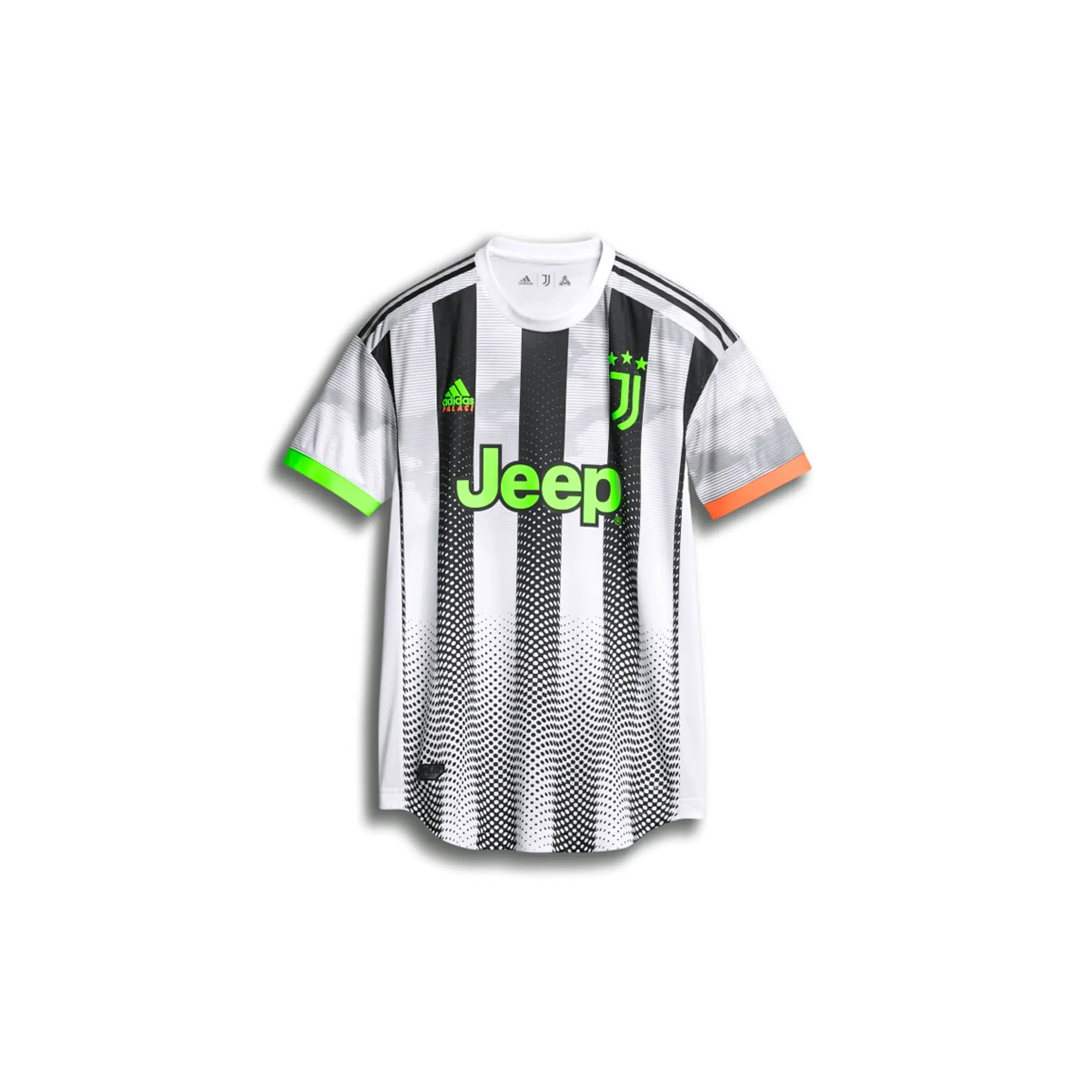 This one certainly caused a stir, but I think it was one that really shone a light on the direction football was heading from a creative and fashion perspective. The Palace x Juventus collection featured special edition kits that were worn on pitch by Cristiano Ronaldo and co., in addition to accompanying tracksuits and gear that all featured a green and orange neon twist. No matter your affiliations with the club and whether you like them (I don't blame you for not), this collection was a success and flew off the shelves. Yet again, Palace flaunted their style and this foray into football was a significant moment in the sport's journey.
2022: Palace x Umbro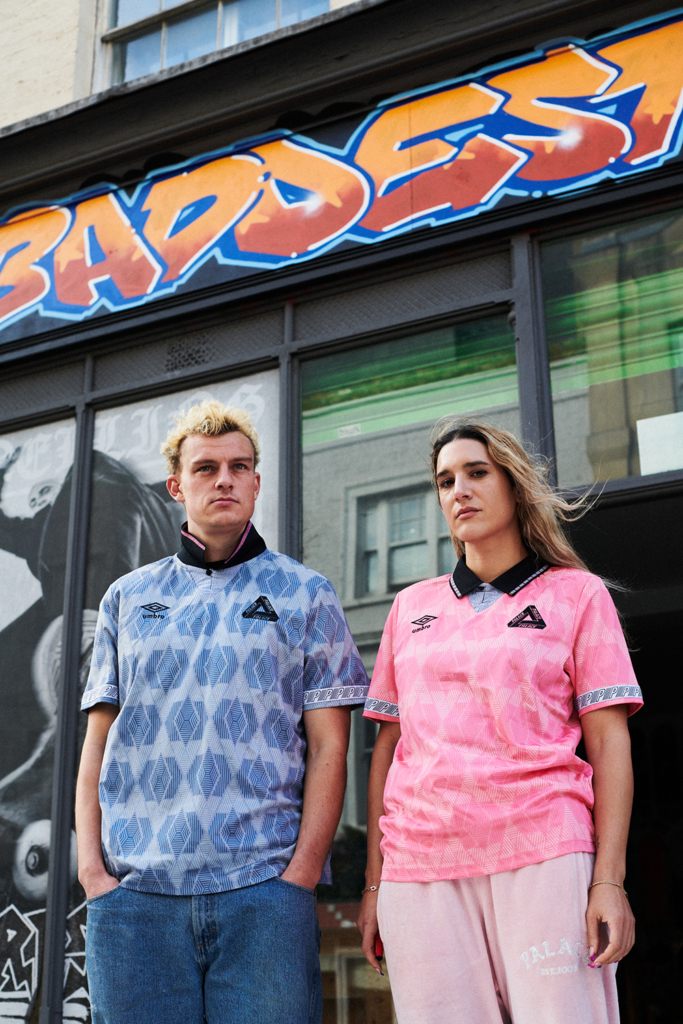 Umbro's been a brand that's always had a presence in football, and 10 years on from their first collaboration, Palace and the Double Diamonds were back. The two brands turned their creative attentions to Italia '90 and decided to effectively re-release the iconic England kits but with a unique twist — additional colorways being released as well. Throw in a classic-style drill top and this capsule collection is a simple, yet effective hit.
2023: Argentina & Napoli Campeões Mundiais 2023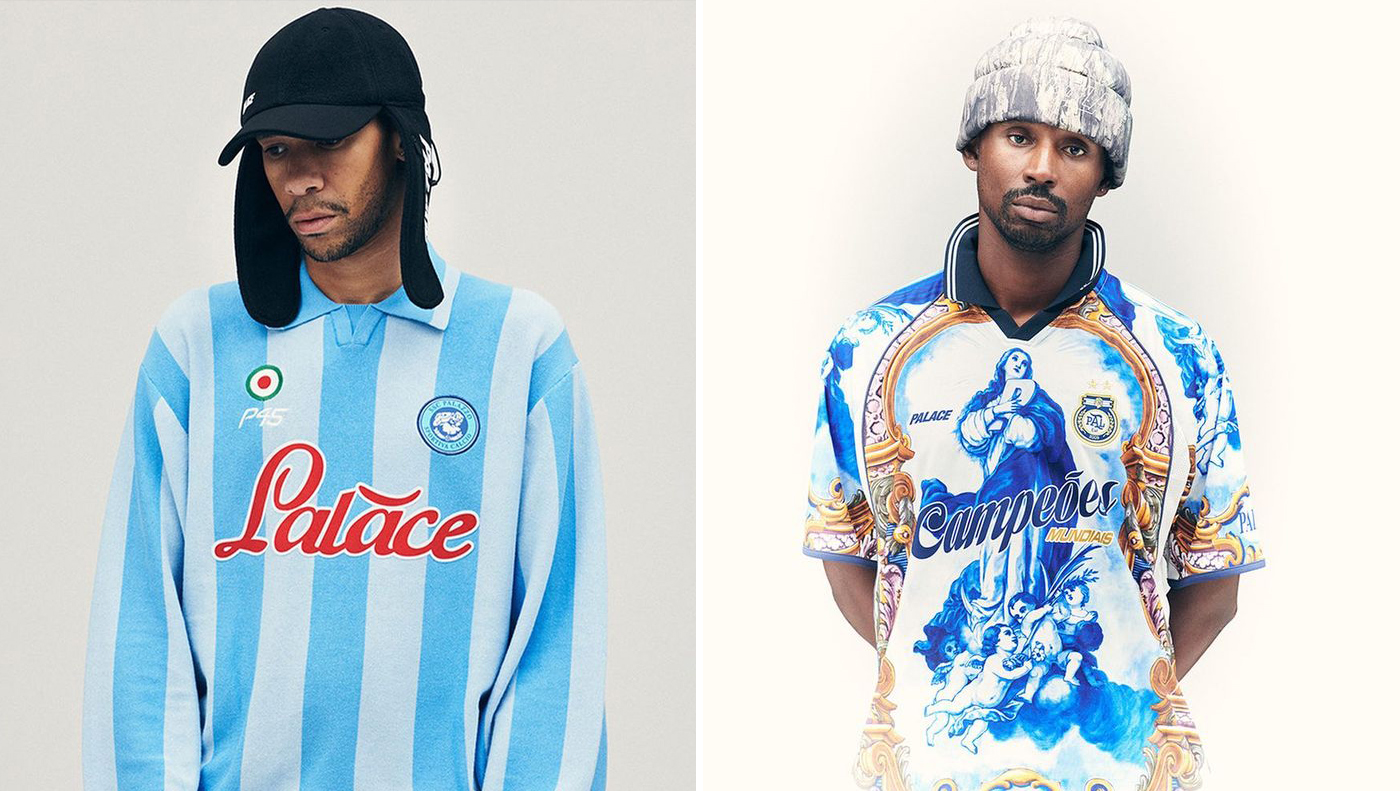 Just look at them. It was hard not to throw these shirts right into my favorites. The Argentina-inspired one is an ideal nod to Lionel Messi and the team's famous win in Qatar last year. Featuring Baroque imagery, with the Madonna taking center stage, it's a wonderfully expressive piece.
Being a Napoli fan myself, I'm equally drawn to the second shirt in the collection that pays tribute to a historic Scudetto triumph. Different shades of blue, a nod to the Lete sponsorship, and a knit material — what's not to like here?