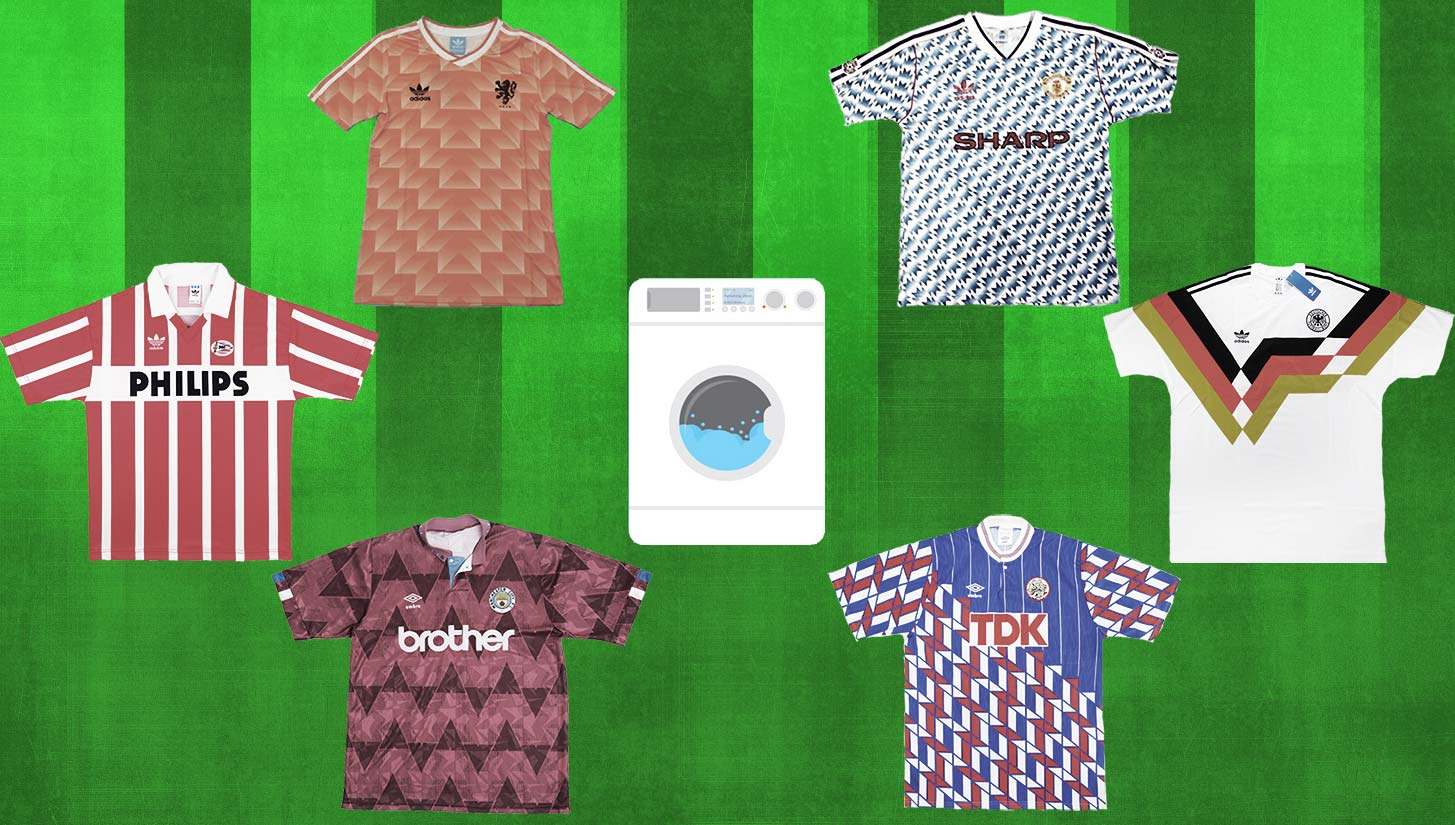 Kits, especially vintage ones, are among a soccer fan's most precious possessions. As such, many are loath to wear them out of fear of ruining them or depreciating their value. But for those who want to flex their kit game (and even for those who don't), our retro kit care guide breaks down how to properly clean and store your jerseys to maximize their longevity.
We've all been there before. You place your order, hardly able to contain your excitement. You check the mail box at the same time every day, so much so that you're on a first-name basis with your postal worker. Finally, after weeks of waiting, it arrives. You quadruple-check to ensure the authenticity of your purchase, because no one wants to be roasted for wearing a fake kit.
Wanting to flex a little bit, you decide to throw on your new (insert club here) drip and head out into the world. The new kit feeling is akin to that of a fresh cut or a brand new pair of kicks. You can't wait to pull up on your friends at pickup or at the barbecue.
But then you get hit with an over-aggressive slide tackle and get up with a massive grass stain. Or you're a little careless with the ribs and now you're covered in sauce (and not in the good way). As good as you were feeling earlier, this is the exact opposite.
Taking a new kit out into the world is a dangerous proposition, and protecting it at all times can be mentally draining, if not impossible to pull off. Sometimes stains happen, so what should you do in those circumstances to clean it up? Also, what's the best way to store your kit collection? We reached out to well-known kit connoisseur Phil Delves, who only wears about 10 percent of the shirts in his possession, to get some advice on how to properly clean and store your football shirt collection.
Cleaning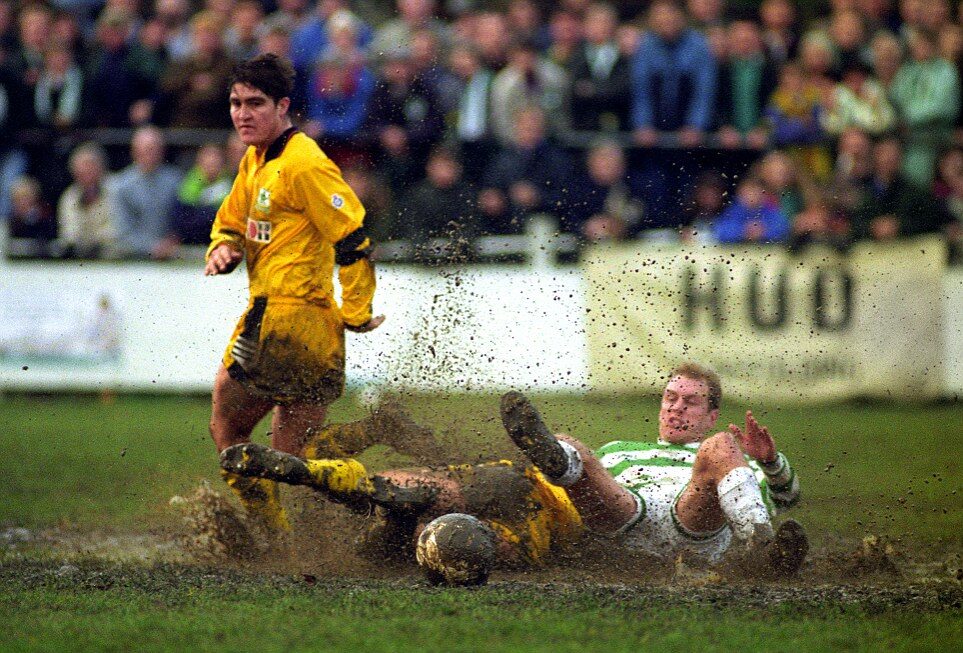 The laundry machine can be a kit's worst nightmare if used incorrectly. Thankfully there's a few different ways to wash your kits to avoid wear and tear. The safest method is the old school way — hand wash and hang dry. But if you're not up for the manual labor, you can also machine wash your kits safely too.
Turn it inside out to avoid damaging any sponsor graphics and crests, throw it in some cold water, and then tumble dry on low temperature.
"For washing kits, I'm usually happy to wash them at 30 degrees (Celsius) with something like a sportswear or gentle setting," Delves said. "I might turn them inside out but I don't make that a rule."
As far as stains go, they're often virtually impossible to get out of a kit completely.
"I've even tried products like Cillit Bang!, which haven't worked as well as I'd hope," Delves said. "Although a stain is a real bummer and does lower the value of a shirt significantly, people will still buy a shirt with a stain."
Of course, if you're using a kit for personal use only, then the stain doesn't matter as much unless it's especially egregious. So hopefully it doesn't look like you used your kit as a napkin.
Storing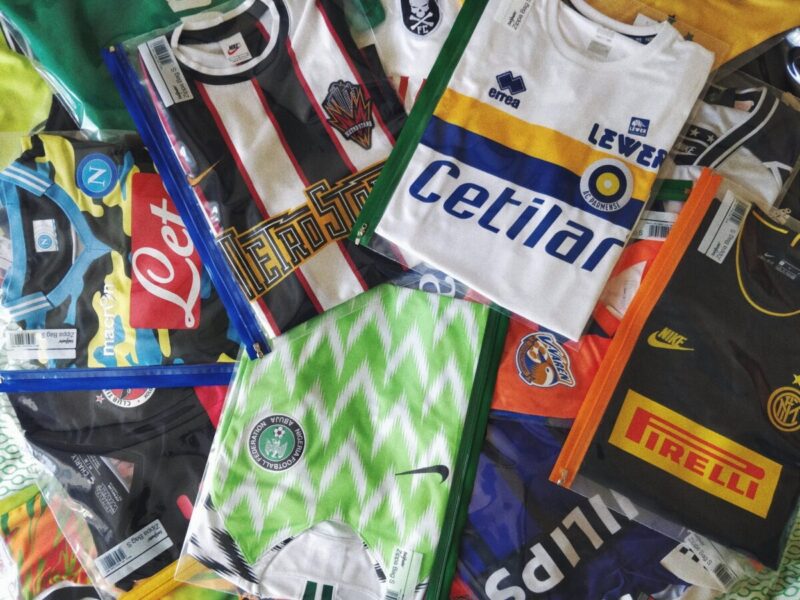 Like cleaning a kit, there's several different ways to store one. While many people just use hangers, they can stretch the shoulder seams, damaging the integrity of the shirt. Other options are to fold or roll the kit.
"I saw someone use plastic zip-able wallets to store them, so I now do that with most my collection, storing them in large metal boxes from IKEA inside a cupboard," Delves said. "It's possible to fold them so that you don't have to crease or bend any of the applications (crest, sponsor, etc.), which was the main thing I was worried about."
Not only does the folding method save space, but the kits also end up looking presentable in the wallets.
Of course, the best way to completely preserve the integrity of a kit is to not wear it. But if you want to rock your gear, storage is key.
"Whether you're hanging them up, or putting them in wallets and/or boxes, make sure the location is as dry and cool as possible," Delves said. "If you're using wallets, you can add in moisture silica gel packets or similar to help control humidity and moisture."
Do you have a special retro kit care routine which works miracles? Or a particular way you store your collection? Hit us with it in the comments below!