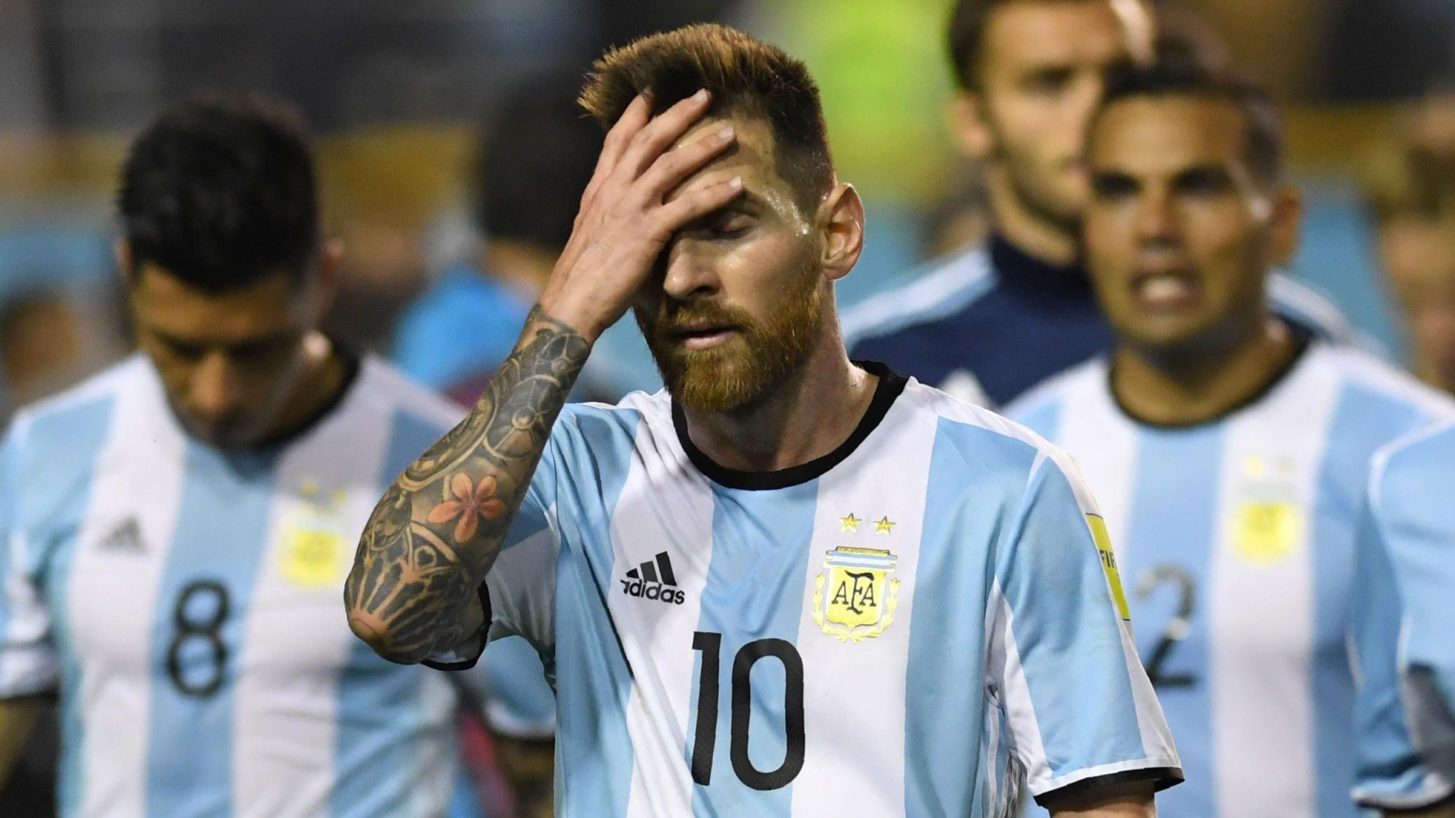 Our Top 10 Tekkers series is usually dedicated to showcasing the best street and freestyle football skills from up-and-coming ballers around the world. From European freestylers stepping up the game to South American ballers playing on the streets, there is always new content that impresses us. Well sometimes these skillers commit to doing their trick….and fail. While any athlete has a low tolerance for failure, it's the agony of defeat that makes the joy of victory so sweet. Besides, it's healthy to take a step back and laugh at yourself from time to time. With that in mind, we officially present the first-ever (Not) Top 10 Tekkers!
10. Heads Up!
When it is time for a competition, it's all eyes on you. With all of the suspense, pressure can easily build up for the performers. Of course, a little random turn of events can never hurt someone…or can it? This fail happened during Cataluña Freestyle Football Open and was an unexpected surprise.
9. Ankle Breaker
When ballers talk about their ankle-breaking tricks, they're usually referring to their ridiculous ground moves that leave their opponents in the dust. For Jak Gregory, this was definitely not the case. Throwing down some hardcore lowers combos isn't as easy as all of these freestylers make it look. Anyone who's ever played a sport can sympathize with Jak's pain here.
8. Jumping the Gun
Abd Al Staar is a talented rising freestyler. He's got a good all-around style, with some strong lowers, unique uppers, and nice sits. However, even for talents like Abd, a 3-rev trick can be extremely challenging. Any freestyler will tell you that a 3-rev is no joke —from the technique to the sheer power and strength needed to land it. While his attempts are valiant, it seems like Abd has quite some work to do if he wants to become a member of the 3-rev club.
7. Double Trouble
We've got nothing but love for our resident pro Caitlyn Schrepfer and her fellow LA freestyler Lizzy Calderon, and this clip is exactly why. Even when they're not at the top of their game and landing their incredible tricks, they still manage to have a good time.
6. Come Back Ball
You know that moment when you are messing around with a ball and it starts to fall off the side of the road or into a gutter? That moment when your heart stops and everything freezes? Yep, well only the brave and courageous jump to keep their ball alive. They are respected when they save it, but laughed at when they don't.
5. Direct Hit
Another member of the Urban Pitch family, there's no questioning the freestyle ability of Stephen Gray. That being said, even the best can falter at times. Along with Jamie MacDonald, this UK duo have recorded several clips and plenty of bloopers of the best times they have had. It's all about fun and games until someone gets hurt. Or more so, someone gets hit in the family jewels. Sorry Steve, but this one's classic.
4. A Fitting Tribute
After Cristiano's miraculous bicycle kick goal during the Champion's League against Juventus, there has been a lot of inspiration to follow the scoring monster. When imitating an amazing bicycle kick like that, it's very important to get all of the details down, especially the height. While this may not be a "fail", the effort that third division Spanish club CF Fuenlabrada went to recreate the iconic goal is hilarious, all the way down to the measuring tape!
3. First Take?
While it may look like all fun and games, trick shots require a lot of hard work — and even more patience. Just ask trick shot extraordinaire Daniel Cutting, aka DC Freestyle.
2. You Officially Can't Sit With Us
All the trendy tekkers challenges are fun to look at and admire. From crazy 10-person poolside trick shots to locker room header competitions, it's always a blast. Well besides the fun aspect of the challenge, it can also be frustrating when the challenge is not completed. What sucks even more is being the reason the challenge fails. Don't be that guy.
1. That Wasn't Me I Swear
The teenage freestylers these days are truly incredible. Athletes like Massachusetts-based Torin Lynch are pushing the limits within the sport and allowing new levels to be reached. But before we continue to applaud the younger generation, let's not forget they are still teenagers and supervision is still very important. Oops…fail.