bfn1667719701.963671br48Ppb3o24H51sD4a4PxAvax8VYuxWV_oYD_processed
Gareth Bale's relationship with Real Madrid and its fans may have been doomed from the start. While his €100 million ($132 million) transfer from Tottenham in 2013 made him the most expensive footballer in history, more pointedly, it surpassed the €94 million Real had paid for Cristiano Ronaldo just four years earlier. To Madridistas, Ronaldo defined their team's ultimate superstar with whom one would always be judged against.
The beginning of Bale's first season in Spain started off plagued by injuries. He featured in 10 of the first 16 matchdays in the 2013-14 season, with just five being full 90-minute performances. However, Bale's first few years still saw outstanding success for both player and club. He scored the winning goal in the closing minutes against Barcelona in the Copa del Rey Final in what is considered one of the best goals of his career. A month later, he scored a header in extra time to defeat city rivals Atlético Madrid and won Real's 10th European Cup, while becoming the first Welshman to score a goal in a Champions League final. Bale ended his first season with a strong showing, with 22 goals and 16 assists across all competitions.
While never a fan favorite of the Bernabeu or the Spanish media, a two-goal and two-assist performance in a 7-3 win against Sevilla prompted the Spanish press to nickname Bale "The Cannon." As an indicator of the disconnect between the star and Madrid fans, while scoring goals and providing vital contributions to the team, Bale would still find himself booed at times for being deemed selfish. It was within this backdrop of never quite comfortably acclimating in Spain and facing ongoing injuries in which he signed a six-year contract extension in October 2016.
Additionally, his bond with Real Madrid boss Zinédine Zidane was never close, despite winning three consecutive UEFA Champions Leagues and a La Liga title together. By most accounts, their relationship began to sour when Bale was left out of the starting team in the 2018 Champions League final. Ironically, Bale would come on to score a match-winning brace including an iconic overhead kick.
It's unclear whether it was the accumulation of Bale's injury issues or the infrequency in which he was selected for matches, but their relationship had reached an impasse where the Welsh star was being left out of key games. The feud had turned into something personal between player and coach while leaving Madrid teammates confused about the whole situation.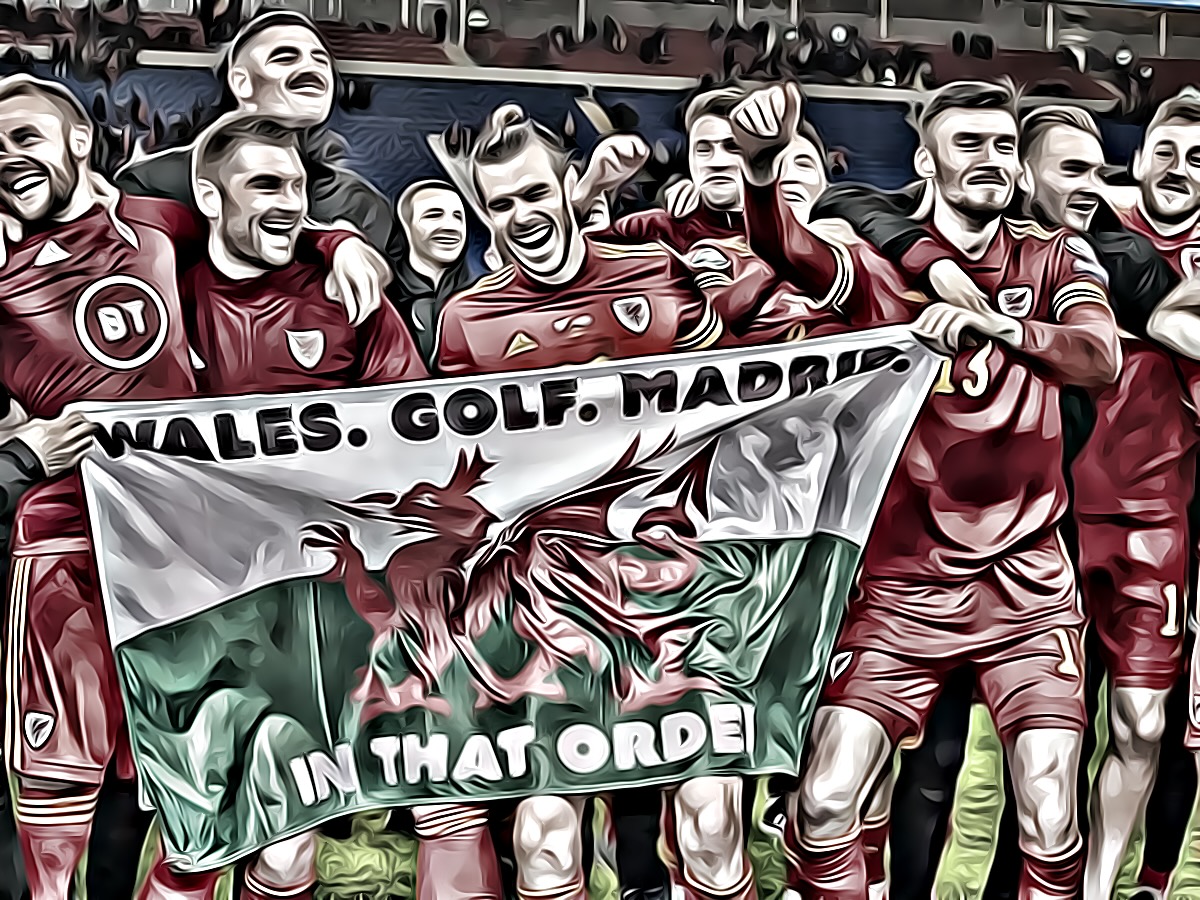 It was during this time that an upstart club competing in MLS had just been announced across the pond. LAFC quickly made headlines with splashy announcements of a star-studded ownership group and plans to build a brand new $350 million stadium. Part-owner Magic Johnson was a major face of the club, and manager Bob Bradley was brought on as a statement hire.
Unreasonably high expectations for LAFC were somewhat tempered by finishing in fifth place and first place respectively in their first two years. Unfortunately, their well-planned march to lofty heights took a sharp downward turn during their third year, when they finished in 12th place overall and were eliminated in the first round of the MLS Cup Playoffs. Last year was their worst showing yet, as the team finished in 17th place and missed the playoffs altogether. Subsequently, Bradley's contract was not renewed as a result of their disappointing season.
The boom and bust of LAFC's team history has directly corresponded with the health and playing status of their star forward, Carlos Vela. Now 33 and having been the league's highest paid player for a number of years, Vela's contract status was in question for some time before being recently renewed for another year at a lower salary.
Back in Madrid, adding to the firestorm was the disparity in form when Bale played for club versus when he played for country. Although injuries and fitness problems were cited as reasons for missing Madrid matches, Bale was deemed fit enough to feature for international duties during the same period. The boiling point occurred when Bale helped secure Wales' qualification to EURO 2020 in November 2019, after having missed all Madrid matches during October and November.
There was already a make-or-break feeling around this season, and by signing Bale to a targeted allocation money contract on a one-year deal,there's even more at stake.
While celebrating, he posed with teammates behind a flag that read "Wales. Golf. Madrid. In that order." The infamous quote had come from former Madrid player and sporting director Predrag Mijatovic during a Spanish sports radio program in which he stated Bale's priorities were in the order of "Wales, then golf, and after that, Real Madrid."
The beginning of his end in Madrid was ushered in during the summer of 2019, with Zidane's admission that, "if Bale leaves tomorrow, that would be best." Although club president Florentino Perez had by this time withdrawn his support of the player, he balked at a free transfer to Chinese Super League side Jiangsu Suning at the last minute. An alternate path emerged by way of a loan to Tottenham for the 2020-21 season with Madrid still paying the bulk of his hefty €30 million-per-year salary.
There was a glimmer of a chance at reconciliation with the June 2021 hiring of coach Carlo Ancelotti after Zidane's resignation. But after starting the first three La Liga matches of the 2021-22 season, those hopes were dashed after returning from international duty with a knee injury. He remained sidelined for two months and emerged in time to help Wales qualify for the World Cup, ending their 64-year drought. The ongoing pattern of performing for country but not his club would culminate in a Madrid newspaper headline of "Bale — 'get' 'out' 'now' — in that order." Bale's time in Real Madrid had finally reached its sad end.
Earlier in February, LAFC unveiled their "Five Years Strong" slogan to kick off their 2022 MLS season. While signifying a small milestone in their young history, this year is a critical one for the Los Angeles club. There was already a make-or-break feeling around this season, and by signing Bale to a targeted allocation money contract on a one-year deal, capped at around $1.7 million, there's even more at stake.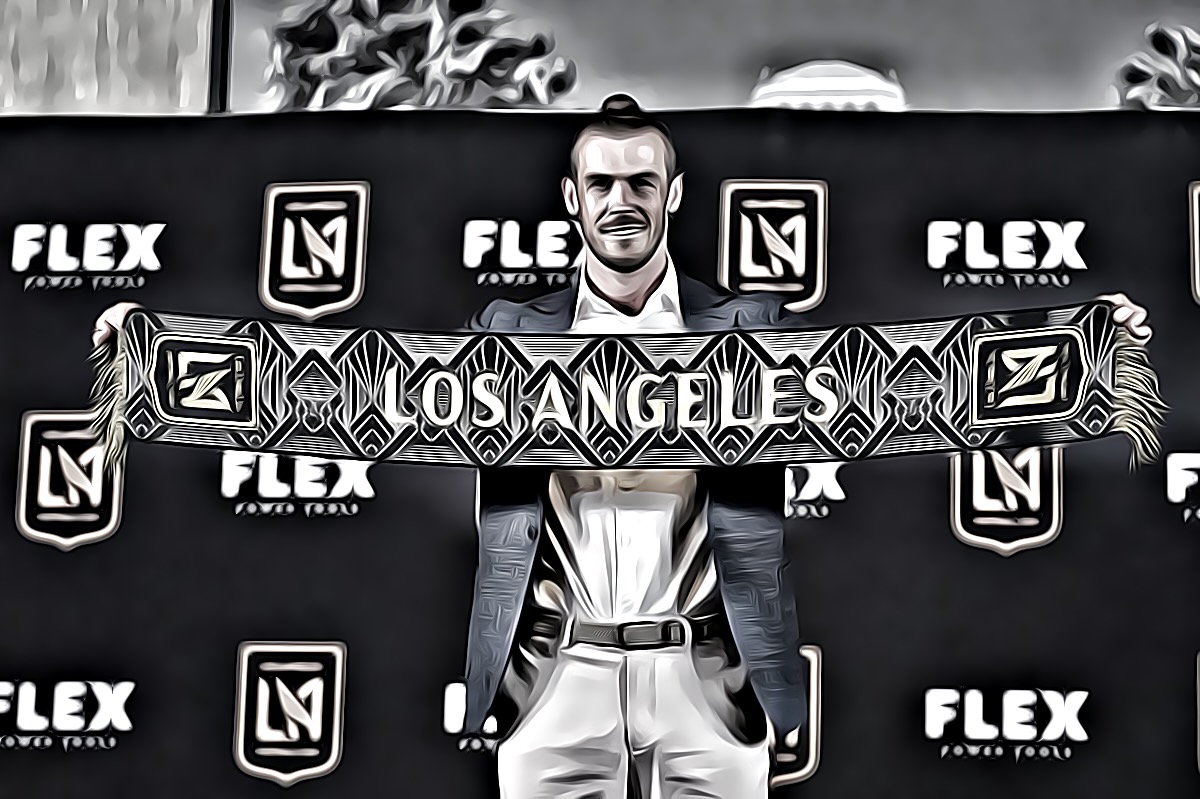 Unsurprisingly, many people including MLS executives, were shaking their heads in disbelief and skepticism knowing that Bale made $35 million with Real Madrid last season.
Currently in first place, adding to the excitement and incredulity is the club's earlier signing of former Juventus defender and European champion Giorgio Chiellini, 37, on a similar TAM deal. This also allows the final designated player spot to remain available for an expensive signing, which the club has indicated would go to an offensive player.
For Bale, his utmost priority is to get regular playing time with an understanding team in preparation for the World Cup which begins November 21. With the MLS season ending in October, and the MLS Cup Final being played on November 5, this is the ideal opportunity for the Welsh forward. The perks of being a superstar in the LA market has obvious advantages as well. For LAFC, in addition to capitalizing on Bale's fame, their current mix of talent and available signing presents the rare and perfect window of opportunity to win their elusive first championship.