In February, LAFC unveiled their "Five Years Strong" slogan to kick off their 2022 MLS season. While intended to signify a milestone in their short history, a five-year mark isn't usually a cause of celebration in most sports towns. But in Los Angeles, where team successes are singularly measured by the number of their trophies, this is a critical year with much at stake for the young club.
If anyone doubts the significance of this year for LAFC, one has to only look back at what transpired at the end of last season — or more importantly, what didn't happen. After four years on the sidelines as head coach, Bob Bradley's contract was not renewed after a disappointing season in which the club missed the playoffs. We should remember that Bradley is a highly regarded coach with one of the most impressive resumés in all of American soccer who had guided the team since the very beginning.
Expectations had been set early on for coach and club by way of an initial four-year contract beginning in 2018. Although the team started off hot by finishing in fifth place and first place respectively in its first two years, it took a disastrous step backwards in its third year. Not only did LAFC finish the regular season in 12th place overall, but they were eliminated in the first round of playoffs after having reached the conference finals the year prior. It was almost a foregone conclusion that the Bradley era was over when his team finished in 17th place and missed the playoffs during the final year of his contract. While an MLS Cup might not have been necessary to save his job, his inability to present a clear trajectory to the championship was enough to show him the door.
It's been readily accepted that LAFC's recent floundering the last two years is a direct result of star forward Carlos Vela's struggles to stay healthy. Injuries to his left knee and right quad have forced him to sit out a total of 28 games over the last two seasons. Along with Latif Blessing, Vela is one of only two remaining players from LAFC's first season. Another determining factor and reason for pause is that he just turned 33 this past Tuesday. Zlatan Ibrahimović aside, the natural process of aging coupled with a history of injuries usually does not bode well for footballers, especially those playing the forward position.
Similar to the predicament his former coach was in last year, Vela is also now in limbo with his own contract status. After having his short option picked up by LAFC at the end of last season, Vela remains under contract only until June and has been careful to give measured responses when discussing the situation.
"You know how sports are," Vela said after LAFC's opening match last weekend. "It's a business too. Who knows where I can be in six months? So I live in the present. It's not in my hands. I'm waiting for the offer from the club. If they don't give a good [offer], I know this is business and we will move forward."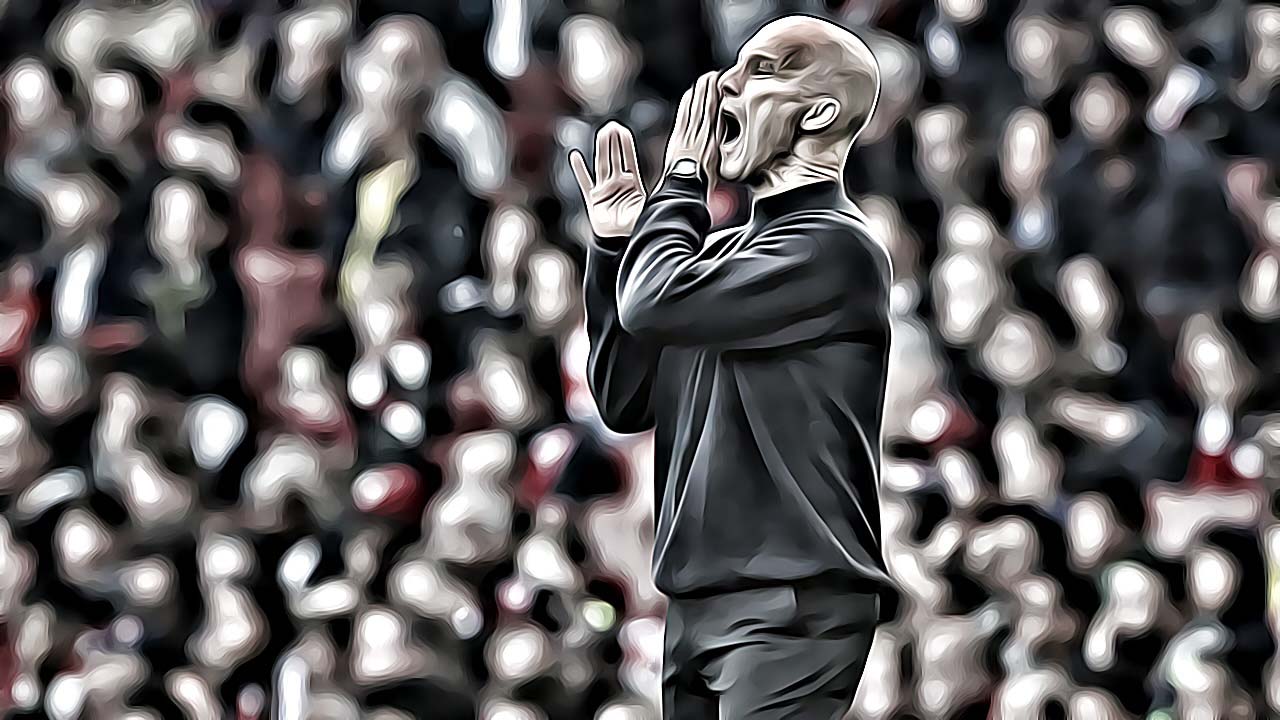 It's not surprising then that in the first game of the season, the LAFC captain played with the urgency of a man whose contract and future with the club stood at risk. Displaying glimpses of the skills and determination of his MVP season from 2019, Vela led his team to a resounding 3-0 thumping of the Colorado Rapids, punctuated by a reminiscent hat-trick performance. His resurgence seemed to indicate that he is acutely aware of what he needs to accomplish on the pitch in order to positively impact his business matters off the pitch. In other words, contrary to his public statements, perhaps deep down he instinctively knows that his future is in his hands.
Up until Lorenzo Insigne's record-breaking contract, Vela had been the highest paid MLS player with a $6.3 million salary in 2021. According to sources, Vela's salary has decreased significantly after his club option was picked up. Therefore, the gap between his pay and Insigne's, whose reported contract is $13 million in guaranteed compensation with an additional $5.64 million in potential add-ons, is quite substantial. If Vela needed any more incentive beyond his own perilous situation, this is it. And recent history has shown that the Mexican star relishes personal challenges and even elevates his game when confronted with a worthy antagonist — refer to his mano-a-mano battle with Ibrahimovic in 2019, a season where Vela garnered both the MVP and Golden Boot awards.
As mentioned earlier, the makeup of LAFC today has drastically changed from its inception. The season began with nine new players and six starters who weren't with the team at the beginning of last season. They also have a new head coach in ex-United States men's national team star Steve Cherundolo whom they hired from the Las Vegas Lights, their USL affiliate club. Given the circumstances, it's unlikely that club president and GM John Thorrington is expecting major silverware this year. However, make no bones about it, LAFC brass will want to see a marked improvement from last season's results with the near-term goal being the MLS Cup.
There is a definite timetable to win a title and the clock is ticking. Whether he wants to readily accept it or not, this is a make-or-break season for Vela. While he has been paid handsomely for his services up until now, it's clear that any forthcoming contract will ultimately be decided by him and his performance. At this stage of his career, is he willing and able to turn back the clock or will he be relegated to "part of their history?" LAFC's front office has already shown that they are unafraid and willing to cut ties with anyone, be it coach or player, who doesn't perform up to expectations — and in LA, all the roads must ultimately lead to a championship.