It has been widely reported that Napoli's Lorenzo Insigne has agreed to join Toronto FC in July after finishing out the 2021-22 season in Italy. The 30-year-old Italian winger notched a career-best 19 goals and seven assists in 35 Serie A appearances last season while also helping to lead Italy to the EURO 2020 title. His contract is reportedly an annual base salary of $13 million, with another $5.64 million in potential add-ons, making him Major League Soccer's highest-ever paid player.
Currently, the MLS salary cap is $4.9 million with the minimum budget charge for a player being $81,375 and the maximum being $612,500. Each team is allowed up to three designated players per season. Teams can spend any amount they wish on designated players without any portion of a DP's salary above $612,500 being counted towards the team's salary cap.
Insigne's mammoth contract is made possible due to Toronto FC allocating one of their DP slots on him. There isn't anything wrong with that, but, as detailed in a piece from October, the overall salary cap system and usage of the Designated Player Rule is broken and needs to be fixed.
The implementation of the Designated Player Rule was relatively simple and straightforward for the first few years. It gave teams the ability to sign a prohibitively expensive marquee player without going over the team's salary cap. Then the league amended it to two designated players and soon after it changed it again to allow up to three DP slots per team.
As the league progressed, MLS tried to figure out a way to improve roster depth without relying on teams to spend increasingly larger amounts of their own money on more designated players. This concerted effort led to the introduction of allocation money in 2015 — General Allocation Money (GAM) and Targeted Allocation Money (TAM). Since then, numerous rules and regulations have continually been layered so much over the years that the implementation of DPs, GAM, and TAM is a complex array resembling an intricate circulatory system.
Insigne's record-breaking contract is a proud achievement not only for the player, but a good sign of the league's progress. However, it is quite embarrassing and mind-boggling that his deal would make him the 11th-highest paid team in MLS.
Imagine a bewildering spiderweb that appears as if it wasn't created with an overall design in mind, but rather crudely constructed in short spurts with ever-changing objectives and blueprints. While the original idea of utilizing designated players to exceed the salary cap started off simply enough, it has evolved into an intricate system deviating it far from its original conception. Akin to a suspension bridge, tugging on a single cable will have major ramifications that impact all other interconnected components as well.
This is an interesting phenomenon that is quite common in the high tech world wherein an application is first created in order to try and address an existing problem. Over time, most programs and enterprise solutions will go through many revisions and updates as a normal part of the software development process. However, once these applications are utilized in the real world, unknown problems and bugs will inevitably arise that need to be addressed. Programmers are then tasked with writing new code in order to fix these issues.
Unfortunately, more often than not, adding new code will break other processes and even introduce new issues that weren't previously there. It then turns into a never-ending cycle of continually writing new rules to fix problematic issues that are constantly cropping up in a vicious Catch-22. This is made even more complicated when you take in the added pressure of trying to keep up with the market's changing requirements.
Similarly, in trying to address its early and evolving needs, MLS' current roster rules and regulations have morphed over the years into becoming an almost comical Rube Goldberg machine. Named after an American cartoonist, this expression is used to describe an overly complicated contraption that performs a simple task in an indirect and convoluted way.
I don't have any issue with Insigne's record-breaking contract which will make him the league's highest paid player. That is a proud achievement not only for the player, but a good sign of the league's growth and progress. However, it is quite embarrassing and mind-boggling that his deal would make him the 11th-highest paid team in MLS. You read that correctly. Insigne's contract is worth more than the combined team payrolls of 17 MLS clubs. At this point in its history, the fact that a single player would outpace the combined salary budgets of more than half the league rings very problematic to me.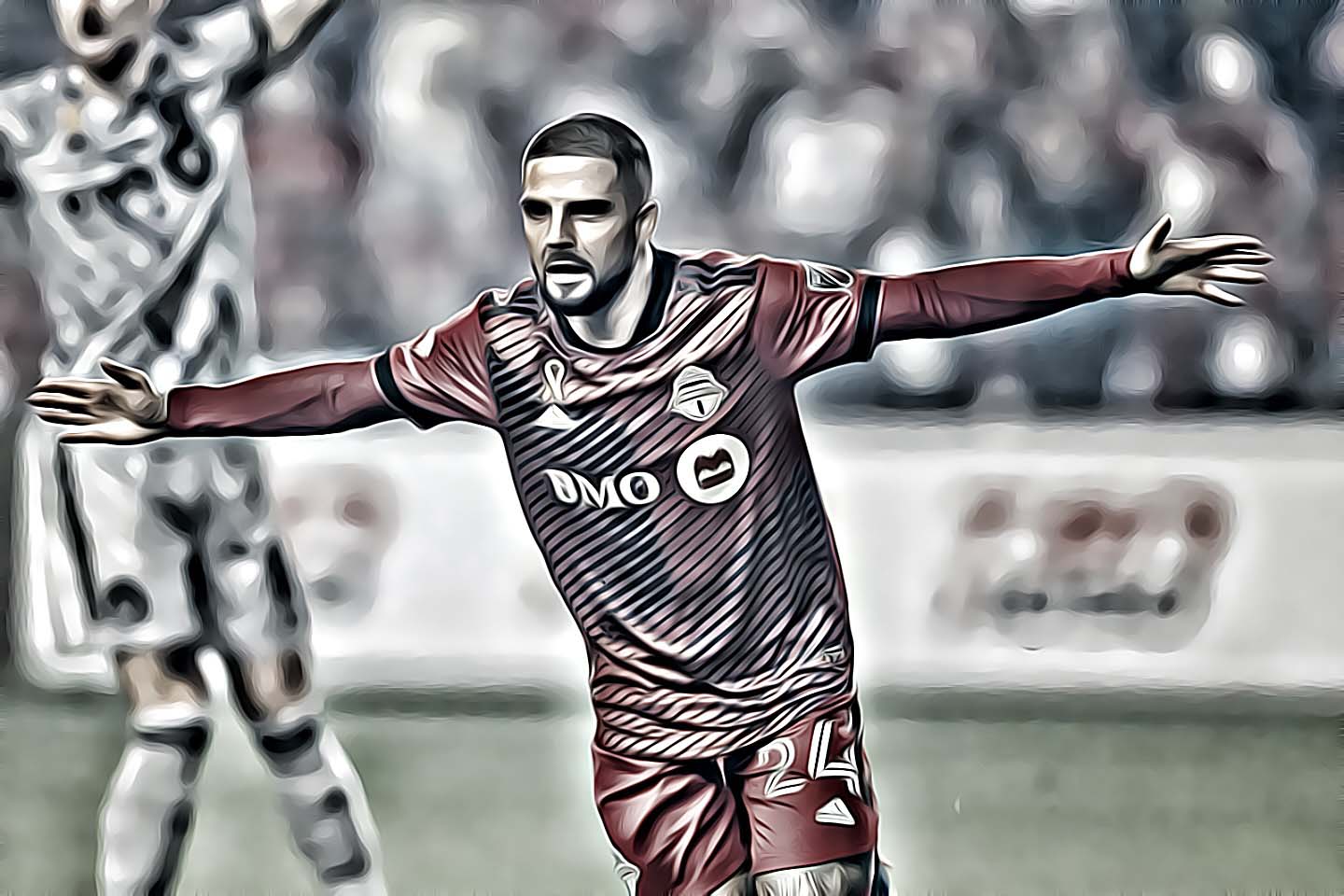 The core issue with the current system is that teams are being pressed to go all in on three high caliber players rather than spreading out the talent more evenly across a balanced squad. By only allowing a maximum of three high-salaried players, teams are forced to gamble their fortunes on a few individual talents. Worse yet, we've seen that teams are taking high risks and ending up with low rewards. A single injury or poor form from a team's DP oftentimes can negatively impact a club's entire season. A prime example comes from last year, where four of the league's five highest payrolls — LA Galaxy (first), Toronto FC (third), Inter Miami (fourth), and LAFC (fifth) — all ended up missing the playoffs.
The league should eliminate its current system of allocation money and roster designations and simplify its salary cap system. Teams should be allowed to freely spend their salary budgets up to an agreed upon amount without being subjected to unnecessary player categories. No offense to Insigne, but if given the option with a limited budget, I would rather spend $20 million across a roster full of skilled players instead of being limited to spending it all on a single player. While teams could still be given the option to spend out-of-pocket above a certain threshold, this change would propel MLS into having higher skill levels spread across the league instead of being cloistered amongst a few players.
Taking a look at other top flight leagues around the world, it is not the norm for lower spending teams to spend the bulk of their budget on two or three players while paying the rest of the team substantially lower wages. It's not logical and wouldn't be a wise decision from a budgetary perspective in order to produce on-field success.
Insigne's landmark contract is a milestone achievement and could very well end up being a transformative signing for both Toronto and MLS. But for the overall benefit of the league we should remember the simple expression — "first things first." Let's focus on raising the overall skill level and salaries of the league as a whole and then we can look at acquiring singular players at record-high salaries.