In a big city like Los Angeles, with its siren-like call of glitzy Hollywood and seductive promises that seem just within reach, it has always been championship or bust for its sports teams. The flashy and talented '80s Lakers, with Magic Johnson at the helm, won five NBA titles and established a tradition of winning that would be passed down to the Shaq and Kobe era. So strong was this culture of expectant trophies that a Shaq-less Kobe willed himself to two more titles, and was thus able to equal the five trophies of his Showtime predecessors and cement his near mythical legacy.
This expectation of "win it all or go home" is evident in the trophies and banners proliferating the arenas and stadiums throughout Los Angeles. The burden to prove oneself year after year is by no means limited to only those competing at the professional level. Supporters of both UCLA and USC's sports teams can testify to the hope and anticipation that is dropped annually upon their burden-laden shoulders.
In the world of soccer, the LA Galaxy have long been the king of the mountain. With a league-leading five MLS Cups to go along with their four Supporters' Shields, they are unrivaled in their championship pedigree. Since '96, there hadn't existed a credible challenger to their stranglehold as "LA's soccer team" — until the sudden emergence of LAFC.
Shedding any remnants of past ties to Chivas USA like an old, discarded snakeskin, LAFC unexpectedly appeared upon LA's competitive landscape and emerged from the ashes like a long-awaited hero or, depending on who you ask, a prodigal son. With a brand new $350 million stadium self-funded by their equally splashy ownership group which included the likes of Hollywood executive Peter Guber and actor Will Ferrell amongst others, their towering intentions were made abundantly clear from the get go. Bringing things full circle with the LA winning tradition was the purposeful inclusion of championship deliverer himself, Magic Johnson, as a part owner.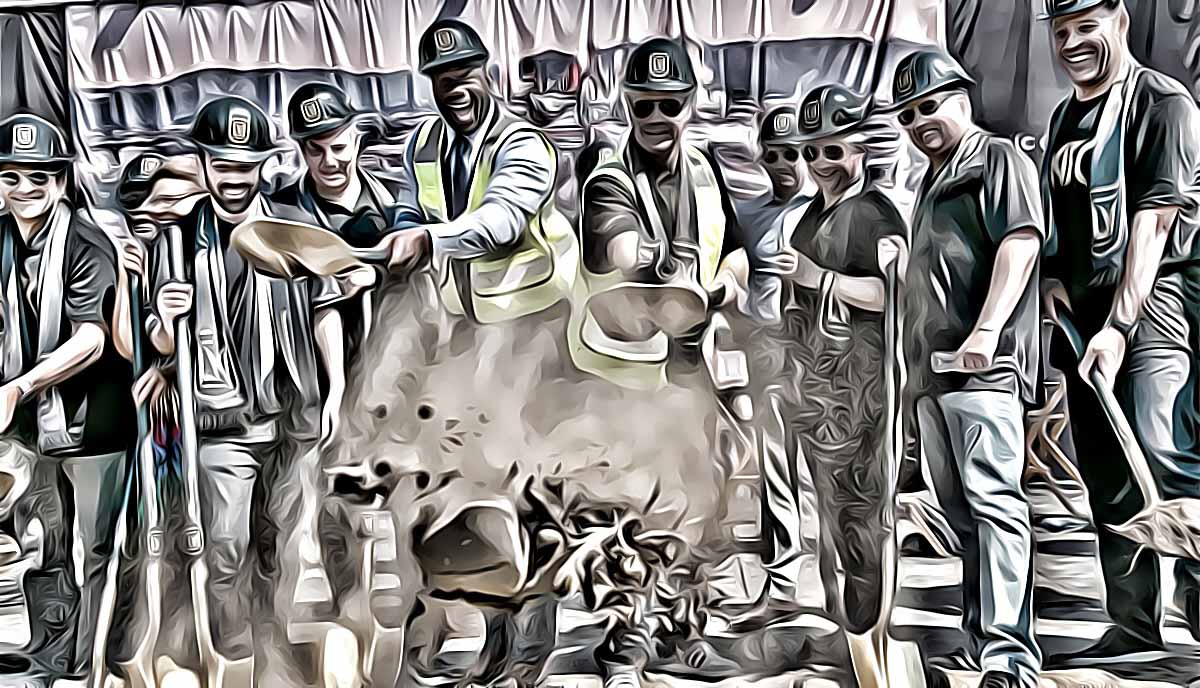 If LAFC's all-or-nothing ambitions weren't obvious enough, the hiring of Bob Bradley served as a statement to their new crosstown rival as a final coup de grâce. Having won an MLS Cup in 1998 and coveted possessor of the second-most wins in MLS history, Bradley was highly regarded as one of the most accomplished soccer coaches in America. With a resume featuring the distinction of having taken the United States men's national team to the round of 16 in the 2010 World Cup, the league championship was now firmly in LAFC's sights.
The four-year contract he was given upon his hiring served as clear notice of the window of opportunity in which to deliver a championship. And if, for some reason, he had not delivered a champagne-soaked title celebration within that timeframe, he had better be close enough to winning one where an extension would be warranted. Perhaps unspoken, but the expectation from LAFC's ownership was firmly set from the very beginning.
LAFC's lackluster effort in 2020 is most likely when the faint sound of a death knell could be heard for Coach Bradley.
Things started off well enough for LAFC and their coach. During their inaugural 2018 season, they finished third in their conference and fifth overall. They lost their first ever playoff match 3-2 in a close game against a more seasoned Real Salt Lake team. However, more importantly, that first year would serve as a springboard to LAFC's magical sophomore season.
The anticipation soared to Mount Olympian levels when LAFC finished the regular season at the top of the league with a then-MLS record of 72 points. In addition, star player Carlos Vela led the league in goals while capturing the MVP award. LAFC fans must have been wondering if it was already their time for glory.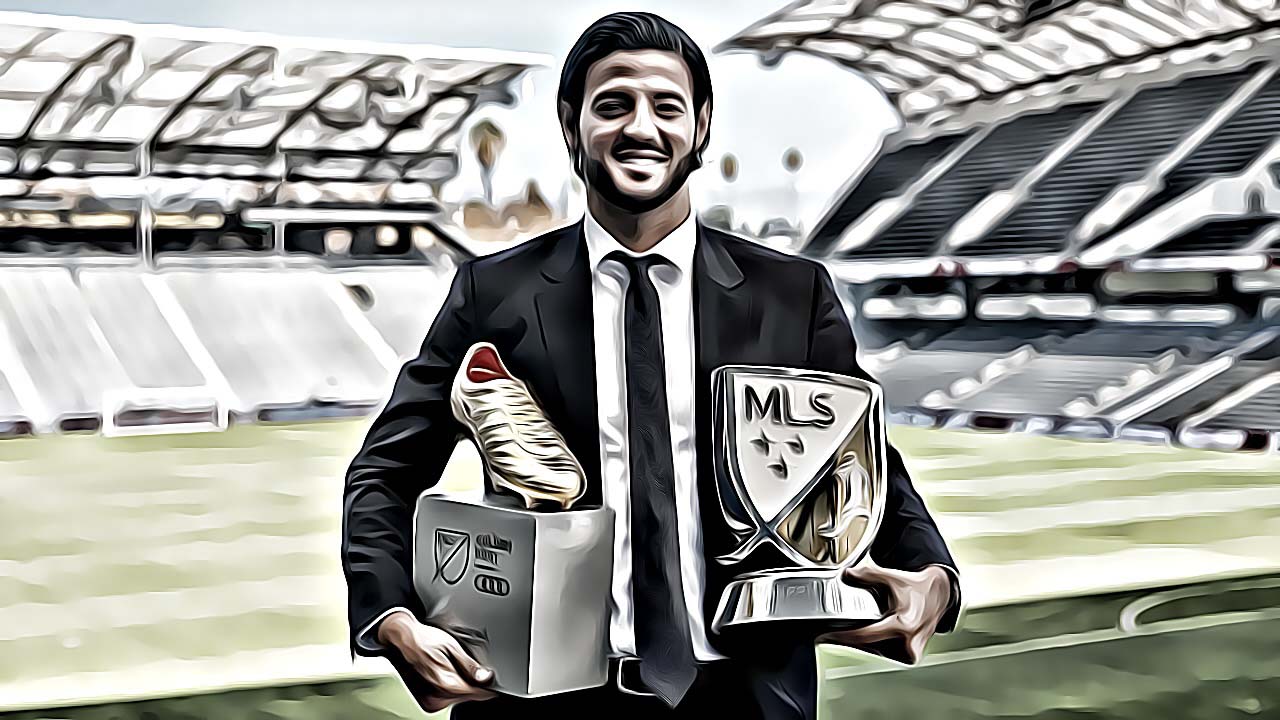 Their first playoff victory must have tasted as sweet as ambrosia after their 5-3 win over a Zlatan Ibrahimovic-led Galaxy team — capping off a heated season filled with glorious trash-talking and on-field confrontations. They seemingly could no longer be stopped. They had even brought down Zeus incarnate and humbled Ibrahimovic back down into his lowly human form. The stars were aligned  — it was manifest destiny.
Shockingly, their lofty position high in the heavens came quickly tumbling down to a mortal reality. The stars were revealed to be dirty, brass placeholders commonly treaded upon along Hollywood's Walk of Fame as they suffered a 3-1 loss in the very next playoff game to the Seattle Sounders. Emboldened with that decisive victory, the Sounders would go on to win the 2019 MLS Cup. LAFC's offseason would be filled with questions on what needed tinkering in order to take things to the next level. One of the controversial moves, derided by many, was sending defender Walker Zimmerman to Nashville SC in exchange for as much as $1.25 million in allocation funds and an international roster spot. Trading away one of the team's most popular players and leader of a young defense that allowed a league-low 37 goals in 2019 would later prove costly.
LAFC's lackluster effort in 2020 is most likely when the faint sound of a death knell could be heard for Bradley. Although it would be hard to replicate the previous year's record-breaking number of regular season points, the barometer for success could be fairly based on a combination of regular season and playoff performance in comparison to the prior season. Unfortunately, LAFC took a colossal step backwards in their progress by finishing in seventh place in the Western Conference and 12th place overall.
Although wins are important, ultimately, championships are the only accepted currency in LA.
Their disappointing performance could possibly be somewhat explained away by a mid-season injury to Vela along with the unforeseen circumstances of a season disrupted by COVID-19. One bright point was their deep run in the CONCACAF Champions League where they would eliminate three Liga MX teams along their way to reaching the final. Although they were disappointed in eventually losing 2-1 to Tigres, their season could still be acceptably salvaged by a strong performance in the MLS Cup Playoffs.
It can't credibly be argued that LAFC was looking ahead in the playoffs given that their first round opponent was the familiar Sounders, the very team that had eliminated them the year before. In addition, the Sounders were the favored team this time around as the No. 2 seed. Showing practically zero lessons learned from the previous year's playoff matchup, LAFC lost handedly again with the same stinging 3-1 score as before.
It's not surprising that the once distant murmuring for Bradley's dismissal from LAFC fans started growing louder and louder as the 2021 season progressed and the team stumbling. With the season winding down, their past title aspirations had similarly and painfully wound down to a pitiable hope of simply qualifying for the playoffs. An end-of-season run gave fans a glimmer of optimism for a spell until eventually succumbing to an ignominious end by not qualifying. The fact that their El Trafico adversary had also missed the playoffs, now two years running, was a bitter consolation.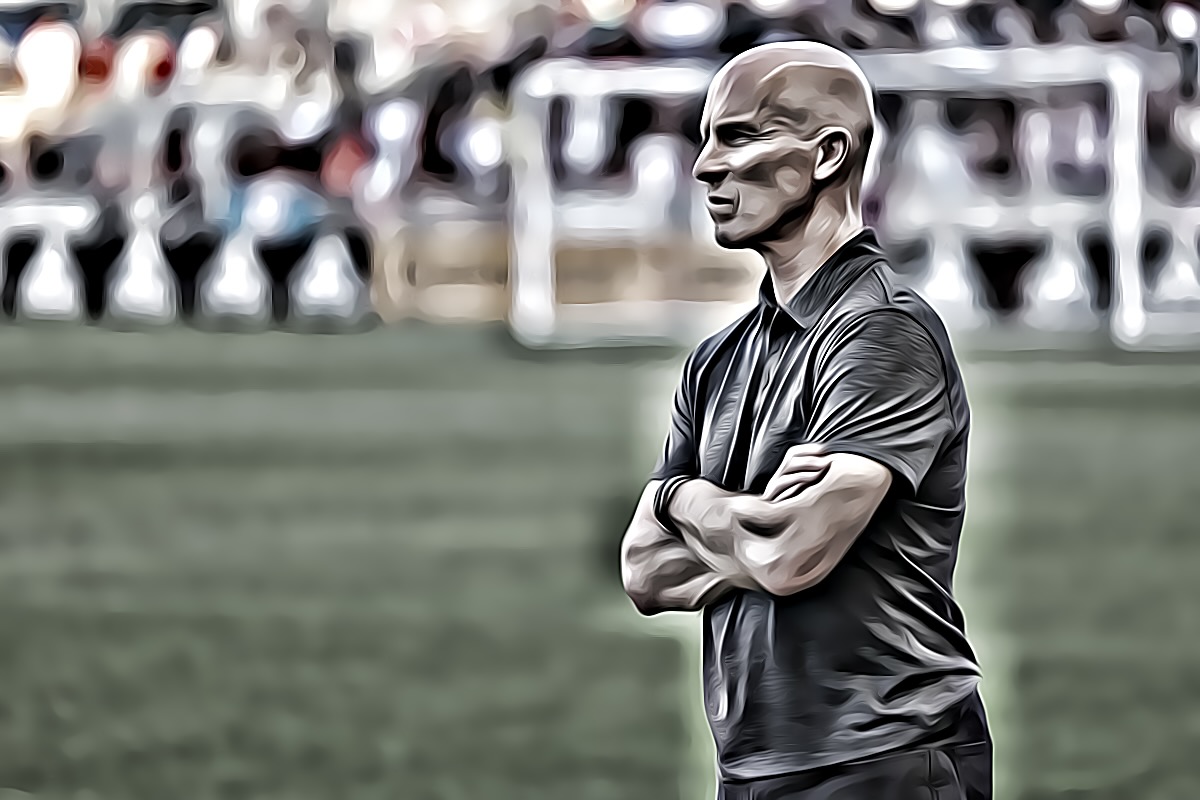 In a fast-moving town that eagerly seeks out winners and brusquely discards losers and past champions alike as yesterday's news, missing the playoffs this year was the final nail in Bradley's coffin. Although wins are important, ultimately, championships are the only accepted currency in LA. Like a flaming arrow shot through the night sky, so was his short-lived tenure in the city of lost angels. Bradley's charge was reminiscent of a glowing streak, having missed its mark, fleetingly trailing off into the darkness. A great effort that came close to hitting the target but in the end, just simply missed.