Last week, Forward Madison FC dropped a very innovative alternate kit involving a QR code that connects fans together through sharing beers. Celebrating its release, we decided to take a look back at some of the most recent groundbreaking kits in the game. 
It's 2021 — six years past the date Doc Brown and Marty McFly visit in the Back to the Future sequel. And while we're still waiting on the flying cars and hoverboards (the ones with wheels don't count), things like self-tying Nikes are enough to keep us occupied for now. But what other innovations have we seen in the sports apparel world since Back to the Future II presented its version of the future?
We take a look at some of the more recent innovations made in the kit game specifically, whether it be incorporating new design elements, technology, or material used.
Forward Madison FC 'Friends With Benefits'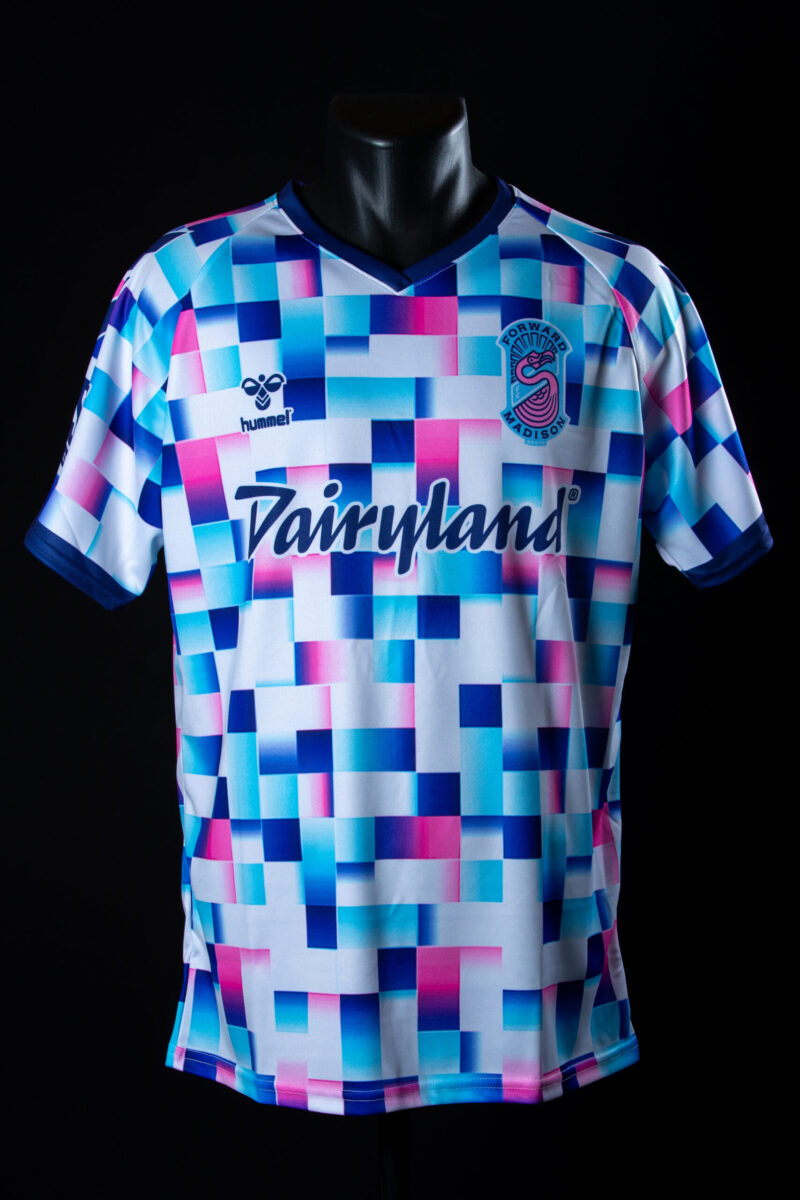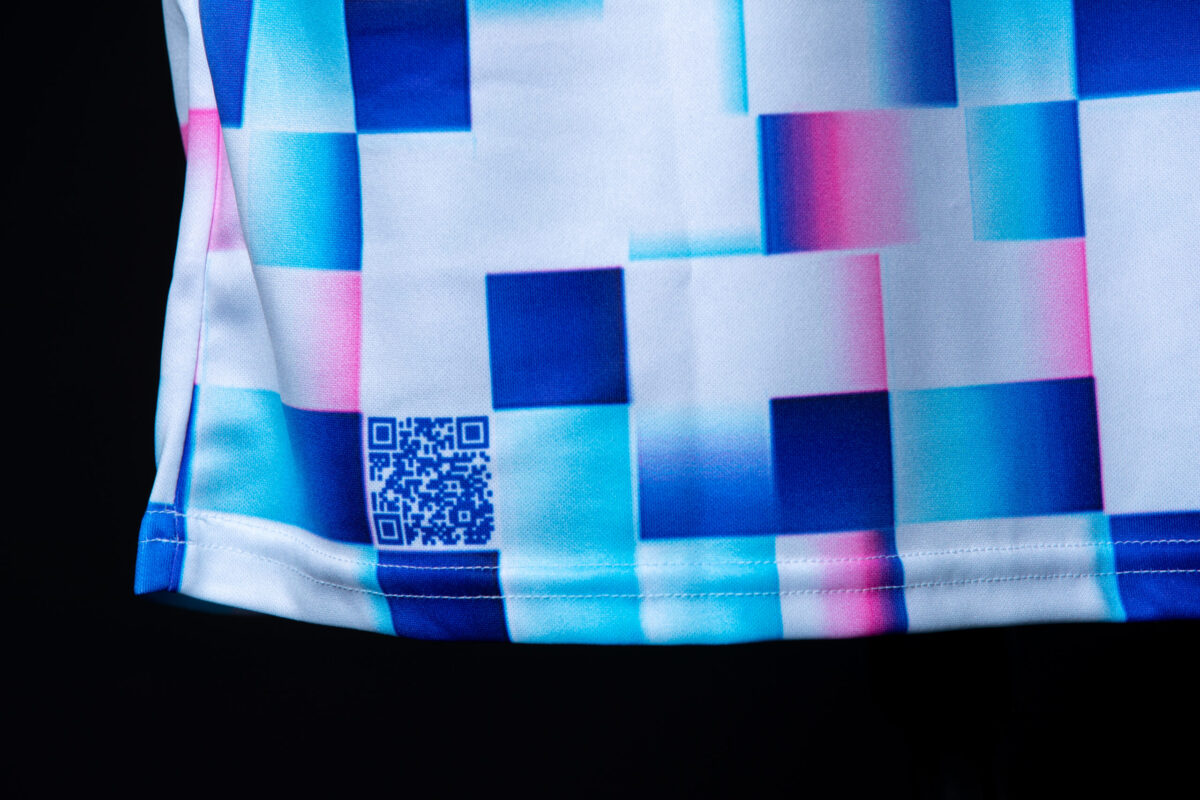 Another one. Earlier in the summer, USL League One side Forward Madison dropped the first fully reversible kit in American soccer. Now they're back with yet another innovative offering. Dubbed the "Friends With Benefits" kit, a QR code on the back gives the kit owner the chance to buy a beer for a fan at Breese Stevens Field when scanned.
If/when the kit owner buys a beer, a Forward Madison fan then receives the opportunity to receive a complimentary beverage, which comes with a slip containing the name, location, and social media handle of the kit owner who bought their beer. The club's intention with the kit is to connect the global soccer community through kits and beer. Don't mind if we do. A fantastic idea, especially during the COVID-19 pandemic.
adidas x Parley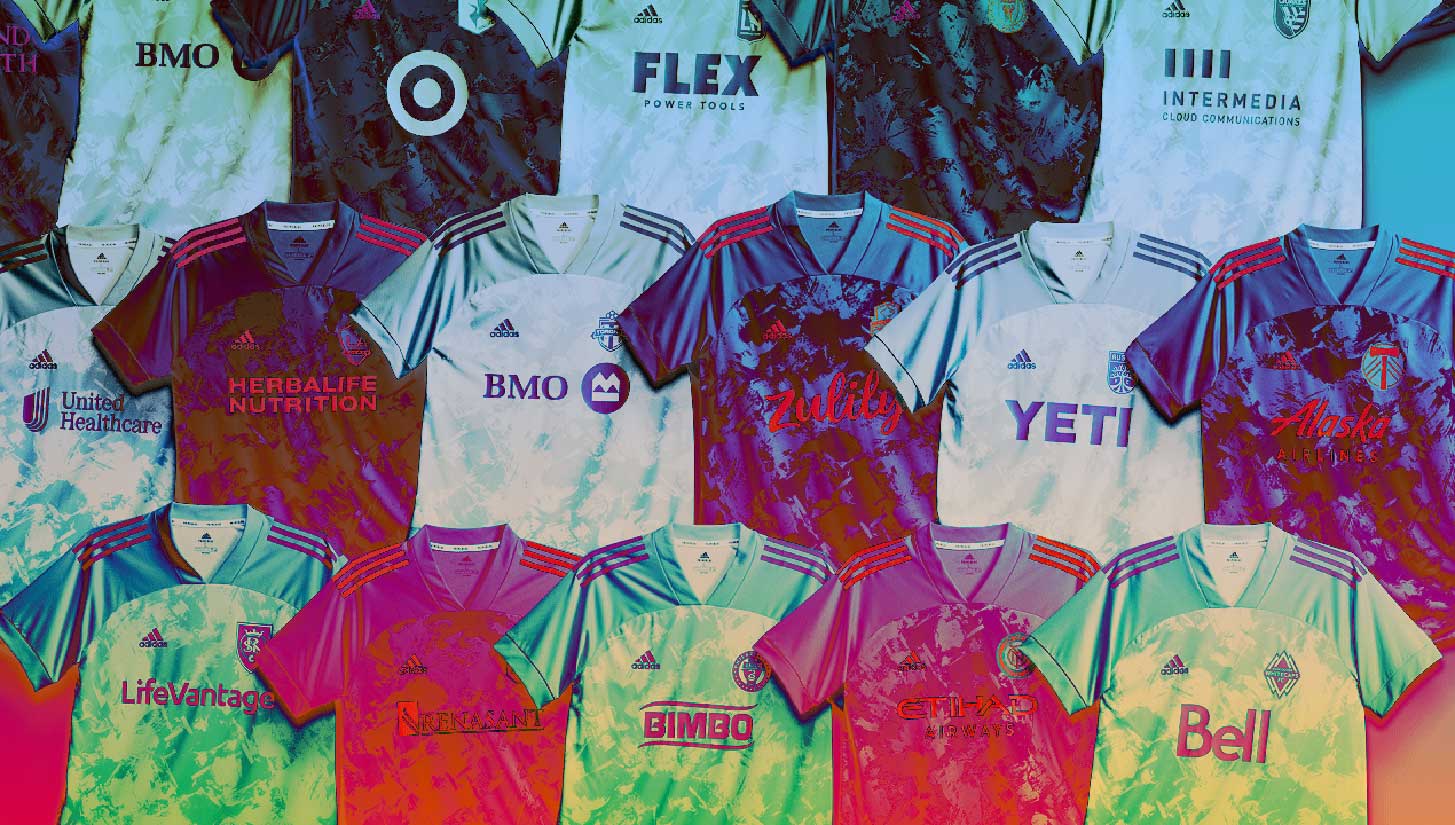 In 2017, adidas began a partnership with Parley to release special edition eco-friendly kits for the Major League Soccer teams playing on Earth Day weekend. The innovation here lies within the material used for the kits. Made from technical yarns comprised of plastic waste collected on beaches and in coastal communities, the kits encourage the reduction of single-use plastics. They also reinforce the importance of changing human attitude and behavior towards plastic pollution through Parley's AIR strategy: Avoid. Intercept. Redesign. A limited edition kit for a good cause? Everybody wins here. While the COVID-19 pandemic prevented last year's iteration from releasing, we're happy to report the collaboration made a triumphant return this season.
adidas x Humanrace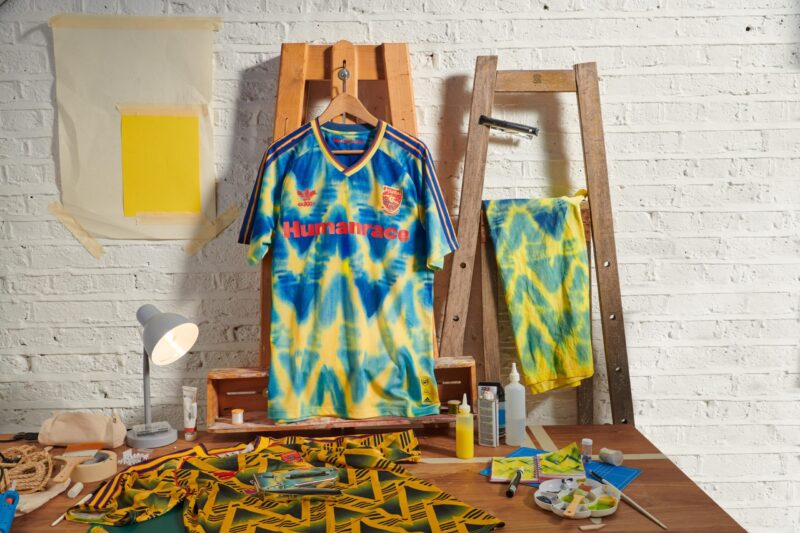 Last year, adidas debuted another innovative collaboration, this time with Pharrell Williams' Humanrace. The collection consists of warm up kits for Arsenal, Manchester United, and Real Madrid, with Juventus and Bayern Munich taking it even further and playing competitive matches in theirs. Each kit is based on one of the club's iconic shirts, but redesigned in a traditional artistic format. To achieve this, Pharrell and co. reverse-engineered the classic designs on a cotton t-shirt, centering the process around a raw, human, and expressive hand-drawn technique. The result? A unique hand-painted aesthetic for each kit which also happens to unify the entire collection. We don't know who at adidas needs to hear this, but more stuff like this please.
PUMA Manchester City 2021-22 Away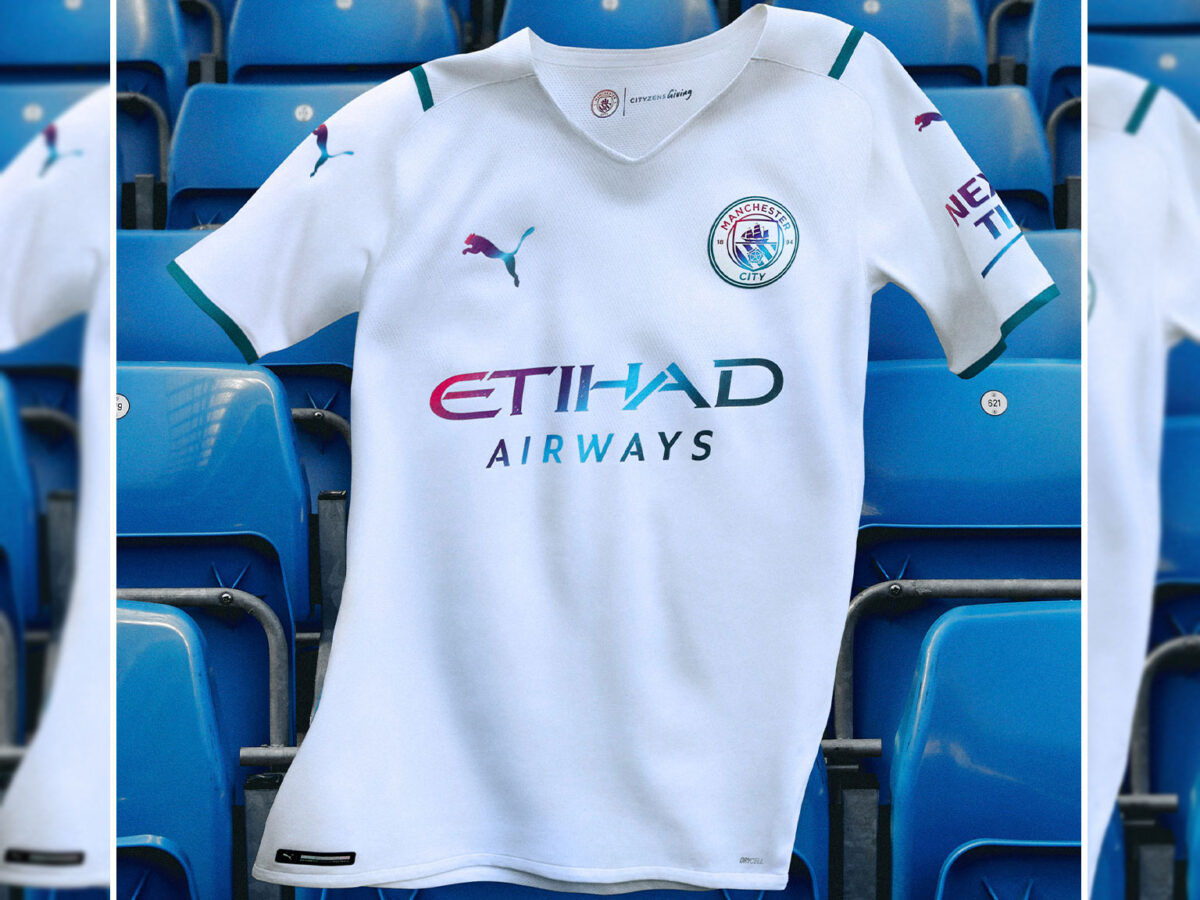 Man City's newest away kit may be an endeavor into image washing through sport, but that doesn't mean the kit material they used isn't still innovative as hell. The kit is mainly white and features an iridescent gradient on the club badge and sponsor logos, meant to mimic water droplets. According to the club, they designed the kit to raise awareness around the issue of water scarcity and create a platform to provide much needed support for communities in need. In making the kit, PUMA utilized a manufacturing process known as 'Dope Dye' in order to reduce water consumption during kit production. While we're skeptical of City's true intentions here, we applaud PUMA's attempt at reducing water consumption.
NikeConnect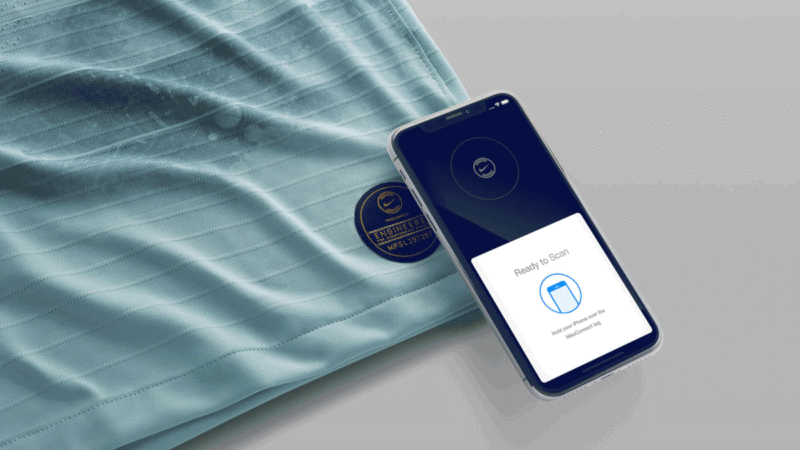 Back in 2018, Nike made the move to include their NikeConnect technology, first introduced via NBA jerseys, on PSG's Champions League kit as well as Chelsea's third kit. The kits feature an authentic badge and embedded tags, which helps them to connect to a smartphone. This allows kit owners to unlock real-time, personalized experiences and special premium content via the NikeConnect app. Unfortunately, not every innovation sticks, and Nike decided to pull the plug on the NikeConnect experience recently. Back to the drawing board, but we think they were on to something here. At the very least, this seemed like a potentially good response to the counterfeit kit market.
What's your favorite innovative kit? Let us know in the comments below.