Ahead of the 2021 MLS season, staff writers Jeremy Rist and Kyle Scoble explore how the league can entice a larger audience by upgrading its TV broadcasts. 
MLS has a TV problem. We all know the ratings have been down, and for years the excuse has been some iteration of, "We're the new kid on the block." But after the numbers the NWSL put up during a pandemic — a 500% viewership increase from 2019, an average of over 700,000 Twitch streams per match for the Fall Series, and over 100,000 more average viewers than MLS all while having fewer games on cable — it's obvious that there is more to it than MLS simply being the new kid on the major sports league block.
After 25 years, the league still hasn't figured itself out. We initially began hashing out thoughts for this story right around this time last year, but then COVID hit.
We thought we'd give the league a break, as things would be difficult for it along with everyone else — but what really did become clear this past year was that the league isn't doing enough.
A 2013 Guardian article suggested several ways MLS could increase its TV viewership, which at the time was around 300,000 on ESPN broadcasts. Eight years later and those numbers are even lower, and of course none of the reasonable suggestions the article made were adopted. (We very much anticipate that to be the case here as well.)
While we love seeing the NWSL's numbers and fully support its ascendance as a league, there is no way it should be destroying the much larger MLS the way it is, which prompted us to revisit the idea behind this story. Some of these ideas aren't even new, but they need to be repeated, because MLS fans and players deserve more, and we all want MLS to succeed. As we get into the nitty-gritty here, the overarching argument we would like to implore more than anything is simple: TRY HARDER.
Create More Superstars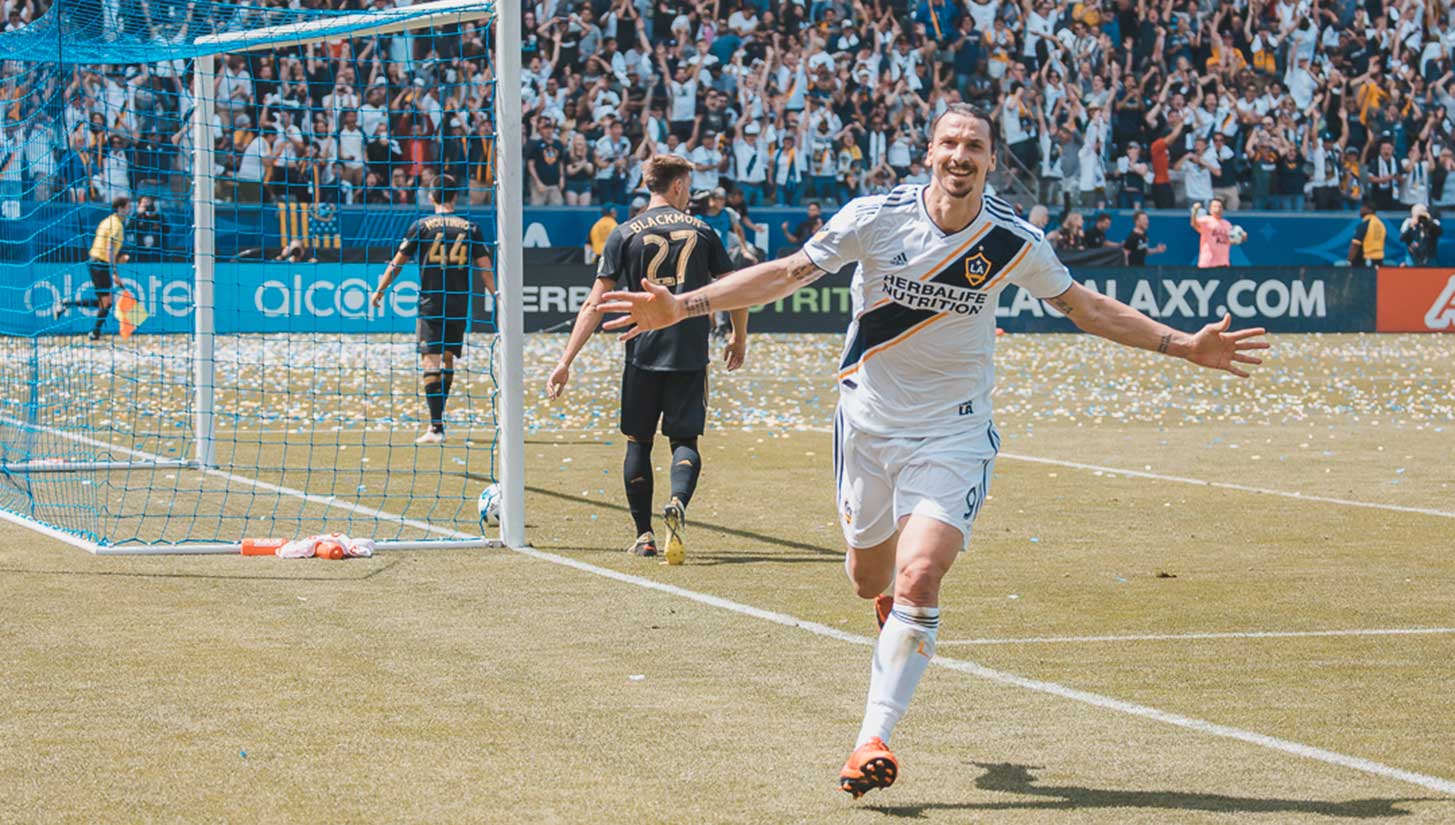 Kyle Scoble: Embrace the villains, hug them and keep them close. Zlatan Ibrahimovic was the best thing that could have happened to MLS. People that didn't normally talk about soccer or MLS were, regularly. How often was Zlatan on SportsCenter compared to everyone else in the league put together? But that's only part of it, MLS needs to embrace the heroes as well.
The NBA and NFL do such a good job at creating superstars and that's basically as simple as promoting specific players. Narratives and player/team rivalries make for exciting TV, and both leagues, specifically the NBA, do a great job of that in particular. John Lee discussed this in his "Naked Truth" column discussing what MLS could learn from the NBA.
However, this is tricky for MLS because you don't want to create a star just to see him get picked up by a bigger European club and have a constantly changing cast of characters — but also maybe you do?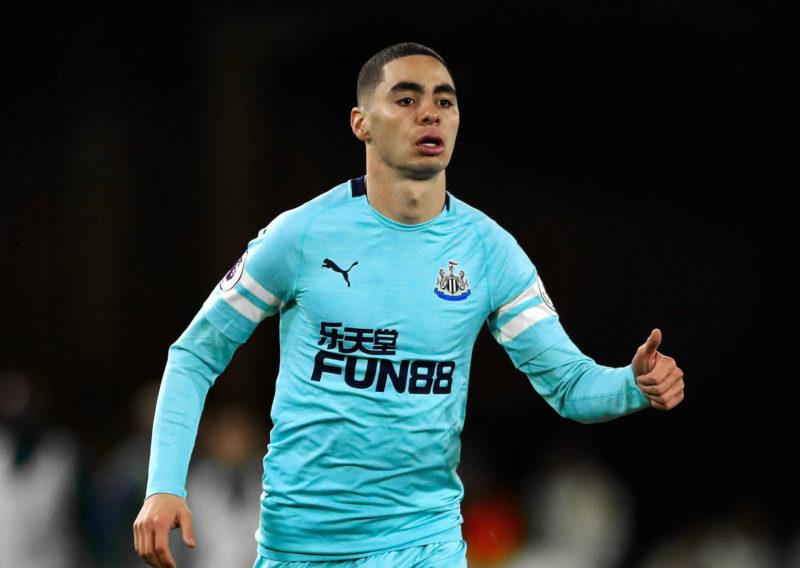 Why not hype up players and boost their celebrity statuses, because ultimately someone like Miguel Almiron getting signed to a big English Premier League contract is a win for the league and legitimizes its presence on the world stage. This would even give more immediacy to watching MLS games because it gives fans in the U.S. an opportunity to see these players in prime time slots, rather than early mornings on the weekend. Bonafide MLS superstars will create new fans for the league when they go abroad and promote the idea that MLS has real talent.
Players like Jordan Morris should be heroes for MLS. He's someone who had European options straight out of college, yet he chose to sign with his hometown Seattle Sounders after his junior year at Stanford. Morris played himself into a starting position on the United States men's national team, and was primed to get promoted to the Premier League with Swansea City next year before his devastating ACL injury last month.
Players like Morris or Almiron aren't the faces of the league — that would be names like Carlos Vela, Alejandro Pozuelo, and others. They instead represent feel good stories MLS fans can celebrate. Years after they head to Europe, when the world is watching, those fans can say, "I was there when it started."
The superstar argument extends off the pitch and into the broadcast booth as well. Another face we should be seeing more of is Amobi Okugo. He's a pro with over 160 MLS appearances, but more importantly he made the Forbes 30 under 30 list for his work off the pitch that includes founding A Frugal Athlete, an organization that helps athletes manage their finances, and the Ok U Go foundation, which gives athletic opportunities to underserved communities.
He also co-hosts the 2Cents FC podcast, which talks about and explores issues in soccer that the league and mainstream outlets ignore. He's still playing professionally, recently resigning with Austin Bold of the USL Championship, but we'd love to see him get a weekly column on the MLS website or a spot on a pre/post game show after he retires. Instead of Okugo, Maurice Edu, and Bobby Shuttleworth talking about tactics and how they got into the league and live a meaningful life, we're stuck with Alejandro Moreno and Taylor Twellman screaming at each other.
To be a legitimate league, the superstars and faces of the league have to come from within. Not purchased, but created. There are so many analysts and broadcasters that were former players, and it makes sense, but it also shows what success after the league looks like. Once a player leaves MLS they're gone and you don't hear from them again. This needs to be corrected.
Friday Night Lights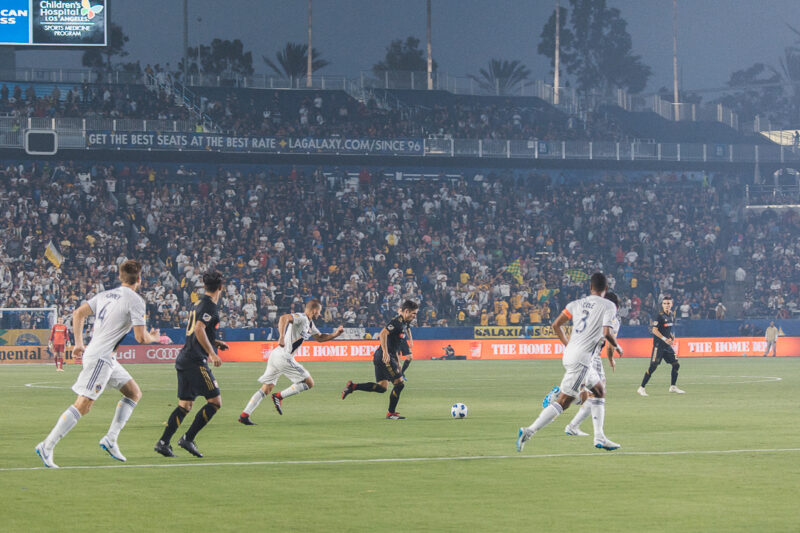 Scoble: This idea has been suggested before and we would like to reiterate it. No other major pro sport has Friday as its primary game day. MLS has proven for 25 years it doesn't want to compete with other leagues for TV viewers (and rightfully so), but Friday night works for everyone. Have a family? Guess who gets to sleep in tomorrow for a Friday night kickoff in the city? Your spouse can drive downtown (or suburb depending on the team) and meet you there with the kids after work. Have a beer while the kids go hyper and run amuck.
Don't have a family? Want to go out with your friends on Friday? If you don't go to the stadium, go to a bar that is playing the game. This type of game day interaction is something MLS does not have enough of. We need to play up the party atmosphere outside the stadium. Game day can't only be a stadium experience, it needs to be in bars, backyards, and parks as well. Friday night lights may be synonymous with another kind of football, but if MLS can't compete with high schoolers, we don't have much of a chance.
Even if it isn't Friday, MLS needs to stake out a specific night of the week that can become theirs. Putting on a good show and making it at a predictable time could help grow viewership. A night when we know that the MLS show will be front and center giving us the best that it has to offer. Maybe it's a Tuesday, maybe it's a Wednesday, but whatever it is it should be consistent and predictably fun. The single most important thing of all though, pick a freaking day and make it your own.
Give fans a day of the week to look forward to. Once that happens we can build the league into our life schedule instead of hoping it works out and that I can watch my team. Since MLS is mostly competing for American viewership, it makes sense to avoid Sunday afternoons for the NFL, Saturday afternoons for college football, and somehow avoid the NBA primetime games too. It just doesn't make sense to fight mainstream American sports viewership patterns when we could move around it.
People should be able to appreciate all sports America has to offer and that should be a benefit of living here. The league doesn't have to pick between families and adults coming to drink and scream. There is a place for both in the stadium as well as the overall fandom.
Growing up watching the Sounders in the USL, my father and I sat in the back of the supporters' section. Their energy was so much fun, and as a kid I was welcomed and they were respectful. If that experience didn't happen I can't tell you what my passion for the sport would be now. There was nothing more fun for my 12-year-old self than going to the Sounders game, seeing everyone else decked out in team colors walking to the stadium, and getting to just scream my head off. You're not going to get that experience on TV but that energy from the stadiums translates to bars and living rooms. It sets the tone. A good TV experience is started in the stadium.
Show off the Fans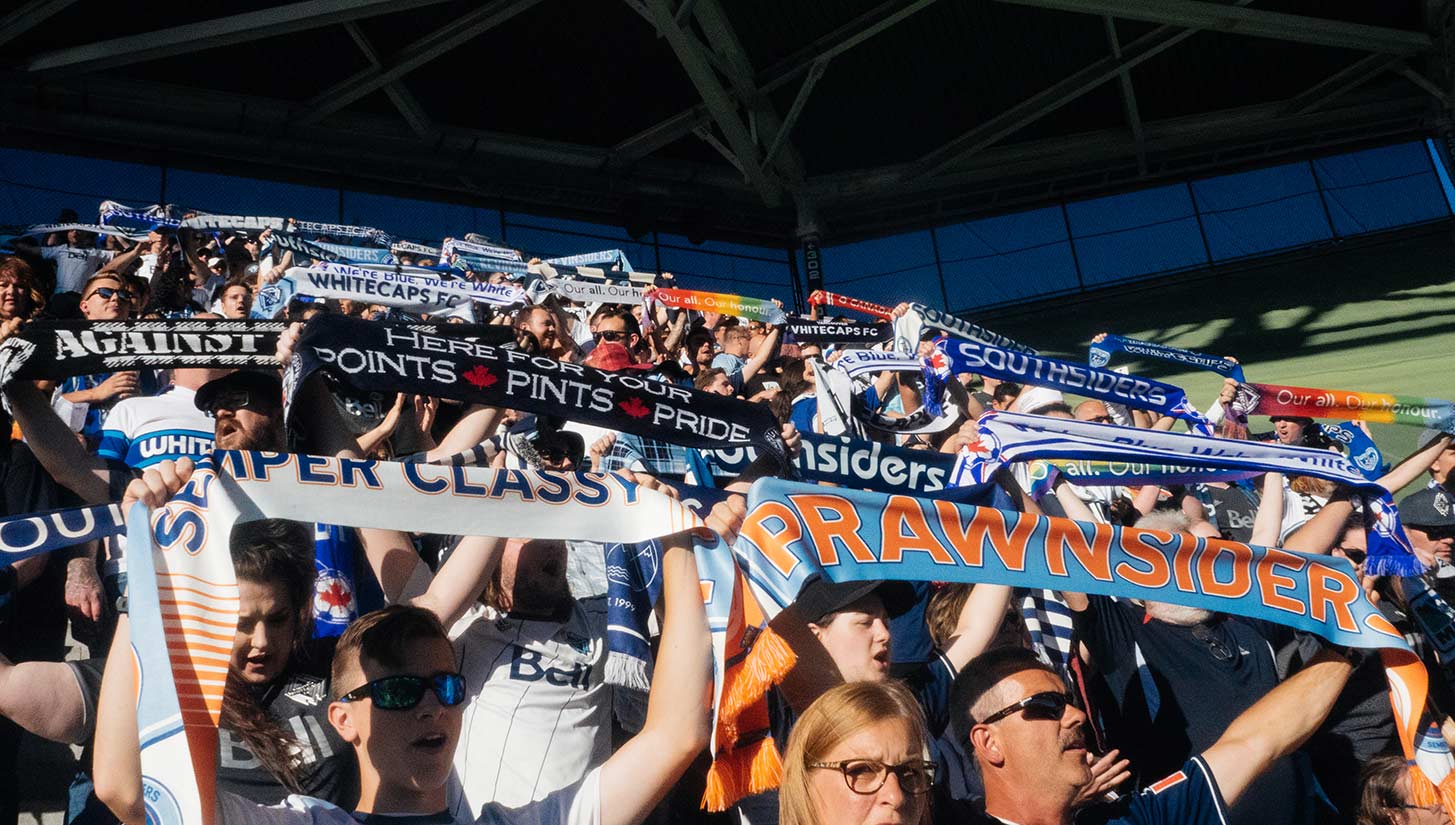 Scoble: As I got more and more into soccer growing up, I subscribed to FourFourTwo magazine, and quickly my favorite section of each edition was "More Than a Game." Essentially it was a profile on a rivalry somewhere in the world explained and presented by the supporters' groups of the clubs involved. Whether or not you read FourFourTwo I bet part of your attraction to the sport is similar to mine — the culture off the field and in the stands, bars, and homes of the fans.
The 25th anniversary season clearly got ruined, but that doesn't mean MLS needs to stop celebrating it. Keep releasing content under the 25th anniversary league crest, especially video content. If you search rivalries outside of Cascadia, El Trafico, and Hell Is Real there's essentially no content. Include the Rocky Mountain Cup, Atlantic Cup, and work to create more. There are now three teams in Texas and could possibly be four in California (although Sacramento's expansion status is questionable). Give us standings, projections, and specific content around these rivalries, not just announcers talking about it pre- or post-game. For how much people talk about Cascadia I don't see a prediction of who will win and a breakdown of that table, just hype when the games come.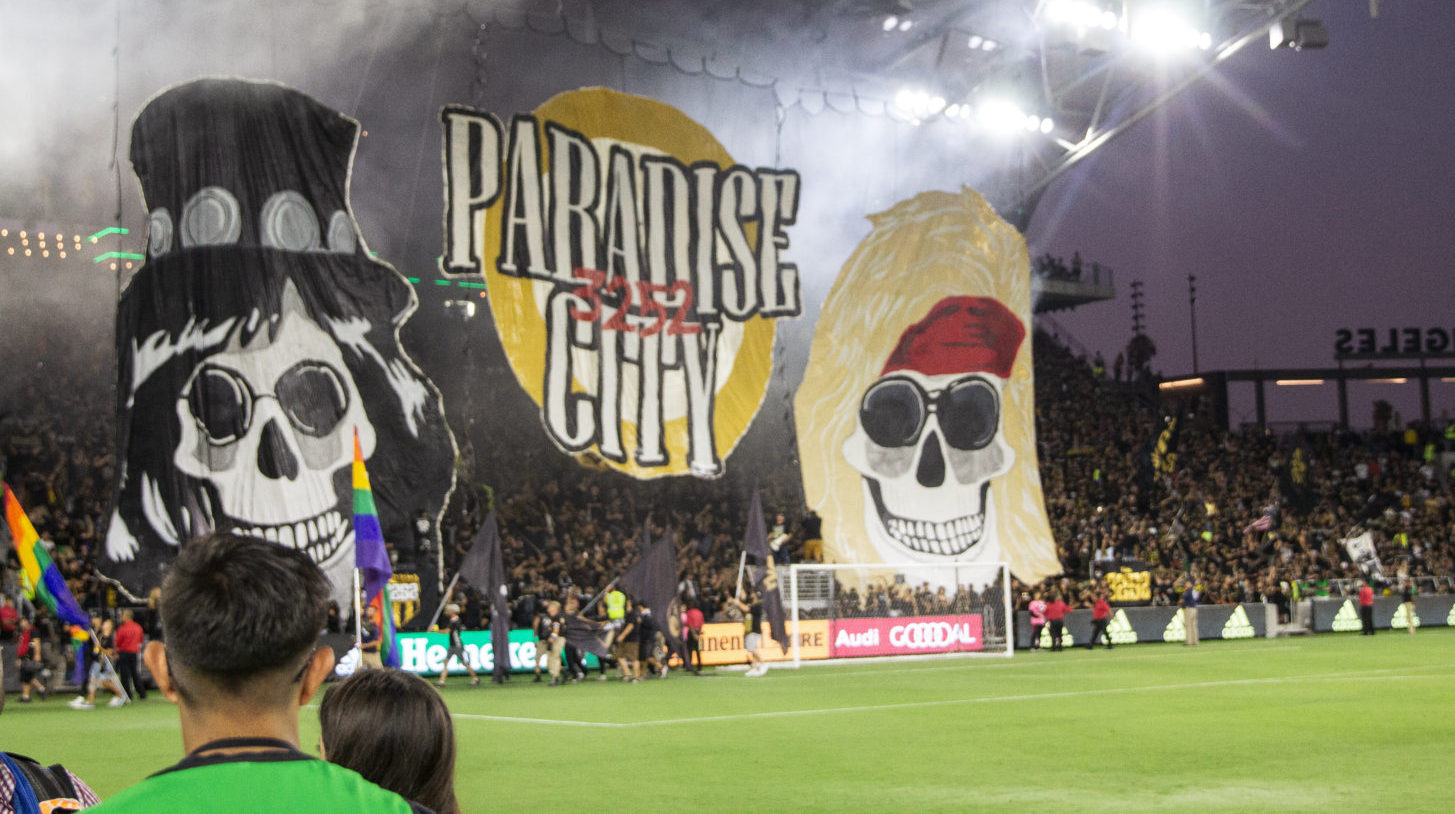 Fan culture is also what makes soccer different than other American sports, especially in regard to what fans bring, not only wear to the stadium. I'm not talking about seeing fat men with painted bellies (although I really don't see that image much thankfully) or even people chugging beer. I want to see the banners and signs.
Tifos are amazing. They take weeks of planning, drawing, painting, and finally being unveiled, yet the TV audience is lucky to get more than a few seconds of the tifo. We don't need to see the entire process of going up and coming down, but the broadcast can sit on the shot and show off the fandom to the world.
Outside of bigger tifos, there are also smaller banners that people will hold by themselves, and these are often overlooked in favor of the bigger displays. A couple minutes devoted to showing off funny, clever, and impressive signs created by the fandom only helps it grow.
It's also important to make sure to say the name of the home team's supporters' group every game. Pre-game, halftime, and post-game shows need more content. They're pretty dry as is, and the fans are giving the broadcast free content to show. This has to be a directive from the league to the clubs and local broadcasters to celebrate the fans. As we come back to stadiums let's show off our community, diversity, and that coming to or watching a match is more than just seeing 22 people run around and kick a ball.
Upgrade Broadcast Aesthetics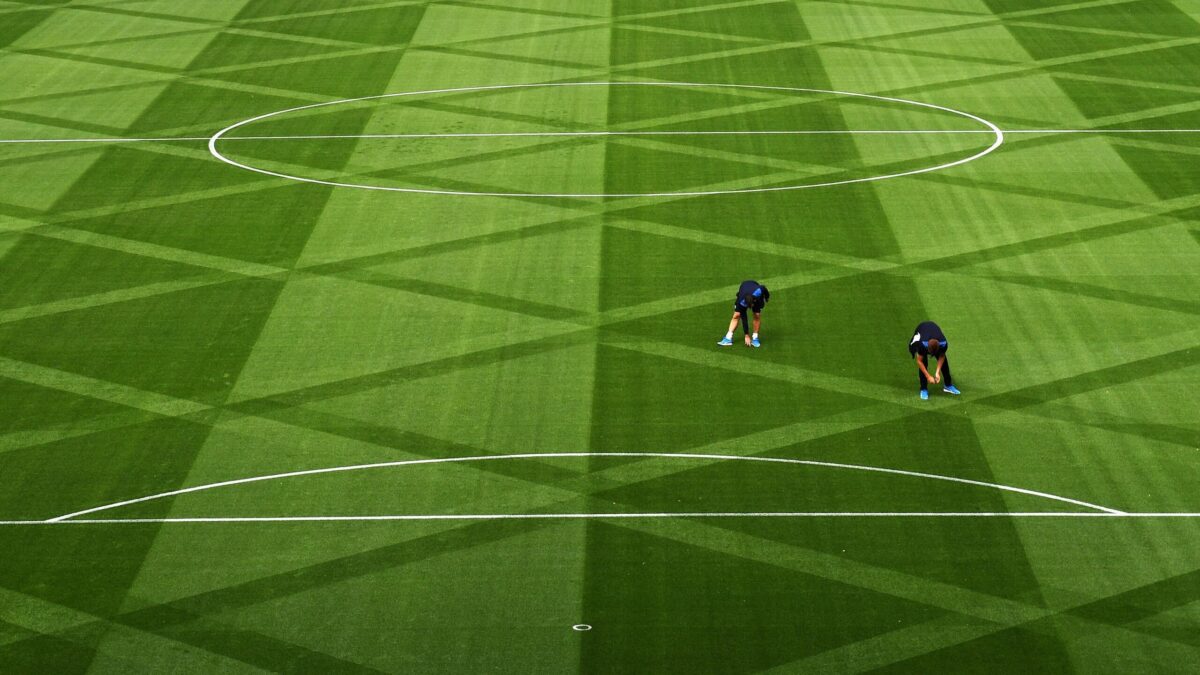 Jeremy Rist: When you watch an EPL game the bright green pitch immediately jumps out to you. This is deliberate. It's a combination of actual green grass that is very well taken care of and video effects to boost the vibrance of the green and the overall viewing experience. After all, we are creatures of habit and studies show that a majority of purchasing decisions are based on color alone. There's no reason to fight this. Colors matter. Someone needs to be in charge of making sure that every televised game looks as nice as possible to the untrained eye. Sure, soccer purists might not care about the color of the grass or the color of the uniforms, but growing the game is about bringing more people in and these things do help.
Additionally, camera angles play a huge role in how we watch the games. At last year's MLS Is Back bubble in Orlando, we had a notably awkward angle and massive adidas logo at center pitch that Twitter was quick to complain about.
This is especially pertinent to teams that play in NFL stadiums. We don't need full zoom outs to remind us that the stadium is at half capacity (looking at you New England Revolution). That does nothing to increase the allure of the game, it only minimizes it.
This brings us to the stadiums that play on turf. One word: DON'T. Turf looks awful on television and literally changes the gameplay for the worse. Soccer is meant to be played on grass. The higher levels you reach, the more advanced the grounds crews, and the better the pitch. No kid dreams of one day being able to play on a turf field with NFL lines all over it. Again, that looks terrible on television and makes the game harder to watch.
Plus, the ball bounces and skips differently on turf so even if it looks as close as it can to a passable grass field, as soon as the game starts it's blatantly obvious it's on turf. Remember when the several teams almost boycotted the 2015 Women's World Cup in Canada because they were going to make them play on turf? They should have gone through with it. That was an absolute abomination and should have never happened. Good soccer television involves beautiful bright green grass and that's it.
Get Better Commentators
Rist: I often watch MLS games on mute because Taylor Twellman is absolutely insufferable. He's the soccer commentator version of the white American milquetoast male who brings nothing to the table except boredom. He's Tim Kaine in a television booth. He's a mayonnaise sandwich that talks too much without saying anything. In a June 2020 article in Soccer America, Paul Gardner agreed that he was awful and went on to explain the issue:
"Way too many words, far too much pseudo-technical talk, plowing on regardless of action in the game. I have long found the technical approach to soccer something that invariably complicates rather than clarifies."
In addition, Twellman will also defend or downplay things on the field that are objectively terrible and make for bad soccer television. Things like horrendous tackles, bad turnovers, or missed PK calls. It's as if none of these things are significant enough to be commented on when in reality they are often very dramatic moments that could add excitement to the game if properly discussed.
Acting like they didn't happen or in some cases making the argument for why the ugly play is necessary is a bizarre way to approach his role with the broadcast. It's like he's playing gatekeeper for this bad brand of soccer and doesn't want to acknowledge anything on the field that could be better. His bland commentary does nothing except defend bad play that most fans are trying to move on from.
Twellman started with ESPN in 2011 and has been the worldwide leader's main commentator for an entire decade, yet I'm unaware of a single fan of his. I guess some people must like Twellman for him to remain on air as long as he has, but also it just seems like ESPN doesn't give enough of a shit about soccer to try to find someone who is actually entertaining. Someone who can combine passion, humor, intelligence, and insight. Someone like Ray Hudson, who is part of the Inter Miami broadcast team, is what we're looking for. Hudson is always bursting with emotion and makes watching a boring game a blast. As far as English commentators go, he's as good as it gets. To this day I can still remember the time I heard him say this about Lionel Messi:
"Stopping him when he's in this form is like trying to nail Jello to the ceiling!"
Fucking hilarious. Hudson is the gold standard, the total package. It's surprising to me that he's only working with Inter Miami (although apparently he has a soft place in his heart for South Florida) when MLS should be actively searching for ways to bring in interesting minds like his into the fold for their national programming. There's no good reason not to — artistic people like this is what the American game desperately needs.
American soccer and MLS specifically has made some great strides over the past decade, and up next we need to get the artists involved in the commentary to help make the watching experience better. We should be trying out all types of people who have passion and intelligence when it comes to the game, and eventually someone will stick and it will make sense.
Part of the magic of the exuberant 'GOOOL' calls on Spanish broadcasts is that they are the audible manifestations of the passion that so many people view the game with. We need to somehow tap into that fervor for American audiences without simply copying other commentators, but in a way that pays homage and builds upon their legacies. What we have right now is far too boring to be taken seriously.
Although last year's MLS Cup Final brought in over 1 million viewers (higher than 2019 yet lower than 2018), the MLS Is Back Tournament over the summer drew in a paltry average of 226,000 viewers per match (not counting Spanish broadcasts), well below the 300,000 mark the 2013 Guardian story reported. For a league that is "growing" and expanding, this is not a good trend. Getting better commentators would undoubtedly help.
Once again, our entire argument can be boiled down to two words: TRY HARDER. The NWSL is approaching TV and growing its viewership with the right attitude and MLS could learn a lot from it, but of course it won't. The NWSL is willing to be creative and try things out, while also willing to pivot if those things don't work. A change of leadership seems like a desperate need for MLS, a league that seems more concerned with figuring out ways to pay its players less and do as little as possible to woo fans instead of using its talent and resources to find ways to deliver soccer to the people.
We look forward to revisiting this concept in eight more years when ratings continue to drop and games continue to look like crap on TV with the same tired commentators blabbering on and adding nothing to the competition. Or maybe it'll be different?