Another exciting CONCACAF World Cup qualifying window wrapped up last week, and with only one window remaining, it's a sprint to the finish between five nations in the always chaotic region. We explore what it would mean for each country to qualify for the World Cup from both a soccer and cultural perspective. 
Three automatic bids. One inter-confederation playoff spot. Five nations left in the running. If my math is correct, at least one country is going to be left out of the biggest sporting stage in the world later this year.
The way things stand now, Canada, the United States, and Mexico are in the tournament, with Panama in the fourth place playoff spot and Costa Rica one point out in fifth. If we know anything about CONCACAF, however, we can bet the house on a shifting of the standings after the final window concludes on March 30. Chaos is always around the corner in this region, and predictions are about as useful as Matt Turner's disallowed hand warmer in the United States men's national team's recent below-freezing match against Honduras.
So instead of taking the "who's getting in?" approach, we take a look at what it would mean for each country to qualify for the World Cup — from upstart nations looking to establish themselves, to longtime stalwarts looking to protect their legacy. — Ramsey Abushahla
Canada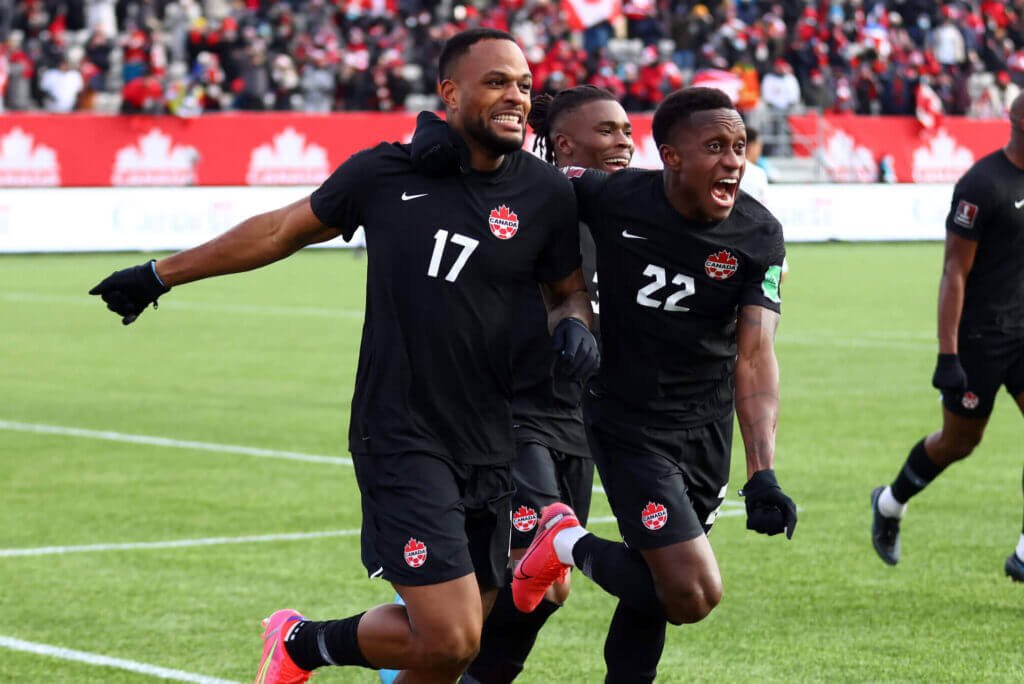 Prior to the most recent World Cup Qualifying window, many people had written off Canada as they would be without star winger Alphonso Davies and workhorse midfielder Stephen Eustaquio (who is fresh off of a transfer move to FC Porto). Yet, with all of these obstacles, Canada came away with nine massive points, which puts them within touching distance of booking their ticket to Qatar. The Canadians silenced the USMNT and showed that this isn't just a fairytale run — they are for real and could genuinely challenge in the World Cup's group stage.
Culturally, there has been a massive shift amongst supporters and how much media coverage the CanMT receives. For context, Canada has only ever qualified for one World Cup in 1986. When I first started following the team in 2016, it was almost impossible to recognize any of the names in the squad unless you were a die-hard fan, while barely any games were even televised. Now, major Canadian sports networks televise the games, fans are wearing jerseys in public, and even non-football fans are aware of the big results. While the fandom still isn't at the level of hockey, Canada qualifying for the World Cup will be just another step in the country's football revolution that has been gaining momentum gradually over the past five or so years. — Ben Peres
United States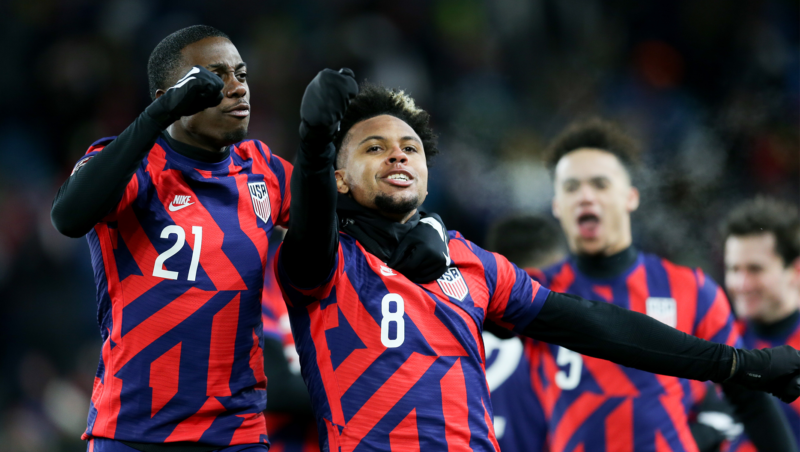 What a time it is to be a USMNT fan. When you win, you get to praise the incredibly talented crop of young players that make up the team's core. When you lose, you get to put all of the blame on head coach Gregg Berhalter and his questionable lineups and tactical decisions.
Yes, Berhalter is in the unenviable position of USMNT head coach, where no matter what he does, he loses — even if he's done a fair amount of winning thus far into his tenure. The latest crisis for Berhalter was the recent 2-0 loss to Canada, which only added fuel to the #BerhalterOut campaign, despite him having an otherwise pretty impressive win-loss record and a Gold Cup trophy already under his belt.
Even with the Canada loss, the Americans still sit in second place in the octagonal with 21 points. Five points in the next window should be enough to punch the USMNT's ticket to Qatar, but it won't be an easy route — Mexico, Panama, and Costa Rica all have something left to play for, and will certainly relish in ruining the Americans' chances at a 2018 redemption tour.
From a fan perspective, simply qualifying for the World Cup won't be enough, even after the 2018 debacle. Advancing into at least the knockout stage of the tournament is not just what USMNT fans want, but it's what they expect. Fans may have always had unreasonable expectations for their squad, but setting the bar high for this current crop of Americans might not be that far-fetched. Led by Weston McKennie and Christian Pulisic, who have both clearly proven themselves amongst the world's best, the U.S. talent pool has been more competitive than ever, as reflected by the current FIFA ranking (11th) and the amount of Americans that played in European tournaments this season (22).
We certainly have the talent to make a deep run into the tournament, and the team could even inspire a future generation of American soccer stars and fans, just as the 2002 team did 20 years ago. — Abushahla
Mexico
What is Mexico hoping to achieve by qualifying for the 2022 World Cup? Preserving legacy. Upholding tradition. El Tri hasn't missed a World Cup since 1990, and although it hasn't made it out of the round of 16 since then, it is carrying soccer excellence that is even acknowledged in pop culture in the form of the Ted Lasso character Dani Rojas. The leadership of Tata Martino and the promise of a new logo has done little to inspire the team, and Mexico has been playing without striker Javier "Chicharito" Hernandez, who is the country's all-time leading scorer.
Nonetheless, El Tri remains in the top three for automatic qualification with a mixed bag of talented players stepping up. Mexico is tied with the U.S. in points, but has the lesser position off of goal differential. Mexico's first game in the final window is hosting the U.S. with a chance to leap into second. Traditionally, we would say that it has a great chance of beating the Stars and Stripes, but the past year or so has taught us otherwise. Other games coming up include one against winless Honduras, so Mexico really should be OK to book their trip to Qatar. But is being "OK" enough? — Victoria Hernandez
Panama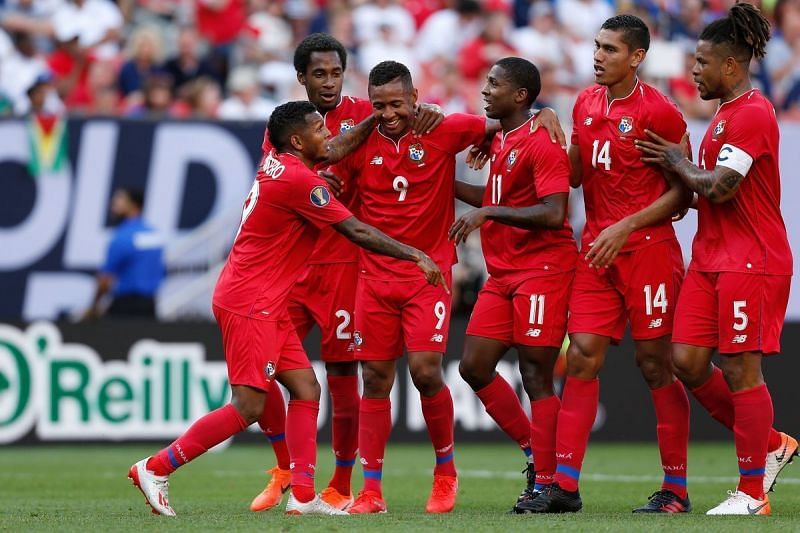 After a three-point window, Panama currently sits in fourth place in the inter-confederation playoff spot. It is four points out of third, the final automatic qualifying spot, and just one point ahead of Costa Rica. It looks to have a slim chance of making the top three for automatic qualifying, and instead will be battling to remain in the fourth spot. While the most recent qualifying window did not help Panama's cause, it still has a chance at qualifying, and that is all it can ask for.
Panama qualified for its first World Cup in 2018, and while it ended up coming in dead last, it had moments of excitement and proudly represented its homeland while competing in Russia. A few countries have dominated CONCACAF for the last two or three decades. If Panama ends up qualifying, it can certainly say that it has moved into the top tier of countries in the region and will have genuine chances of competing in the Gold Cup and future WCQ competitions. Culturally, Panama has been developing rapidly, and its footballing output has likewise risen. It'll be interesting to see how many of their young talents develop in Europe, MLS, and throughout Central and South America. — Peres
Costa Rica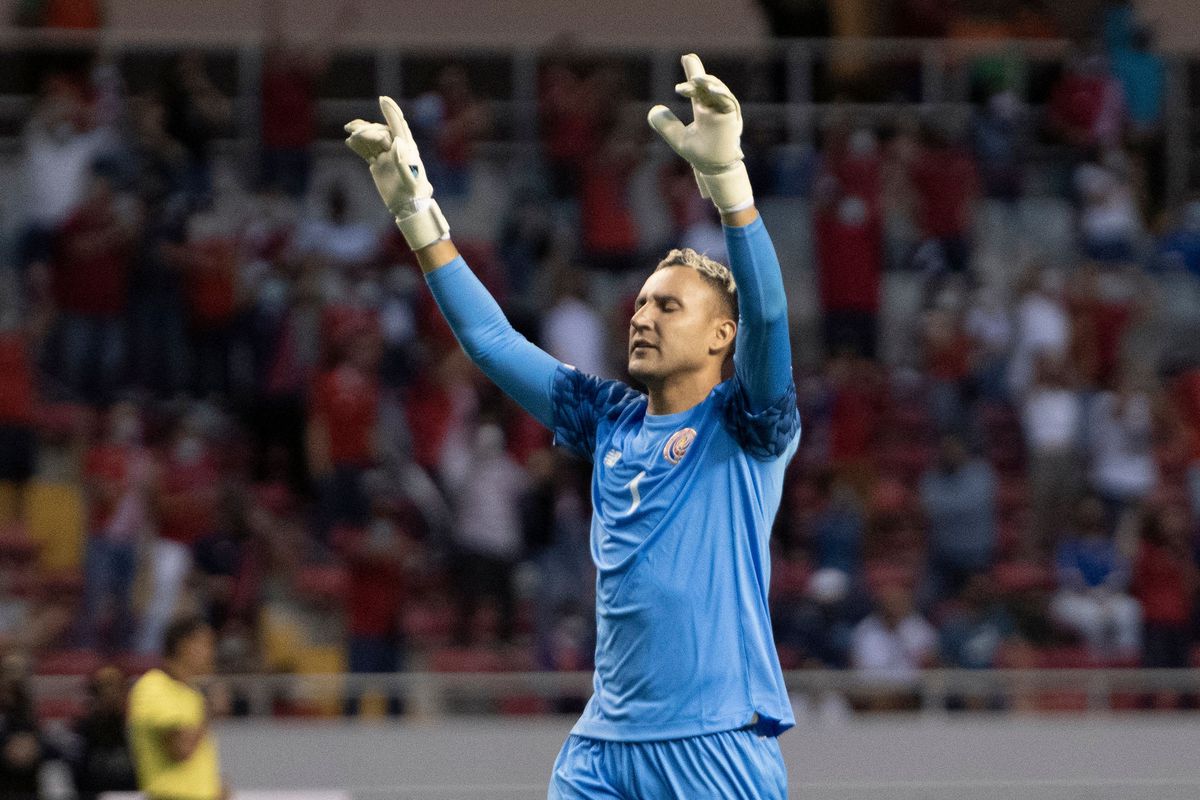 Costa Rica is the underdog here, and who doesn't love a good underdog story? Unless you're concerned about Los Ticos possibly fielding players who tested positive for COVID-19 in its last match against Jamaica. The team has fiercely denied that it did such a thing. A PR nightmare indeed, albeit a self-induced one. Either way, the side, led by world class goalkeeper Keylor Navas, is holding on for dear life to World Cup qualifying hopes.
Costa Rica is currently on the outside looking in, but in comparison to Panama, it has much more World Cup experience, qualifying for the last two and famously making a deep run out of a tough group in 2014. Playing Canada, El Salvador, and the U.S., it won't be an easy set of matches for Los Ticos, but the nation could be this year's CONCACAF Agent of Chaos™, upending everyone's prediction charts. Qualifying for a third straight tournament would surely mean a tremendous amount to the nation and its players, and no one more so than Navas, for which this will likely be his last chance to feature in a World Cup. — Hernandez