Ask Jürgen Klinsmann or Bruce Arena — being manager of the United States men's national team comes with plenty of scrutiny. But why are American fans so quick to put the blame on the head coach's shoulders? 
If I told you that a national team manager had won two international trophies in three years, secured some of the best talents a country had seen in generations, and completely changed the team atmosphere for the better, wouldn't you agree that said coach has been pretty successful?
Yet after a slow start to World Cup qualifying earlier this month, United States men's national team fans were quick to put head coach Gregg Berhalter on the hot seat. The U.S. men were able to somewhat quell the doubt around their manager following a convincing 4-1 victory over Honduras in their third qualifying match, yet the #BerhalterOut movement still has a surprising amount of momentum behind it.
In the last three-plus months alone, Berhalter has led the USMNT to Nations League and Gold Cup championships, even doing the latter with a so-called "B" team. He is by far the most successful USMNT coach in recent memory, yet after three games, it seemed like all of U.S. Soccer Twitter was calling for him to be sacked like a Watford coach. (They've had 11 in the past five years.)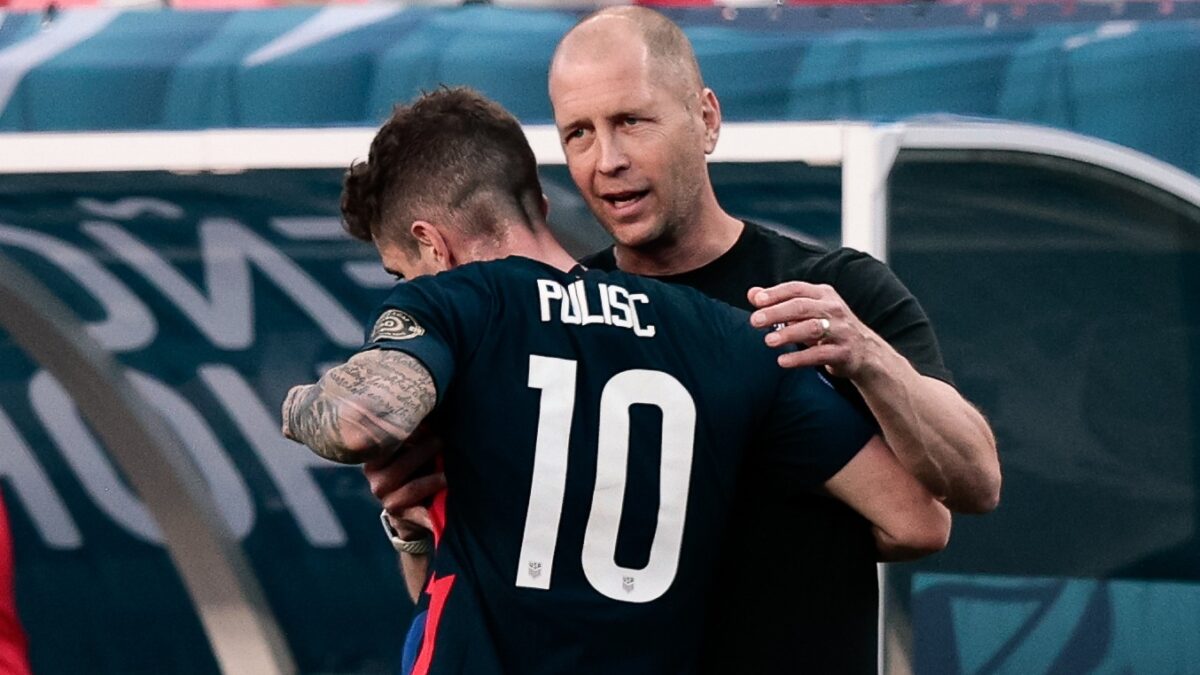 The three games that ultimately derailed the momentum that Berhalter had built were a 0-0 draw to El Salvador (who parked the bus the entire game and the U.S. had a few key players missing), a 1-1 draw with Canada (who are currently in a golden generation), and the aforementioned resounding 4-1 win over Honduras. This leaves the U.S. currently in the third and final automatic qualifying spot for the World Cup with 11 more matches to play.
Looking in as an outsider, it seemed that a cataclysmic event had struck the USMNT, but in reality, it had just let a few points slip out of its hands. So, this left me with the question: Why do USMNT fans tend to turn so quickly on their managers? Much like anything to do with soccer in North America, I believe that it comes down to cultural factors and expectations.
In traditional American sports, team and fan priorities tend to lie within competing for league championships. With the exception of occasional landmark events such as The Olympics, IIHF World Hockey Championships, or FIBA World Cup (all of which still don't quite command the same importance as league play), international competition is far from prevalent Stateside.
Whereas in global football, we have club play — which is separated between league, domestic, and intercontinental cups — and national team competitions. Club play offers much more flexibility in that you can buy and sell players, hire and fire managers, thus changing the course of your franchise in a matter of minutes or years. In national team play however, teams are controlled mostly by the development systems in their countries, although mangers can still be interchanged quite fluidly.
And this brings us to our key point — the manager is the only thing that American fans feel like they can control when it comes to the USMNT. But quite often, firing a coach is a band-aid solution to a problem that requires stitches.
National teams' depths are relatively finite, with the quality of players tending to change in waves or generations. By comparison, in club or franchise sports, teams can bring in new and improved players every single year (and often times in the middle of the season).
International football is a difficult thing for managers not only because national teams don't spend much time training together, thus making it more difficult to employ complex tactics, but also because the quality of the players is dependent on the quality of the player production system from the past 10-20 years, not the current culture of the nation. Portugal is an example of that. The EURO 2016 champions have seen a massive improvement in quality, and it's no coincidence that Cristiano Ronaldo celebrated the 18-year anniversary of his senior team debut in August.
Many of the players that represent Portugal's next generation like João Félix and Rúben Dias grew up watching key members of that 2016 squad like Ronaldo, Pepe, and Rui Patricio as children, and are now ready to take the torch into the future.
Like Portugal, the USMNT has also seen an improvement in quality, which coincides with the introduction of MLS academies in 2007.
While it is undeniable that the USMNT has more quality players now than in years past, the expectations have significantly risen in relation to the increased talent. Still, I think the USMNT fans have forgotten why the expectations have increased, and a lot of that has to do with Berhalter. He secured Gio Reyna, Yunas Musah, Ricardo Pepi, and Sergino Dest. These four players are all under the legal drinking age in the U.S., yet they are being hailed as the current and future stars of their country. Expectation raised. After doing all of this, he also has found a way to beat El Tri in two international tournaments. Expectation raised even further.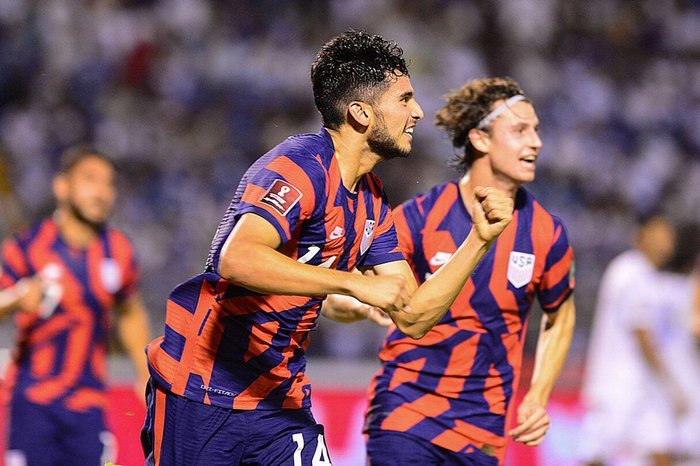 The USMNT is trending in the right direction, but growth is rarely ever linear. It has ebbs and flows — three steps forward, one step backward. But, I can tell you that the instant gratification that comes with changing coaches during the middle of a World Cup Qualifying window isn't worth the future problems it can cause. Time, resources, proper development systems, and more accessibility to the sport is what is going to change the USMNT's fortunes.
Trust the process, and support your guys and girls.