Yassine Abderrahim is a busy man. Between Instanbul, Doha, Brussels, San Francisco, and countless other amazing global destinations, the multi-faceted street baller and freestyler is currently living life at 100. Abderrahim, or "Coyote" as he's commonly known, is part of a tight crew of the sickest footballers who currently run the streets in all things panna-akka-freestyle-ground moves-street ball related.
Abderrahim himself was the runner-up in the European Championship Panna Knock Out, winner of the Red Bull Street Match in Italy, a judge at the American Panna and Freestyle Tournament, and currently serves as a technical director with SISM.
His inner circle includes the likes of Soufiane Bencok, Martin Schopf, and Yorok, the latter two with whom he recently won the 3v3 King of the Street Freestyle Football battle in Paris.
We caught up with Abderrahim right before his trip to Doha, where he performed at the FC Barcelona v. Al-Ahli Saudi FC friendly in Qatar, for a chat about street ball, freestyling, and the future of the sport.
Urban Pitch: I noticed freestylers love nicknames, where did Coyote come from?
Abderrahim: The nickname Coyote came from a friend back in 2010 because he said it fitted me, and since then I maintained the name and everybody in the scene knows me as that.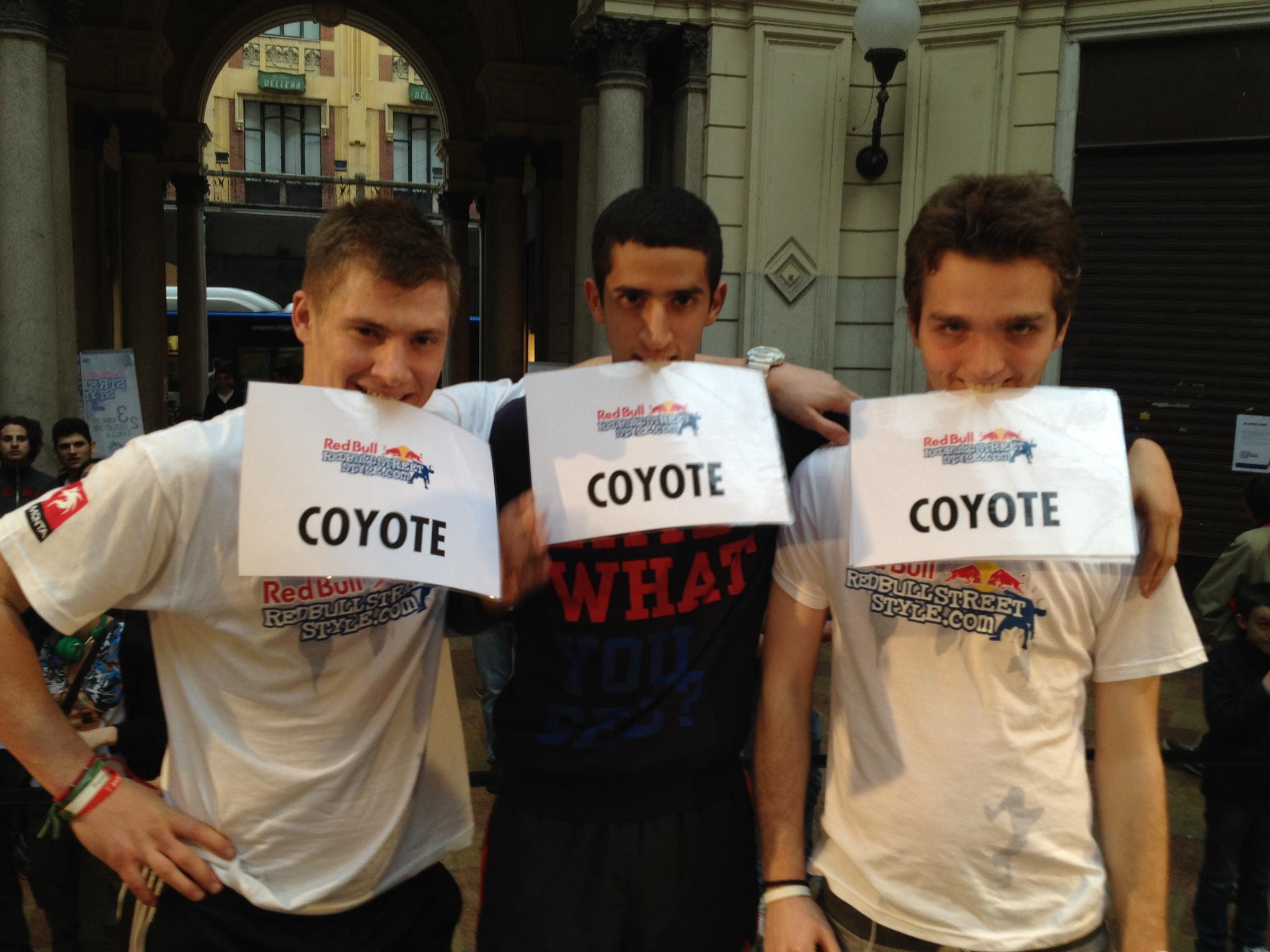 For those who don't know you, can you tell us your life story in three sentences or less?
Italy born and raised, living in Brussels (Belgium) for 5 years. I study, I work out, and of course I love freestyle football and street soccer and got into them around 7 years ago. I love traveling and meeting new people 🙂
You're both a freestyler and street footballer, and sounds like you got your inspiration watching videos on the Internet. What was one of the first videos you remember watching and trying to replicate?
I started first as a street player back in 2008 and immediately fell in love at first sight with a video of Akka Magazine x Joga Bonito in Amsterdam with Issy, Edje (and many more), that a friend sent me. That was a miracle because everything started for me and him from there, we practiced together and evolved together, but unfortunately he stopped.
Which tutorials and people do you like watching online now?
I honestly have not watched tutorials for a long time, and I have to be honest I never really liked them because I wasn't a patient person (now I am, slightly more). In tutorials, everything is in slow motion and repeated multiple times and I don't have the patience for that, hence I just learn directly in full speed LOL. 
Tell me about SISM and how you got involved. 
SISM is the biggest street soccer and freestyle company in the United States. It's based in San Jose, CA, and for me they're simply the biggest because of how they revolutionized things across the whole country. They are without a doubt the ones pushing our sports (freestyle and street soccer) in the U.S. the most in my opinion. I got involved a few years back when I got in touch with the main guys, Louie and Maria Mata, and have been part of the team as technical director for about one year. 
You were one of the judges this year at their American Panna and Freestyle competition along with Melody Donchet and Pawel Skora—as a judge, what do you look for in a freestyle battle? 
As a judge honestly, it's not easy. Even though I am more of a hardcore freestyler, I still look for everything: being complete, creative, stylish, and strong at the same time. It's not an easy task, but I always try to be fair toward those who truly deserve to win even when their style is completely different than mine. I give my vote to the one who deserves it and does the hardest combinations.
There seems to be controversy about judges (not at the SISM event) but, for example, in the past Red Bull Street Style competition there was a lot of talk about bad decisions. What's your take on who is qualified to be a judge, judging biases, and what judges should be taking into consideration?
According to me, those who are really qualified to be judges should be those who still practice frequently today and have a certain knowledge of the level of difficulty that freestyle has reached nowadays. To have an old school judge in the panel is not a bad idea but we shouldn't have a complete (or majority) panel made of old school freestylers and/or soccer players. For certain competitions like Red Bull Street Style, people train their whole lives, they sacrifice so many things because they want to "get there," yet unfortunately they are not always judged by freestylers who truly respond to those few criteria to be able to judge. Another fair decision would be also to mix it up and have different kinds of freestylers judging and not only one category. 
There are some who view guys like Bencok and a lot of the Japanese freestylers doing b-boy type freestyling as not "real" or "legit." What do you think about the incorporation of b-boying and more artistic, improvisational styles of freestyle? 
I think that people who say that, besides organizing a few things here and there, I haven't seen those people at the top of our sport in terms of skill. Maybe in the past. I don't incorporate b-boy moves or combinations into my freestyle, but I believe it's really good, it brings a new flavor to our sport, and most importantly the amount of hard work it takes is huge. I appreciate that and for someone to say they don't like that style, it's fine because every one of us has different styles and opinions, but to say that it is not legit or real, it just shows how closed-minded those people are.
Freestyle x Freestyle. Can you tell us your background in dance, and how dance influences your freestyle?
Honestly, I haven't any dance experience besides my interest for it. I love watching breakdance and I have an interest in it because it looks like freestyle football in the sense that the amount of hard work that goes into training is pretty much the same for freestyle. And they're very similar—power moves, footwork, top-rocks which in freestyle you could make a link with lowers, sit-downs and ground moves for example—in both arts there are so many details. I started loving it a lot when I moved to Brussels over 5 years ago where I used to train in the same spot as them, but no I do NOT practice it lol.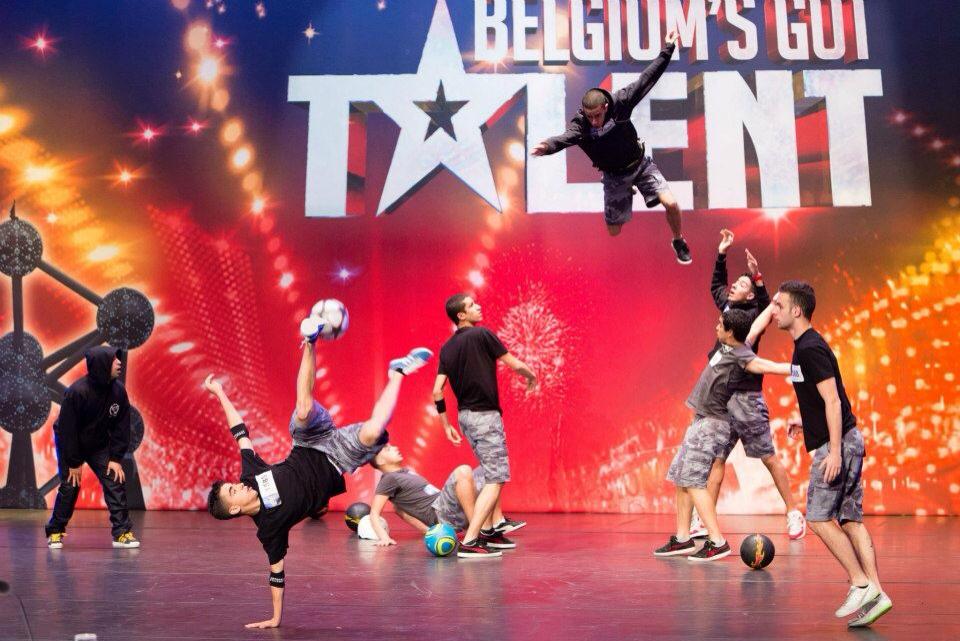 Where do you think freestyle is right now in terms of the sport as a whole?
I think the evolvement of freestyle football has been huge, even though I think that these past 2 years it's slowed down a little bit in terms of companies investing into the sport and sponsoring competitions, etc. But it is still evolving really fast and I guess every day we have new people getting into it, starting and landing their first tricks somewhere in the world. But yeah, I can tell for sure that it is not irrelevant to the eyes of soccer players, for example, as it used to be in the past. You can now see huge football stars working with freestylers.
Favorite freestyler?
It's hard to say because it changes, but for a while my favorite freestyler has been Luca Chiarvesio, from my same team. 🙂
Favorite b-boy?
Luigi (Skill Merhodz, SBR)
Favorite track to freestyle to?
Every DJ Lean Rock's track lol
What's next for you and where can people watch you perform?
The next thing happening for me is actually in a few days in Paris, France, I will be competing in a 3v3 battle along with Martin Schopf (Austria) and Yorok (Egypt) at the S3 Society 10th anniversary. In the U.S., I"ll probably be at SISM's 4th edition of their tournament 😉
Check out more of Yassine 'Coyote' Abderrahim here. 
This interview has been edited for clarity.