AC Sparta striker Christina Burkenroad's professional career has seen three different teams in three different countries. While she has journeyed thousands of miles as a pro, her path to get there was much more strenuous and meandering. She gives us a first-person account of her experiences, from the lows of being homeless in high school to the highs of scoring in the Champions League. 
When I think of my life as a kid, I think of playing soccer with my brother and all the boys on his team. When I think of my life as a teenager, I think of all the days after school I spent at the park playing pick-up soccer with the adults. When I think of my life in high school and college, I think of the countless amounts of hours dreaming of taking my game to the next level. When I think of my life as a professional soccer player, I think of how privileged I am to be able to live out my childhood dreams. I think of all the places I've been, all the wins, the losses, and the people I've met along the way.
I'm from San Diego, and when I was 9 years old, I moved to North Carolina to live with my aunt and her kids. After my mom passed away when I was 4, my dad needed the help from family to take care of me and my brother. Growing up, I was always the tomboy. I was the athletic girl that had more guy friends than girl friends. From a young age, I decided to play on boys' teams instead of girls' teams. Playing soccer with the boys as a kid helped me so much in the fact that I had to adapt to a faster, more aggressively-paced game early on because as the boys grew older I wanted to keep up.
Every day after elementary and middle school if I didn't have practice, I'd go play pick-up soccer at the park with older guys or I'd spend hours juggling a soccer ball in my front yard. Something about having a ball at my feet gave me all the confidence in the world.
"Soccer not only was my love, but it eventually became my navigator through a life turned to drugs and family hardships. It was my sanctuary when I was struggling to find a roof to put over my head."
When I was 15 years old and going into my freshman year in high school, my dad moved us back to California. Going to a new school with completely new people wasn't very ideal for someone my age, but I was excited to be back where my roots were. I was eager for soccer tryouts and excited to meet people at my school who had the same passion for the game as I did. Tryouts came around fast and I remember being so nervous walking up to the field. I didn't really have expectations of how things would go but I did have hopes to make varsity — which I did!
My four years playing varsity soccer in high school were some of the best memories I've ever had but unfortunately, off the field was a completely different story. Soccer wasn't always fun and games for me. My family really struggled financially, forcing us to move out of our apartment and leaving us unable to find a home. We bounced from hotel to hotel and stayed wherever we could find an open and affordable room.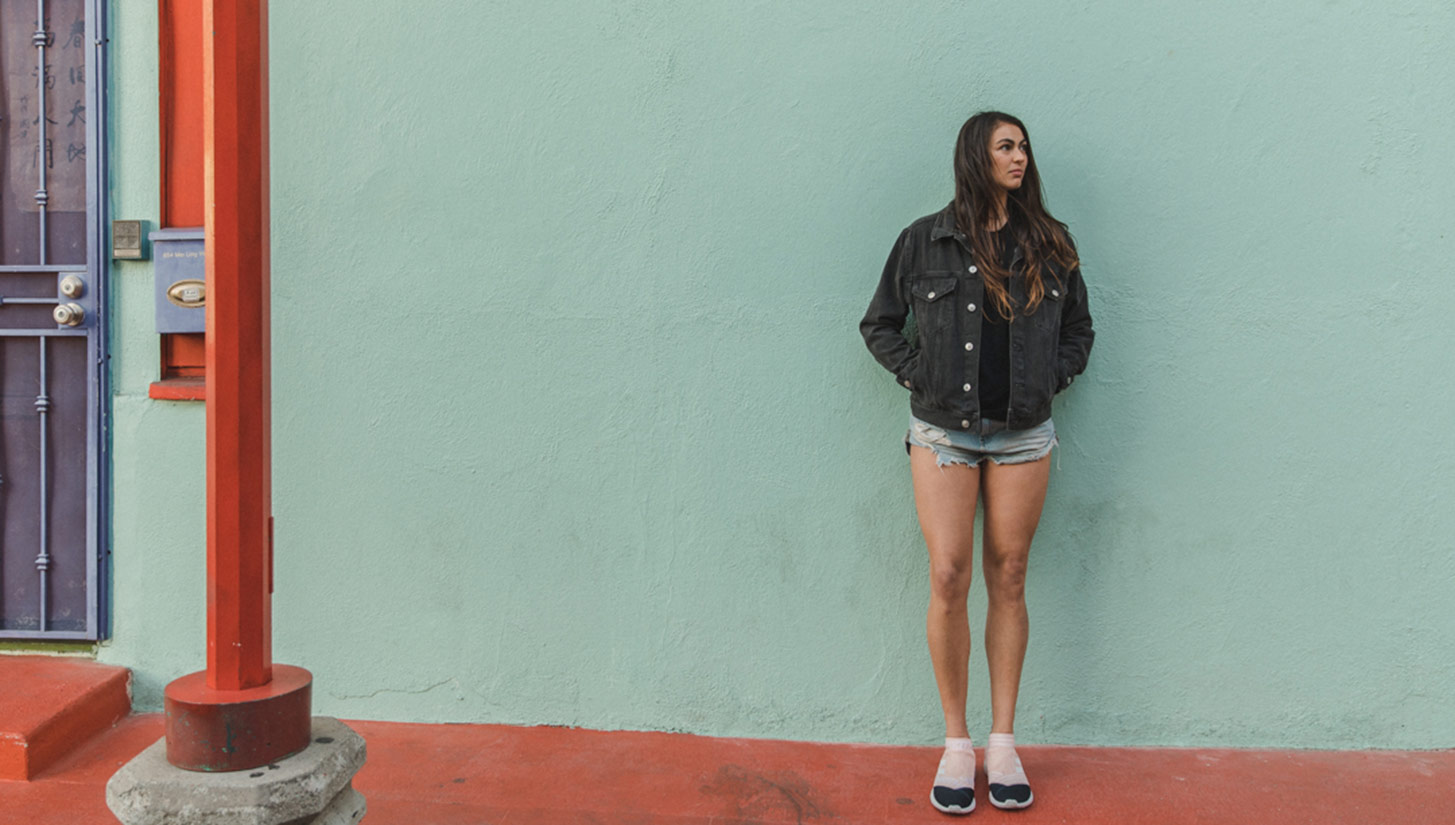 Soccer not only was my love, but it eventually became my navigator through a life turned to drugs and family hardships. It was my sanctuary when I was struggling to find a roof to put over my head. While scoring goals and playing with joy came so easy for me on the field, off the field I was a completely different person. In the classroom I was quiet, solely because I wasn't confident academically. Sometimes I would simply just not go to school. I'd do whatever it took to avoid doing what I wasn't good at — but I'd always be back right in time for practice.
Freshman year I broke the rookie scoring record with 27 goals in a single season, but come sophomore year, my life off the field was getting harder. The hardships eventually carried over to the field as well. It was my worst season by far. I was trying to mature into the young woman I was meant to become all while navigating life trying to find a stable home at just 16 years old. After quite some time of staying in various hotels, I finally found the courage to ask a friend if I could stay with her. Thankfully she said yes, and just like any good friend, she asked why I didn't ask her sooner. I guess I had too much pride to tell anyone I was in need of a home and guidance. I was struggling hard and I was embarrassed.
By senior year I was living with Janae, who to this day is my best friend, and her family. They changed my life. They showed me love and affection I never had before. They saw the potential in me that I didn't even see in myself and they brought out more of my true self every day.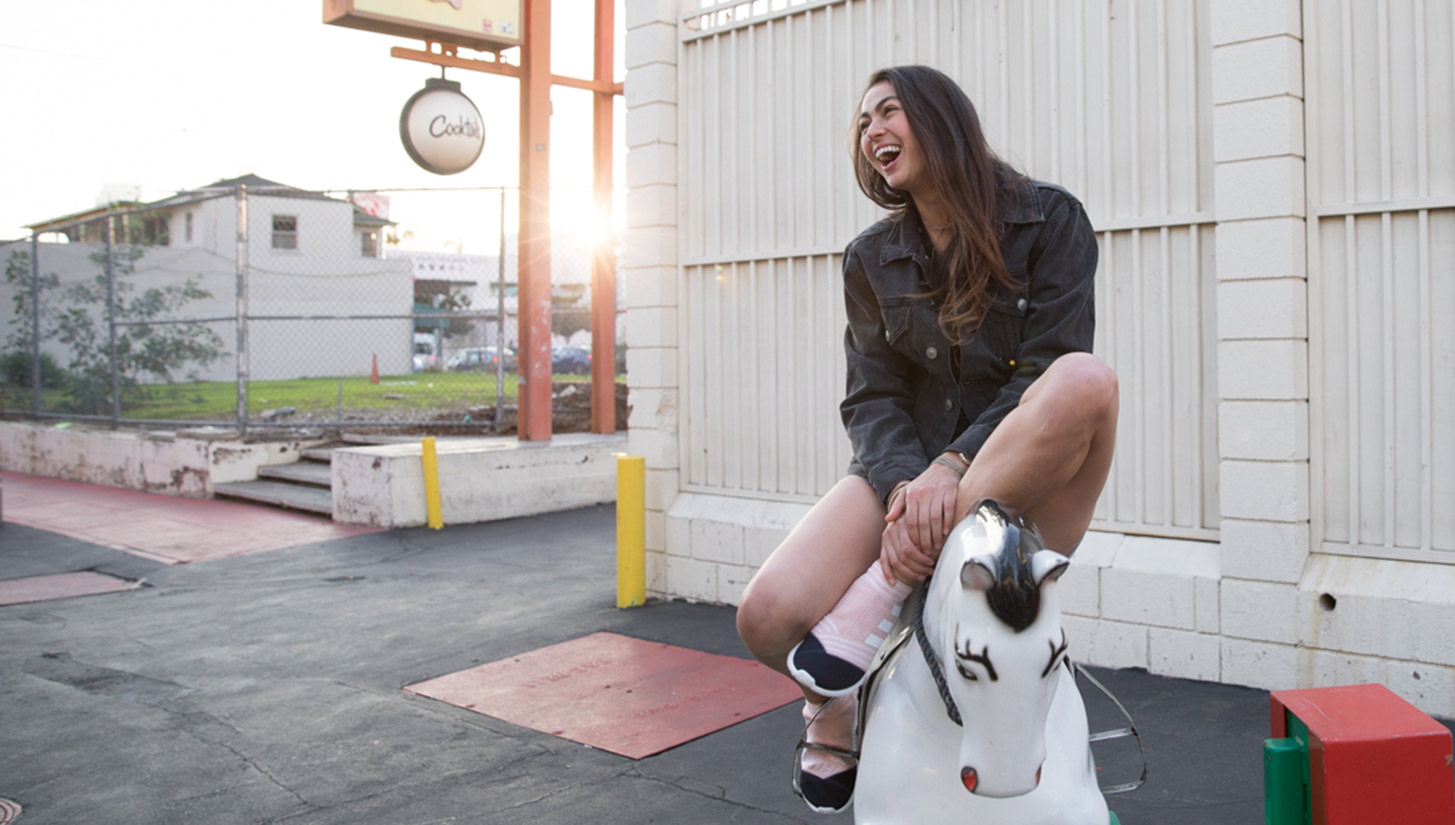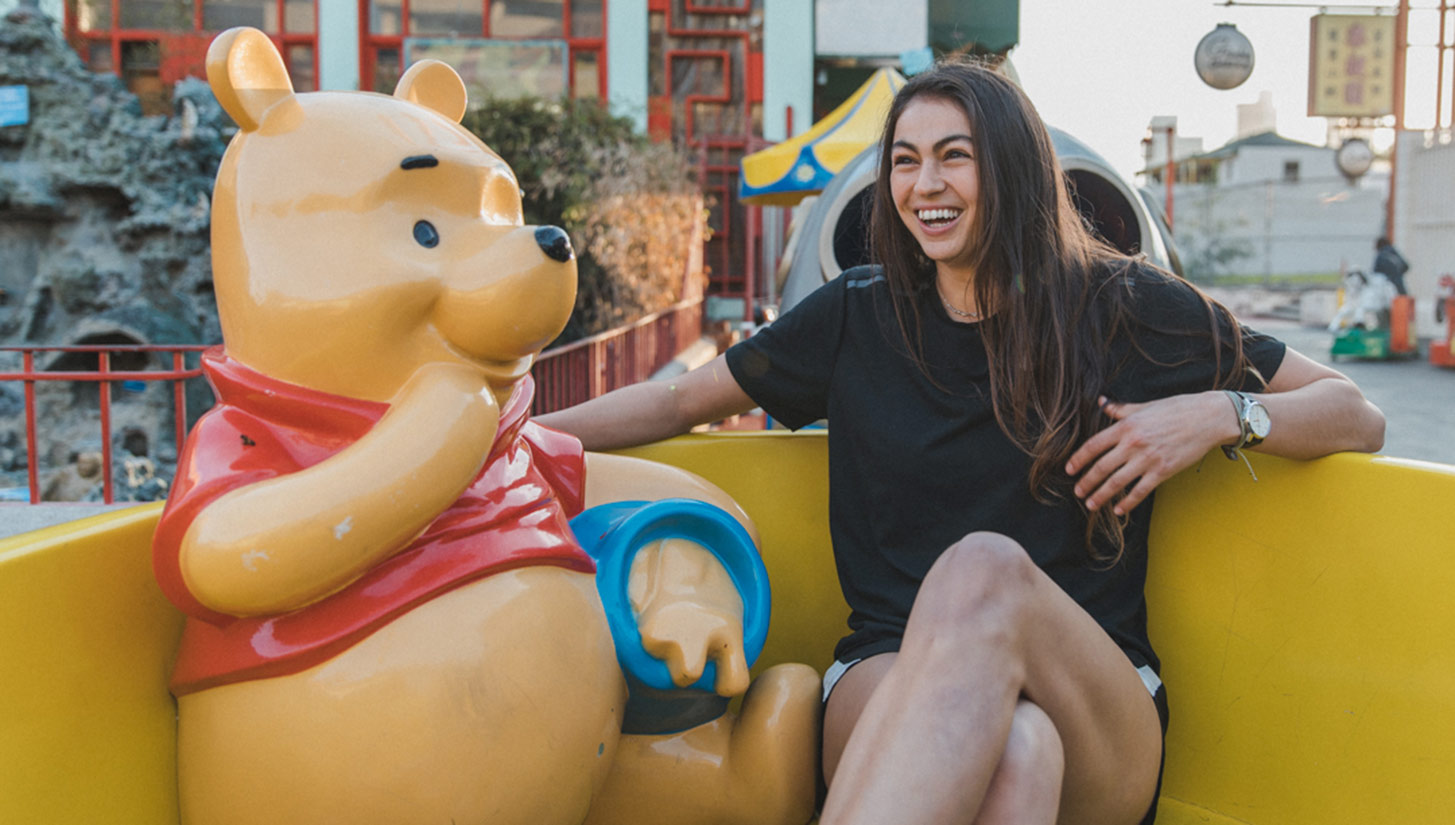 I'm thankful for my high school experience solely for the opportunities to share my story and inspire the younger generation to follow a path that always feels true to your heart. And if for some reason you feel like you're not on the right path anymore, I hope my story can give you the courage to make the choices to get back on it, because no matter how far away from our true selves we are, we can always take small steps to get back to who we want to be.
For me, that path became wide open when I got to play college soccer.
Getting to experience a strong soccer culture for four years is something I look back on as such a blessing. The amount of growth on and off the field that occurred was far more than I could have ever imagined for myself. Before college, I had never really played club soccer religiously from a young age. I simply couldn't afford it. Playing pick-up games or guest playing for club teams was were my only options.
I was in the right place at the right time with the right people the day I was offered a scholarship to attend Cal State Fullerton. It was two weeks before all college pre-seasons were starting so to say that I was late on signing a college contract is an understatement.
"Something about having a ball at my feet gave me all the confidence in the world."
Once I got to college, I knew that was just the beginning of my soccer career. I spent hours of work during official training times and even more time working mentally and physically both before and afterwords. That was what set me apart. There was always a fire in me to be the best player I could be.
After my senior season at Fullerton, I was drafted 15th overall to the Orlando Pride of the NWSL. I thought all my hard work finally paid off. But what I kind of forgot was I still had to prove myself at the professional level. My confidence went down as soon as I got to Orlando. I wasn't playing my game. I got time on the pitch alongside players like Marta and Alex Morgan, but somehow let where they are in their careers compared to mine affect me negatively.
It was a transition I knew I could handle at some point, but I think I still needed to grow, to take more risks, to somehow get back to the Christina Burkenroad I knew I could be. Don't get me wrong though, I loved my experience at Orlando. After a season-and-a-half there, and I decided to take my skills overseas to Norway to get more experience playing a full 90 minutes at the professional level. As my time there came to an end, I wanted to pursue more teams in Europe for more cultural opportunities on and off the field.
After one year in Norway, I went back home to California without another team lined up as job security. Fortunately, my friend Megan Dorsey, who I played with in Orlando, called me up and asked if I was looking for another team. She told me about her club, AC Sparta, in Prague, Czech Republic. She told me how they are a perennial powerhouse and how they were simultaneously fighting for first place in their league while preparing for Champions League play. She said they really take care of their foreigners, and that the fans are extremely passionate thanks to the vast history of the men's side of the club.
A few months later, Sparta flew me out for a week-long trial and eventually chose to sign me. Here I was on my third professional team in one of the most beautiful and historic cities in the world. So far I've been here for a year and I've definitely had ups and downs. Being so far away from home is hard, but I'm fortunate enough to have found a club where the team feels like family at times. We have five Americans signed so we all go through similar emotions from being abroad. The highlight of my career at Sparta is scoring a goal in our Champions League game against Ajax. It was an unbelievable feeling with a home crowd cheering by our side.
Beside my soccer experience, Prague is an amazing city. Public transportation is so easy and every corner has a street football field. I don't really play pick-up during season because I'm already so worked, but knowing that the opportunity to play the street game is there, I feel more at peace. Pick-up soccer is what I grew up on. I didn't play on disciplined teams growing up — I played street football with the boys and juggled every chance I got.
I've been on a journey of becoming the soccer player I'm meant to be all the while getting so much cultural experience. Being in Prague has allowed me to grow on and off the field alongside teammates on similar paths who push me everyday. My struggles off the field have formed me into the go-getter I am. I'm thankful for my past, I'm focused on the present and I'm excited for the future.
For more about Christina, check out our podcast episode with her and be sure to follow her on Instagram.