Pierre-Emerick Aubameyang's first few years in North London started off auspiciously enough, but it quickly devolved from there, ending recently with his move to Barcelona. We recount the striker's relationship with Arsenal, which had the chemistry to succeed, yet suffered from a tragic sense of timing. 
The likeness was uncanny. An Arsenal striker sliding in front of the away end and holding his pose after scoring in the North London derby. Pierre-Emerick Aubameyang's ode to Theirry Henry's iconic celebration — the one that was eventually cast in bronze outside The Emirates — sent Arsenal fans into a meltdown on social media. Mashups of the two knee-slides flooded Instagram Reels, and the club too hurriedly seized the opportunity to feed its engagement. "It's a number 14 thing," they wrote in the caption of a picture of Auba in his best Henry stance.
The poignancy of Aubameyang's goal against Tottenham last September is heightened by hindsight. He scored only two more goals for Arsenal, was stripped of his captaincy less than three months later, and in January became the fourth Arsenal captain to sign for Barcelona. Time is a warped concept in football.
"The club has such a big history and great players like Thierry Henry," Aubameyang said when he signed with Arsenal in 2018. "He's an example for us strikers…I'm a fast player and I score goals too, like Henry a little bit. I think I have to work a lot to be like him, but I will do."
He did eventually follow in the Frenchman's footsteps, just not in the way he would have imagined. As Aubameyang himself noted, they are players of the same ilk — nimble inside forwards whose strengths lay in their precision. Their physicality made them perfectly suited for the English Premier League. While Henry did score more than double the number of goals for Arsenal than Aubameyang, their minutes/goal record is fairly comparable (Aubameyang at .64 goals per 90, and Henry at .73). But of course, the imprint they left on the club varies in proportion. Henry spent twice the amount of time at Arsenal than Aubameyang, winning five times the number of trophies and four times the number of Golden Boots.
In many ways, Aubameyang's Arsenal career feels like a beta version of Henry's. The paths they have trodden are similar, but the legacies they leave behind are different. There's a residual feeling of what could have been with Aubameyang's Arsenal departure. Take a closer look at his time in London, and you'll notice how his legacy has been riddled by poor timing.
A Turbulent Landing and a Quiet Departure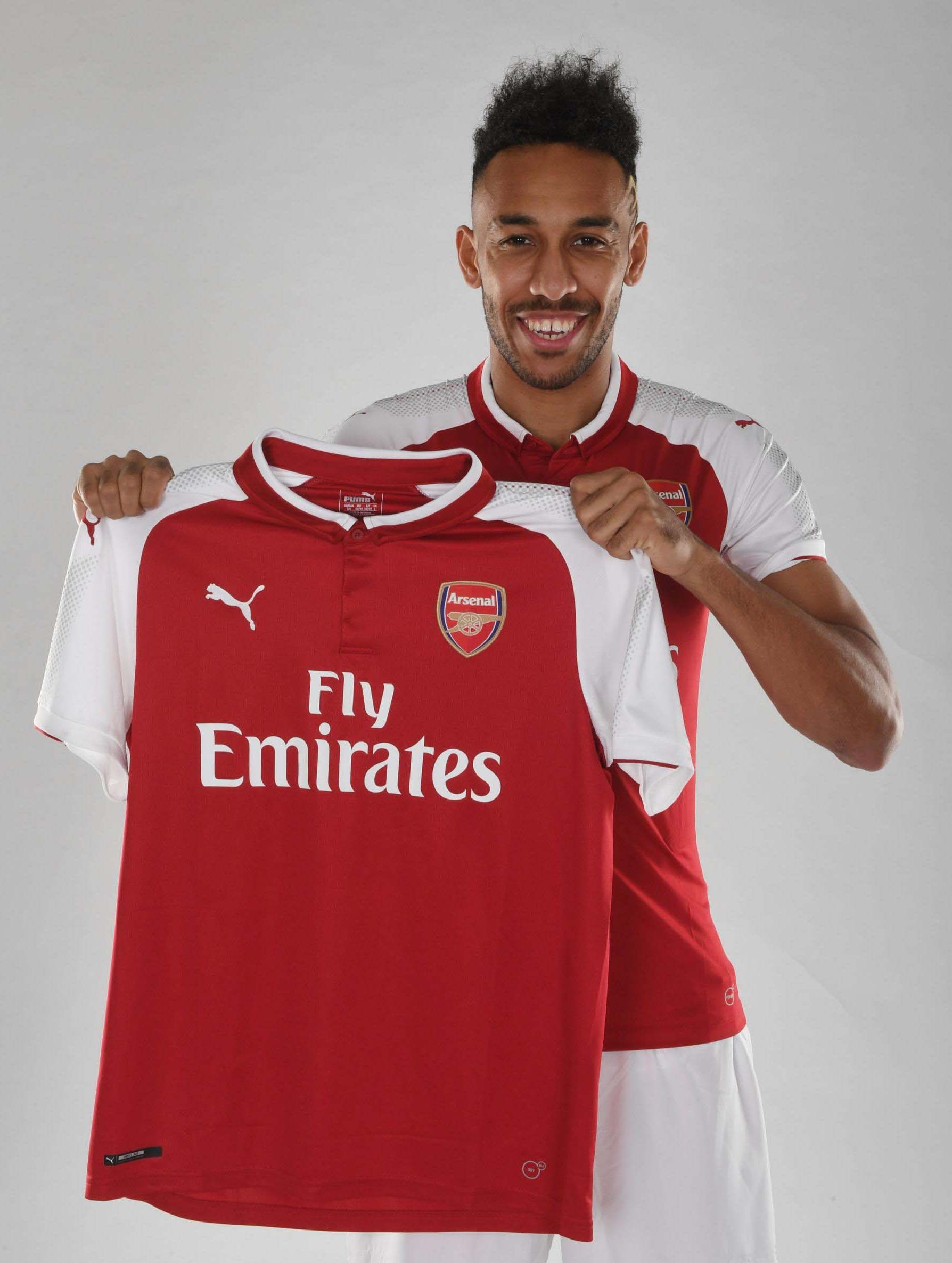 The January 2018 transfer window was uncharacteristically chaotic at Arsenal. The cult figures of Olivier Giroud and Alexis Sanchez departed for Chelsea and Manchester United respectively, Henrikh Mkhitaryan was traded to Arsenal, and Aubameyang eventually arrived on deadline day for a record fee at the time.
In April, Arsene Wenger announced that he would be stepping down from his managerial role after 22 years at the helm. The decision caught the club and fanbase off guard and a precarious atmosphere engulfed the Emirates.
Aubameyang's swift start to life went largely unnoticed amidst these winds of change. Despite making his first appearance in February, he notched up 10 goals in the season. Only Mohamed Salah scored more goals than him over that period. His goals per game record of 0.77 was the third-best in the league. Again, he made his debut only in February.
Likewise, his departure last January was hardly accentuating. He'd been ostracized from the first team for over a month by then, and his absence on the field hadn't been felt.
The deadline day drama, where he flew to Barcelona without informing Arsenal, was intriguing, but his transfer felt like a foregone conclusion. With the fanbase's attention occupied by the lack of incoming players, they were not able to take stock of who had just walked out. The reflections and eulogies that usually accompany the closing of chapters of such seismic proportions were lacking.
The muted bookends of Aubameyang's Arsenal career speak volumes.
The Right Manager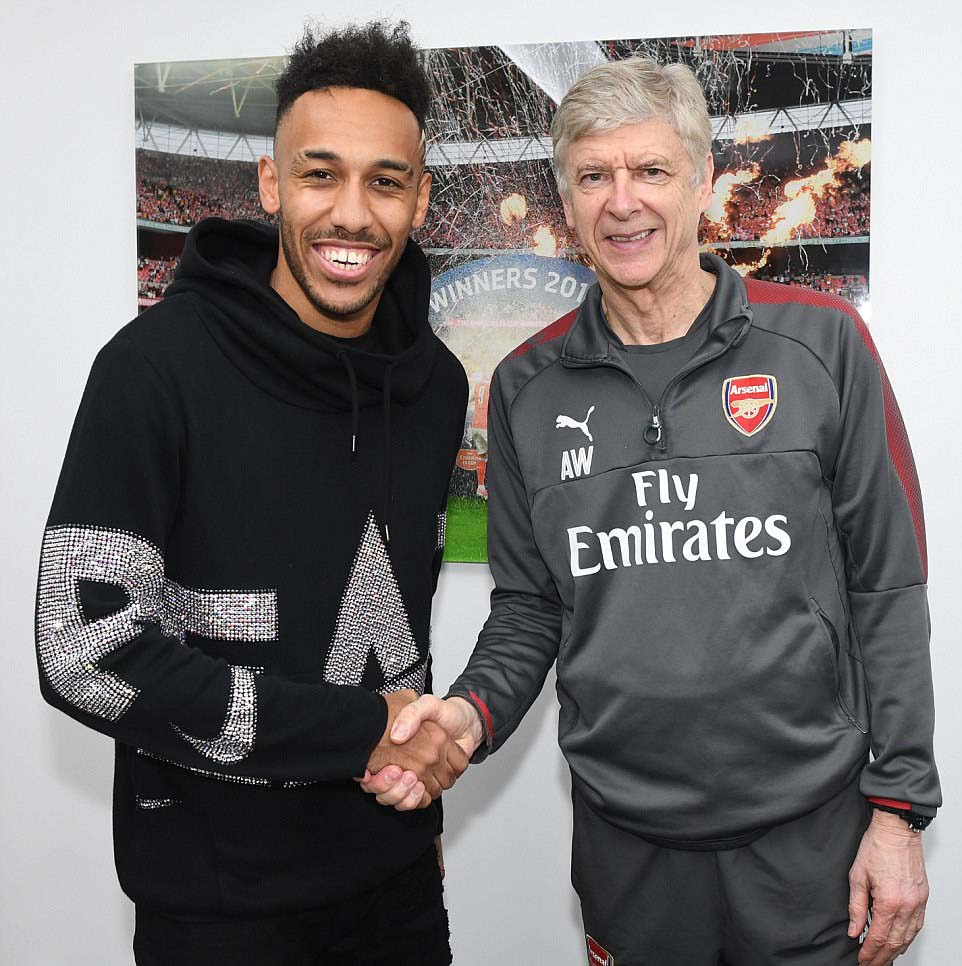 In an interview with Ian Wright from 2020, Aubameyang spoke of how his father once told him that he plays his best football when's happy and has a smile on his face. During his time at Borussia Dortmund, Thomas Tuchel too described Aubameyang as a "sensitive human being."
He is the type of player that needs an arm around his shoulder and is made to feel comfortable enough to enjoy his football. But, the majority of his Arsenal career was played under managers for whom man management wasn't a strong point — Unai Emery was focused on tactical nous and Mikel Arteta on discipline.
Wenger had the paternal instincts that would have been perfectly attuned to bringing the best out of Aubameyang. Having nurtured plenty of emotional players in the past — including Wright and Henry — Wenger had the pedigree to deal with a character like Auba.
Right Man, Wrong Era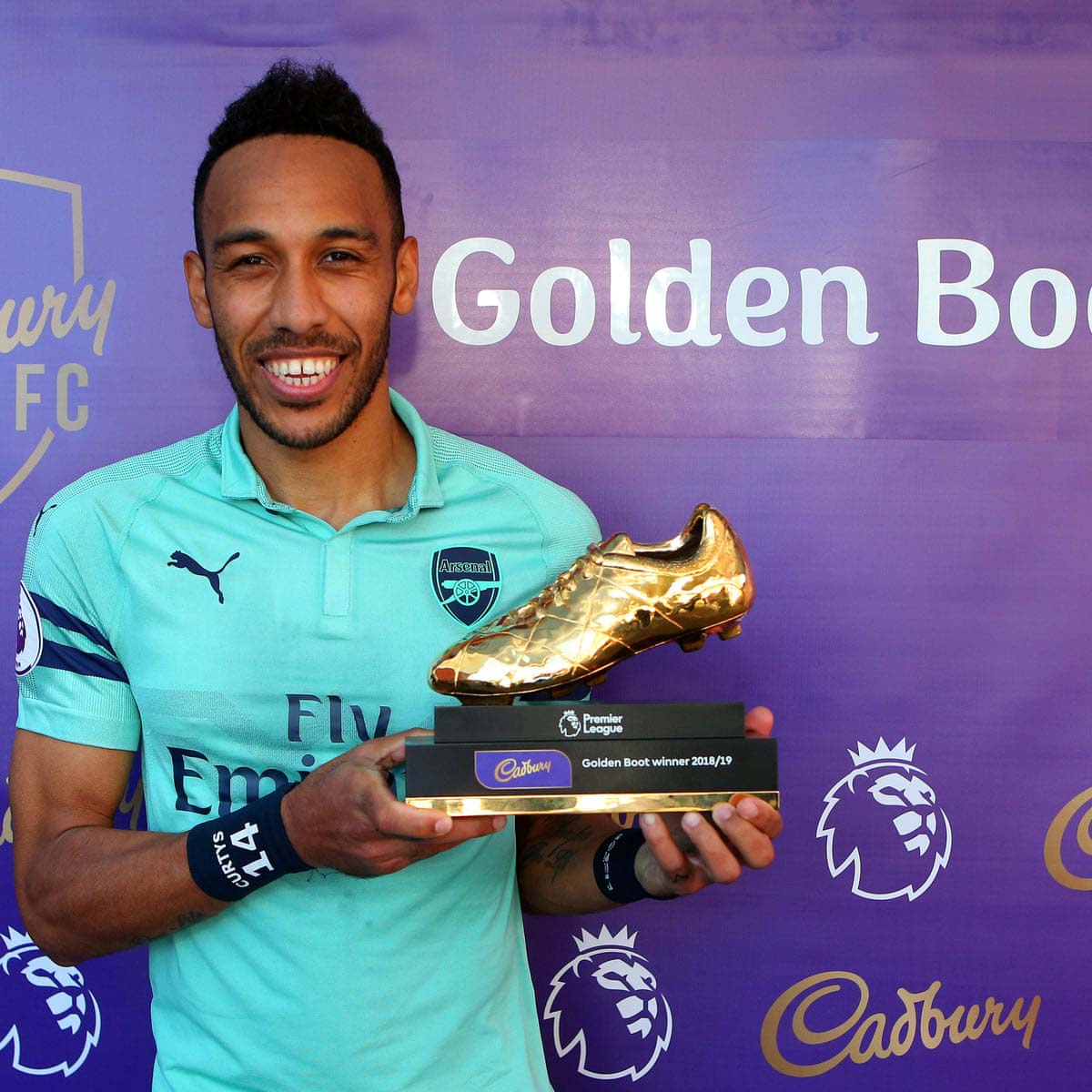 One of the first things Aubameyang must have done after touching down in Catalunya was find a good massage therapist. His back must be sore after carrying Arsenal all on his own for the majority of his time in England.
He entered the prime of his career just as Arsenal lurched into its transition phase of the post-Wenger era. Here was a player who knew his game as well as he ever would at a club looking to rediscover itself.
He won the joint Golden Boot with Salah and Sadio Mane in the 2018-19 season for his 22 goals. He scored 31 in all competitions, and no player in the Premier League barring Sergio Aguero had as many. Arsenal scored 28 goals in their journey to the Europa League final that year — Aubameyang scored eight and assisted two of them.
Legacy is defined by performances on the biggest stages, and one of Aubameyang's finest came in the second leg of the Europa League semifinal that year. But, his hat trick at the Mestalla against Valencia has slipped under the radar because of the ignominy Arsenal underwent in the final against Chelsea.
The following season, he came second in the race for the Golden Boot, just one behind Jamie Vardy. His numbers from this 2019-20 season are particularly impressive, given how bereft of firepower Arsenal were that year. They were only the eighth-highest scoring team in the league and were 11th in the list of shots on target. Staggeringly, Aubameyang scored nearly 40% of Arsenal's league goals that season.
In the best part of the last decade, the biggest hole in the Arsenal squad has been the lack of a pedigree striker. It is a cruel twist of fate that when they had one in their ranks, the supporting cast was missing.
The New Deal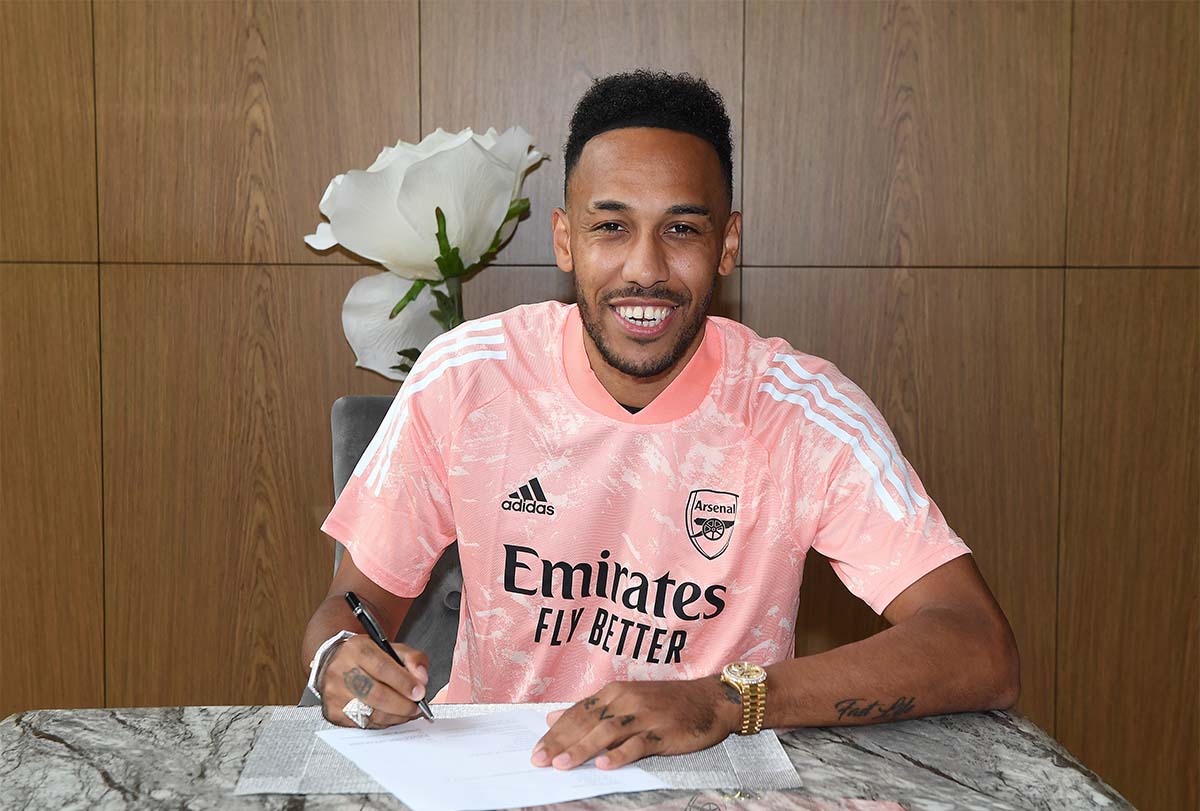 The FA Cup win in 2020 was Aubameyang's crowning moment as an Arsenal player. The consecutive braces in the semifinal and final is what he will be remembered for. His showing in these two games is arguably the greatest individual performance by an Arsenal player in the last decade.
The context behind the FA Cup triumph furthers its significance to the club. It was rookie gaffer Arteta's first trophy in management and helmed the start of a new era for a club still recovering from the trauma of the Emery years. Additionally, this win came at the peak of lockdown when the pandemic was running rampant across the world. The FA Cup win was a rare moment of euphoria in a period of gloom and uncertainty. It united the fanbase during a period of dire isolation.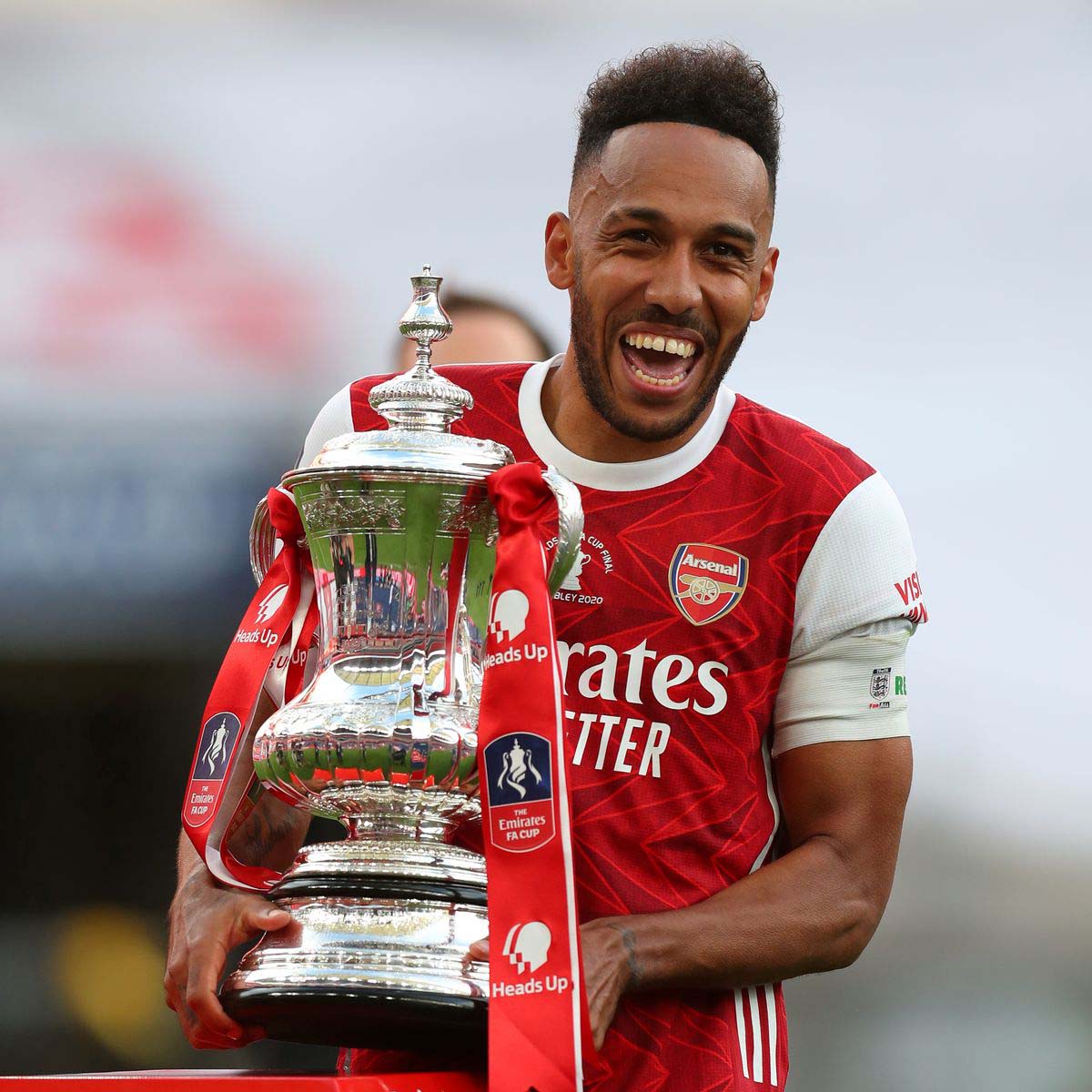 Based on this backdrop, it was impossible for the club not to offer Aubameyang a new deal. His departure would have gutted the recently galvanized Gooners. Moreover, his form at the time belied his age and there was a sense that the best was yet to come. He followed up his heroics in the FA Cup with goals in the Community Shield and the opening day of the Premier League season. His stock had never been higher.
Hindsight is a beautiful thing and now it seems so clear that offering him a new deal worth a reported $250,000 a week wasn't a shrewd move. But at the time, emotion could not just be put aside while negotiating the deal. On this occasion, it was Arsenal, not Aubameyang, who was on the receiving end of poor timing's bite.
The swiftness with which Arsenal moved in December once it became clear that things between Arteta and Aubameyang were untenable is commendable. The management displayed a streak of ruthlessness that hadn't been seen before.
It is to the club and player's credit that they didn't let the situation balloon into an Ozil-esque standoff. By choosing to walk away rather than mope on Twitter, Aubameyang preserved his Arsenal legacy. The enduring image of his time at the club will be of a cherubic mohawked player, backflipping after finding the back of the net.
There's a quote from the sitcom How I Met Your Mother about how chemistry and timing are the only things required for a relationship to work. Pierre-Emerick Aubameyang and Arsenal had chemistry in spades. It was the timing that was lacking.