Brazilians often refer to their country as "o País do Futebol" meaning "the country of football." Their passion for the beautiful game is so thoroughly embedded in their vibrant culture that it cannot be separated from their identity. We discover that this deep, steady love is born on humble streets and slowly aged and refined through the duration of their lives. 
Taipas Park is a small neighborhood located in the Jaraguá district in the city of São Paulo. The main, winding street of Avenida Fernando Mendes de Almeida contains two bus lines that are packed nearly every day while serving the nearly 15,000 residents. Humble homes and storefronts line bumpy, dirt roads in pockets of extreme poverty throughout the neighborhood.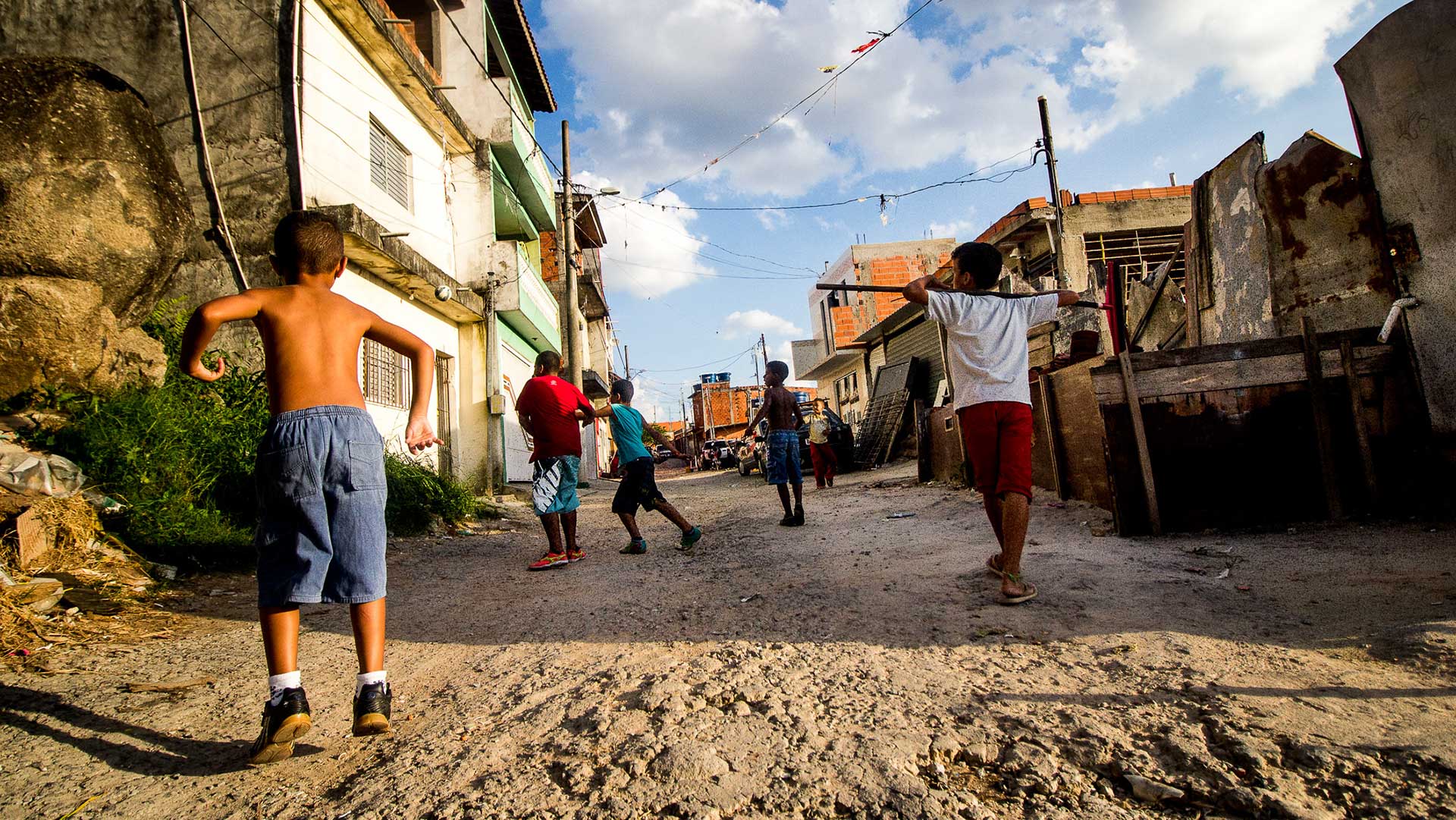 Interestingly, Taipas Park has no playground, park, or recreational area. In response, the children have adapted by taking advantage of whatever available spaces that they can. Idle roads function as rugged pitches and vacant lots act as natural testing grounds for daily football battles.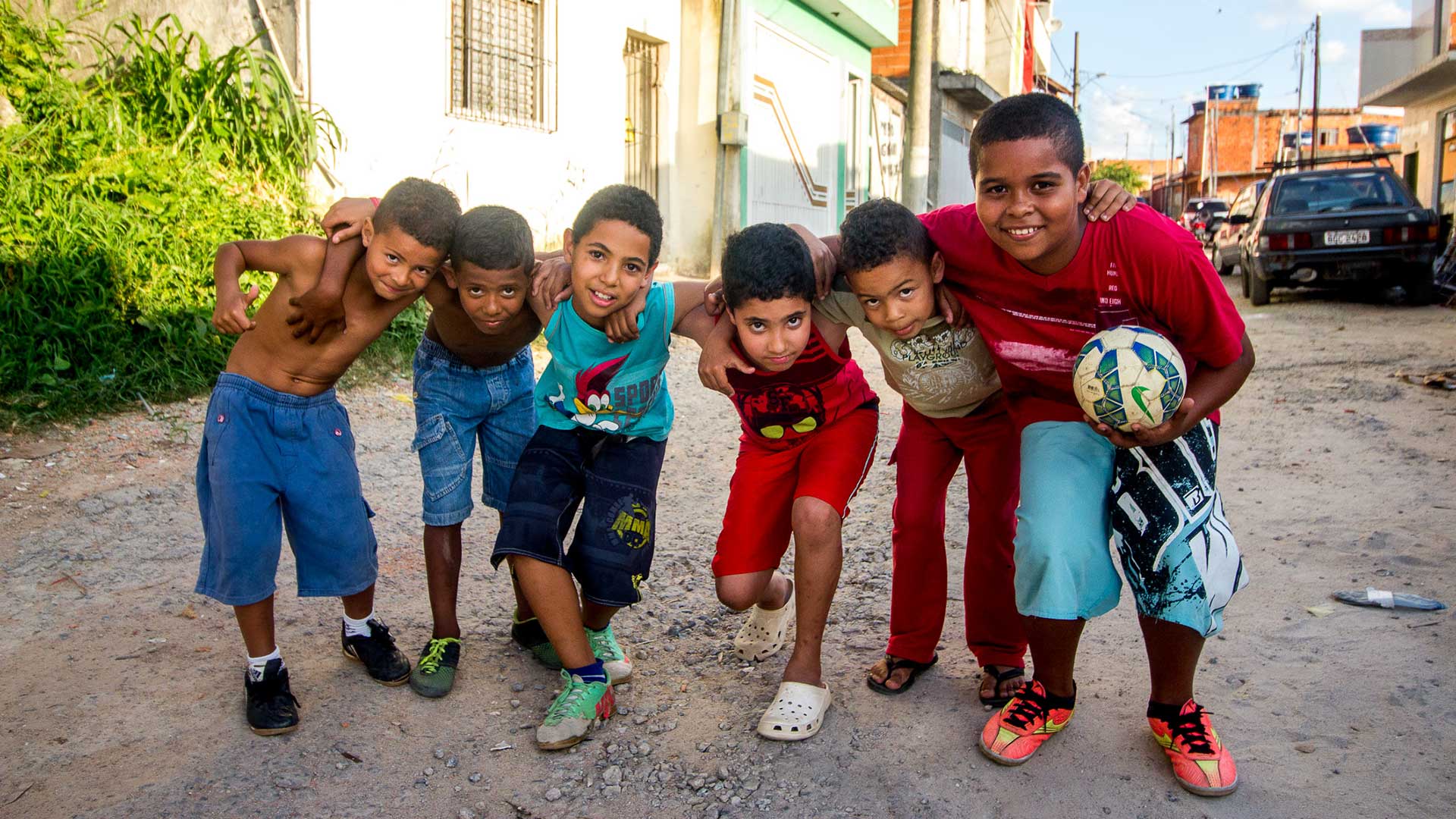 Over the years, a small, quiet corner of the neighborhood has developed into a popular location. A wall with a painted goal provides just enough of a target for contests of accuracy and skill. Learning to compensate for the steep, angled slope while honing their skills has become second nature. Here, wearing prized jerseys of their heroes, young boys compete while shooting with bare feet. Brazilian diligence has dictated that a penalty box be painted on the ground as well.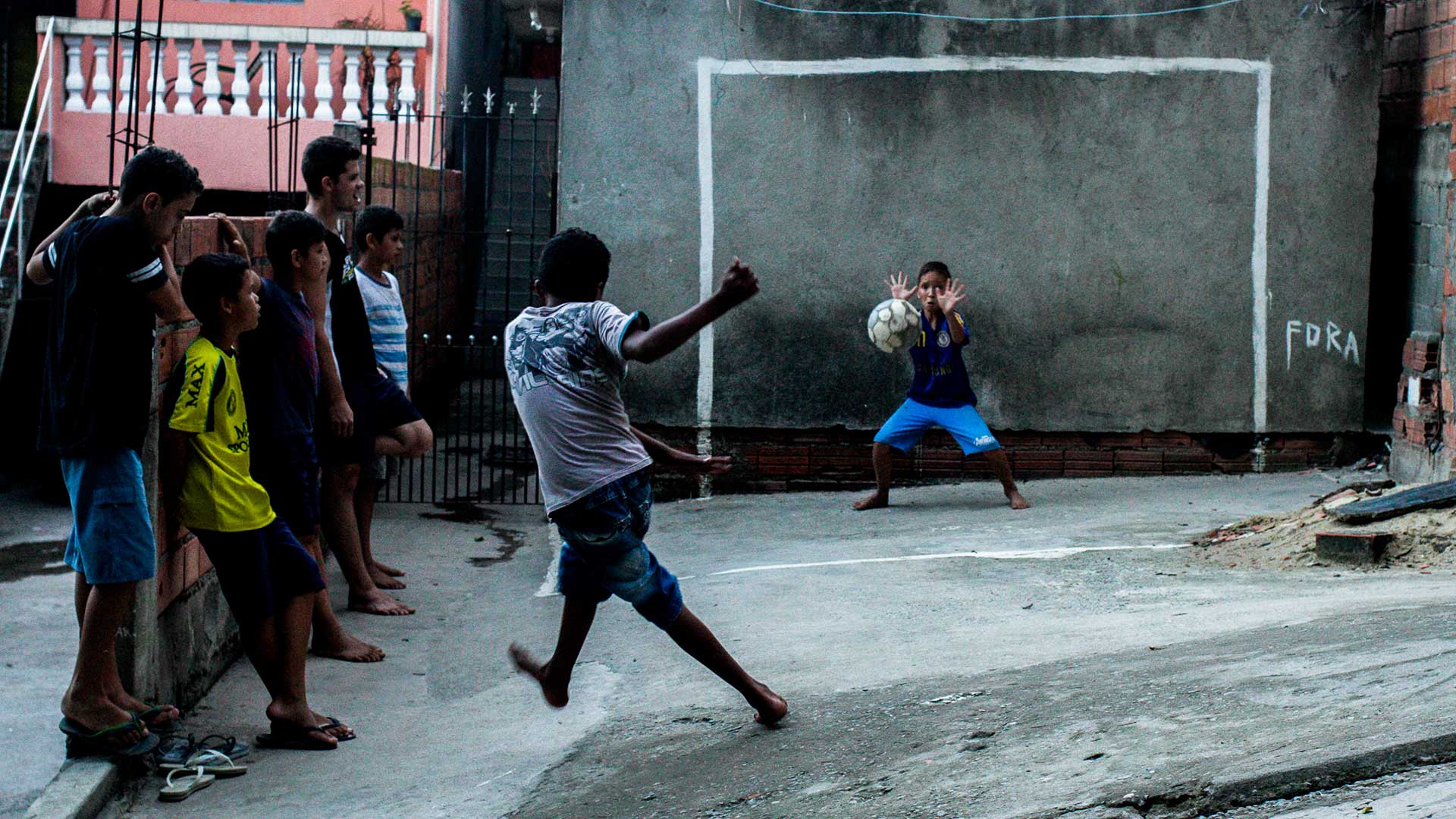 It is on this pitch where we see that the revered game is more than just a popular way to pass time. It serves as an escape for many, and a chance to emulate great football idols. It is an embodiment of their dreams and goals, the hope of a better future wrapped in the pride of country and people. From childhood through adulthood, indeed to the very end of life, the beautiful game is everything and more—it is their lifeblood.
Photography by Rogerio Sousa Silva.