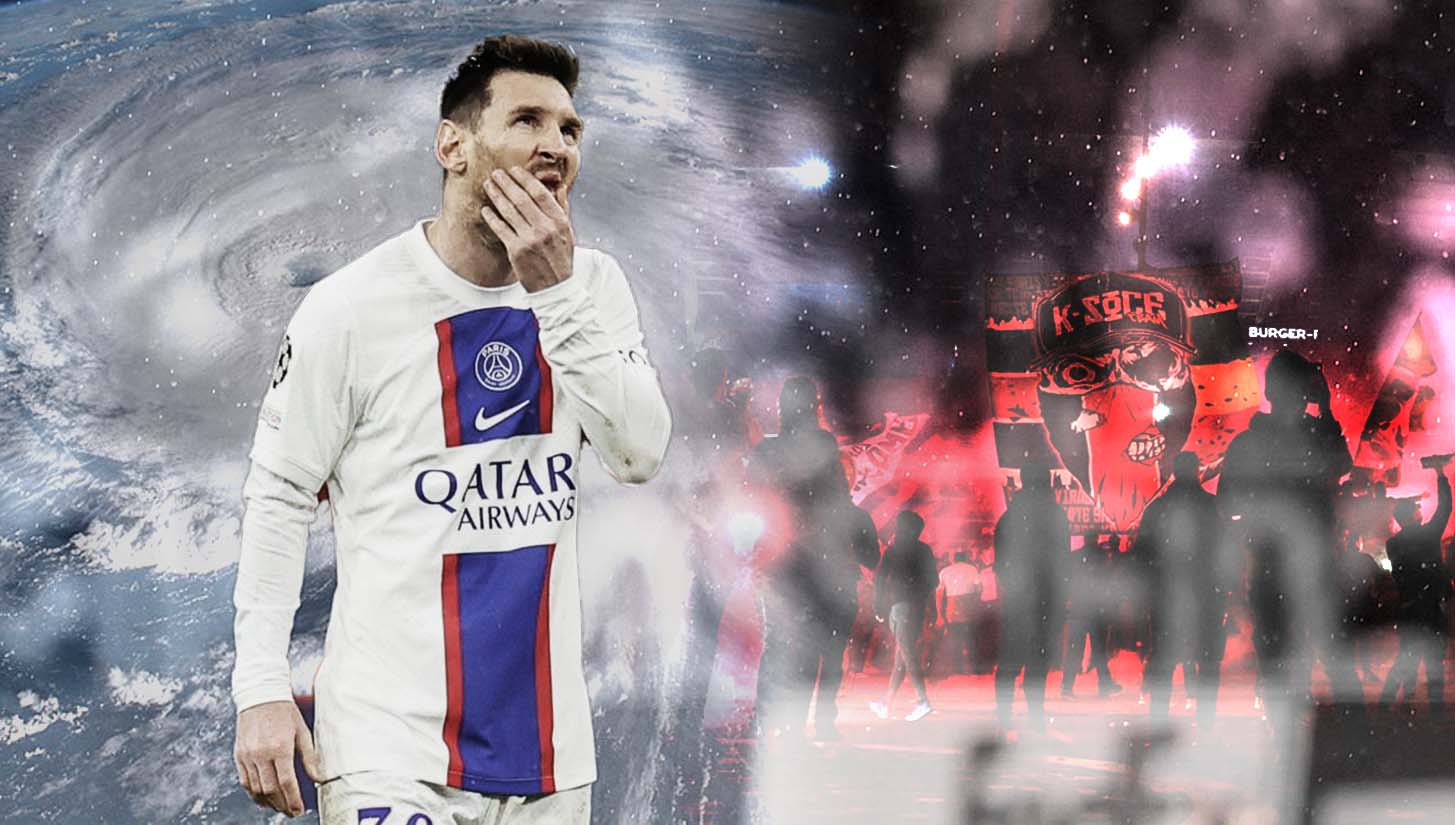 With Lionel Messi's time in Paris all but over, we reflect on his tumultuous two-year stint in the City of Lights. 
Six months ago, we saw Lionel Messi's triumphant crowning moment, the perfect zenith in the career of the GOAT. If you were told then that half a year on, he'd be jeered, shunned, suspended, and seemingly on his way out of PSG, you'd ask what on Earth went wrong.
The post-World Cup drop off for Messi and Paris Saint-Germain has been significant, to the point where the perennial Ligue 1 favourites have been dragged back into a title race. They find themselves only six points clear at the French league's perch with four matches still to play.
Since his reluctant move from Barcelona, the place where he called home for most of his life, it hasn't really clicked for Messi. Yes, he won the French league title in his first season, but was that really what he came for?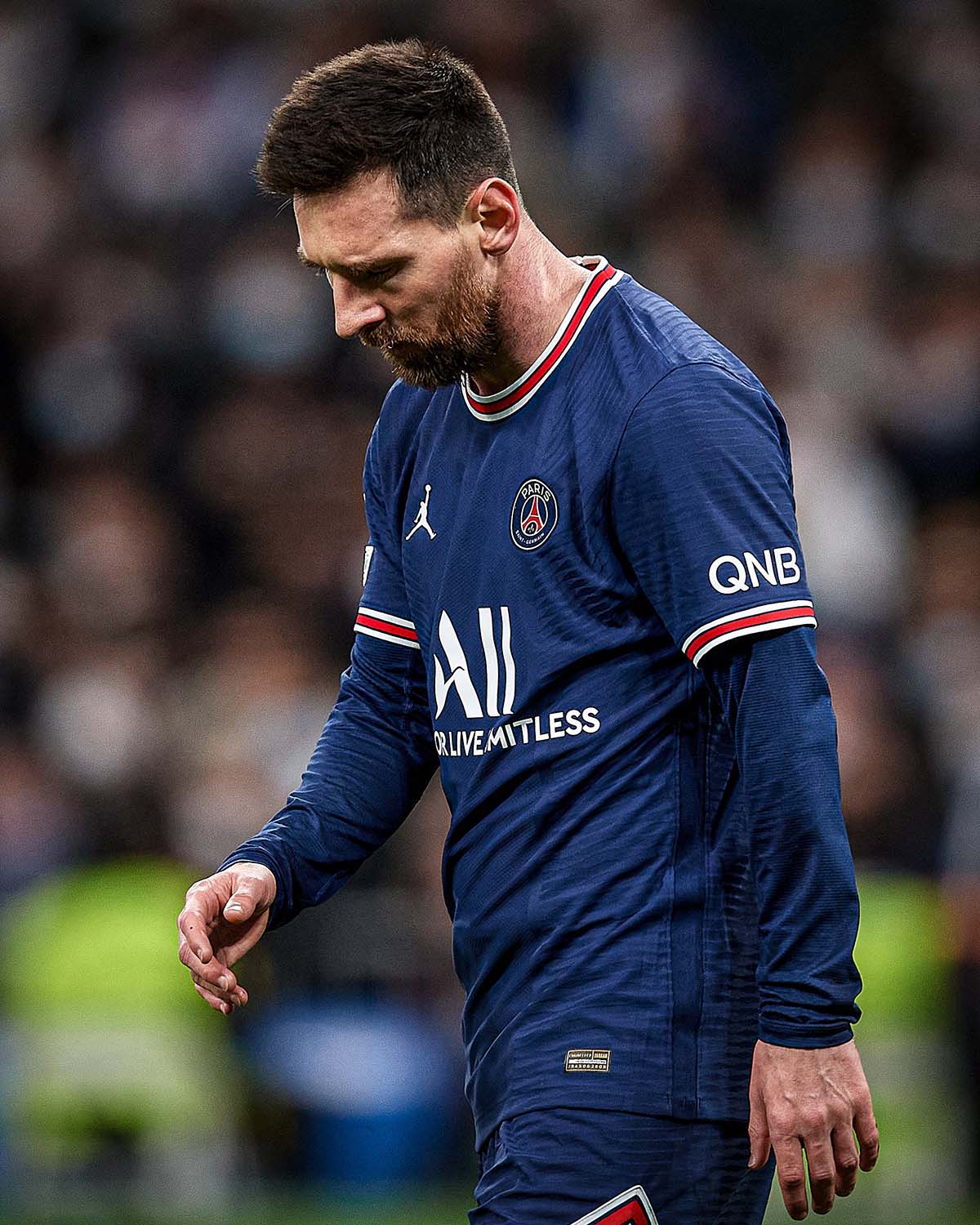 Back-to-back failures in the Coupe de France, still no UEFA Champions League glory, and almost permanently disgruntled fans — not exactly a supremely successful stint by his standards.
In the last week, we saw what could possibly be the final domino to fall. After a horrible 3-1 loss at home to Lorient with a shameful team performance to match, Messi was not present for training the next day. Instead, he found himself in Saudi Arabia on ambassadorial duties, leaving the club with no choice but to suspend him for two weeks with docked pay.
If you peel a couple layers back however, the reason behind Messi's suspension is intriguing. On face value, missing training for a trip away from the club is something that's bound to carry sanctions. However it's possible that his destination has just as much reason behind his punishment as the act itself.
PSG are Qatari-owned and their political disagreements and ongoing feuds with neighboring Saudi Arabia have been discussed ad nauseam. There was a frayed relationship between the two countries before the 2022 World Cup that was seemingly mended for the tournament.
This involved a Saudi ban on BeIn Sports in 2017, a sports channel run by PSG CEO Nasser Al-Khelaïfi, which lasted almost five years before being reversed. To make matters worse though, BeIn launched a streaming service for the 2022 World Cup which was also banned in Saudi Arabia before the tournament began, according to the New York Times. Seeing your crown jewel leave the club to promote one of your biggest political rivals can't be a good way to start your week.
It's important to note that PSG have denied that there's any connection to this with their reasoning for the suspension, but it all seems to connect.
Lionel Messi's apology video to PSG 👀 pic.twitter.com/LPt0etyEbF

— GOAL (@goal) May 5, 2023
Messi posted a public apology to social media in the aftermath of the suspension, stating it was a purely contractual obligation and he assumed he had the day off. He was recently photographed back in training with PSG on Monday and looks set to be reintegrated into the fold this weekend against Ajaccio, a bit earlier than first expected. However, it's nigh-on-impossible to see how these last four games will change what seems to be the inevitable.
The loss to Lorient sparked extreme outrage from PSG ultras who showed up at training as well as the club's offices in protest of their underperforming superstars and recent horrible form. PSG ultras are amongst some of the most extreme in the sport, and this certainly isn't the first time they've aired their frustrations with players and management alike.
It never really seemed to click in Paris for Messi, in terms of his connection with supporters. The moans and groans around the Parc de Princes in response to Messi's suspected lack of effort and desire at times have always been a talking point. Despite his still world class goal and assist output, and the possible second Ligue 1 title that will be delivered in his stint, many Parisians will be happy to see the back of Messi.
Messi's contract expires at the end of this year and ESPN reported last month that negotiations had come to a standstill. Things have only snowballed since then, with MLS club Inter Miami's interest in Messi being well documented and still very strong, Barcelona showing their intent on re-signing him, as well as a staggering reported £400-plus million offer from Saudi Arabian club Al-Hilal.
Massive rumors are coming out of Europe in the last few days that Messi is on the brink of accepting this offer from Al-Hilal, the obvious storyline being the renewal of the Messi-Ronaldo rivalry with his old foe currently at Al-Nassr. Messi's relationship with PSG and the fans is seemingly past the point of return. The offers are favorable and the reasons to stay in Paris seem to dwindle with each passing day.
However accurate these reports may or may not be, one thing looks absolutely certain, Messi will be on the move this summer.