With a vast history and unique policy of using only homegrown talent, Athletic Bilbao has maintained a level of success and pride over its century-plus long existence. We get a closer look at the club and its fans during its recent Copa del Rey semifinal match.
"I found a pattern in my behavior that had been repeating itself for years, decades even. Bad choices were my speciality, and if something honest and decent came along, I would shun it or run the other way." – Eric Clapton
I'm standing in Bilbao, amongst a sea of flags, scarves, and shouting fans. It's match day in the city, and the fan frenzy is as contagious as it is raucous. But how and why did this all start? Who was patient zero of the Bilbaíno football fever?
Football was introduced to Bizkaia at the end of the 19th century by British sailors. The first recorded game played in the area dates back to 1889. After that, nothing was the same in Bilbao. For the American public, this can be a little-known story. Let's explore this relatively hidden and sometimes bizarre football club.
Red and white stripes, black shorts. A proper kit for an old football club, isn't it? This is the colorful tale of Athletic Club, a one-of-a-kind team located in Northern Spain — Basque Country.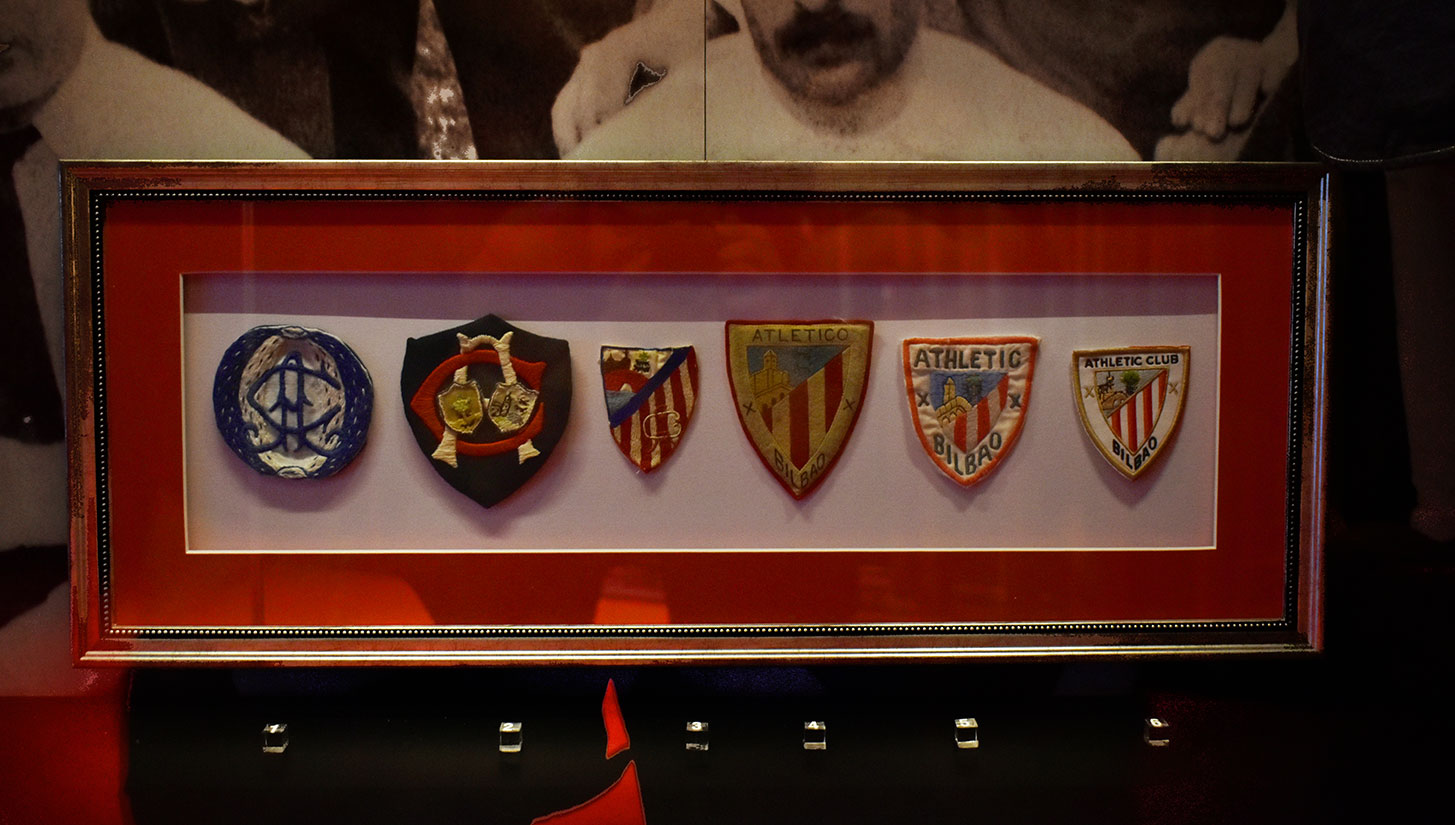 Founded in 1898, Athletic Bilbao is a unique case in the world of football because of its philosophy. Only Basque born and bred players are allowed to play for Athletic. You can imagine how difficult it must to be to survive as a professional club nowadays. It isn't unreal, it is surreal!
Bilbao is a wonderful place and Athletic has a fascinating history. This is an emblem that links the prestige of a 19th-century essence with the current pride of one of the most successful teams in Spain. For the city's residents, Athletic Bilbao is more of a family than it is a club, and pride runs strong in its bloodline.
The Basque side have eight Spanish League titles, 23 Spanish Cup championships, and reached the European finals twice. But perhaps their most significant conquest — they've never been relegated in their 120-plus year history. And they've done it all with local talent, even as the game has become increasingly international. That's the Athletic way.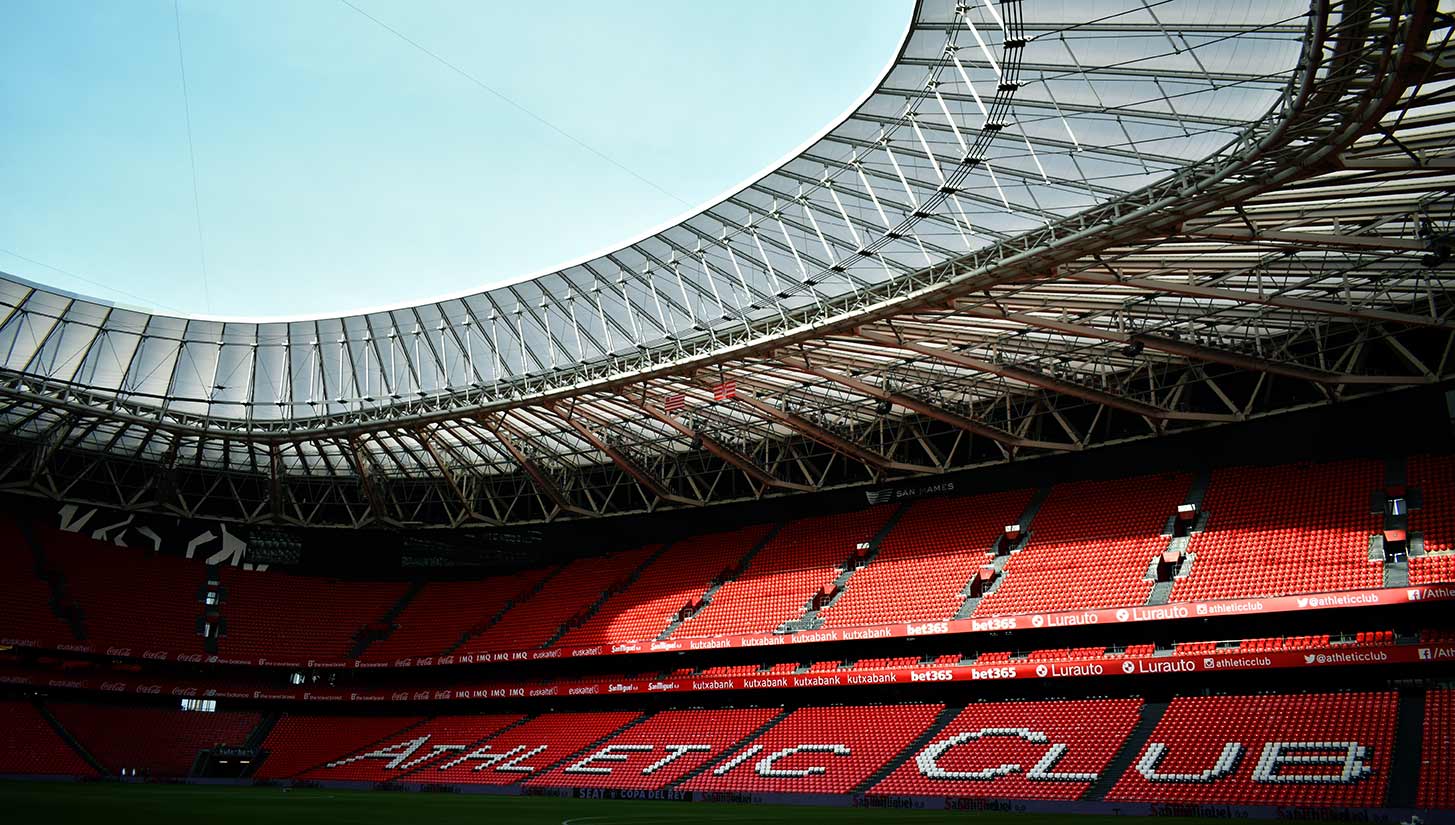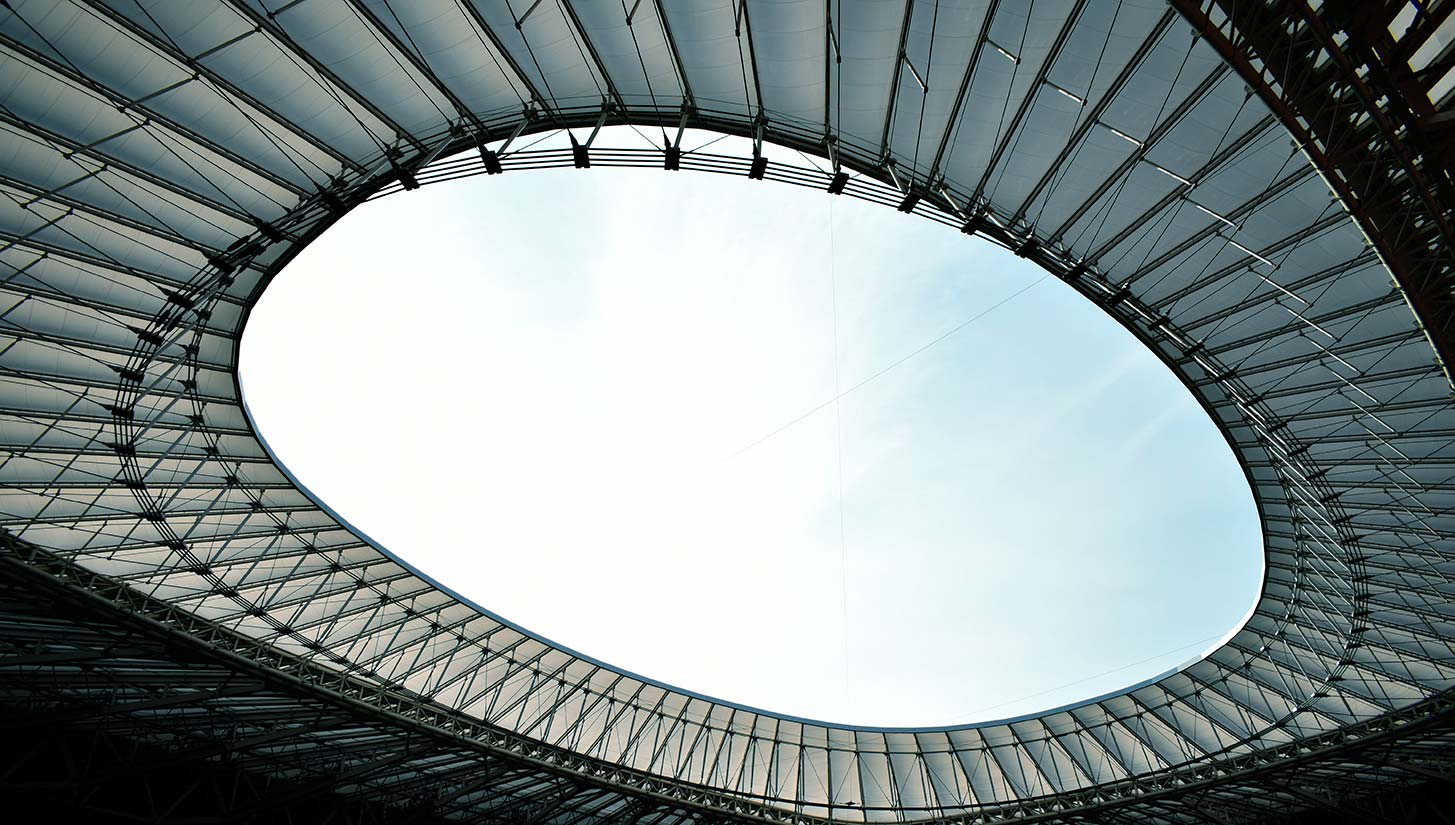 If you ask a Bilbao resident where the city's cathedral is, odds are they will give you directions to the football stadium. This is not a hyperbole. We say it about plenty of other cities and countries across the world, but football is truly a religion in Bilbao, and the San Mamés Stadium is the main church.
The old San Mamés, demolished in 2013 after 100 years of operation, was literally called La Catedral. While we can agree the current temple doesn't have the same history of the old one, it is still a necessary experience for any football fan.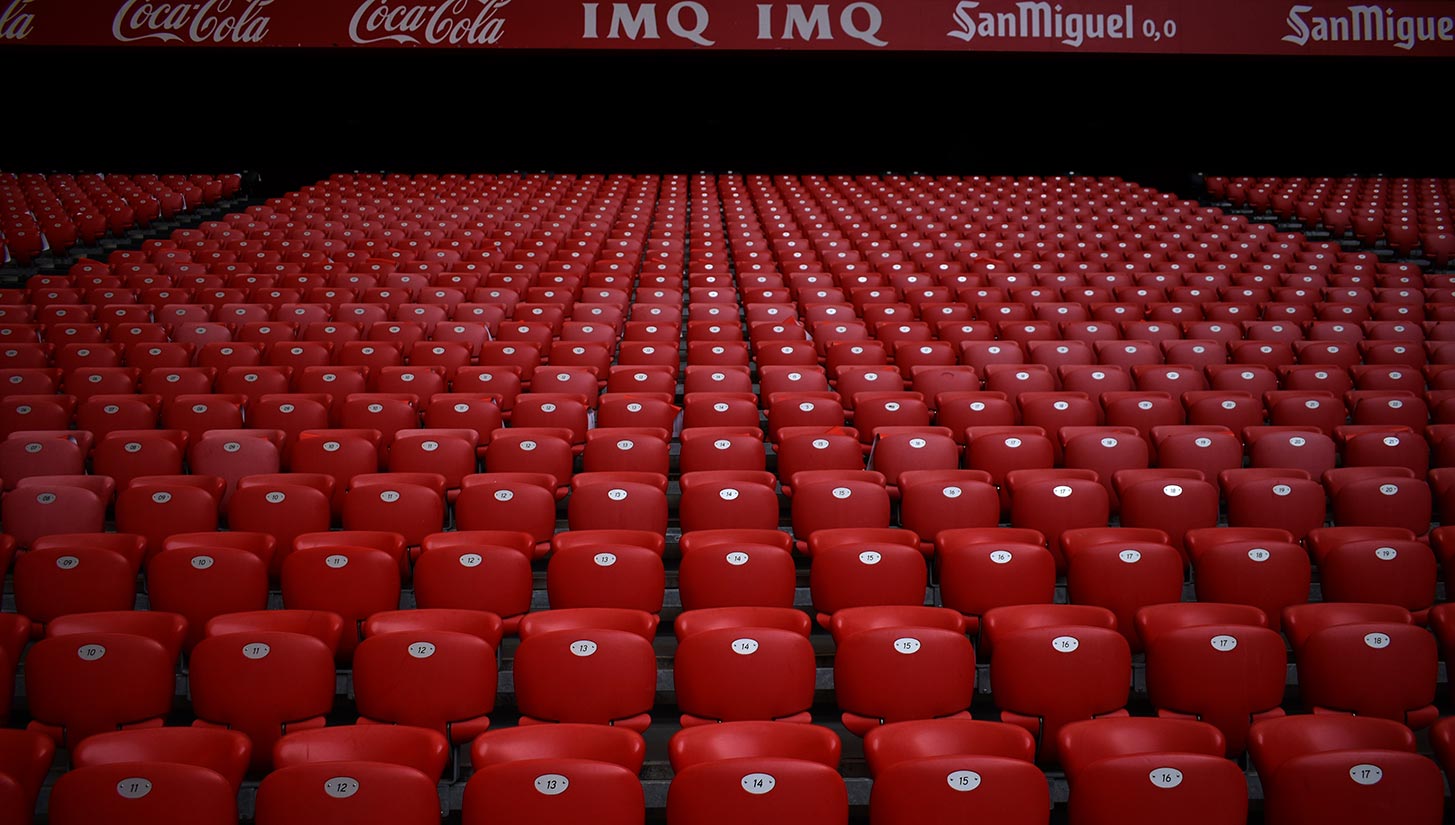 On the way, perhaps something of a mystical feeling might come over you. The outline of the stadium cuts into a horizon where, on a match day, you can see the facade lights with the red, white, and green colors of the ikurriñas — the Basque flag. I'm where I was at the start of this story, just outside the San Mamés, overlooking a massive throng of frenzied Athletic supporters.
This is my first time in the city, and it's always been on my list to visit the cathedral for an Athletic match. But this isn't an average match — it's the first leg of the Copa del Rey semifinals against Granada CF. I have accreditation for the match, and I'm a bit nervous because I want to capture the proper essence of such a special night for athleticzaleak (the Euskara term for Athletic fans).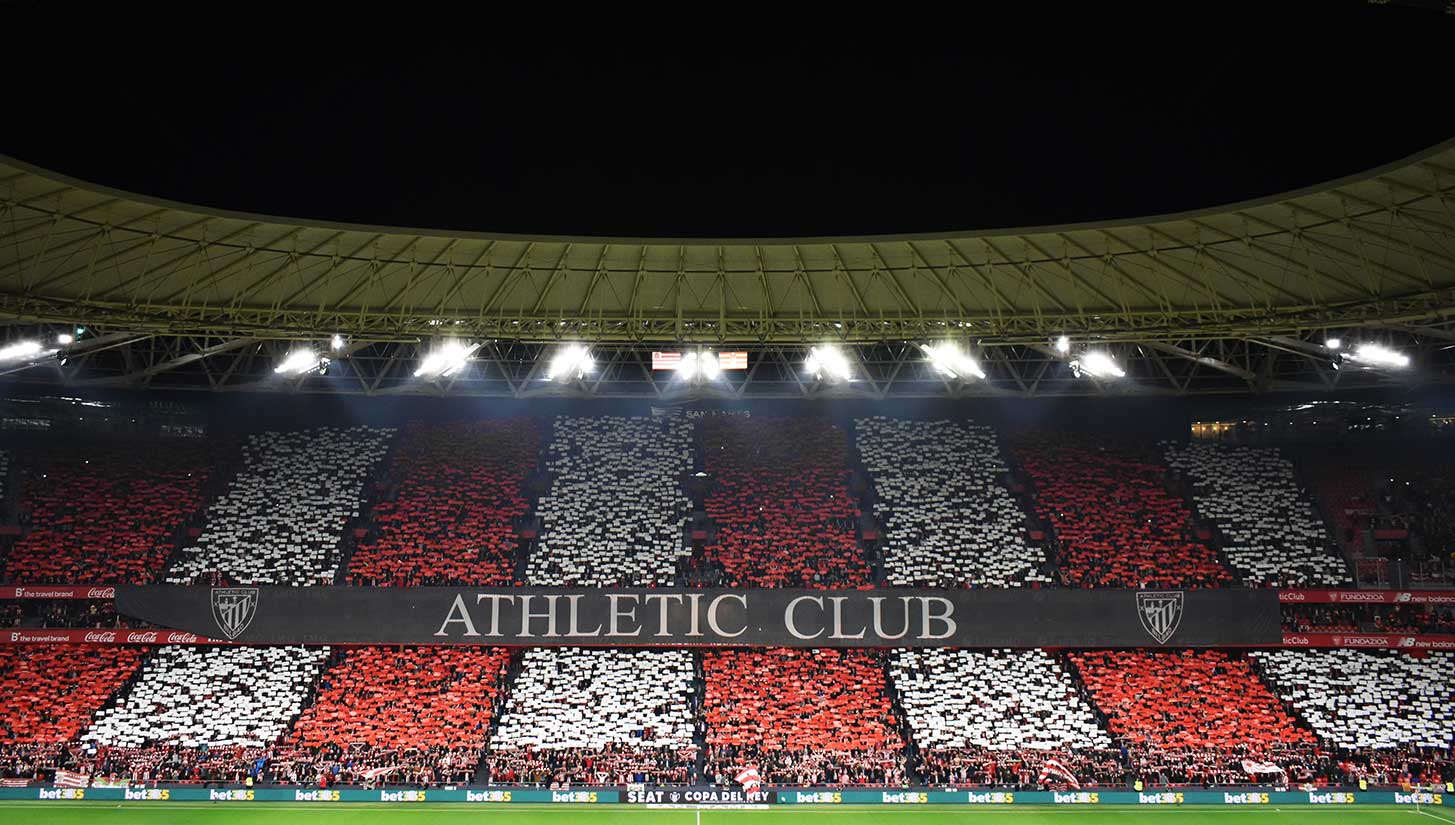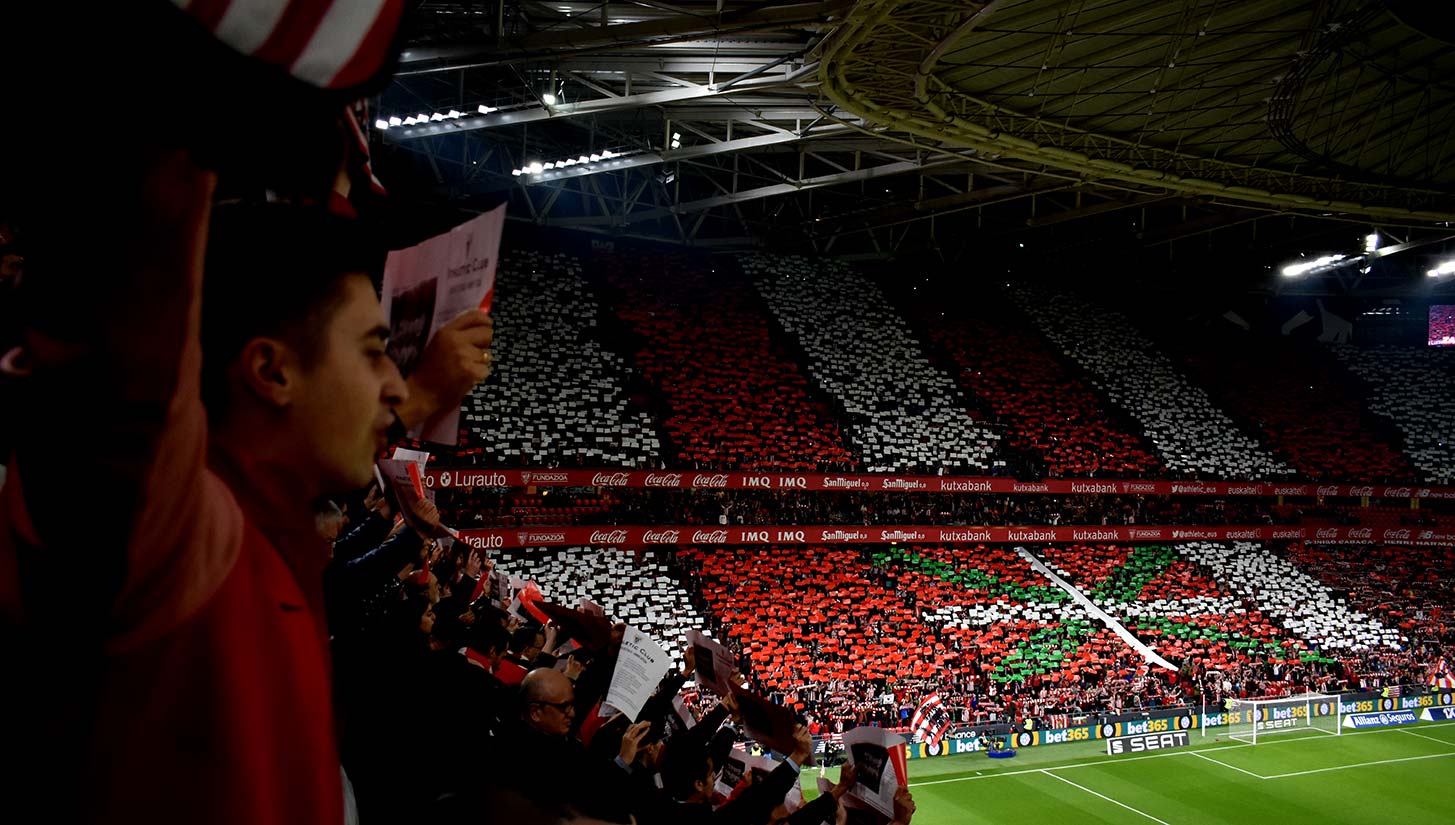 Before the match I caught up with my Basque friends, as always, on Poza street where all the bars are bustling throughout the entire match day. I needed to see what inspired so many generations to fall in love with this club over and over again. I wanted to ask them about some of their favorite highlights, legendary players, and glorious games, while discussing the club's current outlook. Picking their brains ahead of the match gave me a better idea of what the club meant to its city, and my nervousness subsided a bit.
Athletic won the match, and with it they draw one step nearer a spot in the Spanish Cup final, a place they've been plenty of times. But this particular final has a chance to be even more special. There's a potential matchup with neighboring club Real Sociedad from San Sebastián in the cards.
The rivalry isn't contentious like we've come to expect from other football derbies. Both fanbases are Basques, and their mutual respect makes this a friendly familial rivalry. A typical derby day goes as follows: Drink the whole day, and walk down the street in red and white screaming "Athleeeeeetic" for no reason. Sounds like a blast to me.
San Mamés stadium is a vast icon for the city. For those who do not understand — to get to magical places, you have to be determined.
Photography by Ignasi Torné Gualdo for Urban Pitch.