With monthly collections available exclusively through its newsletter, New York City-based streetwear label Tens Club consistently releases creative designs in limited numbers, making each drop both highly anticipated and sought after. 
In the highly creative space of football-inspired streetwear, two virtues reign supreme — authenticity and originality. One look at any of the monthly capsule collections from Tens Club would suggest that both of these attributes are ever-present, and one conversation with club captain Lucas Shanks would confirm it.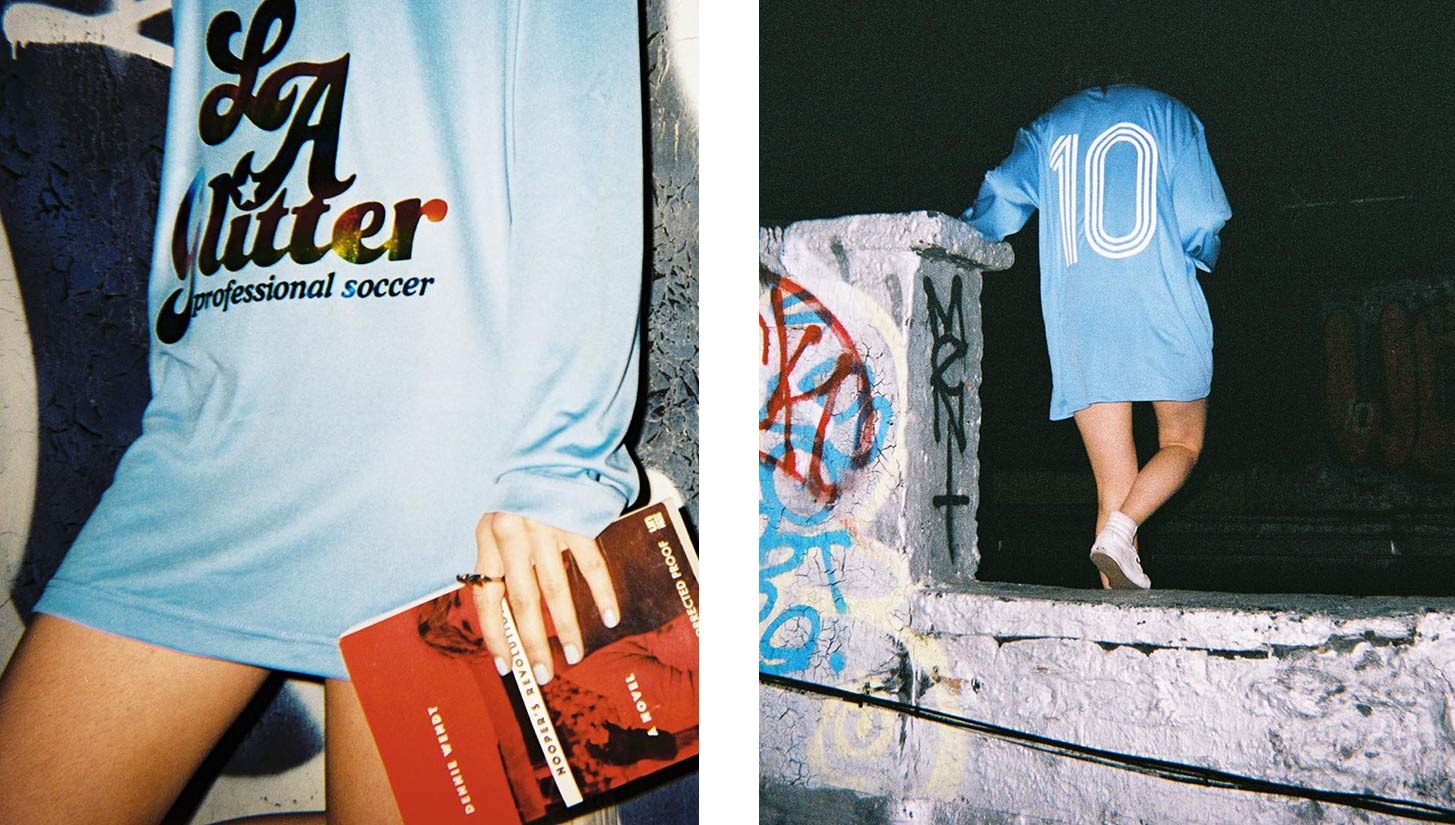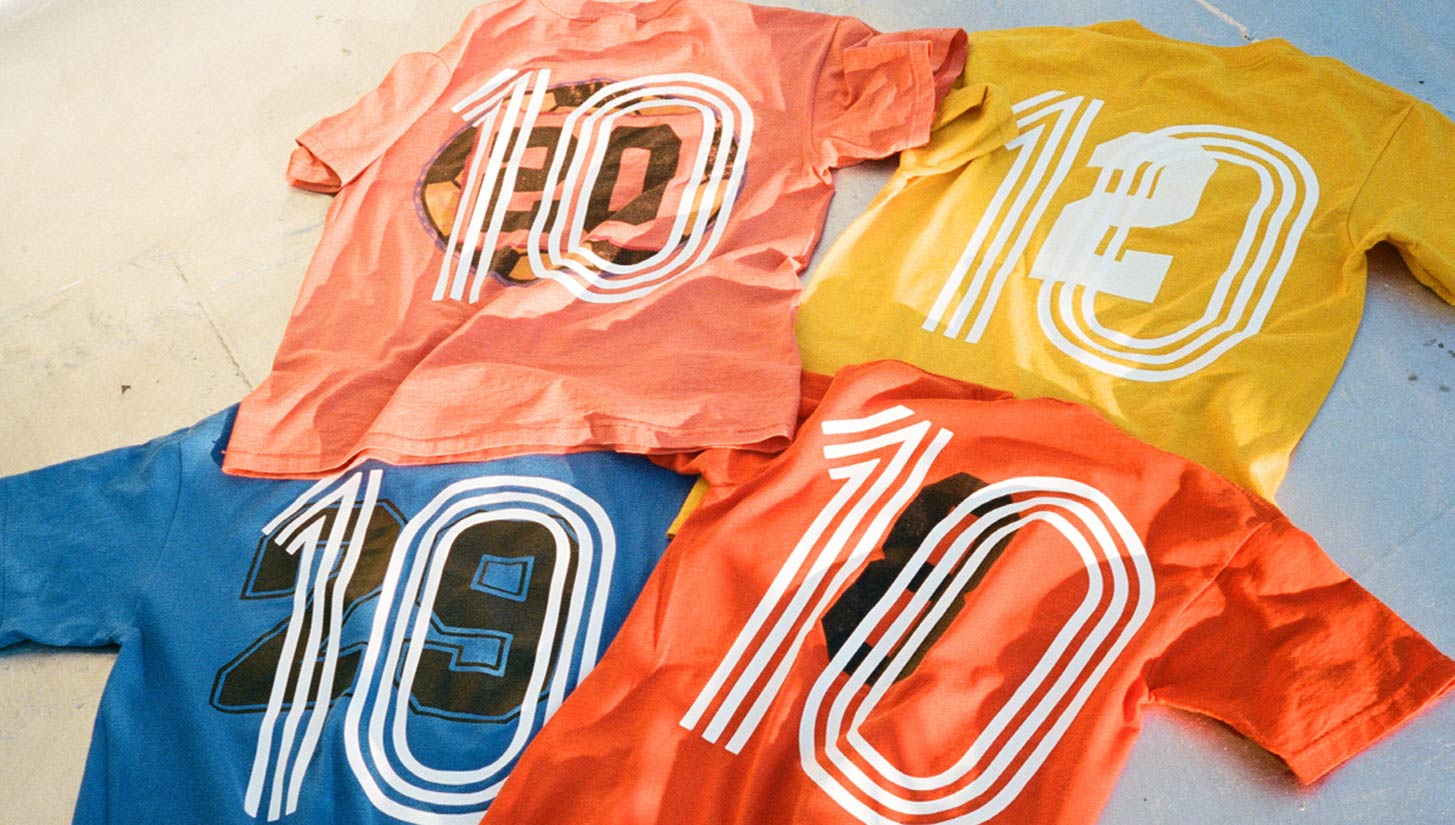 What started as a newsletter showcasing the unique styles of some of the world's best footballers has expanded to a club, creative agency, and standalone brand with over 20 projects under its belt. The club's unique process sees monthly releases on the 10th of each month, exclusive to subscribers of their newsletter.
"There's this anxiety in the world of football culture to be a part of every conversation at all times," Shanks said. "There's a lot of piggybacking and wave riding, selfish plugging, and promoting — it all feels very reactive and less creative. By dropping a new project on the 10th of every month exclusively in our newsletter, we not only give ourselves a hard deadline to create something dope, but people know exactly when to expect something from us and where they'll see it. We pop up around the 10th, then we kind of go away. The exclusivity builds more intrigue with each passing month."
Each collection is released in limited quantities and features a distinctive vintage feel inspired by the wide world of football — whether it be a player, kit, or even era. The subtle and deep cut references featured in Tens Club's collections are a product of close attention to detail, innovative thinking, and a true passion for the beautiful game.
Take for example its latest "Heaters" project, a five-piece collection inspired by retro ad campaigns both for and against smoking from iconic players like Johan Cruyff and Alfredo Di Stefano. With these endorsement graphics added to the vintage Marlboro "Adventure Team" clothing line from the '90s, Tens Club managed to mash up two throwback concepts to create something new and original.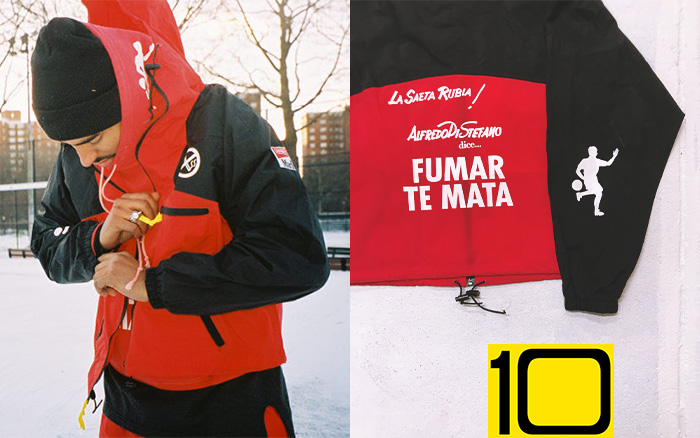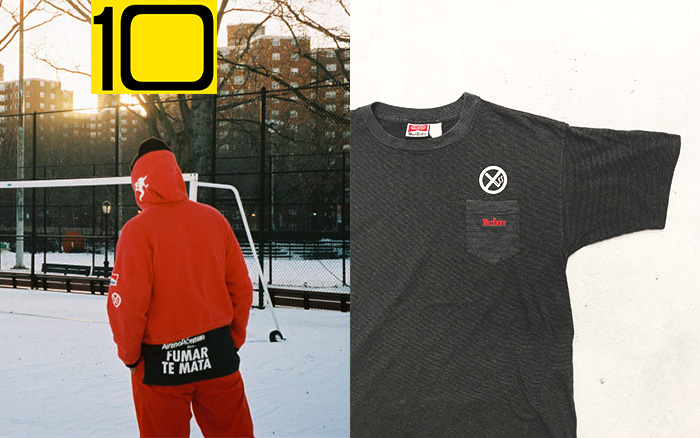 How they created a full capsule collection from simply the idea of the era of cigarette-smoking footballers is a testament to the way Tens Club looks for inspiration, using concepts that no one else has previously done.
"Football has a longer history and is rooted in more parts of the globe than any other sport," Shanks said. "The key is to dig a little deeper to find unearthed inspiration and the stories that have yet to be told. In terms of process, sometimes we'll have a concept for a newsletter and create a project to live within it, and other times we'll have an idea for something we want to make and then concept the newsletter around that. How we get to the release on the 10th is different every month."
Other inspiration sources for previous Tens Club projects include Manchester United star Eric Cantona, lower-tier football groundskeepers, and San Jose Clash kits from the inaugural MLS season. However different each one is, a common theme is the incorporation of the number 10 — which of course is synonymous with the game's most creative players.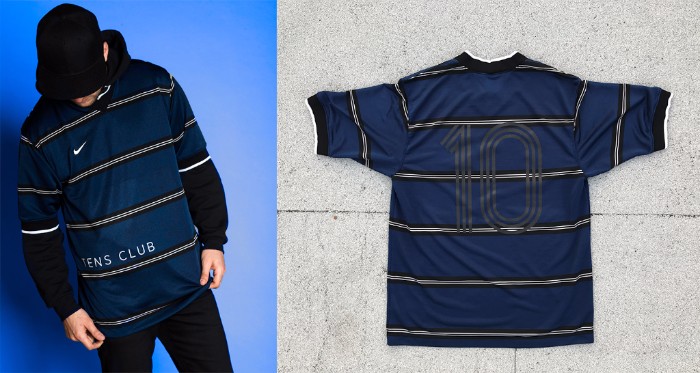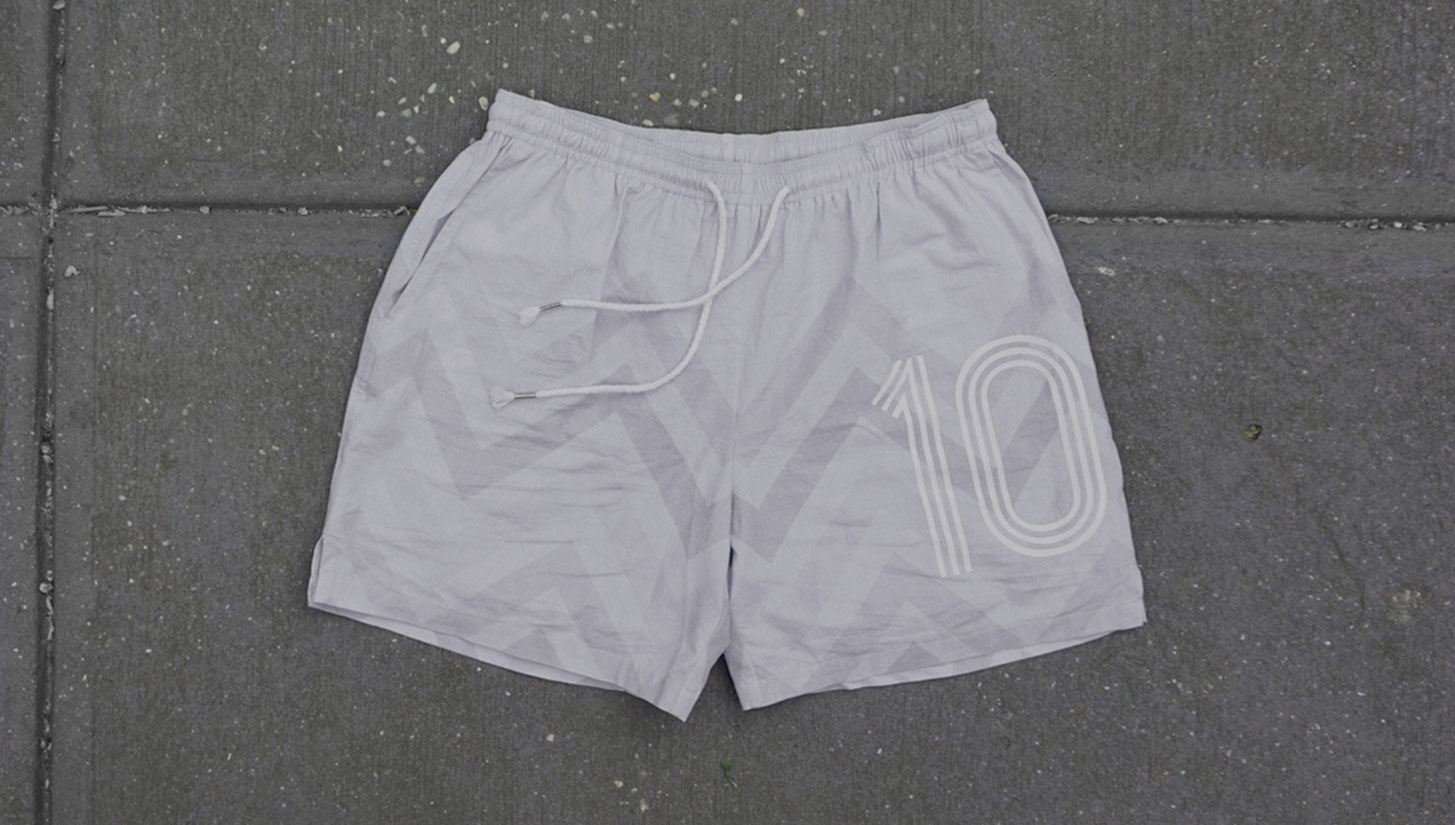 But the 10 does not solely signify on-the-pitch brilliance, it also applies to everyone that shares the same creative spirit — whether they play football or not. In Tens Club's eyes, the No. 10 jersey's reach goes beyond football and into everyday life, much like football culture.
As football culture's influence continues to increase, we will only continue to see more creative minds from all kinds backgrounds take inspiration from it.
"I think creative people are drawn to football because it's a free-flowing, creative game that draws a global audience," Shanks said. "Like fashion, music and fine art, football is inherently artistic, progressive and poetic, capable of communicating across borders and between cultures. It attracts like-minded people, and the future is going to be filled with more and more people creating in this shared space."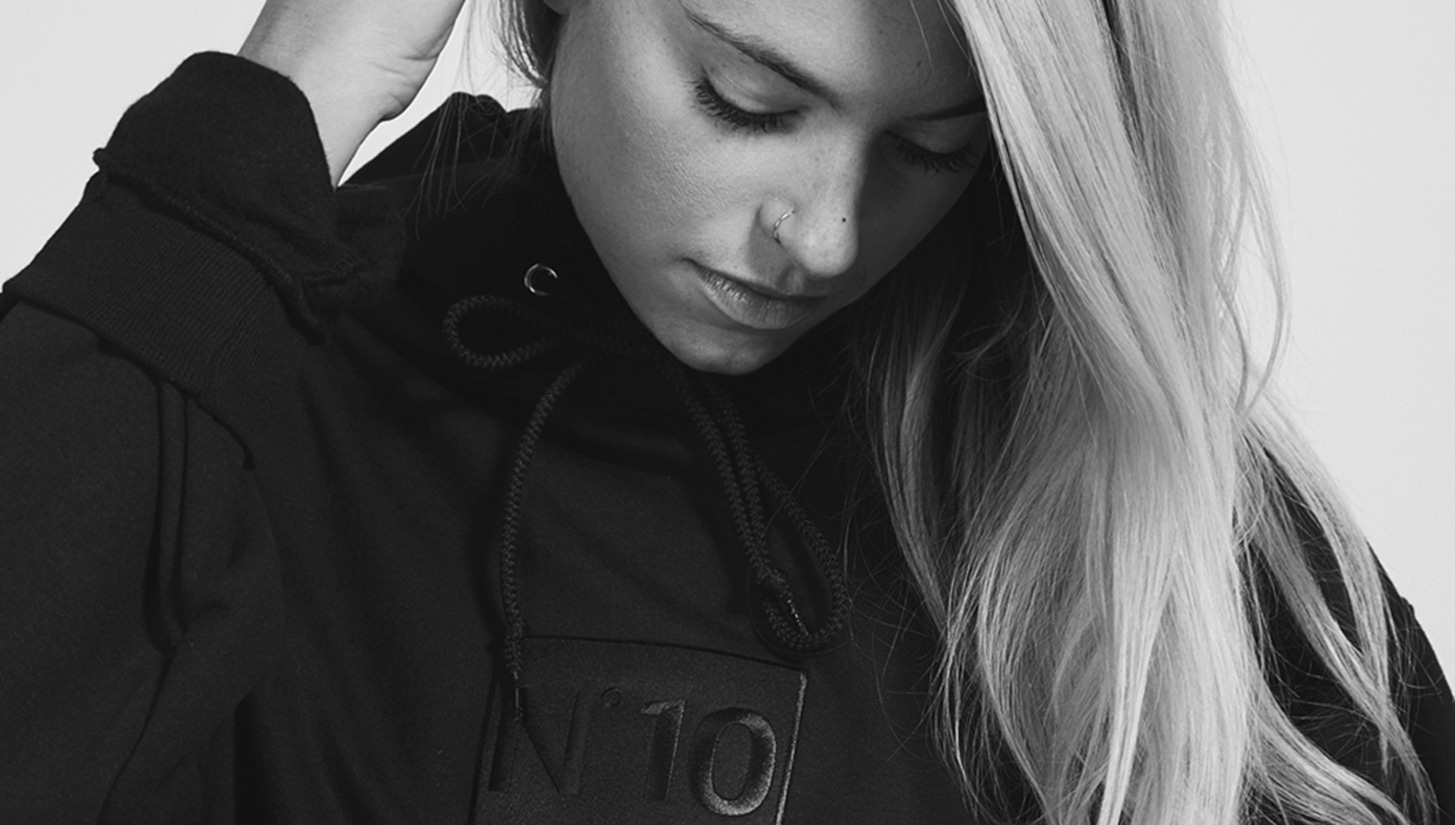 As for Tens Club's future, nothing is set in stone, and the team will continue to take each project one at a time.
"When I started the newsletter, I never had any intentions for what it would become," Shanks said. "It was a selfish pursuit to create and release work in the football world. People still ask, 'What is Tens Club?' And honestly, we still don't know. We're very versatile in what we're capable of — dropping apparel, creating content, curating events — which is very much in the spirit of the No. 10. There's not really a playbook for what we're trying to do, so for now, it's one new project every month and we'll see where that takes us."
Be sure to sign up for the Tens Club newsletter and follow them on Instagram for the latest updates.