The Scandinavian freestyle scene is notorious for churning out some of the top-ranked freestylers in the world. Hailing from Sweden, 20-year-old Viktor Ludvig Olofson, aka MistaVLO, is swiftly being recognized (and feared) by the competition as a top-class talent.
I met the talented freestyler at my first ever Super Ball. He possessed an intriguing combination of low-key hard work and the ever-entertaining Swedish energy that cannot be mistaken. Little did I know, MistaVLO would not only go on to create the biggest upset of the 2016 Super Ball World Championships with his triumph over World Champion Andrew Henderson, but also continue to rise from there and establish himself as a truly high-class freestyler.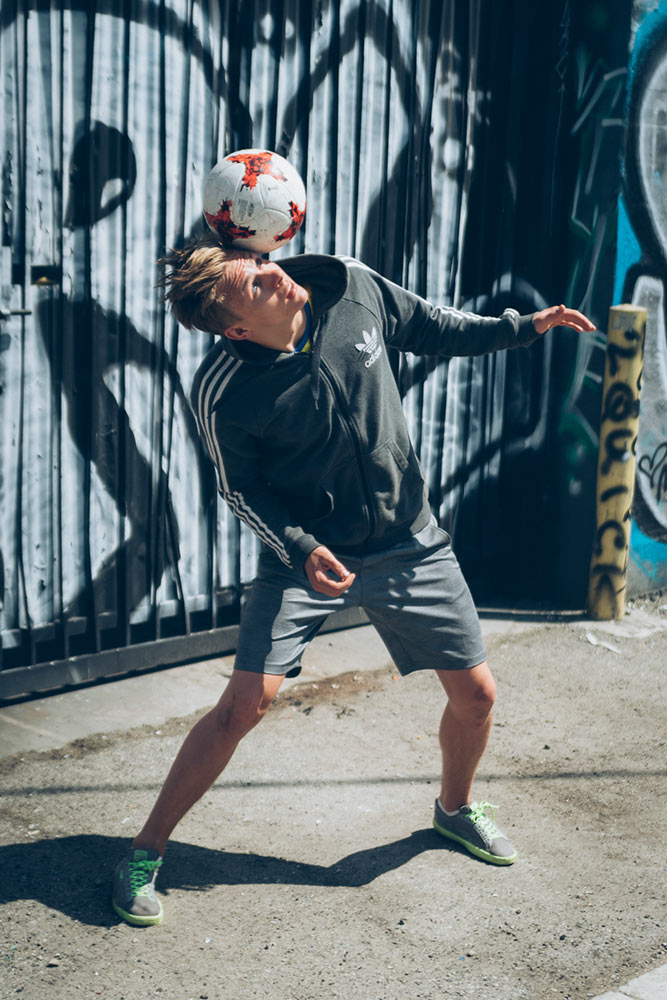 With nine years of experience under his belt and plenty of time ahead of him as well, Olofson's future shows nothing but promise. Starting from humble beginnings in winning a school talent show to progressing upwards to winning the highly competitive Lubasz Freestyle Night 2017, VLO has established himself as a competitor to watch and a skilled showman to boot. Perhaps it is due to his determined practice and repetition, or perhaps it is a little bit more, but Olofson's attitude towards his craft says nearly as much as his results do. For him, freestyle is "everything."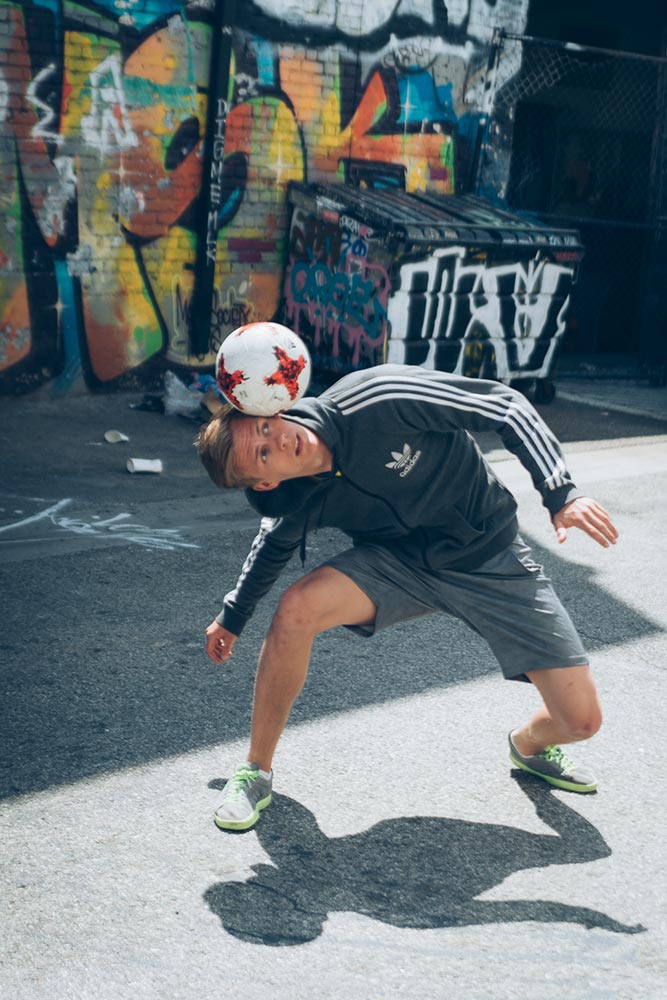 I caught up with VLO shortly after his time in Los Angeles to get the inside scoop on his somewhat mysterious background as well as his insight on the freestyle lifestyle.
UrbanPitch: How would you describe your style?
Olofson: I would describe my freestyle style as all-around. I really enjoy training all the styles—lowers, uppers, sit downs and transitions. I'm most famous for my uppers and my special sit-down combinations.
How did you get your start in freestyle?
So it all started 2008 when my school had a talent contest. People were doing the usual singing and dancing, and my friend convinced me to take part in the competition and just do football juggling. I could not do any tricks back then, only juggling, and if I were lucky, a neck stall.
I ended up winning the competition, and by a total coincidence my brother showed me an advertisement in the newspaper about the "Swedish Football Freestyle Championship" on the same day.
This was the first ever Swedish freestyle championship, and they had a qualifier in my city the next day. So of course, I went to watch the competition and that's where my life changed.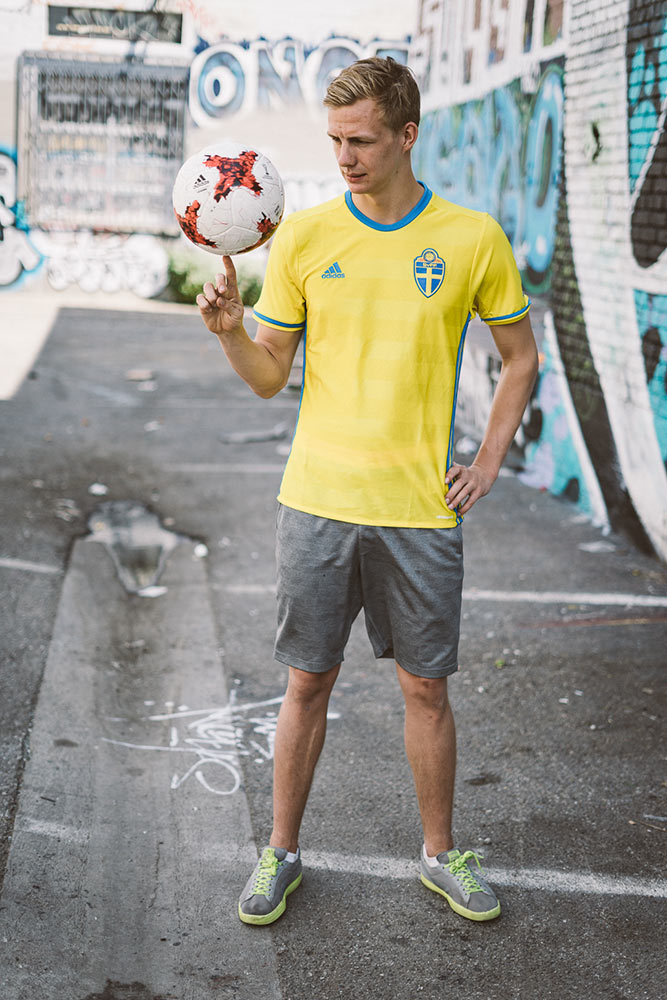 While some people prefer to be performers, there are others who prefer to be competitors. What would you say is your end goal?
I would prefer to be recognized as a combination of both, but If I had to choose I am a competitor for sure.
It seems as if freestyle influences and changes everyone to some degree. How would you say it has affected who you have become as a person?
Freestyle has definitely changed my life a lot. I've met some of my absolute best friends through freestyle. I've travelled to places I most likely never would have visited otherwise. I've learned a lot about myself, about what it takes to get somewhere and that the only way to get there is to work hard.
What would you say is the most difficult part of being a freestyler?
Becoming a full-time freestyle professional and make a living out of it. It's possible but definitely difficult.
Can you tell me about some of your biggest accomplishments throughout your career?
My biggest accomplishment so far has to be when I won my first big international tournament at the Lubasz Freestyle Night in Poland earlier this year.
I have been training for over nine years so to finally get my first title meant a lot to me and gave me a lot of motivation to keep training.
Who would you say is your biggest rival is with regards to both technicality and creativity?
I think my biggest rival in the recent years has to be Jonathan Olsen from Norway. We are both all-around freestylers with other areas than lowers being our strengths. We have battled four times in different competitions the last two years, with him winning three and me one.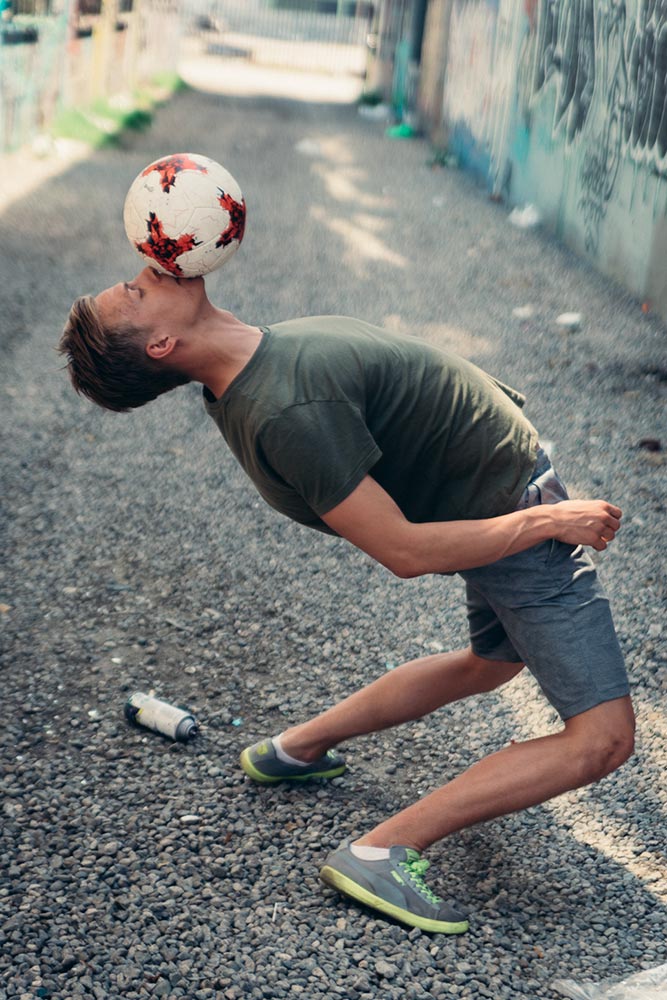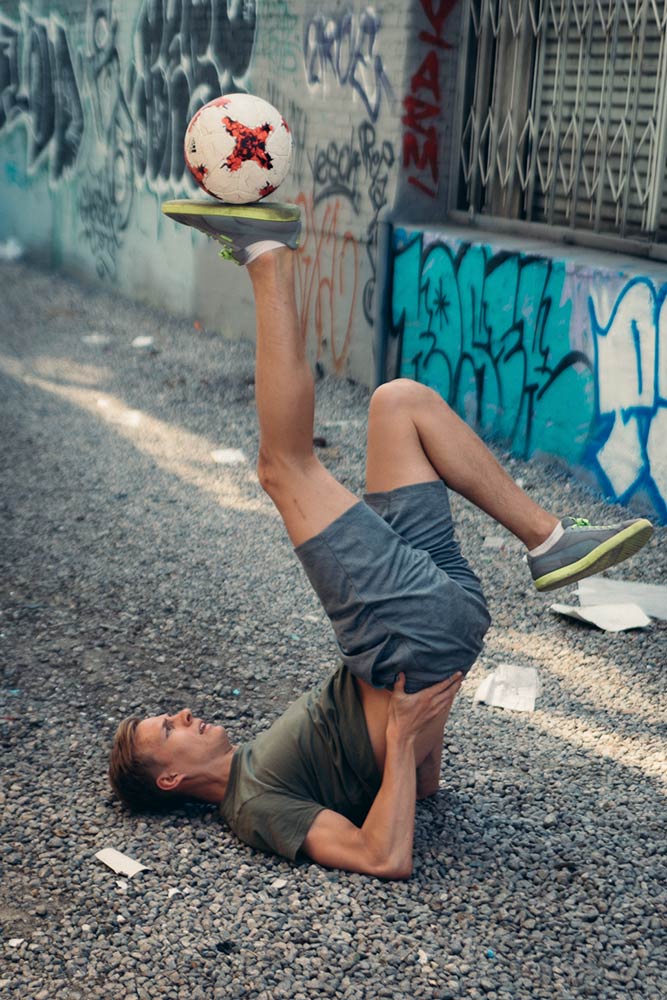 Describe your approach to preparing for competitions. What is your typical routine?
I get very strict with myself and pay much more attention to my nutrition and sleeping schedule. This is something I try to focus on all the time but it can be difficult when a competition is so far away. I prefer to train sets and consistency a lot more than new stuff in the weeks before.
What is the most interesting freestyle job you've done?
I had a job in Mauritius for one month, doing shows with seven other freestylers during the summer of 2014 that ended up being a very random and cool adventure.
Of all the people you have met through freestyle, who would you say has had the biggest impact on you, and in what way?
A lot of freestylers have had a huge impact on me. When I first started freestyle, I saw Emil Jylhänlathi from Sweden and he was for sure my favorite back then, and he gave me a lot of motivation. After that, I've had a lot of favorite freestylers, everyone from Séan when he won Street Style in 2008, to Pawel Skora and his hardcore combos.
How do you organize your training regimen?
Of course my training regimen looks different from day to day. Some days I will just focus on a few special things. In general, a regular freestyle session for me lasts about two to three hours. I start warming up with some basic lower combos, basic uppers, sole juggles and stretching.
I really find it helpful doing uppers and sole juggles during my warmup. I then train lowers for about an hour or hour and a half before getting in to sit downs and uppers and transitions. I usually mix the uppers and sit downs practice, adding some transitions while also just going with the flow.
To learn more about the talented athlete, check out our exclusive podcast with MistaVLO and follow him on Instagram.
Photography by Kennard Morris for Urban Pitch.