Pro footballer and photographer Pato Jerzak gives us a first-person recounting of what it was like playing in frigid temperatures in Sweden from the youth to pro ranks, both from a written and visual perspective. 
"IKEA!" "Zlatan!" These are typical answers from people abroad when I say I'm from Sweden. Polar bear jokes are quite common too, but I can assure you, we don't have those in Sweden, not even in the northern parts.
But it does get cold.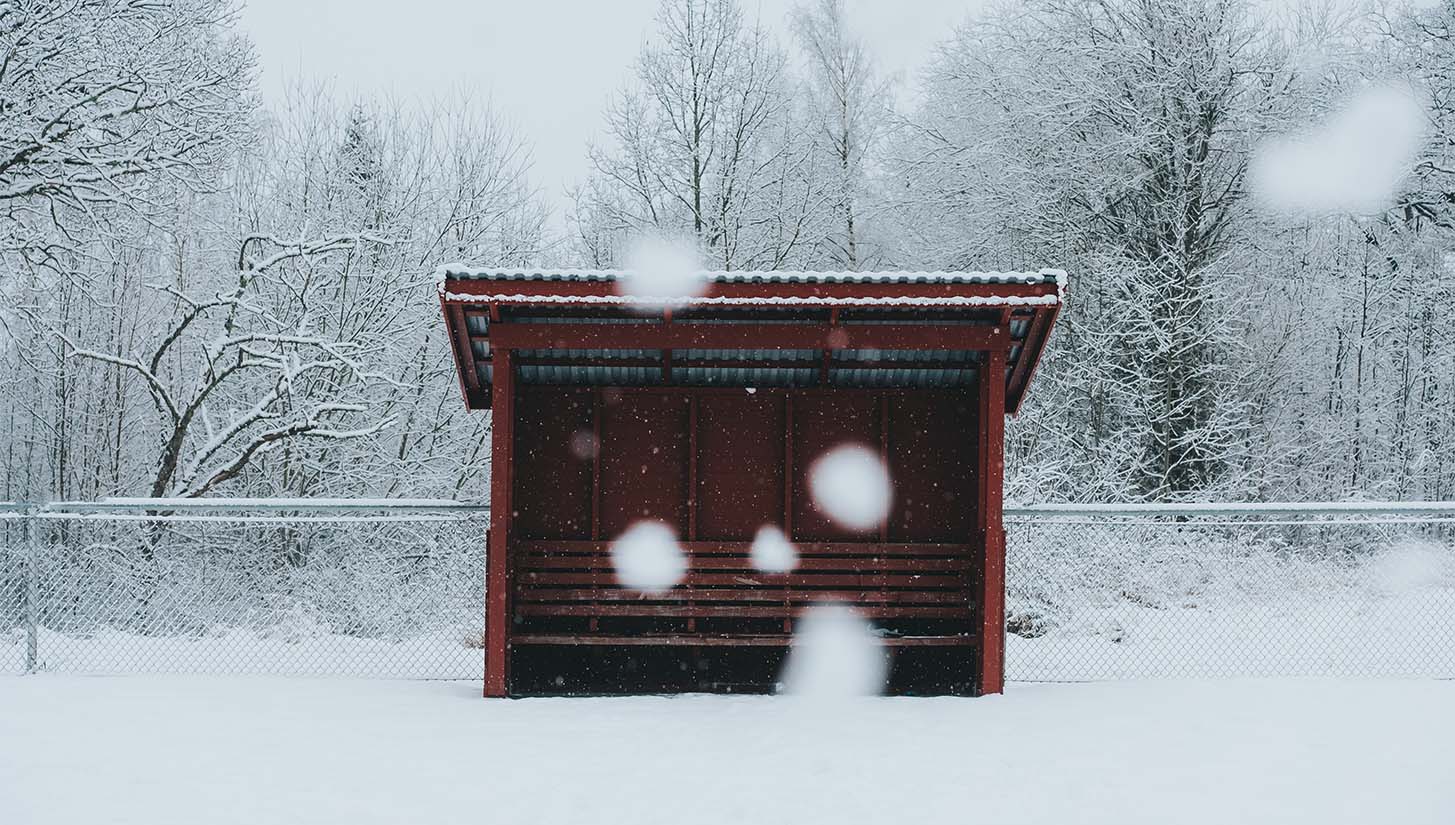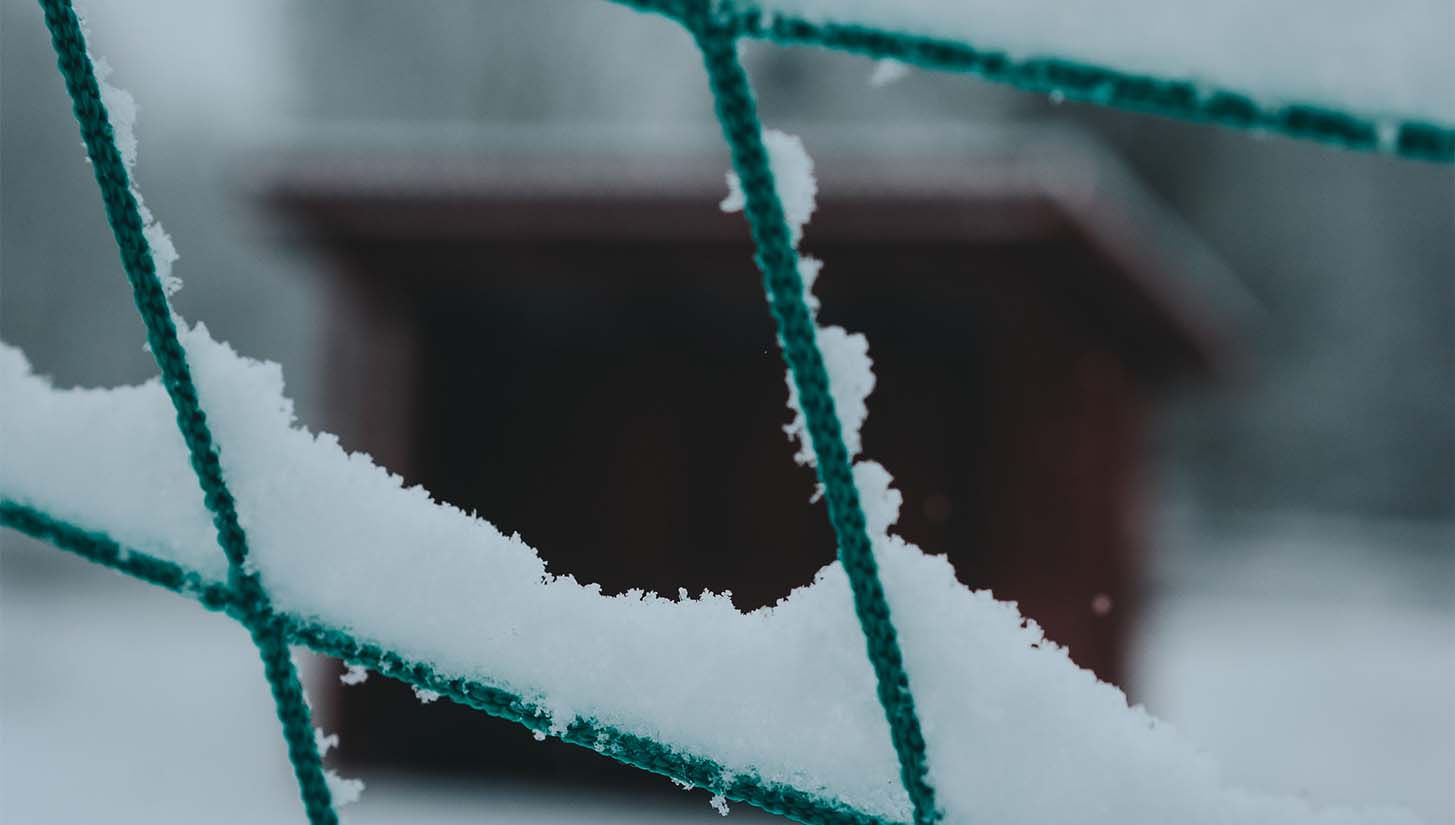 Sweden's weather directly impacts most facets of life in the country, including the way we play football. As a longtime player and lover of the game, the cold has been a main character throughout my life.
Maintaining grass fields in frigid temperatures is quite the struggle, and in the North you will barely find them. In most of Sweden, football is played on turf pitches.
In the South, grass pitches are more common, but their usage is only possible in the summer. Therefore, you will find teams that often will use both during one season. For example, when I played in Mallbacken IF, our main field was a grass pitch, located in the middle of nowhere, literally in the forest.
But since the season in Sweden goes from April to late November, playing on a grass pitch can be quite the struggle near the end of the year, especially when snow can sometimes start falling in October.
The solution here was that the last games of the season were played on a turf pitch, because many clubs, especially women's clubs, can not always afford to maintain a grass pitch year round.
I remember when I played one of my first ever senior games at 13 years old, and we had a snow blizzard at the end of the game. There was around 15 minutes left to play, and by the end of the match the whole pitch was covered in snow. A week later, we had another game. This time it's not snowing, but it's minus-20 degrees celsius. It was horrible. Couldn't feel any parts of my body. No matter how much I ran I was absolutely freezing.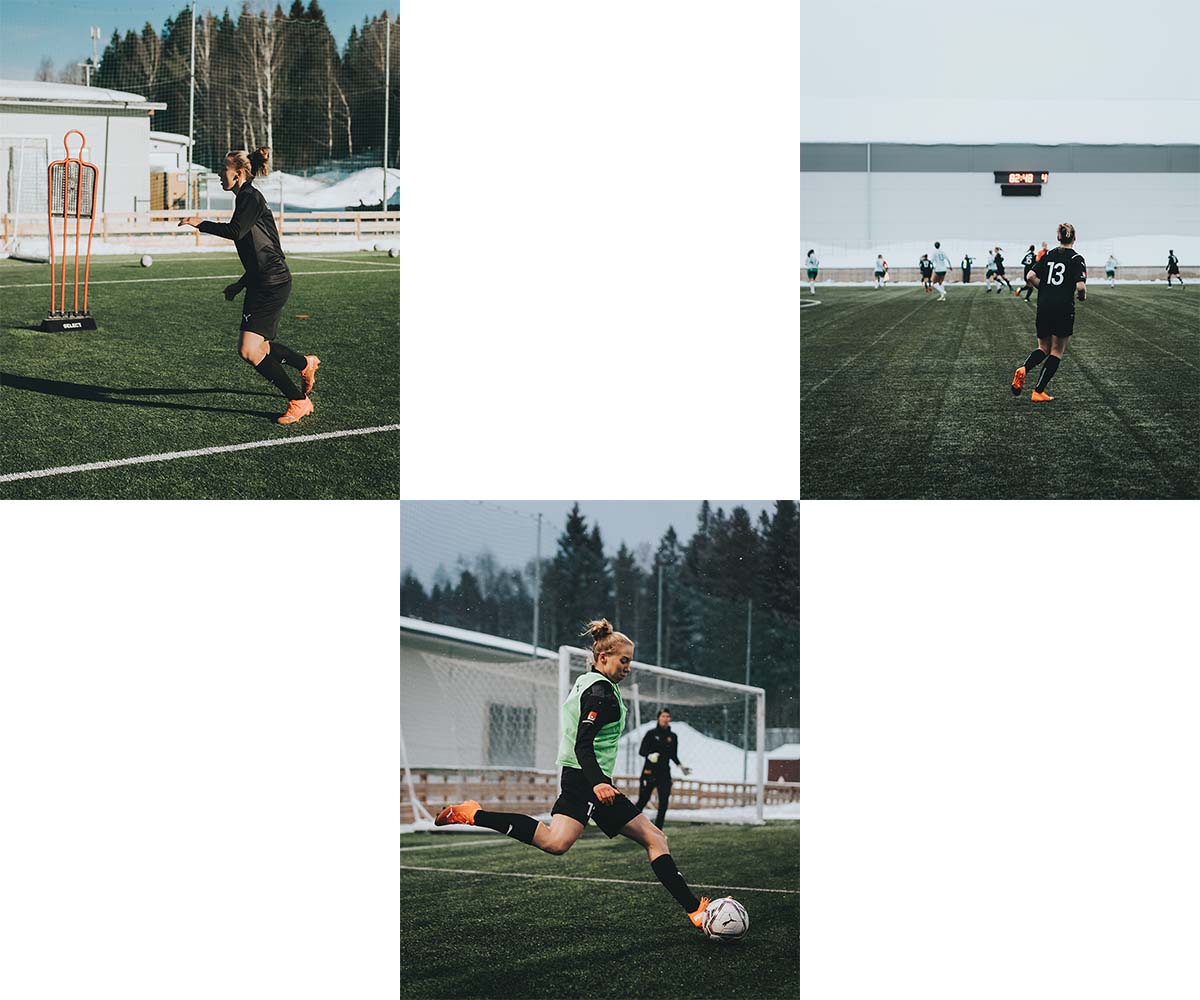 And of course, I was wearing shorts. I always do, no matter what the weather is. Playing football in long pants is just not a thing. I can't move. I feel like my body has adapted to that over the years. It's almost become my trademark. I moved from North Sweden to South Sweden last year, and people, bewildered by my shorts in sub-zero temperatures, always asked me, "Is that what you learned in the North?"
Trust me, they wear long pants. It's just me being strange.
Last year when I played in Umeå IK, in the North of Sweden, we had a big pile of snow outside of our arena probably until June. There was a crazy amount of snow up there last year. But we played outside from February to the end of November. It was cold.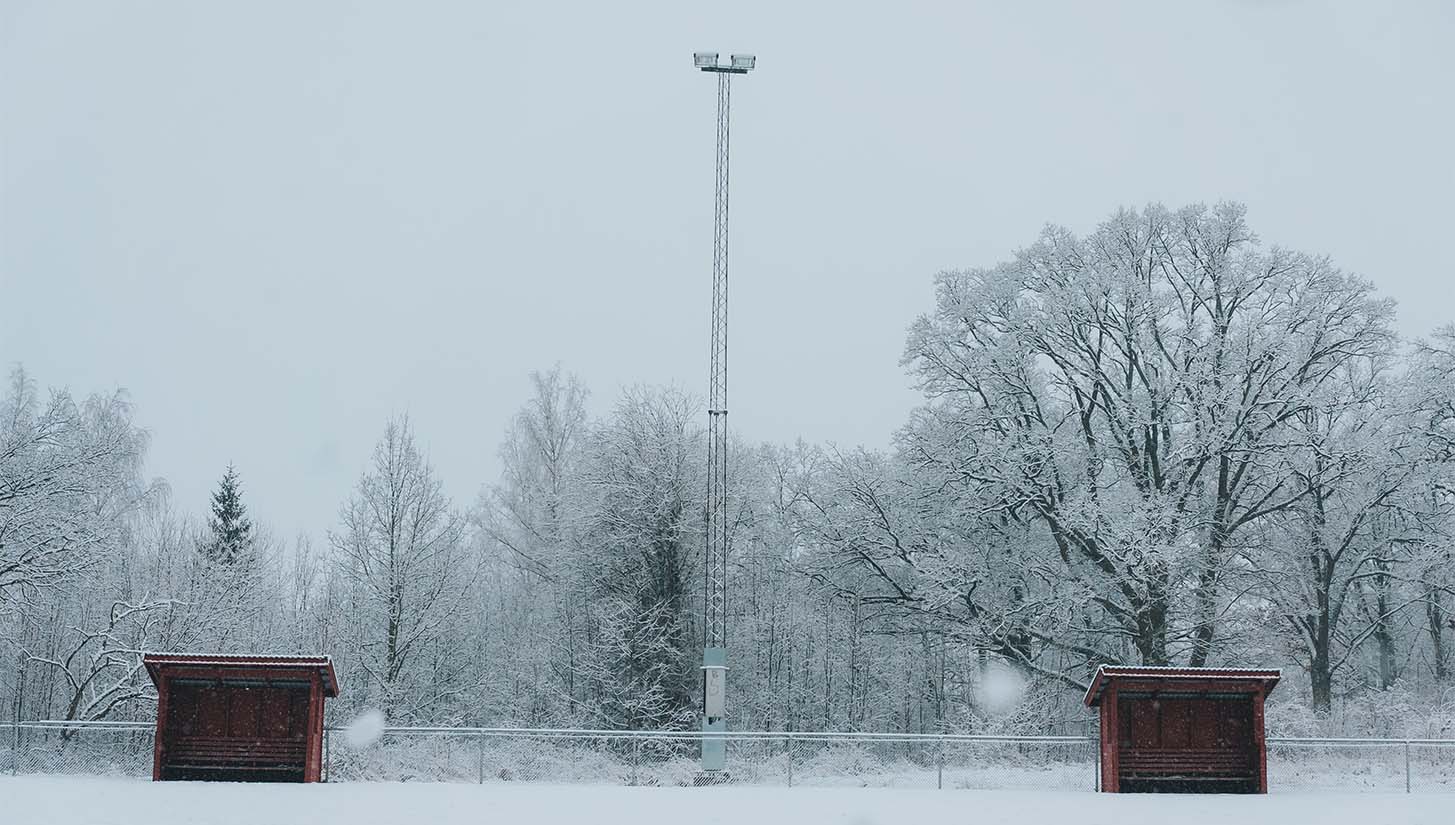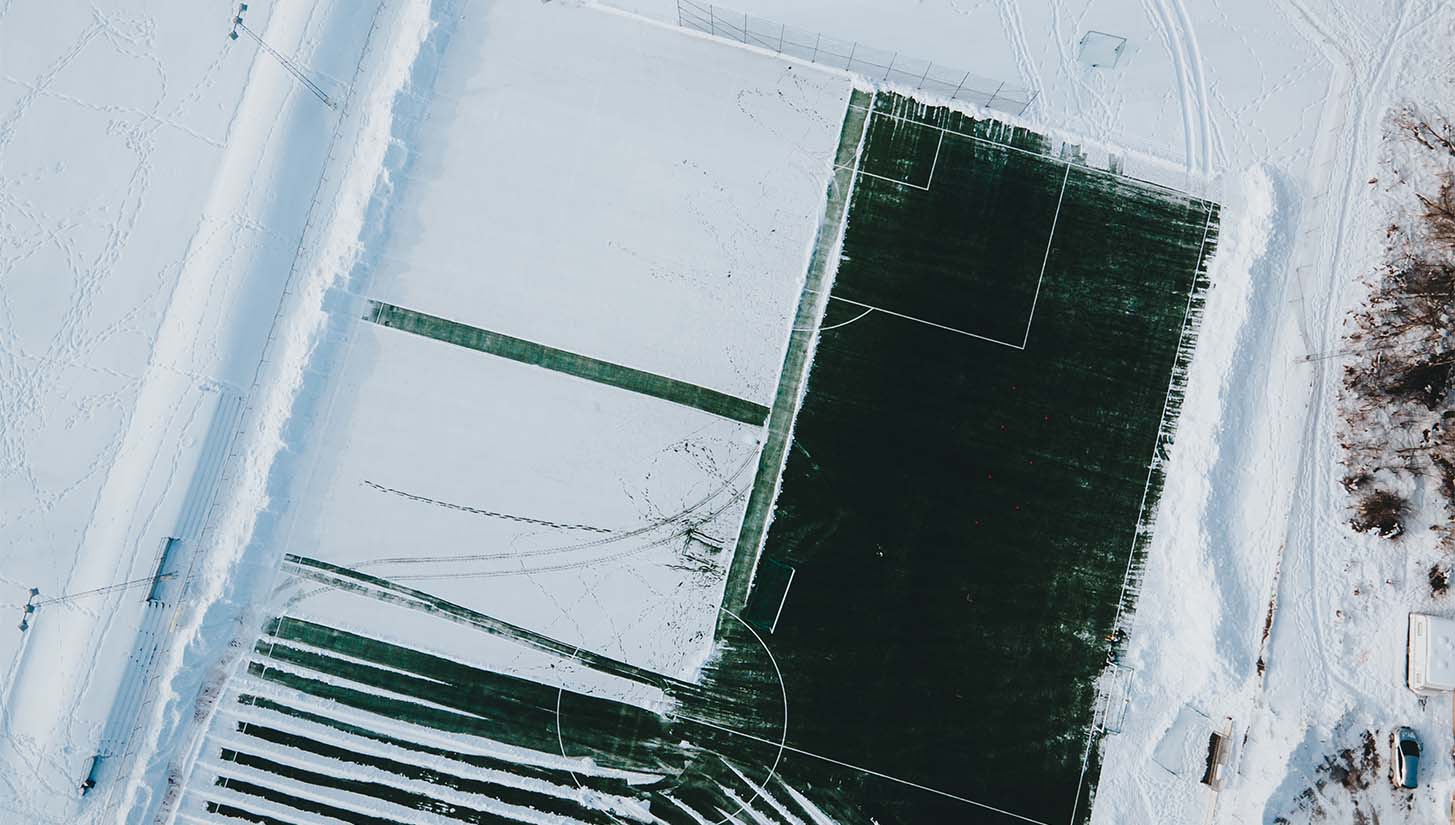 Personally, I love snow and winter, I always say that it's because I was born in January. I also think a football field covered in snow is beautiful. One of my favorite things is photographing pitches and details when it's snowing. The drone shot above is taken from the football pitch where I used to play as a kid. It was March and they were clearing the field for the first time on that pitch. It's a special moment because it symbolizes the start of football season. Remove the snow, it's time to play!
Pitch photography by Pato Jerzak. Action photography courtesy of Pato Jerzak.
Follow Pato and her football magazine Football Is Everywhere on Instagram to stay up to date with her latest moves.