Normally a packed tourist attraction in the heart of Barcelona, the famous La Rambla boulevard has undergone a drastic change in the wake of the coronavirus pandemic. Barcelona native Ignasi Torné Gualdo gives us a look at the new La Rambla — which may be emptier but still has a plethora of football kits parading down the iconic promenade. 
If I could invent a perfect job for myself, I'd create the curiousologist position. I'm naturally curious — all I need is a camera and an overcrowded place and I'll begin to find out what's going on.
So it's no surprise that I'm immensely drawn to Barcelona's famous La Rambla boulevard. I've been around the bustling street all of my life — I live just around the corner — and I'll proudly tell anyone who asks, "I am from El Raval, born and bred."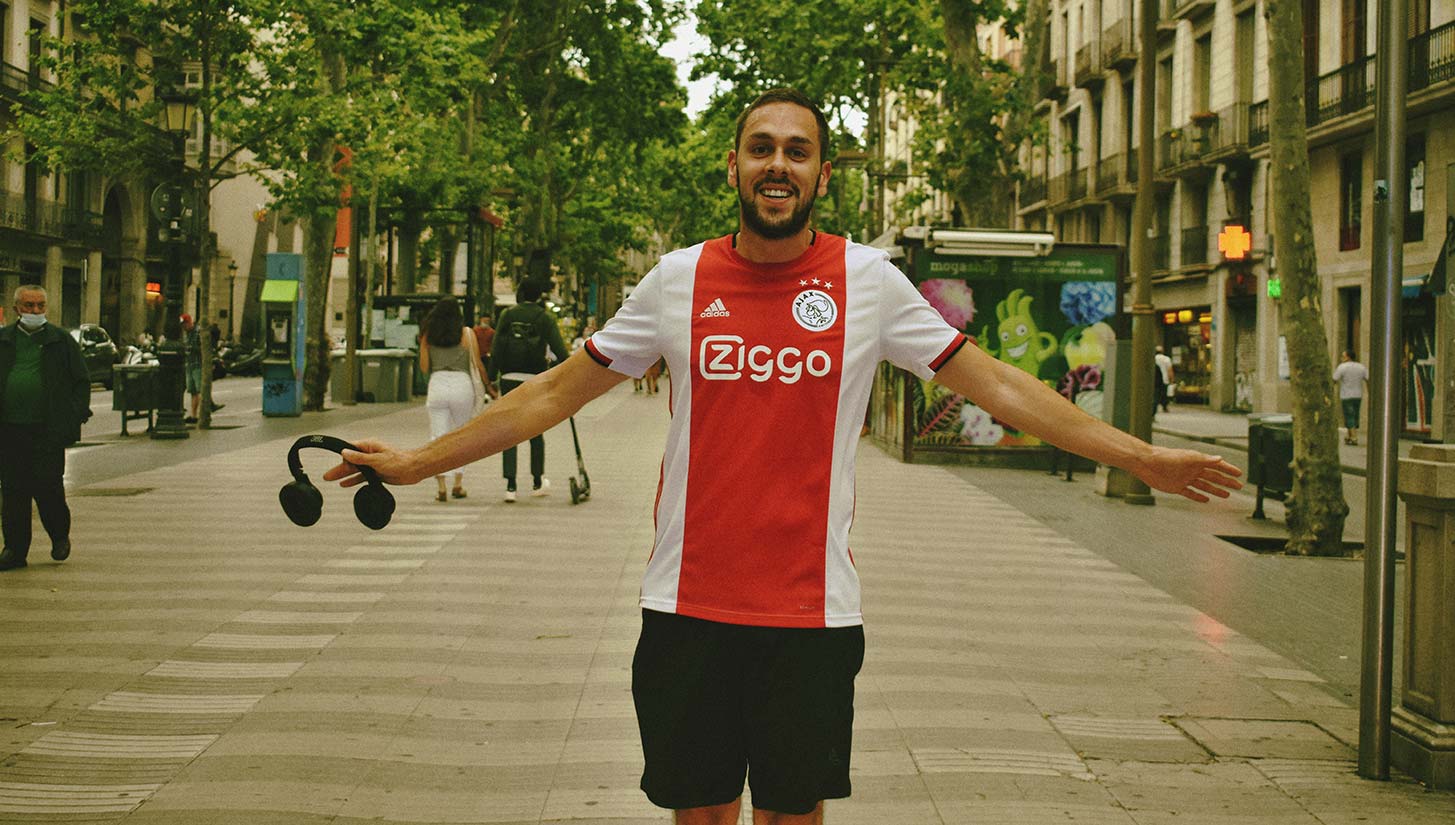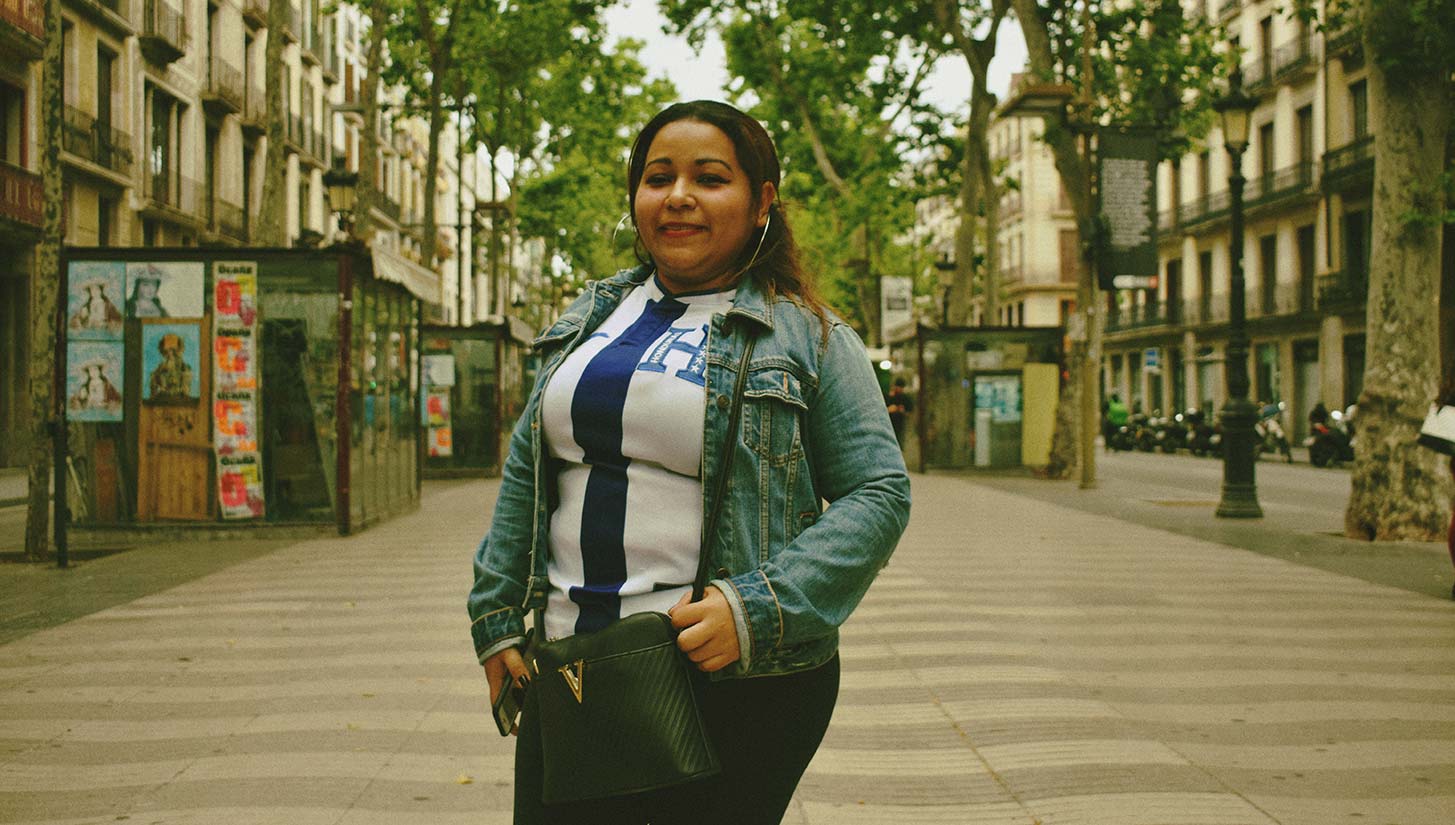 La Rambla is the home of the cinema where we went on our first dates, the clandestine bars where we'd sneak into, the thrift shops where we'd buy t-shirts with our €20 allowance. It's where we'd spend summer nights skating on the street and grabbing some pizza slices before we went to sleep, and where we made our first (and only) graffiti with a half-empty spray can we got in college. And not to mention, it has a vibrant and thriving relationship with street football.
La Rambla has existed as a sort of tour guide over the years, giving tips on how to enjoy the city. On any given day, you'll find people practicing English or other languages with foreigners and learning rude words after their second beer. There's plenty of football being watched in the English and Irish pubs around. And most of all, there are a plethora of football shirts that parade down La Rambla. Colors and crests from Italy, the United States, Germany, Turkey, Japan, Colombia, and Argentina — you can't imagine the infinite amount of teams you can observe on an average day in La Rambla.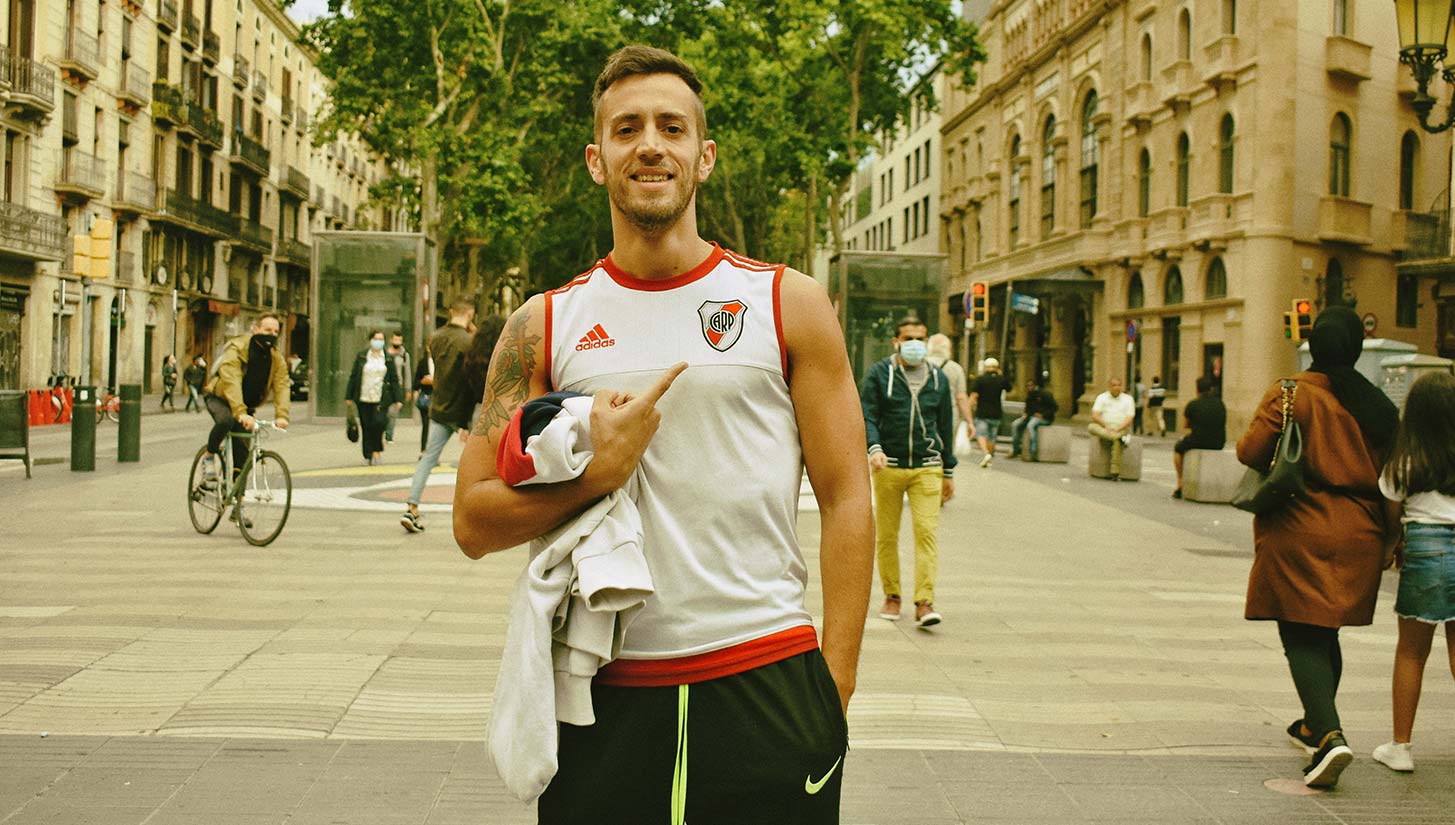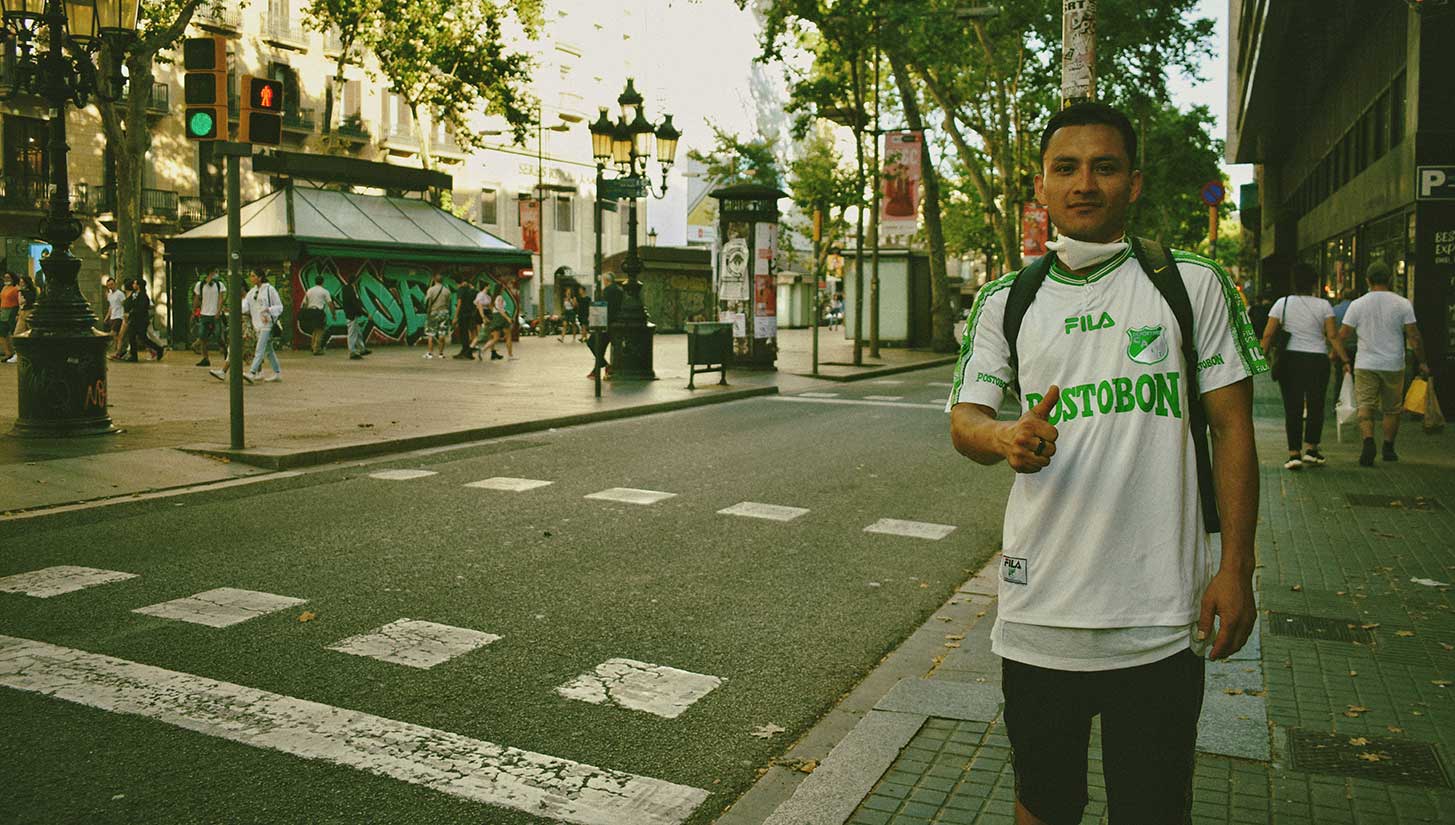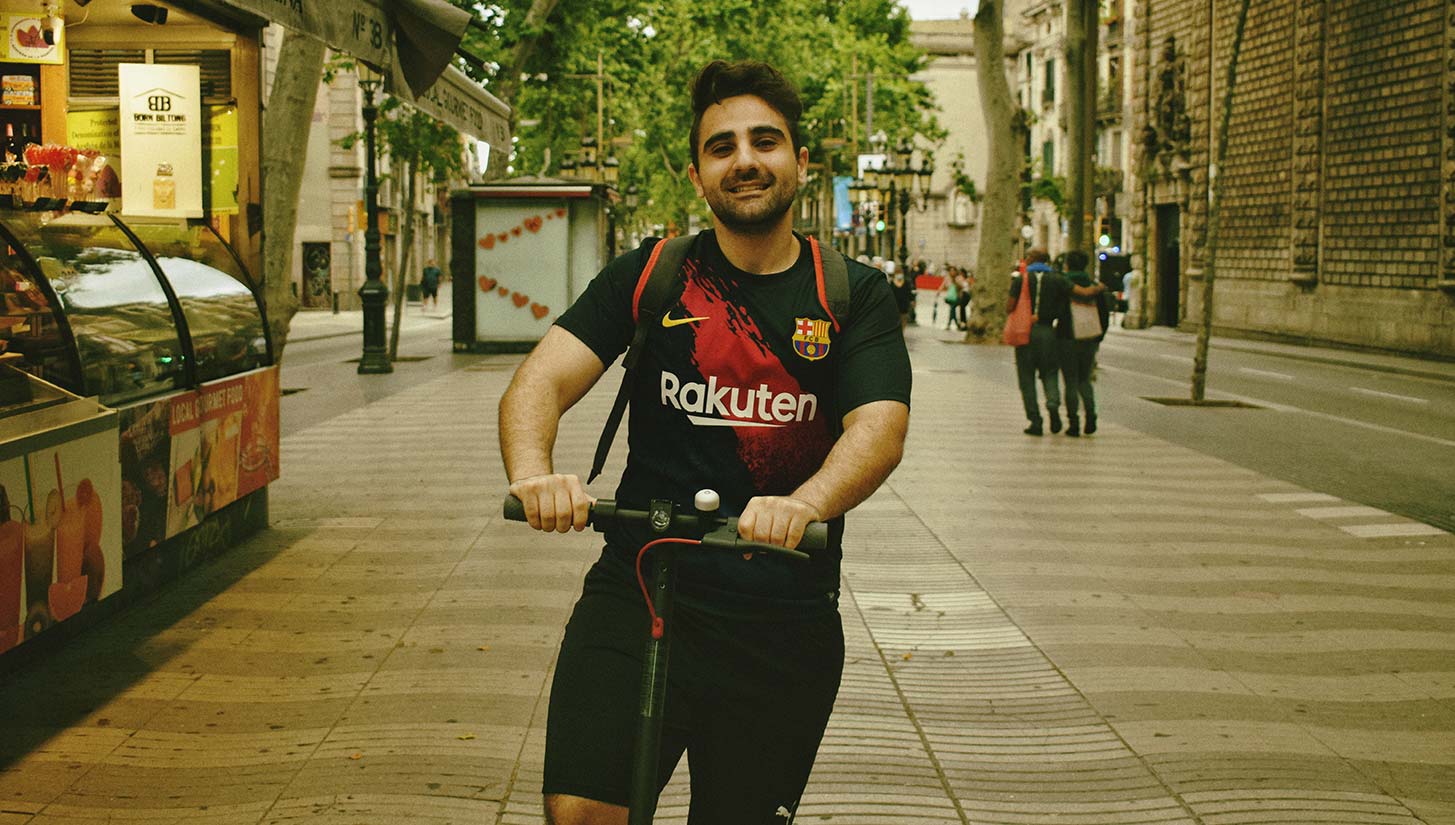 But this has been a unique situation for the people of Barcelona. The city center, usually packed with tourists, have become empty, especially La Rambla. It's hard to figure out the sensations these newly deserted places are now giving us.
I've begun to think that we totally missed the concept of La Rambla as a boulevard. It has been a tourist attraction that some locals try to avoid all the time. For the first time, I have listened to more people speaking in Catalan and Spanish than English in La Rambla. You can see families ordering an ice cream and enjoying a walk down the street until the Port Vell.
Barcelona's multicultural face still surprises me through the many different badges you can recognize on the shirts. People are not friendly at the beginning when you approach them with a camera, but when asking them for a photo because of their jersey, they open up and you can see them smiling and posing with pride.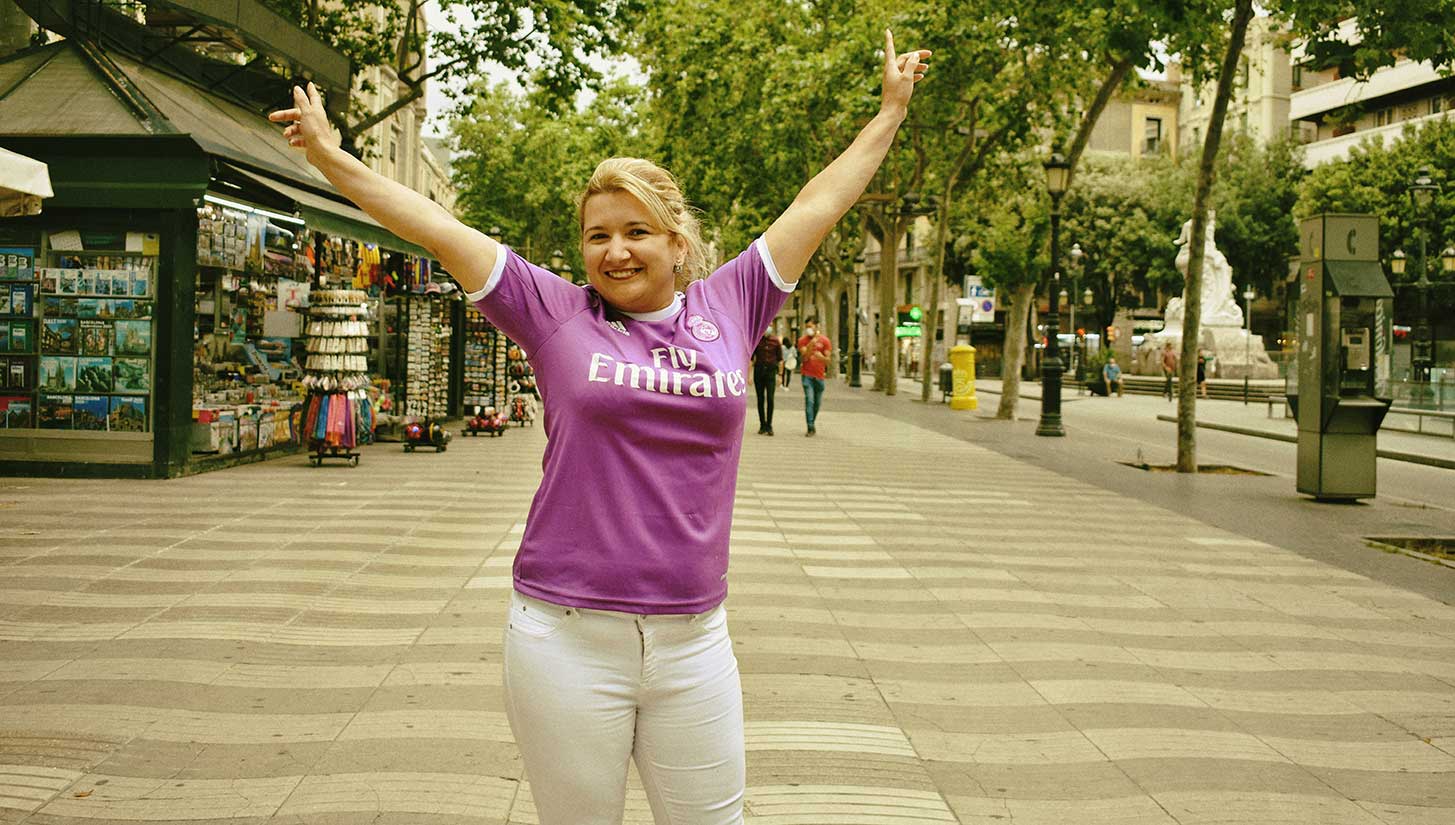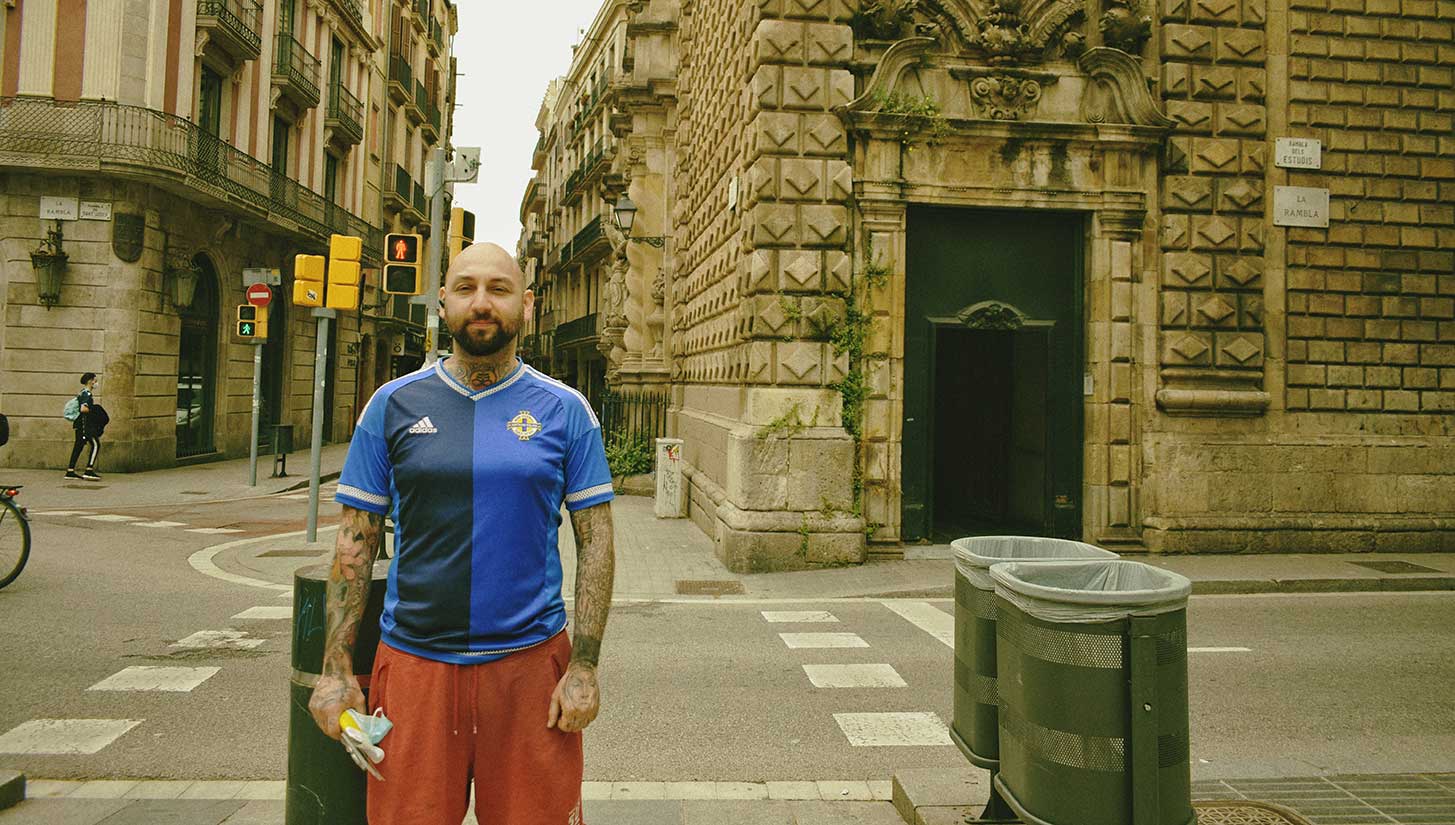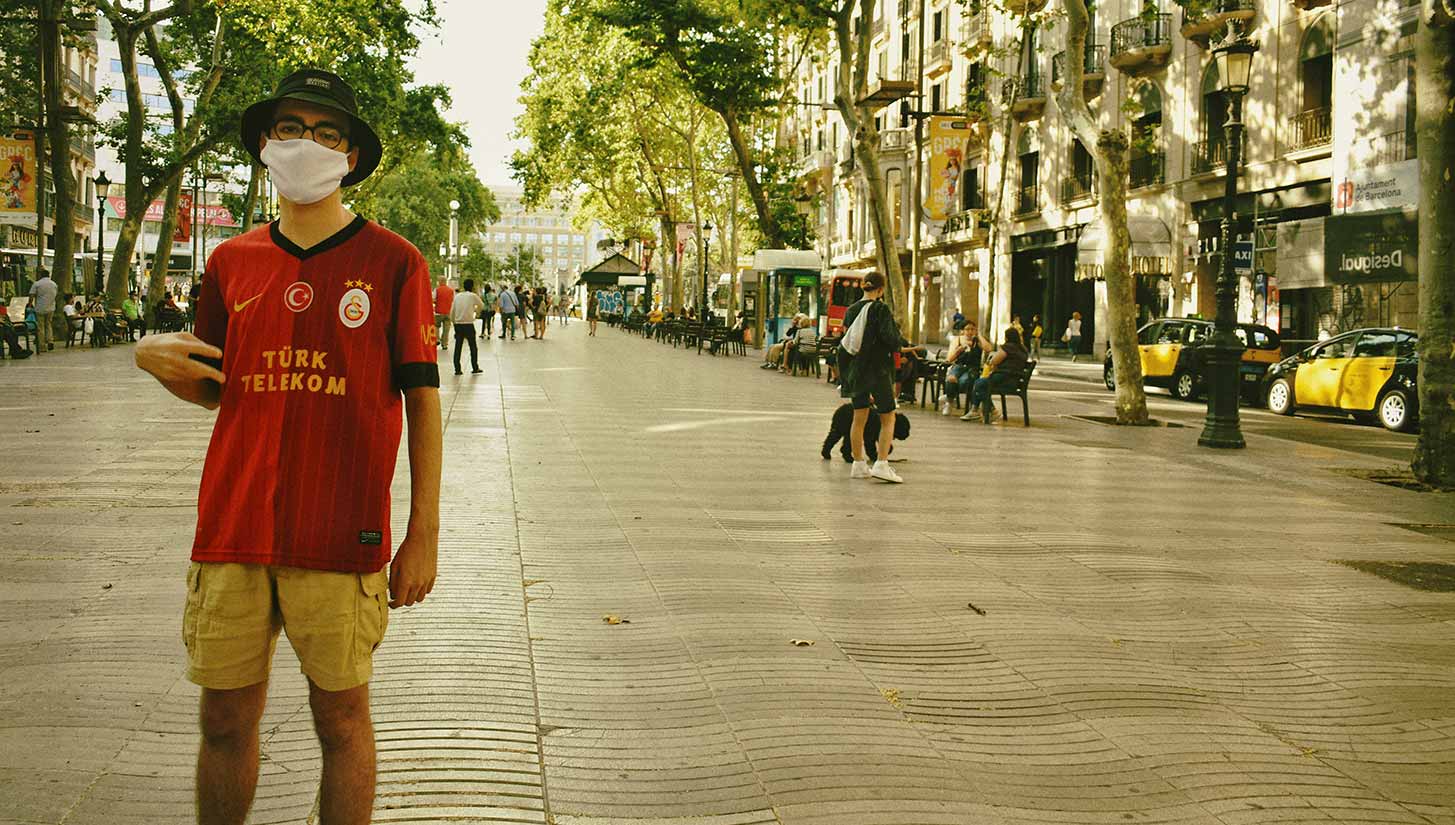 Barcelona is able to inspire, and that thought is what drives creative ideas and projects. You know that feeling you get when talking to someone and thinking, "How the hell do you even know about that?"
Who knows why Barcelona was so unpopular for locals and rejected by the citizens? It doesn't matter now, does it, because look at these people enjoying their city at its best.
This is something we will be telling stories about for generations to come. Two weeks ago I decided to drink a gin and tonic in La Rambla — an unthinkable option for locals, something out of mind. I was by myself on the terrace, just chilling and enjoying the moment. Of course, it wasn't cheap, but once in life…
Photography by Ignasi Torné Gualdo.