Operated by Philip Veldhuis and Roxanne "Rocky" Hehakaija, two established members of the street football scene, the Favela Street organization has provided some of the world's largest impoverished communities with support, guidance, and safe places to play the beautiful game. 
Football is quite possibly the world's most powerful uniter. The universal language of the beautiful game has no word for hate, division, or exclusion. When you're on the pitch — whether you are rich, poor, old, or young — you are equal to the person next to you.
This unifying power is exemplified by the work of Favela Street, a Dutch organization run by two active members of the street football scene, Philip Veldhuis and Rocky Hehakaija.
The two were already familiar with one another as members of the Monta Street Legends team, one of the world's premier street football squads. In 2012, Veldhuis, Favela Street's founder, had been living in the favelas of Brazil, working to improve the lives of the community. He approached Hehakaija and asked her to join, a proposition she was intrigued by yet apprehensive to commit to.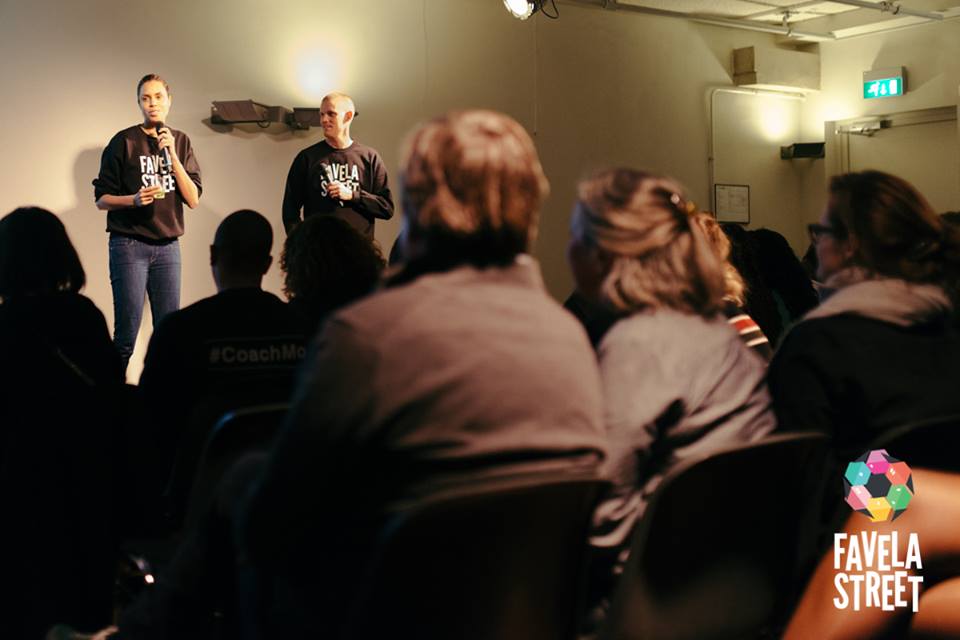 "I was super curious, because I visited the favelas in 2003 when I was 18 years old," Hehakaija said. "I visited the Bangu favela in Rio and it was a life-changing experience for me. After that trip I knew I wanted to do something with football in the favelas. However, it took me a while before I could pull myself outside my comfort zone to start a new adventure."
Hehakaija eventually made the step to join Veldhuis in 2014, starting the Favela Street Girls team in the Vila Cruzeiro favela in Rio de Janeiro. The project intended to empower young girls and grow women's football in Rio's northern favelas. The team participated in and won the 2014 Street Child World Cup, claiming the title of world champions.
"This was a major boost for the self esteem of the girls and for the acceptance of the sport," Hehakaija said. "At first these girls from the favela were nobody. Nobody cared about them and society didn't look at them. But after their victory they became somebody and that opened doors."
In addition to empowering girls through sport, the team gave community members escapes from the dangers often present in the favelas. Jessica Medeiros, a Favela Street Girls team alum, was previously a gang member, smuggling guns and drugs from Brazil to Paraguay. After participating with the team, she stepped out of the gang world, becoming a football coach while also studying English in the UK, attending an exchange program in Amsterdam, and coaching her team in Russia.
In addition to the Favela Street Girls team, the organization has constructed a pitch in the Chatuba favela and recently completed a three-year project in the Cite Soleil slum in Haiti, in which it ran tournaments as well as developed coaches and trainers to mold future generations.
The organization targets some of the world's most impoverished places that the outside world turns a blind eye to, and it especially focuses on the youth to give them hope and plant the seeds to a promising future.
"Young people that cope with social exclusion face poverty and severe social problems," Hehakaija said. "These circumstances systematically contribute to a negative self image and lack of confidence in life. It takes a lot of effort and perseverance to motivate these youngsters and break through this stigma from the outside world. Favela Street believes in the talents of these young people and uses the power of street football to create a new generation of strong role models. This change through football is an investment not only in the children but also in the community and society they live in."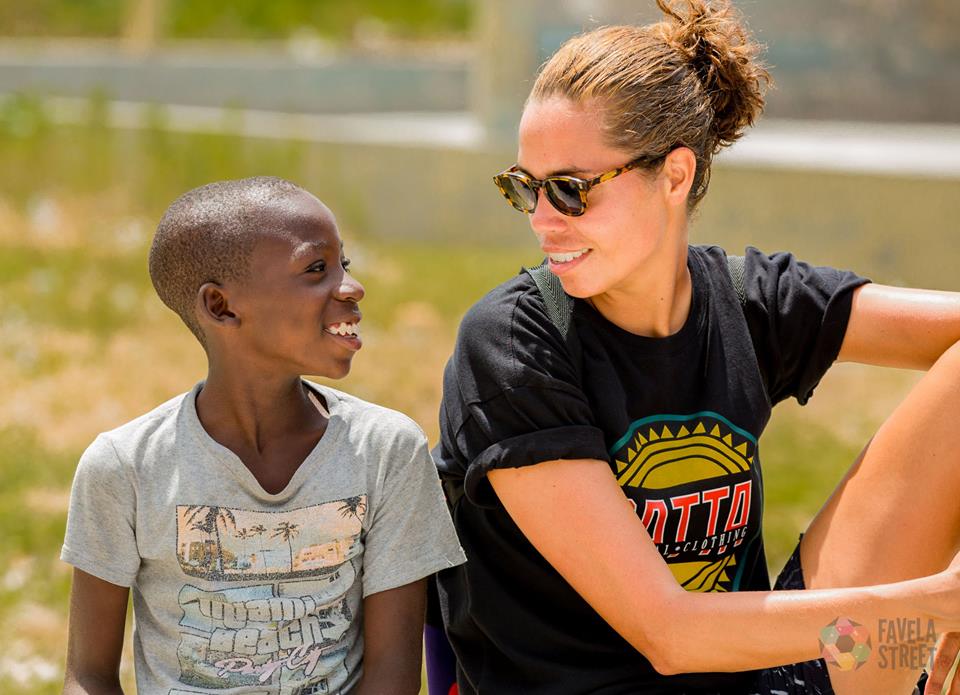 Through street football, Hehakaija says that Favela Street aims to help these disadvantaged children overcome the difficulties in their situation and reach their full potential. The beautiful game's accessibility along with its relatively easy learning curve makes the sport instantly appealing to both girls and boys alike, offering a positive outlet in a life often filled with negative energy.
The positive impact of street football is something Hehakaija has not just experienced through others, but herself as well. Growing up in the Netherlands, she was one of the street scene's top players, even shifting to the traditional game and becoming a member of the Dutch National Team.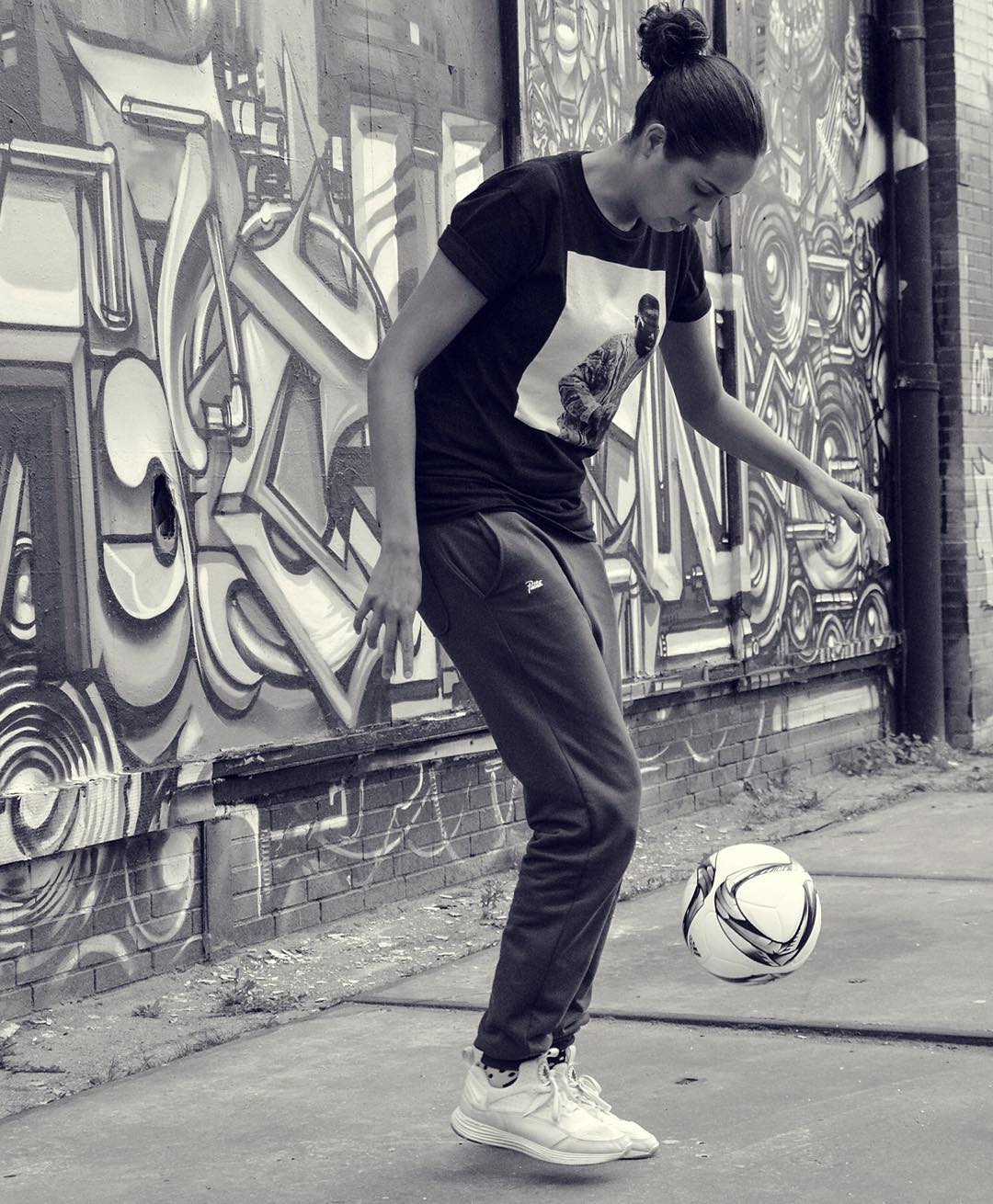 "I started to play street football because it was in my core," Hehakaija said. "I wanted to do nothing else but play football. I remember that I played everywhere I could, even with tennis balls. My biggest dream was to play in a sold out football stadium. But especially for girls it wasn't always easy. I got bullied around, they called me 'manwife' or asked me if I was a boy or a girl. I struggled, but I also knew — I can play and I'm going to show you. That was my motto. I let my skills speak for me."
What was sure to be a promising professional career was derailed by a torn ACL when she was 21. A failed operation led to her career's end at just 23.
"Up until this day my knee is in a really bad shape," she said. "Although I still do battles or shows, doctors told me in 2012 that I needed a new knee. So you can imagine how big the damage in my knee is. But I just can't let go of the game."
While she may not be able to play at the level she used to, Hehakaija refocused her energy to Favela Street to open paths to a positive future to countless children.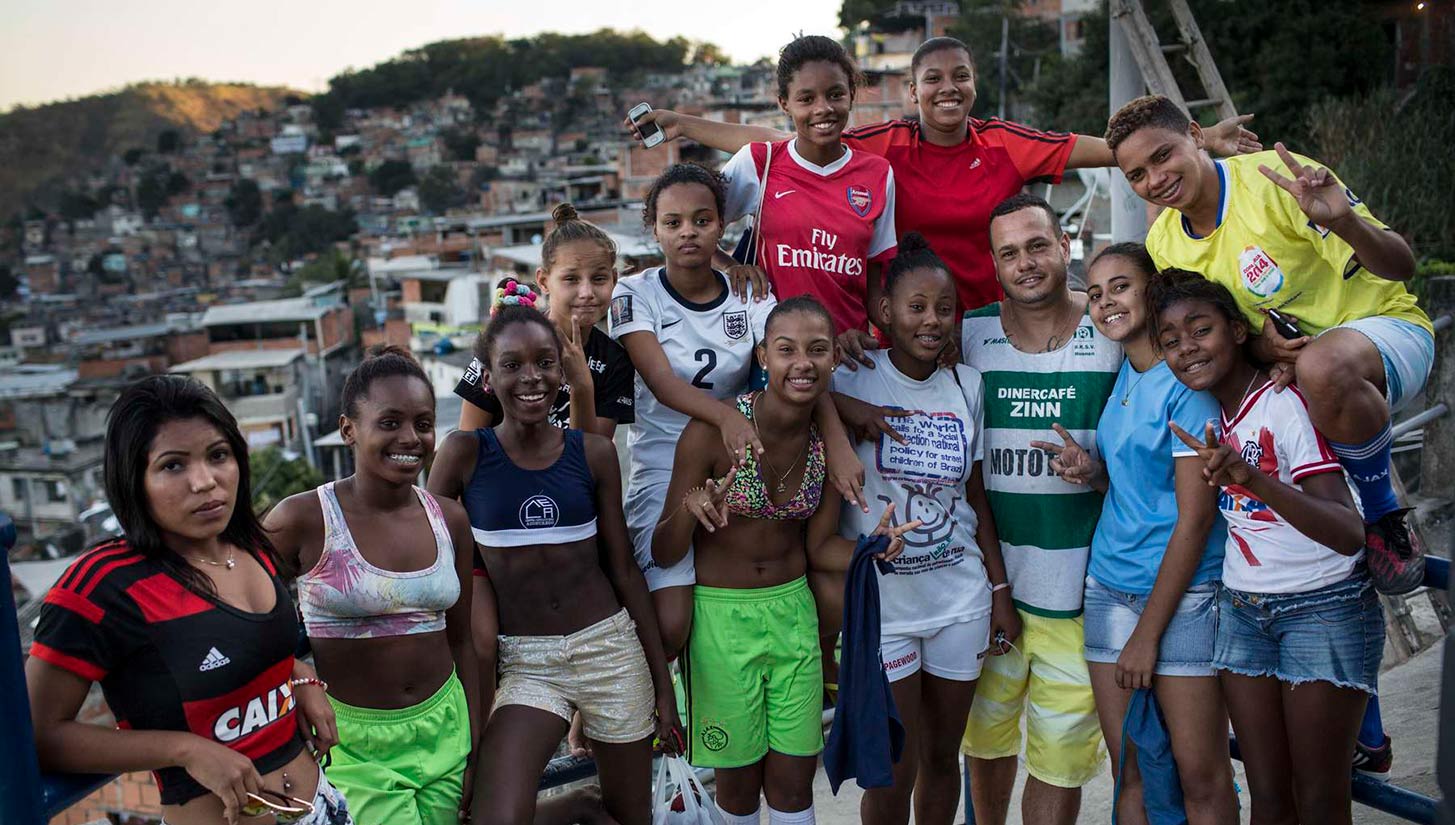 The organization will be embarking on a new project in South Africa this summer, while also working with Dutch club Ajax, integrating foreign players into society. It continues to search for ways to involve previous communities it has worked with in Brazil and Haiti as well, whether it is putting together teams for global tournaments or looking for new exchange programs for their players.
"We hope we can change the status quo through street football," Hehakaija said. "See people and don't shut them down or exclude them. I've learned so many beautiful things from all the different people I've worked with. Every culture has valuable set of norms and values that we all can learn from. I feel blessed that I get the opportunity to travel the world, connect with people and cultures, and play the game I love the most."
Follow Rocky and Favela Street on Instagram for more updates and glimpses into the incredible work that they do.