Forget household names like PSG and AS Roma — Swedish club AIK Fotboll has effortlessly merged football and style for years. From their beautiful limited edition kits to their gentlemanly approach to the game, we get a better idea behind AIK's rise to the pinnacle of football fashion.
Big fan of Eritrean forward Henok Goitom? Can't get enough of Rasmus Lindkvist at the back, or Enoch Kofi Adu running things in midfield?
Chances are, you've never heard of them. And that's not intended as a slight on you or them. The vast majority of football fans outside the Swedish Allsvenskan aren't too familiar with them.
But there's a better chance that they'll have heard of the club that they play for. Even if they don't know it by name, they'll recognize it when they see it because it's just about the most stylish football team in the world.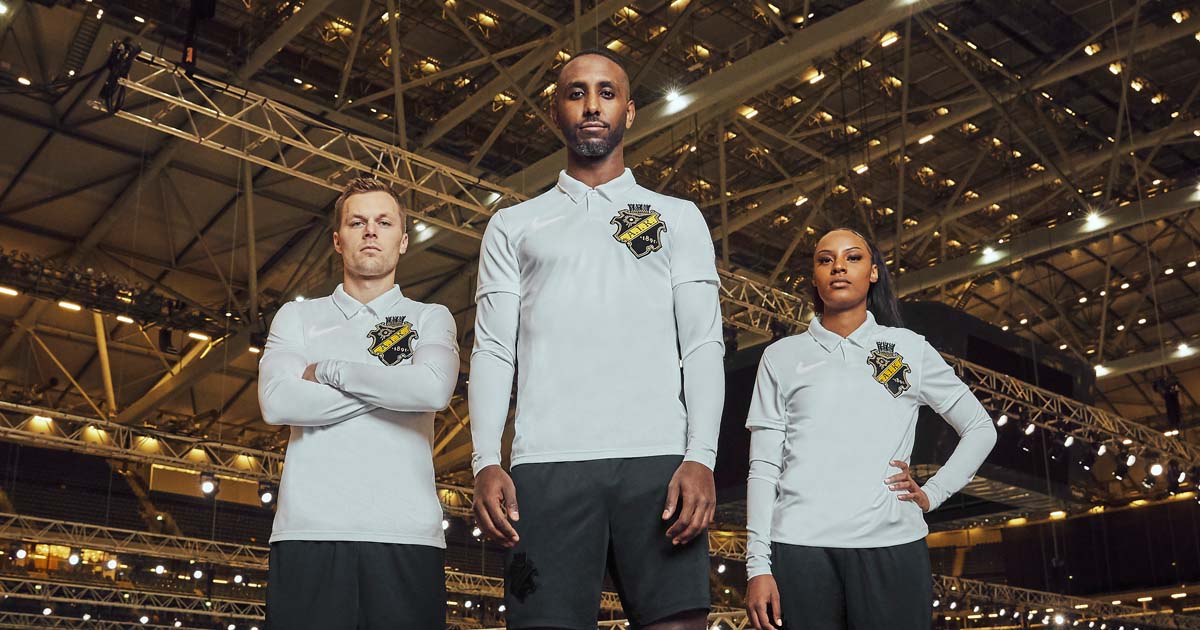 AIK aren't some part-time outfit. They're one of Sweden's biggest football clubs, and their recent output in kit design is unrivaled not just domestically, but across the globe. They're capable of a sartorial gravitas that has put them on a pedestal above all else.
Despite the homogeneity among modern day football shirts, there are a scattering of teams that have managed to consistently put out gorgeous, distinctive kits. Shirts that slot comfortably into contemporary design, look elegant, and pay tribute to the club, city or region that they represent.
Over the last decade AS Roma have rarely missed a beat. From the Diadora and Kappa days in the late 1990s to Nike today, il Giallorossi have usually looked spectacular. Even when doing it themselves for a season, when one supplier deal expired before the next began, the logo-free top of the 2013-14 season was suitable for emperors of the past.
Similarly, the French national team's output has been beautiful, with genuine modern day classics. Arsenal and adidas' recent relationship has produced some stunners. Then, there are teams whose shirt designs are so good, they become more famous than the team itself and transcend the football sphere. If you're AIK, then you do that, and then you do it again.
AIK Fotboll, to give them their full name, are a successful club based in Stockholm. In terms of records on the pitch, they are probably Sweden's third most recognized club behind Malmo and Goteborg. In terms of global recognition, some of what they do is among the greatest in the world. They are an example to all in how to nail it when it comes to kit design.
Recent Releases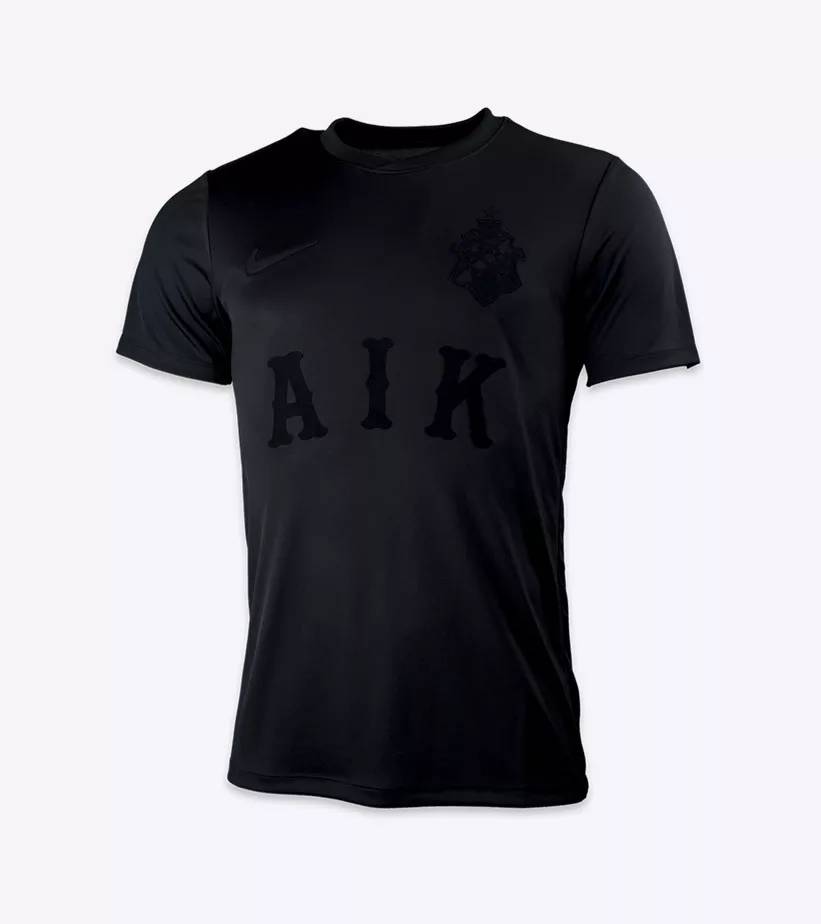 Nearly 130 years old, AIK Fotboll has produced a couple of kits in recent years — both homages to eras gone by — that stand up against anything in the marketplace.
In 2018 they released a blackout kit for their preseason. Their own Nordic noir, but for football fandom. The special edition strip paid tribute to the all black uniforms of the AIK side that played in a sleek monochrome from 1901 to 1909. Club badge, Nike logo and "AIK" on the front were all stitched in, but blacked out like the kit itself.
The release was such a success that a year later a modified version was re-dropped. This time, the AIK across the front had been replaced with "1891," the year of the club's formation.
And while the world scrambled to get hold of a Black Edition shirt, what did AIK do? Release the 1891 White Limited Edition version one month later. Same sleek elegance, but rather than all white, the logos were delivered in sharp, striking gold. It clearly took ideas from the black out kit, but the use of gold as a supporting color came from a one-off shirt worn after winning their first title in a decade in 2018.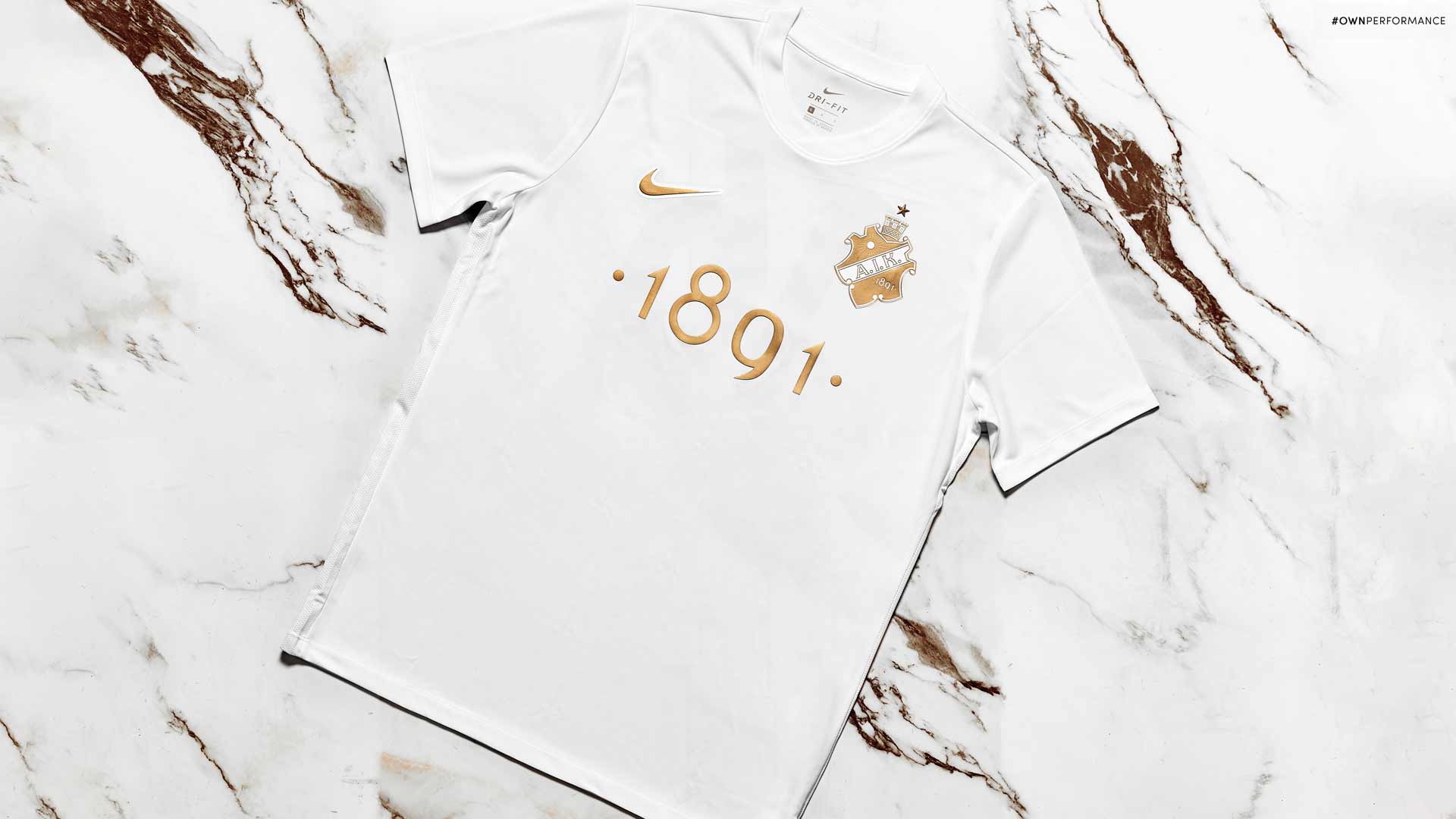 Usually the most derided part of a football shirt, credit has to go to AIK kit sponsor Notar. The American real estate company would ordinarily have their logo on every shirt, but they gave their blessing to be absent from each special edition design, with profits from shirt sales going toward charities instead. Sponsors often get a hard time, but in this instance it was a club and a company working together with a mutual understanding of what was trying to be achieved.
The all black and all white strips were undeniably beautiful. They were also ahead of the curve. Borussia Dortmund, Bayern Munich, Chelsea, and even lower-league Torquay United have all followed suit since.
Dortmund and Torquay did the blackout thing, successfully it has to be said. Bayern's recent ever-so-slightly off-white body with dark red sleeves also looked fantastic. Chelsea's 1970 FA Cup anniversary kit earlier this year was nothing short of exquisite, especially on the pitch with its yellow socks and oversized numbers (with no names) on the back.

So, with the rest of the game trying to keep up, AIK went one better. The AIK Behrens jersey was released in March of this year. Named after Isidor Behrens, the club's first chairman, it is everything a retro-inspired kit should be. Simple, understated and effortlessly cool. Refined off the pitch, almost regal on it.
The oversized badge, just as it was on the first kit the club had ever worn, manages to be a focal point and yet still devoid of novelty. What's more, revenue from the shirt's release was used to send 129 local children to sports camp.
This is an organization that does things differently.
Swedish Style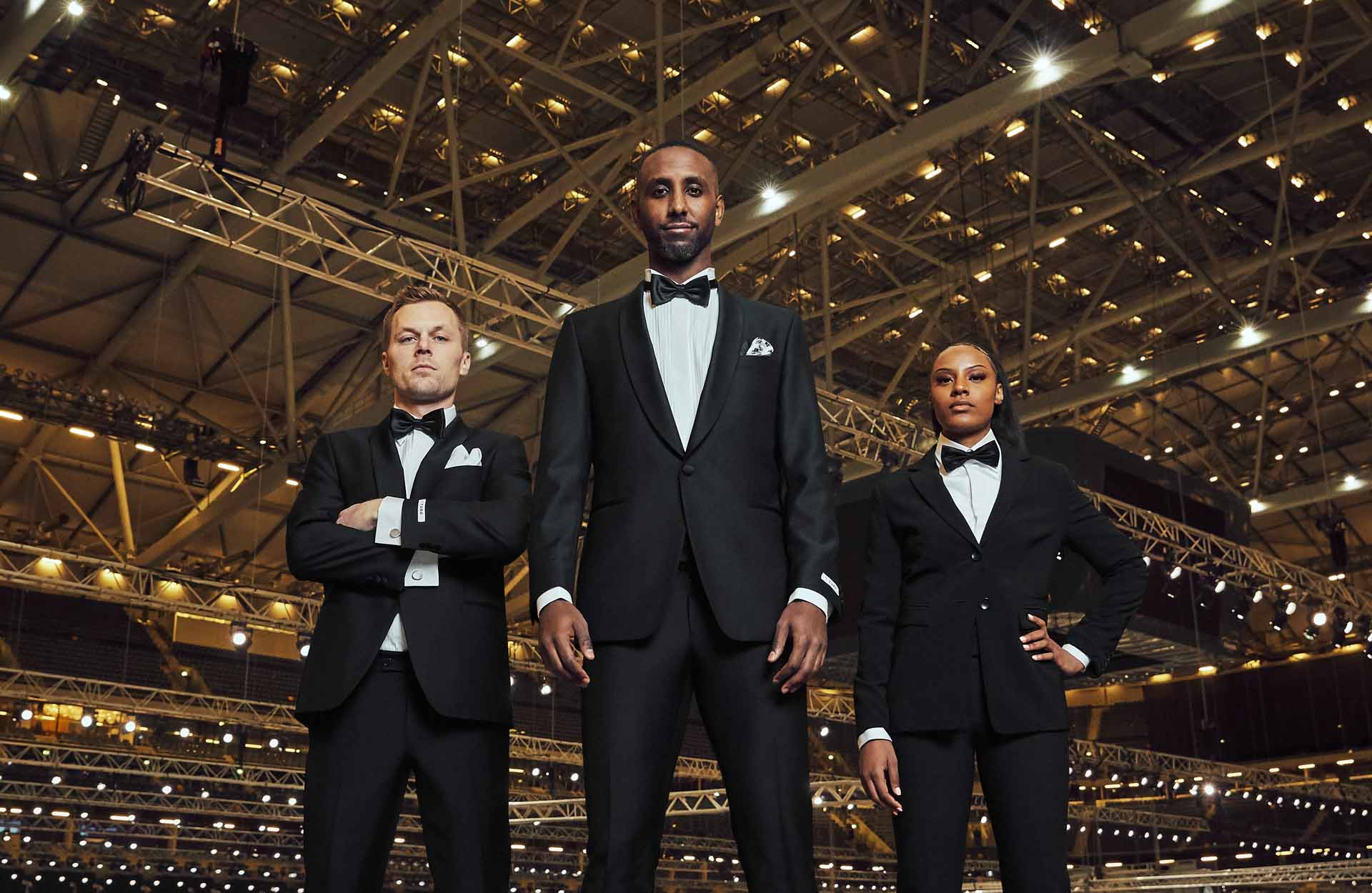 In the years between the two World Wars, the club's style (in football as well as the winter sport of bandy) was so elegant that it earned itself the name "Smokinglirare," or "Tuxedo Squad." The term "Smokinglir" ("tuxedo play") became the AIK way. It applied to not only the gentleman-like style in which the club played sport, but also to the way it conducted itself and behaved in all walks of life.
If you're lucky enough to get your hands on the Behrens jersey it will arrive to you in a suit carrier, befitting of the elegance within.
Ultimately, it's reached the point where everyone is waiting to see what AIK Fotboll do next. Paris Saint-Germain's Jordan collaboration and 2018's Nigeria collection were game-changers. The aforementioned consistency of clubs like Roma shows that there are huge releases that continually spark people's interest.
But kit connoisseurs want to know what this club from North Stockholm have got up their sleeves. Or more accurately, what those sleeves are going to look like.