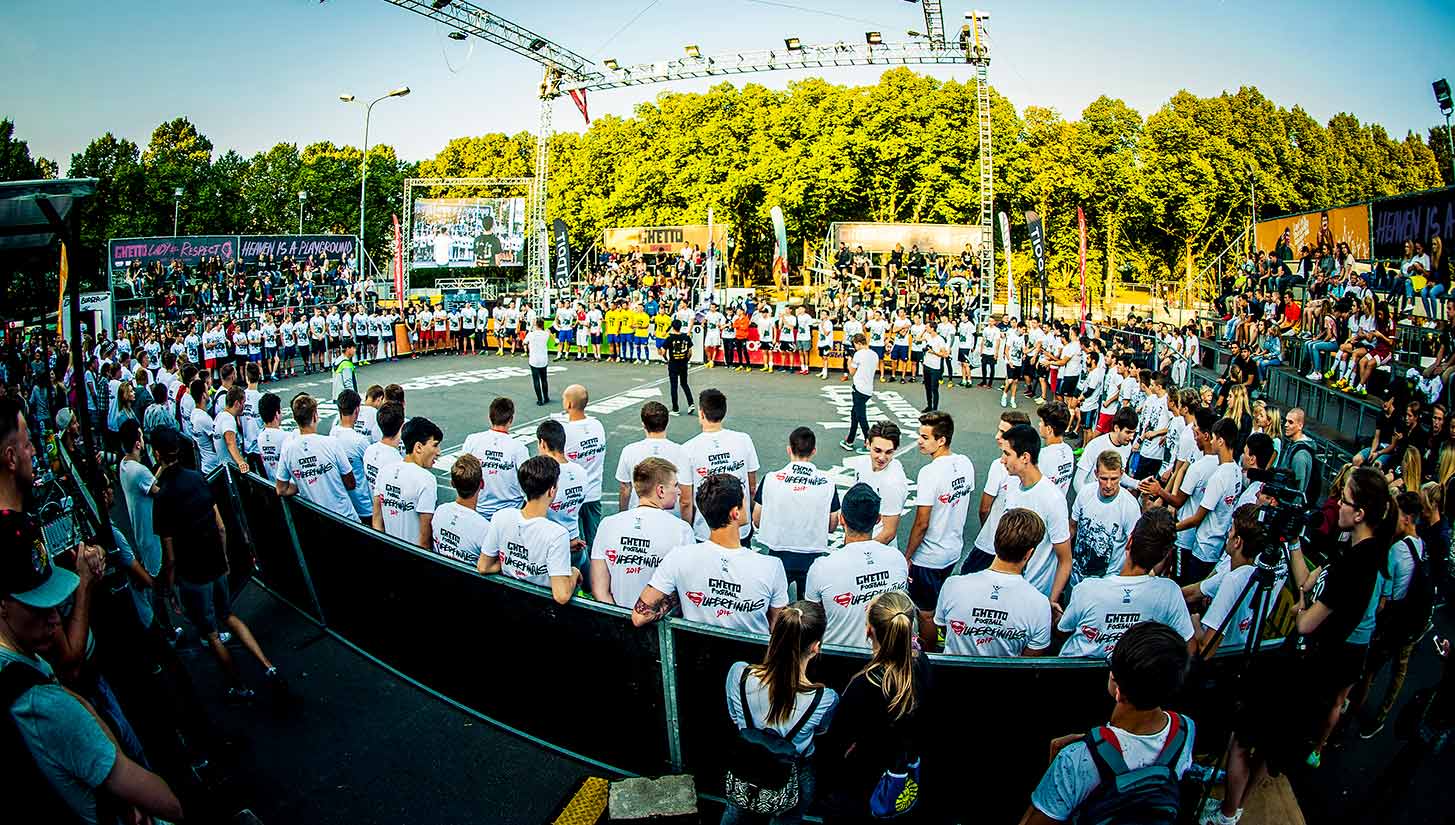 In the vein of global street football movements, few have had the impact or growth of Latvia's Ghetto Football. Part of the massive Ghetto Games tournament, Ghetto Football is street ball at its most authentic, giving Latvian youths a safe haven to improve their skills while exposing them to the rich culture of street football. The movement went global this year with the first Ghetto Football International tournament that featured some of the world's top street crews. 
Something big is happening in Latvia. The tiny country of 1.9 million people, which was part of the Soviet Union from 1940 until 1991, has never qualified for the World Cup and has only qualified once for the European Championships. However, Latvia's street scene is thriving thanks to Ghetto Football, a street football movement with 10,000 annual participants.
The program is a part of Ghetto Games, an urban sports and culture tournament held each summer that includes basketball, freestyle BMX, skateboarding, dance, and various other events. It was a hit with the local youth due to its authentic vibe and the organizers' ability to bring in popular hosts and actively promote on social media. In addition to encouraging a healthy active lifestyle, the event gives kids in disadvantaged areas a safe place to hang out and express themselves.
"Ghetto Games is the biggest youth movement in Latvia, and it unites street sports and culture," said Antons Semenaks, a Ghetto Football leader. "The social aspect is the main purpose of Ghetto Games. We believe that regular and quality street sports activities can help disregarded urban areas, aka 'ghettos'."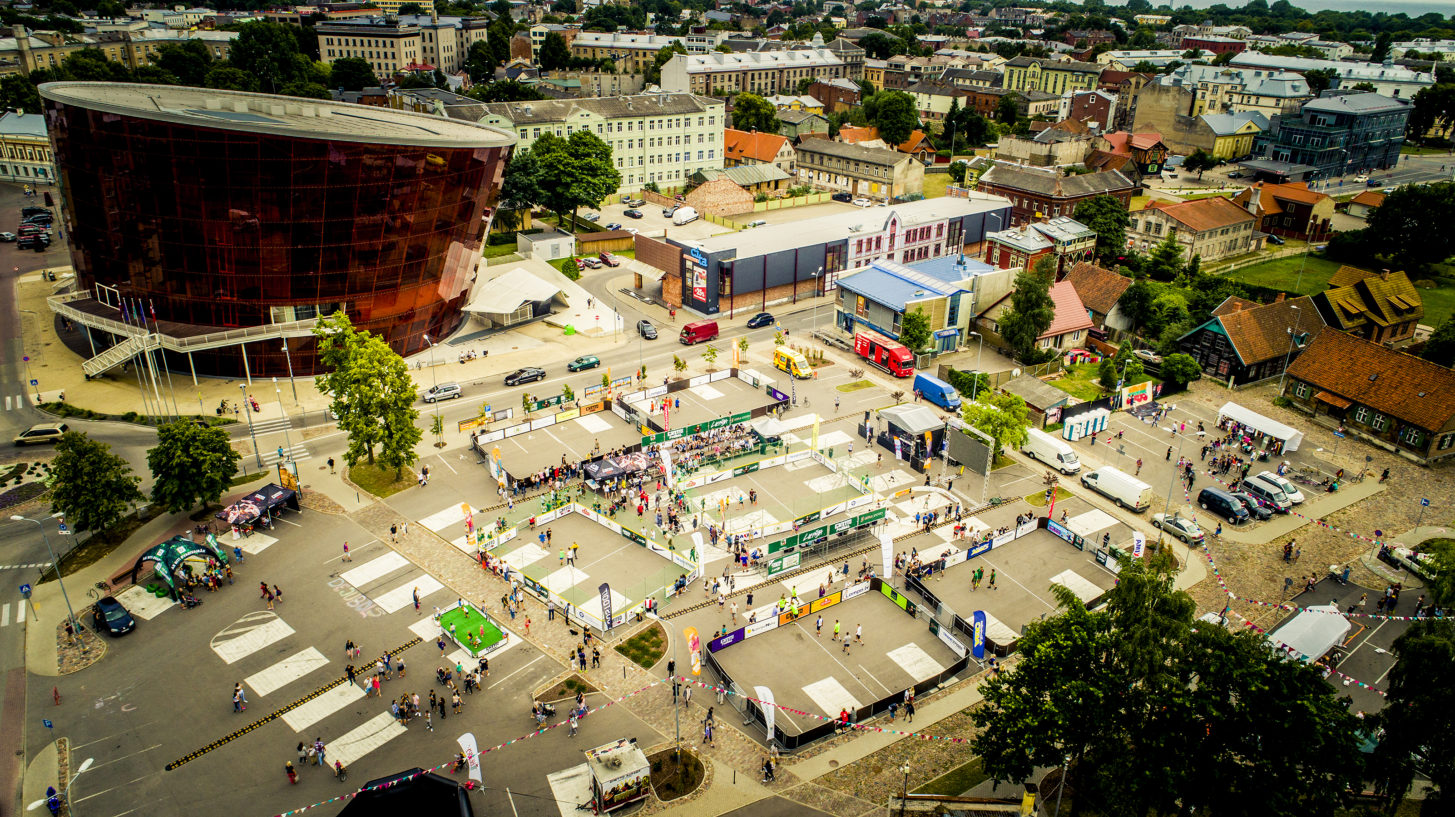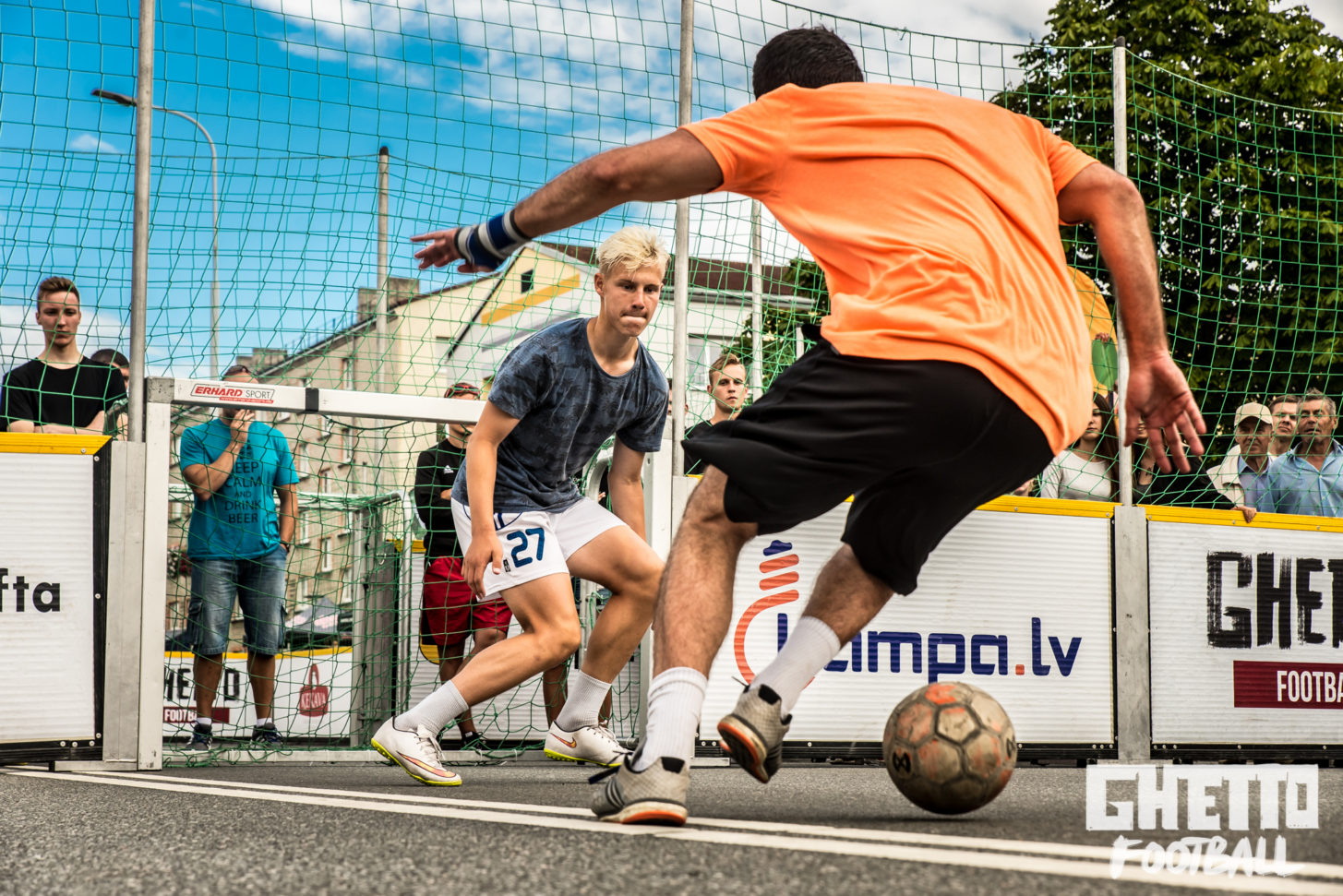 Ghetto Football holds over twenty events throughout the summer, with most tournaments played in Grizinkalns Park in the Latvia's capital of Riga. Teams gain points each tournament, with the highest-ranked teams playing in the Superfinal at the end of the season. There are three age groups — U-13, U-16, and 17-plus — as well as women's tournaments four times a year.
Besides the 3v3 and 1v1 matches, the tournament includes skill challenges, shoot out contests, FIFA on PlayStation, and more entertaining activities to keep guests busy even when they aren't playing. In addition, the Latvian Football Federation proudly supports Ghetto Football.
"Our project partly executes a grassroots function in Latvia," Semenaks said. "Our next step is to claim and prove ourselves to UEFA and FIFA as a serious project. To embody all of our ideas we must appeal to financial support from the government, city councils, commercial sponsors, sports organizations, and crowd-funding. It was a struggle during the past few years to prove that street football (and street sports) are something serious and necessary for youth and a healthy society."
Despite the struggle, the Ghetto Games team has been able to expand its growth, most notably through the first global Ghetto Football tournament held last summer, Ghetto Football International.
The event featured some of the world's top street teams, including Copenhagen Panna House, Street Madness Russia, and Panna Match BLN.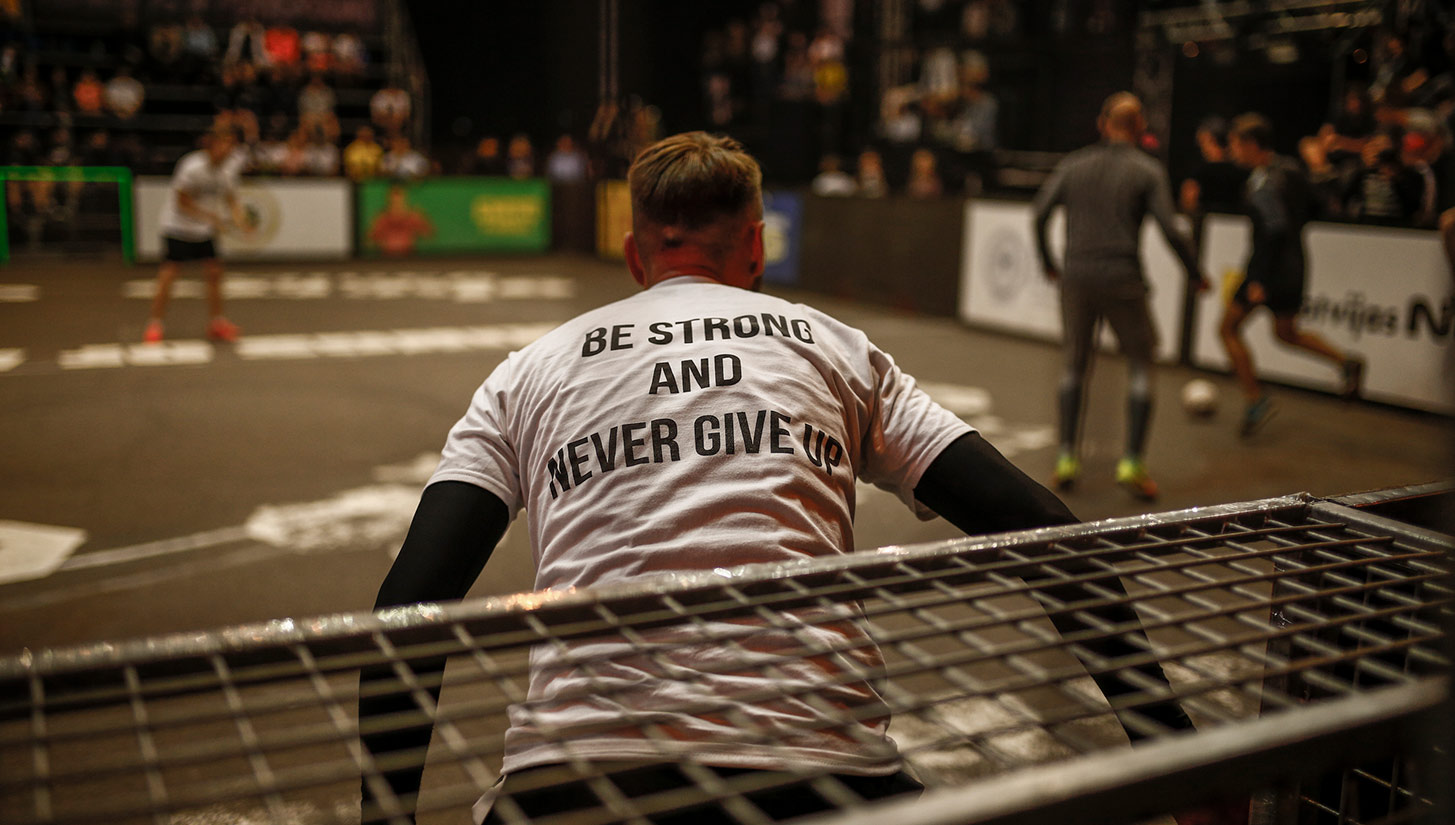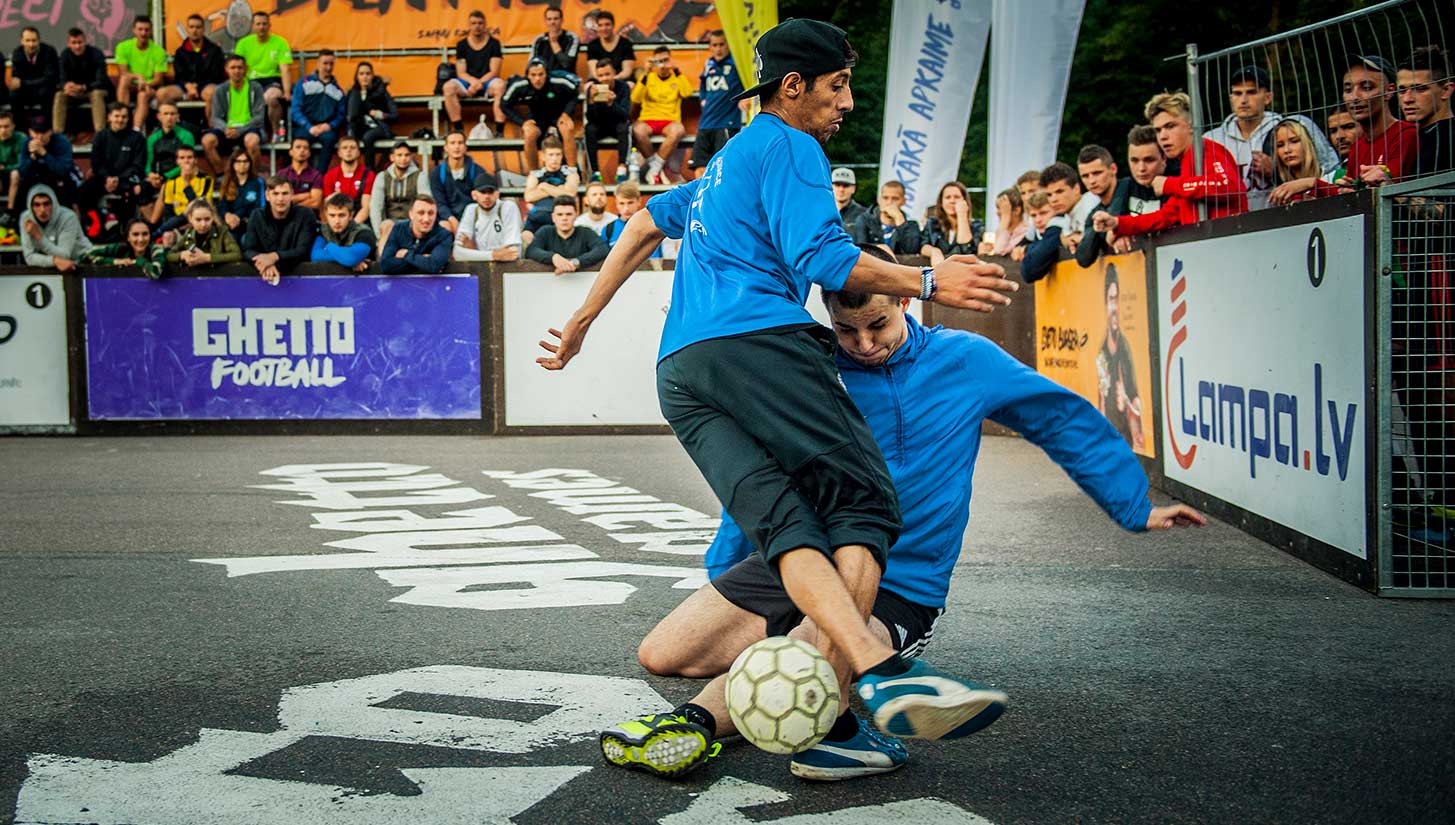 In terms of Ghetto Football's future, Semenaks is optimistic that it can continue to trend in the right direction. He believes that it can serve as a foundation for kids' skills and he has already seen plenty of players rise through the ranks from novice to pro.
"We would like to unite and connect as many authentic street football organizations as possible, no matter what they are playing — street football, freestyle or panna," Semenaks said. "We are working towards street football being recognized and treated more seriously. We believe that street football is a modern version of the classic game and it can attract more kids and youngsters to start practicing. Skills earned in street football, freestyle, and panna can and should be applied in classic football. During these past few years we've seen how bunches of players have grown from football lovers to almost professional street football players."
As the street football scene continues to grow around the world, Ghetto Football has proven that a local movement can turn global through authenticity, community support, and of course, passion for the beautiful game.
Follow Ghetto Football on Instagram to stay up-to-date on their future events.