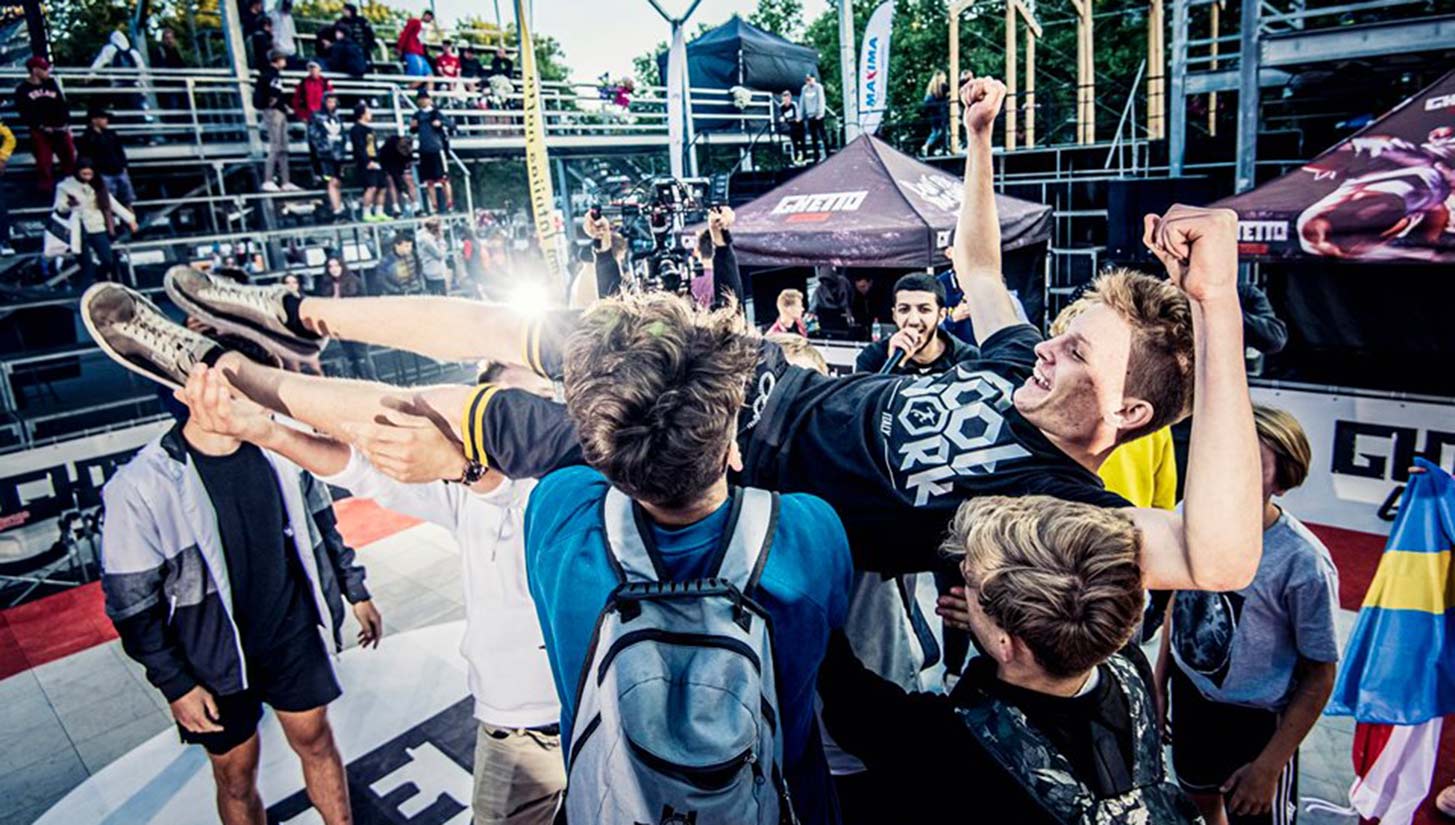 Proving that freestyle's future is in good hands, the under-18 only Nextball freestyle competition featured some of the sport's brightest up-and-coming talent. From the tournament's unique layout to names to keep an eye out for, we examine the five biggest takeaways from the international event. 
Some might see it as a fine line before it becomes too much of a good thing, but to have a constant stream of freestyle competitions on the calendar is a really nice way to see the small developments in the sport. Each one is unique (even if most end with the "-ball" suffix), bringing its own flavor, vibes, rules, and of course freestylers.
The international ones are just that extra little bit of special, as it's always great to see everyone come together to the same (often a tad random) location, connected by that mutual passion for doing tricks with a football.
The 2019 Nextball Freestyle Football Championships was the latest tournament to take center stage, this time in the quaint capital of Latvia, Riga. The second edition of the tournament really honed in on the "next" aspect. A focus on the younger, up-and-coming next generation of freestylers.
We take a look at some of the key highlights and talking points from this one-of-a-kind competition which no doubt others could certainly learn a thing or two from.
1. The Future Is Still Bright For Team Poland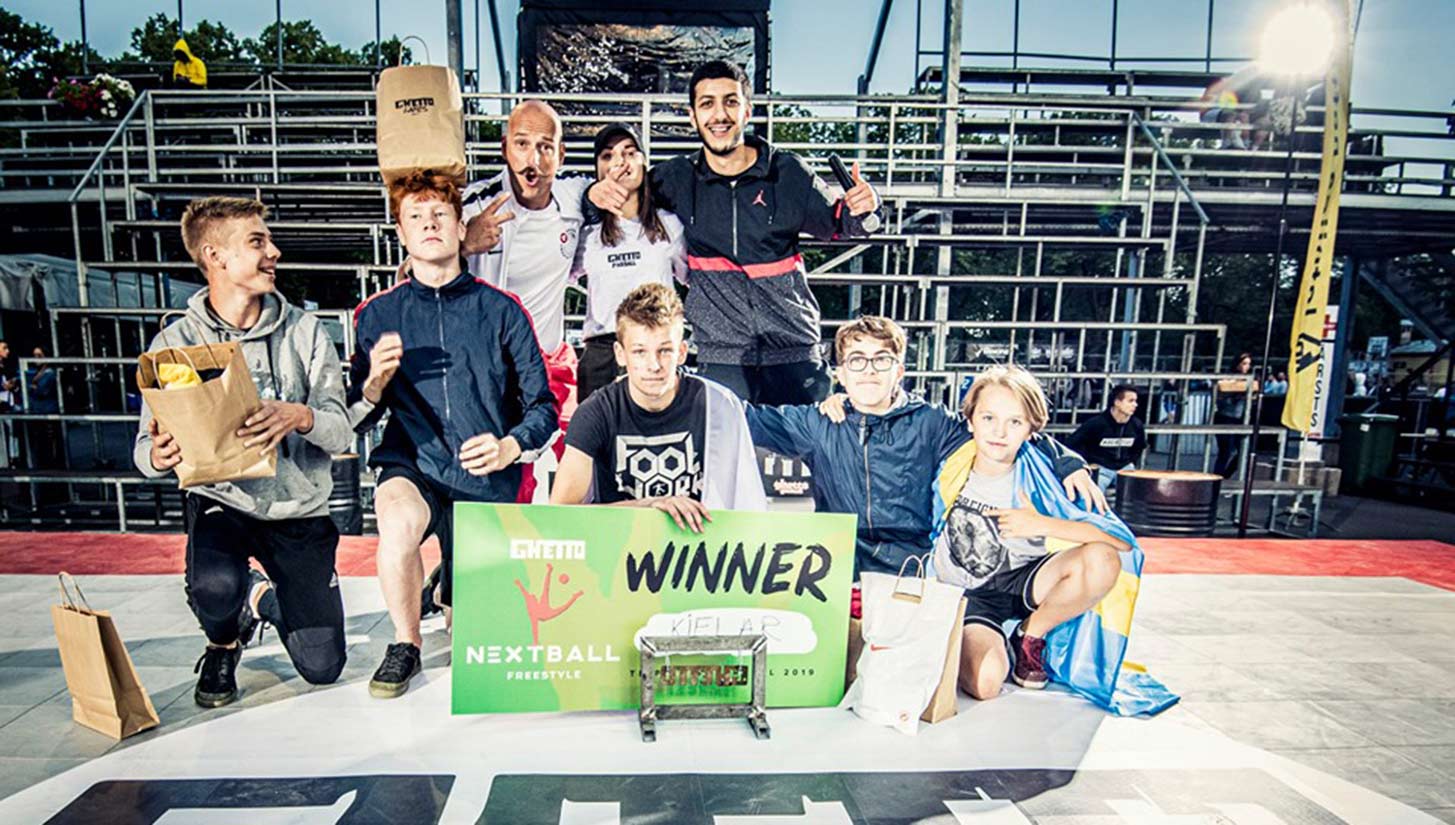 If you are new to freestyle football, you should know that Poland is one of the most elite freestyle breeding grounds of all time. Polish freestylers have not only dominated the sport over the years, but they have also each developed their own style that many others would struggle to replicate. This trend shows no sign of slowing down.
From the 16 Competitors and six different nations represented at Nextball, the eventual winner was Poland's Piotr Kielar, who many will recognize for his endless catalogue of J-Stall moves. The 17-year-old defeated Sweden's Jojje Lindgard in the final and has already impressed in other competitions in the last year such as Lubasz Freestyle Night and the 2018 European Championships.
Poland also had Milosz Stopinski reach the semifinals looking very strong, as did Mart Pool of the Netherlands. Interesting though that there was no third place battle between these two as we would expect with most competitions.
2. The Fresh New Competitions
While battles continue to be the main spotlight stealer at any event, it's extremely important and refreshing to have alternative competitions for freestylers to showcase their skills. This includes the onus to come up with new ones for competitors to try in a bid to keep events fresh and different.
Many will be familiar with the Super Ball classics such as Challenge, Sick 3, and Iron Man, but Nextball also had the brazenness of trialling some brand new ones of their own.
The first of which was the Call Me Maybe event, where the judges set tricks for the freestylers to do and earn points from. The qualification rounds gave the freestylers two attempts to try and land the tricks, but in the final they only had one shot. This might sound similar to elements of the lower-based Challenge competition, but the key difference was this could be any sort of trick such as uppers, sit-down, or transitions. The sky is the limit. Some random and obscure ones were thrown in for good, fun measure too.
The other big one was the Show Me What You Got contest, which is similar to the "best trick" competitions with a few small twists. According to event organizer and Dutch freestyler Guido van Moorselaar, competitors had 30 seconds to land a trick to impress the judges, with the array of moves limited to lowers, uppers, or sit-downs in the qualifying rounds. For the final however, freestylers were able to show off any trick they wished to really wow the judging panel.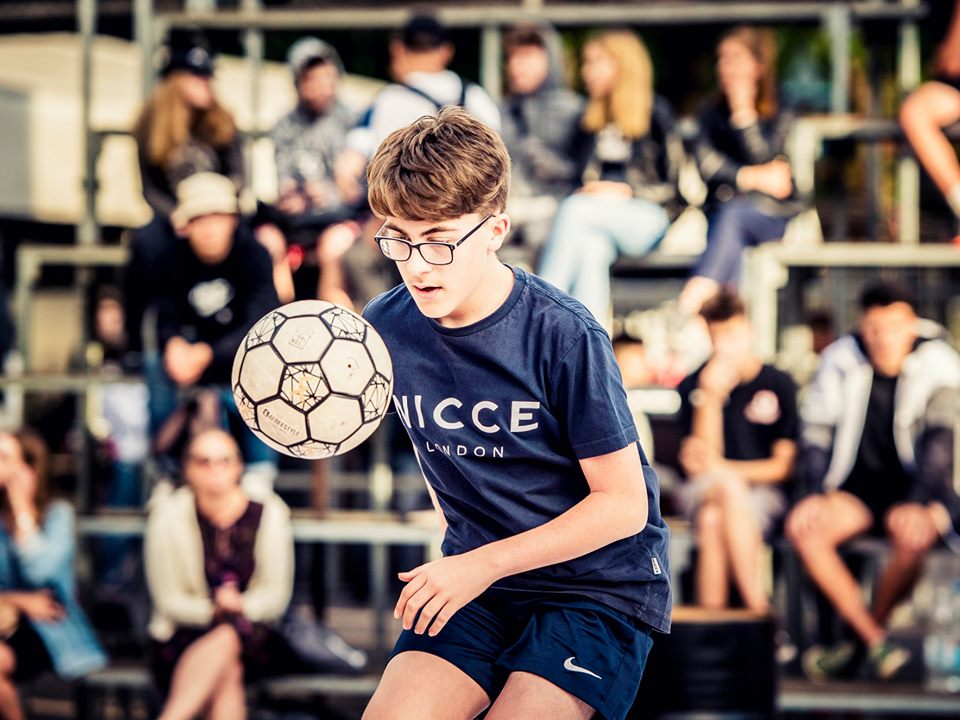 This side event was eventually won by the only United Kingdom representative, Alex Cid, who managed to land a PATW (Outside), or Triple Around The World for the freestyle muggles out there.
Cid, only 16 years old, faced Lindgard in the Show Me What You Got final, this time getting the better of the Swede, who pipped him 2-1 in their group battle to advance to the final battles stage.
"I was happy to get the upper hand on Jojje," Cid said. "I ended up winning with a PATW as well as another pretty sweet transition I landed on my very last attempt which made for an awesome moment on stage!"
3. The Focus On Youth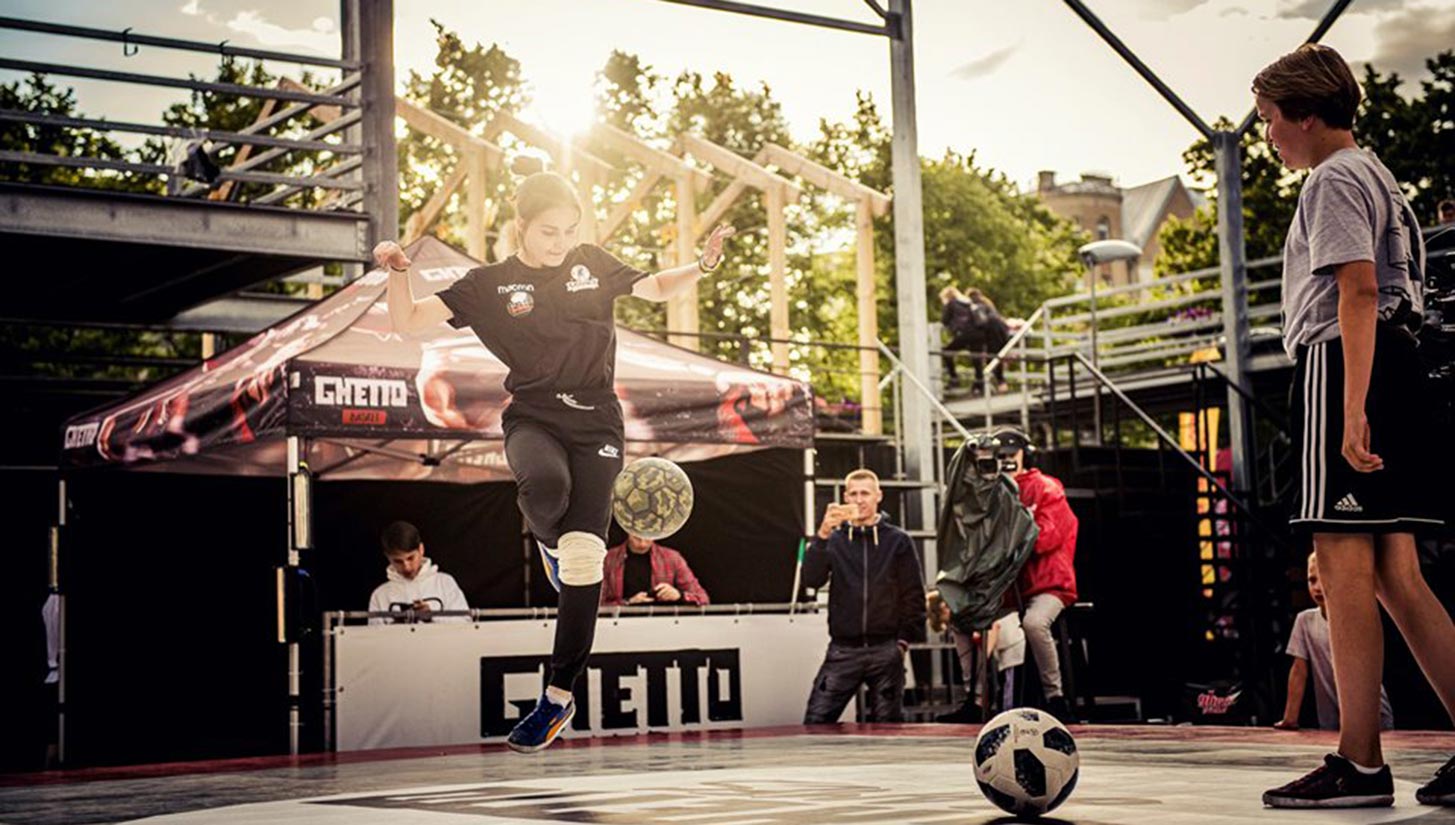 Ghetto Games, in which the tournament was run in conjunction with, places a huge emphasis on the youth. Across all of its competitions, including Ghetto Football, it makes a large effort to create opportunities for young and new faces to get involved.
This includes the event's entertainment, which featured some young talented acts ranging from drummers to rappers who are beginning to make a name for themselves. The people of Riga, even if they aren't very accustomed to freestyle football, were blown away nonetheless and not overly surprised that young people, in this case freestylers, are capable of such high caliber, free-flowing tricks on stage with everyone watching.
The idea to have a competition to a certain age limit is a unique selling point to a tournament. Typically we are used to seeing separate "rookie" sections at a big tournament whereas here the younger ones get to own and retain all the spotlight themselves.
And their level is definitely nothing to be sniffed at. As we've mentioned countless times before, age is just a number. These guys train just as hard and frequent, if not more, than some of the pros and are really stepping out of the shadows of some of their older compatriots. Putting the more experienced guys to shame with 3-rev combos and J-stall variations will no doubt become a familiar trend. (*Gulp*)
"You can see in their freestyle that kids are training way different compared to back in the old days like we were," said freestyle veteran and Nextball judge VLO. "Now it's more about battles. When I started it was all about having fun, going to freestyle meetings, and landing combos on camera for the next YouTube video."
Parts of that will still ring true even for these guys. A tournament like this is a great opportunity for young freestylers to meet and connect with similar like-minded individuals who share this passion. They probably don't get the chance to do this amongst their everyday classmates in school.
4. The Judges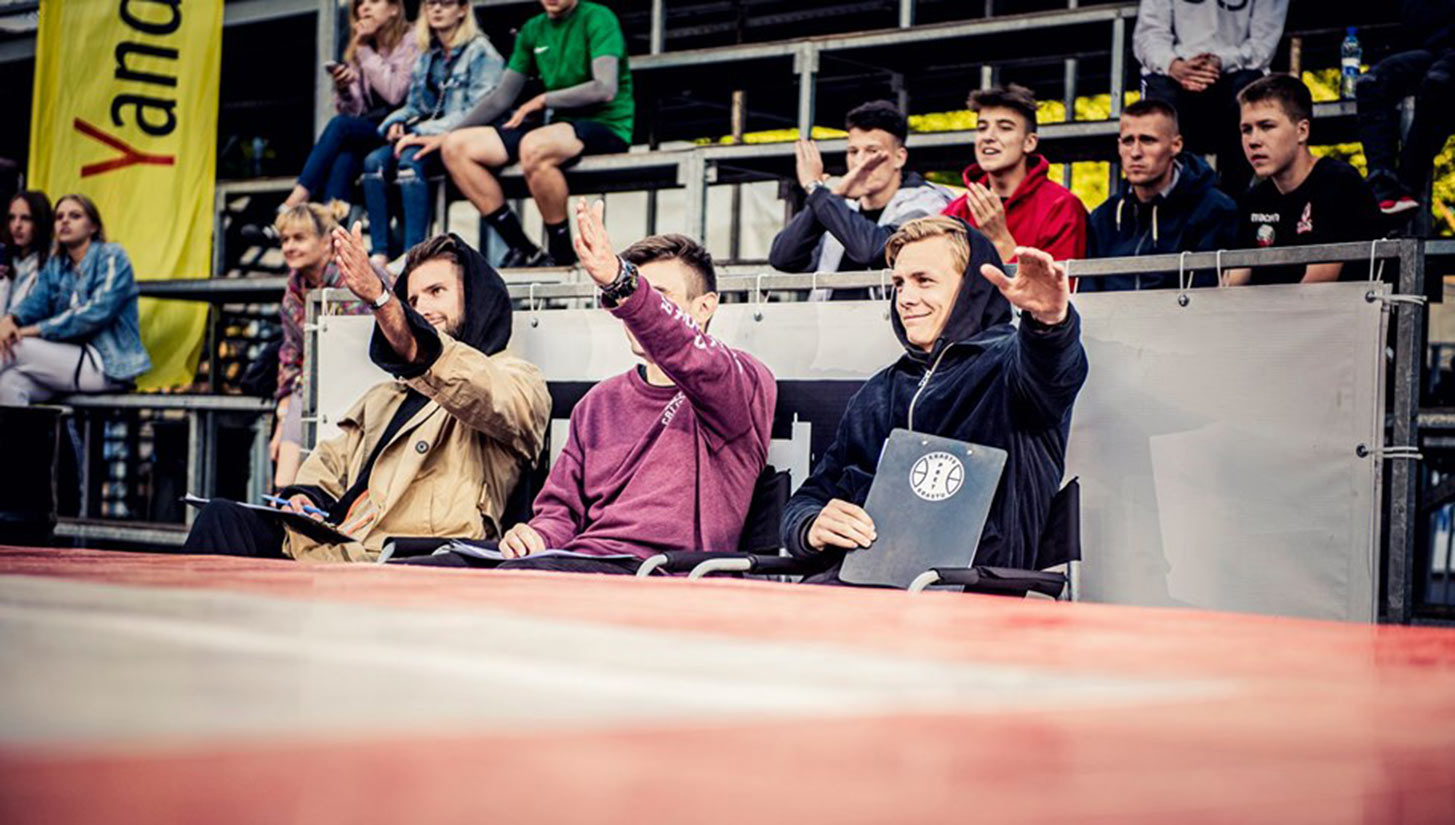 Nextball featured a star-studded team of international judges once again. Joining VLO, who was last year's Ghetto Games freestyle champion was Russia's Bengau, one of the most experienced freestyle judges in the game, and Polish legend Michryc, a multiple-time world title winner and one of the best to ever do it.
Like any competition nowadays, the judging lineup is equally as anticipated and essential as the freestylers battling it out. Like it or not, it often sets the tone and lays down a statement of intent for the competition, and at times the judging panel can be make or break.
Some may secretly think to themselves in the back of their mind, that because it is under 18s, youth, rookie level or whatever you wish to label it, that such competitions aren't taken as seriously and the judging is easier or can afford to be more complacent.
Rest assured however, this is not the case here. Keeping their integrity intact, the judges ultimately want the right outcome too and even hint that at this level it can be just as tough to call a winner.
"I wouldn't say it was easier to judge just because of the age limit," VLO said. "Actually, more like the other way around. I think that generally it is easier to judge two high-level freestylers that battle against each other rather than a lower, amateur, or intermediate level. As always, people have different styles so no matter what the level, sometimes it is really hard to compare them against each other."
5. The Next Nextball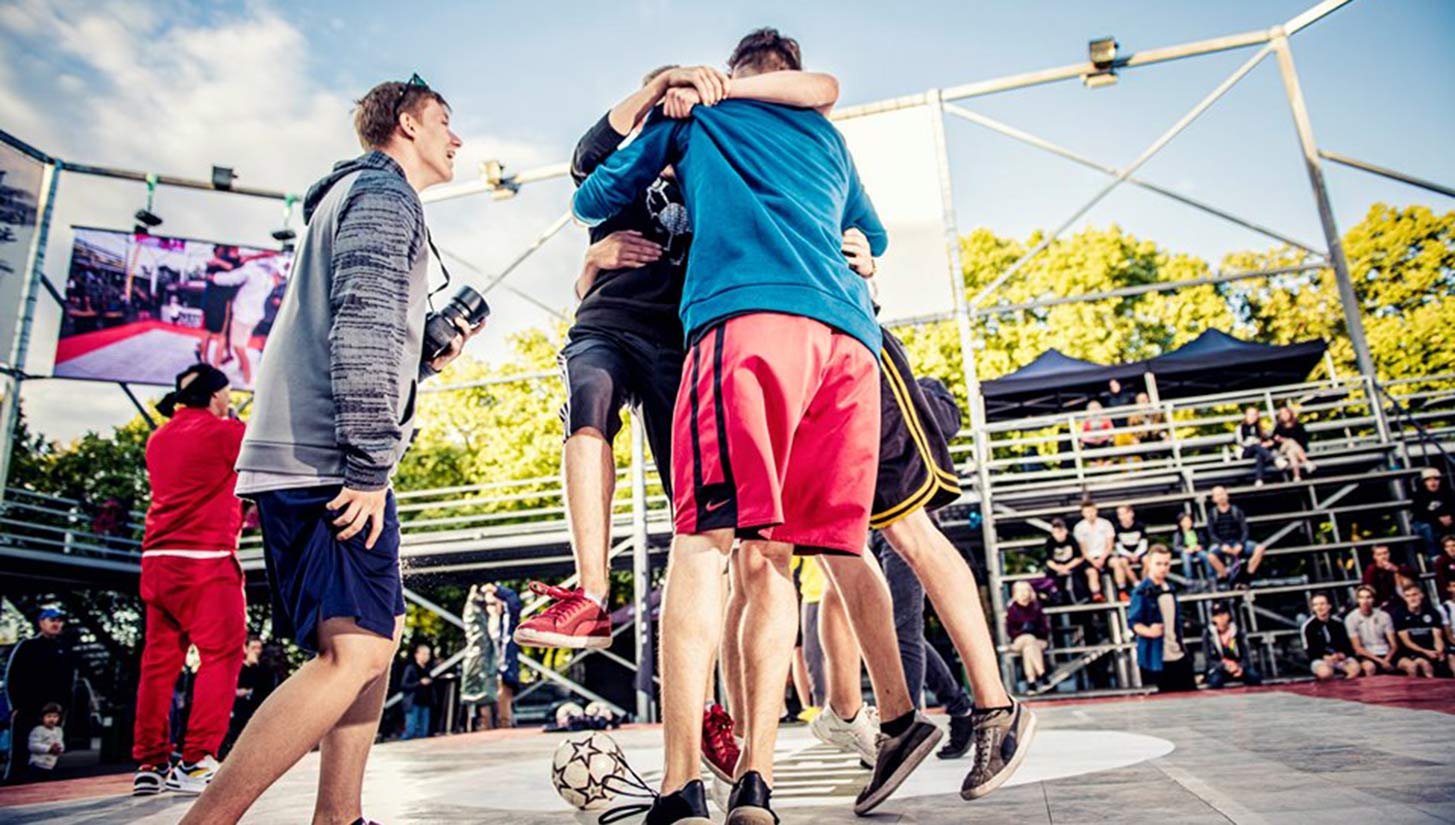 With this being another big hit with the freestylers as well as the locals, Nextball has all the potential to continue to grow in popularity. The organizers have made no secret of their desire to run the competition again next year. And it is still centered around the youth — not just in a freestyle capacity either.
Giving more responsibility and opportunity to the younger guys is something that event MC Lorenzo Pinciroli said that he wants to continue. It may start with seeing younger judges at Nextball in the future, which would really be an eye-opening, first-of-its-kind move for freestyle competitions.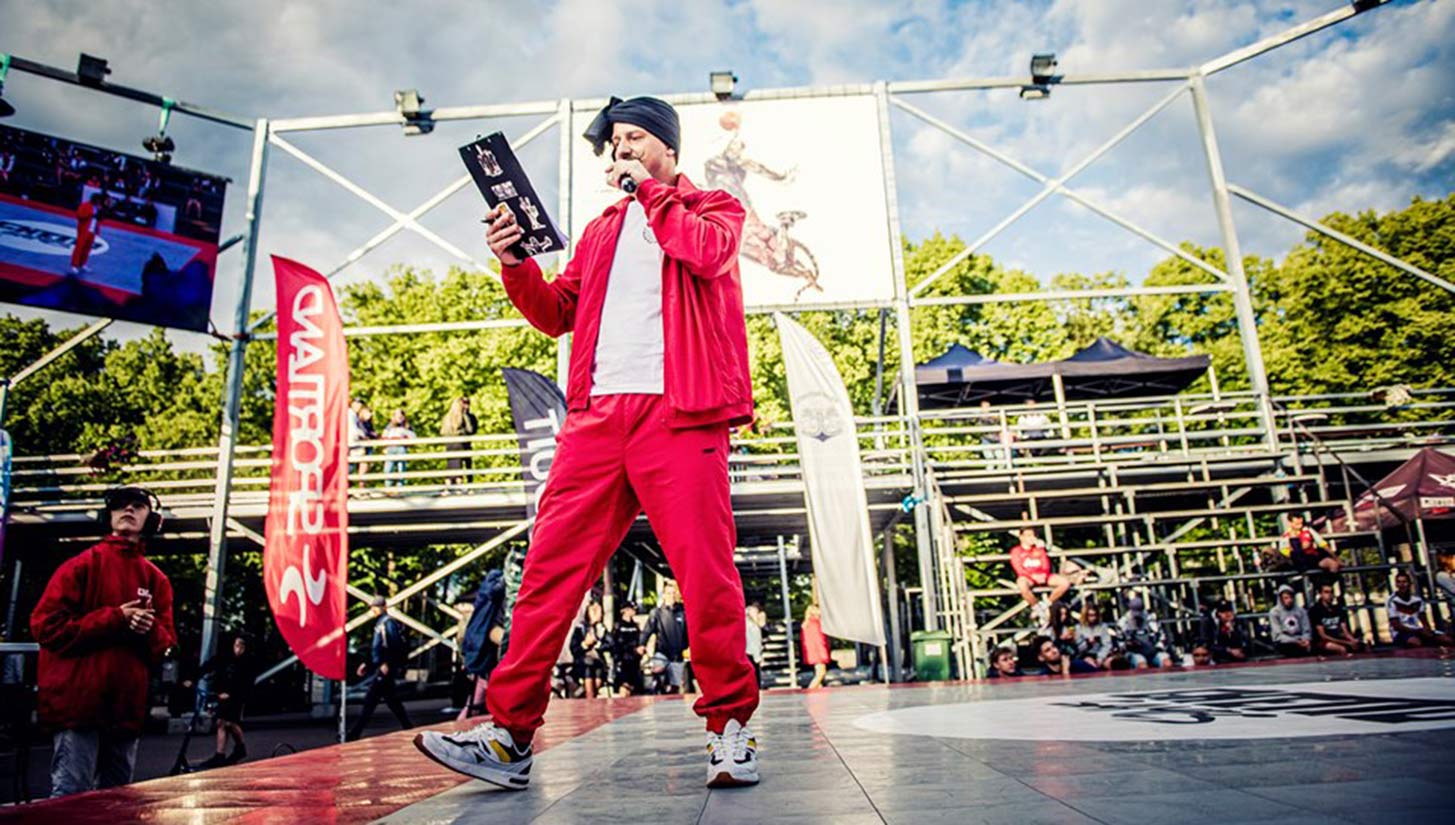 "We are looking forward to having young guys involved in the organization side of things too," Pinciroli said. "Ghetto Football really believes in the younger generation and we do too. Maybe even younger judges for example. The presence of VLO as a former winner being a judge this year was great for us, and therefore maybe Kielar will be invited as a judge to follow in those footsteps next year."
Overall, the competition is showing a unique and specific spotlight of a small and glowing chunk of the freestyle community that will no doubt continue to have people of all ages watching over their shoulders at the amazing next generation talent.
Photography by Renars Koris.