As if there weren't enough jerseys being released by professional clubs, there are plenty more lifestyle ones that come from streetwear brands and kit suppliers alike. We rounded up some of the best non-club kits that would certainly be valuable additions to your collection. 
The amount of jerseys that release each year can be overwhelming. Between the countless domestic leagues from all over the world on top of the national team shirts for special tournaments, missing out on a drop or two is understandable, if not inevitable.
However, there's even more that you could be sleeping on. In addition to kits that get showcased on the pitch, various brands and fashion labels are increasingly creating lifestyle jerseys meant strictly for off-pitch wear. And as the football kit's ubiquity only continues to grow, it's reasonable to expect that this trend isn't going anywhere.
It's nearly impossible to have a grip on every single kit release that goes down, so we've created a guide of the best "non-club" and lifestyle kits that you can add to your collection.
Nivelcrack FUT 21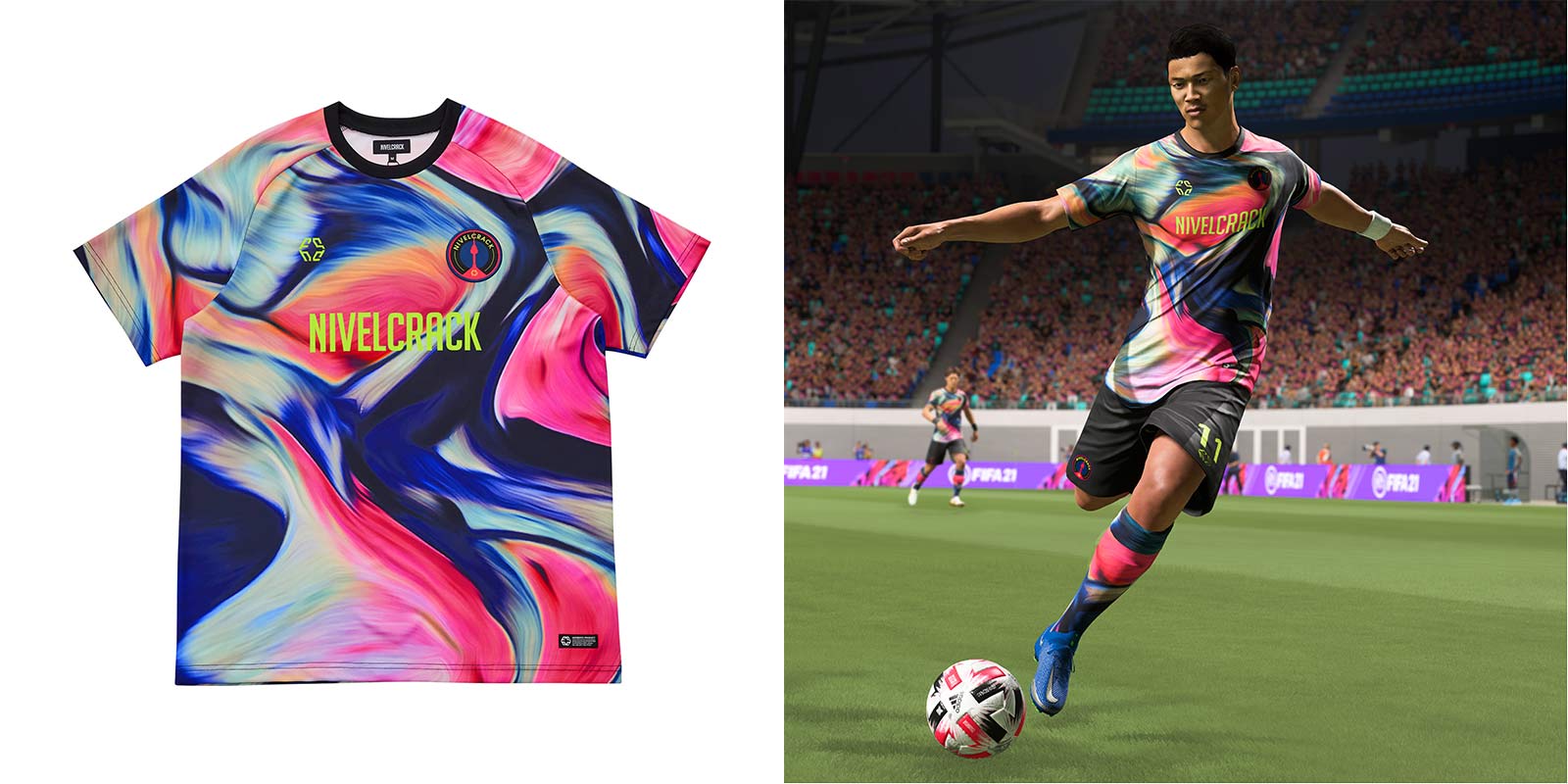 Korean football-inspired streetwear label Nivelcrack has given us some beautiful jerseys and apparel over the years — from their "Tigre Coreano" shirt to their track pants inspired by the original Nike Mercurial boot. They've done it again with their "FUT" kit, which is inspired by the city of Seoul and is also unlockable in FIFA Ultimate Team.
You can pick up the Nivelcrack FUT jersey here.
Icarus FC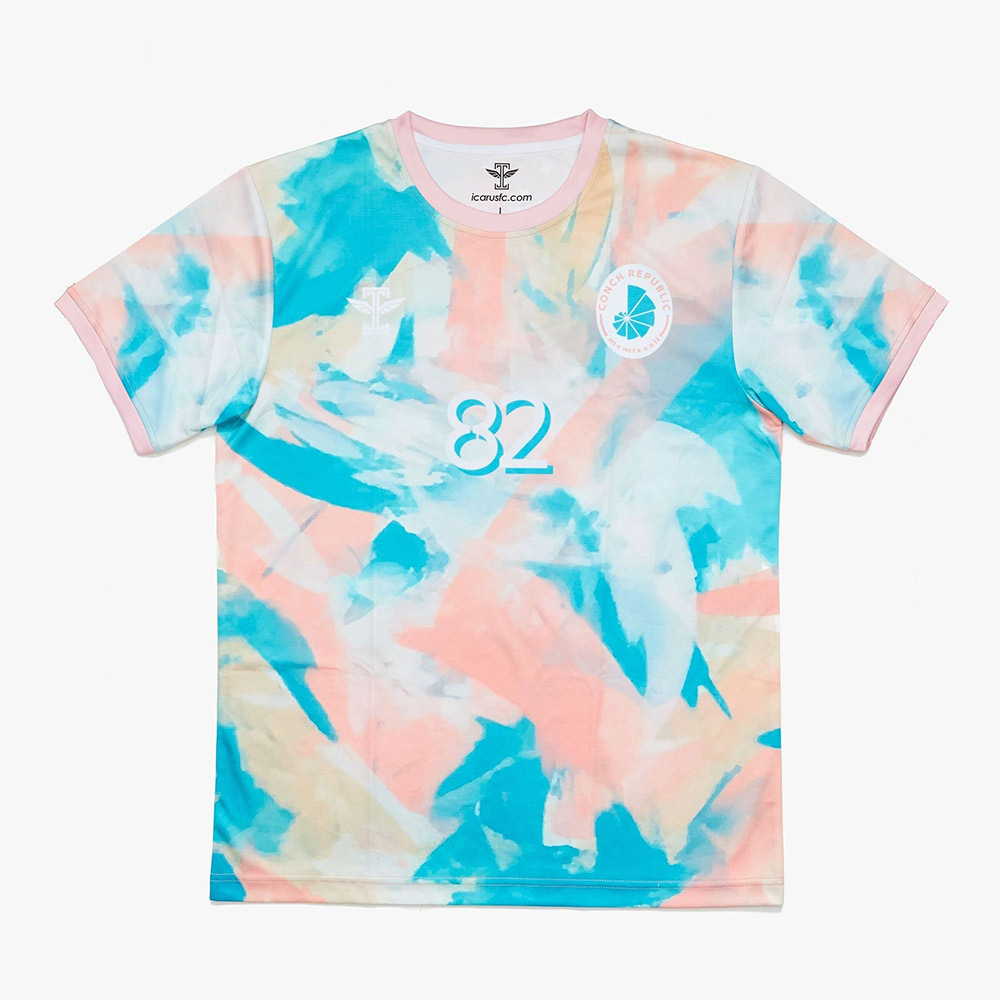 In addition to supplying kits for various clubs across the country (including NISA side New Amsterdam FC), Icarus FC has become known for its history and geography themed kits. From semi pro clubs to ancient civilizations, there's no event too obscure, no settlement too small, to evade Icarus' spotlight.
As evidence, the brand worked with artist Jordan Wiebe to create a national team kit for the Conch Republic. If you're like most people, you've never heard of the micronation encompassing the city of Key West, Florida that was started by the city's mayor as a protest to a roadblock going up on highway US 1. No one else would think to create a kit for this faux nation, which is what makes Icarus so special.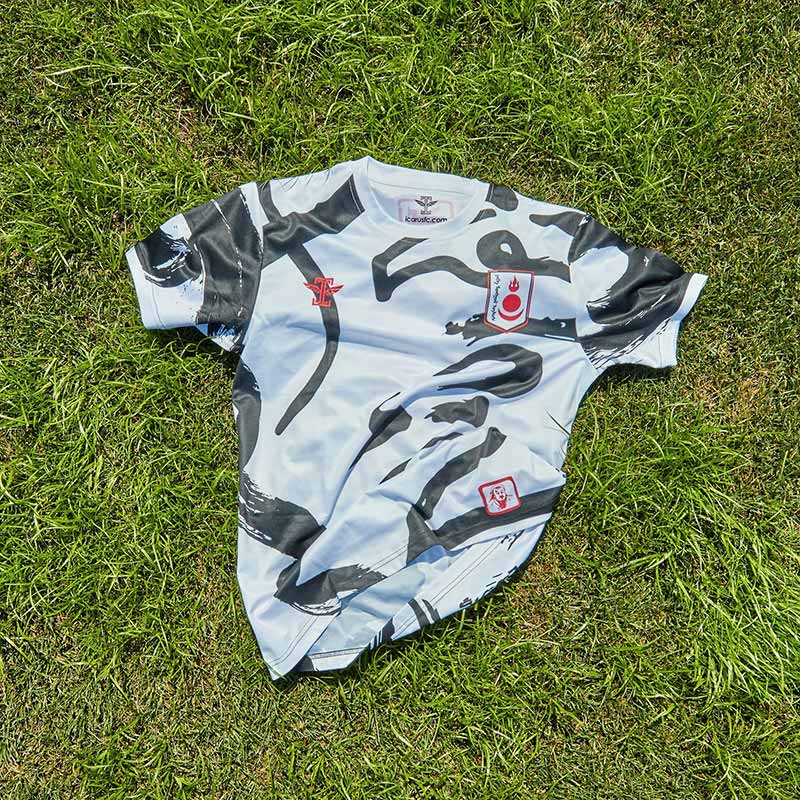 Icarus also teamed up with Wiebe to create another national team jersey, this one for the much more well-known Mongol Empire. Inspired by Mongolian calligraphy, the jersey features a crest of the Mongolian army's flag, along with a portrait of Genghis Khan.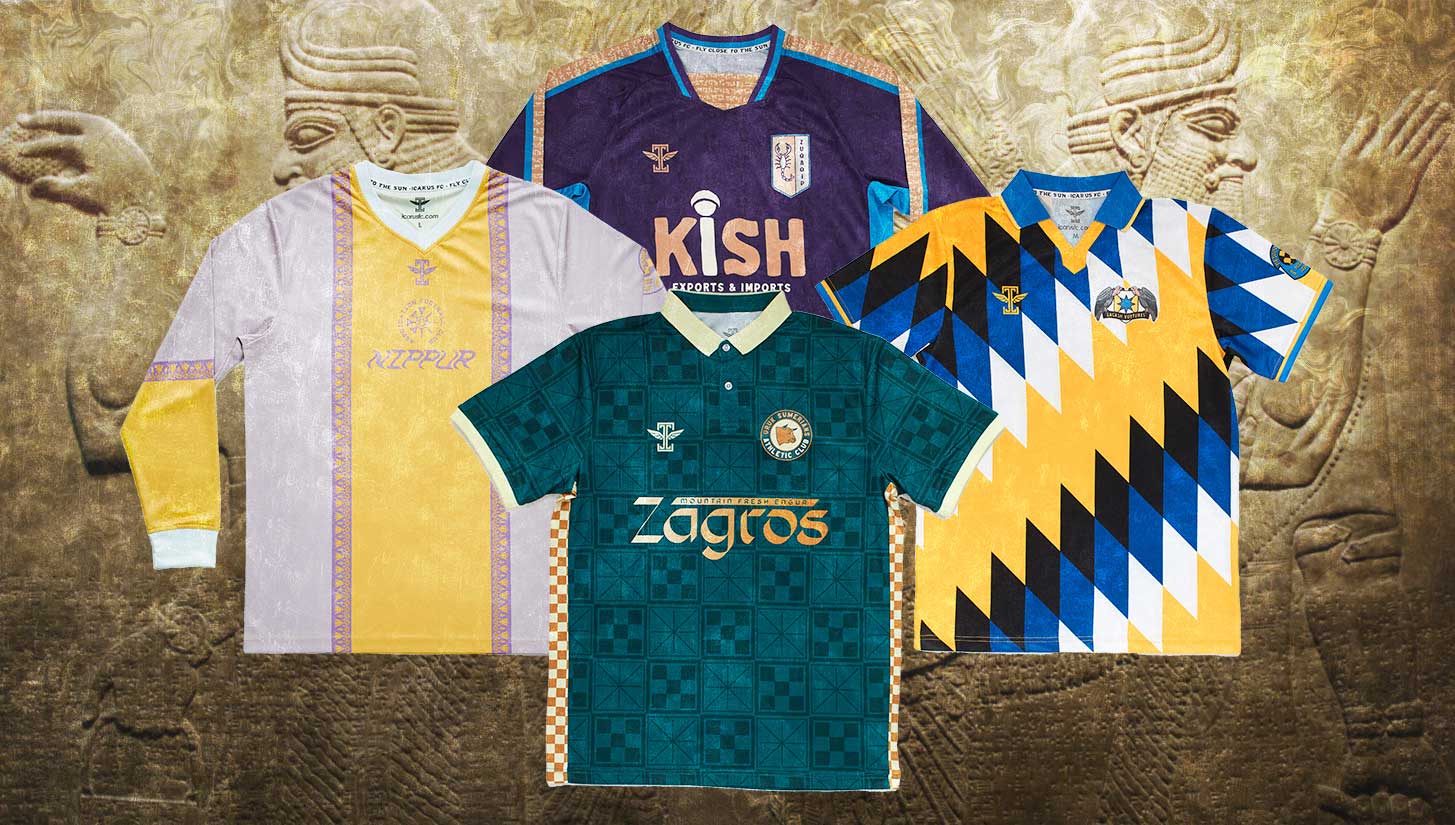 There's of course the second iteration of the Mesopotamia Premier League kits that we featured in February, along with a national team shirt for fellow ancient civilization Carthage.
Icarus also recently started its Daedalus Club program, a subscription service that gives members access to exclusive items and discounts via the Daedalus Club store (along with a nifty welcome box). You can sign up and shop the entire Icarus FC product line via its online shop.
The Conch Republic and Mongol Empire shirts are mostly sold out, but an inside source told us we can expect a restock in the near future…
Screwston FC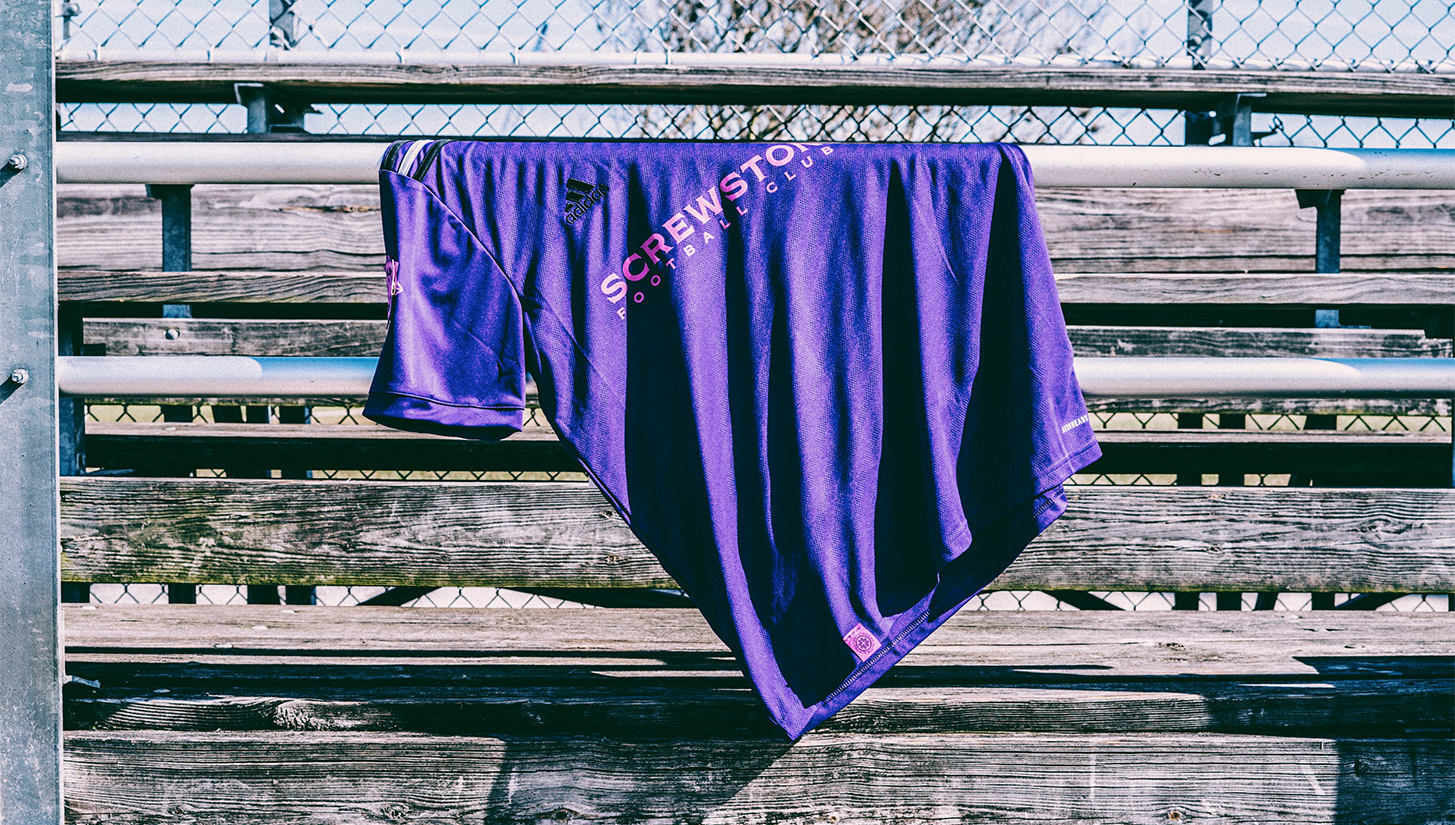 We highlighted Screwston FC a few months back because they stand for everything we love about soccer culture. Staying true to their hometown of Houston, the Screwston FC kit pays homage to hip-hop legend DJ Screw — from overt tributes like the crest to the jersey's color matching that of Screw's drink of choice.
There's no official word on when the shirt will be available for purchase, but we can keep an eye out for it to release near the end of the month.
New Balance x Asbury Park FC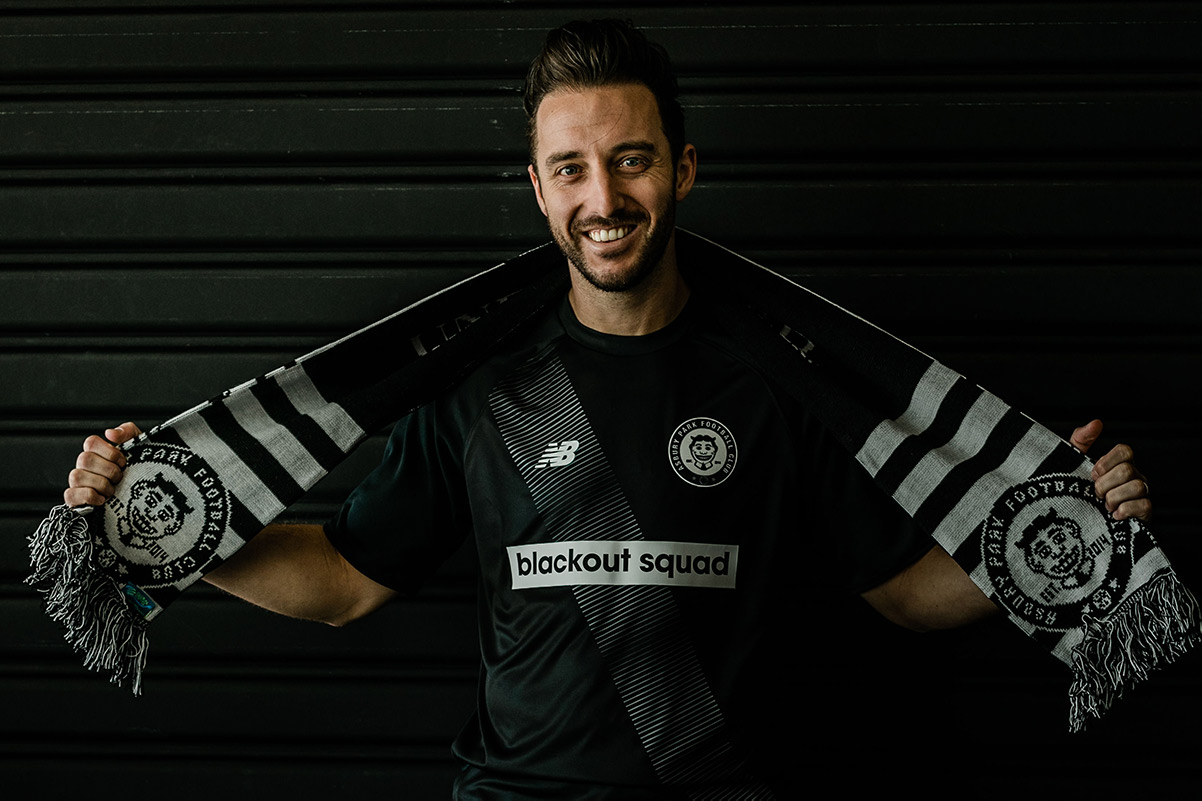 One of the first faux soccer teams in existence, Asbury Park FC first caught our eyes with their unique tongue-in-cheek designs. They've now teamed up with New Balance to supply the brand's Blackout Squad, a team of soccer influencers who serve as NB brand ambassadors.
In addition to the jersey, the collection features a dugout jacket, long sleeve tee, and training jacket and pant. Asbury Park may be a fake club, but this collab is the real deal.
Shop the New Balance x Asbury Park collection here.
Umbro x OOF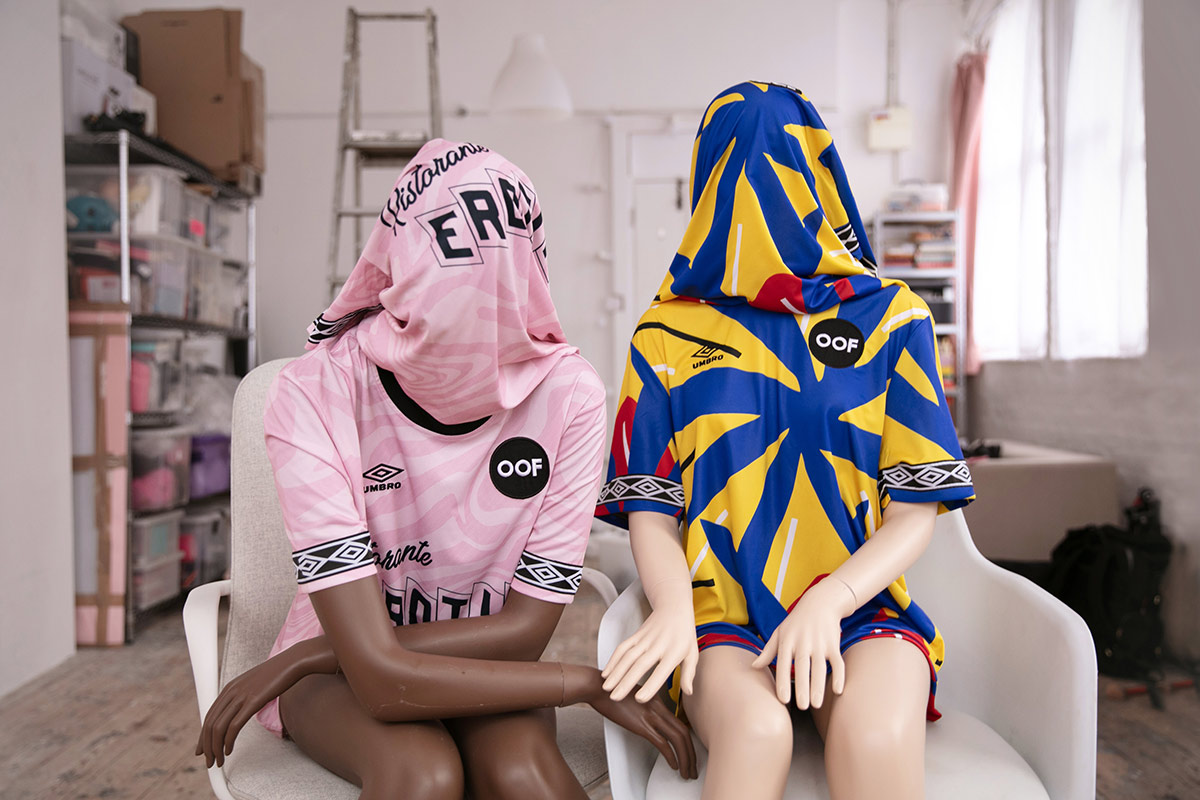 In what seems to be a multi-part collaboration, Umbro joined forces with OOF Magazine to create a pair of wonderfully unique limited jerseys designed by notable UK artists Juno Calypso and Rhys Coren.
Calypso, a portrait photographer, draped her kit in hues of pink, a trademark style of hers, and paired it with a swirl pattern that makes for an eye-catching design. Coren, whose work is inspired by rave and disco culture, fittingly put together a bright amalgamation of floral design elements and clashing colors.
Each kit was limited to 300 pieces, and while Calypso's is sold out, a select size run of Coren's remains available on Umbro's website.
PUMA Influence Pack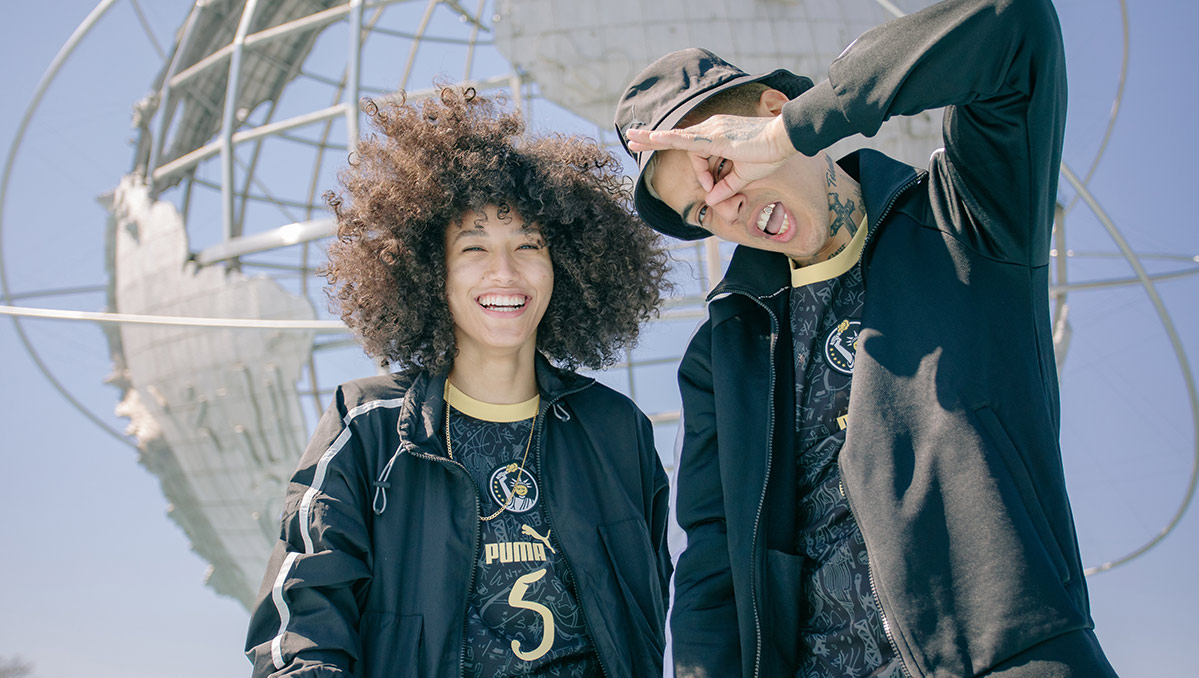 Like Umbro did with OOF, PUMA linked up with a few soccer media outlets to release a foursome of kits. Starting with COPA90, we get a New York City-influenced shirt in a popping black and gold colorway. The five boroughs are the main focal point of the design, which also includes an illustration of the Statue of Liberty that serves as a crest.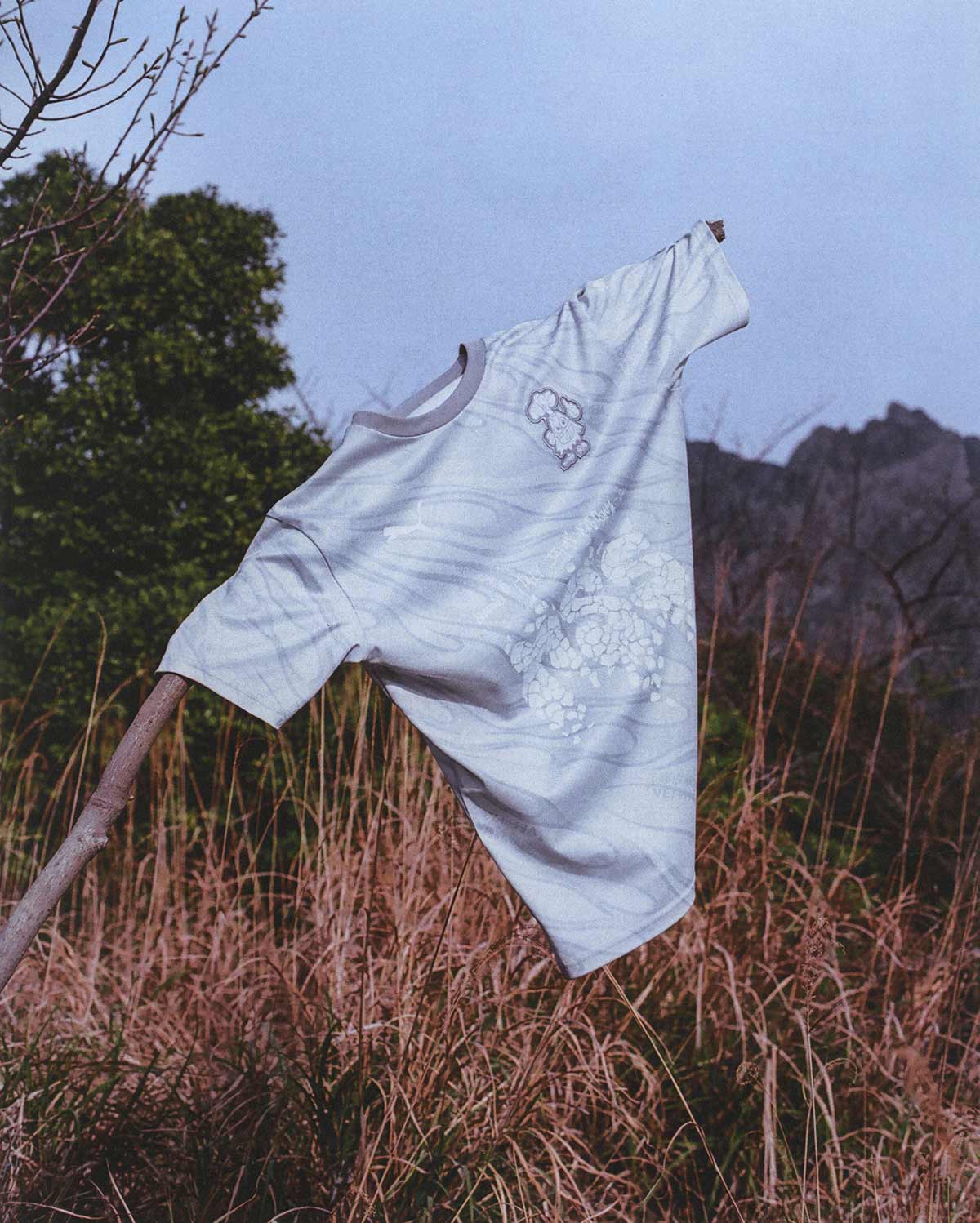 In collaboration with NSS, PUMA gives us a shirt that pays tribute to the magazine's Neapolitan roots. The greyed out shirt also illustrates the link between Naples and Kagoshima, another city with a volcanic past, and is inspired by retro Japanese kits.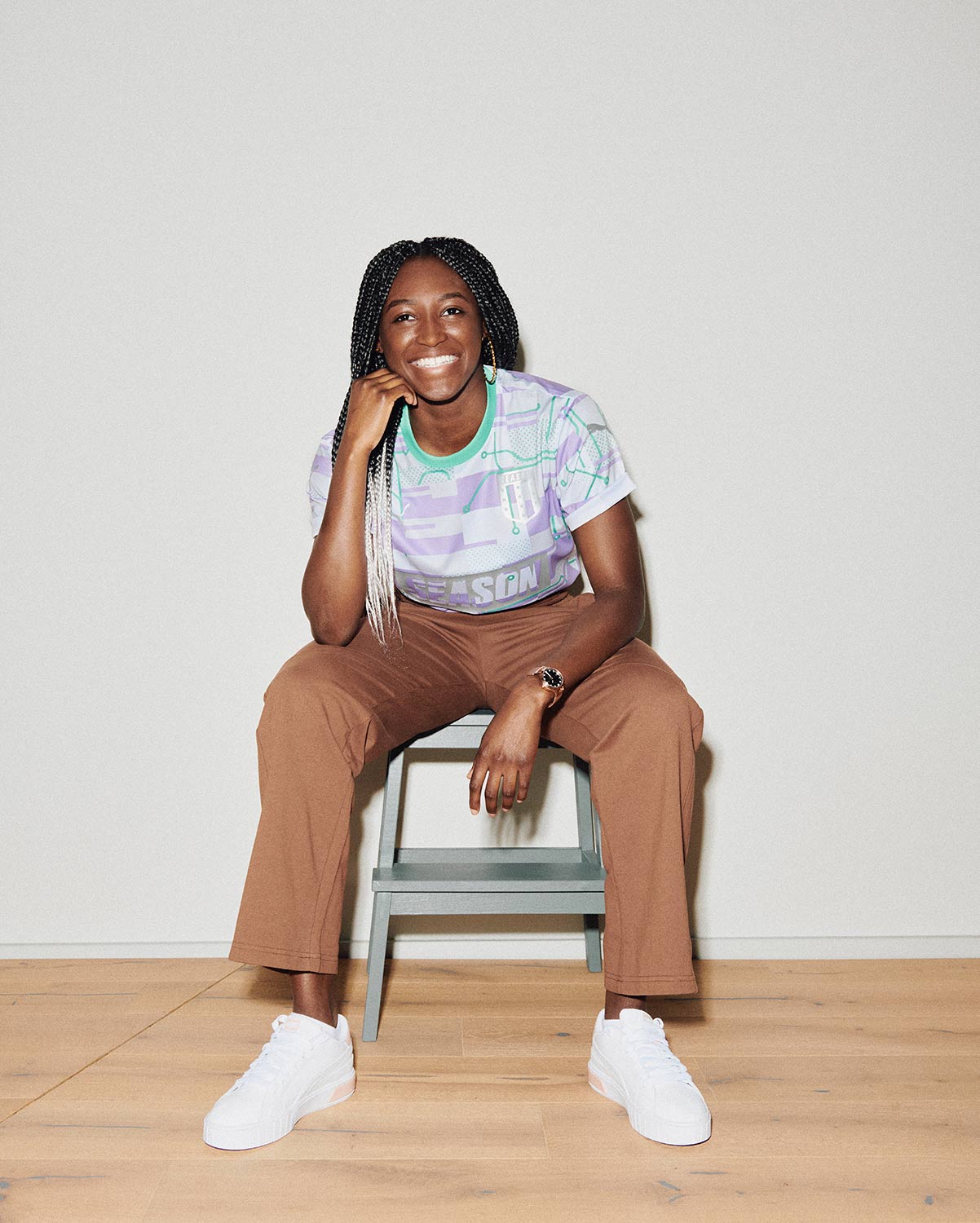 The third shirt in the collection is in collaboration with Season Zine, a London-based publication that looks to break up the tired and monochromatic viewpoints seen in much of soccer media. Fittingly, the Season Zine kit is is draped in popping pastel hues, while also containing references to the iconic London tube.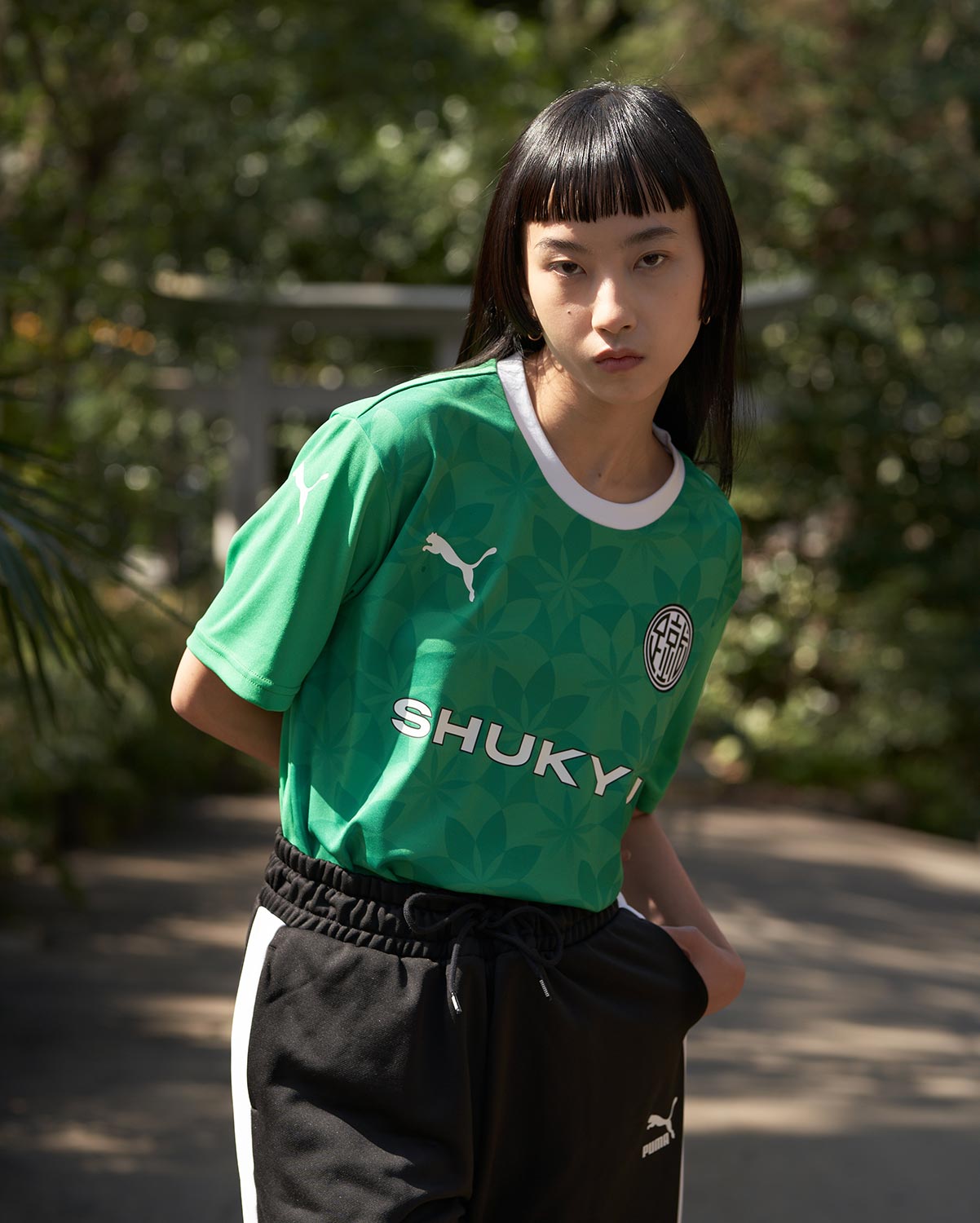 Rounding things out is an homage to Tokyo with Shukyu Magazine. The kit's green getup is inspired by the Japanese 'Kemari' football festival, and a cherry blossom all-over print adds a subtle texture to a simple yet striking shirt.
All four kits are available via NSS.