With a unique and instantly recognizable style, Stanley Chow has carved plenty of success in the art world, particularly through his football related work. We sit down with the UK artist to discuss everything from his early days doodling on wrapping paper in his parents' restaurant to getting personally commissioned to create portraits for football's biggest stars. 
Stanley Chow's art career was jumpstarted by the most unlikely of things — a USB drive. While he'd already had a solid amount of work as an illustrator and DJ, it was the thumb-sized memory stick that would give him global acclaim.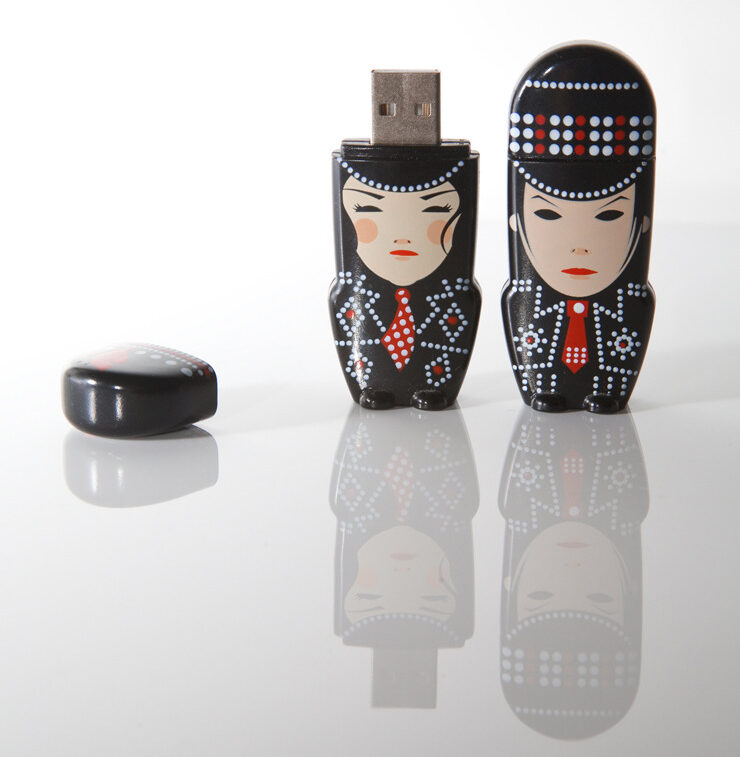 He was commissioned to design the artwork for the White Stripes' 2007 album Icky Thump, resulting in a unique USB format of the album that resembled band members Jack and Meg White. The limited edition albums garnered him a Grammy nomination for best packaging, giving him serious cred amongst his peers.
He has also since taken off in the football universe, a journey that has been filled with ups and downs, from creating portraits of numerous legendary footballers to receiving a cease and desist from Marlboro after using their logo on a custom designed kit. A huge Manchester United supporter, his art will soon be featured at Old Trafford in what's sure to be a childhood dream come true.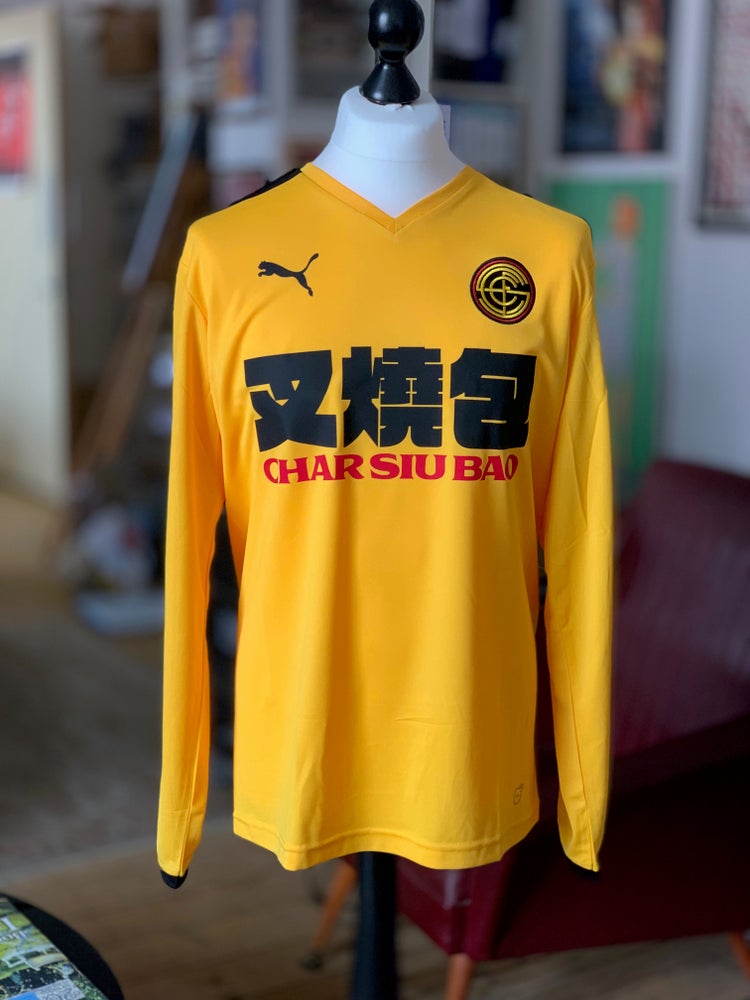 In addition to more traditional art forms, Chow has translated his talents into kit design through Stanley Chow FC. Employing a mix of comedy and nostalgia, the SCFC line is tremendous, giving us gems like the Bruce Lee-inspired "Char Siu Bao" kit.
We got a chance to catch up with Chow to discuss his influences, the story behind Stanley Chow FC, and his favorite jersey designs of all time.
Urban Pitch: How did your interest in soccer and Manchester United Start?
Stanley Chow: My dad worked in a restaurant back in the '60s and in those days, there was Bobby Charlton, George Best, Denis Law — all the greats. They all lived nearby, and he became a fan purely because those players came to visit the restaurant.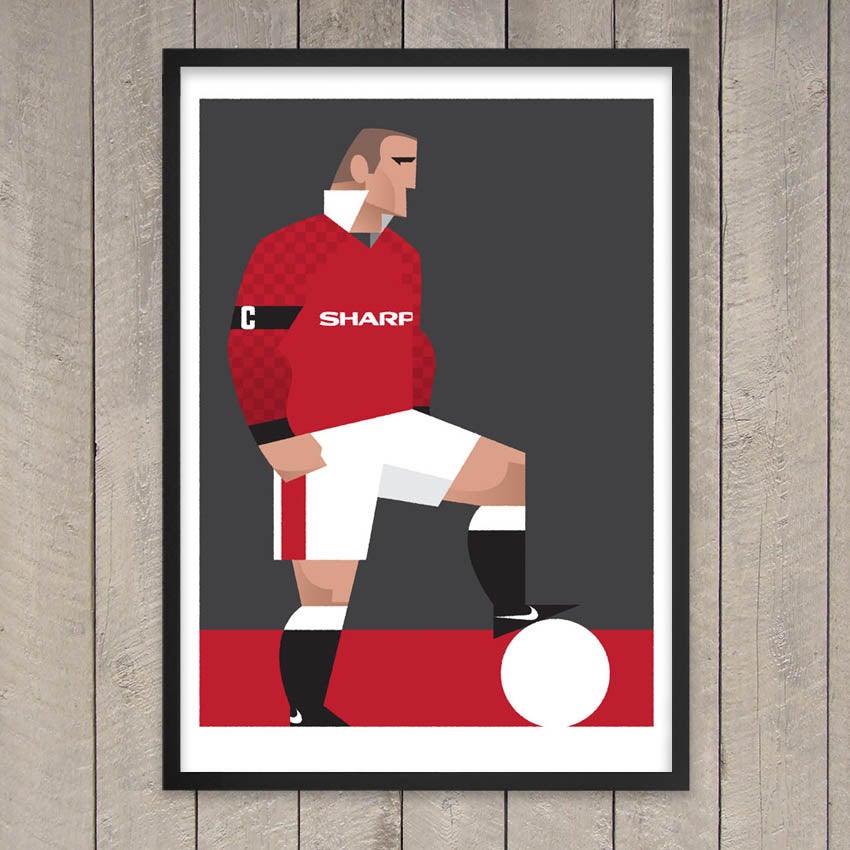 Soon after when he left that restaurant, he bought his own Chinese takeaway spot. We had the same Man United players in the '70s come into our takeaway. I'd see them ordering food and then I'd see them on TV. It was like, "Whoa." The Man United sponsors. They'd give us free tickets to watch the games, so that was how I got into football.
My first football kit was bought for me in 1980 — a Man United kit. As you can imagine, the first kit you get becomes the team you support. And then as we got older, my sister went to school with Tommy Docherty's daughter. He was manager of Man United in the '70s. His daughter became my sister's best friend. So we knew the ex-manager of Man United. We have continued links to United from the '60s, when my dad came over to England, until now.
Were you always into illustration?
Oh, yeah. I probably knew from the age of about 5 or 6 I was going to draw pictures, although I wasn't always good. My parents really encouraged it when I was younger as well. I didn't think I'd be doing anything else over it.
At my parents' restaurant there was lots of paper to wrap the food. I'd be sat in the back of the takeaway and my parents would give me paper and a pen. Just keep yourself entertained, you know? So that's kind of why I started drawing. I started drawing people when I was about 7 or 8 — footballers, kits, comic strips, that kind of stuff.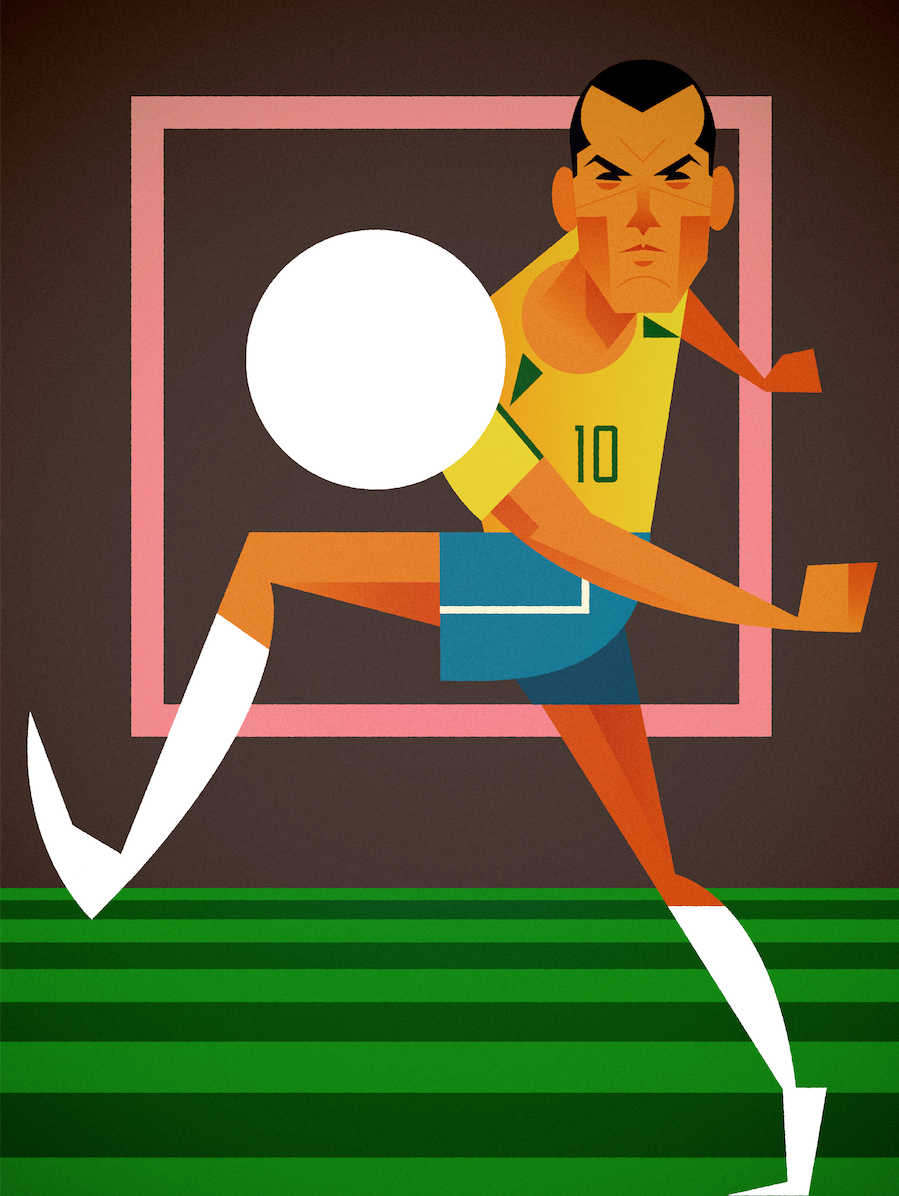 What kind of inspirations did you have growing up?
It's really hard to nail that. I loved watching cartoons as I grew up. I think the cartoon I remember watching the most was The Lone Ranger. It was the first one on TV in the morning. But I do also remember having a Spider Man comic book and X-Men comic book when I was about 5 or 6.
Basically, it came from life, but I can't really kind of pinpoint exactly one thing. In my elementary school years I started drawing all my friends and teachers. It got me through school. It kind of made me popular amongst the other kids. I can make people laugh because I could draw funny pictures of the kids and take the mickey of teachers. So that was always kind of a nice defense mechanism, especially being the only Chinese kid in the school. You need to do things to look after yourself.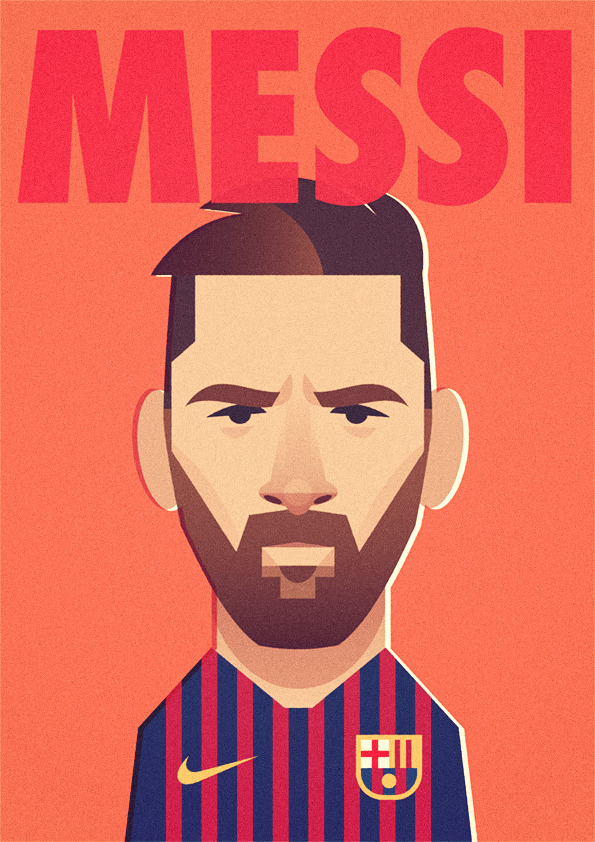 You have a very distinct style. How would you put it into words?
I can get from A to B in my style. I mean, everyone says, "How do you do that with so few lines?" But that is the magic. I don't actually know how I do it, but I know I can do it with a few lines. And that's all I need to do as an artist. I don't need to add anything. Adding extra to it won't make it any better. It's like the Romans do, they go somewhere in a straight line. I'm not taking the scenic route. I'm literally taking the quickest route there. That's basically how I do things.
It is very retro too. I'm obsessed with the old stuff. The '70s is the era that I've pretty much spent my cultural life in. When I DJ, there's always '70s stuff, my favorite films are all from the '70s. I used to dress up in '70s flares for my younger years. I'm not just football. When it comes to music, it's a very important interest to me. I was a DJ for like 10 years or so.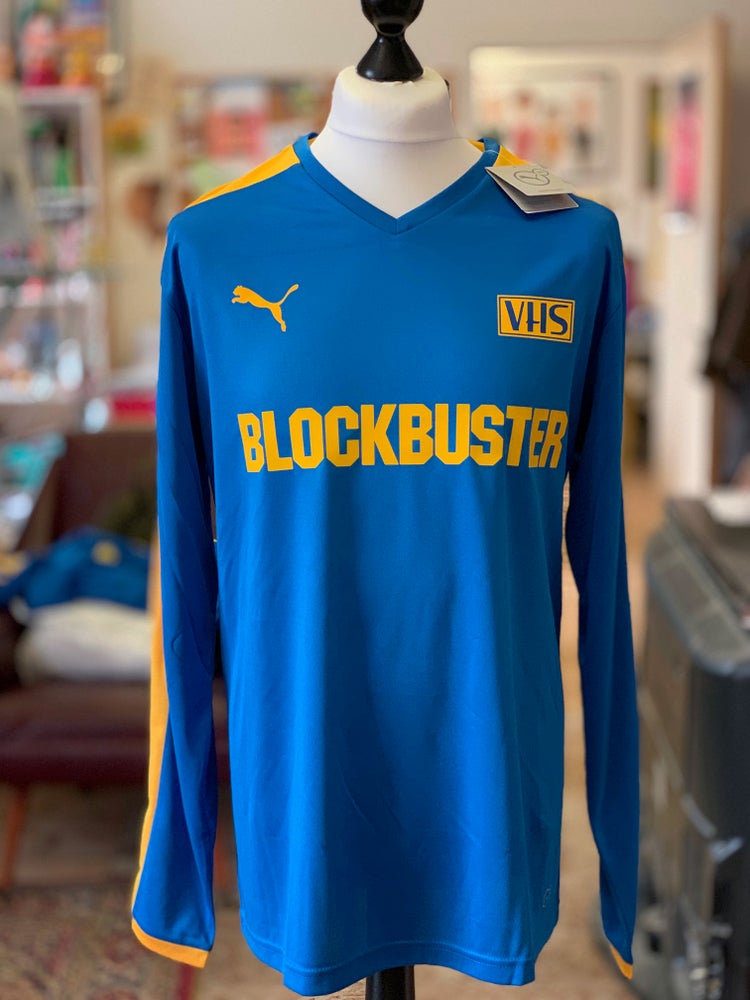 I love the pop culture inspirations behind your Stanley Chow FC kits. How did you get started with all of that?
It started out as illustrating some of my favorite kits on a separate Instagram account. But it got to a point where I was bored illustrating football tops. Why don't I just make them? Why not make them customized and have a laugh and see what I can do?
It's a case of designing something that I would actually wear. I designed the badge first, which is based on the Real Madrid and Inter Milan badges. I'll buy a blank — I don't go to producers — and then there's a shop down the road and they'll embroider and heat transfer the "sponsor."
Anything that looks a bit stupid, why not? (Referring to the Blockbuster long sleeve jersey) It's like this company isn't around now, so nobody owns the logo. I don't think so at least. I'll just do it. I mean, I stick it on a shirt. People bought it.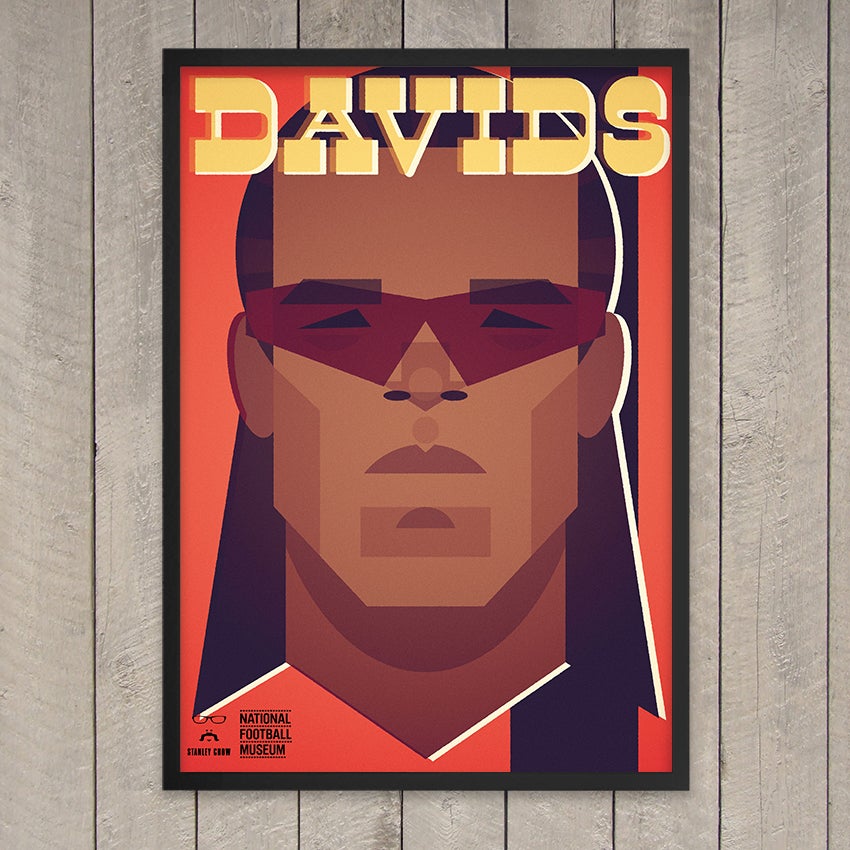 Have any footballers personally commissioned portraits?
Edgar Davids was the first one. I really loved him as a player and wanted him to join Man U. I did a Wayne Rooney portrait and Edgar saw that and said he wanted one of him and I wasn't going to say no.
That really kicked off my career as a "football illustrator." This was when there was a whole explosion of football illustration. I'm not saying I was the start of it but there were not a lot of people doing football illustrations back then. Well I'm sure there were hundreds of people doing it but there were a few of us that got really popular on the Internet. Then I did Gareth Bale for a magazine that had over 1 million in circulation and it just took over. I got hundreds of emails asking for a print of the cover and I was like, "OK I have a new sideline here selling prints."
Being an illustrator has opened many crazy doors for me. I'm hanging out with Alex Ferguson, and it's like, what am I doing with Sir Alex? You mean he invited me for dinner? I've sat next to him watching a game of football. It's been amazing. Being able to draw has allowed so many crazy things to happen.
Is there a club whose look you'd like to reimagine and revamp?
I'm a big fan of New York City — not the football team, but New York City. If I could take over New York Red Bulls, I'd just knock the Red Bulls bit off and redesign to be an opposition team to New York City FC. My thing is, I want to support a football team in New York because I love New York. New York City FC is basically Man City, and I can't support a team called New York Red Bulls.
I wish New York Cosmos made it, instead of going stupid. I wish they had a serious backer and someone to run the club. Look, I love the whole NASL history. Once in a Lifetime, that was an amazing documentary. It seems like they just had too much fun. But no, we got little Red Bulls and Man City.
What are some of your favorite jersey designs of all time?
Easy, the one to go for is the Germany 1990 World Cup kit. adidas have the strange yellow coming across the chest where you don't know why but it just works. I had that kit when I was younger during the '90s, and I got a fair amount of shit for it.
Everyone was like, "What's this? You must wear England." Well, I do, but I like this. I'm wearing this kit because I like it, not because it's Germany. Also the 1990 World Cup was probably one of the best ever. '82, '86, and '90 were all great years as far as I am concerned.
I also love the Man United kit with SHARP and the badge in the middle. It's so unique in the way that it's symmetrical. I like French kits from the '70s. All of them. Basically they didn't have a badge on them, just a massive sponsor. Like "Perrier" all the way across, or  "BIC Pens." I love the simplicity of it, I love simple design.
Inter Milan are my favorite for this season. They decided we're going turquoise or teal for our away kit and man, that's good. Fashion dictates peoples' taste as opposed to people dictating fashion.
What's next for you? Any upcoming work on the horizon?
I'm doing a job with adidas and Man U for their annual Chinese New Year kits. My portraits will be footballers in the Chinese New Year kit, and it'll be on a massive glass wall at Old Trafford.
Ten-year-old Stanley would be laughing his head off at having my illustrations up on Old Trafford. I'm also working on this thing with Apple. They have a football game on Apple Arcade. I have to illustrate my representation of a football game for them. Also, the National Football Museum here in Manchester is launching a football kit and I have designed that for them, the launch is next month.
Be sure to keep up with Stanley Chow and his latest projects by following him on Instagram and Twitter. Check out the entire Stanley Chow FC range via its online store.