The very first LAFC-LA Galaxy derby was an instant classic, bringing the best out of Los Angeles soccer fans regardless of whom they supported. Urban Pitch was on the scene at the inaugural "El Trafico", and we got a chance to get the raw, unfiltered voice of the fans on the atmosphere, their thoughts on the derby's name, and what the future of LA soccer will be. Oh yeah, since it was Zlatan Ibrahimovic's first game in a Galaxy kit, we also tested the fans' ability to spell his name. (Spoiler: They failed.)
El Trafico — whether or not you like the new rivalry nickname, you can't deny there was a heavy collision of fans on Saturday as LAFC and LA Galaxy met in their first face-off this season. The two Los Angeles MLS teams carried a lot of weight onto the pitch with equally zealous fans ready to cheer on their respective teams in LA soccer's first of many derbies.
Though there was a bit of tension between the two teams' supporting groups, fans were more excited than tense to begin what is sure to be a fantastic rivalry.
The match started off on the right foot for LAFC who held a 3-0 lead for over half the game. In the second half however, Galaxy players seemed to wake up, thanks in part to a certain Swedish import that made his debut in the 71st minute.
Down 3-1, Galaxy fans were clamoring, "We want Zlatan," and in classic Zlatan form, he answered with both a game-tying and game-winning goal to put the exclamation point on the come-from-behind 4-3 victory.
We caught up with a few die-hard fans from both sides to see what they think about the LA rivalry, the fanfare, and which team has the best players.

Urban Pitch: Which team are you here supporting and why?
Joey Lusche: The LA Galaxy because I've grown up watching them, and they're the first team in LA.
Kevin Saenz: LAFC because they're new, and I'm so glad to be able to join a team from the get-go. I love the colors. They're really in LA, not Carson. I'm Latino, and the team feels like a Latino thing.
Nancy Lopez: LA Galaxy because they're the home team!
Barry Isaac: LAFC. I'm a season ticket holder. When they came about, I think they grew a good fan base, so we gripped onto it. When we gripped onto it, it became a lot of fun, so we've been traveling with the team since the start of the season.
Eric Lugo: LA Galaxy of course. I was born and raised in LA. I was raised on them since they started in '96, so I'm a loyal fan.
Justin Duncan: I'm supporting LAFC because of a pub called Lucky Baldwins in Pasadena. I was born and raised as a Galaxy supporter. I love my Galaxy, but it's been interesting being around English football supporters supporting a local club, it's very enthusiastic.

What do you think about "El Trafico"? Do you have a better name for the rivalry?
Joey: I think it is pretty hilarious because the traffic in LA is horrible. I think it's pretty good.
Kevin: I don't really like it. Something more, like "Battle of Los Angeles", would be better.
Nancy: El Trafico happens every day. I mean that's so LA. I don't think there's a better name than that.
Barry: I don't have a better name, but I'm not sure I'm on board with El Trafico either.
Eric: If you literally translate that it means "the traffic," which, I mean, it's all for fun, so I can deal with El Trafico. It's not that enticing, but I can go with it.
Justin: It's OK. I think that something more universal would be better. LA is a beautiful melting pot. You have many different cultures here. So a name that incorporates all different aspects of football would be a better name, like LA Derby. It's simple, but it's not geared toward one facet.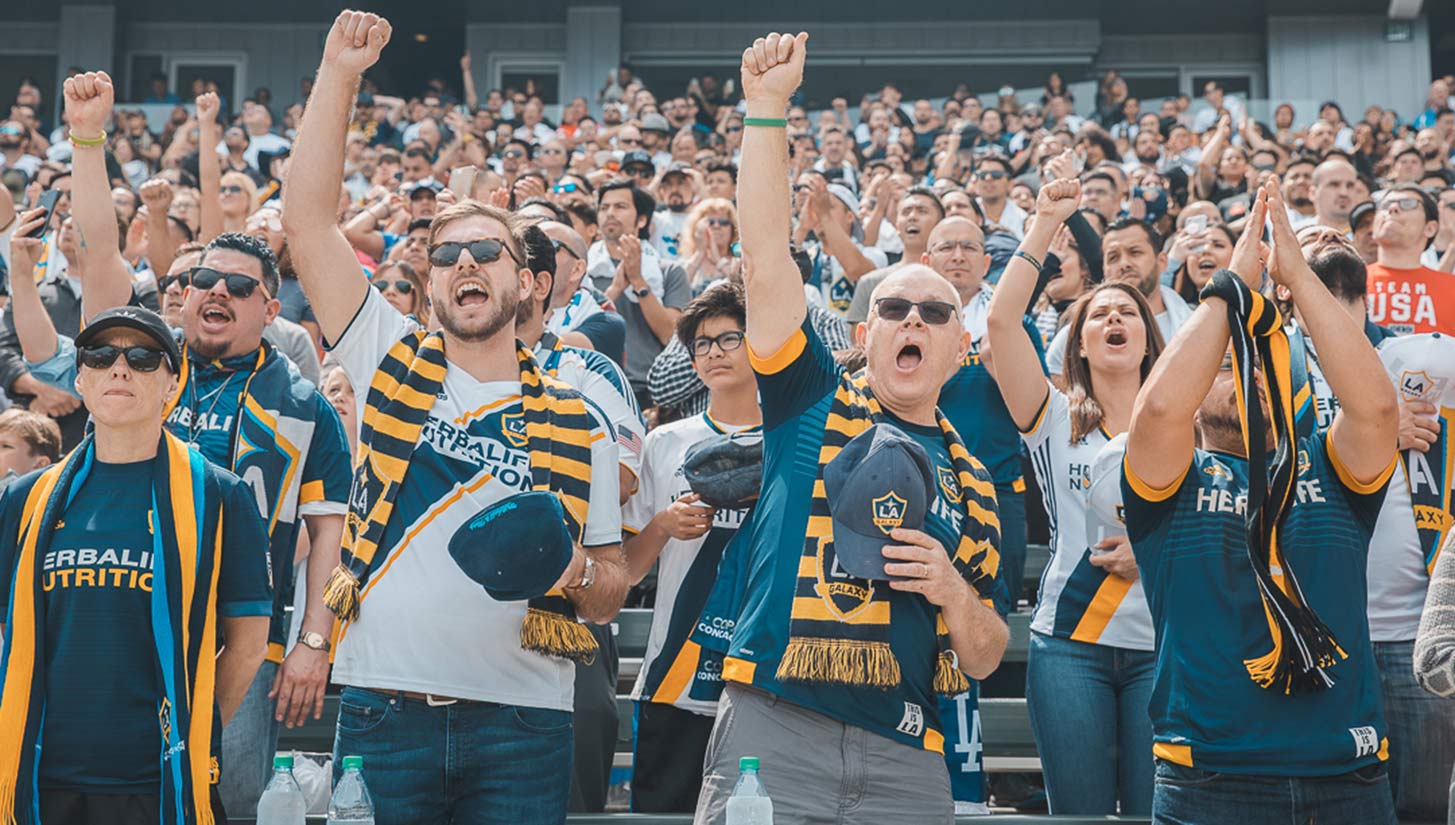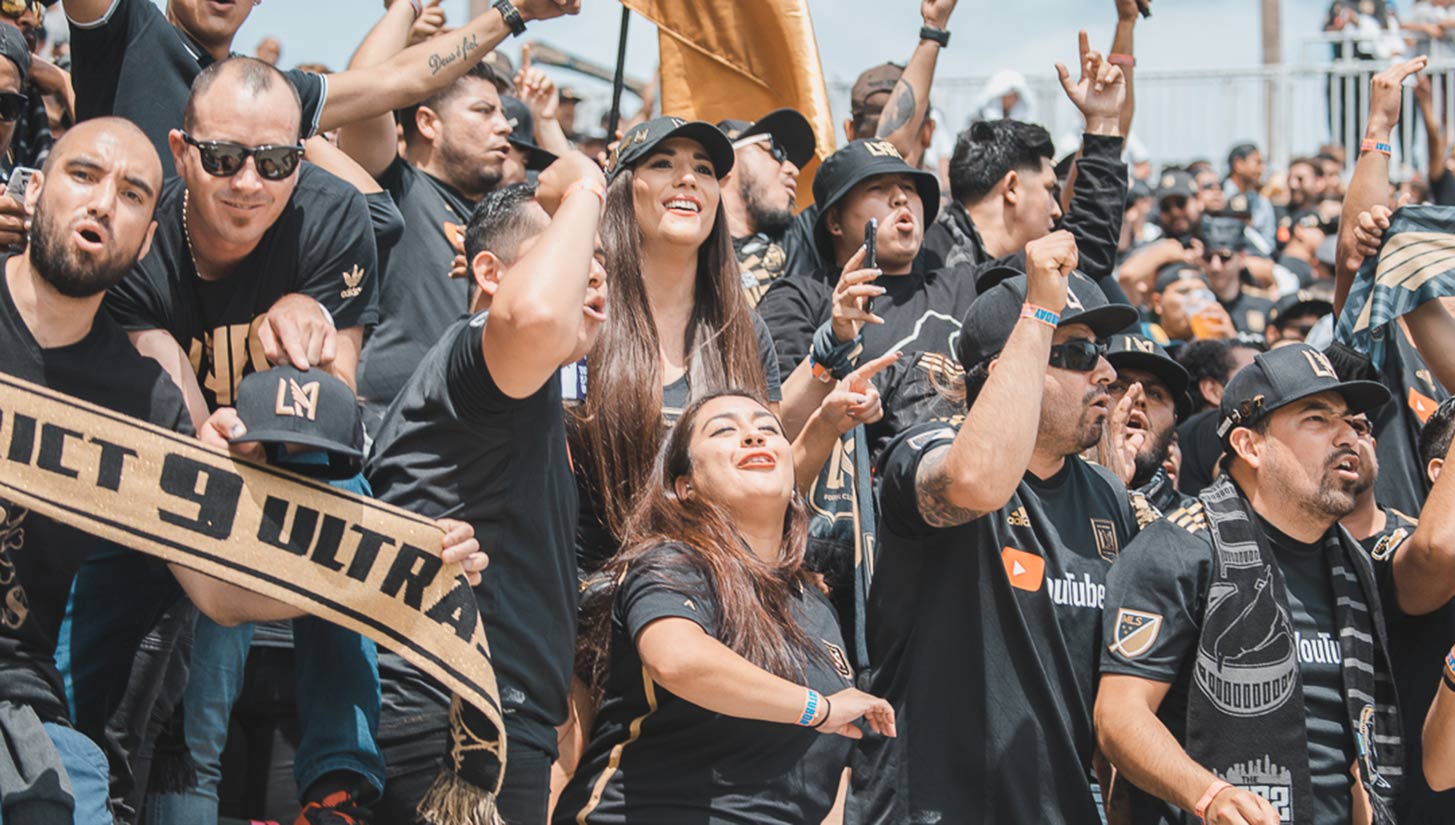 What has the atmosphere been like today? Any bitterness between opposing fans or is it more laid back and mellow?
Joey: There's a lot of energy, probably more than any other game. This is a new rivalry, and this being the first game — you can hear the fans chanting already. It's pretty crazy.
Kevin: It's really calm, but I feel like LAFC fans are more rowdy, in a good way.
Nancy: I think there's a little bitterness. Galaxy is LA's first team, and for another team to come in sets the teams up for an epic fan rivalry.
Barry: It's amazing. It's really impressive to see with a sold out game that looks like almost a 50/50 split of LAFC fans and LA Galaxy fans. I just hope everybody keeps it clean, everybody enjoys the game, everybody figures out how to get along and we have a good match.
Eric: The atmosphere is better than it's been in a long time. There's a lot of friendly tension, as you can see. So far it's been good. LAFC fans have been nice. We've been nice. Let's hope we can keep that up because we're from the same city.
Justin: I think that the atmosphere has been great. Everyone has been respectful of each other. Bantering spaces have been decent and good. This is what you want. You want real banter and something that makes fans want to get more involved.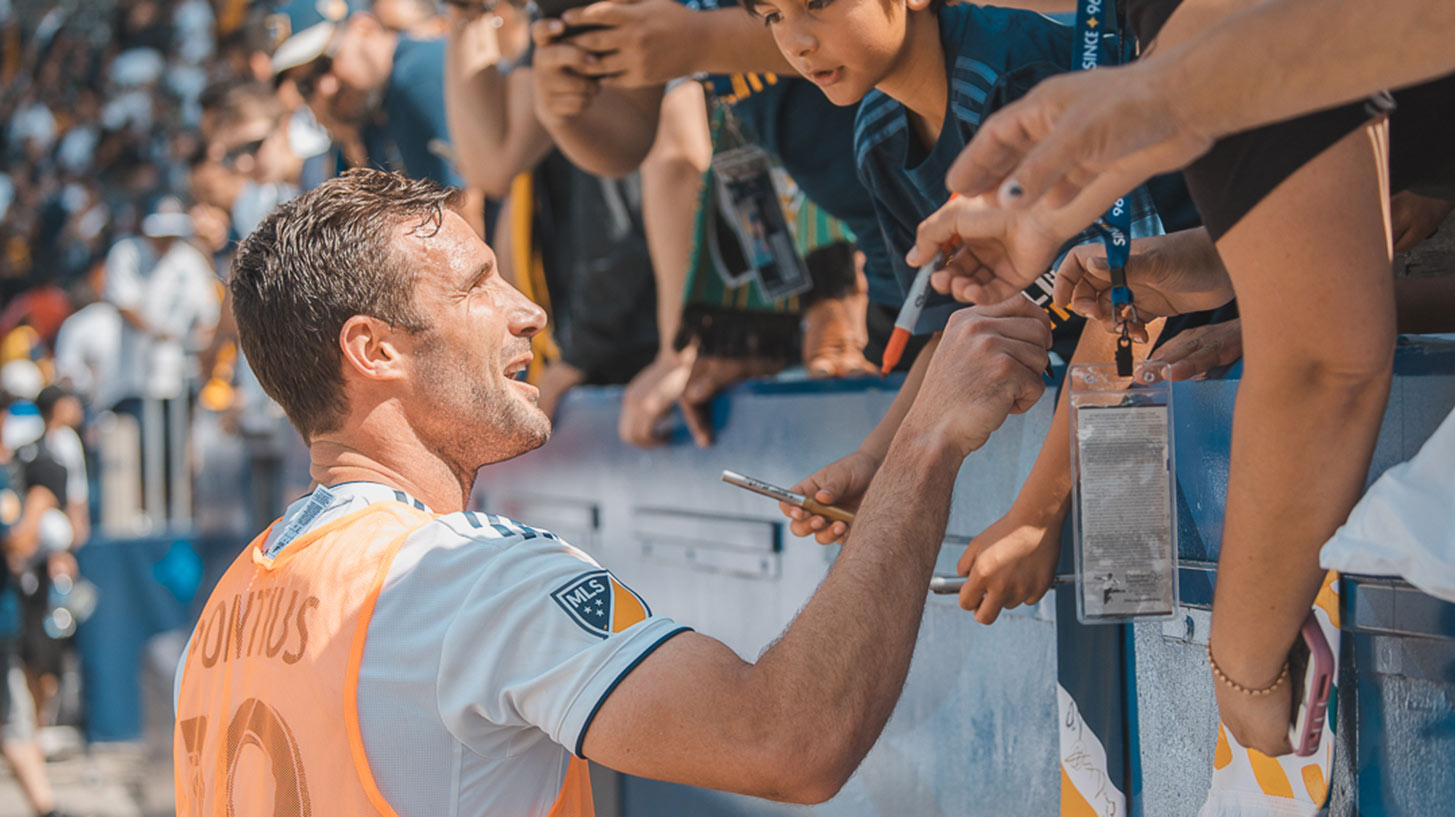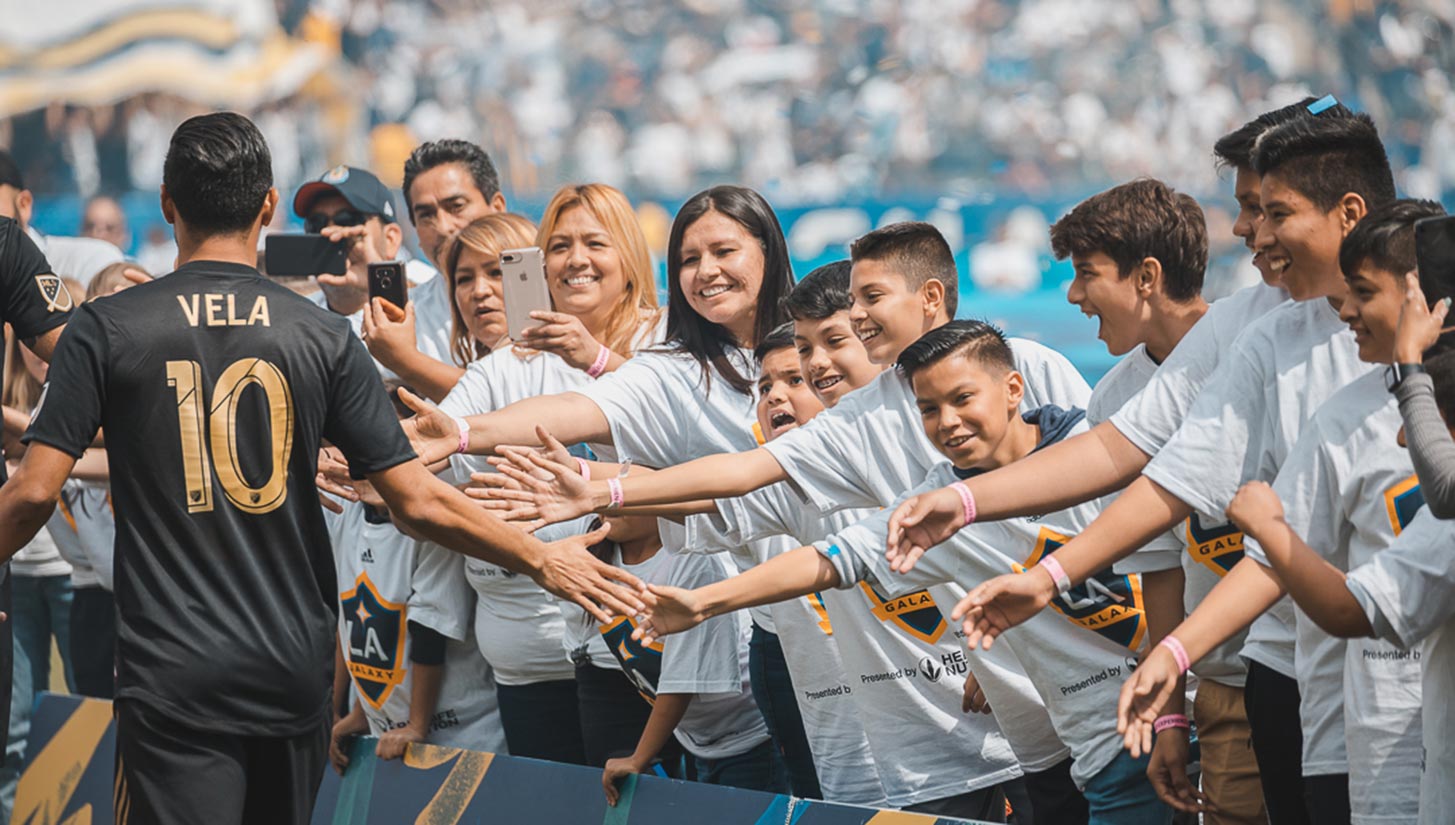 Do you think people can be fans of both LA teams? 
Joey: Probably not. That's the nature of a rivalry right? There's two teams in LA. You can't support both.
Kevin: I don't know — I don't think so. That'd be like having a split personality. It's either Galaxy or LAFC.
Nancy: I think it can be possible, but ultimately when they go head to head, you have to pick a side. You can't be in the middle.
Barry: I don't think so. I think you're going to pick one. Supporting both teams in LA is kind of like supporting UCLA and USC at the same time, or like being a Ducks fan or a Kings fan. Pick one.
Eric: Absolutely. I think I'm a fan of both teams. I grew up a Galaxy fan, so when they play against LAFC, I will always go for Galaxy, but when they're not playing the Galaxy I will root for LAFC. I'm from LA, so I'm loyal. This is our city, and instead of being divided like things are currently in our entire country, I think we should unite. A little friendly rivalry over matches is OK, but overall we're all Angelenos. So it's OK to like both teams.
Justin: Yes, and I am one. I think that you have to respect Big Brother. I think that without the LA Galaxy and what they have done for the league, you would not have this. People have a choice to support both. You know, my main focus is European football, and I'm an Arsenal fan. But the Galaxy brought my family together. And I think people need to acknowledge without Galaxy there is no LAFC.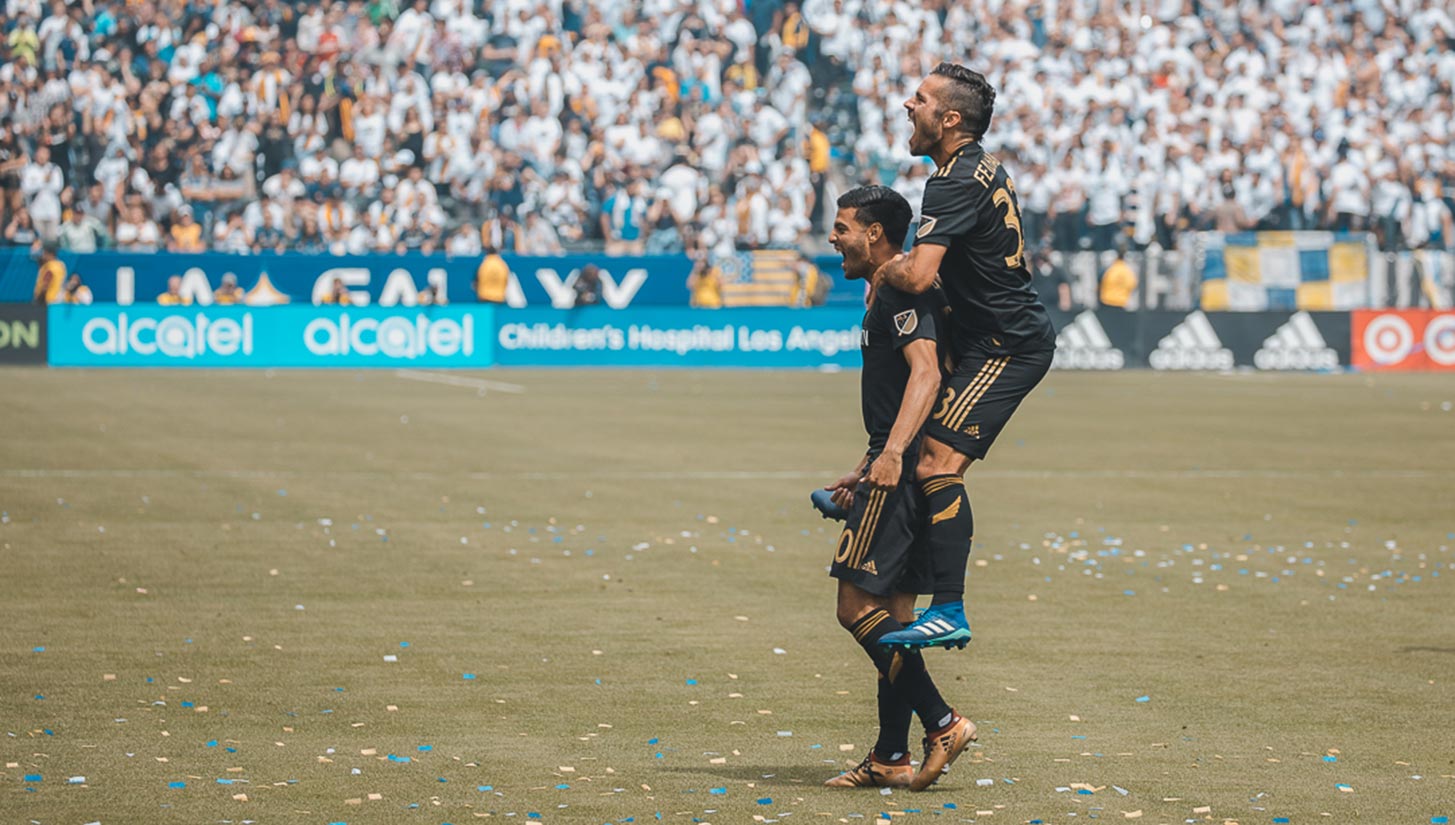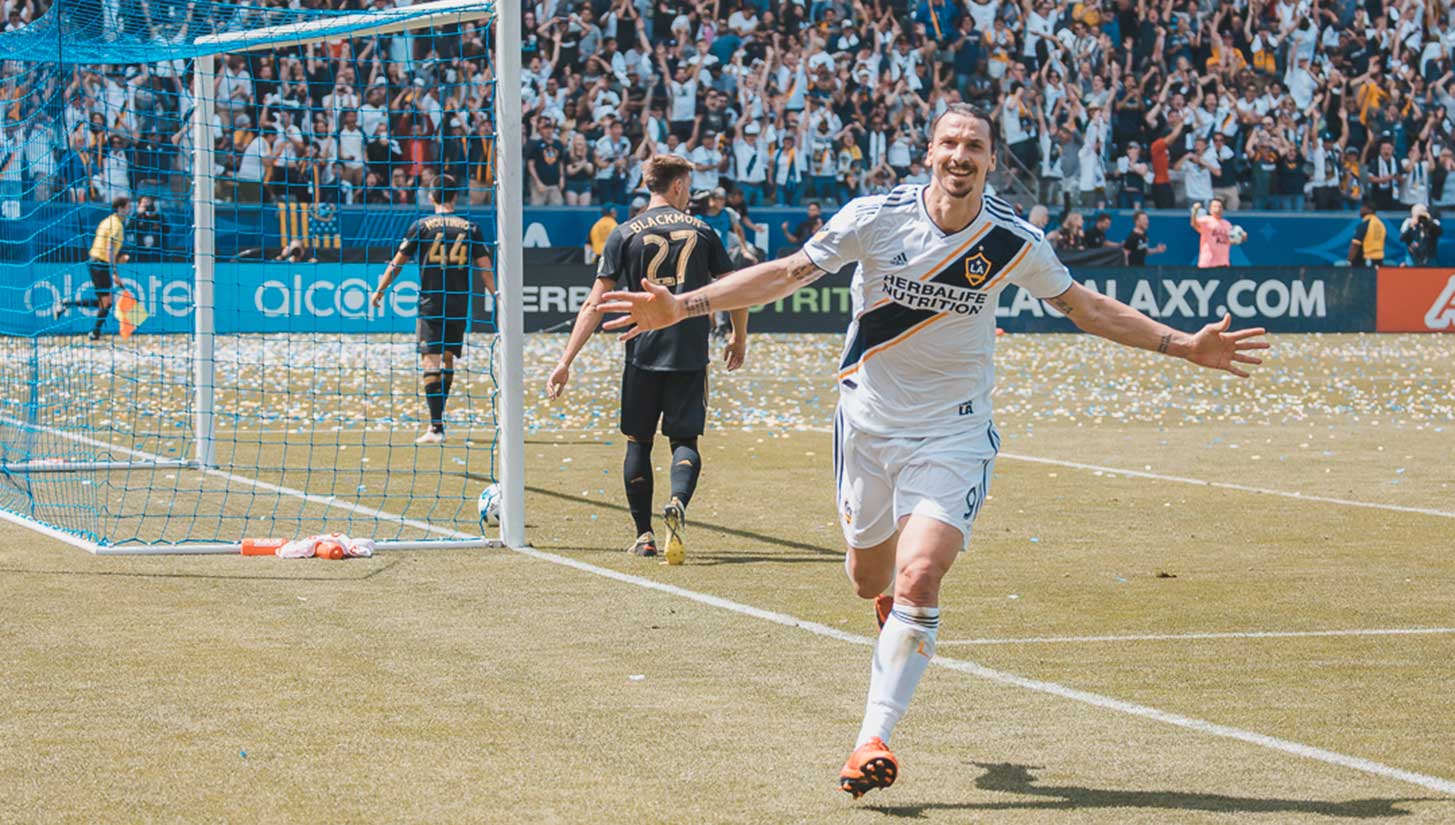 Which team has the best player? Who is it?
Joey: We just signed Zlatan, so I think overall he's the best. Diego Rossi has been very good for LAFC. Ola Kamara just came off a hat trick with his national team. We both have good players right now.
Kevin: Rossi right now. He's on a hot streak with three goals. I want him to get a fourth today.
Nancy: Oh, I don't know. I guess, Zlatan obviously.
Barry: The best player on the pitch today, looking at career longevity, is certainly going to be Ibrahimovic. Whether he plays today is yet to be seen, but he is definitely the best player on the pitch.
Eric: As of now, we have Zlatan. Zlatan is one of the best players of our generation. He is older, but he has proven that even though he's older he can score. They have Vela, he's very good, but Zlatan is on another level.
Justin: For me, I'm a Latif Blessing fan. But for Galaxy you have Kamara who is young. Still, there's Zlatan. Zlatan is the best player on the field.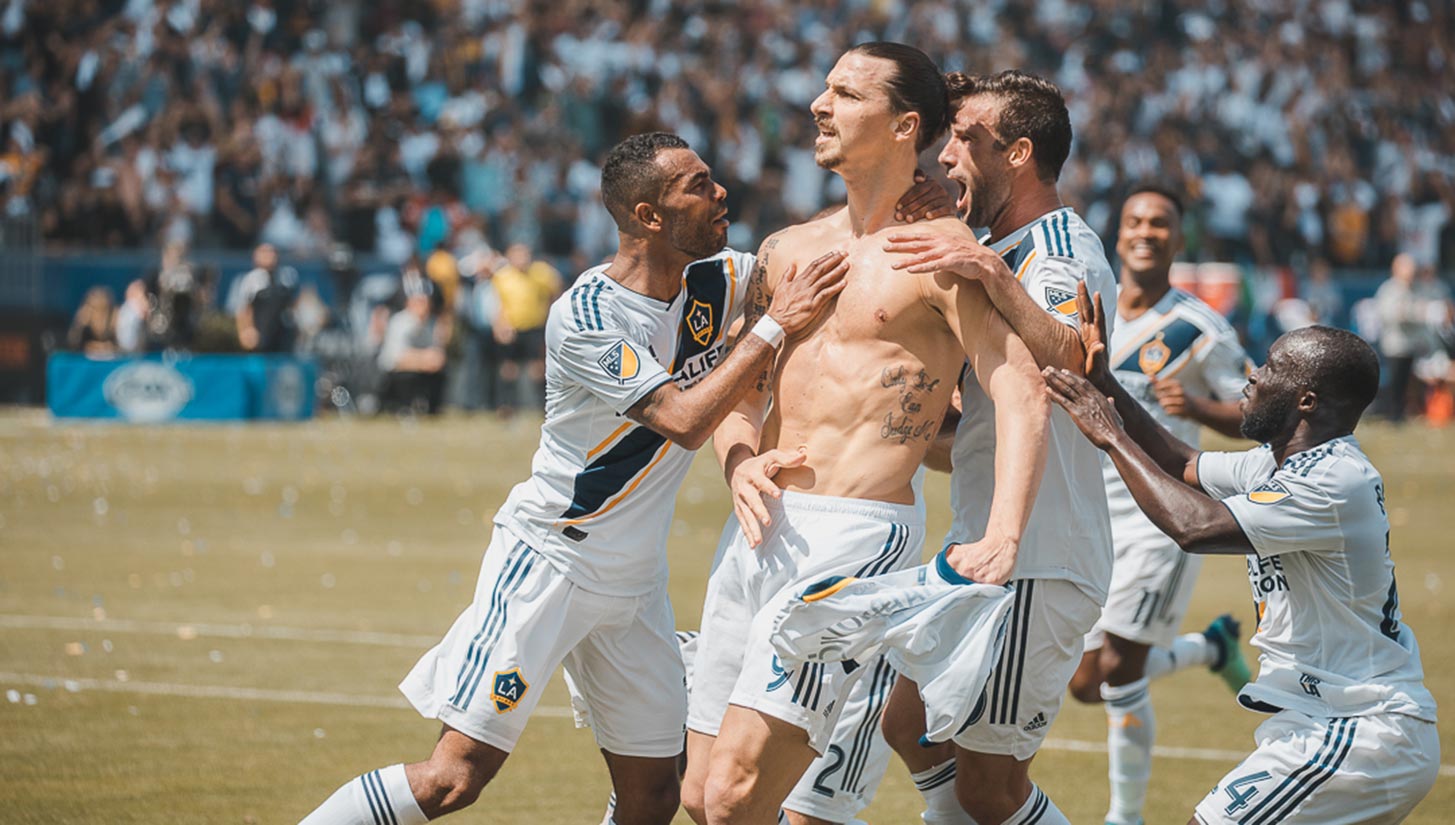 Speaking of best player on the field, can you spell Zlatan Ibrahimovic's full name? Give it your best effort!
Joey: Z-L-A-T-A-N I-B-R-A-H-O-M-I-C
Kevin: I'm not a fan because he's with Galaxy … but if you ask me to spell Vela I can — V-E-L-A! There it is, baby!
Nancy: Hard pass! Hard pass!
Barry: Oh man, I can't even … I cannot begin to try.
Eric: Z-L-A-T-A-N … and the last name, oh man, I don't know if I can, but I'll give it a try … I-B-R-A-H-O-V-I-C-H
Justin: Z-L-A-T-A-N E-B-R-A-H-I-M-O-V-I-C-H