Pro players, street ballers, influencers, and football fans converged inside a warehouse on the outskirts of Los Angeles last Friday to celebrate the release of Nike's Hypervenom 3 for Strike Night LA.
It was turning out to be an atypical Friday evening as we made our way down dark, side streets after exiting the freeway near LAX. Surrounded by industrial buildings in an unfamiliar part of Los Angeles, we crept along slowly to ensure we didn't pass the pop-up location. The eye-catching and brightly lit sign projected over the entrance of a warehouse indicated we had arrived at Strike Night LA.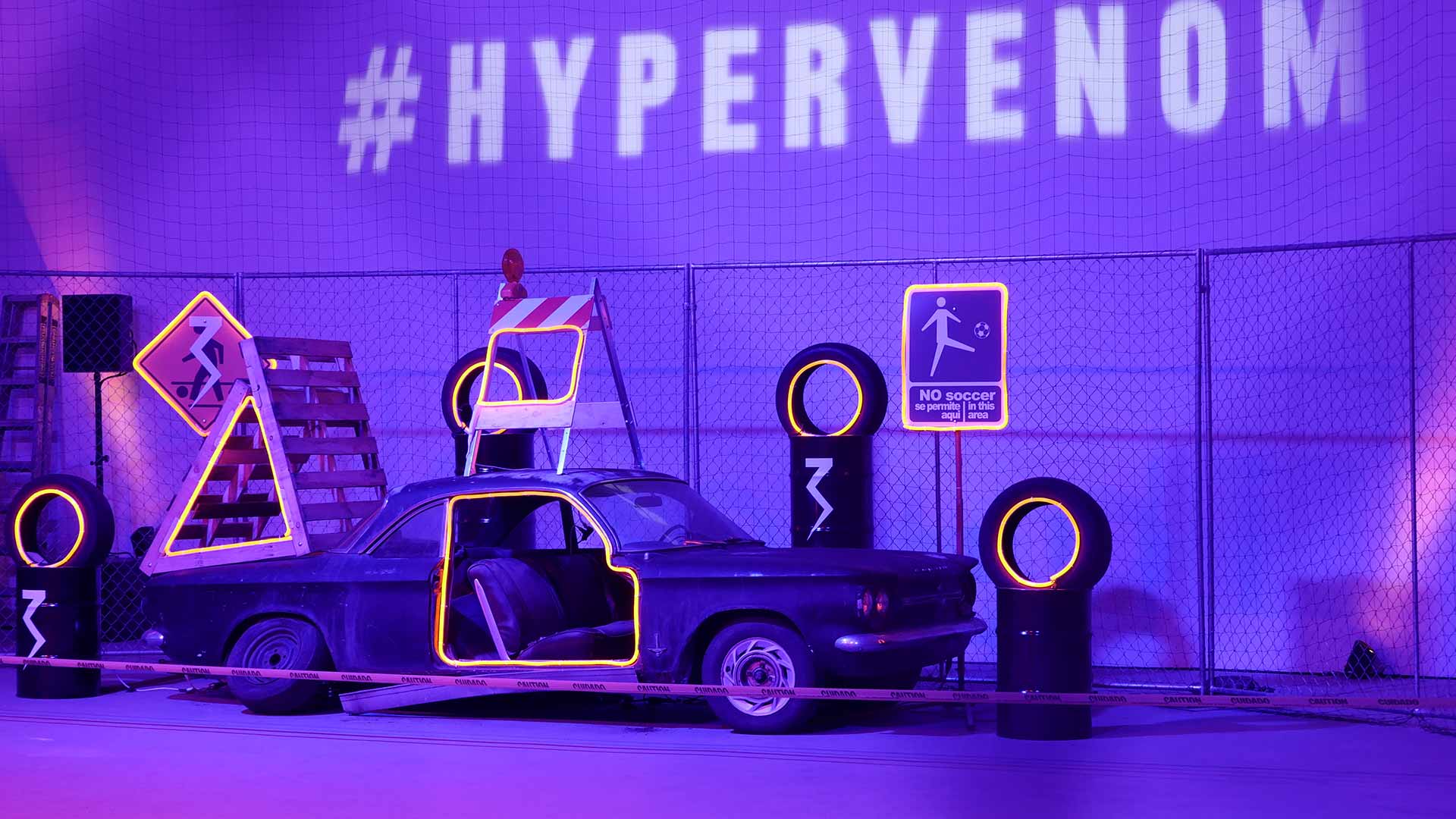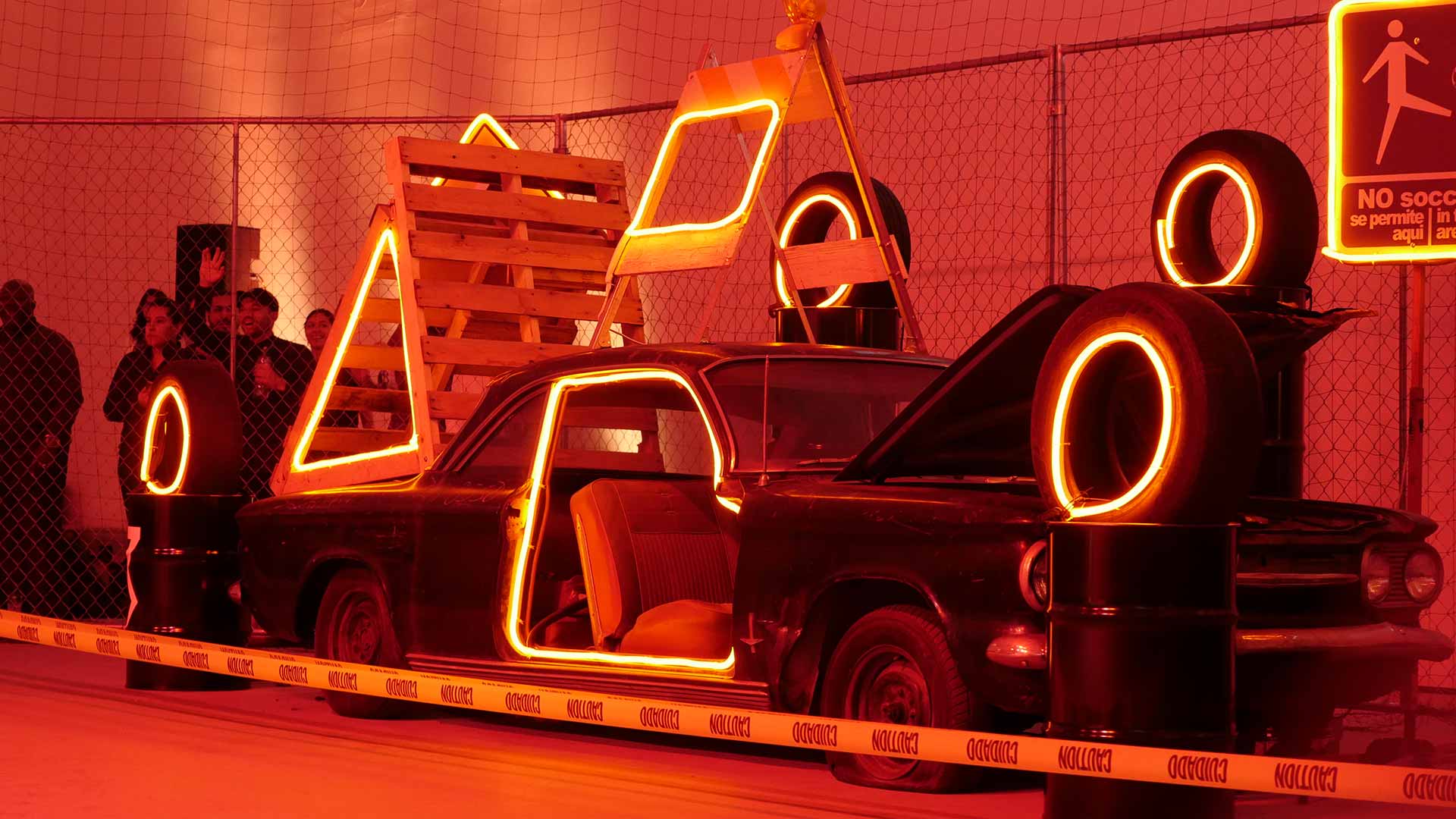 Upon approaching, we were greeted by rhythmic beats of hip-hop and rays of neon lights filtering through the evening's darkness. Inside, a diverse crowd had already gathered to witness and celebrate the Hypervenom 3 release with small-sided games and contests of skill. Taking center stage was a fenced-in pitch consisting of goals and multiple targets on both sides set within an urban landscape.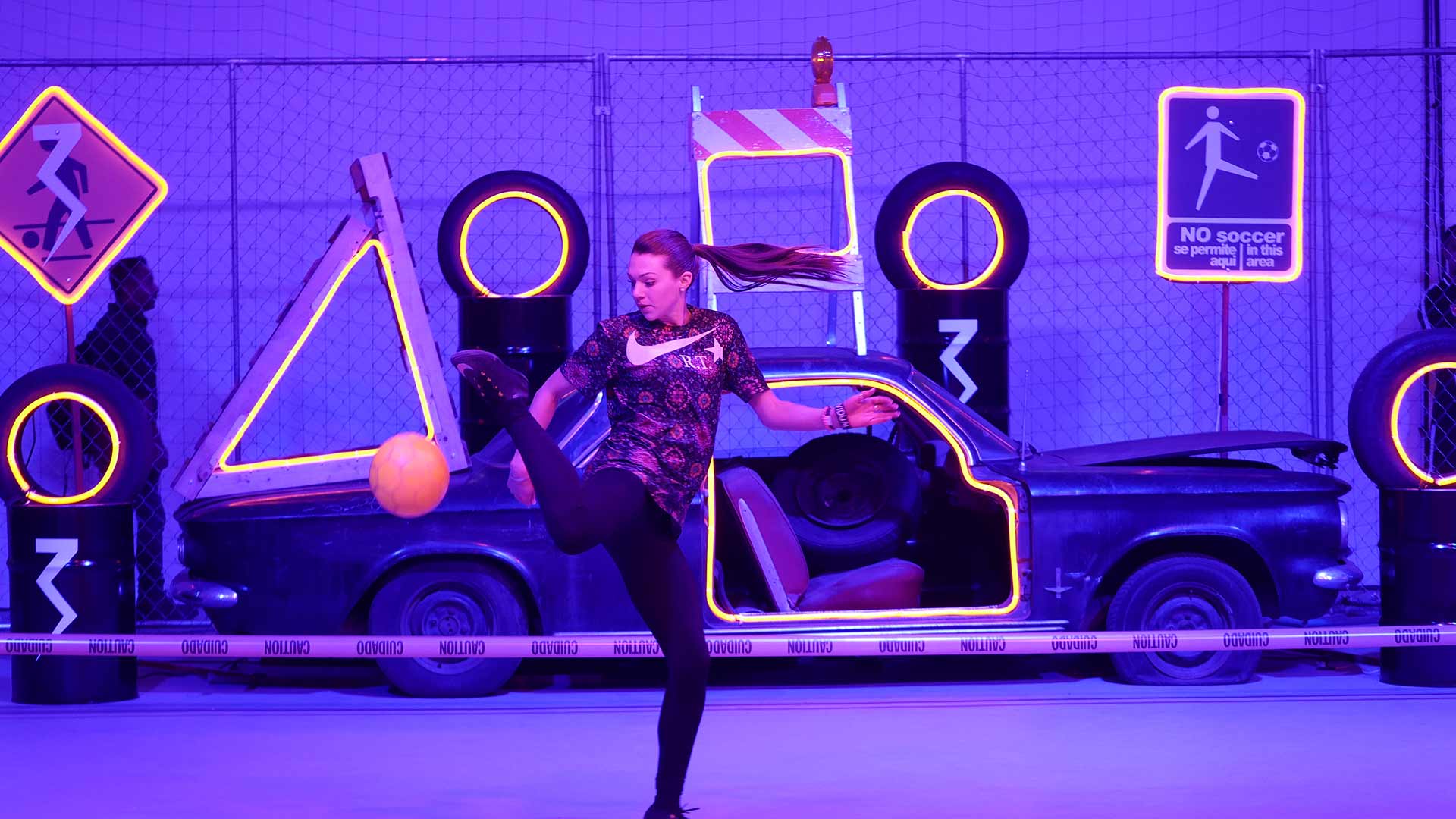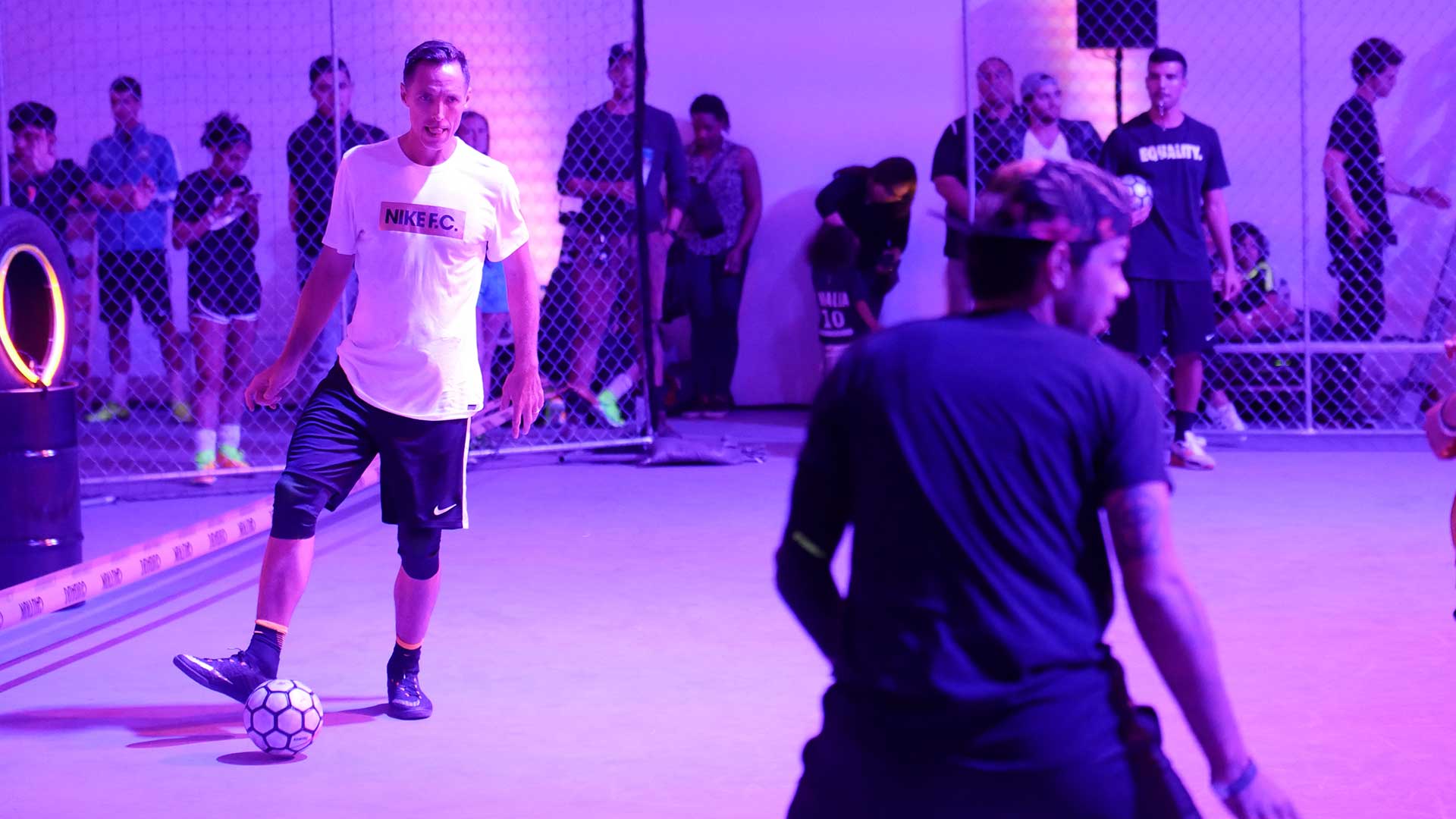 Short and speedy 3v3 games were contested between co-ed teams at rapid-fire pace. Adding to the flair were guest appearances by uber freestyler Indi Cowie, and two-time NBA MVP and soccer superfan Steve Nash. NWSL pros Yael Averbuch, Shawna Gordon, and Jamia Fields also battled against some of L.A.'s best young players and street crews.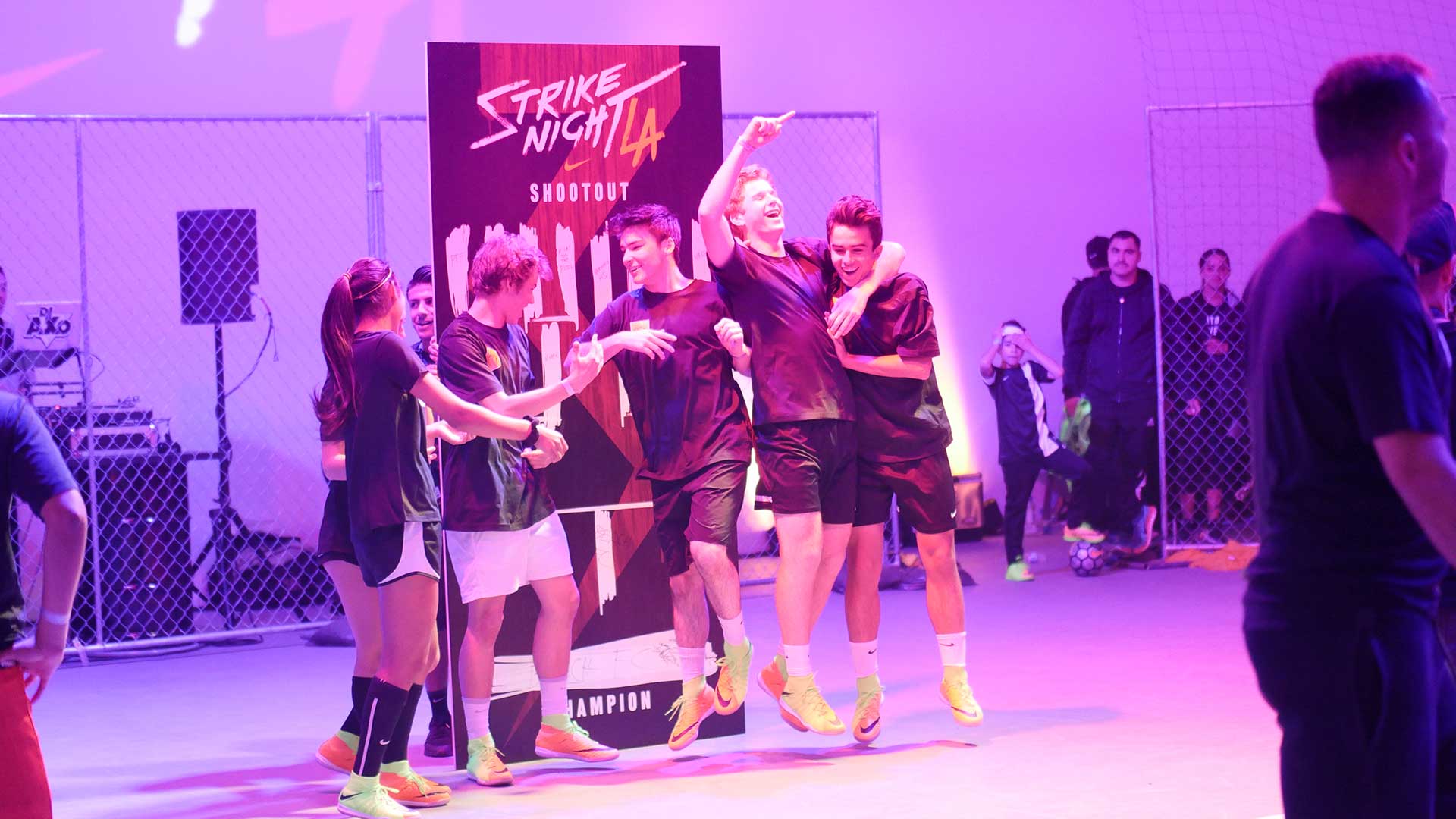 At the end of the night, the winners each received a backpack filled with Nike gear and custom Hypervenom footwear signifying them as the city's best finishers. Strike Night LA successfully marked the Hypervenom 3 release while championing street football in Los Angeles. Players and fans, young and old, celebrated on this exciting night as a memorable piece of the urban football movement.