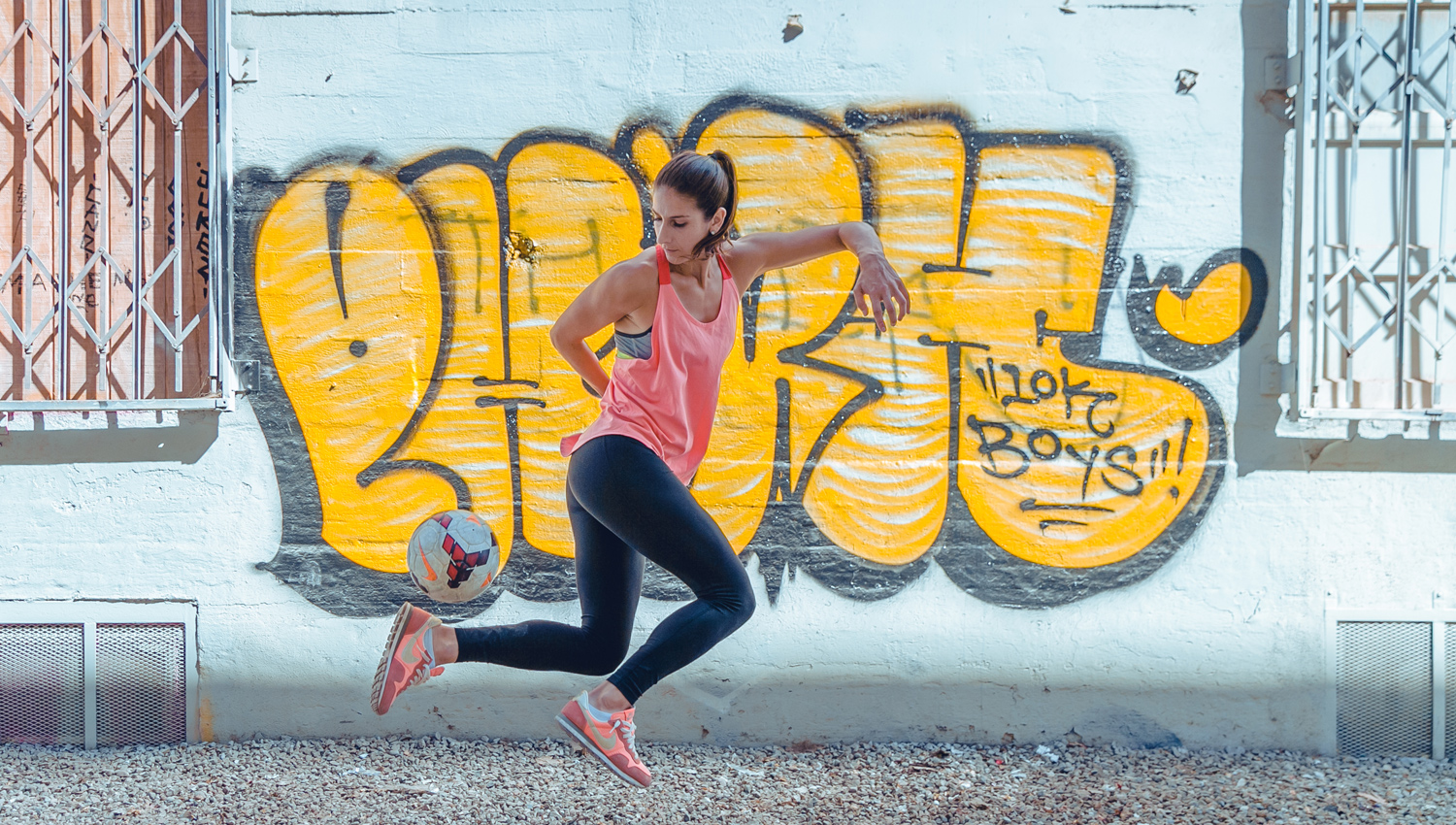 Earlier this week I had the pleasure of sitting down with Yael Averbuch, a highly decorated midfielder for National Women's Soccer League team FC Kansas City and a newly minted Angelino. Averbuch has played for the U.S. at every level of the youth national teams, in addition to having 26 caps for the U.S. Women's National Team.
I first met Averbuch through her boyfriend, Aaron, who's a reporter for Fox Soccer. Aaron and I were on a roundtable football discussion hosted by Adidas, and he later introduced me to Averbuch, who happens to be sponsored by Nike. Averbuch is smart and friendly with an aura of dedication and focus that most likely comes from being a professional athlete most of her life.
With the NWSL season having recently ended for FC Kansas City and only a couple weeks to go before rigorous off-season training begins, I was fortunate to catch up with her in sunny downtown L.A. and talk shop about being a soccer pro, her new business, and her aspirations to get even better at the age of 30.
Urban Pitch: What are you up to now that the NWSL season is over for you?
Yael Averbuch: During the offseason I actually train more and harder than I do in season since it doesn't matter if I'm sore or tired – no games to rest for! So I'll be training a ton, especially in the weight room, and playing pickup games as much as possible. I'm also going to be focusing on growing my business, Techne, and exploring L.A.!
That's right! So you recently launched Techne, a soccer training app. How has that experience been? Any particular highlights or challenges?
I've learned an incredible amount from launching my own business. It's been exciting and nerve-wracking all at once. For sure the best part is hearing from players (anywhere from 6 years old to my pro teammates) that they love using the app and find the training program valuable. It's certainly a challenge to stay organized and manage all the administrative pieces but that feedback from the players makes it very worthwhile!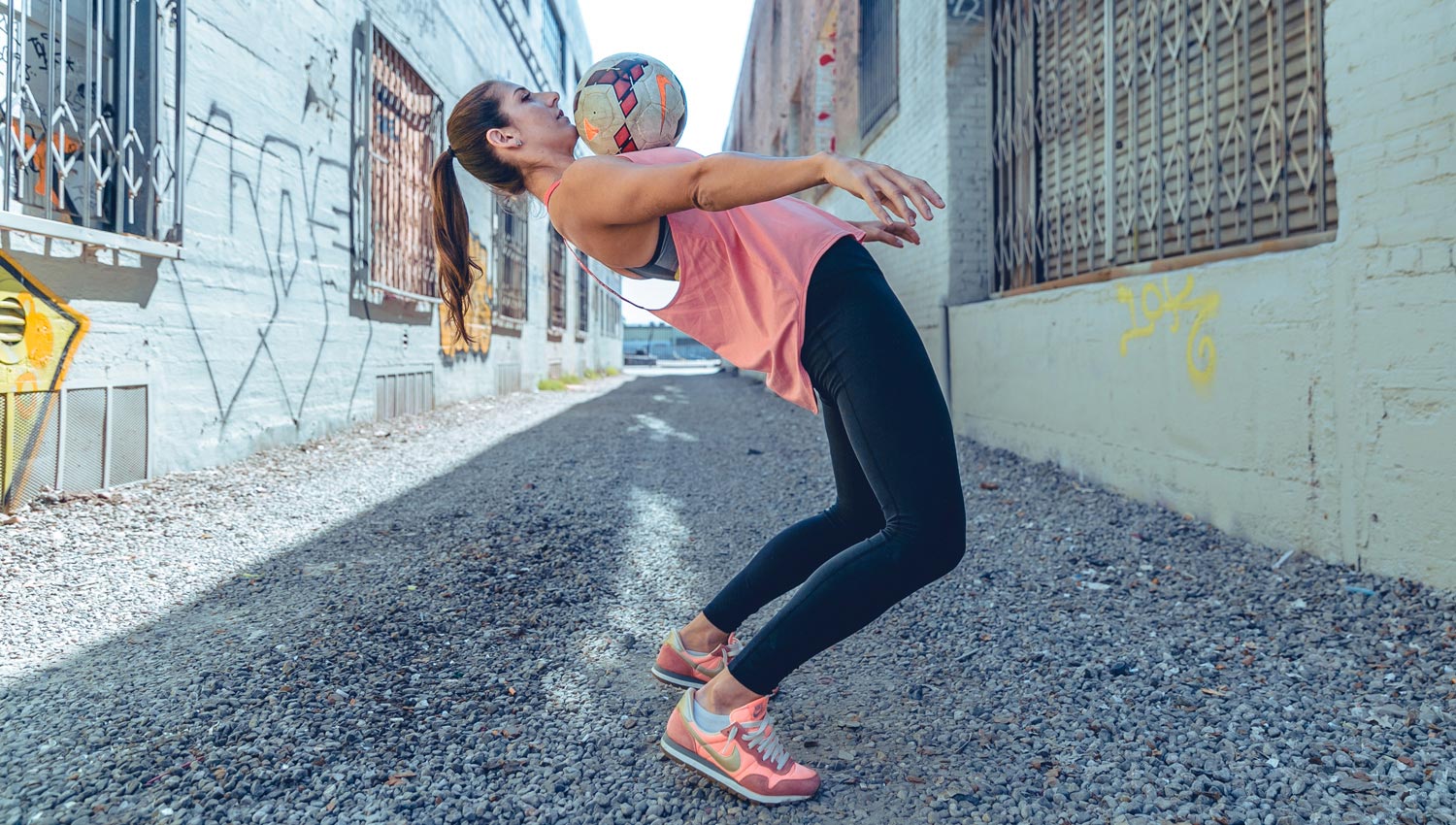 How do you like living in L.A.? Have you experienced any L.A. moments yet?
I'm not sure what an "L.A. moment" is but I have experienced two that may fit: one was seeing the sun set over the ocean and the other was paying $7.50 for a latte.
Haha that's hilarious! Speaking of L.A., street football is pretty big here.  What do you think about the small-sided game overall?
I LOVE playing small-sided. Probably more than 11v11 a lot of times. The constant involvement is a ton of fun and I like to have the freedom to try things that I can't really do when playing center back for my pro team. It's nice to play for fun, although I am always super competitive!
That's actually pretty cool to hear from a pro. Hopefully we can play together sometime soon! So what are your goals for 2016?
My goal at this point in my career is always to continue to improve. As an "older" pro, it gets harder and harder to find margins of improvement physically as well as technically and tactically. If I'm able to go into this next season as a 30 year old and feel that I'm the best I've ever been, it will be a huge personal victory! I would also like to grow Techne to 1000 users. That's a lofty goal but I'm hoping it can happen.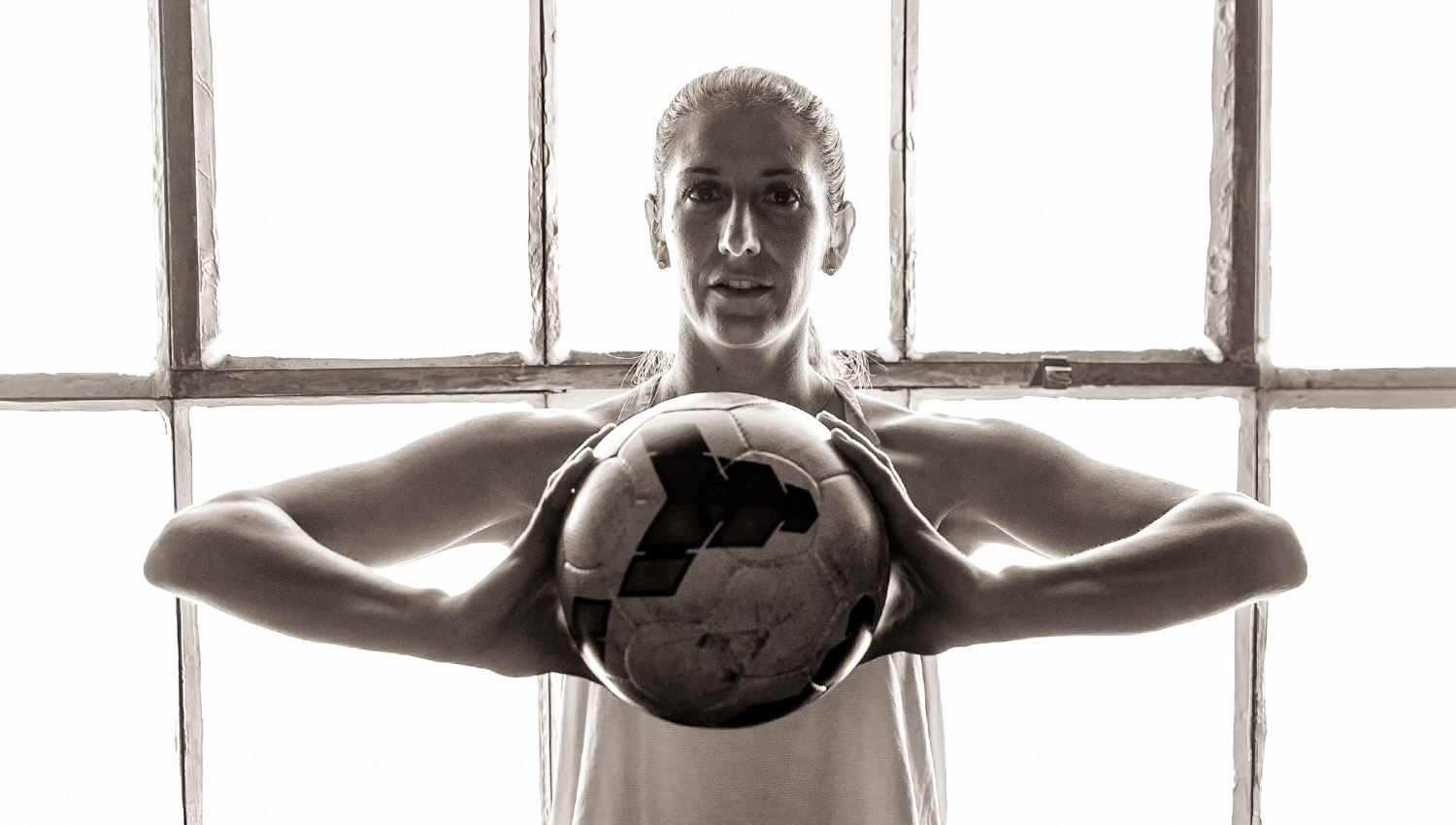 Be sure to check out our exclusive podcast with Yael Averbuch.
Photography by Imad Bolotok for Urban Pitch.