As the self-proclaimed greatest to ever play won his fifth Ballon d'Or last week, we take a look back at all of the boots worn during Cristiano Ronaldo's Golden Ball campaigns, including the recently unveiled "Quinto Triunfo" Mercurial Superfly CR7. 
Forget being better than his arch-rival Lionel Messi — Cristiano Ronaldo said that he is the "best player in history" after winning his fifth Ballon d'Or last week. The win ties him with Messi for the most all time, thus giving Ronaldo die-hards more ammunition in the often heated (if not tired) argument regarding who is the best of this generation.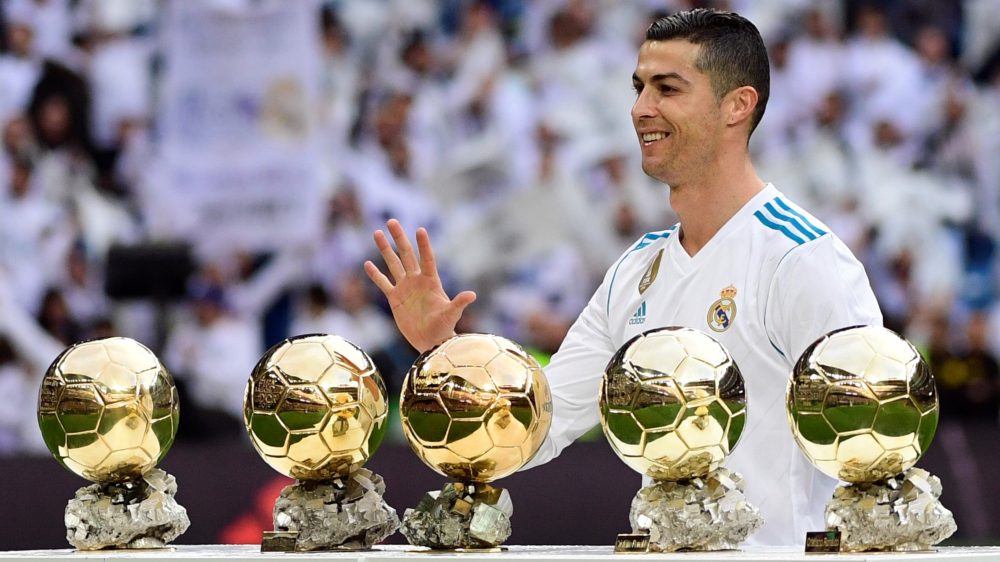 Wanting to avoid the seemingly endless path of that debate, we are here instead to examine Ronaldo's storied career — more specifically, his boots. Nike has once again released a special edition pair of cleats commemorating Ronaldo's Ballon d'Or triumph, a tradition that dates back to Ronaldo's second win in 2013.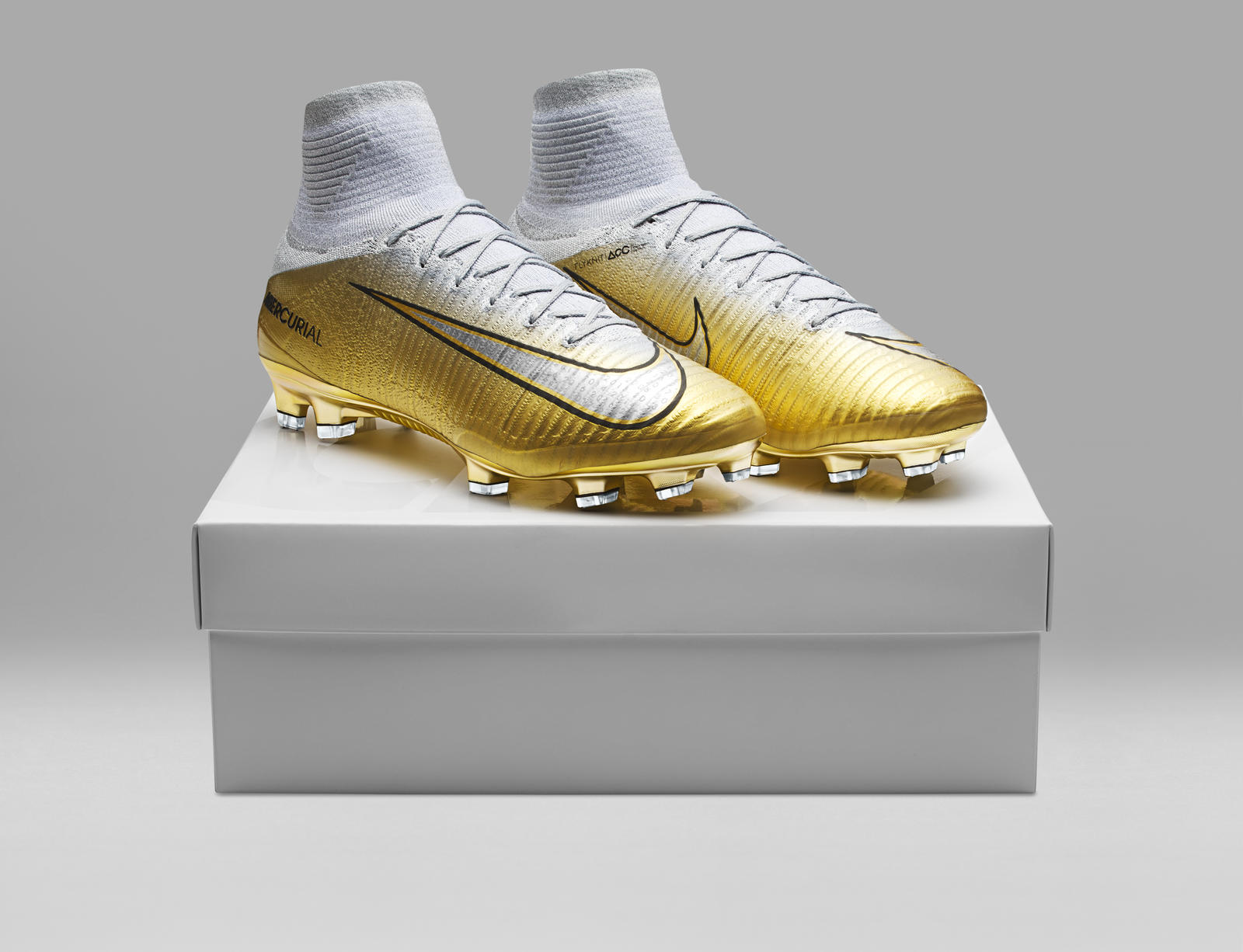 Like the previous boots in the series, the Mercurial Superfly CR7 "Quinto Triunfo" features a healthy dose of gold and will be available in limited numbers upon its release on December 14.
The boot release inspired us to go back and examine the signature Nike Mercurials worn by Ronaldo in all five of his Ballon d'Or campaigns, from the Vapor IV in 2008 to the most recent Superfly CR7.
2008: Mercurial Vapor IV SL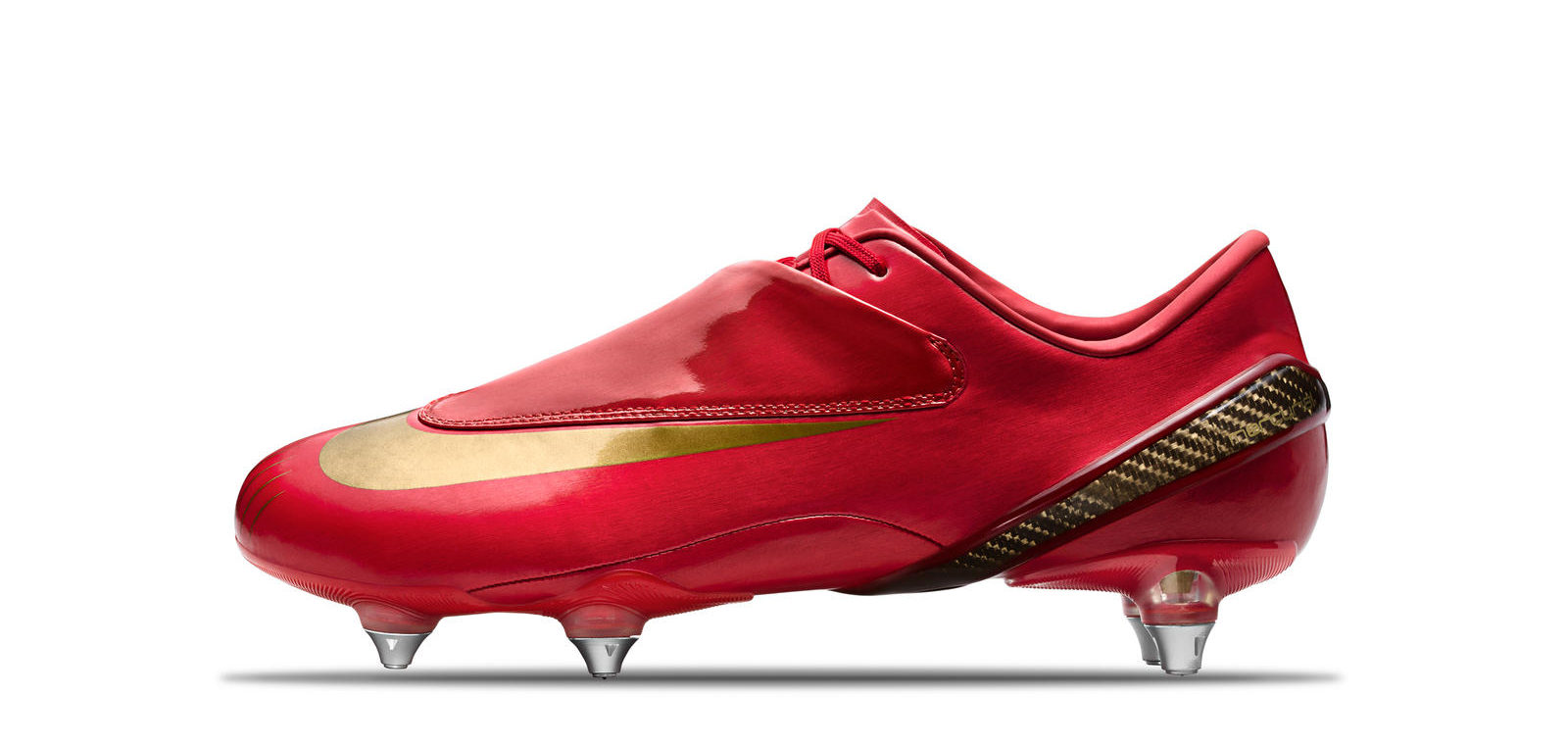 Kicking off the now decade-long Ronaldo-Messi era, 2008 was particularly successful for Ronaldo. He took home his first Ballon d'Or, in addition to winning a Premier League title with Manchester United and being the Champions League top scorer.
The 23-year-old rising phenom hadn't received a signature Nike boot yet (he would get one two years later), but the striking Mercurial Vapor IV SL is synonymous with CR7. Available in striking colorways like bright orange and neon green, the Vapor IV SL made statements with both how it performed and how it looked.
2013: Mercurial Vapor IX CR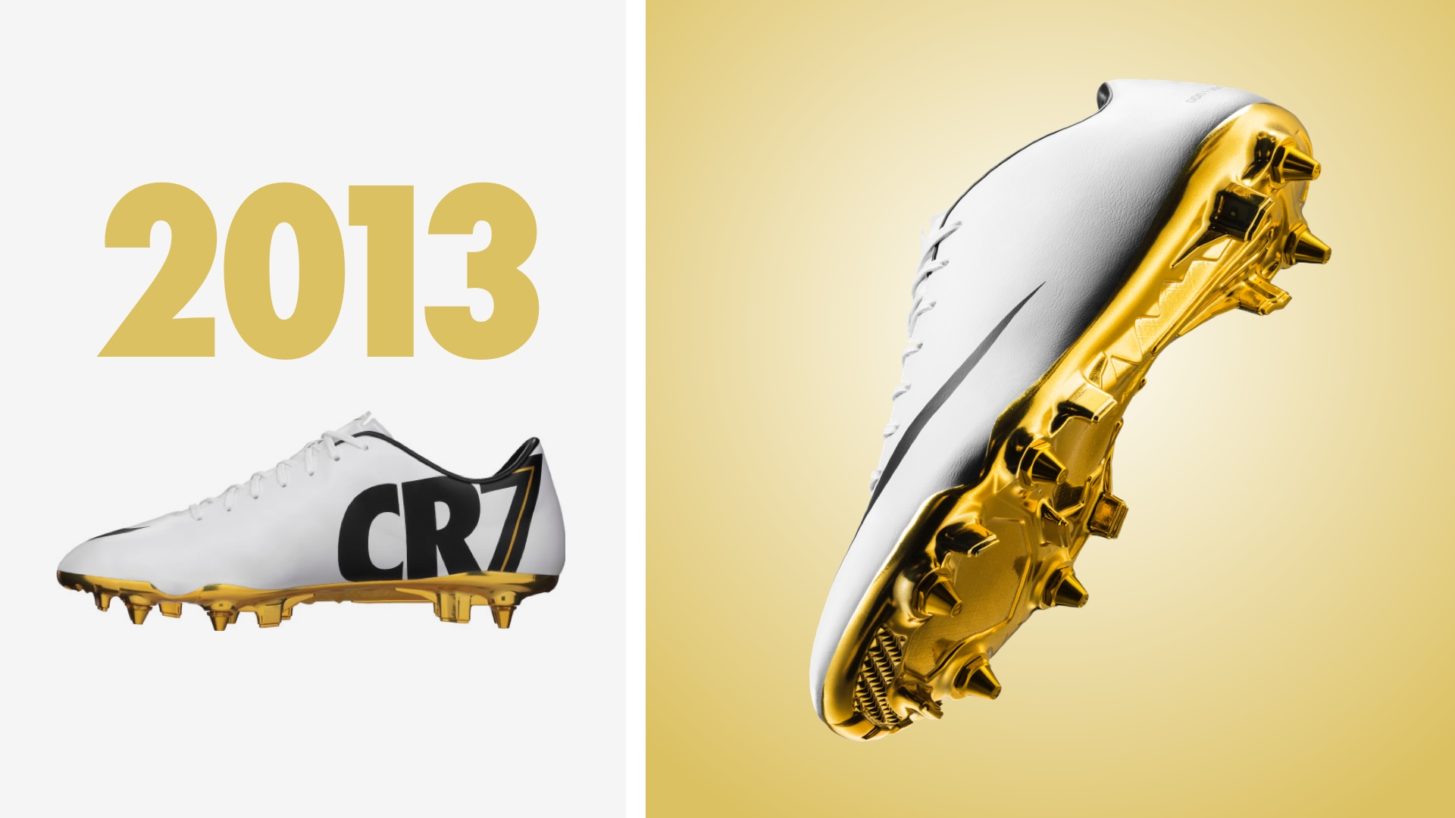 Following a four-year run by Messi, Ronaldo finally returned to football's pinnacle after a strong 2013 campaign in which he reached 300 career club goals and 200 goals with Real Madrid.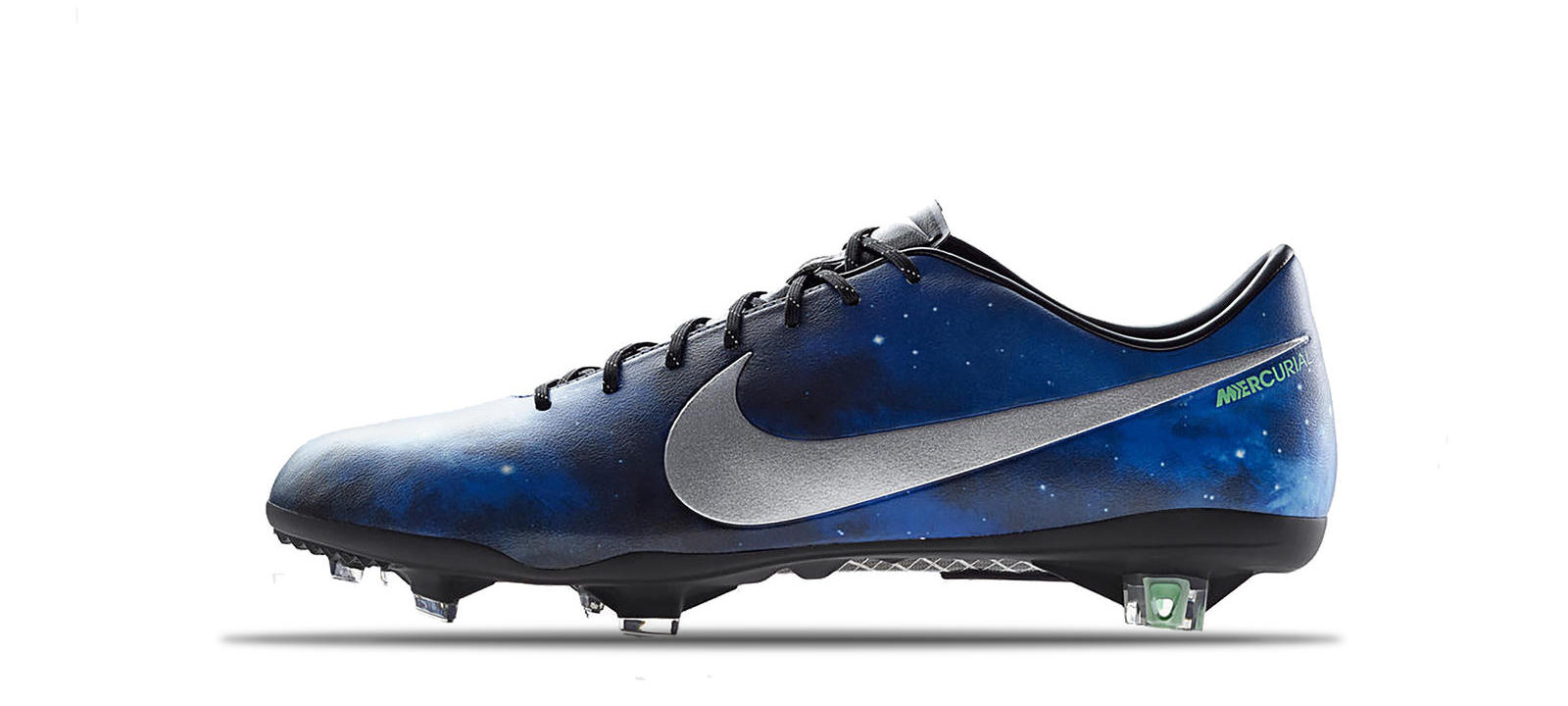 Throughout the year, Ronaldo sported the Mercurial Vapor IX in a plethora of colorways, including the ridiculously dope galaxy-themed "Supernova" edition rolled out prior to El Classico. In addition, Nike released its first (and best) Ballon d'Or commemorative boot for Ronaldo in a limited run of 100 — making them one of the most rare and coveted amongst bootheads.
2014: Mercurial Superfly IV CR7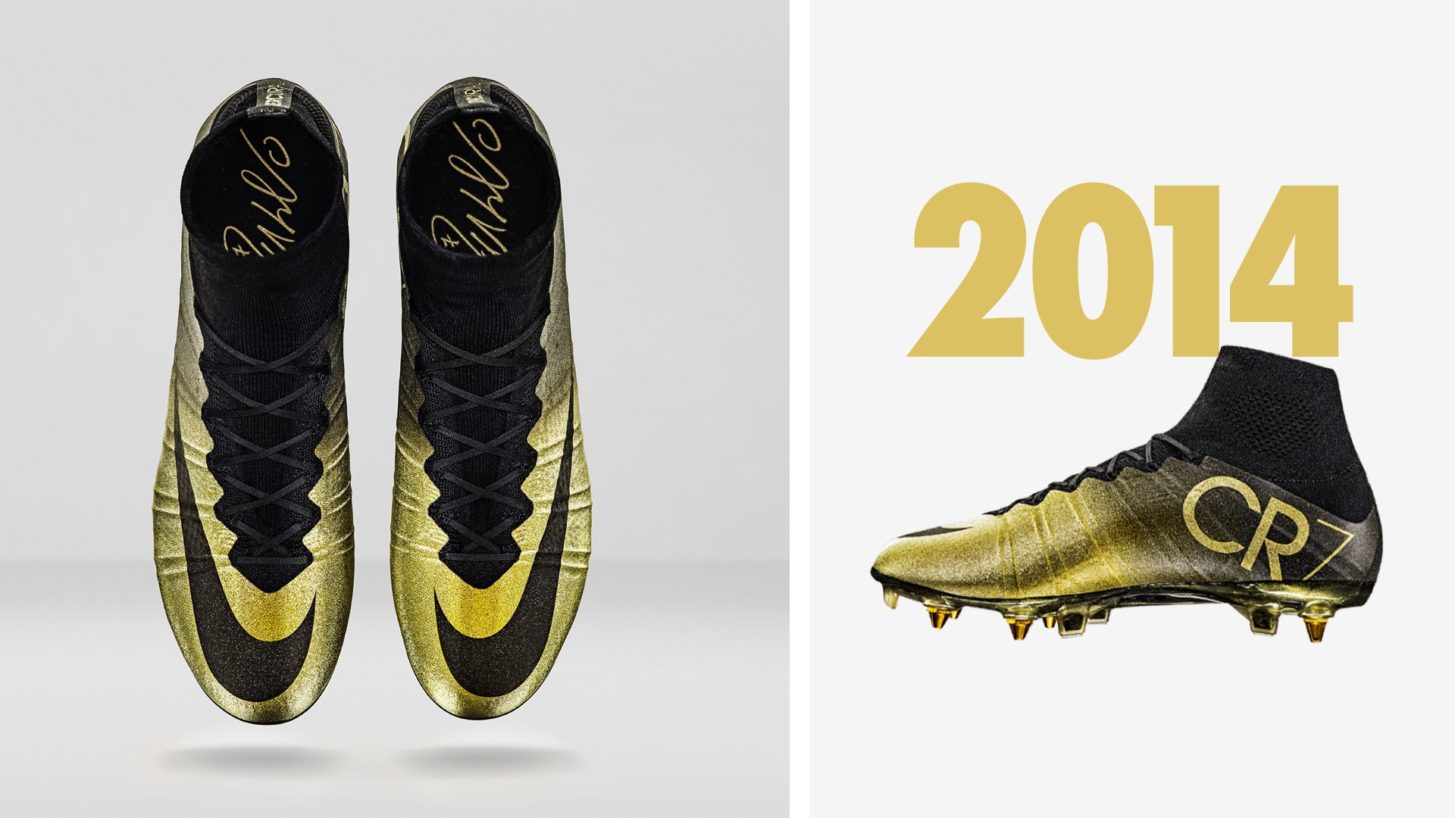 Ronaldo ditched the low-cut boots for the first time in his career in favor of the revolutionary mid-cut Superfly IV. Featuring a Dynamic Fit Collar and Flyknit material throughout the upper, these boots connected to the player like none other before it.
Just as it had done the previous year, Nike dropped a gold-draped edition dubbed "Rare Gold" that celebrated Ronaldo's second-straight Golden Ball award for a season in which he won his first Champions League with Real Madrid and scored an absurd 62 goals.
2016: Mercurial Superfly IV/V CR7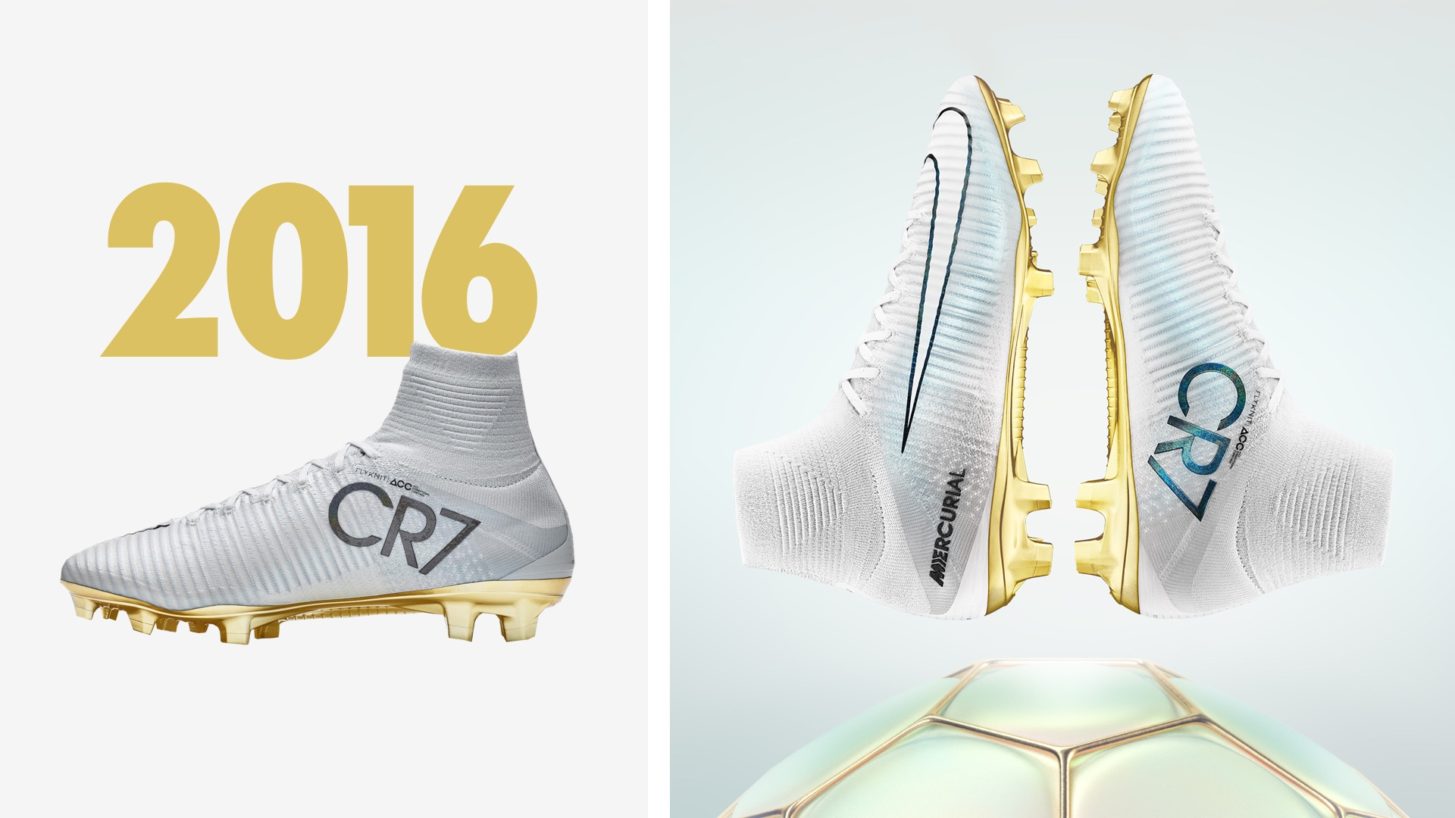 Arguably the most successful year of his career, Ronaldo brought Portugal its first major title at Euro 2016 in addition to another Champions League title with Real Madrid (not to mention his fourth Ballon d'Or).
In celebration of all of the hardware, Nike released the stunning Superfly V CR7 "Vitorias" which featured an iridescent swoosh and CR7 detail in addition to a gold plated bottom. Other notable colorways donned by Ronaldo included the "Natural Diamond" Superfly IV and "Discovery" Superfly V, which represent chapters two and three, respectively, of the seven-part series of boots that chronicle his storied career.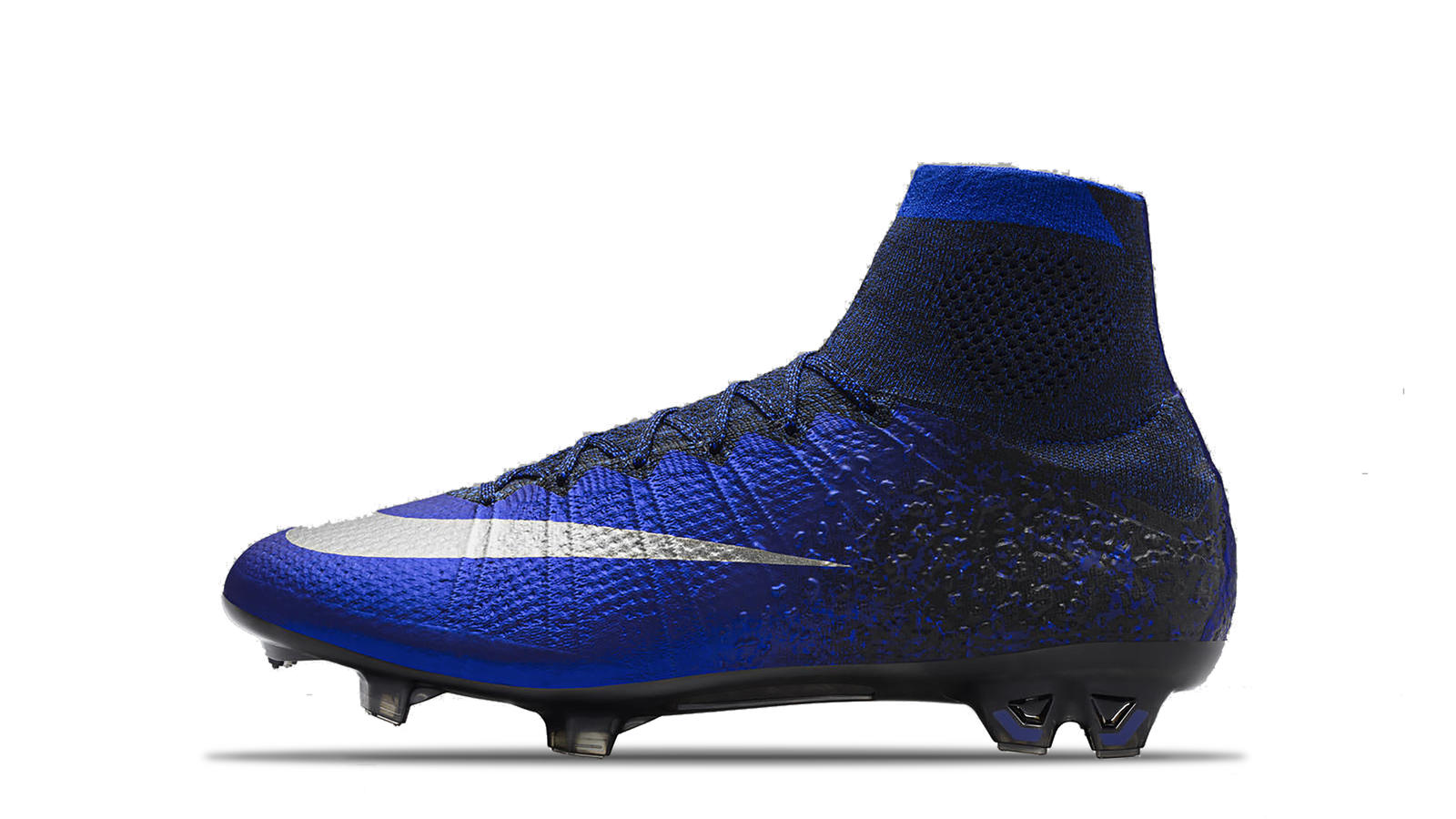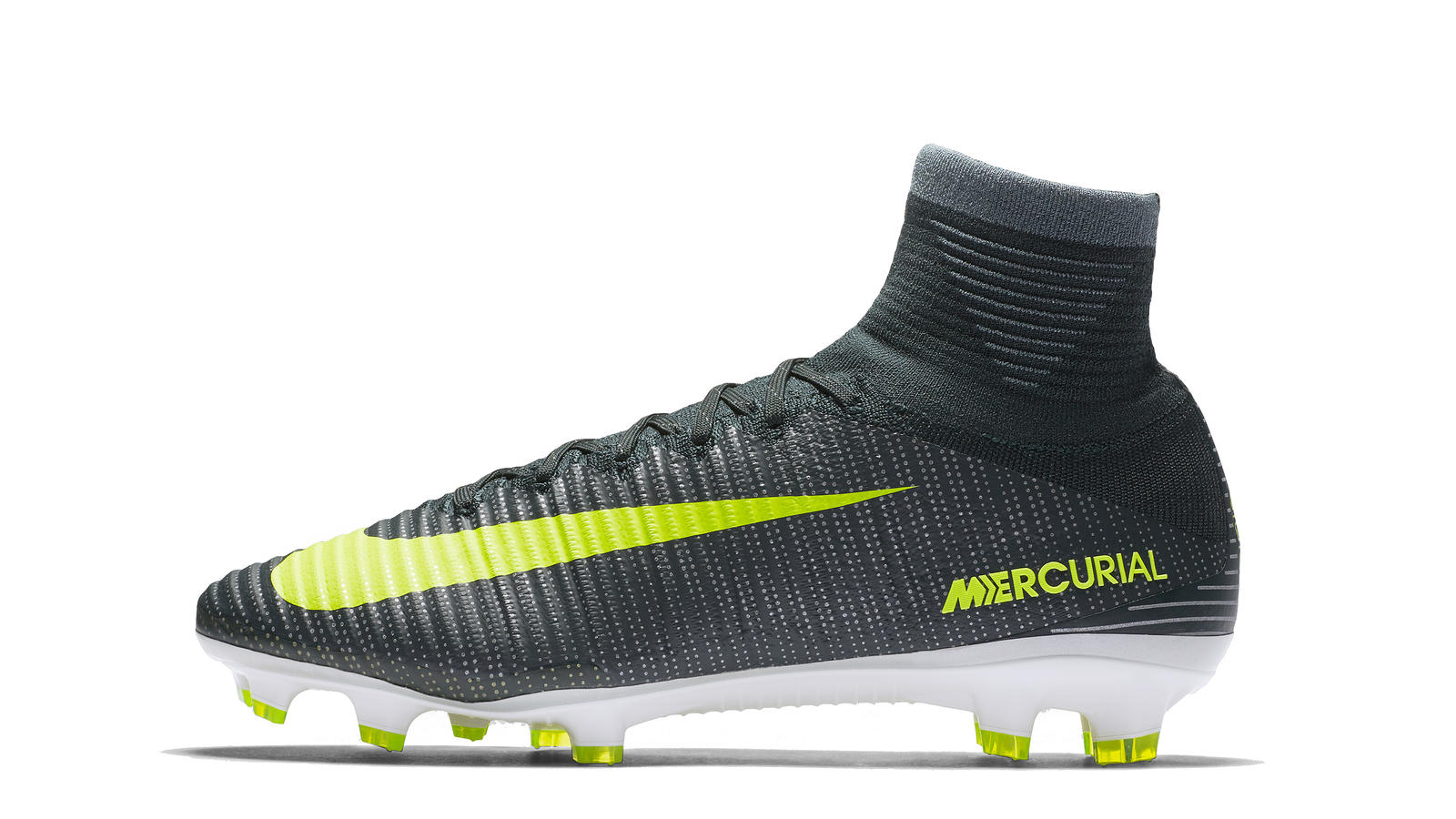 2017: Mercurial Superfly V CR7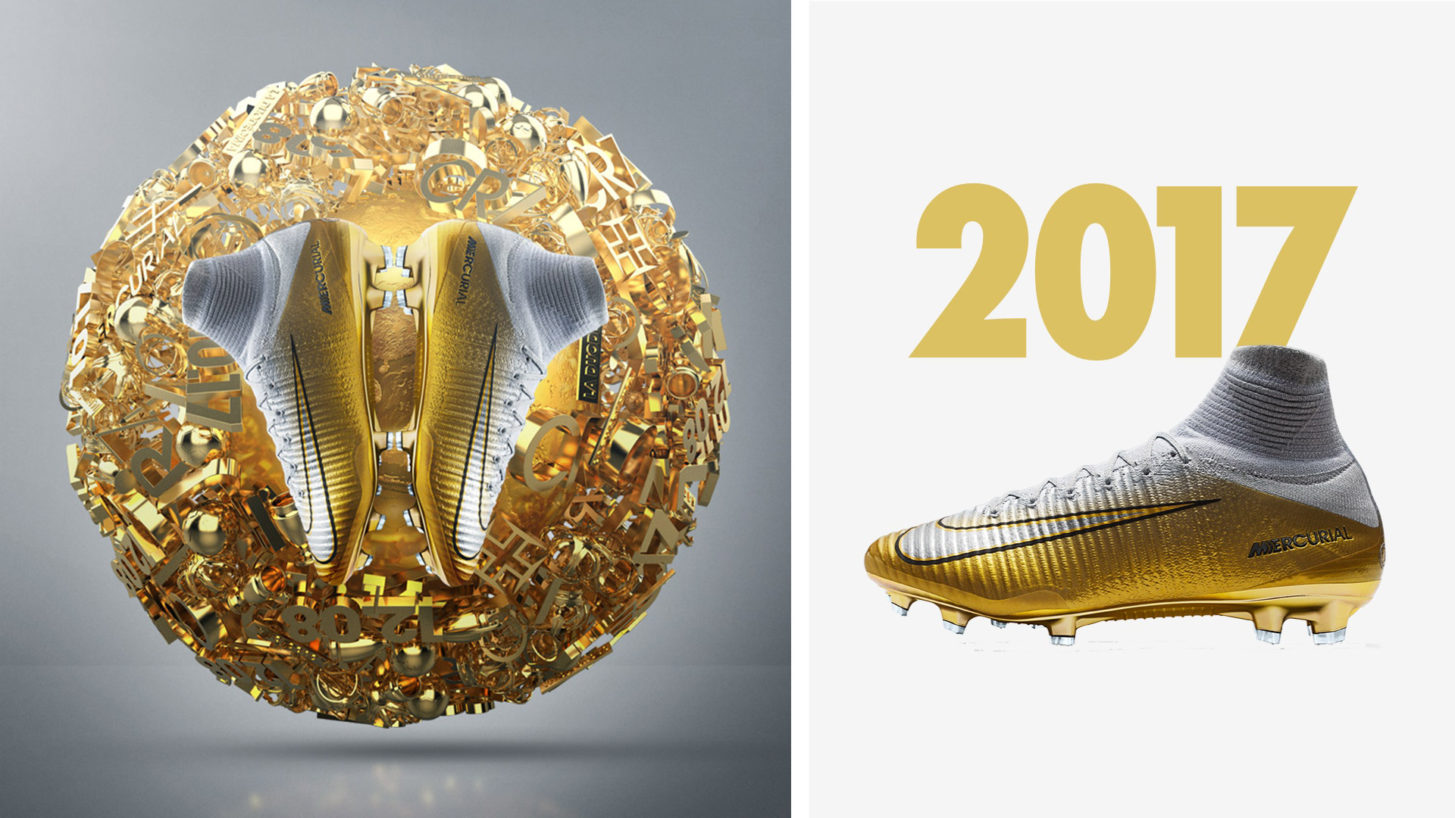 Yet another year in his seemingly endless prime, Ronaldo was able to take home his fifth Ballon d'Or despite leaked rumors that Messi had won. Nike continued to provide Ronaldo with some of the most striking and high-performance boots in some visually stunning colorways, like the "Cut to Brilliance" Superfly V, which served as chapter five in the seven-part series.
To celebrate the second back-to-back and record-tying fifth overall title of his career, the "Quinto Trunfo" Superfly CR7 features some of Nike's latest and most premium technology.
Getting rid of the CR7 on the shoe's instep made way for a special Swoosh that displays all five years in which he has won the Golden Ball. The years are only visible through motion, a treatment used by Nike for the first time. The boots will be released in a limited run of 1,000 pairs and are set to drop on December 14.