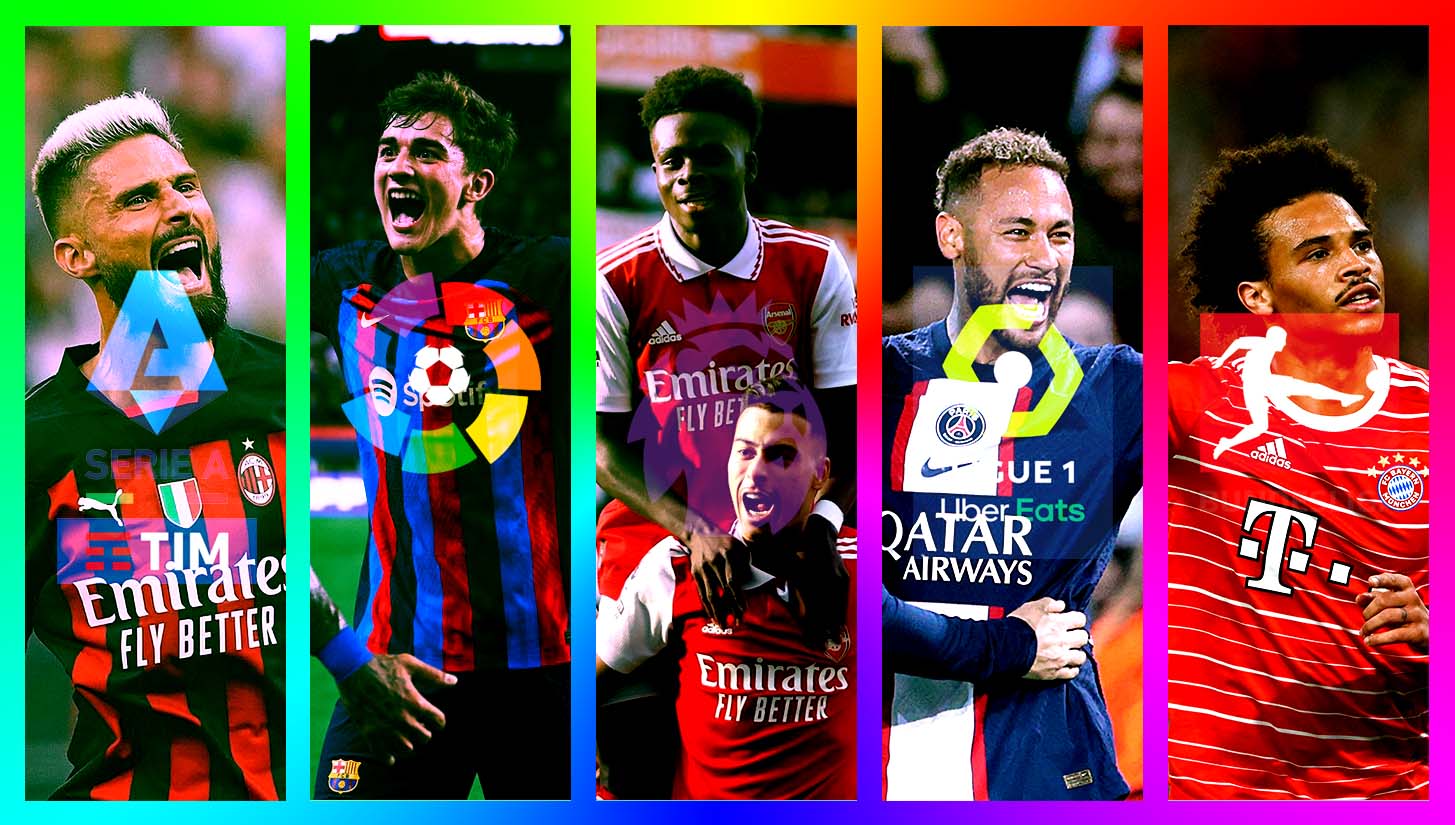 With most of Europe's elite clubs back in action, we take a look at which teams have come back strong after the 2022 World Cup, and which clubs have foundered. 
Last week, we took a look at which teams from Spain's La Liga sent the most (and the most-involved) players to the 2022 World Cup, and how they'd all fared in their returns to action after the seven-week hiatus. Based on a minuscule one-game sample, it appeared, not overwhelmingly it must be said, that the lesser-represented sides had benefitted from the extended break.
Another week's action, preceded by the Copa del Rey's round of 32, brought something of a return to form for some, namely Real Betis and, technically, Barcelona. It must be said, though, that the Blaugrana needed extra time and some heroics from Ansu Fati to edge by six-year-old club CF Intercity in the Copa, and occasionally flirted with disaster in a 1-0 away win in league play over Atlético de Madrid.
Conversely, three top-half sides from Madrid — Real Madrid, Atleti and Rayo Vallecano — all suffered disappointing defeats. Los Blancos in particular will be a wee bit concerned, after following up a harder-than-it-should-have-been win over Real Valladolid with a 1-0 Copa win over fourth division Cacereno, which preceded a 2-1 away loss to Villarreal.
The process of putting the Spanish top flight under a magnifying glass begged the question: How have the teams in Europe's other top leagues reacclimated to domestic competition post-World Cup?
Most of Europe's Elite Are Back In Business
First off, we have the Bundesliga. Among the things that set the German top tier apart from its counterparts is a commitment to hefty winter break that allows players to properly recharge their batteries. A November World Cup did nothing to change this, as the Bundesliga is not slated to return to action until January 13.
Then, of course, there is the most prominent and talent-stuffed league in Europe, the English Premier League. A total of 133 players from the Premier League's 20 clubs represented 26 nations at the World Cup — 120 logged time on the pitch in Qatar. Some 91 Premier League players represented nations that progressed from the group stage, with 63 making it through to the quarterfinals, and a dozen reaching the semifinals.
Nearly half of the league, or nine clubs, consisting of Southampton, Bournemouth, Newcastle, Crystal Palace, Brentford, Wolves, Everton, Leeds United, and Nottingham Forest, had no more than five representatives in Qatar, who played, on average, less than two full competitive matches over the course of the six-week break.
Another half-dozen clubs sent between five and 10 players, some of whom saw significant action, but were largely not involved in especially deep runs. Liverpool's seven players played a total of 1,790 minutes, with Holland's Virgil van Dijk (480) and Brazil keeper Alisson (380) leading the way, but only France's Ibrahima Konaté (292) reached the final four. Arsenal's whopping 10 players saw 1,700 minutes of action, about two-thirds by Switzerland's Granit Xhaka, United States' Matt Turner, England's Bukayo Saka, and Senegal's Thomas Partey. Similarly, six players from Fulham played 1,332 minutes, though none after the round of 16.
West Ham's five reps logged 1,156 minutes, pretty evenly distributed between quarterfinalists Declan Rice of England and Lucas Paquetá of Brazil, and fourth-placed Morocco's Nayef Aguerd. Brighton and Hove Albion and Aston Villa combined for 12 players and 2,775 minutes, though only eventual champions Alexis MacAllister (Brighton; 555) and people's champion Emiliano Martínez (Aston Villa; 690) played post-round-of-16.
The overwhelming majority of Premier League participation in the World Cup came from four of the "big six" — Tottenham Hotspur (11 players, 3,600 minutes), Chelsea (12 players, 3,303 minutes), Manchester United (13 and 3,587), and Manchester City (16 and 4,572). Suffice it to say, these 52 players were all over the group stage and (for the most part) the quarterfinals. From there, Chelsea's Mateo Kovačić (Croatia) and Hakim Ziyech (Morocco), and Tottenham's Ivan Perišić (Croatia) played major roles in runs to the third-place match, with Raphaël Varane (Man United) and Hugo Lloris (Spurs) helping France to the final, and Julián Álvarez (Man City), Lisandro Martínez (Man United), and Cristian Romero (Spurs) helping power Argentina to the ultimate prize.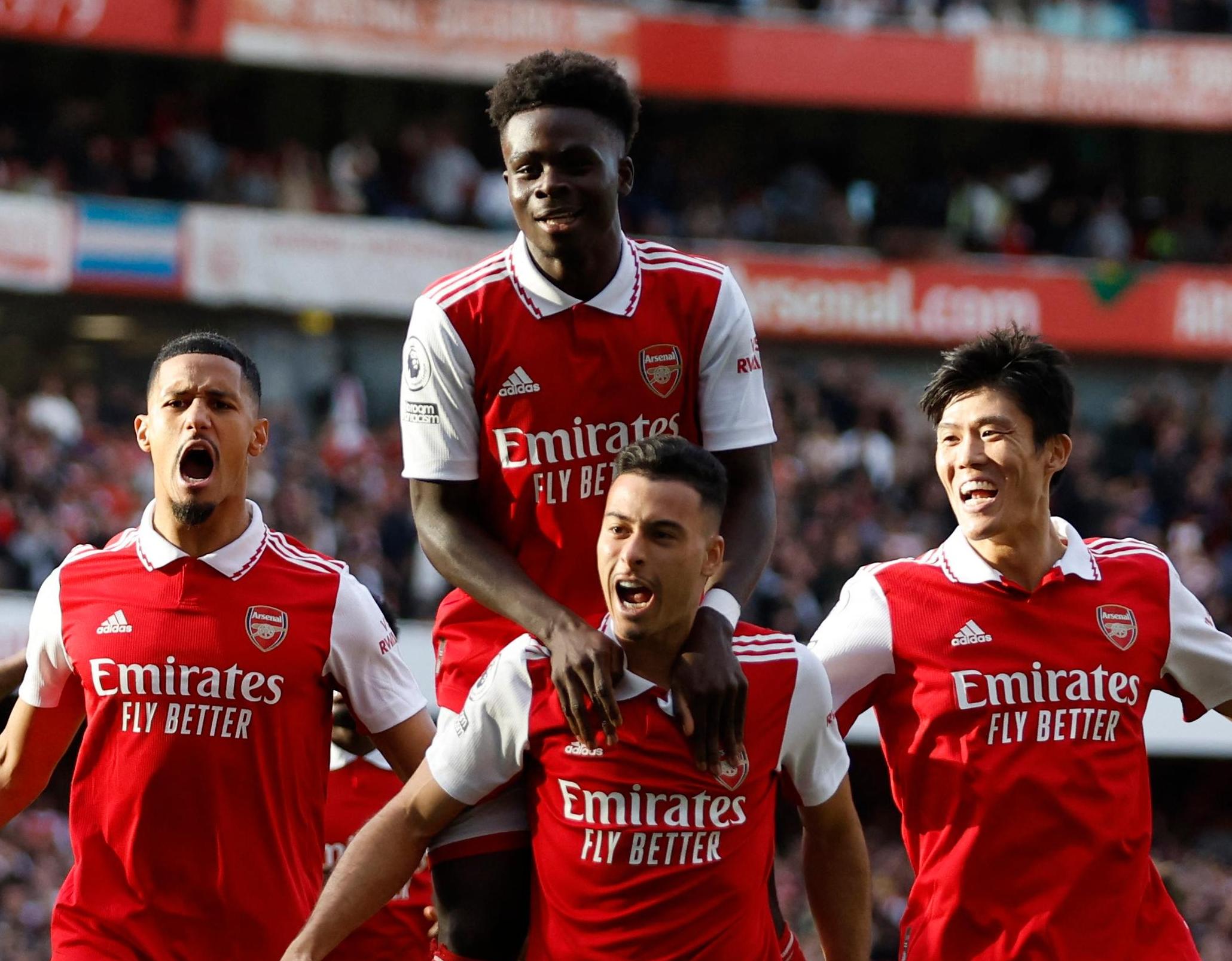 Thanks to the Premier League's curiously packed holiday schedule, which was basically unchanged from previous years, we've seen quite a bit more of these sides since the end of the World Cup.
Unsurprisingly, the league's bottom five, already struggling terribly before the break, have continued to languish, with a total of six points from a combined 15 league post-break matches, and just one win — a 2-1 away triumph by 19th-placed Wolves over 18th-placed Everton.
Further up the table, Spurs took just one point from their first two games back, Newcastle have turned in scoreless draws in their last two, Liverpool are fresh off a 3-1 loss to Brentford, and Man City have sandwiched an inexplicable draw with Everton between two wins (in addition to an ugly 2-0 loss to Southampton in the EFL Cup).
Conversely, now-ninth-placed Brentford have taken seven points from a three-game run that's included Liverpool and Spurs, while Brighton, despite a 4-2 loss to Arsenal, have beaten Everton and Southampton by a combined score of 7-2, and have sole possession of eighth. Most impressive, however, have been Fulham, who've won four straight by a combined 8-2 and now sit sixth, and Manchester United, who've built on a pre-World Cup win over Fulham with three straight of their own, admittedly against lackluster competition, but, impressively, without allowing a goal.
Meanwhile, Back "On the Continent"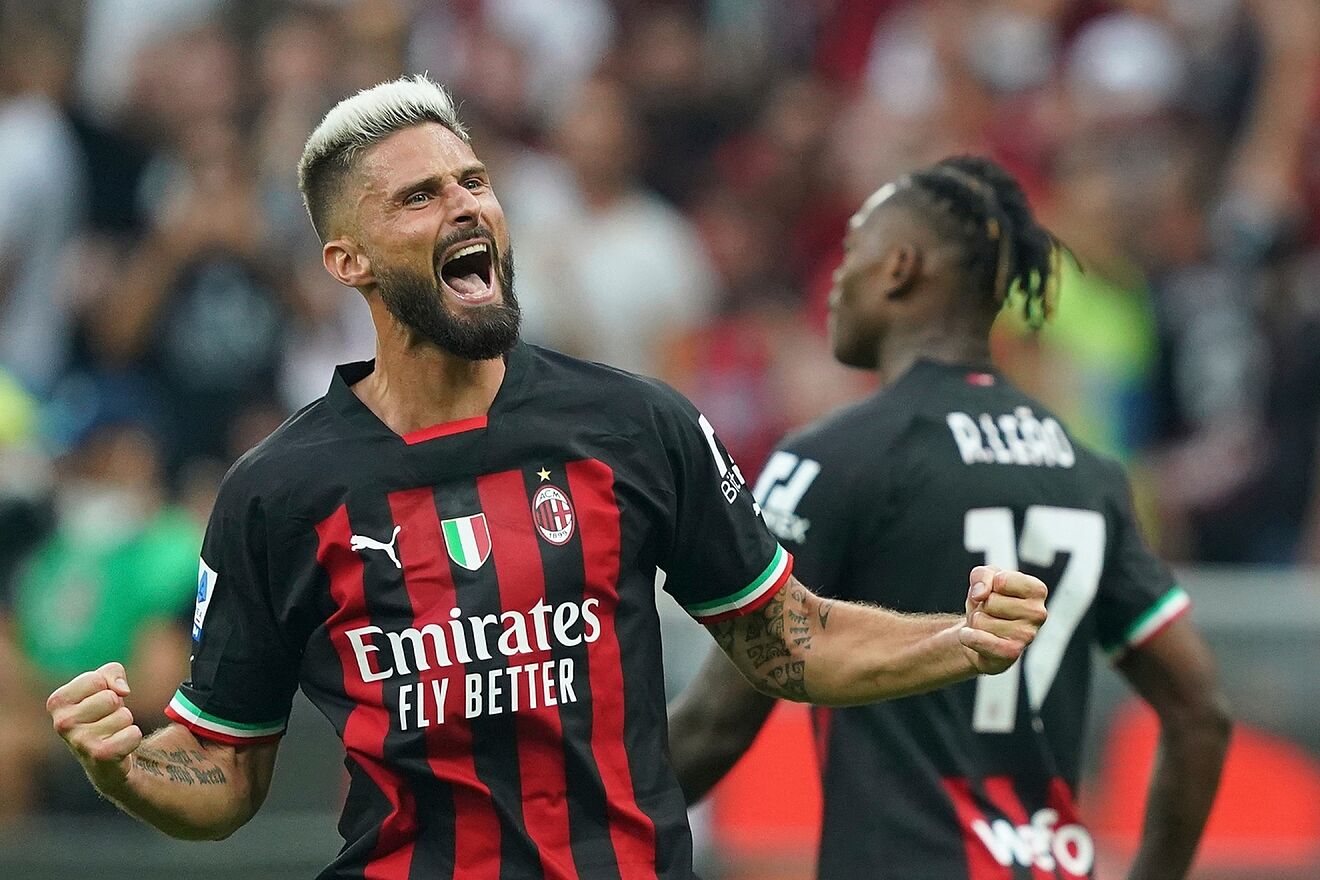 Meanwhile, Serie A, despite the notable absence of Italy's Azzurri from the tournament, sent 65 players to the World Cup.
Three Italian top flight sides — Monza, Lecce and Empoli — were not represented in Qatar, while another seven — Bologna, Cremonese, Lazio, Salernitana, Sassuolo, Spezia, and Udinese — had two or fewer players each at the tournament, with only Sassuolo defender Martin Erlić of Croatia progressing as far as the quarterfinals. Meanwhile, Verona and top-of-the-table Napoli sent four and five players, respectively, but without an appearance past the quarterfinal.
Another five clubs sent four or fewer players to Qatar, but were represented in the final or third place match — Argentina's Paolo Dybala of Roma, Croatia's Mario Pašalić and Nikola Vlašić, of Atalanta and Torino, respectively; and Morocco's Sofyan Amrabat and Abdelhamid Sabiri, of Fiorentina and Sampdoria. Additionally, Atalanta had another two players (Holland's Marten De Roon and Teun Koopmeiners) in the quarters, while Roma had one, in Portugal keeper Rui Patrício.
Unsurprisingly, the three most-represented Serie A sides are last season's top two finishers, the two Milan sides, Inter and AC Milan, with six and seven representatives, respectively, along with Italy's preeminent historical power Juventus, who sent 11 to Qatar.
Of these 23 players, seven went the distance to reach either the final or third-place match: Inter's Marcelo Brozović (Croatia) and Lautaro Martinez (Argentina), AC Milan's French duo of Theo Hernández and Olivier Giroud, and Juve's Adrien Rabiot (France), Leandro Paredes (France), and Angel Di Maria (Argentina).
Like La Liga, Serie A has completed two full rounds of post-Mundial fixtures. The only team to emerge from those two games with six points has been Juventus, though 1-0 wins over distant-eighth-placed Udinese and bottom-of-the-table Cremonese aren't going to knock anyone's socks off. Also deserving of a shout is unrepresented-at-the-World-Cup 12th-placed Lecce, whose win over Lazio and draw with Spezia has made them the only side outside of the top three that's unbeaten in its last five Serie A matches.
Finally, 17th-placed Spezia, who got four points from their last two matches prior to the break to really put some space between them and the drop zone, have taken a point apiece from matches against seventh-placed Atalanta and 12th-placed Lecce.
Among the teams faring more poorly since returning is fifth-placed Lazio, who have returned with a loss to Lecce and a 2-2 draw with 13th-placed Empoli, in which they led 2-0 after 82 minutes. Also disappointing has been 10th-placed Torino, who returned to domestic action with a pair of eminently winnable games against relegation-threatened Verona and 14th-placed Salernitana, only to eke out a pair of 1-1 draws.
Moderately disappointed will be Napoli, who returned to a disappointing 1-0 loss to fourth-placed Inter, before bouncing back with a victory over Sampdoria to maintain a seven-point lead at the top of the table. As for Inter, after that big win, they themselves stumbled to a 2-2 draw against Silvio Berlusconi's 15th-placed Monza. Similarly, AC Milan has taken four points since returning, with a win over Salernitana, followed by a maddening draw against Roma, in which they led 2-0 in the 87th minute.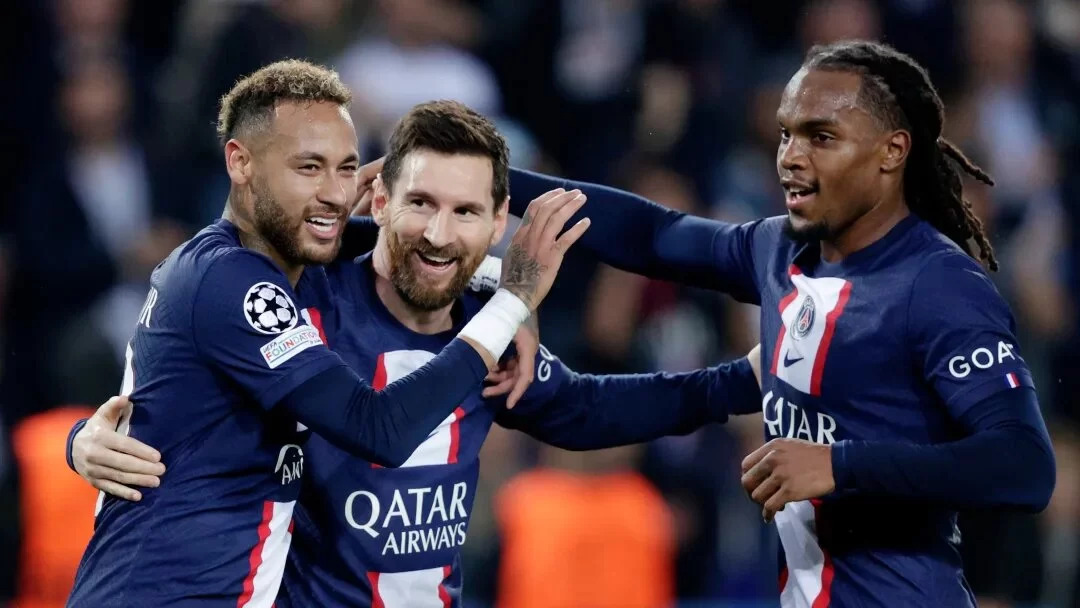 Finally, there's France's Ligue 1 — or should we say Ligue 1 Uber Eats — which sent 55 players to the World Cup, nearly half of whom represented the four nations of France (six), Morocco, Senegal, and Ghana (five each).
Sixteen of the 20 teams in Ligue 1 sent three or fewer players to the World Cup. Of this group, Ajaccio was the only unrepresented side, while all members of Auxerre, Lorient, Nantes, Reims, Clermont Foot, Lille, Montpellier, Nice, Strasbourg, Troyes, and Lens were gone by the quarters.
Meanwhile, another four teams, while also employing three World Cup players or less, each featured at least one player whose team went the distance — Azzedine Ounahi (Angers), Sofiane Boufal (Angers), Achraf Dari (Brest), and Zakaria Aboukhlal, (Toulouse) of Morocco, and Lyon's Nicolás Tagliafico, of eventual champions Argentina.
None of the five Marseille players who went to Qatar — including France's Jordan Veretout and Mattéo Guendouzi — saw action after the round of 16. Of Stade Rennais' eight representatives, only Croatia's Lovro Majer saw post-group stage action. Similarly, of Monaco's six World Cup players, only Youssouf Fofana of France contributed after the group stage.
And then there's Paris Saint-Germain. Of the 11 PSG players who visited the club's mother ship, only ageless Costa Rica keeper Keylor Navas was done after the group stage. Carlos Soler and Pablo Sarabia of Spain were done after the round of 16. Five Portuguese speakers made it to the quarters, though Brazil's Marquinhos and Neymar featured far more prominently than did the Portuguese trio of Danilo Pereira (fractured a rib in his only appearance), Nuno Mendes (didn't play after a thigh injury in the group stage), and Vitinha (119 minutes over three matches).
Then, of course, there are the three who went the distance: Achraf Hakimi, Kylian Mbappé, and the man himself, Lionel Messi.
Though PSG remain atop the league table, with a +35 goal difference, since returning, a Messi-less PSG only managed a win over 19th-placed Strasbourg thanks to a 95th-minute Mbappé penalty, before proceeding to lose by two goals to second-placed Lens. The Parisians, with Messi back in tow, bounced back with a 2-0 win over Angers, to put their first-place cushion at six points.
Finally, it will come as no surprise that the sides in Ligue 1's four relegation spots — Brest, Auxerre, Strasbourg, and Angers — are still struggling. Since the return to action, the sides have combined to lose all eight matches that they've played, by a 17-8 score. As a result, all now sit at least two points from safety. Interestingly, the team here that's worst off, Angers, boasts two members of the World Cup Cinderella side, Morocco. With just eight points from 17 league matches this season and a 10-game league losing streak, Angers is in particularly rough shape, some seven points from safety.
In happier news, we have the exploits of Lens and Marseille. In the case of second-placed Lens, the post-World Cup return to action kicked off disappointingly, with a goalless draw against Nice. However, the side quickly righted the ship with a 3-1 home win over PSG, which both cut their gap to the top of the table and maintained their lead over third at four points. On their heels are high-flying Marseille, who won their final two pre-World Cup contests, and have since returned with a 6-1 thumping of Toulouse, which they followed up with a 2-1 away win at Montpellier.
Also worthy of a shout is Monaco, who've managed jump up to fifth with a pair of wins of their own. That those wins came by only a goal apiece over 16th-placed Ajaccio and 17th-placed place Brest tempers the optimism a bit, but it's hard to argue with six points and a climb up the table after a long layoff.
Takeaways?
So, what exactly can we take from all this? Obviously the results vary from league to league but, in observing the early action following the six- to seven-week break from domestic competition, a couple of trends seem to be present. First off, by and large, clubs in the middle third of their respective tables, with a moderate but not excessive crop of World Cup participants, whose players exited the World  Cup somewhere around the round of 16 or the quarterfinals, seem to be reaping the benefits of match fitness, combined with roughly three weeks to physically and mentally rest and recharge.
Interestingly, with some exceptions, the transition back to domestic play hasn't been completely seamless at the top of the food chain. Perhaps due to a combination of fatigue from deep World Cup runs and a loss of continuity from the break, ultra-talented teams whose rosters are packed with World Cup-caliber talent from a variety of nations seemingly need a moment to rediscover a rhythm. For proof, look no further than the stumbles of Man City, PSG, Liverpool, Real Madrid, and Barcelona.
Finally, at the other end of the tables — again with some, albeit fewer exceptions —  genuinely bad teams have, by and large, remained bad.
Whether there's any actual "stickiness" to these trends remains to be seen. Regardless, however, it will be fascinating to watch teams of wildly differing composition and talent continue to contend with an unprecedented midseason break. While wholesale shakeups at the top of Europe's major leagues are unlikely, we've got scraps of evidence suggesting that relegation battles and races for European spots may genuinely be impacted.